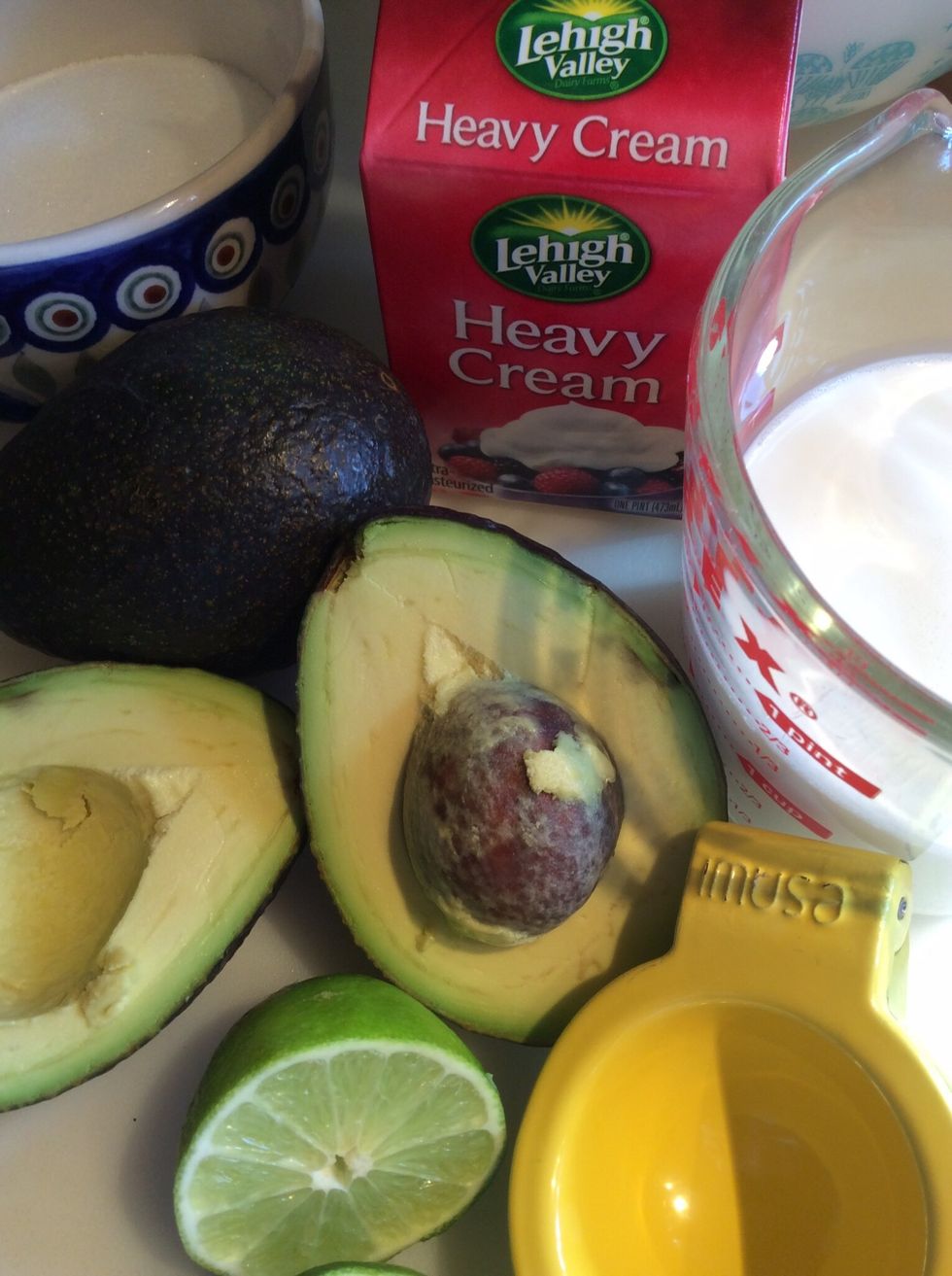 Gather ingredients; 2 large avocados, juice of 1 lime, 3/4 c sugar, 1 tsp vanilla extract, 1 1/2 c half & half and 1 c heavy cream.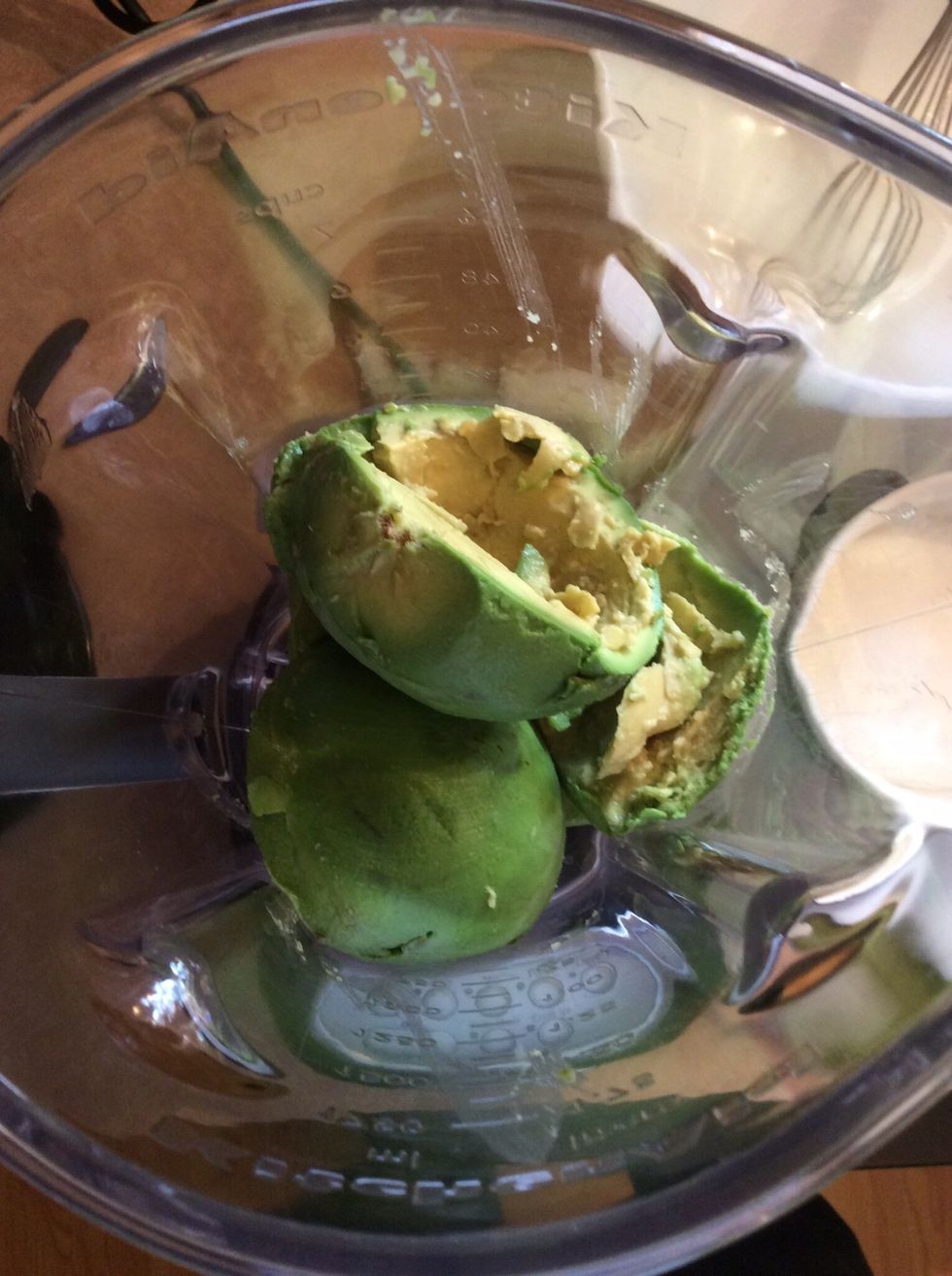 Place the peeled avocados with the seed removed into the blender.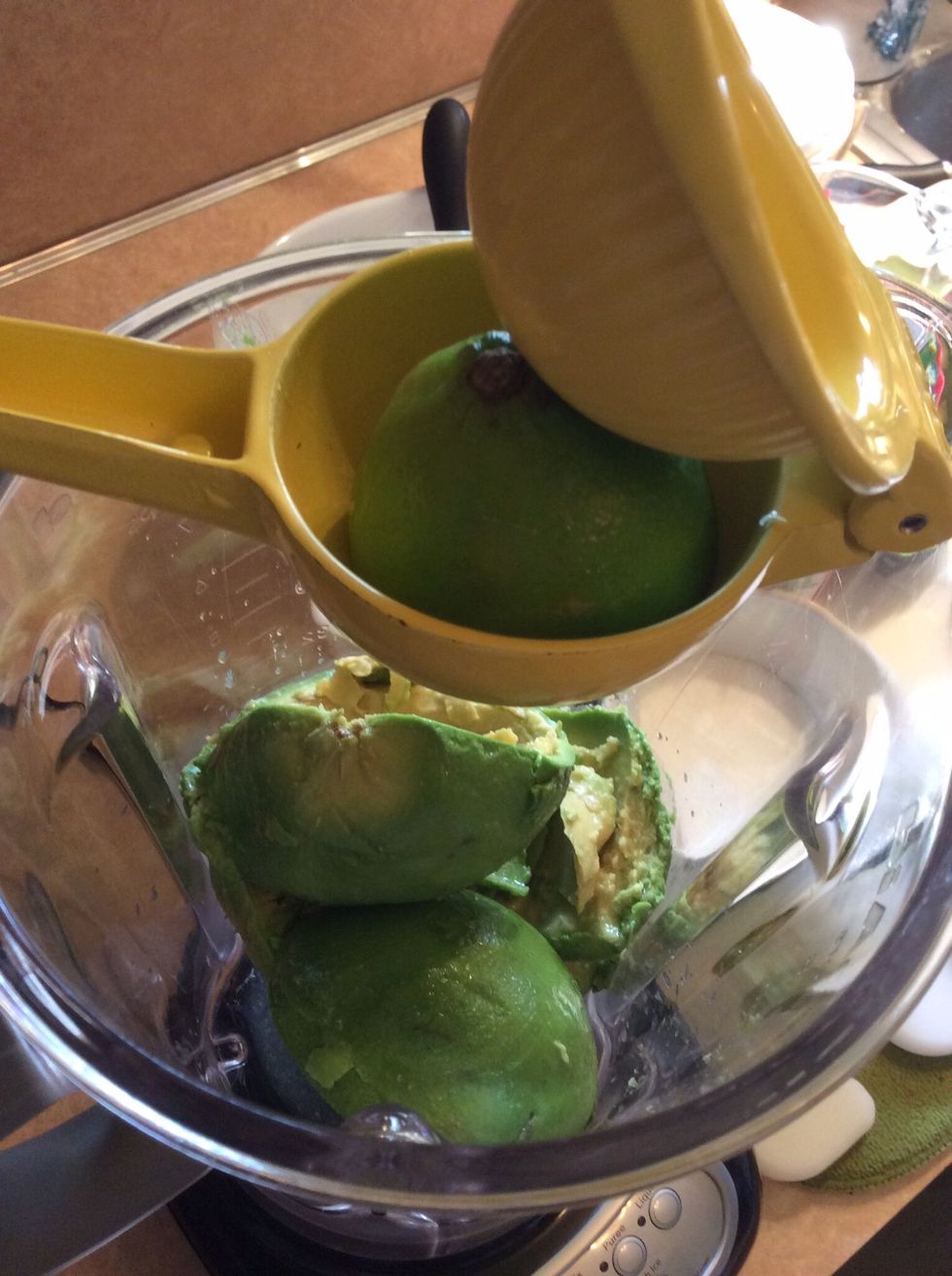 Squeeze in the juice of one lime.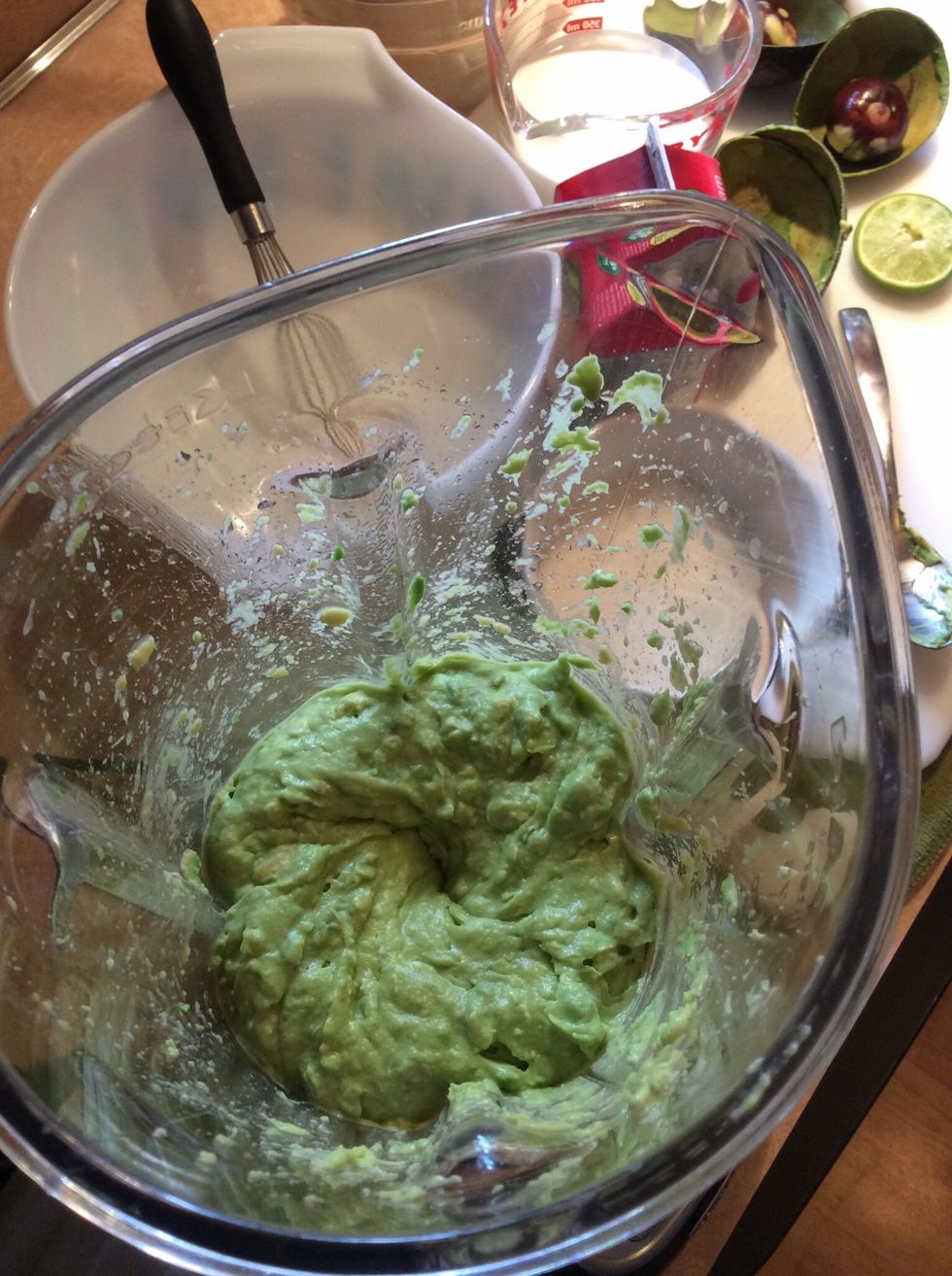 Pulse until smooth.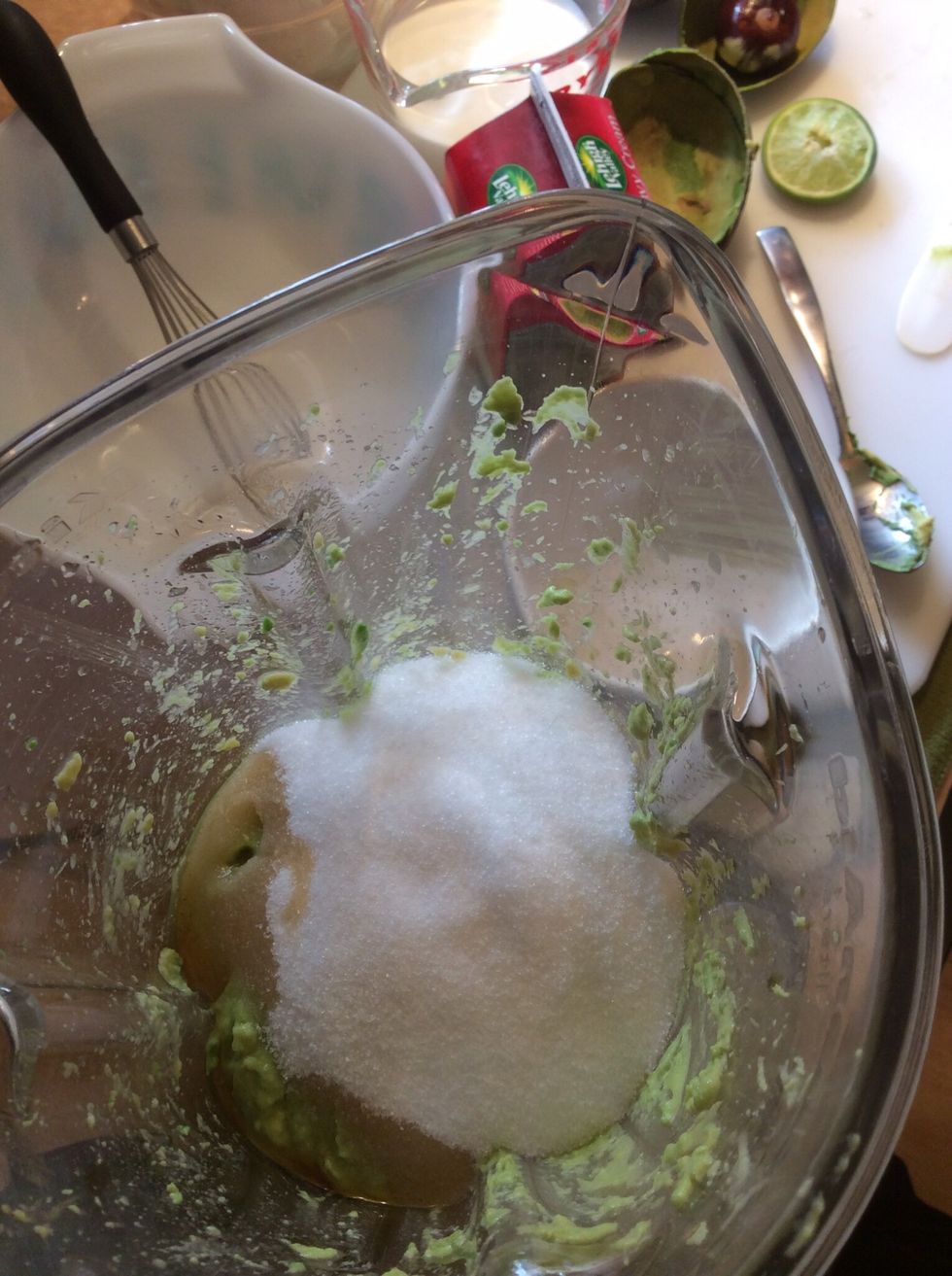 Add sugar and vanilla extract.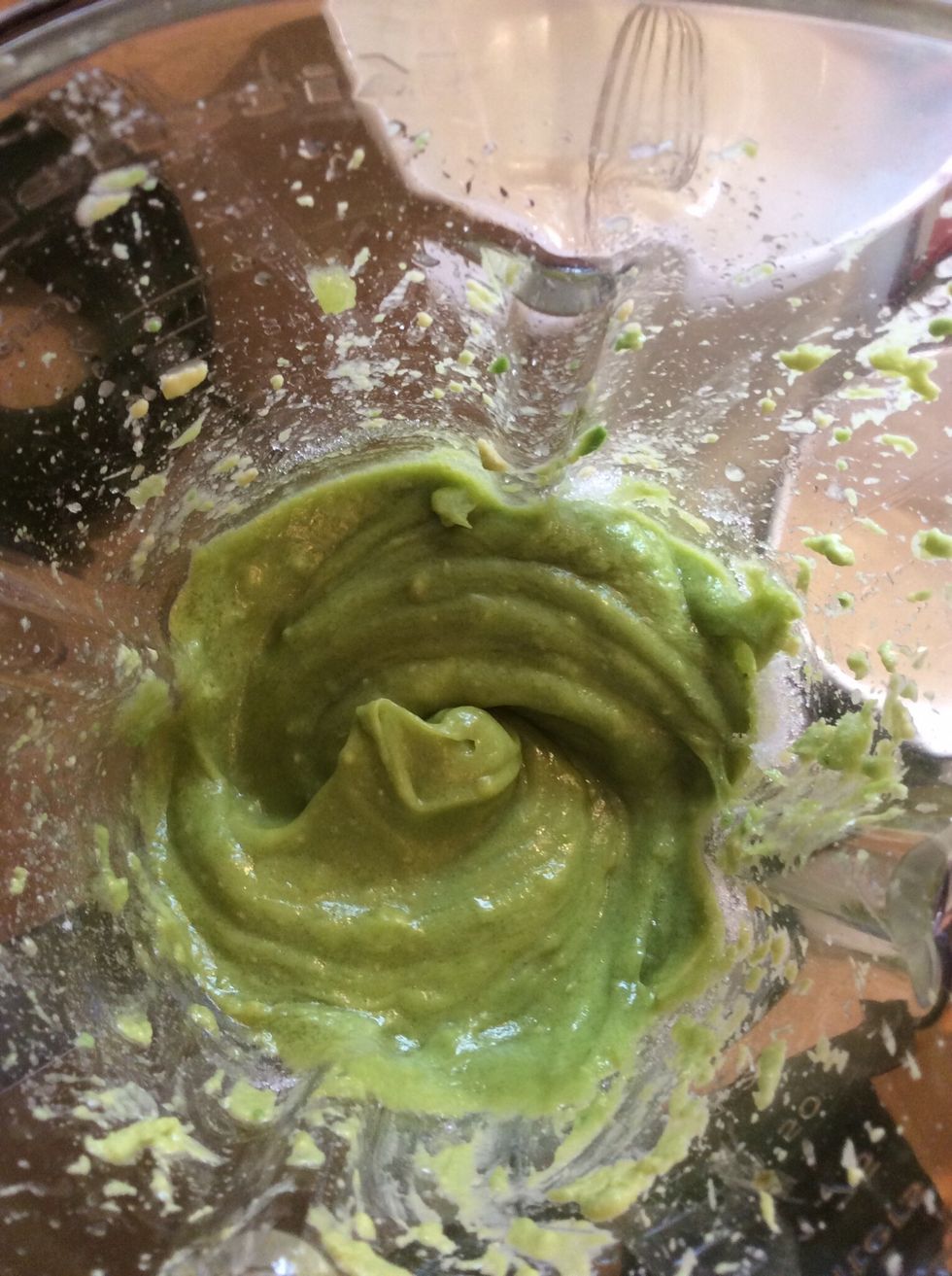 Stopping occasionally and scraping down the sides of the blender, pulse blend until smooth.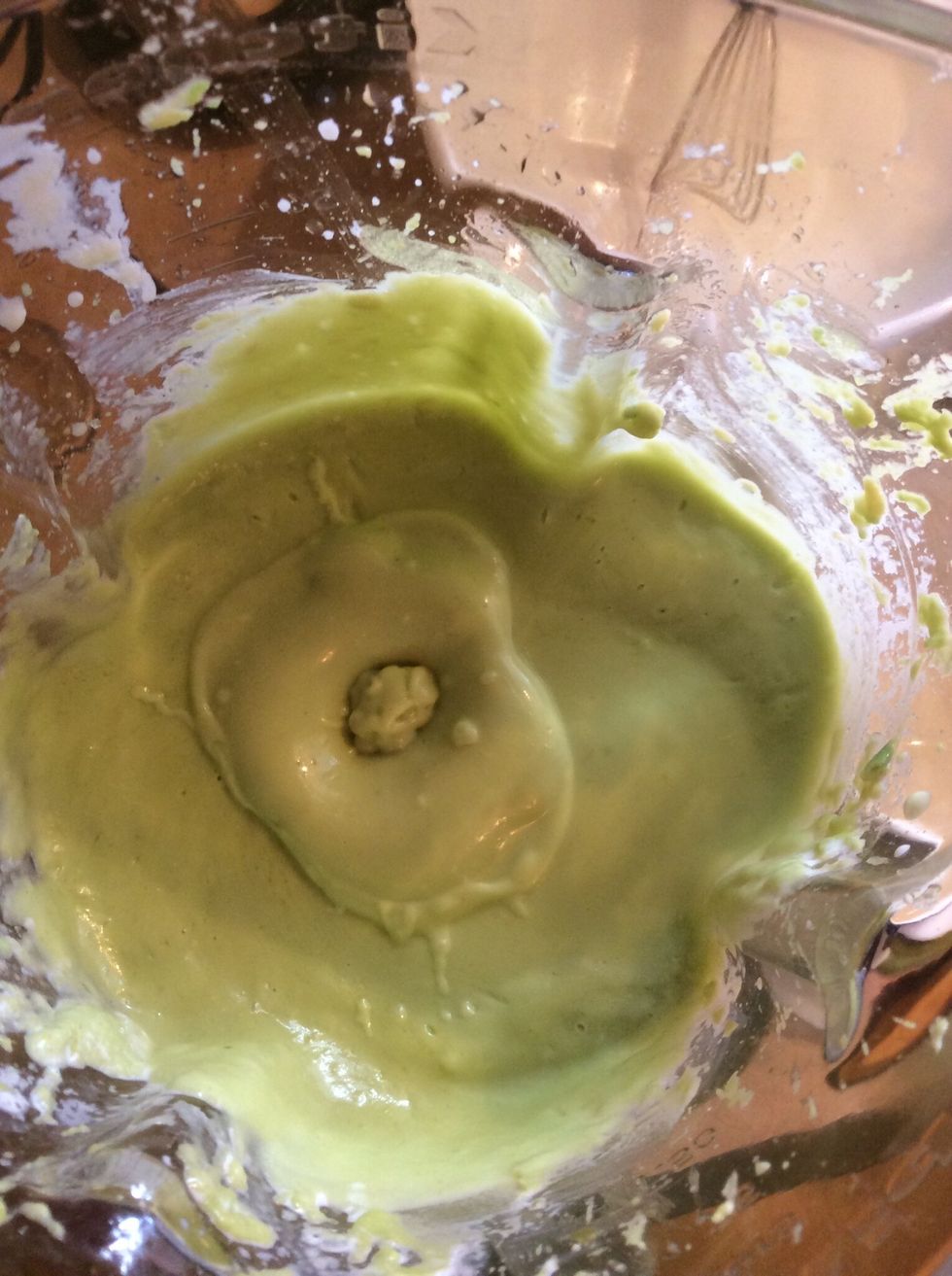 Add the half and half, blend until smooth and creamy.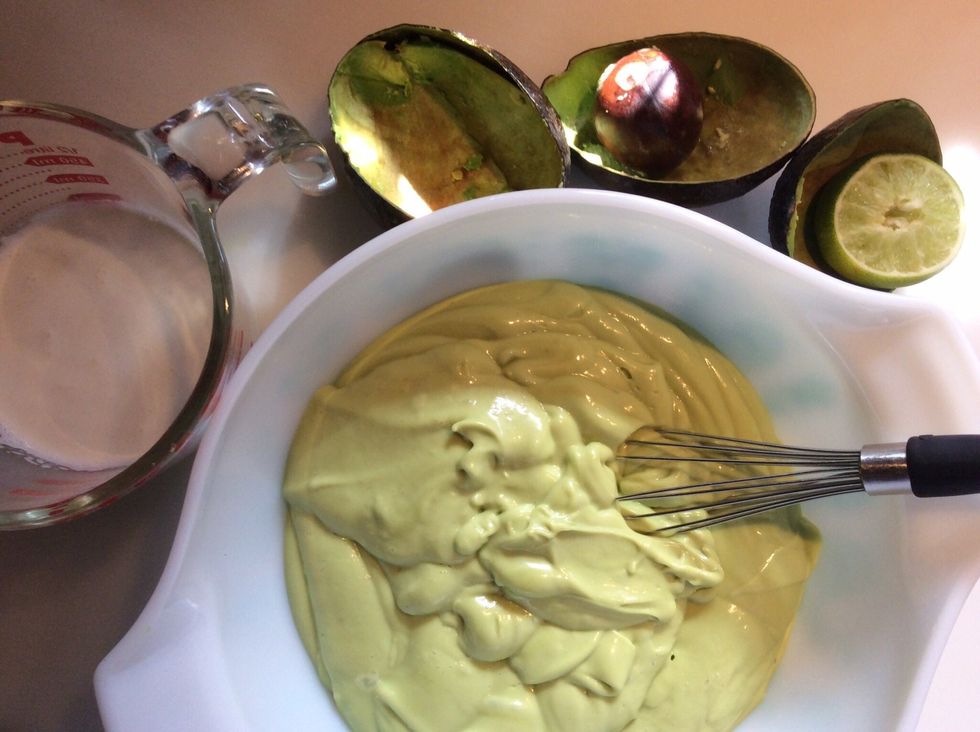 Remove avocado purée from blender and pour it into a large bowl.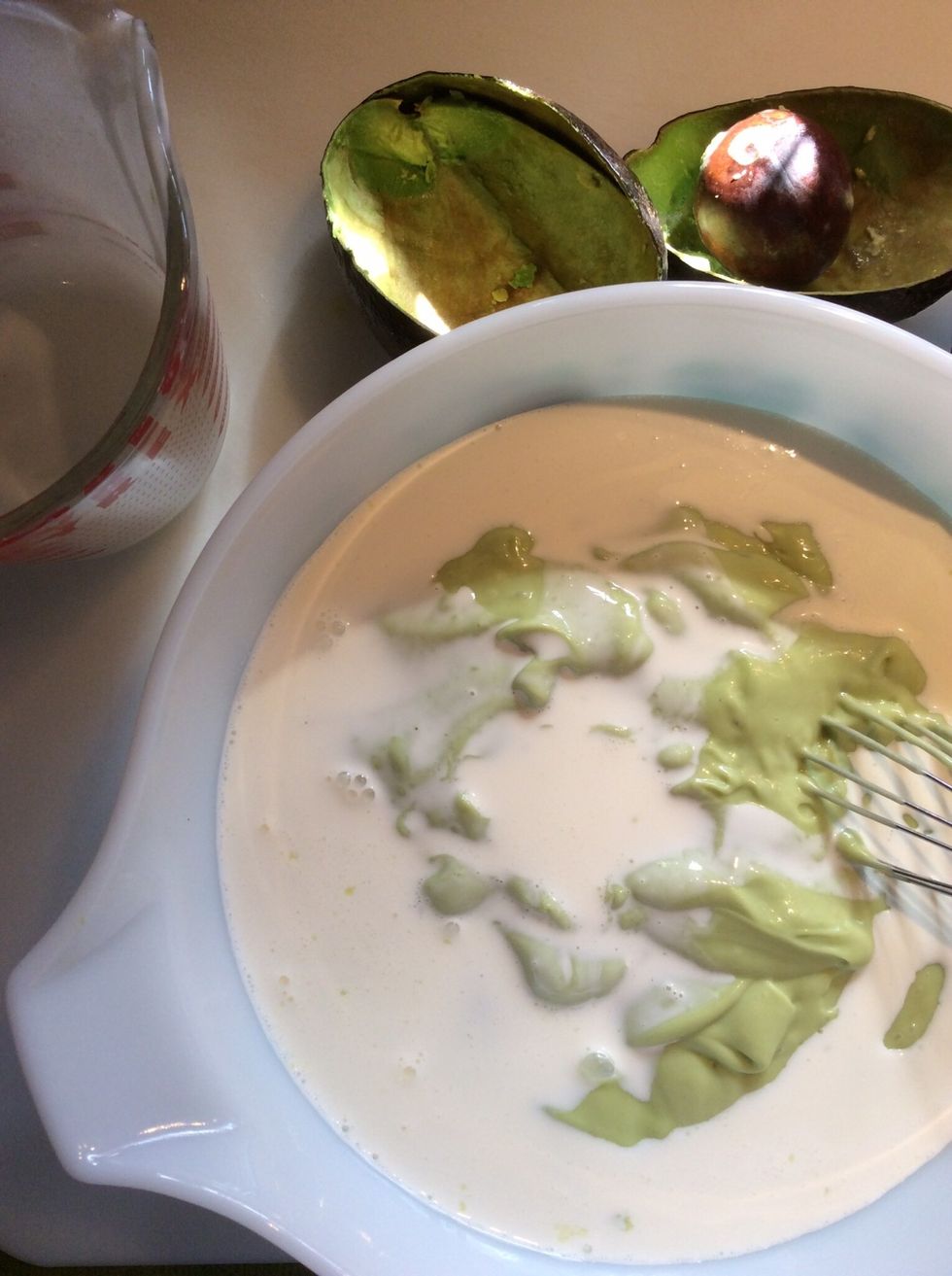 Stir in heavy cream and whisk until smooth.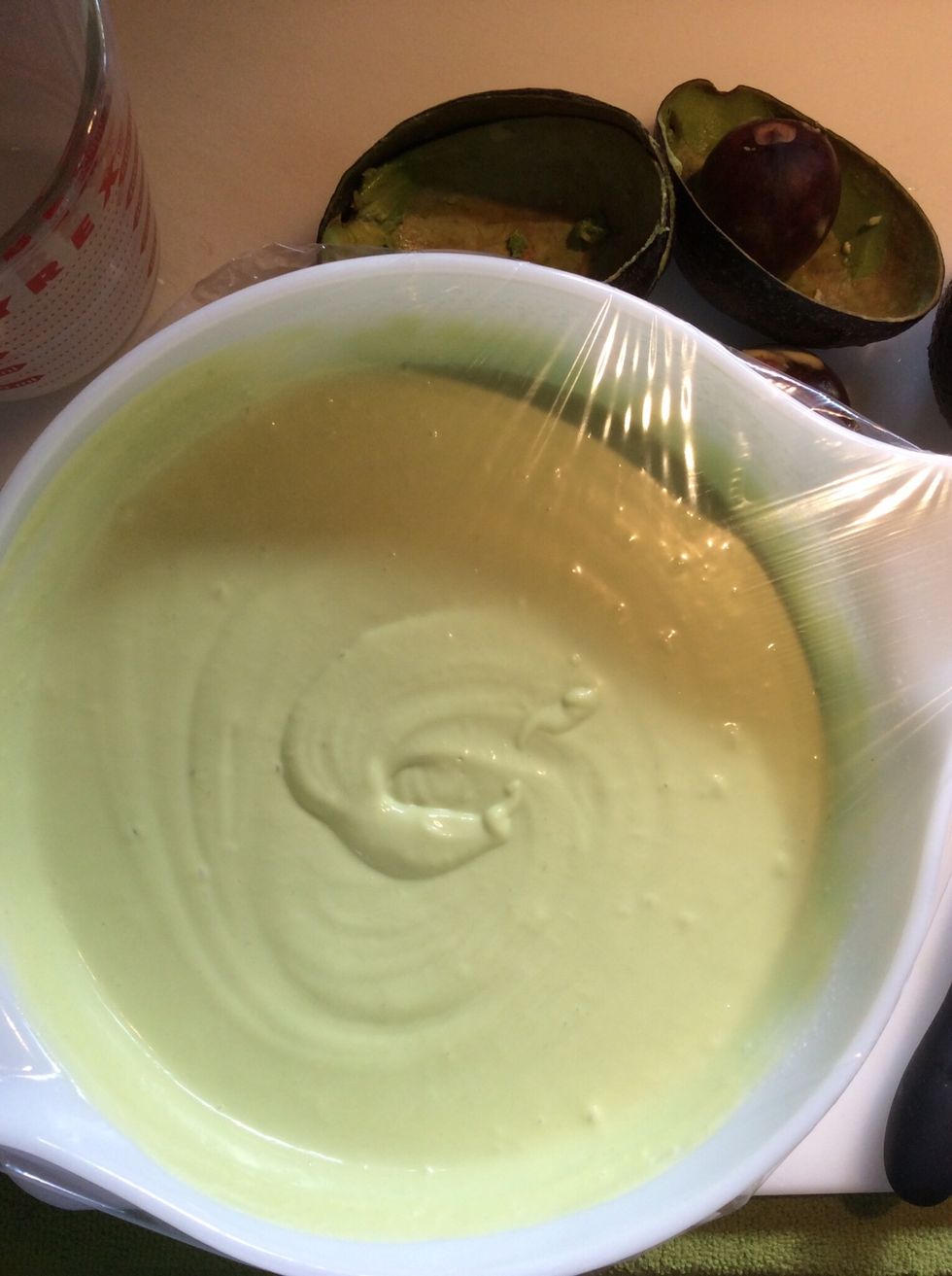 Stir in until smooth. Wrap with plastic wrap and refrigerate several hours until the mixture is cold.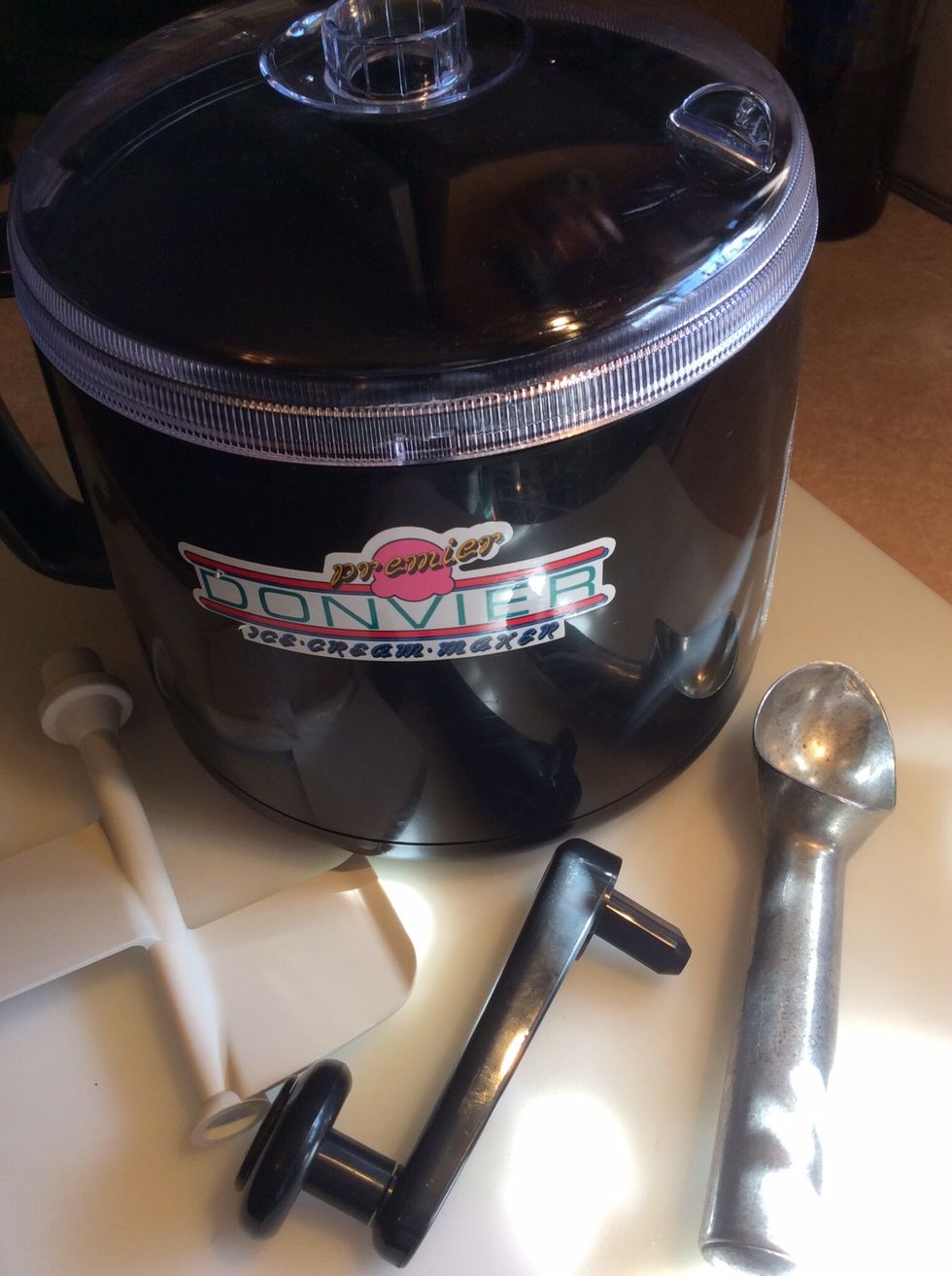 This is my ice cream maker. Equipped with a frozen insert to chill the mixture into frozen cream.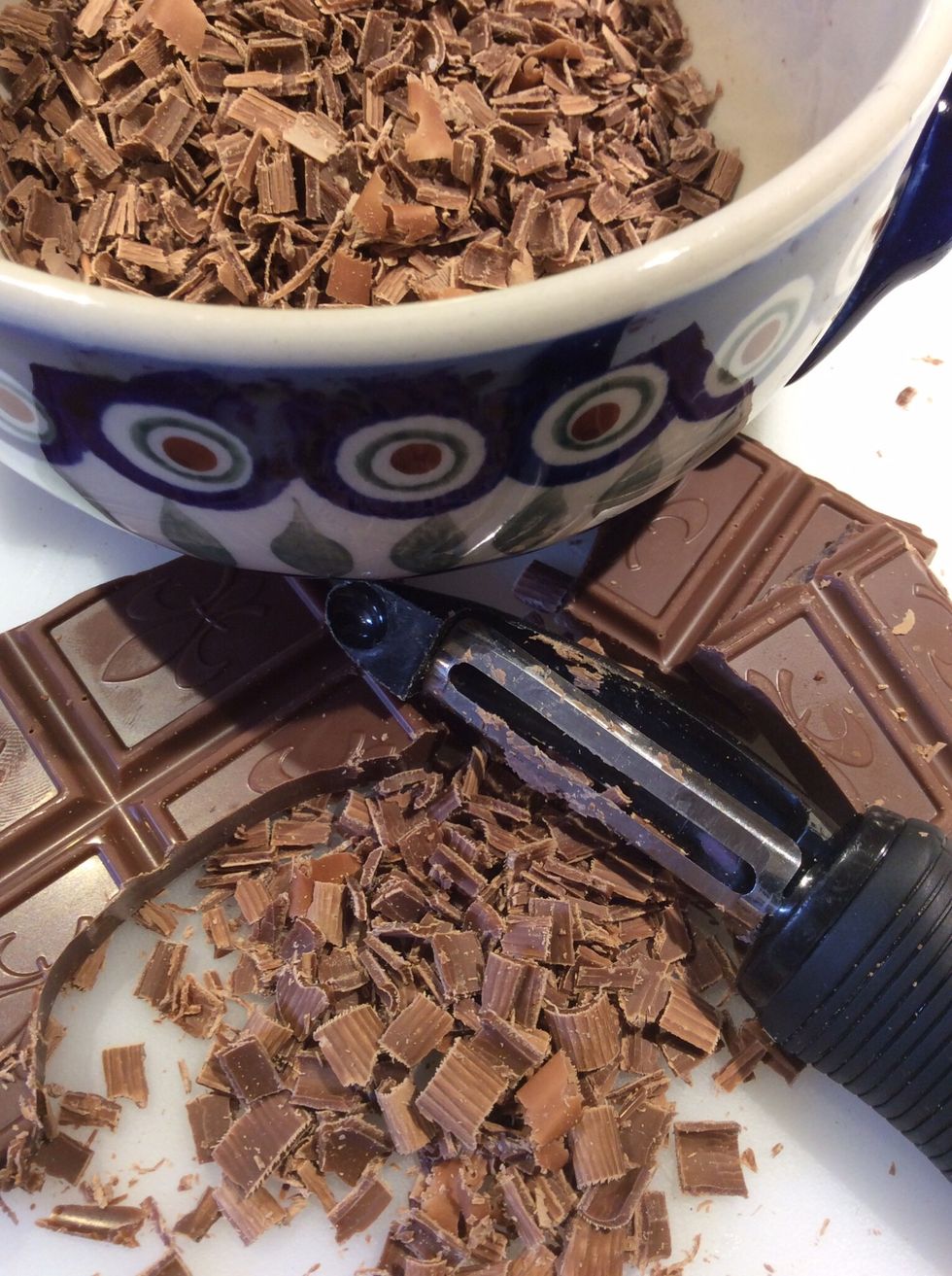 Choose your favorite; milk or dark chocolate and then use a vegetable peeler to shave the chocolate.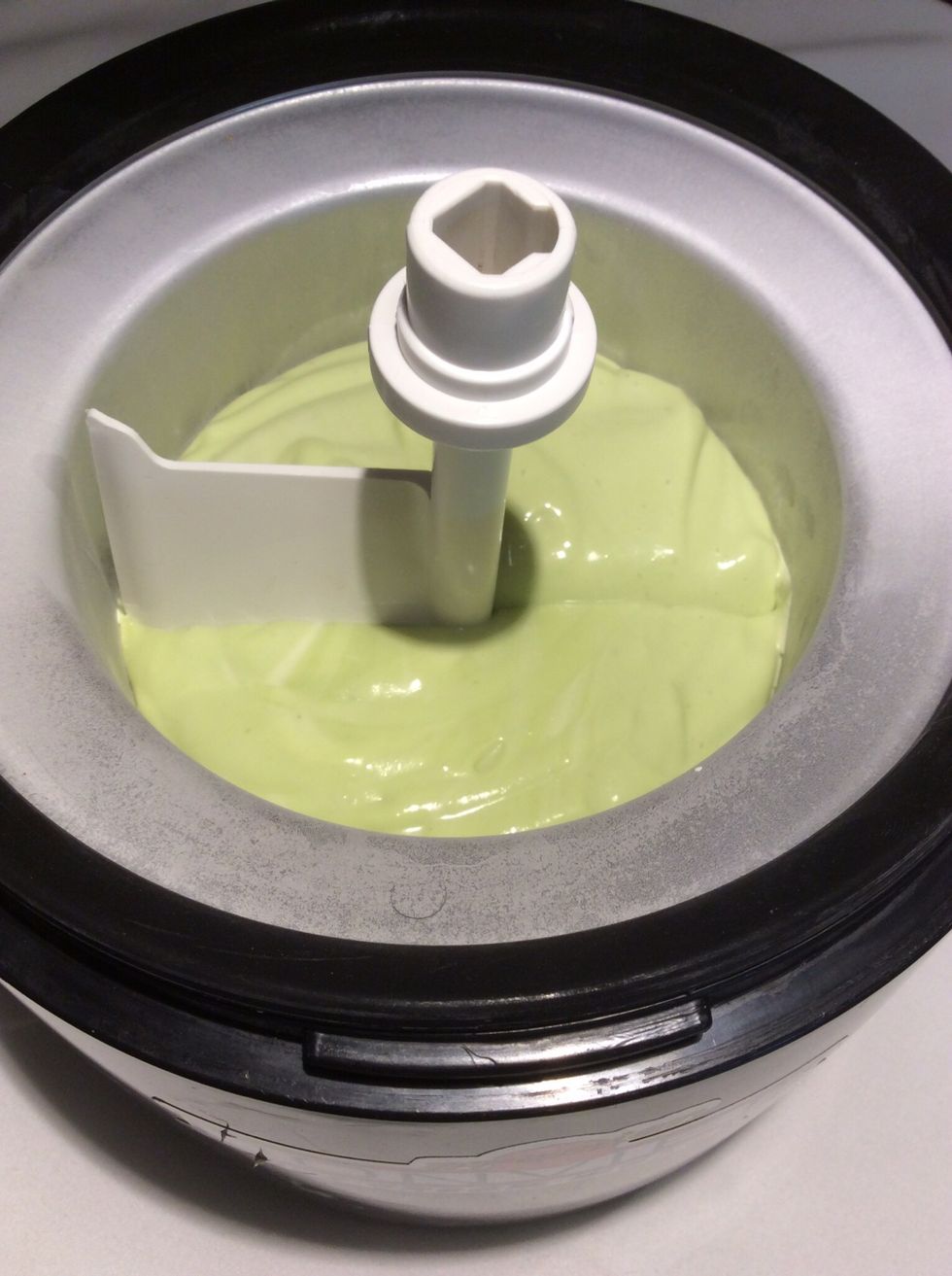 The avocado mixture is added to the chiller. Follow the manufacturer's instructions to make your ice cream. I added a 1/4 cup of shaved milk chocolate halfway through the freezing process.
Finished, delicious avocado ice cream.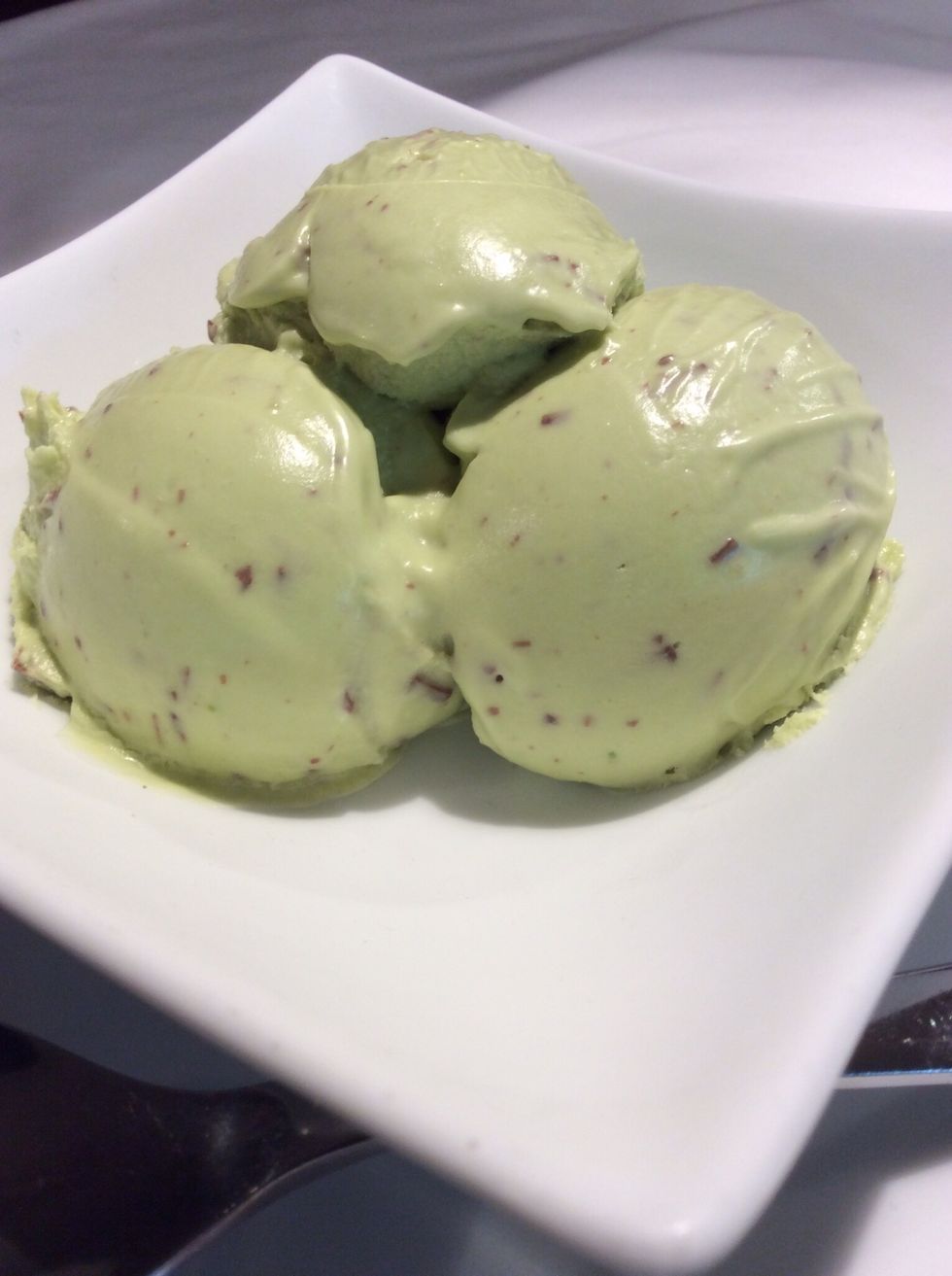 Beautiful. Ultra smooth and ultra creamy!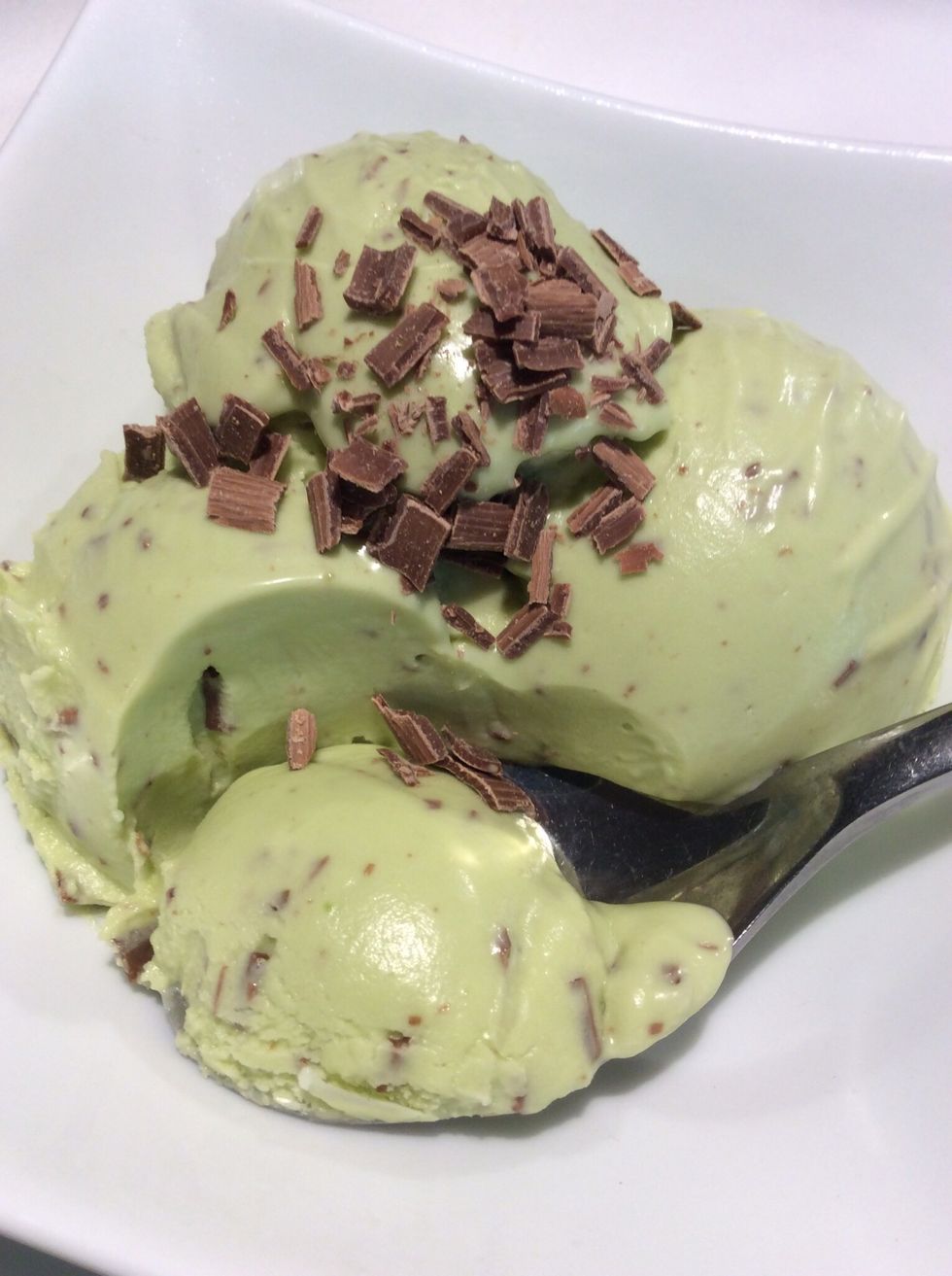 Garnish with more shaved chocolate. For best results, serve immediately! If there is leftover ice cream, you can store it in the freezer for later.
Thank you for taking the time to view my avocado ice cream guide. Stay tuned for my new guide, maple bourbon, brown sugar and pecan ice cream. Please check out and ❤️ my other delicious guides. Enjoy!
2.0 Large, fresh ripe avocados
1.0 the juice of a fresh squeezed lime
1/2c half and half
3/4c granulated sugar
1.0tsp pure vanilla extract
1.0c heavy cream
chocolate shavings
Blender
Ice cream maker
Joseph Feiertag
A career pastry chef. My favorite dessert is creme brûlée. I love making anything with chocolate, blueberries, maple syrup or anything flavored with bourbon!
Northeast, Pennsylvania USA