How to make delicious & authentic polish apple cake
Make Delicious & Authentic Polish Apple Cake
1787
Line a 8x12 baking dish with parchment, and spray with cooking spray!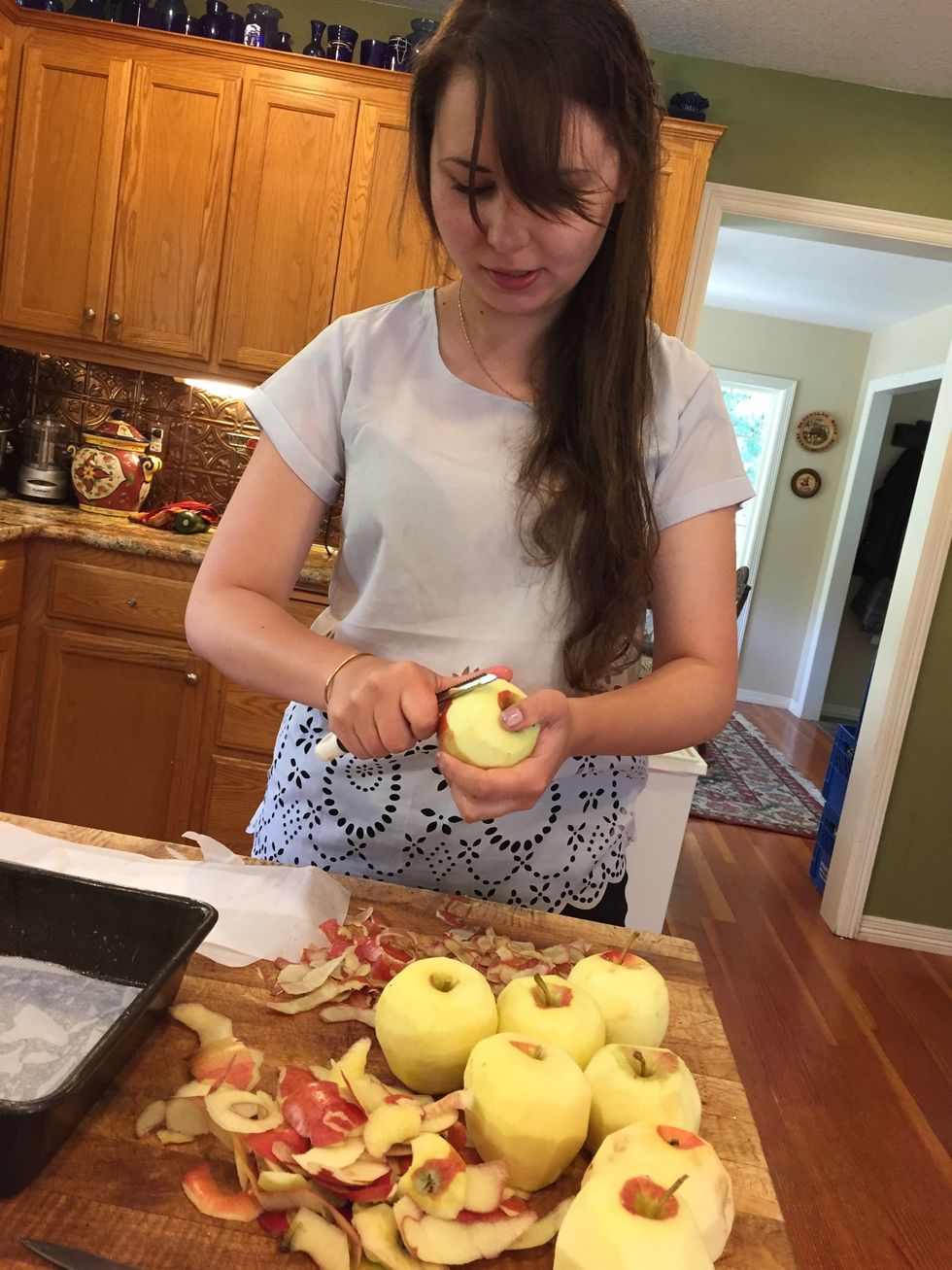 Meet my cousin Natalia! This is her first time in the U.S.! And she is teaching me all about baking Szarlotka. Begin by pealing apples!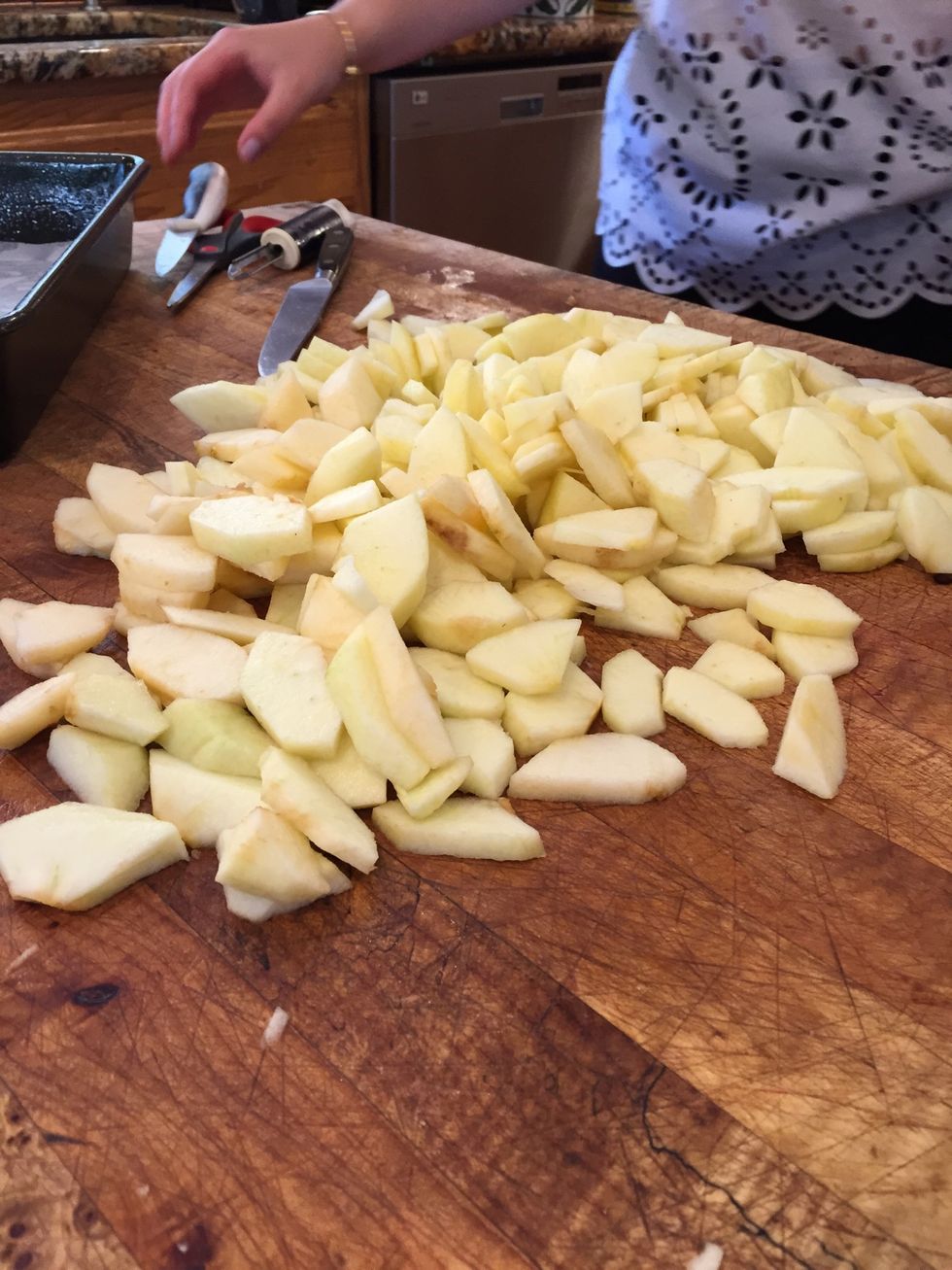 Chop them in about 1/4 in thick slices.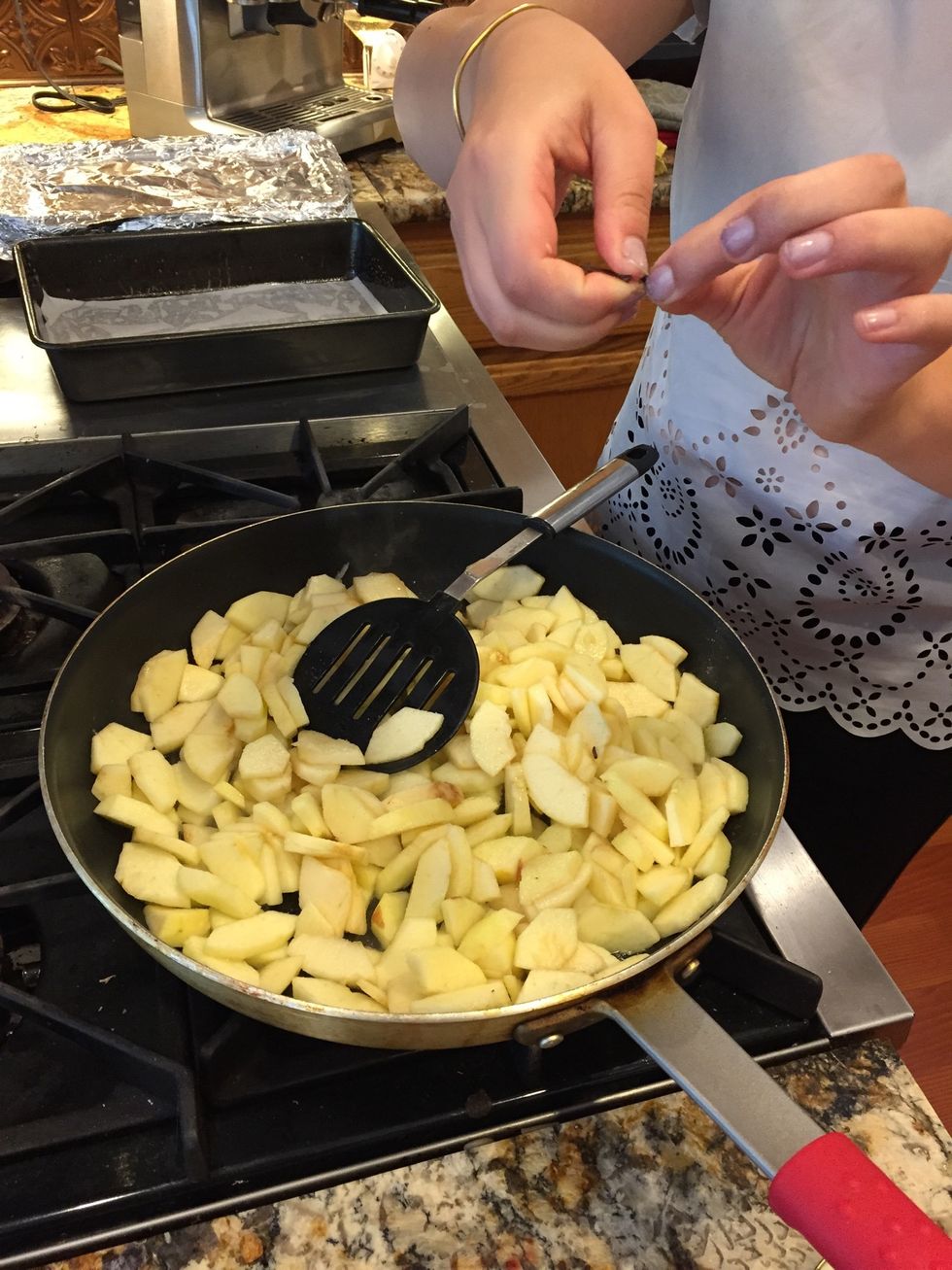 Place in a large pan along with 1 tbsp butter, sprinkle in 3 tbsp sugar.
Add vanilla sugar to apple mixture. This vanilla sugar is homemade by my lovely Aunt Valerie! Thanks Aunty! :)
Let apples cook, stir occasionally.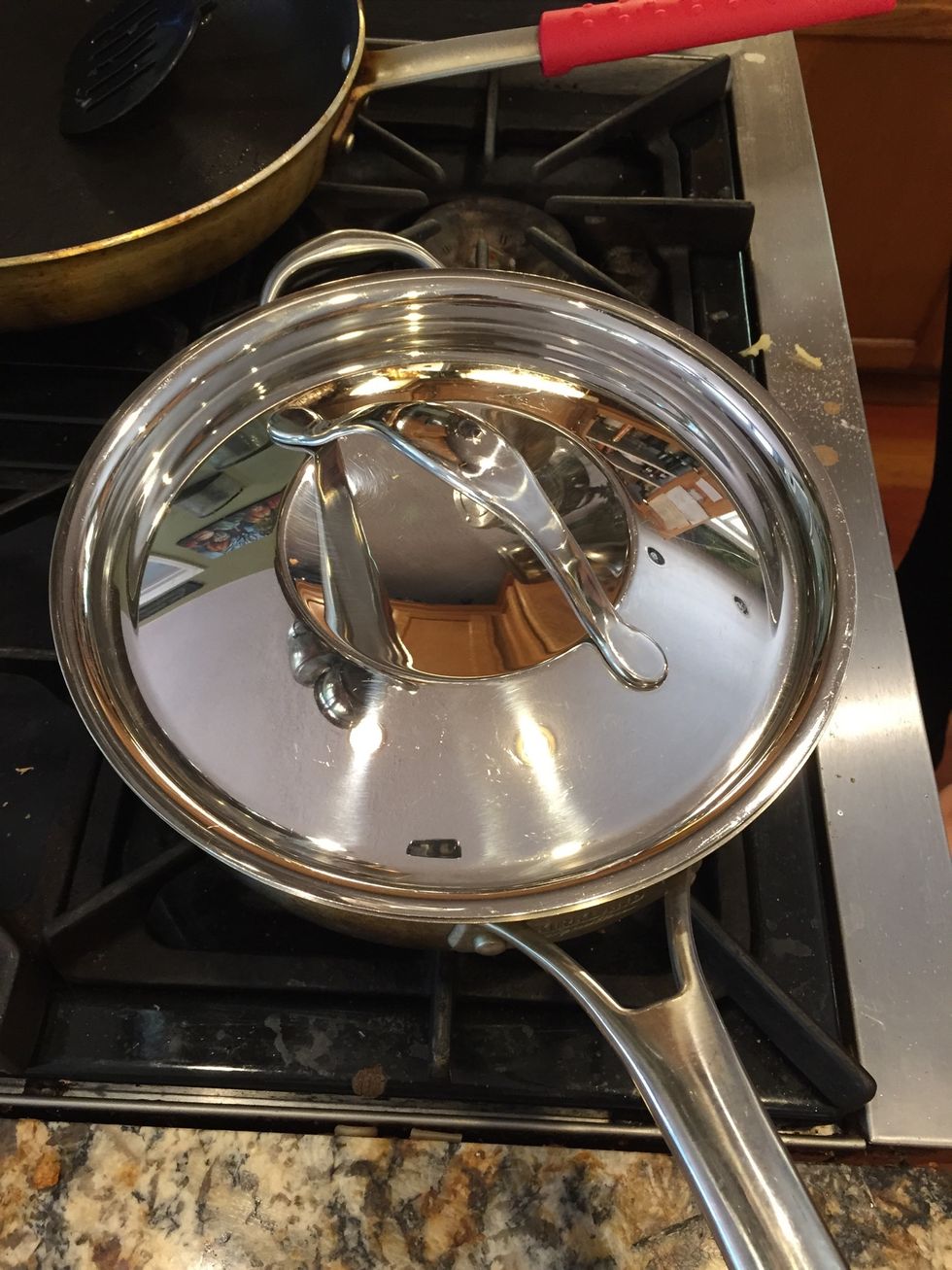 After about 10 minutes, cover pan with a lid, and let cook!
Start with the dough, begin by placing 3 cups of flour on a large cutting board!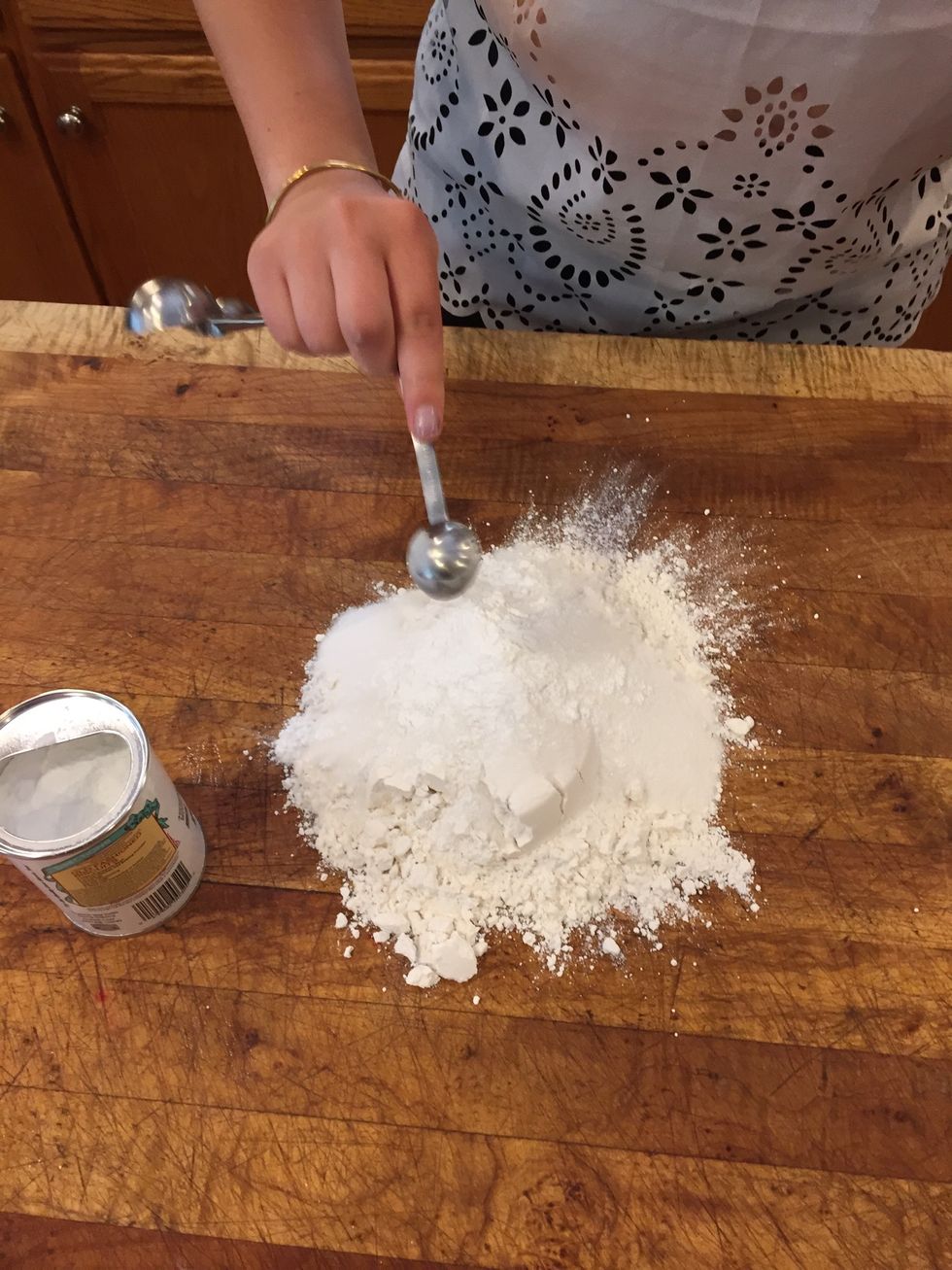 Add a tsp of baking powder, and 1/2 cup of sugar!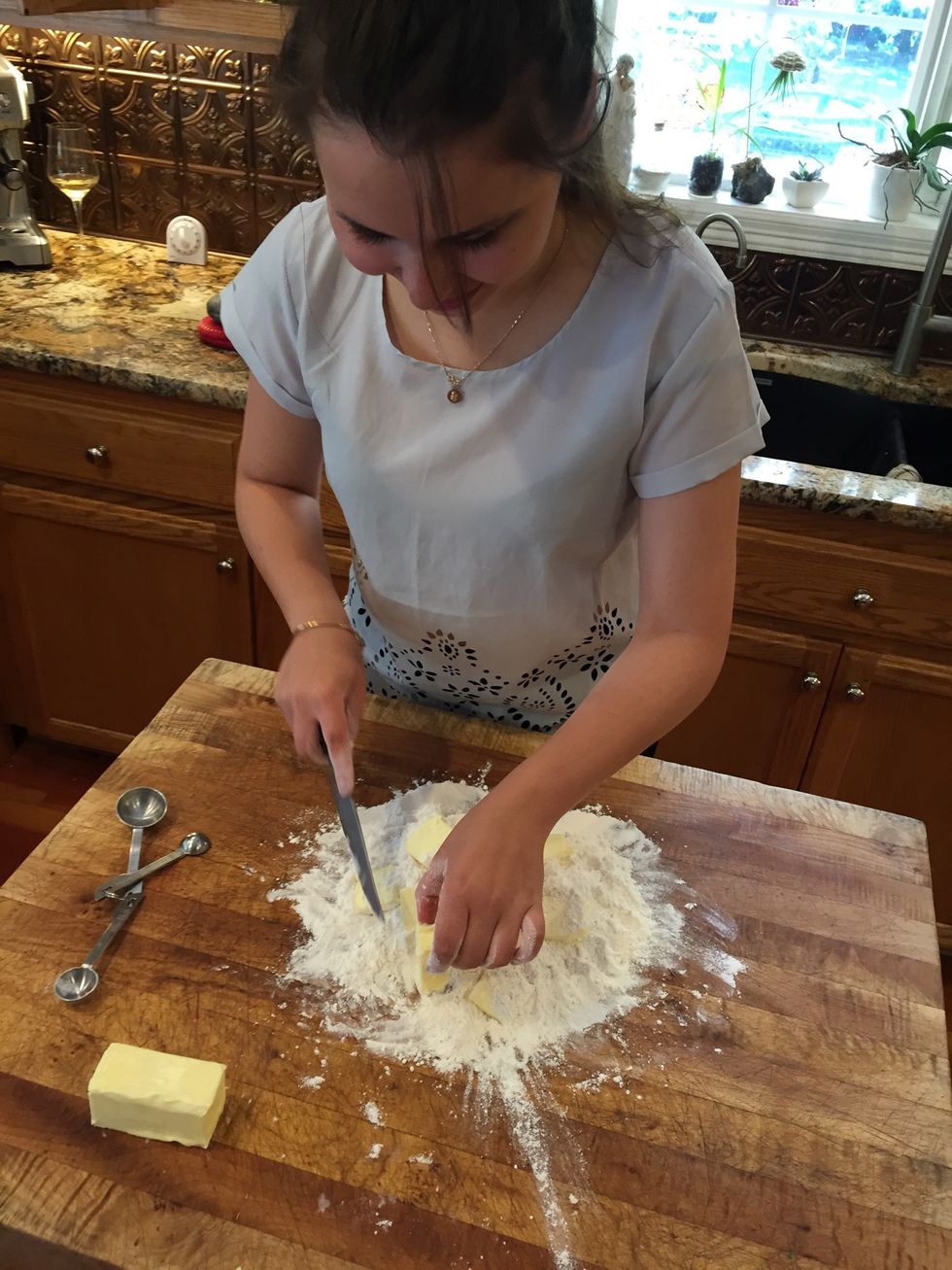 Cut in softened butter.
Crumble together with your fingers, you can use a pastry cutter here, however as Natalia says, "your hands will work just fine!"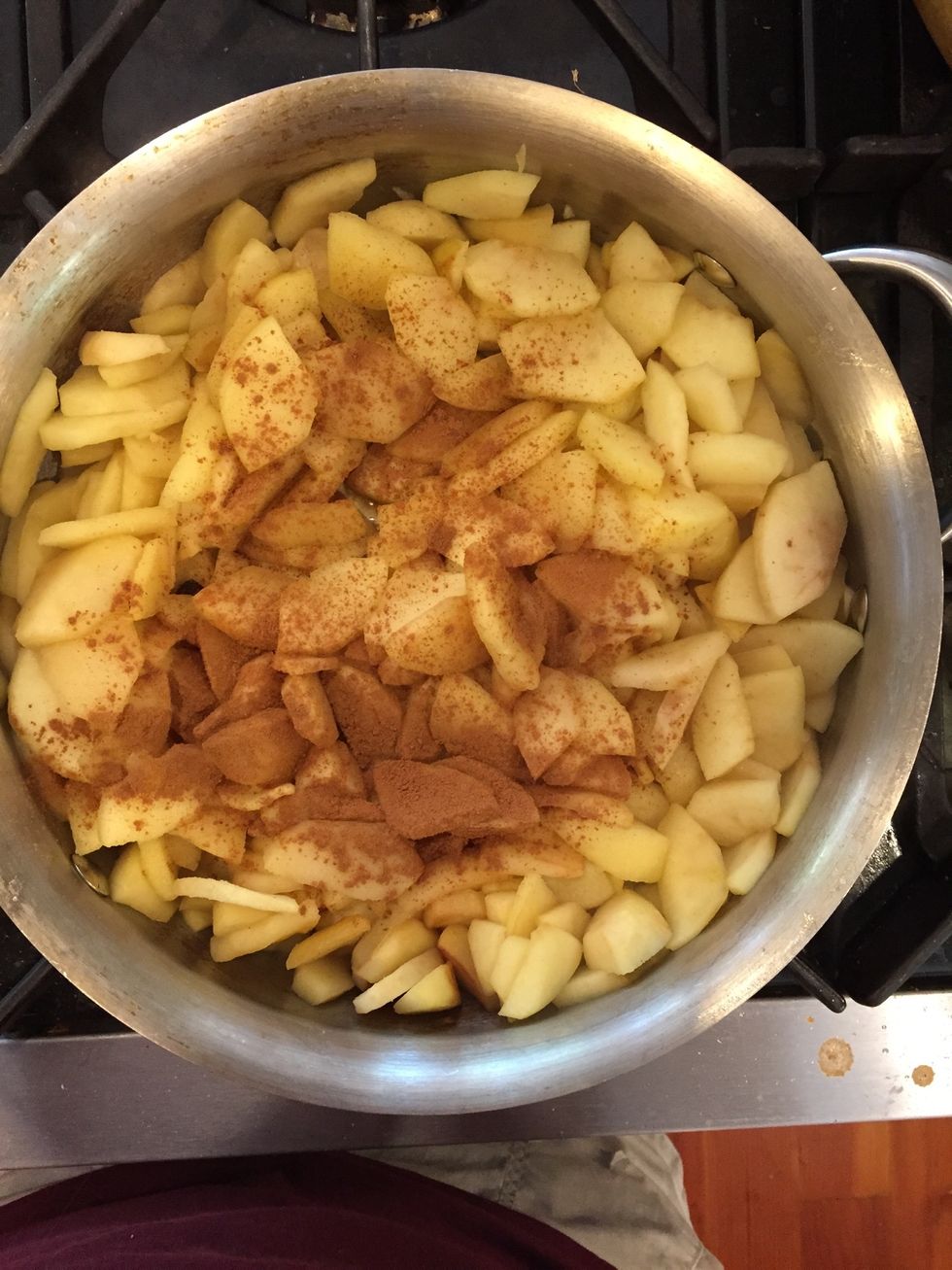 Back to the apples, add the tbsp of cinnamon, and continue to let them cook, over medium low heat. Let bake until soft, really as long as you wish, I let them go until I'm ready to put them in crust!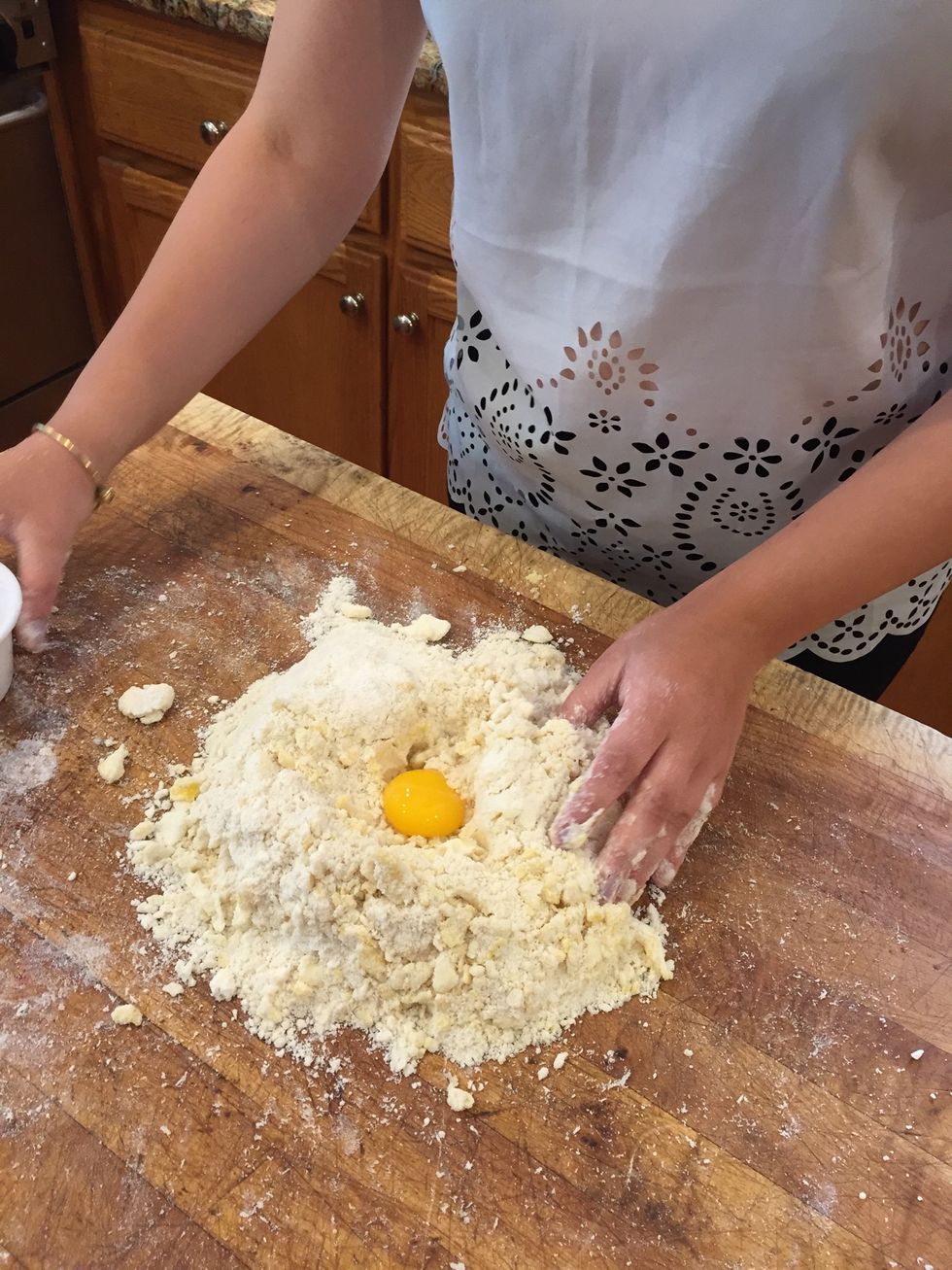 Finish the dough, add egg yolks to a well in the center of the dough, one at a time, blending with fingers carefully each time.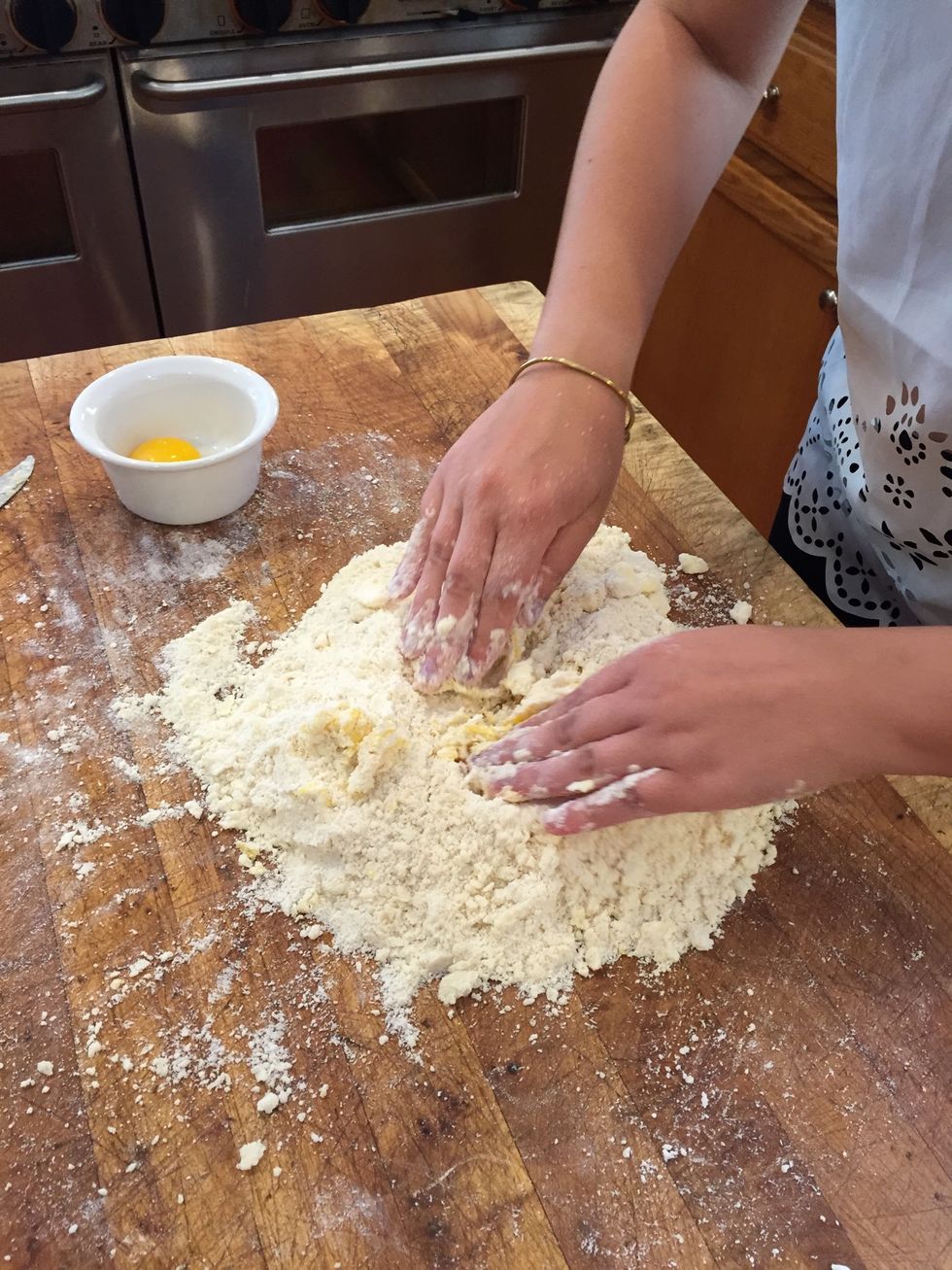 Like so!
Lastly add the whole egg, and work mixture completely together.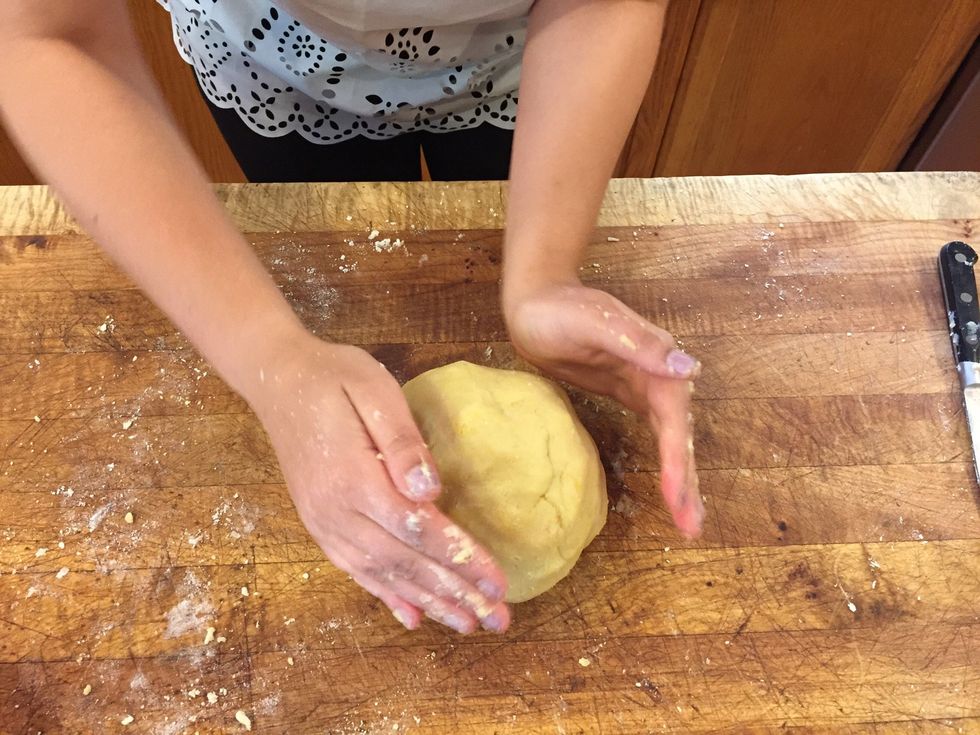 Make dough into a ball, and wrap in plastic wrap.
Place in refrigerator for an hour, or in the freezer for 20-30 minutes. ( This is my preferred method)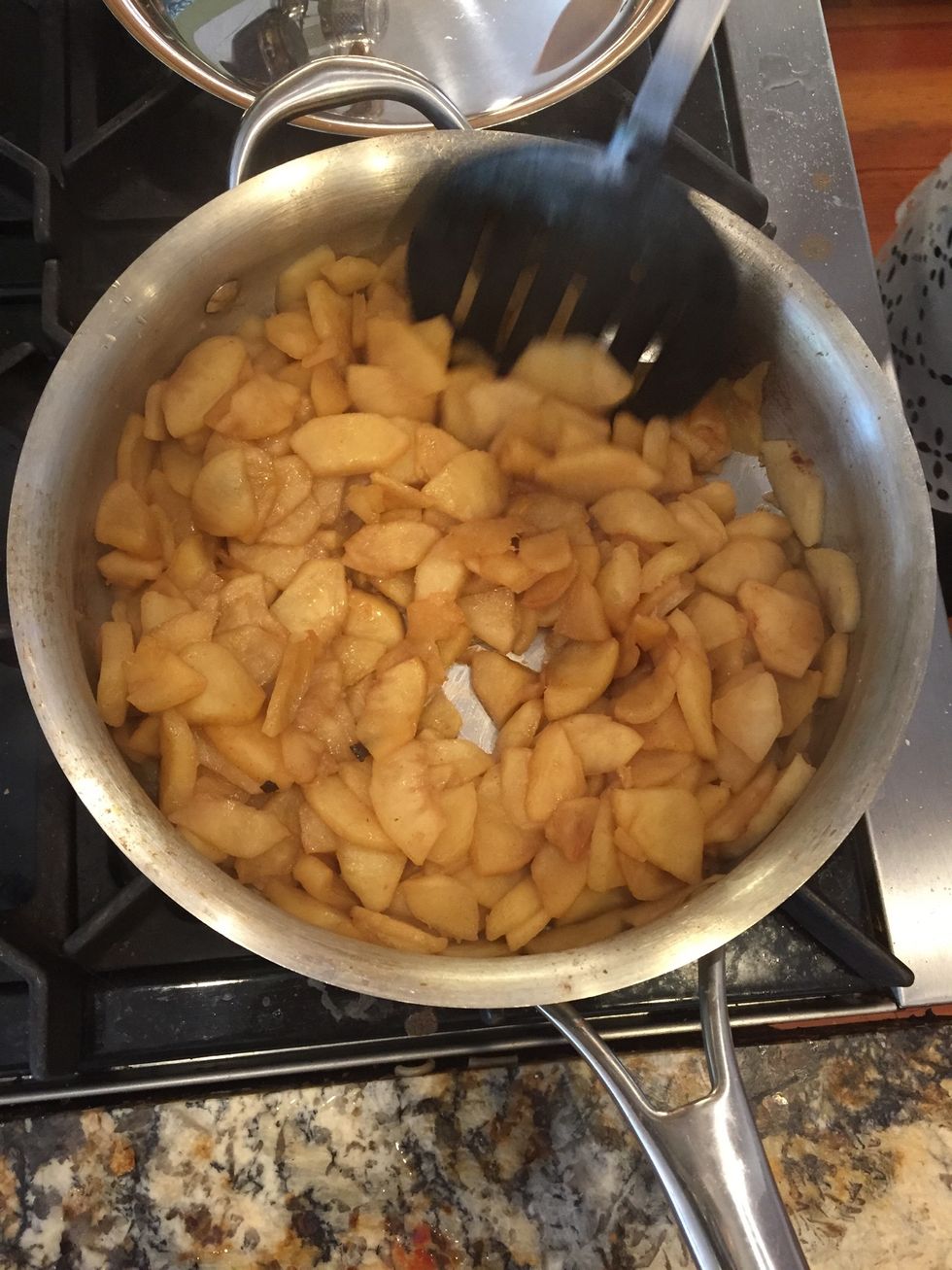 Keep an eye on the apples! They should turn soft, brown, and shrink in size.
Take your dough out of the freezer and cut in half, grate it into the pan.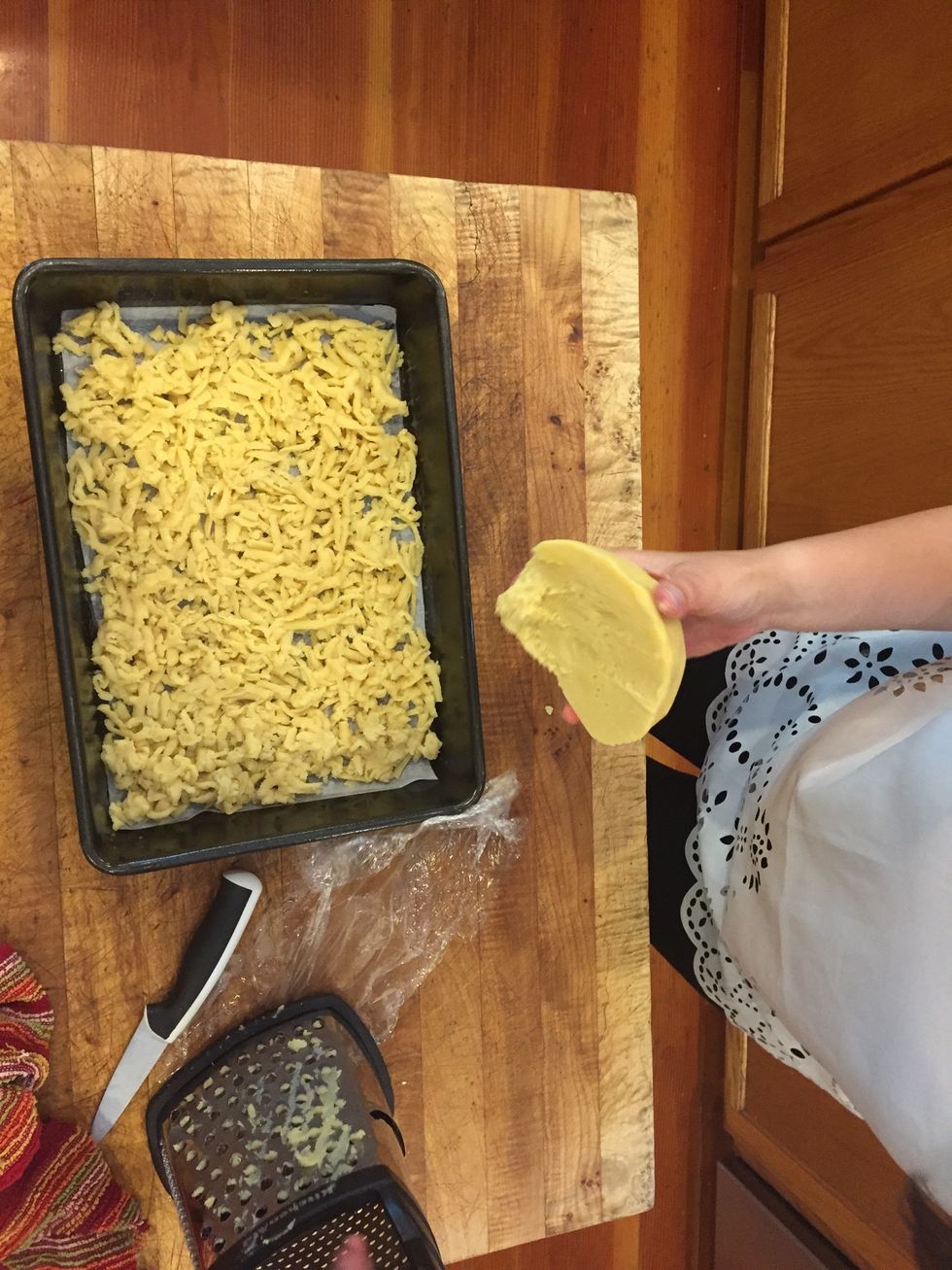 Once it is evenly spread, place it into the oven for 10-15 minutes at 350 degrees Fahrenheit, or until golden brown at edges.
Once it is baked, remove from oven and pour cooked apples over the baked crust.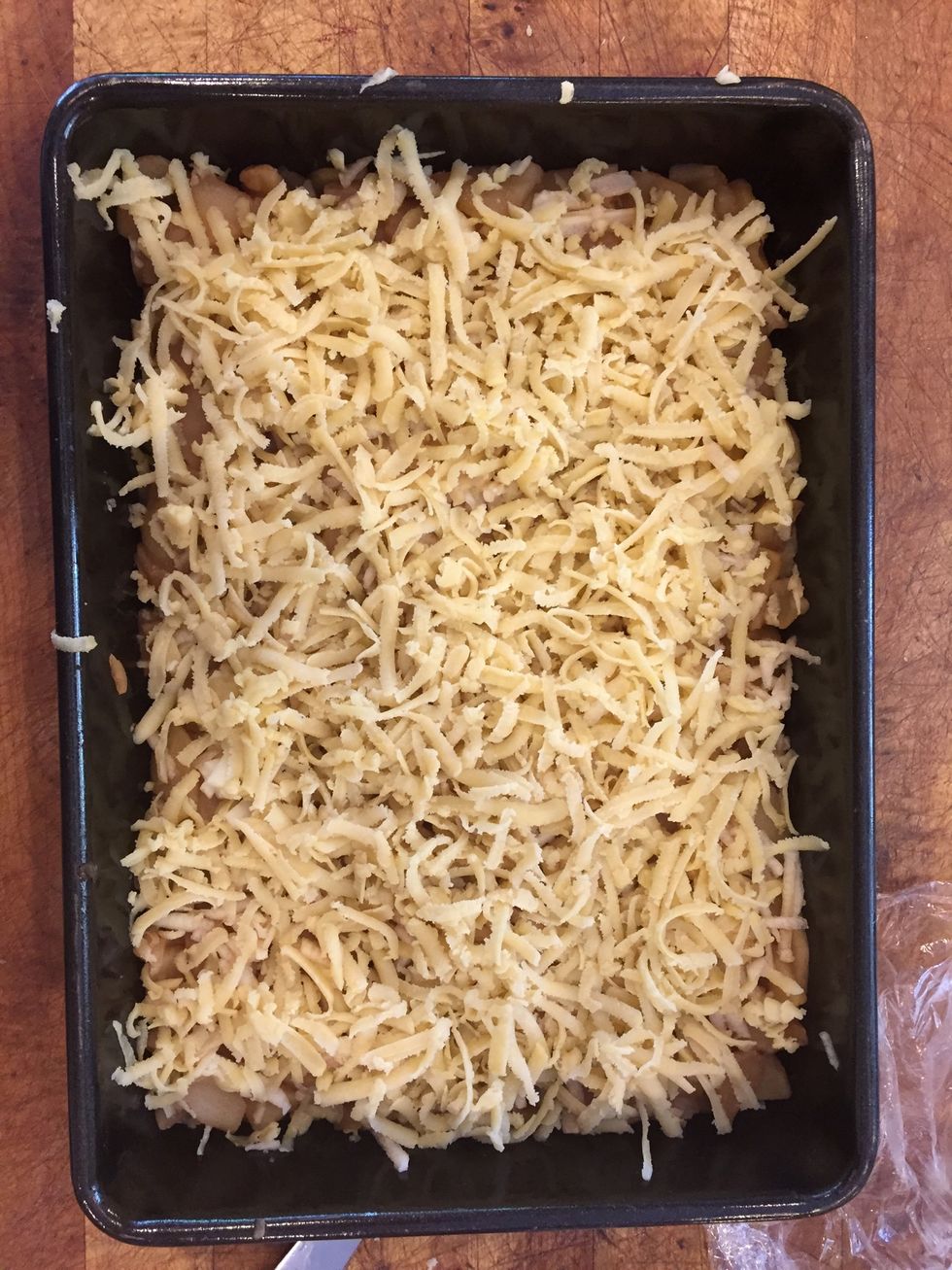 Grate the other half of the cold dough over the apples (isn't that a cool technique Natalia taught me?!) and return to the oven, for another 10-15 minutes, until dough is crusted over to the touch.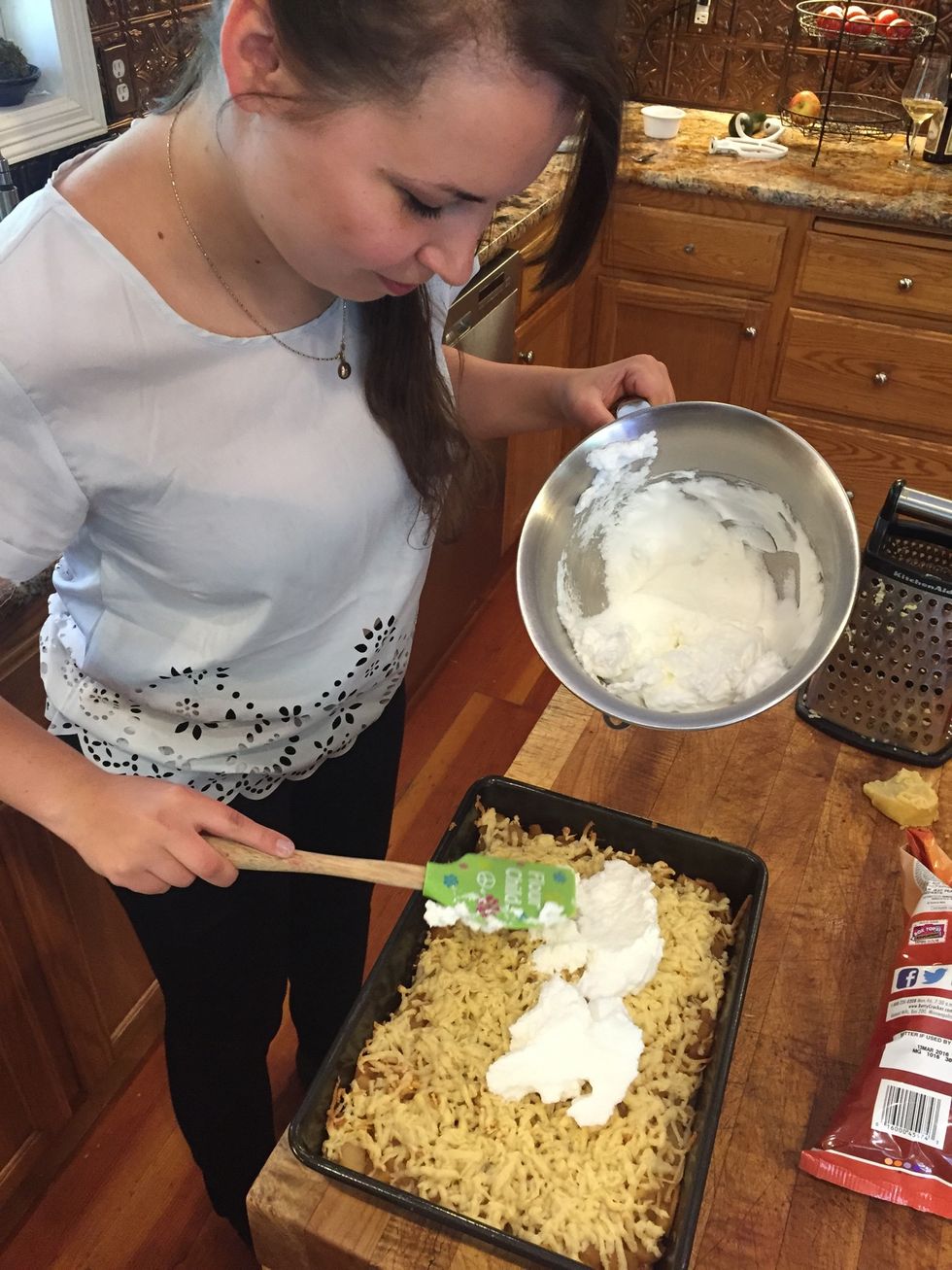 Spread meringue ( Just whip the egg whites and sugar together until stiff peaks form!) over the top of the cake as a final touch.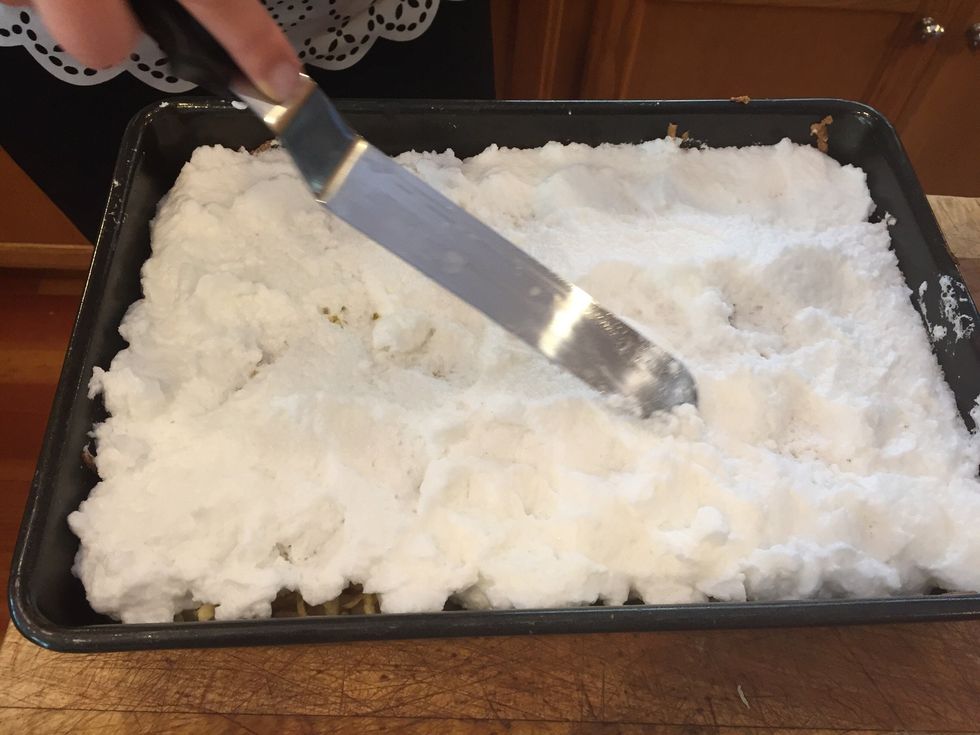 Spread evenly! Return to oven until meringue is fluffy and golden brown, about 10 minutes!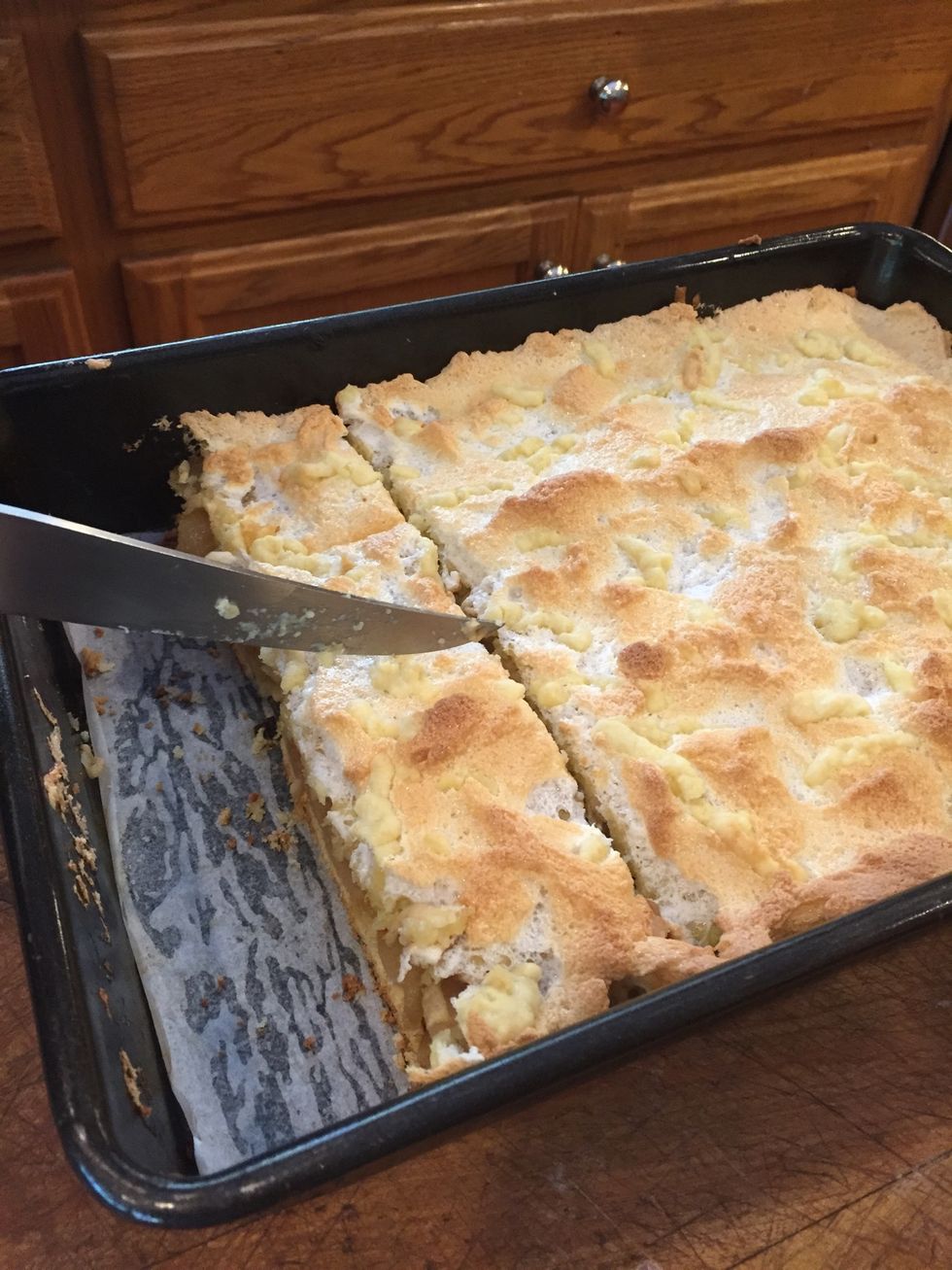 Cut into squares upon removing from oven, and enjoy immediately!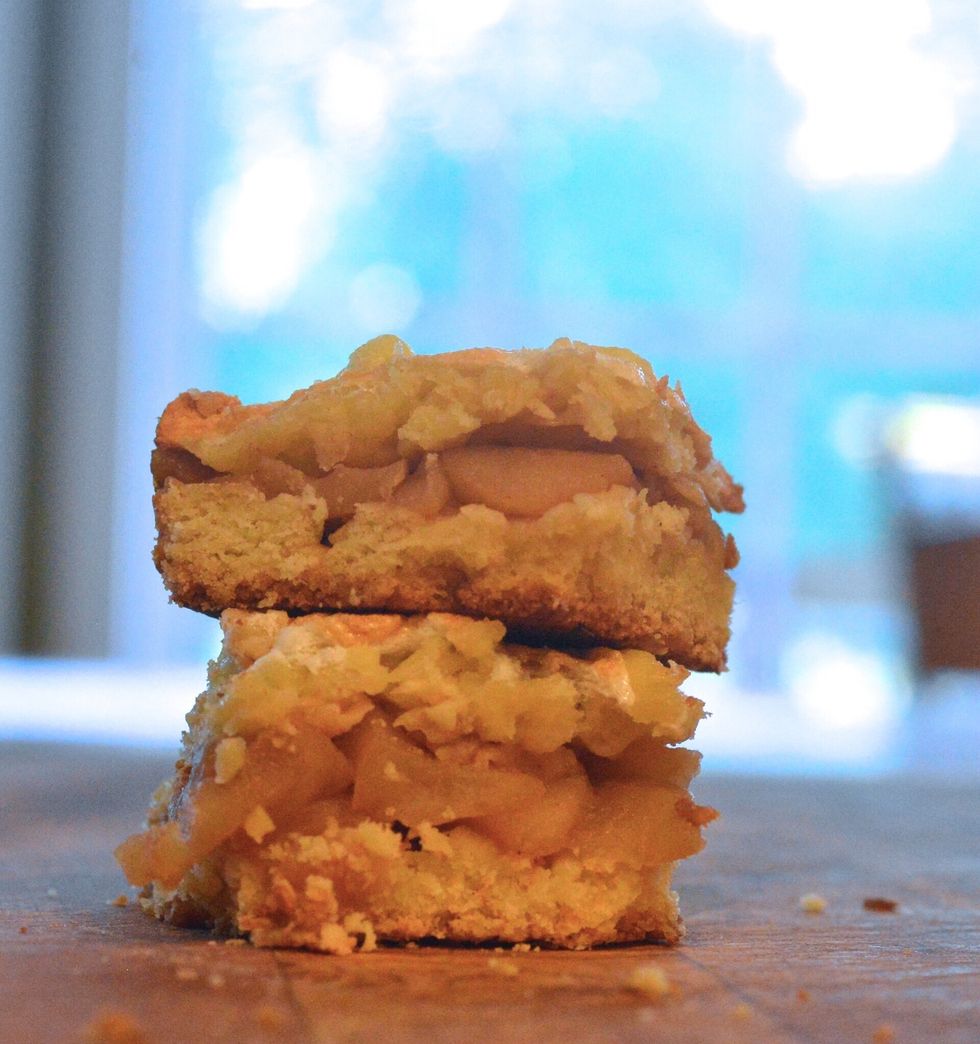 This dessert is excellent hot from the oven with a scoop of vanilla ice cream (as Natalia serves it!) or chilled in the fridge for an afternoon snack! Fair warning>>> these are addictive!!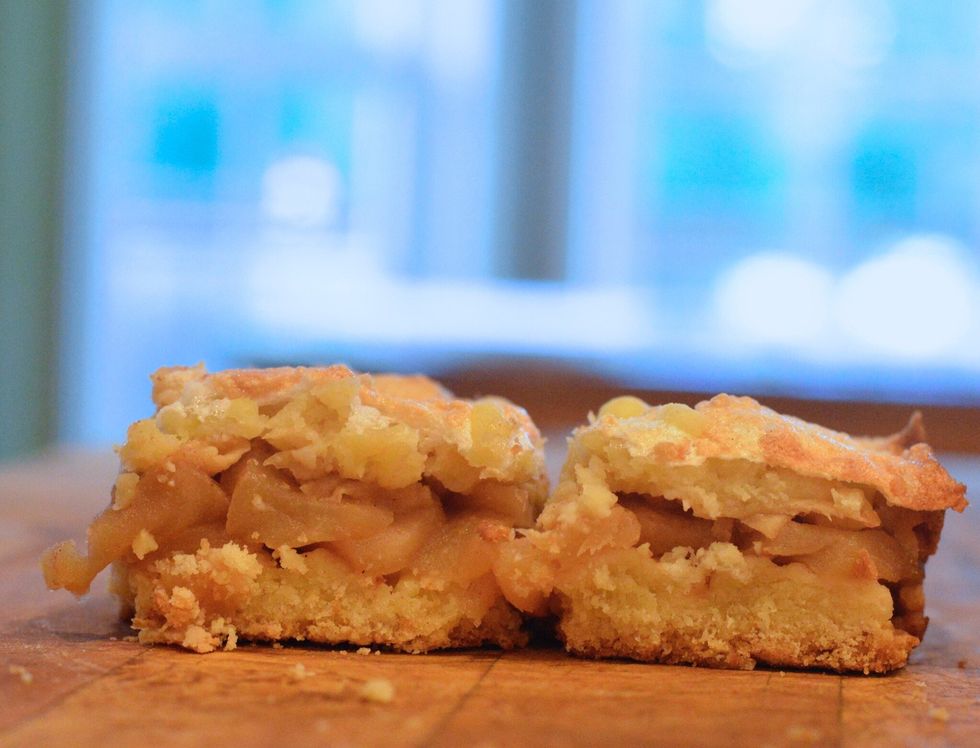 I hope you enjoy! And you get a little taste of Polish today! :) Feel free to comment questions. Happy Baking!! Xoxoxo ~Rikki
For the dough:
1.0tsp Baking powder
3.0c Flour
1/2c Sugar
250.0g Butter
3.0 Egg yolks
1.0 Egg (whole)
For the apple filling:
10.0 Apples (medium sized, granny smith are best)
3.0Tbsp Sugar
1.0Tbsp Vanilla sugar
1.0Tbsp Cinnamon
For the topping: (optional)
3.0 Egg whites
2.0Tbsp Sugar
Rikki Kazmierowicz
My name is Rikki. I love to bake. I'm a little sister, and sweet maker. Follow me! ❤️\n