Make Delicious Au Gratin Potatoes With Bacon
14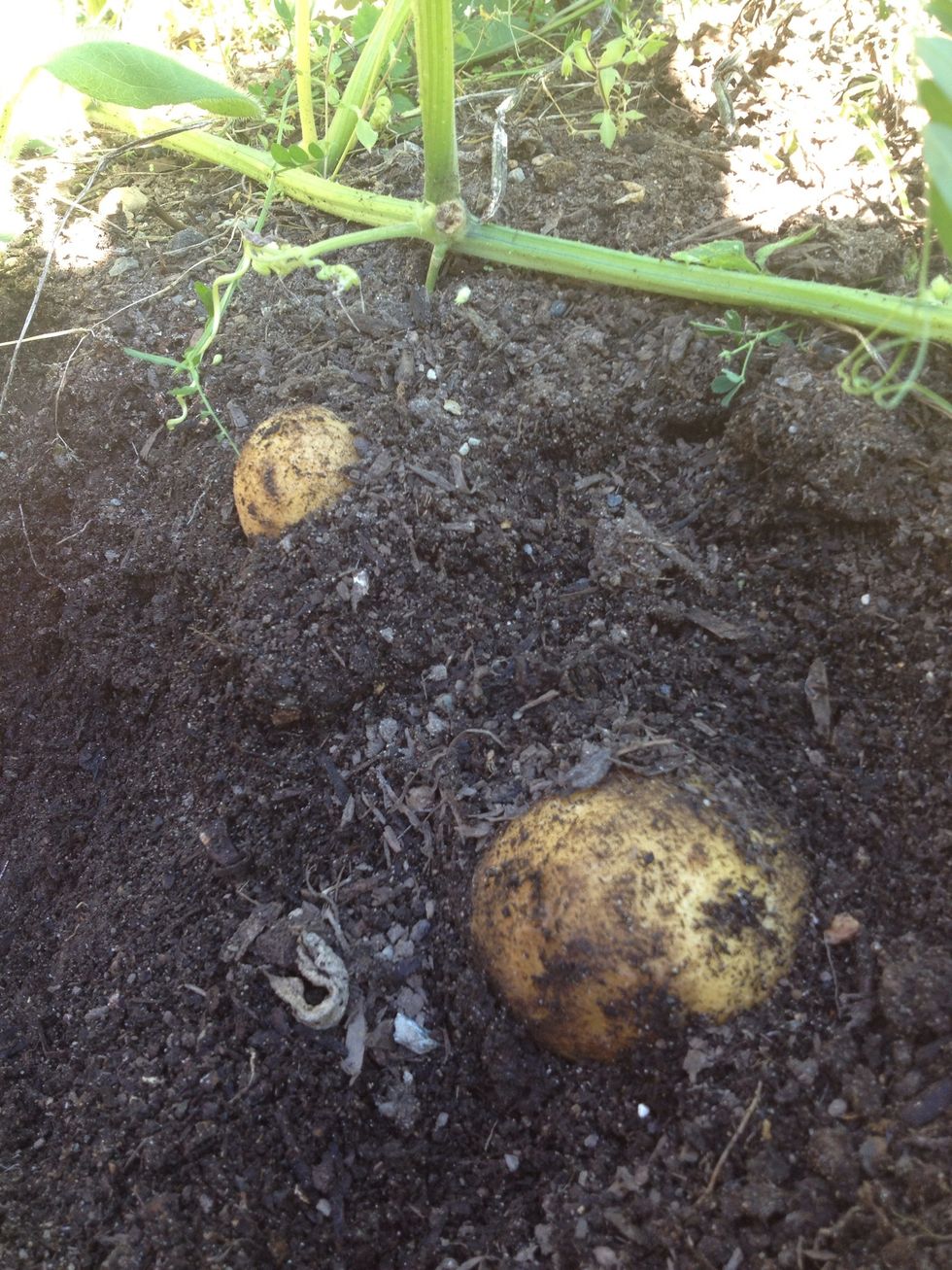 I begin with harvesting my potatoes out of the garden. These are German butterballs but I also use fingerling potatoes for this dish :)
Here are some nice looking ones.
Here is just a fraction of all we grew this year. Amazing huh!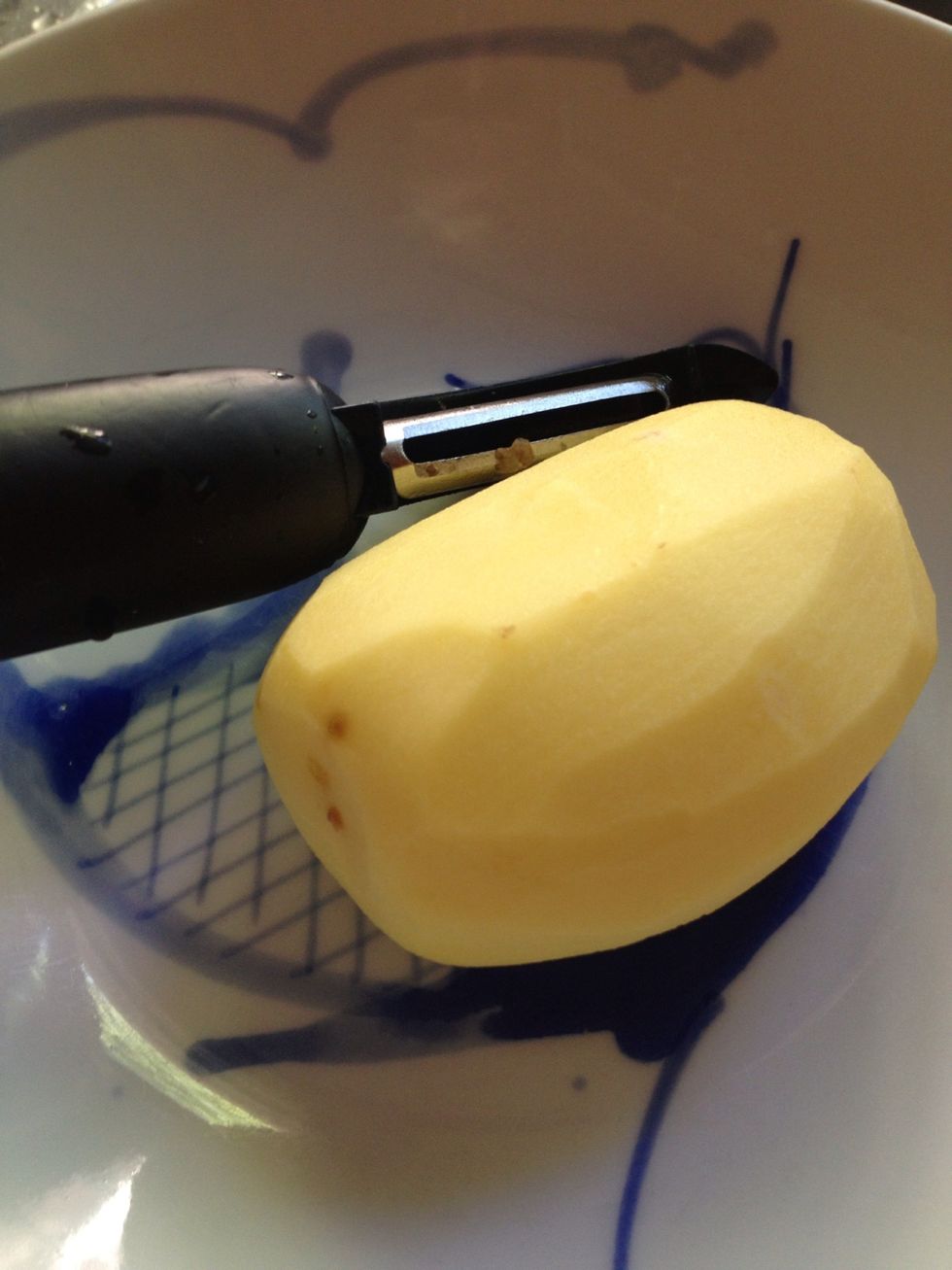 Now comes the cleaning and peeling of each one, but I didn't use all of those potatoes for this dish.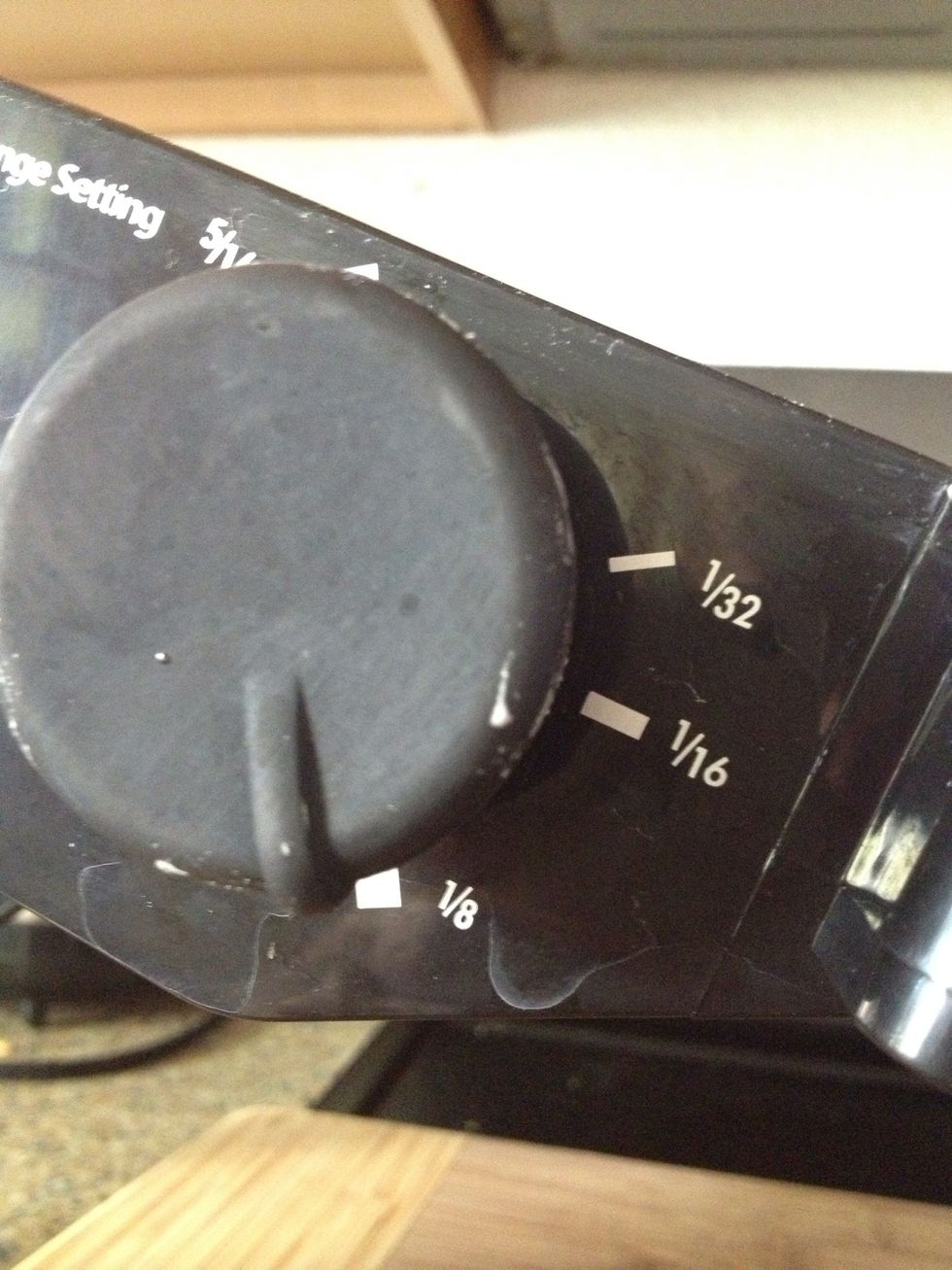 I then set my mandolin to 1/8 and began getting all my peeled potatoes sliced.
Here's my inexpensive mandolin.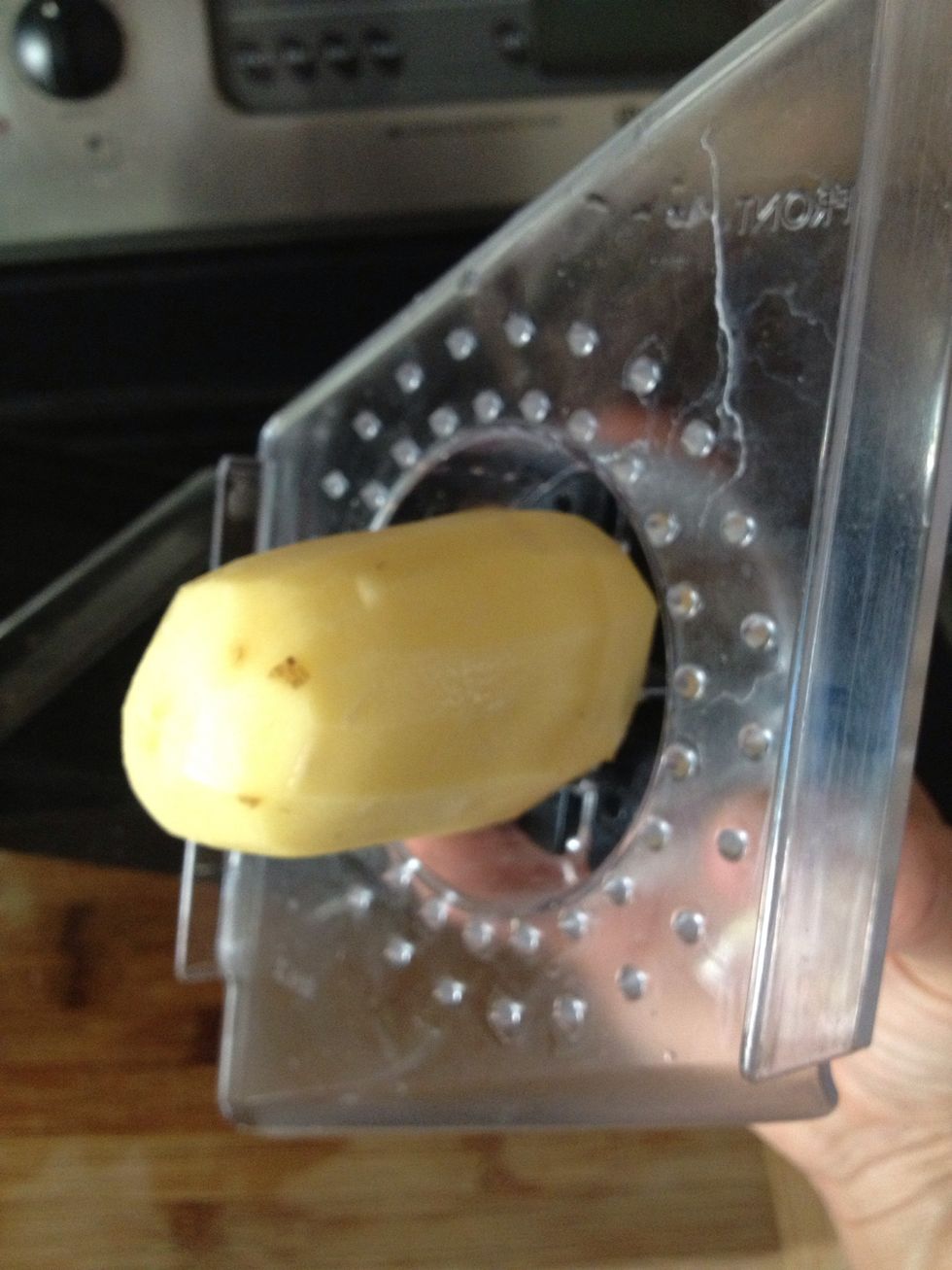 This is the MUST HAVE pronged guard for keeping your fingers safe from the guillotine beneath!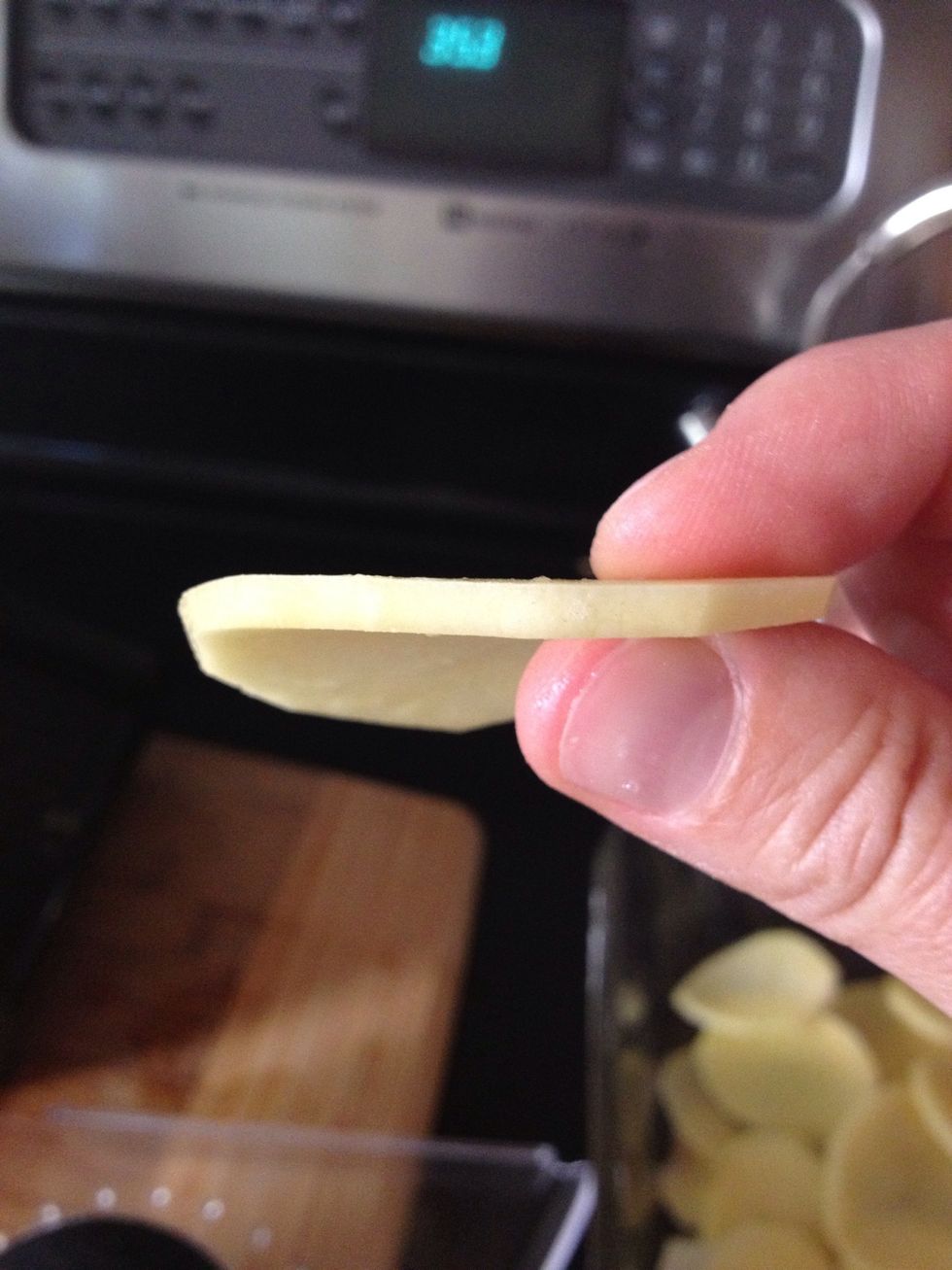 This is about how thick that you want to have each slice.
I kind of forgot to take pictures of the cheesy sauce that I made for this so I will explain how I made it. First I took a small sauce pan and put it on the stove top burner set to medium.
Then I melted a half of a stick of butter in the saucepan and added 3 tablespoons of flour, stirring constantly. it got bubbly and then I did the next step.
I then added two cups of half and half, while stirring. Then when it thickened a bit, I added two cups of cheese to it and stirred until I had a thick and creamy cheese sauce.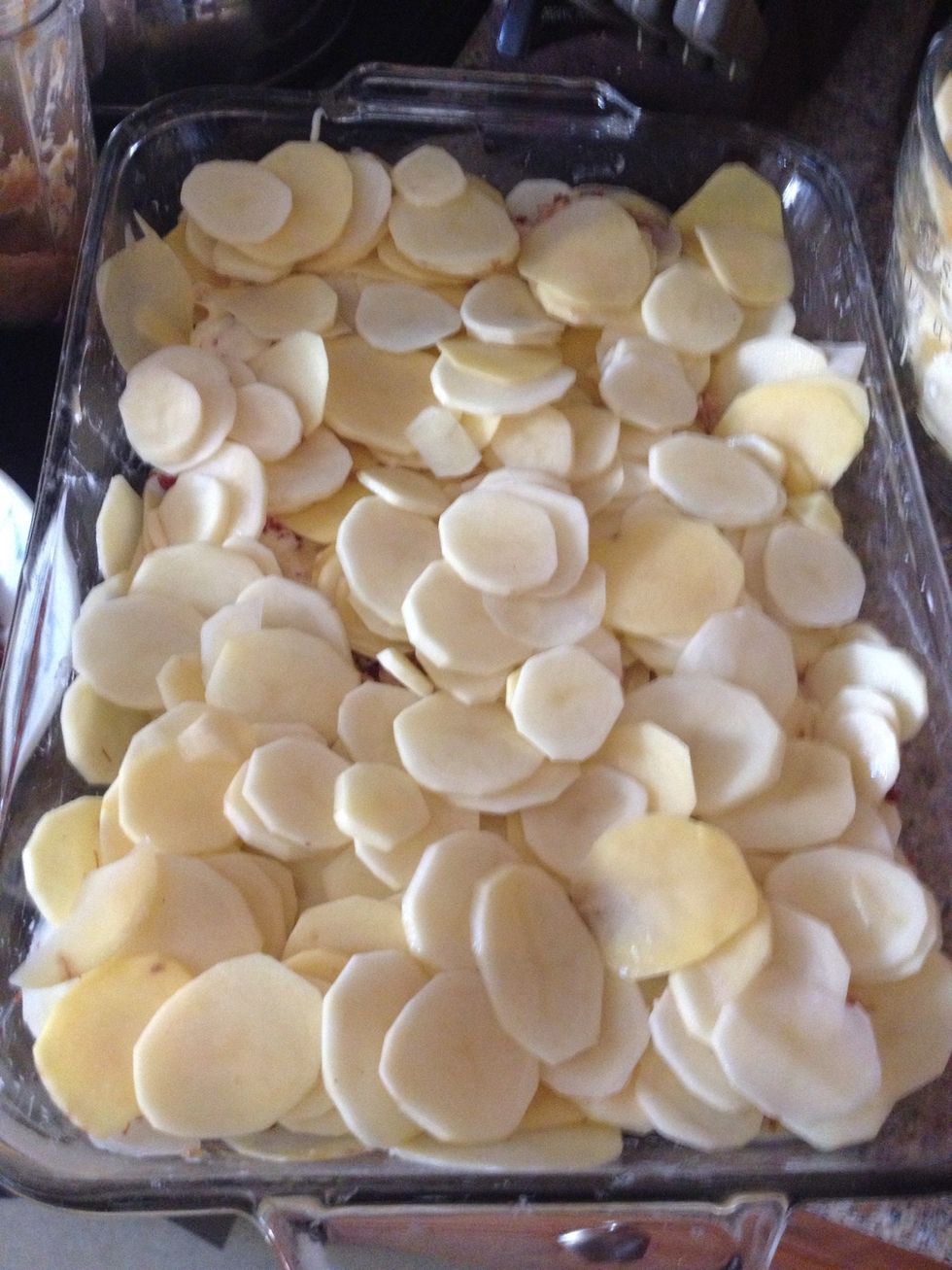 Here are the potatoes ready for the cheesy sauce and bacon. I buttered a 9x13 glass dish and put one layer down of the sliced potatoes.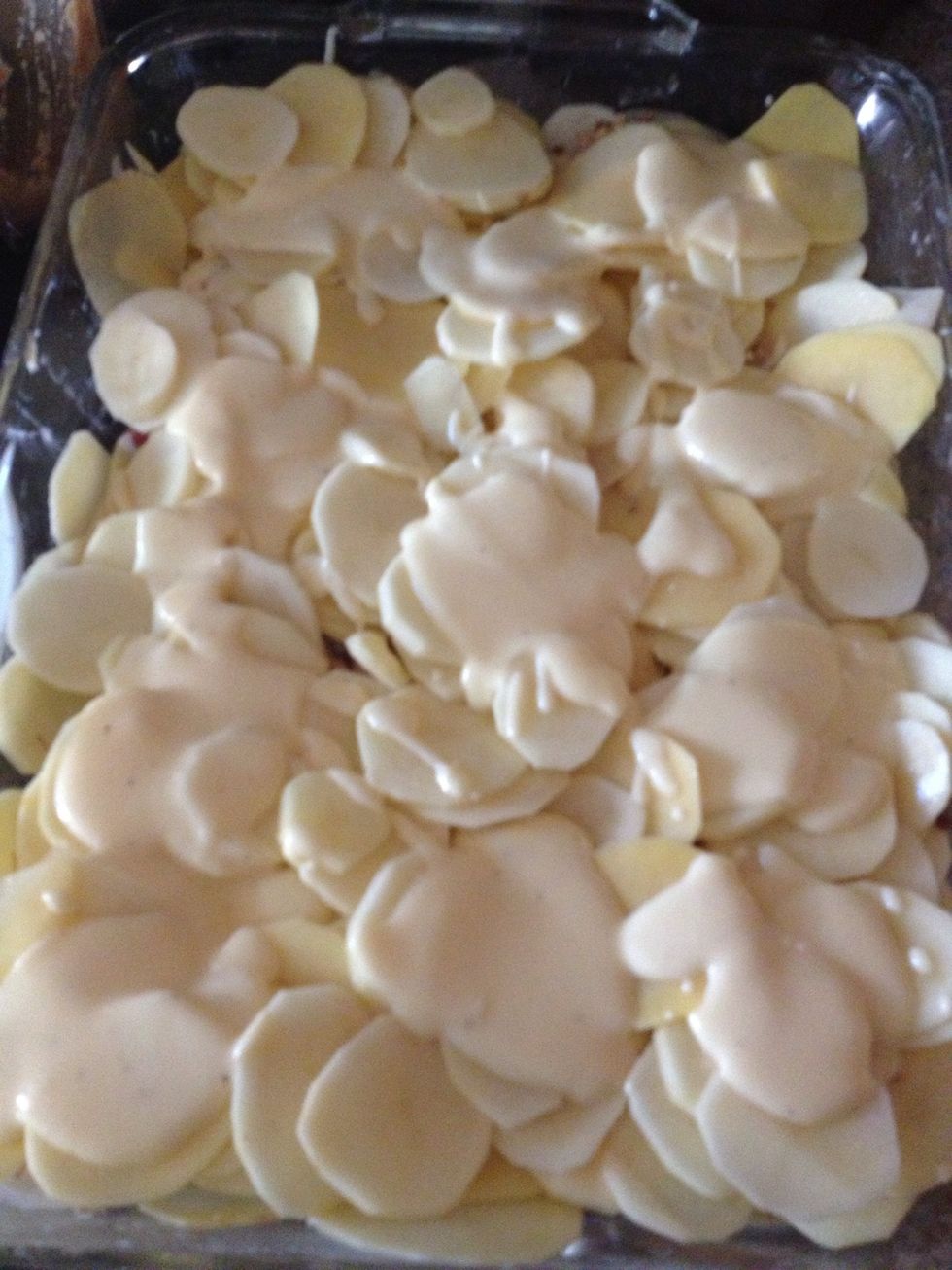 I spooned the cheesy sauce over one layer of the potato slices.
Then I put an optional Caramelized onion paste in dollops all across the cheese. This added a great flavor blend with the bacon and cheese. I caramelized the onions, then used the Magic Bullet for it.
Then I spread the paste all around as you can see in this picture.
Next I added the bacon bits and grated cheese, a third of what's left if you do 3 layers total.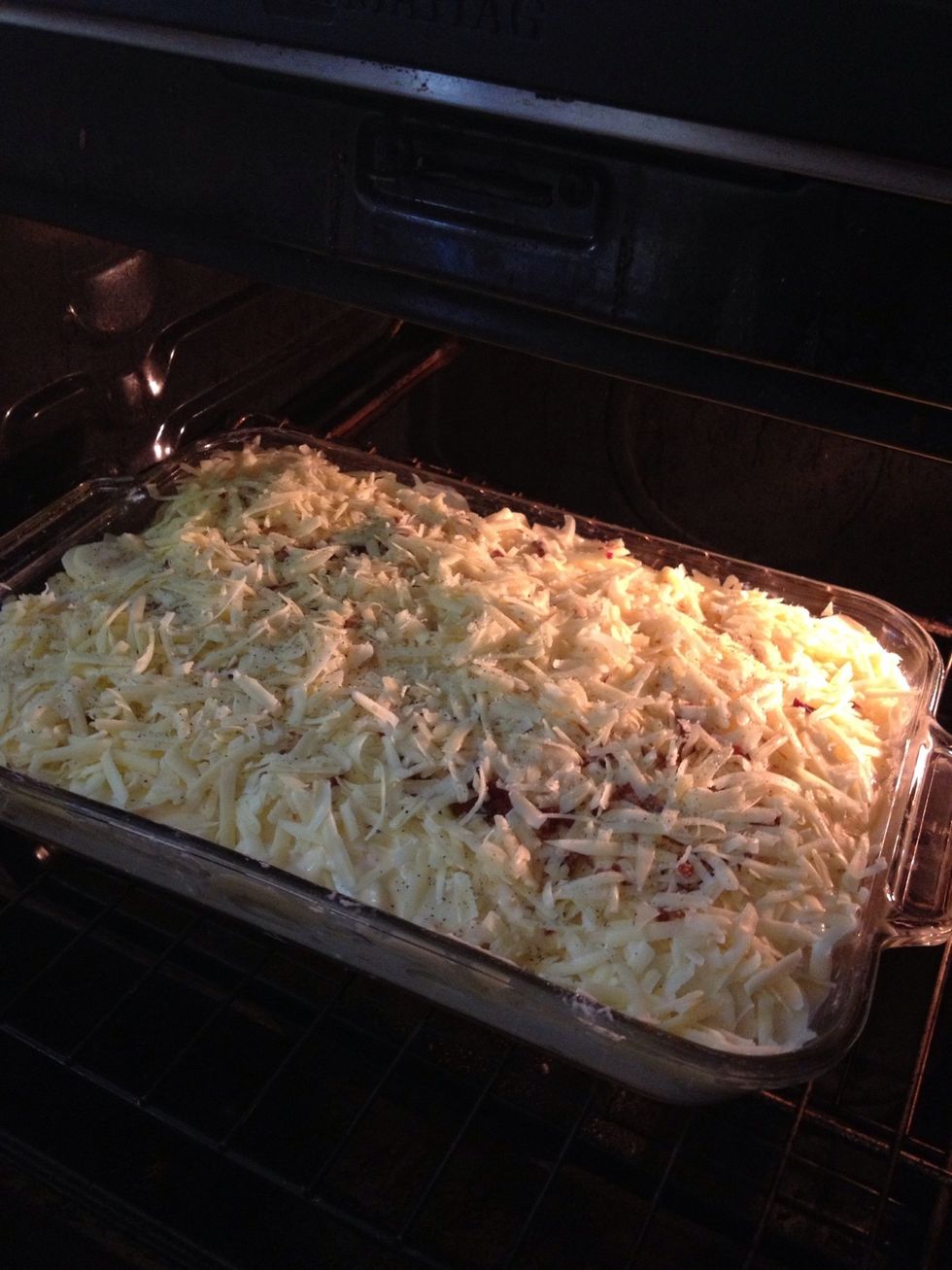 You can repeat this in three layers, which is what I did. Then I poured the rest of my half in half over the top and then more grated cheese.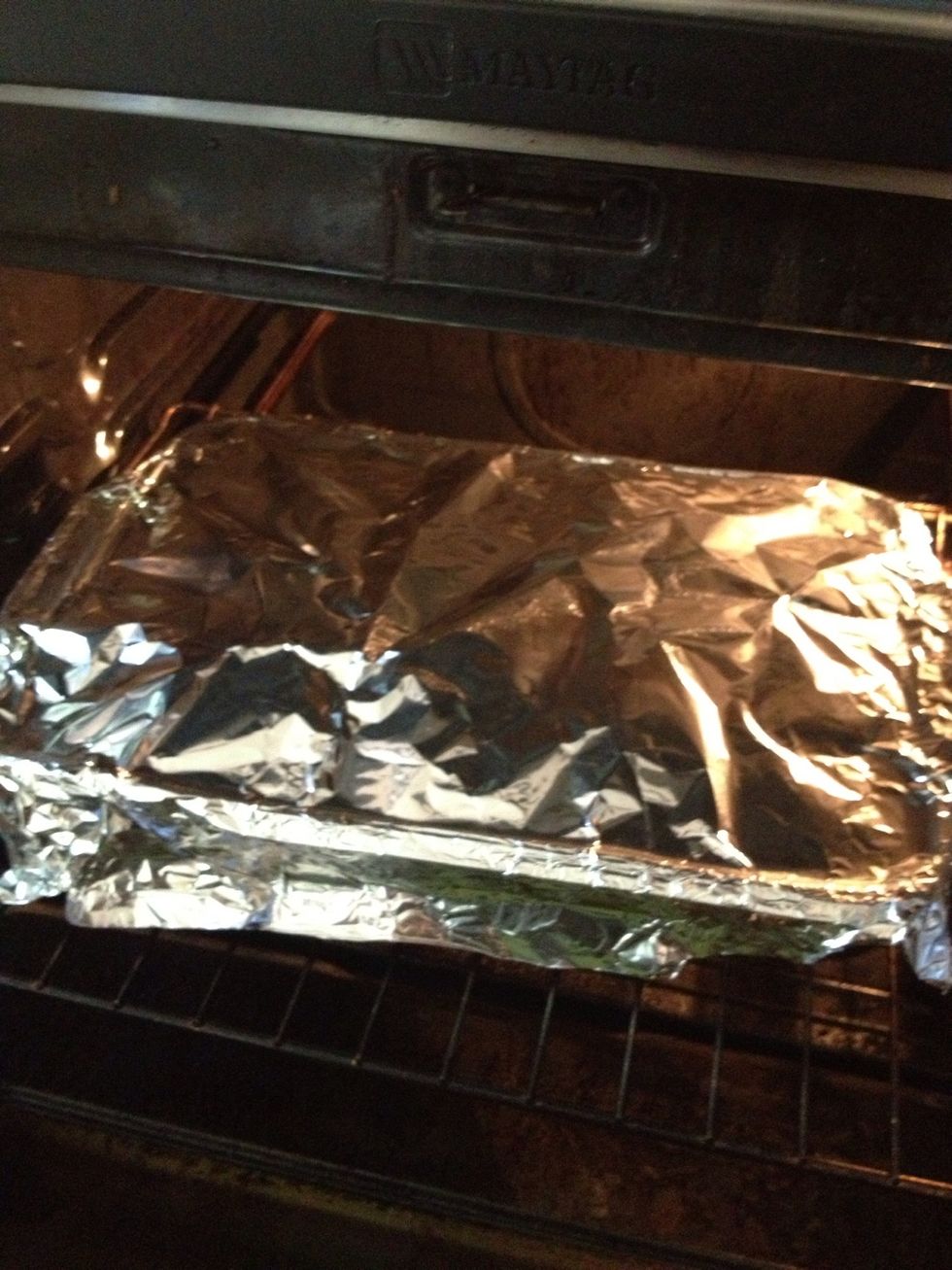 This dish goes into the 400 F oven for 90 minutes, or an hour and a half. Cover with foil for the first hour, then take it off for the last 30 minutes to brown the top and the cheese.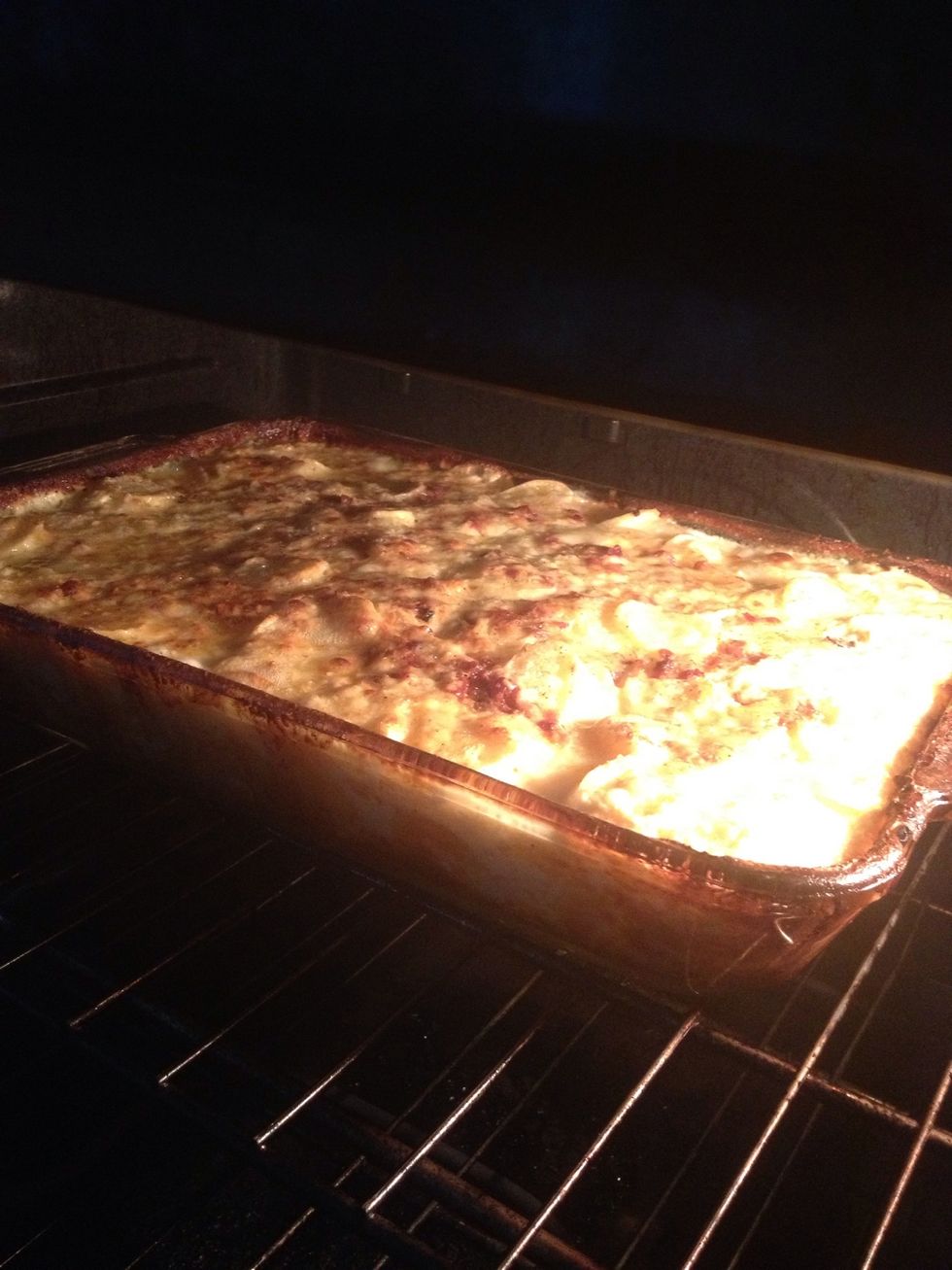 Ahhhh... It's done!!!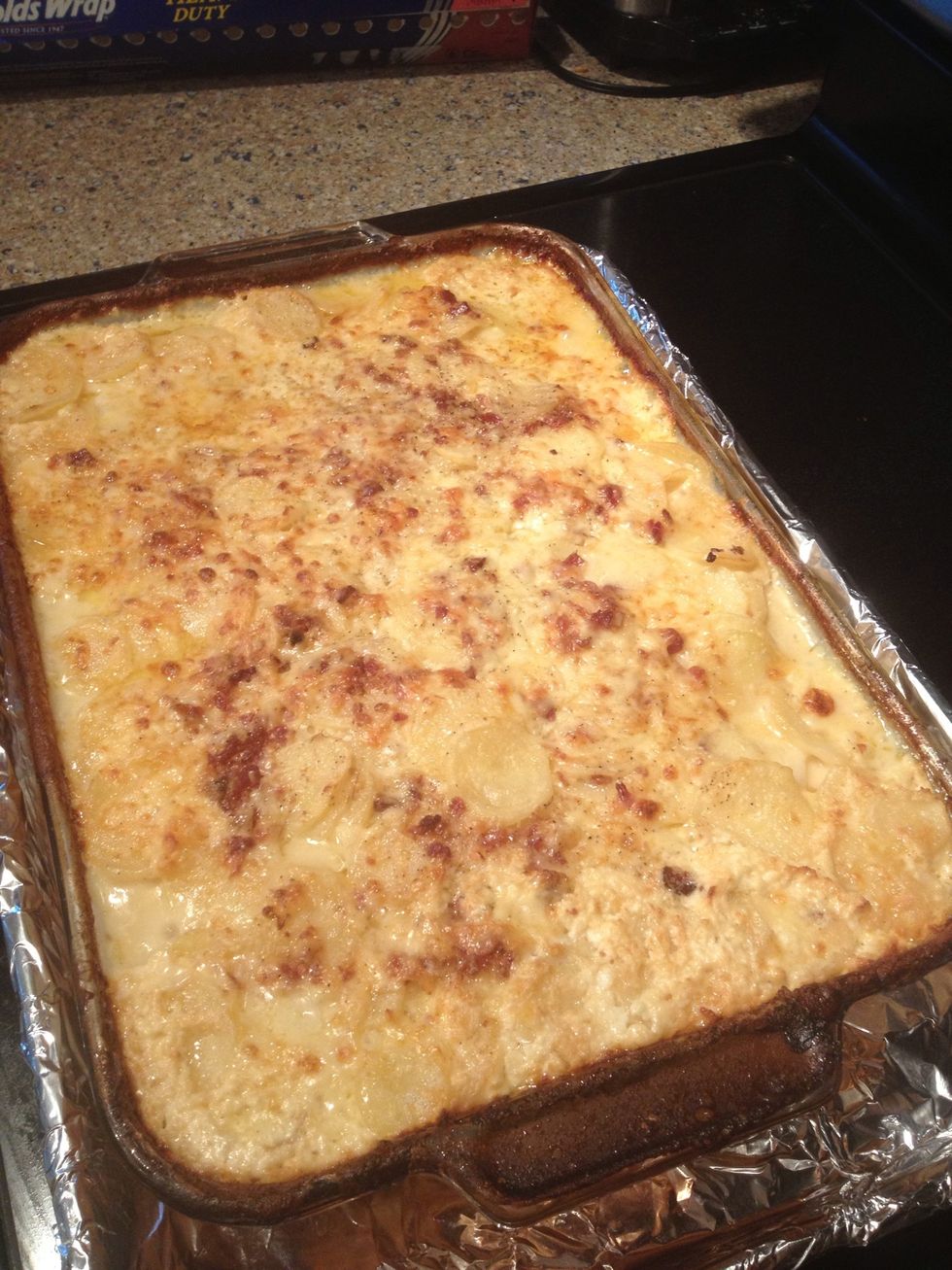 Ooooh, that looks tasty!!!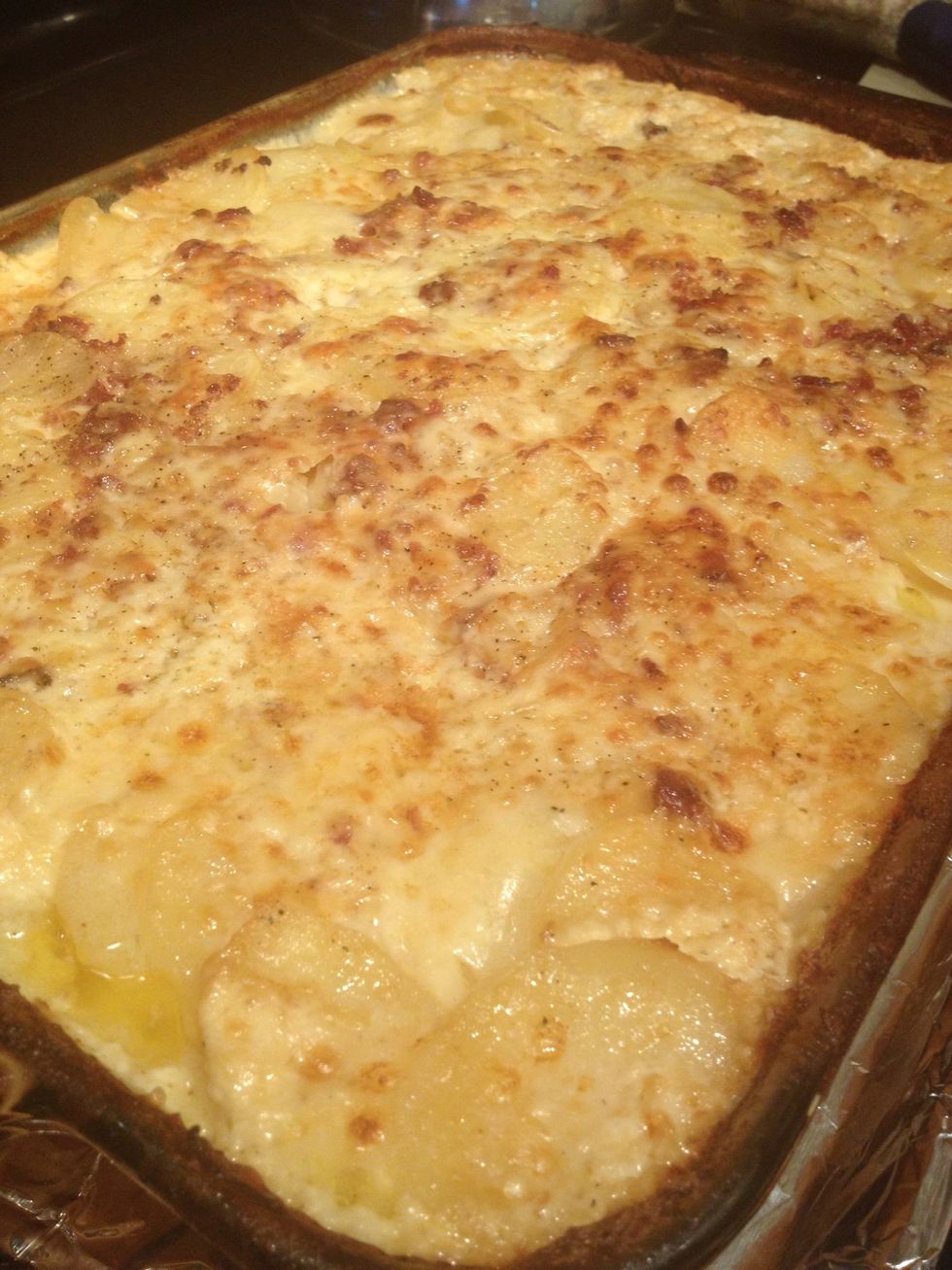 I'm gonna get me some of that. Yum!
Hope you like what you see :)
10.0c Any kind of potatoes, sliced thinly, 1/8 inch
1.0 Stick of butter
1.0 Small jar of bacon bits
4.0c Cheese, sharp and medium cheddar
1.0qt Half and half
3.0Tbsp All purpose flour
Linda O.
I grew up watching my mom cook and bake so that is really what inspires me to make guides! Click the heart if you enjoy my guides :)