Preheat oven to 350 degrees. Lightly butter a 9x13 inch pan (I use Pam spray)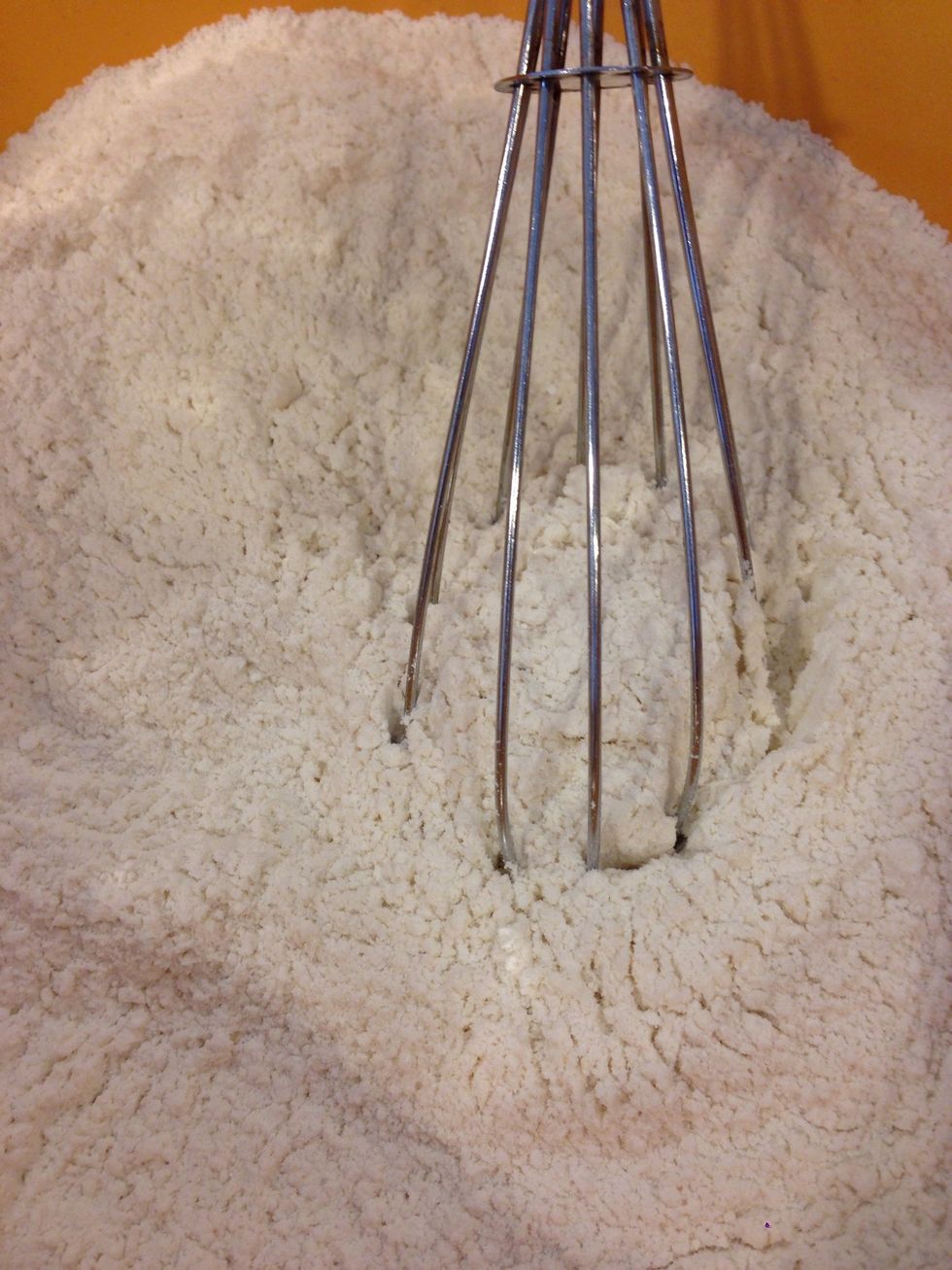 Whisk together flour, baking powder and salt in a bowl.
Mix up brown sugar and room temp butter into bowl.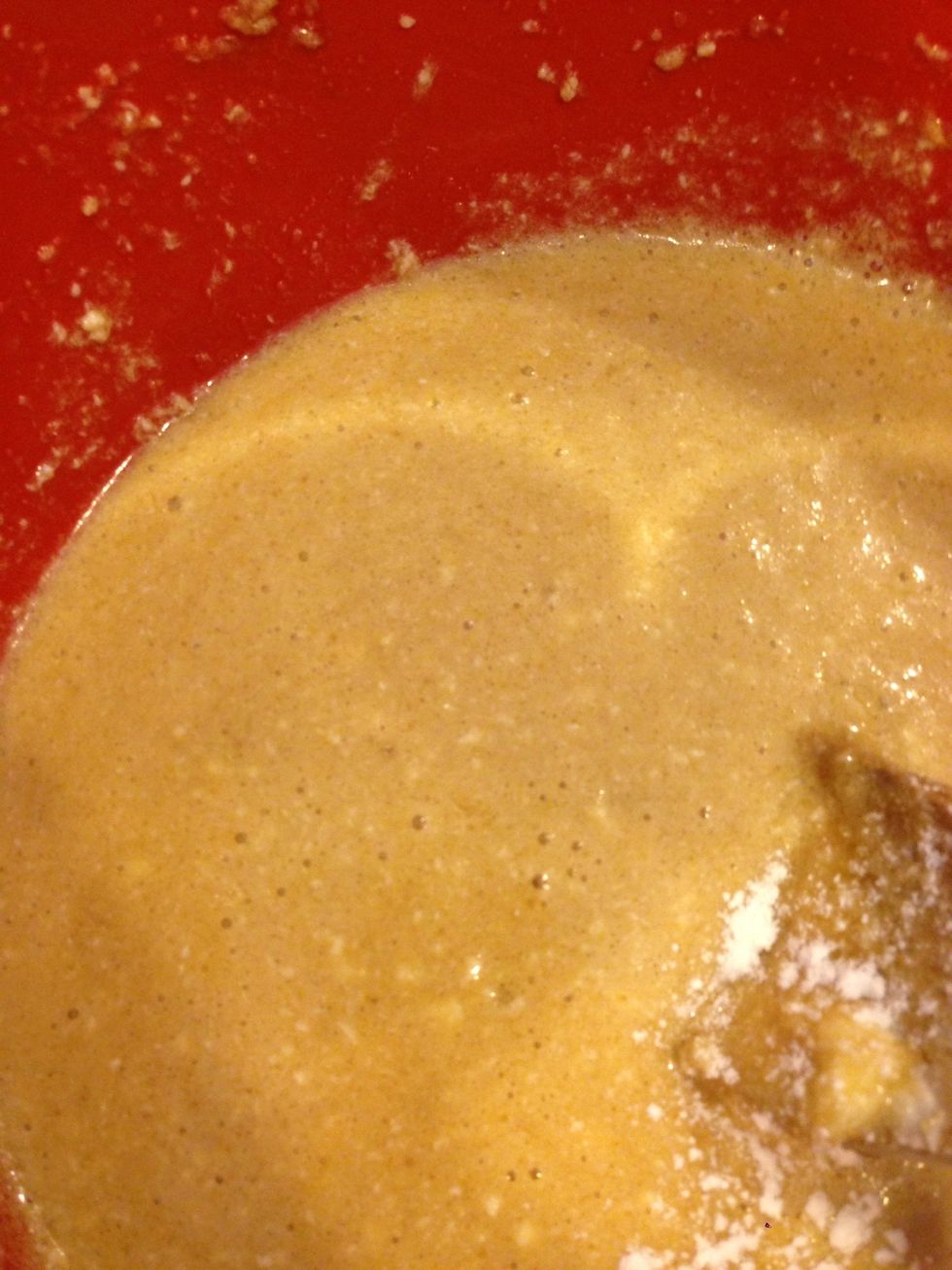 Mix eggs and vanilla into the bowl with the sugar and butter. Beat on medium speed til there are no lumps.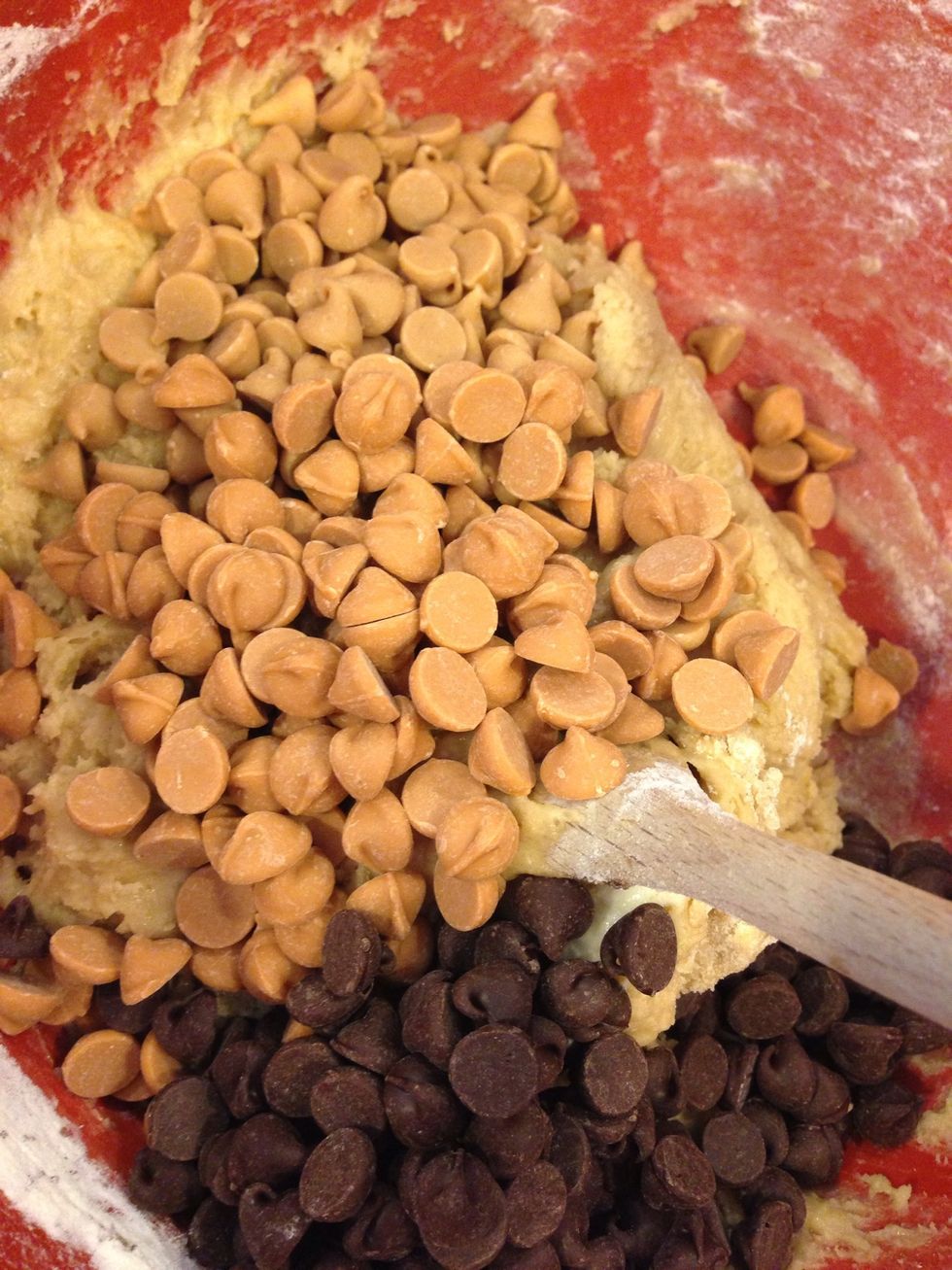 Add flour mixture and 1/2 cup each of all chips. Mix together well.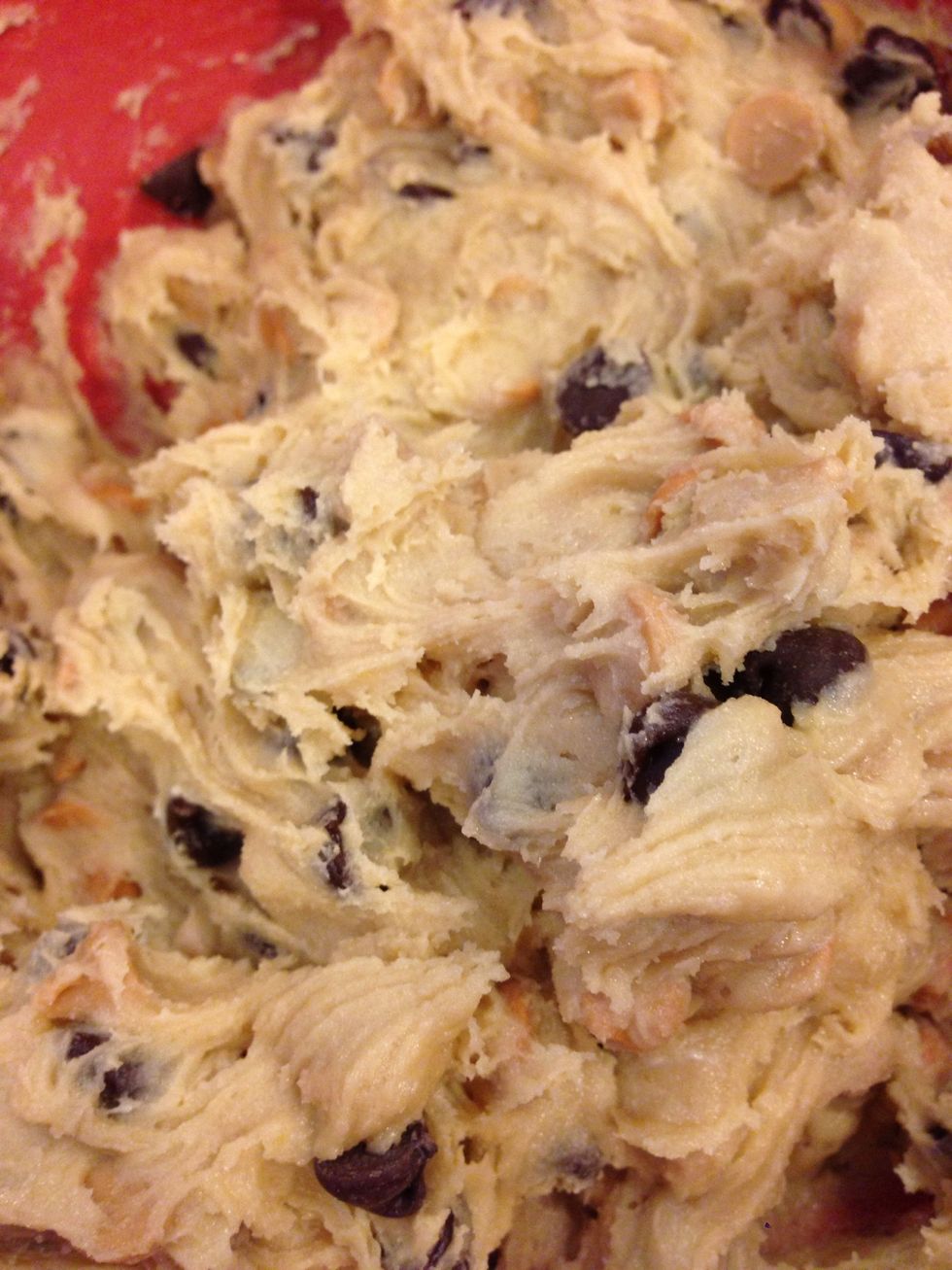 Once mixed, batter should look like this!
Spread batter into baking dish.
Sprinkle remaining chips onto the top of the batter.
Bake in 350 degree oven for approximately 35-40 minutes or until a toothpick inserted into center comes out clean.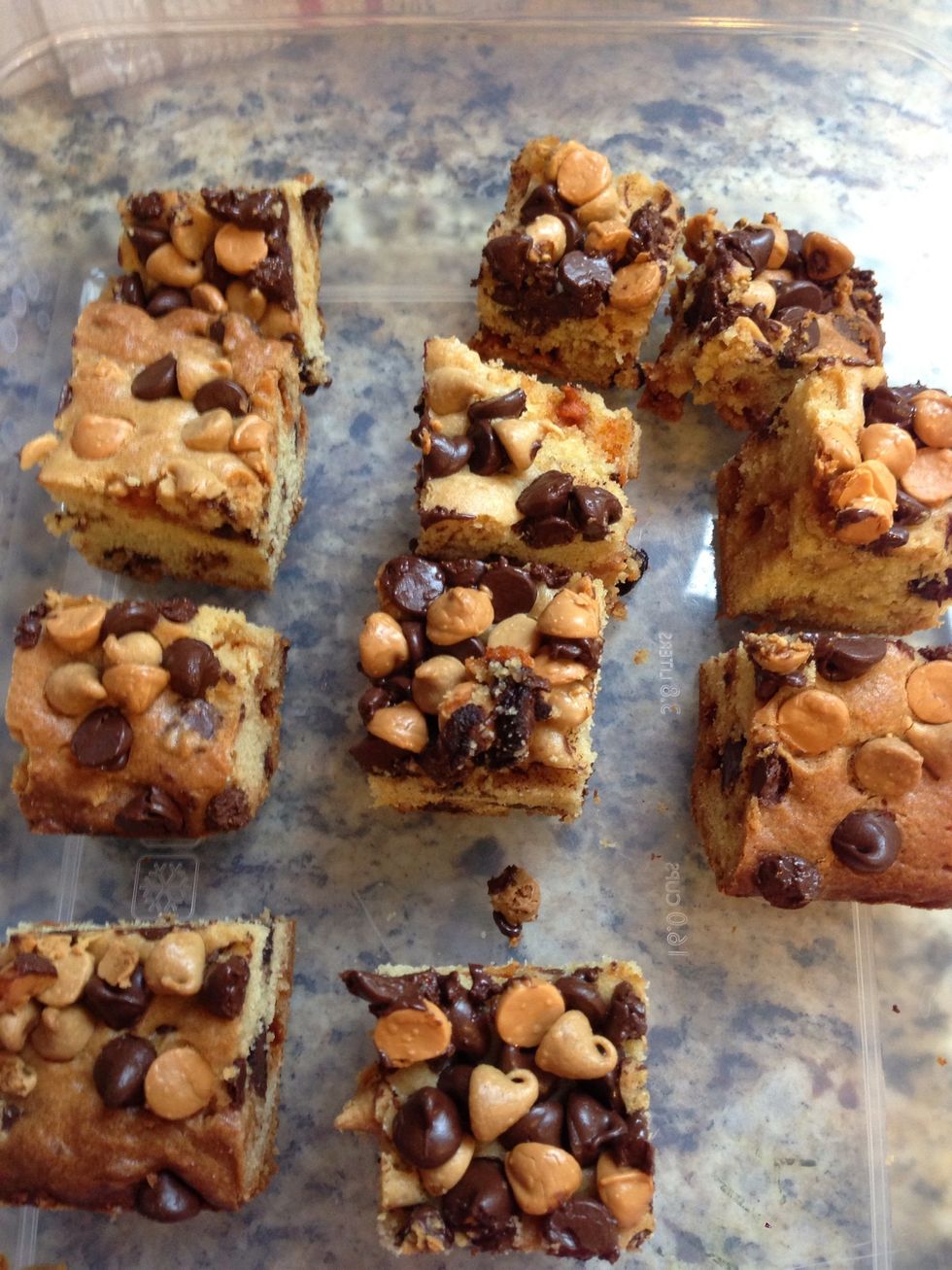 Once the pan has completely cooled, slice up into squares or triangles.
Check out the Glimmerbug website for more creative ideas: www.glimmerbug.com or follow Glimmerbug on twitter: @Glimmerbugart
1/4c All purpose flour
1/4tsp Baking powder
1.0tsp Salt
1/2c Unsalted butter (rm temp)
1/2c Brown sugar
3.0c Eggs
1.0tsp Vanilla extract
1.0c Semisweet chocolate chips
1.0c Peanut butter chips
1.0c Butterscotch chips