It's apricot season! They're sweet & delicious, and this is an easy way to enjoy them mess-free on the go!
2529
Wash the apricots. It's important to get pesticides & ick off of the skins, since you'll be eating them. I soak mine in 1 gal water & 1/2 c white vinegar for 10 mins, then rinse with water.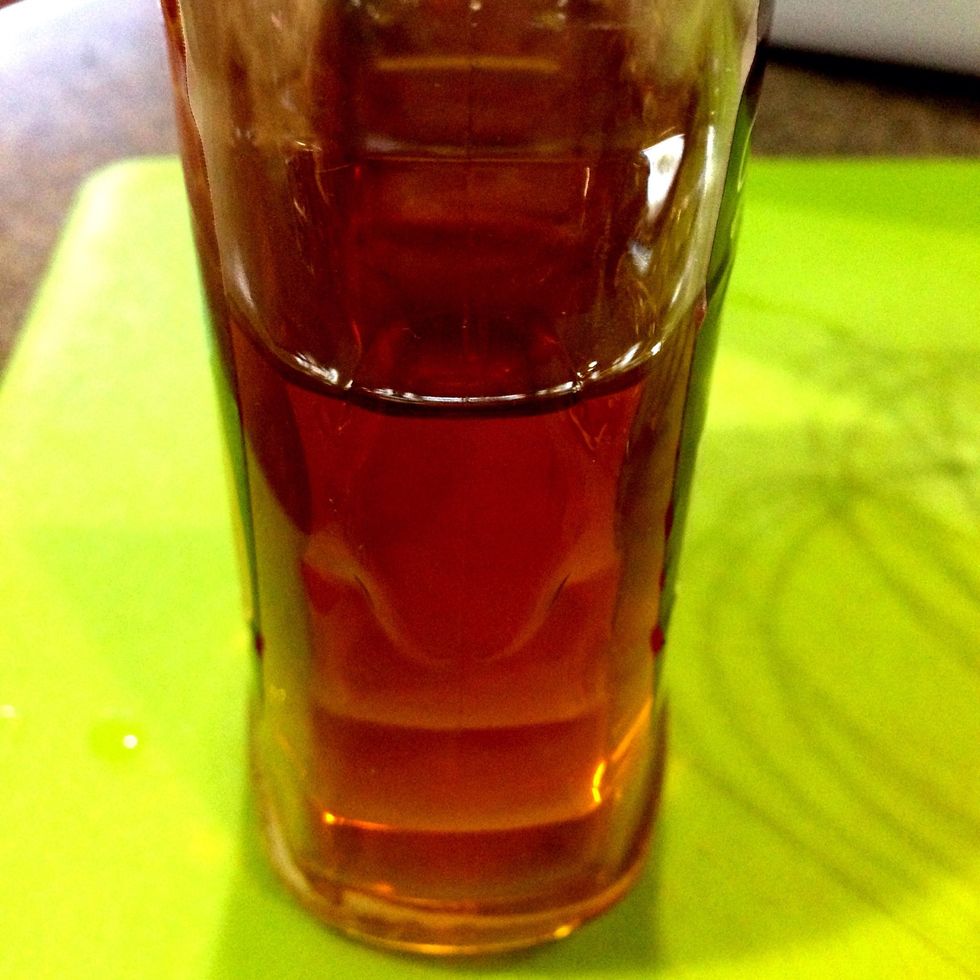 Place 1/2 cup honey in a medium bowl. I dehydrated 31 apricots. Adjust honey & water down if you're doing less, keeping it at a 2:1 water to honey ratio.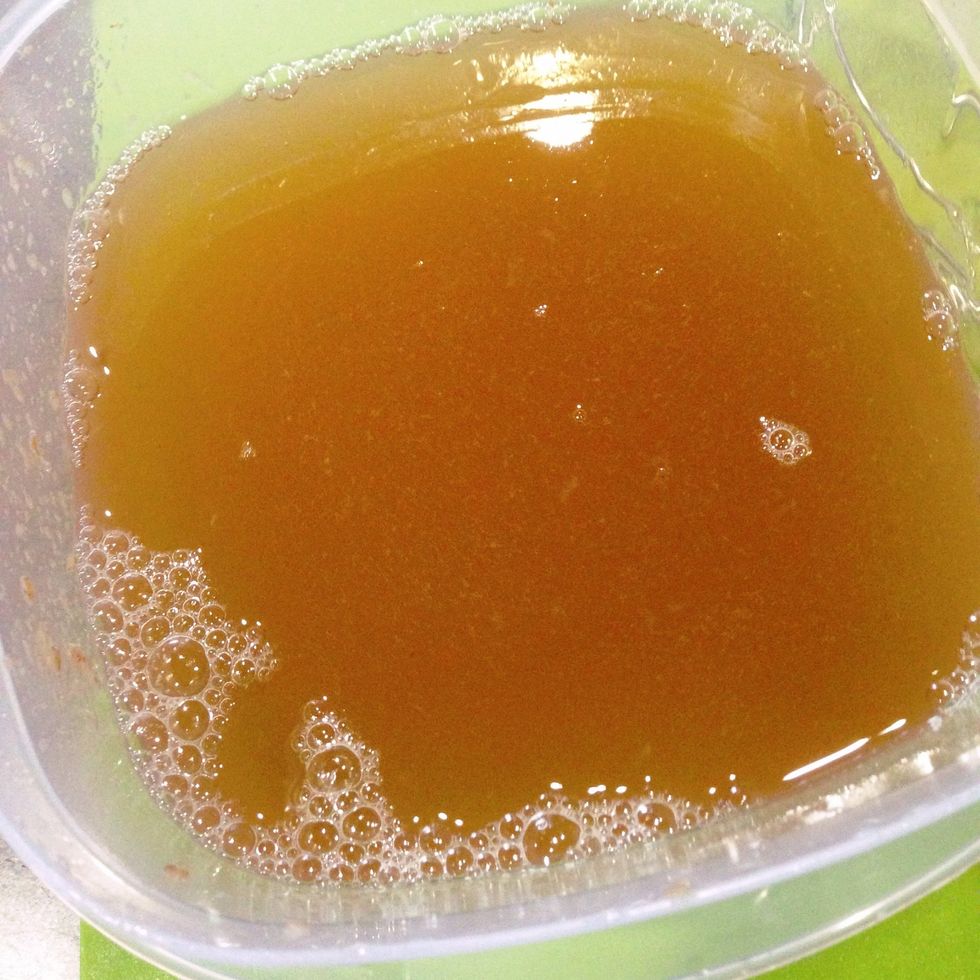 Add 1 cup of water & whisk until combined.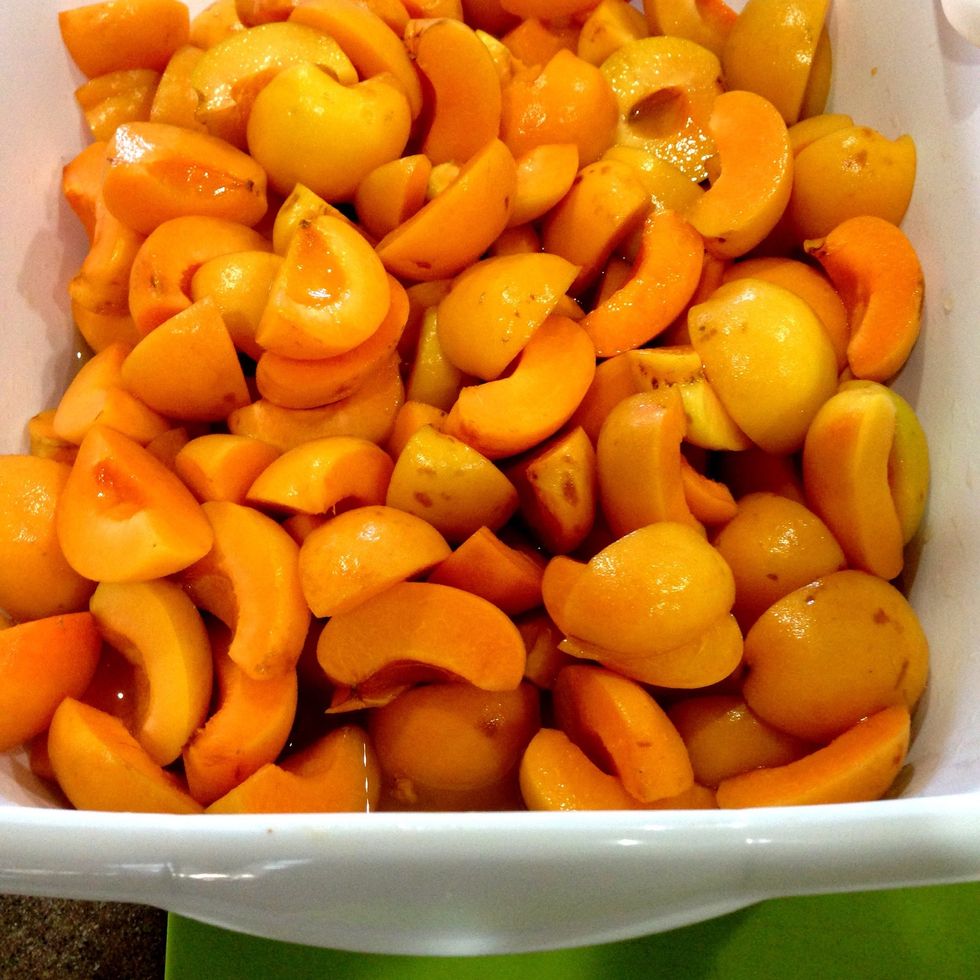 Remove pits & stems from apricots. I quartered them. Ignore me & quarter them, then halve again for eighths. I had to go back & cut them smaller because they were too fat for my dehydrator. 😝
Place cut apricots into a large bowl (I used a Rubbermaid tub) & pour honey mixture over the top, stirring to coat. Leave for 10-15 mins, stirring a few times during.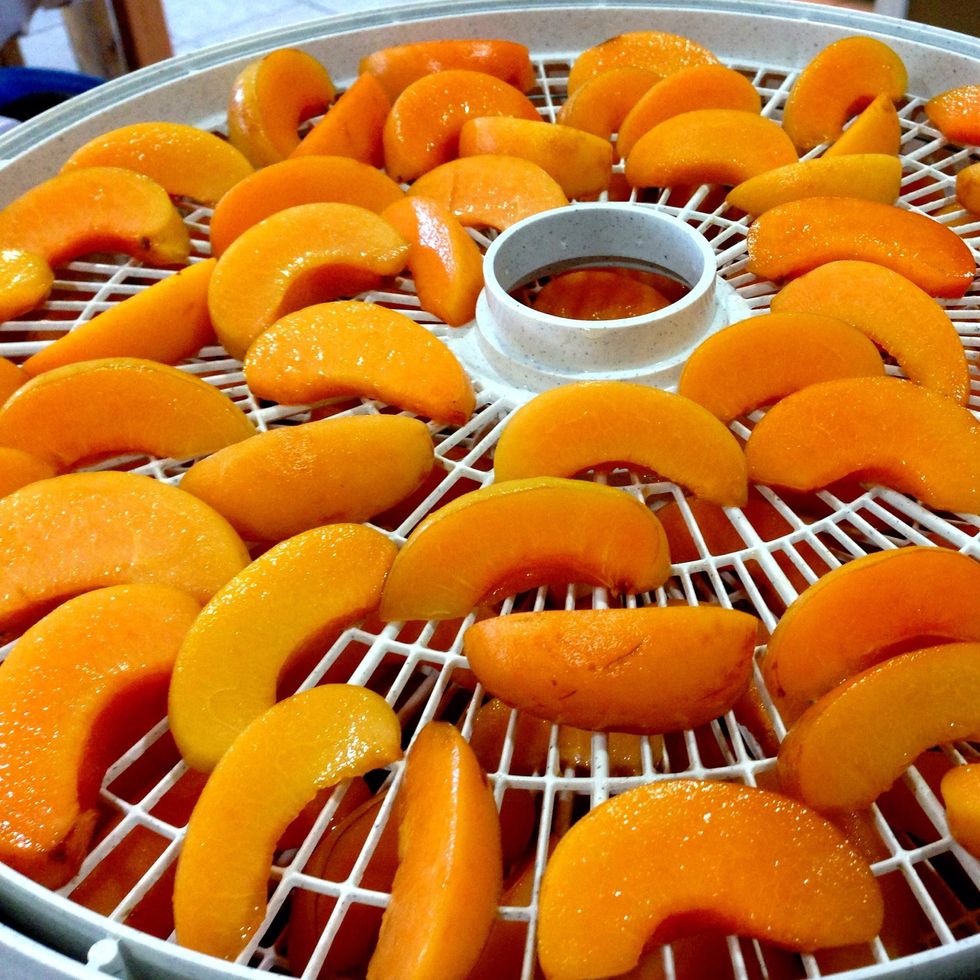 Line them up on your dehydrator trays, making sure none overlap. Follow instructions for your specific machine - mine is 135*, and they took about 9 hours to get to the chewiness I wanted.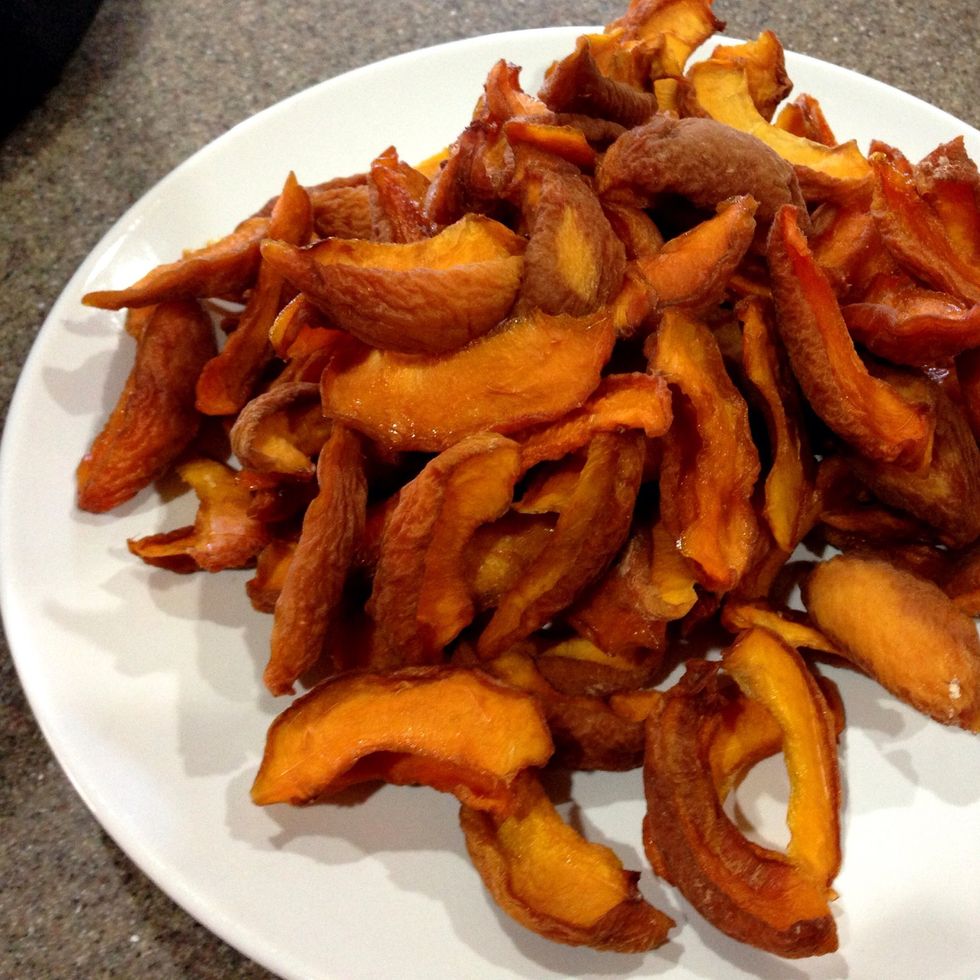 Viola! Sweet, chewy, albeit scary looking apricots! My kids love them in lunches, and they're a healthy snack to keep around the house! Enjoy!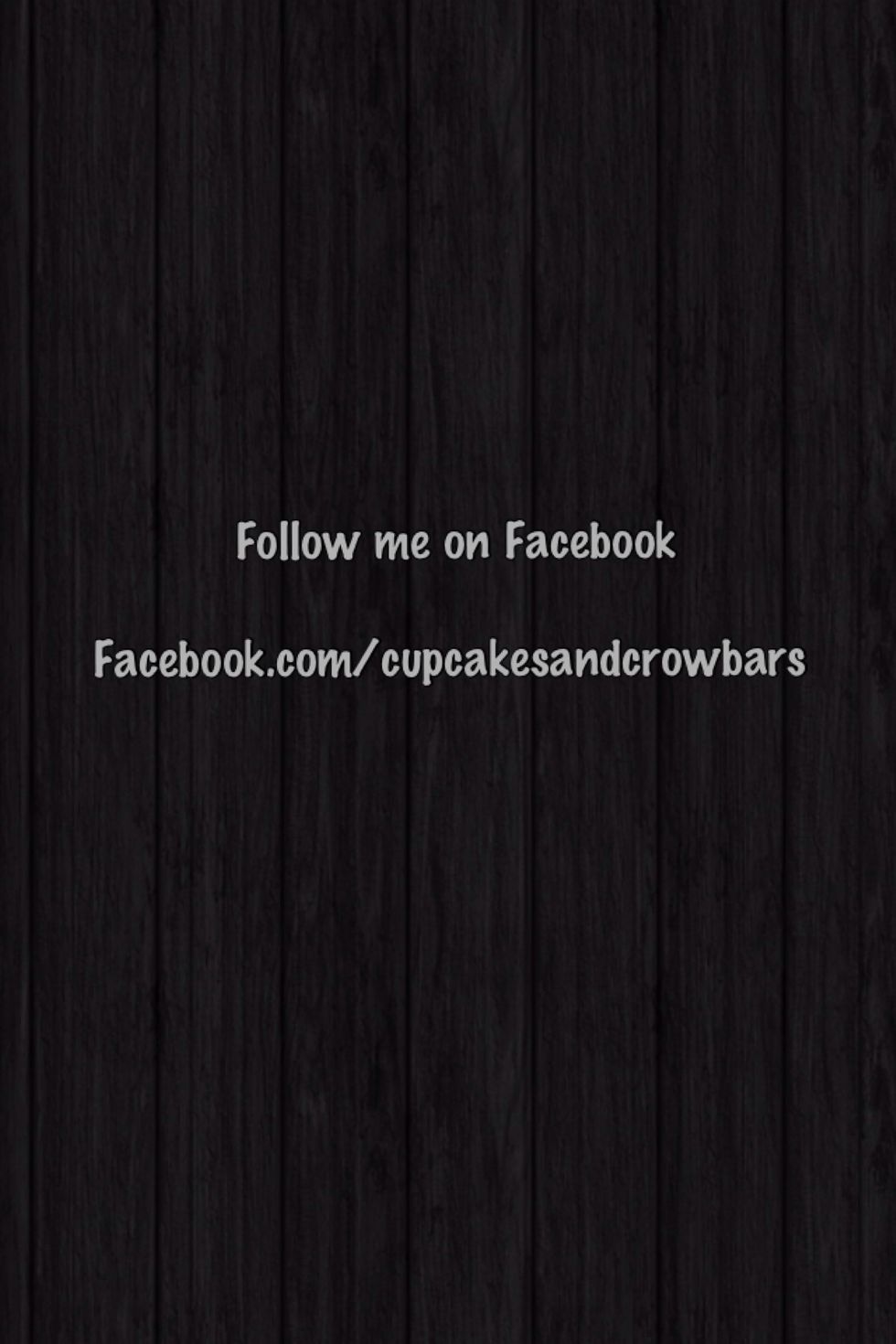 If you're so inclined. Thanks for looking!
Apricots
1.0c Water
1/2c Honey
Cupcakes & Crowbars ™
Amateur chef, professional baker, blogger, photographer, & crafty person. Mom to four. I love sharing recipes & ideas!