Make certain you have put the Snickers in the freezer at least 6 hours before you fry them. I like to freeze them a couple of days.
This makes a lot of batter. You can either use a bag of mini candy bars, about 6 regular size candy bars and Oreos OR cover batter refrigerate and use again with 2 days.
Gather ingredients. *not all ingredients pictured.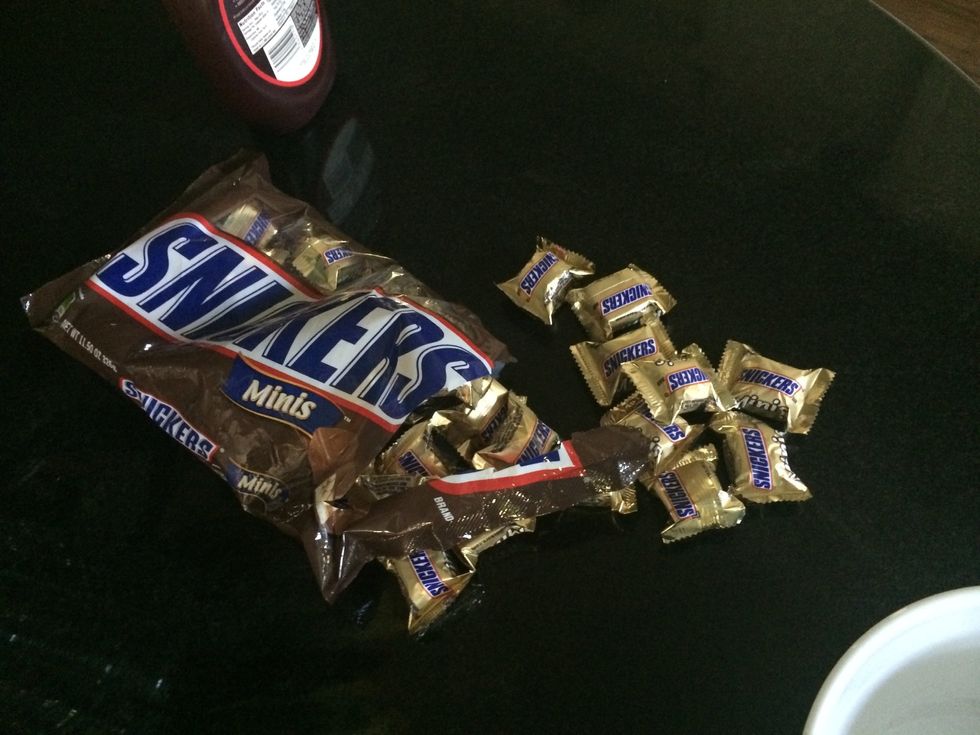 Unwrap snickers. Set aside in a bowl. If you want to use toothpicks, unwrap snickers and stick them in BEFORE freezing! Trust me!
Like so.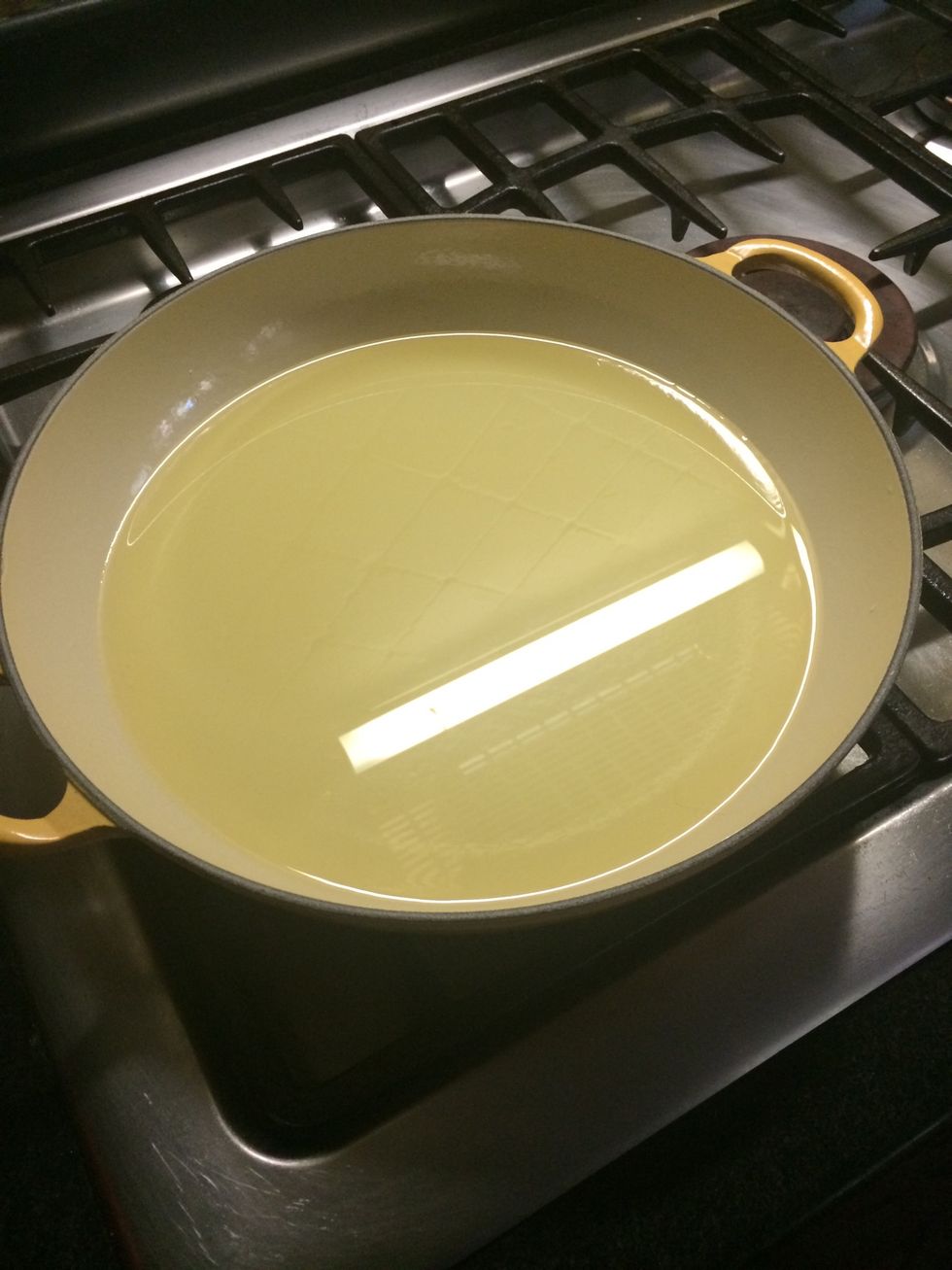 Pour vegetable oil in a pan and heat on medium high heat until 375 degrees Fahrenheit.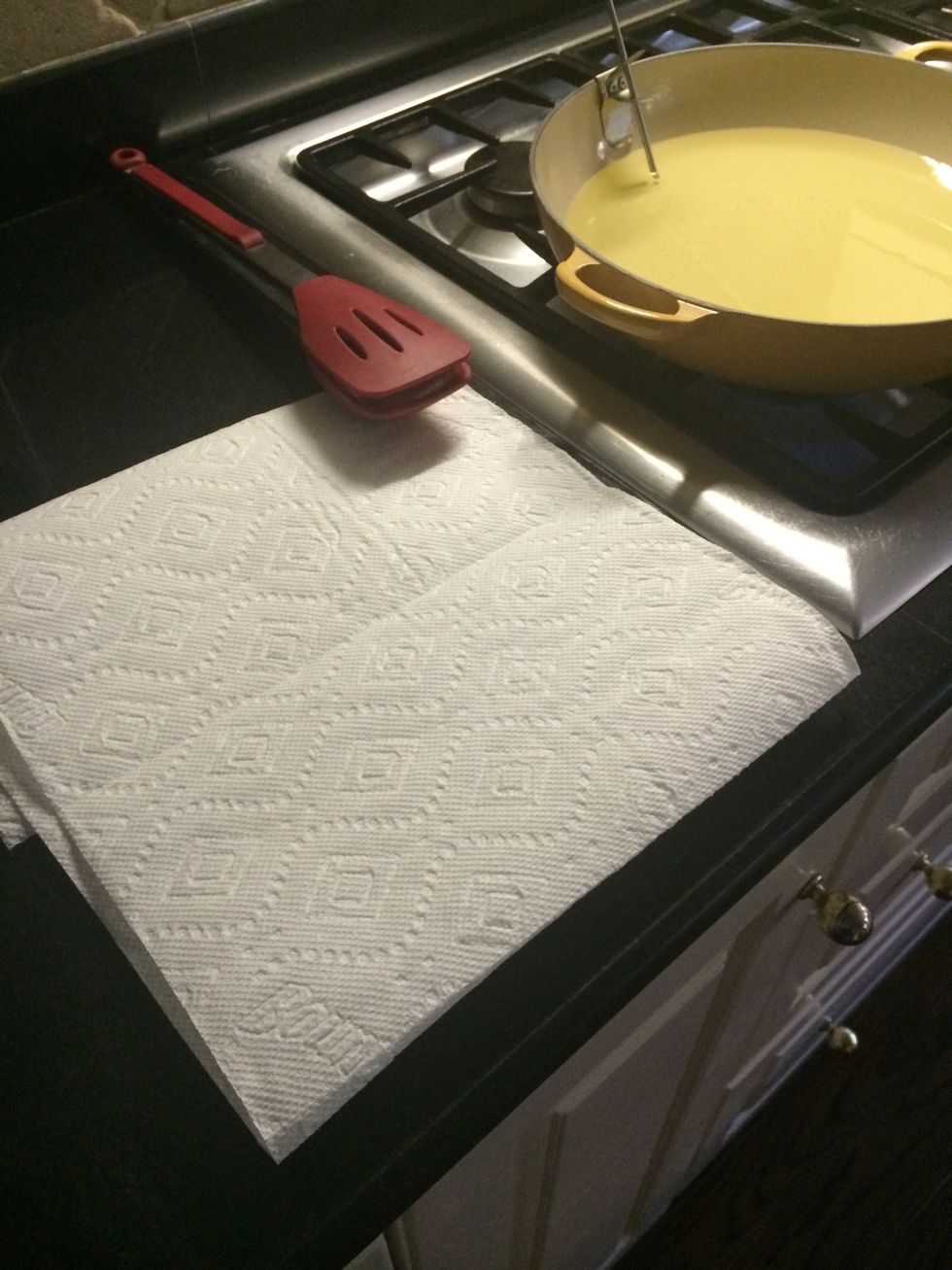 Take about 6 paper towels (you can also place the paper towels on a plate) and put it beside the pan (Not too close, don't want to catch fire!) close enough to drop our snickers on when they come out!
Let's make our batter! Combine egg, milk and tablespoon Canola oil and whisk well. Set aside.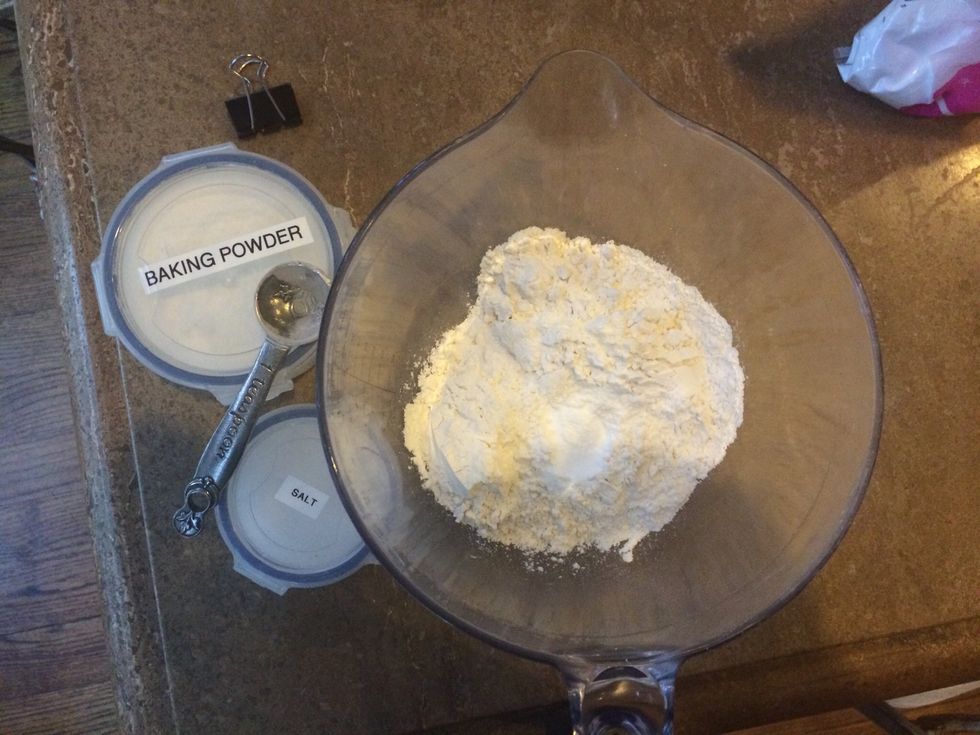 Combine dry ingredients, flour, salt, baking powder.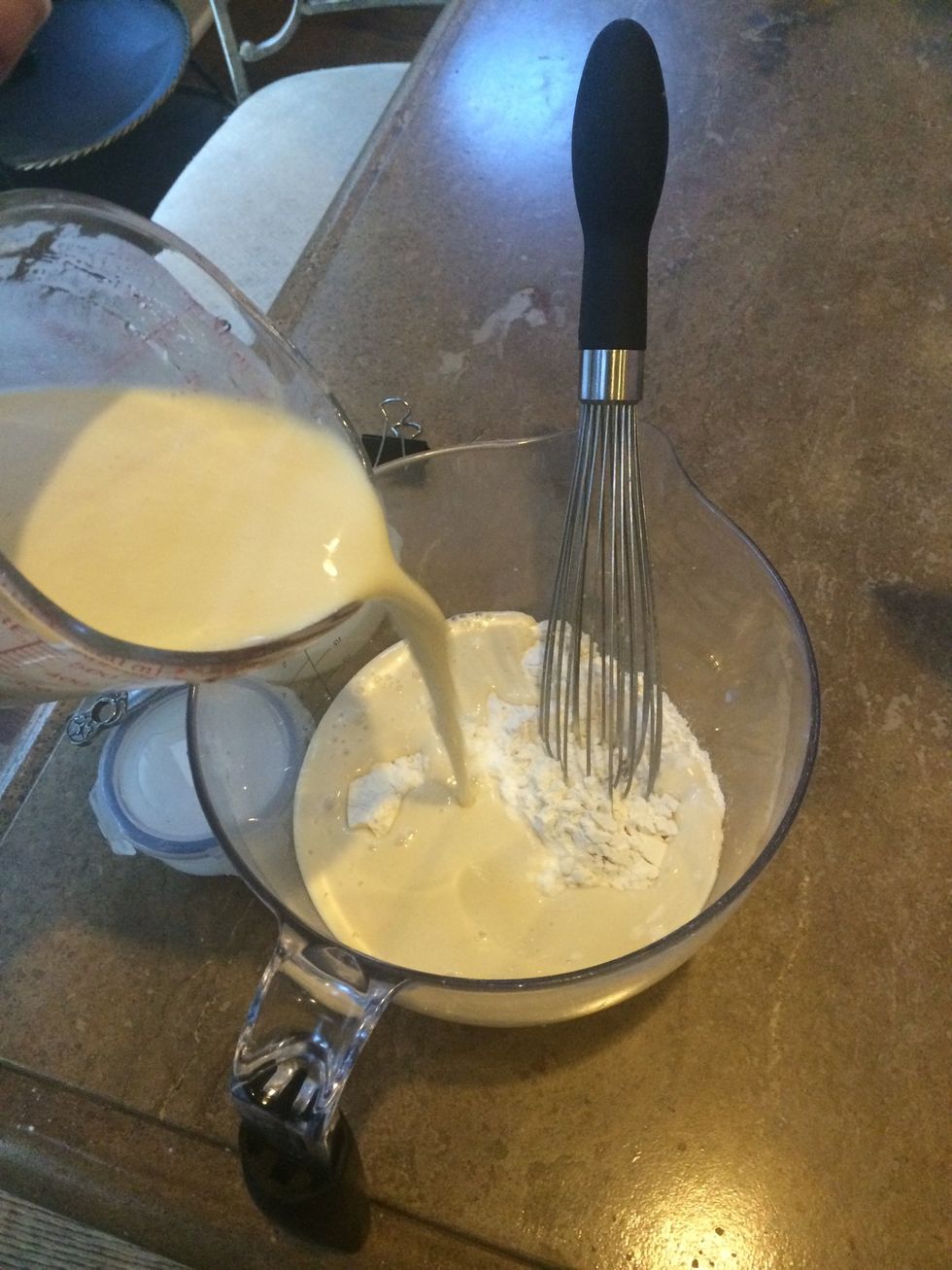 Pour the wet ingredients into the dry ingredients and mix well. Add vanilla and blend in. Cover and refrigerate for a few minutes while the oil finishes heating.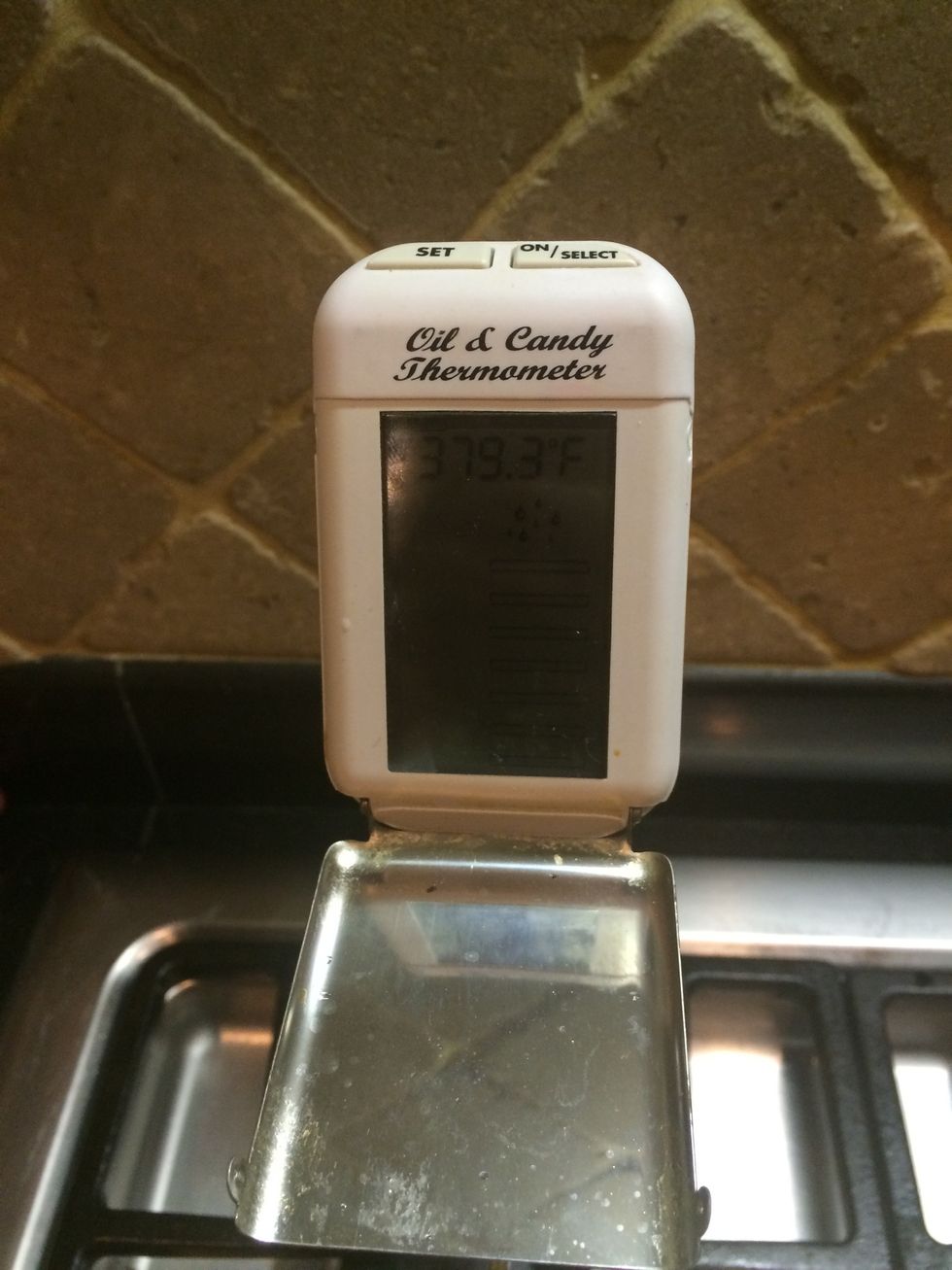 Our oil is ready! A few degrees over..oops 😁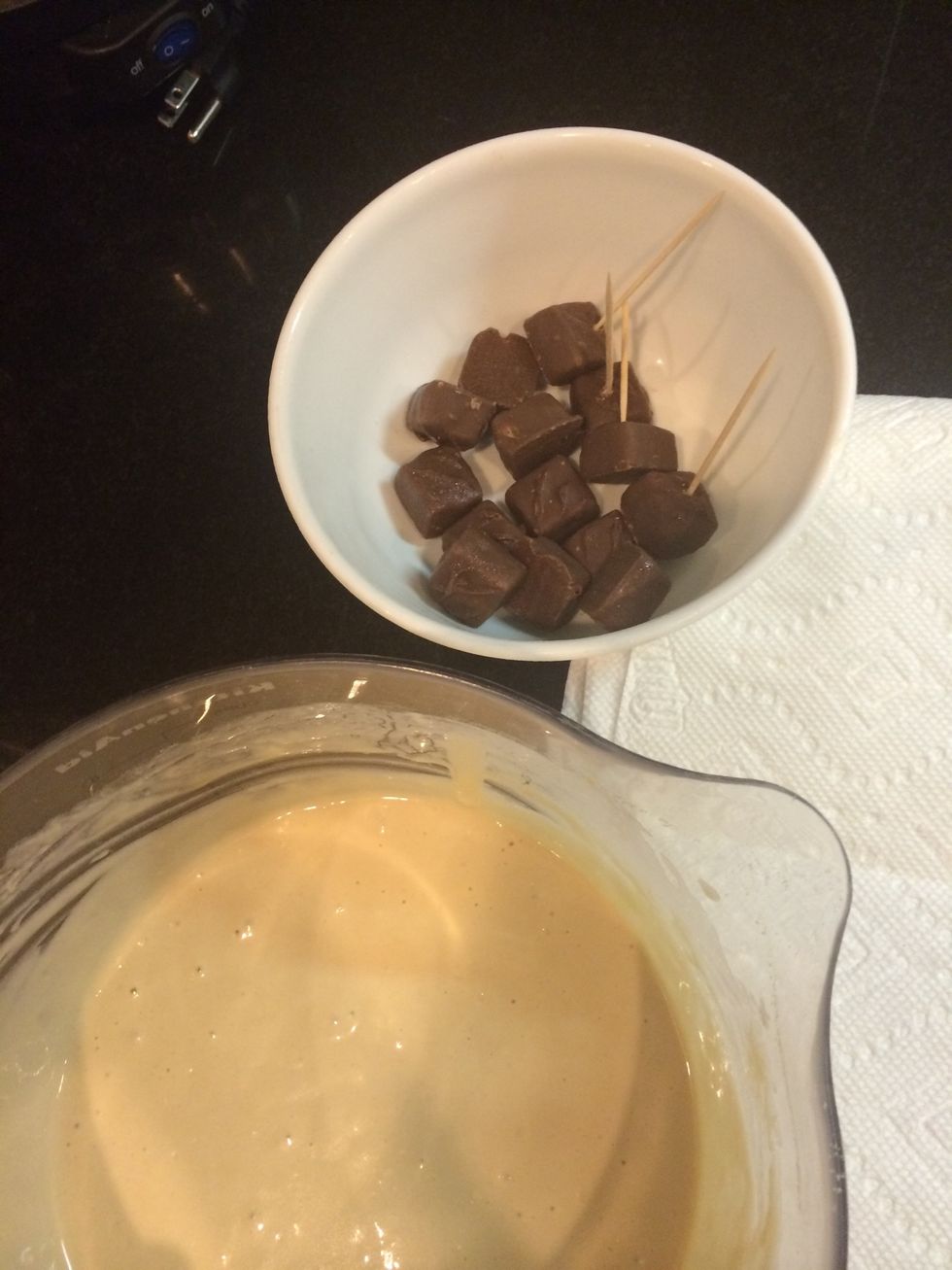 Time to dip!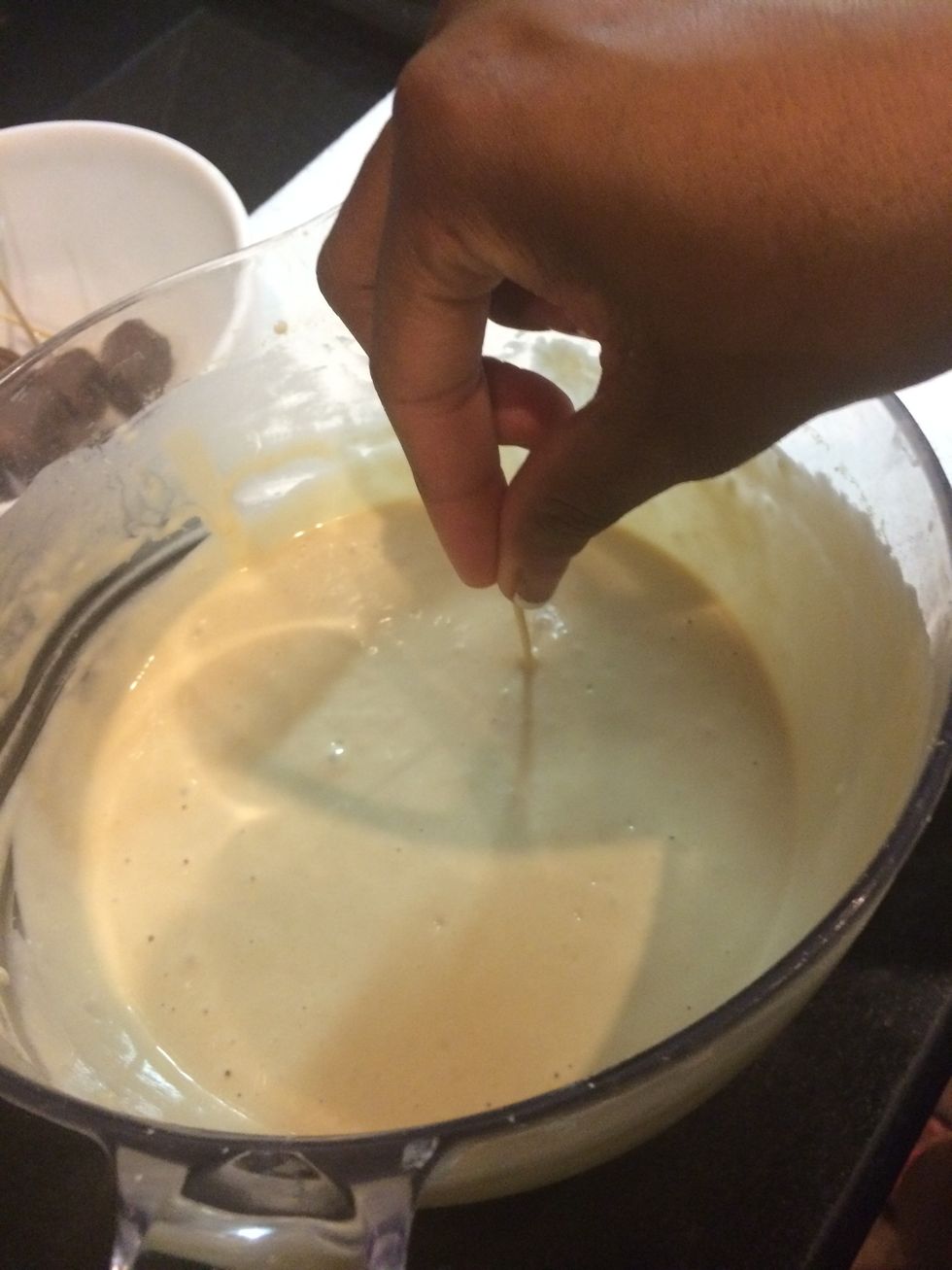 Dip each bar into batter and make sure fully coated.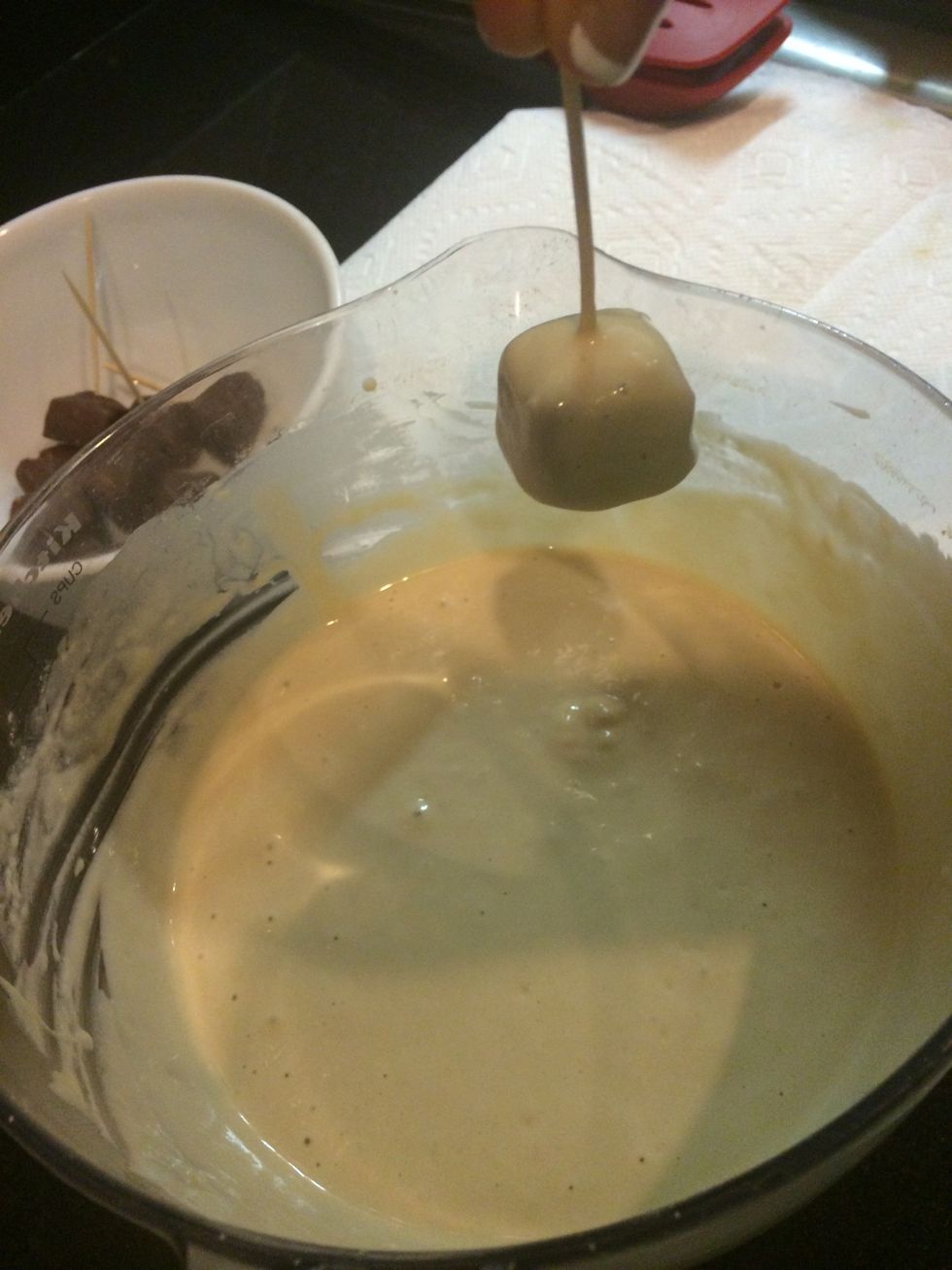 Like so. If not using toothpick or skewers you can use your hand. If you don't want to be messy you can use tongs.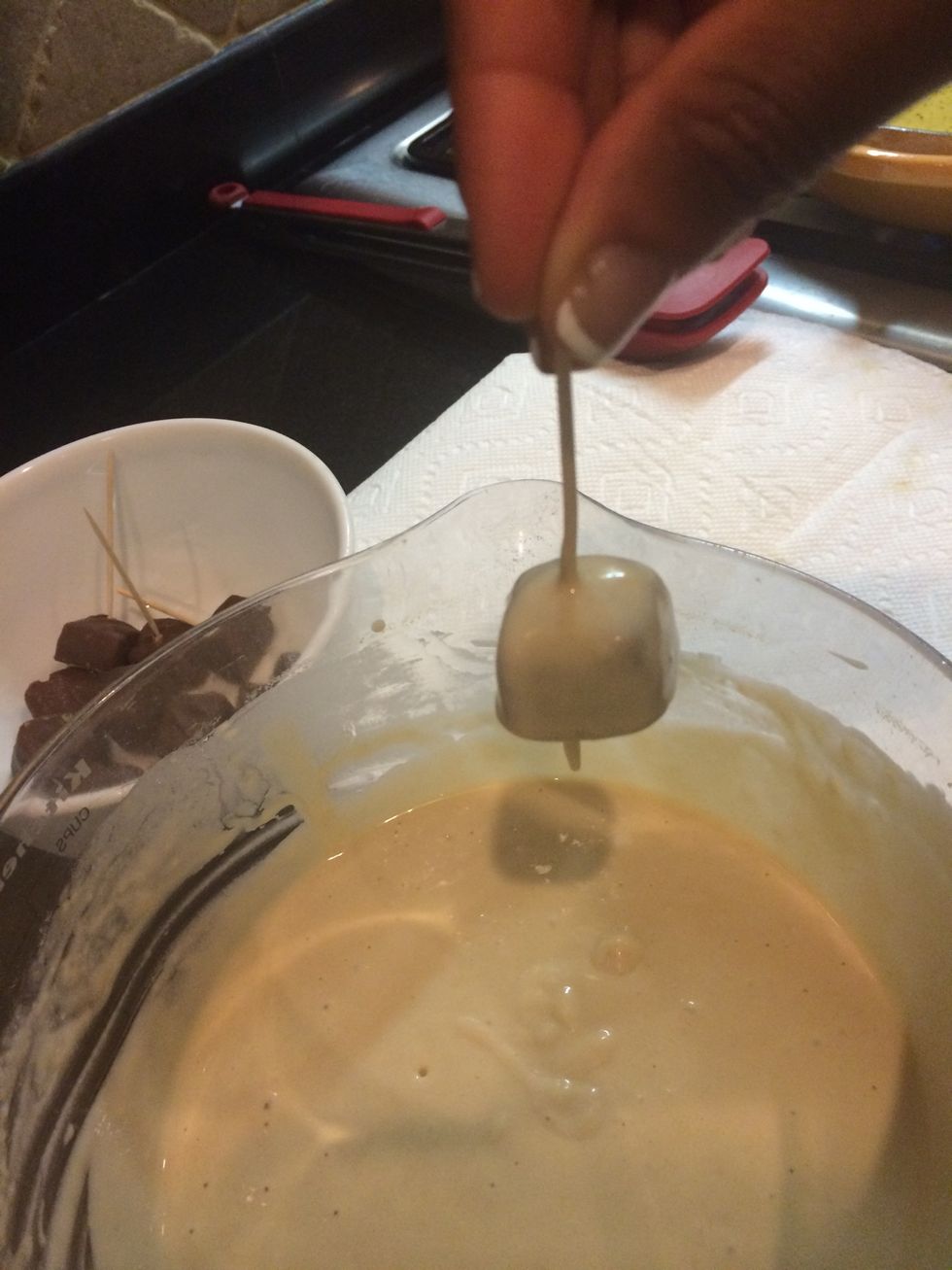 Work quickly these little puppies fry fast!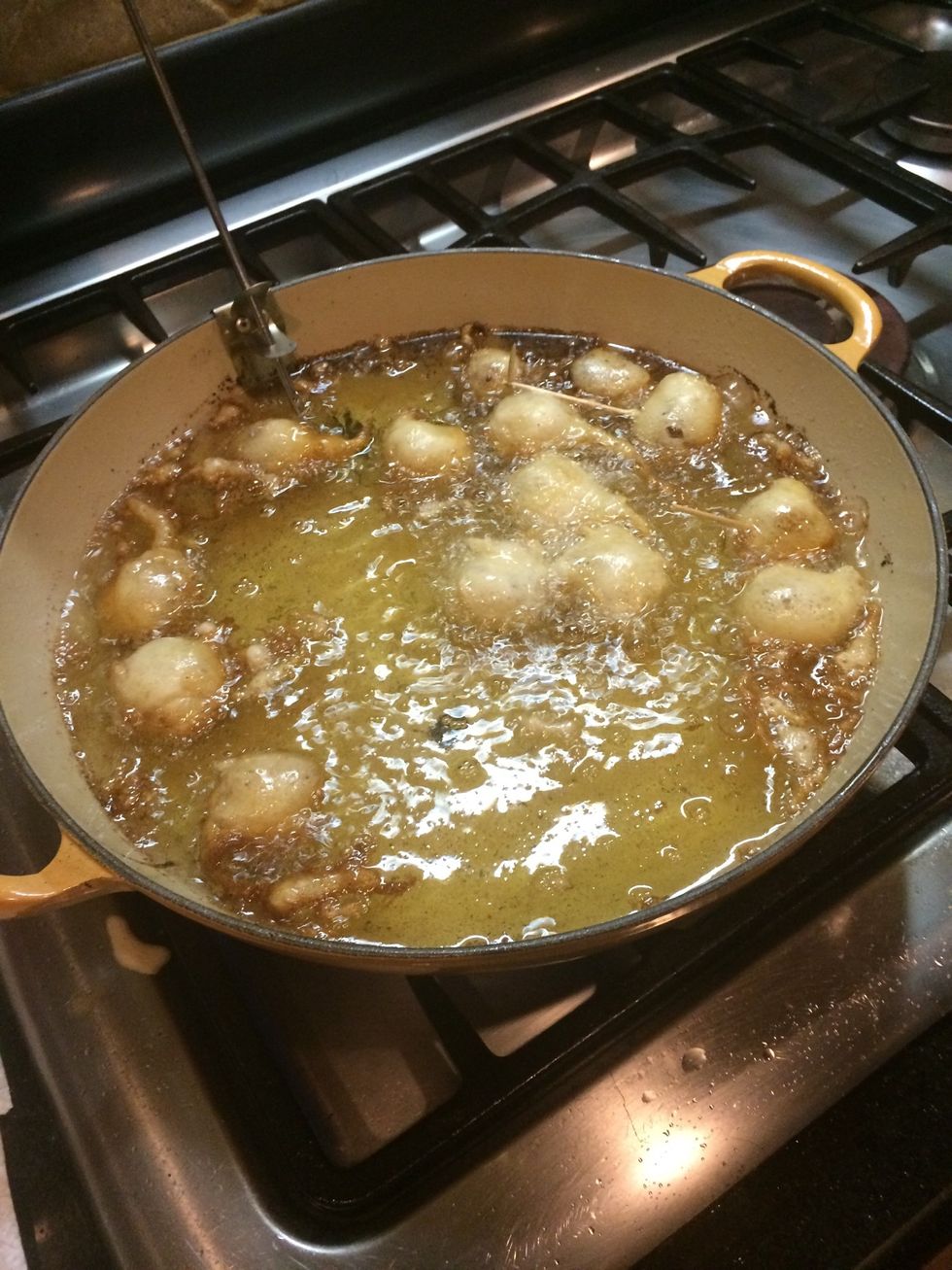 Drop those babies in! Only cook until golden brown, which is no longer than 2-3 minutes.
Dust some confectioners sugar on top or drizzle chocolate or caramel syrup. Be creative! Serve warm. MAKE. EAT. REPEAT.
1.0c Milk
4.0c Vegetable Oil
1.0Tbsp Canola Oil
1.0c All Purpose Flour
1.0tsp Baking powder
1/4c Confectioner's Sugar
1.0 Egg
1.0pch Salt
1.0tsp Vanilla extract
1.0Tbsp BagFrozen mini Snickers (or your candy bar choice)