Measure all ingredients.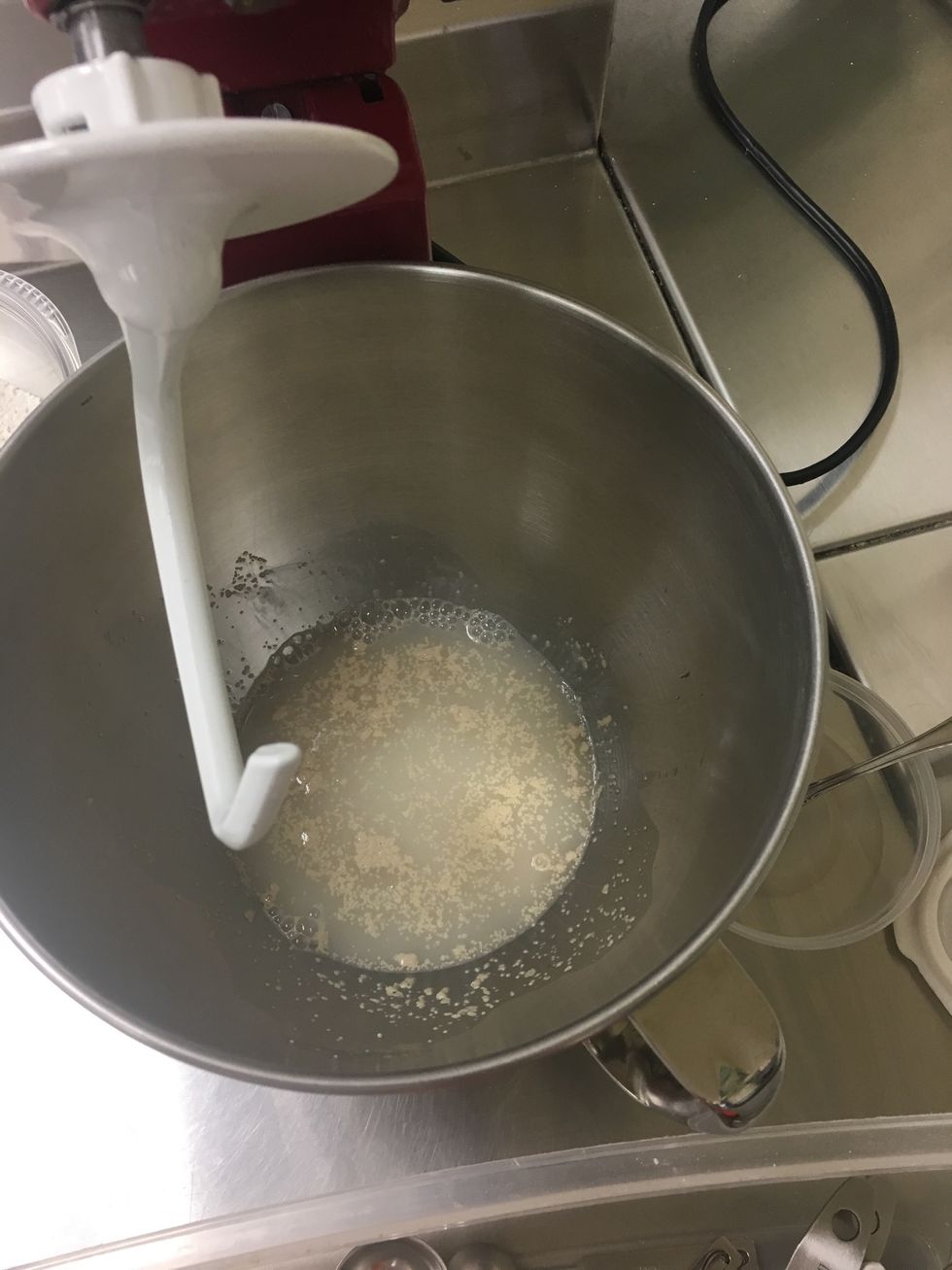 Combine yeast, sugar and warm water. Let sit for 5 minutes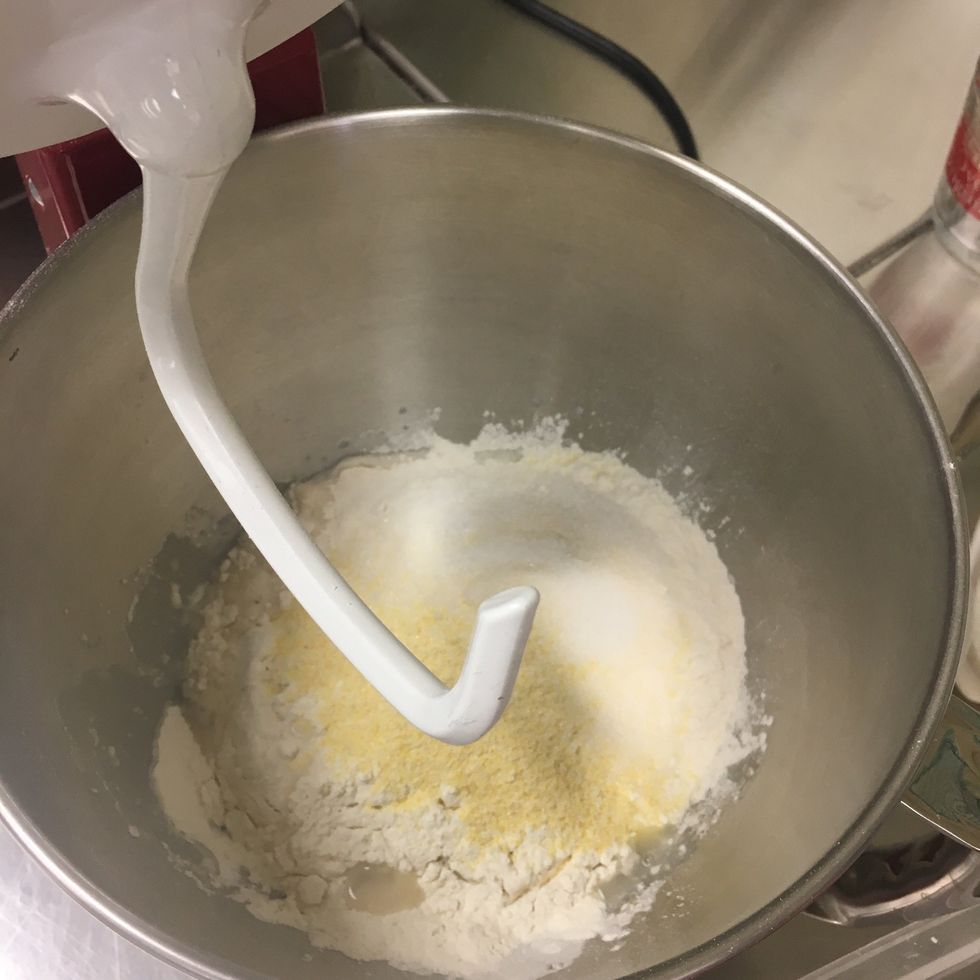 Add flour, cornmeal, and salt. Mix for 2 minutes.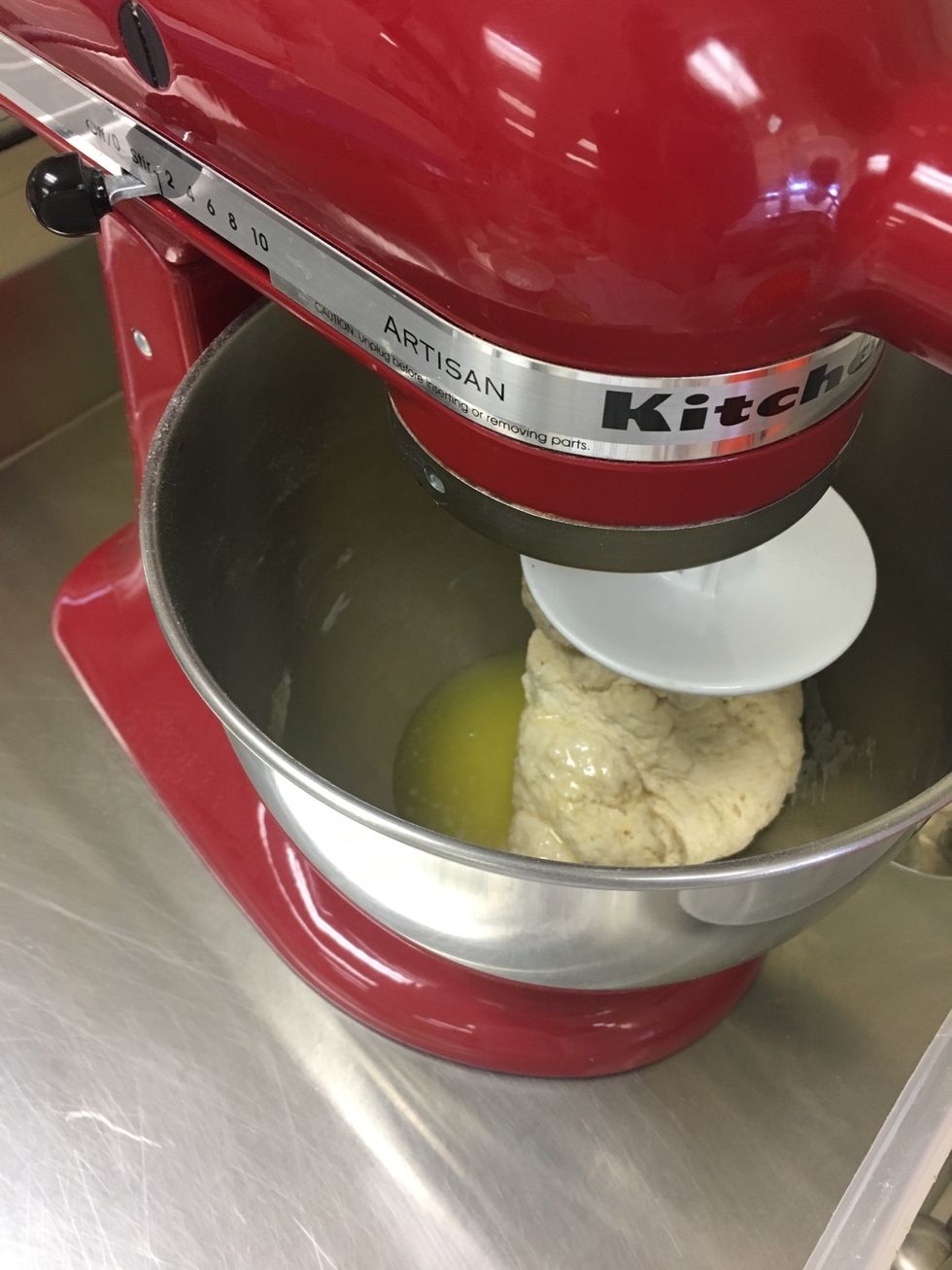 Add melted butter. Mix for 2 minutes.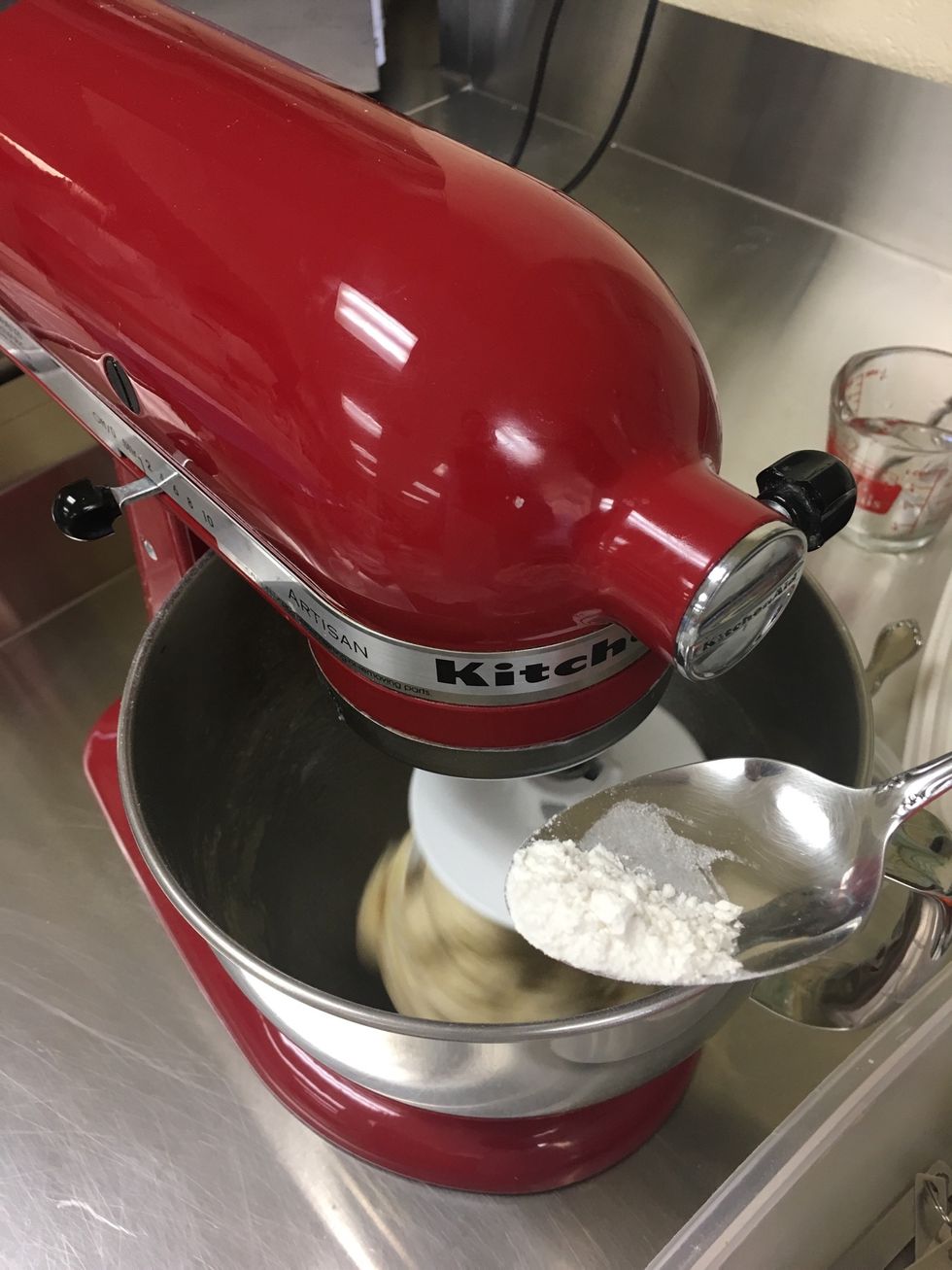 Add one tablespoon of flour at a time until the dough forms a slightly sticky yet firm ball.
Transfer dough to mix and measure bowl and place in the refrigerator over night.
Hand crush the tomatoes; leave in chunks.
Slice garlic
Add garlic to the pan with the red pepper flakes. Saute for one minute, or until golden brown.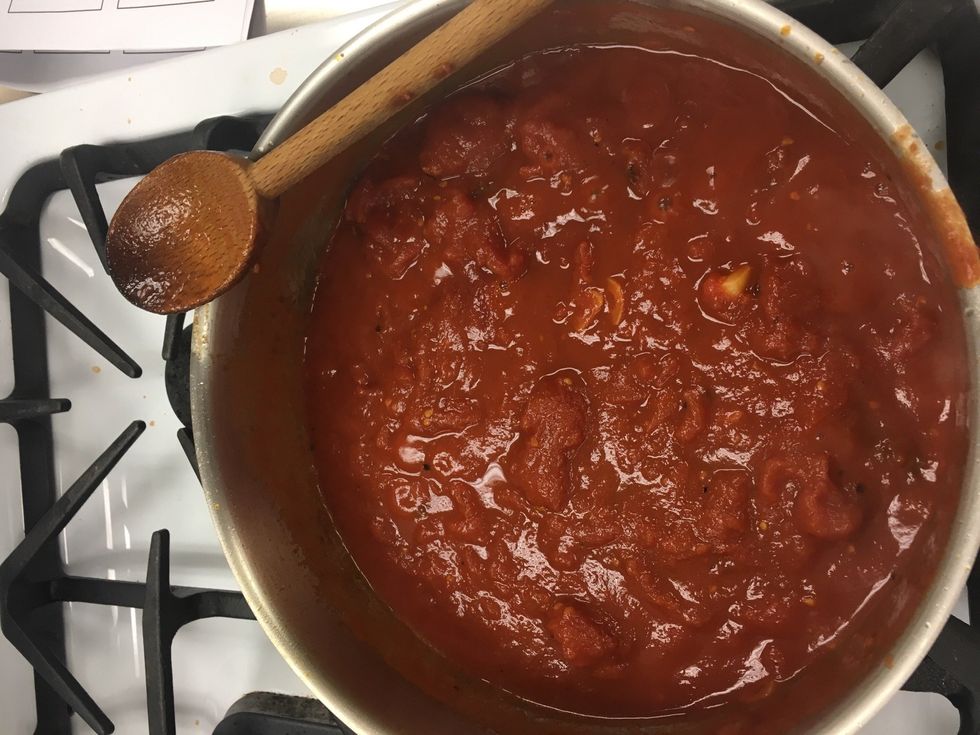 Add the crushed tomatoes to the pan.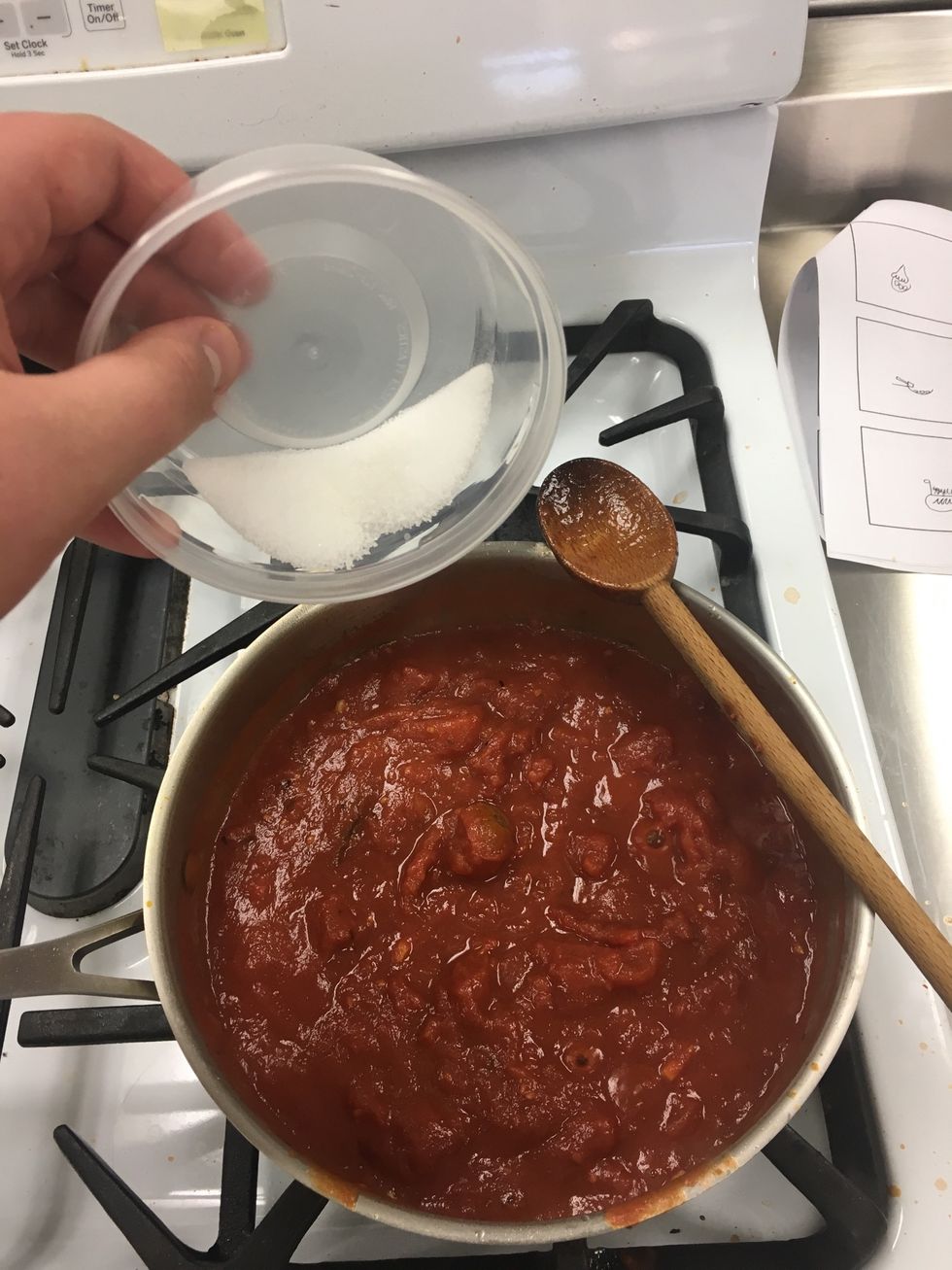 Add salt and sugar. Simmer for 3 minutes.
Add all dried seasonings, and simmer for 5 minutes.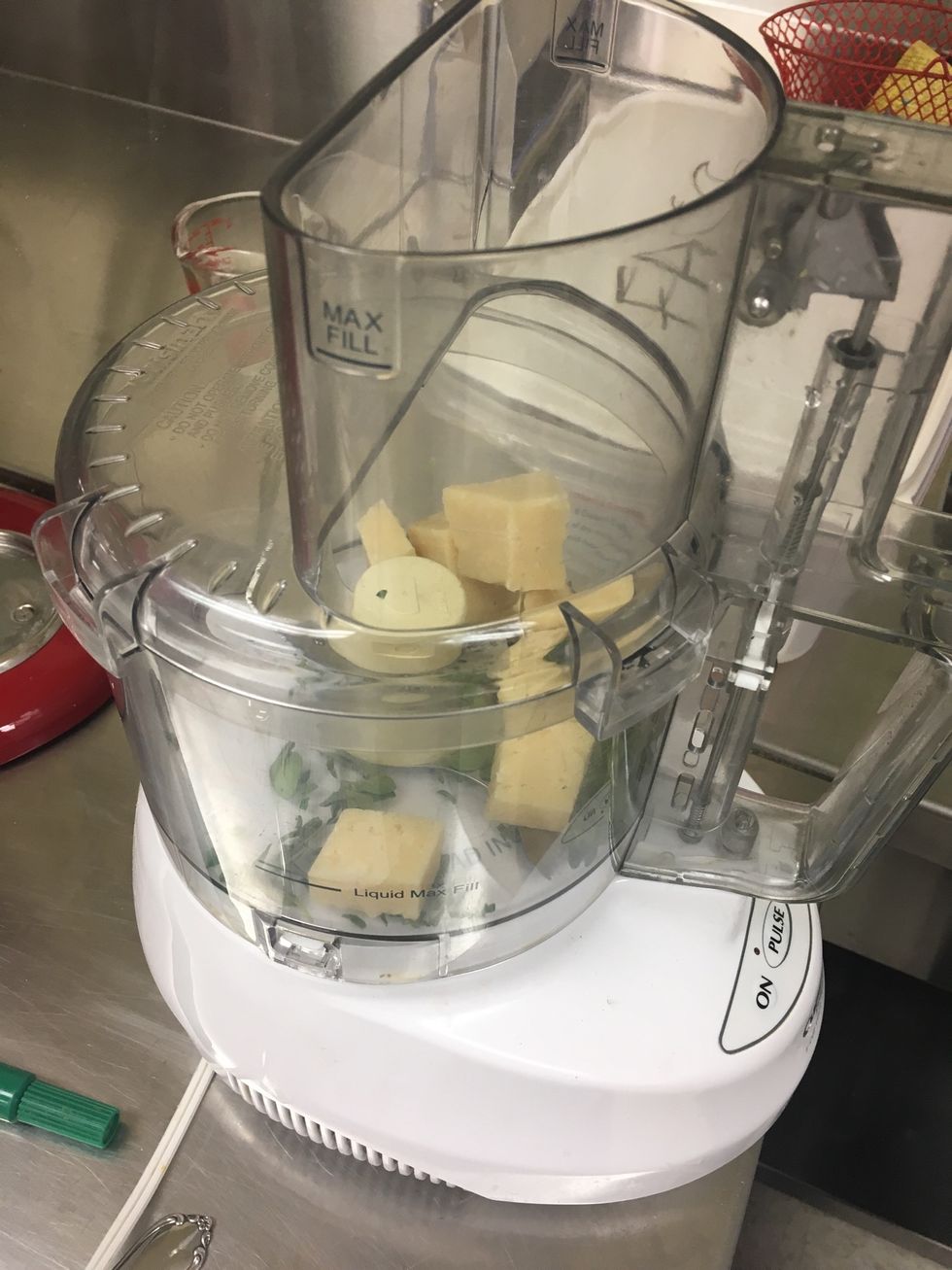 Place the cubed Parmesan and oregano leaves in the food processor. Pulse until it has small crumble consistency.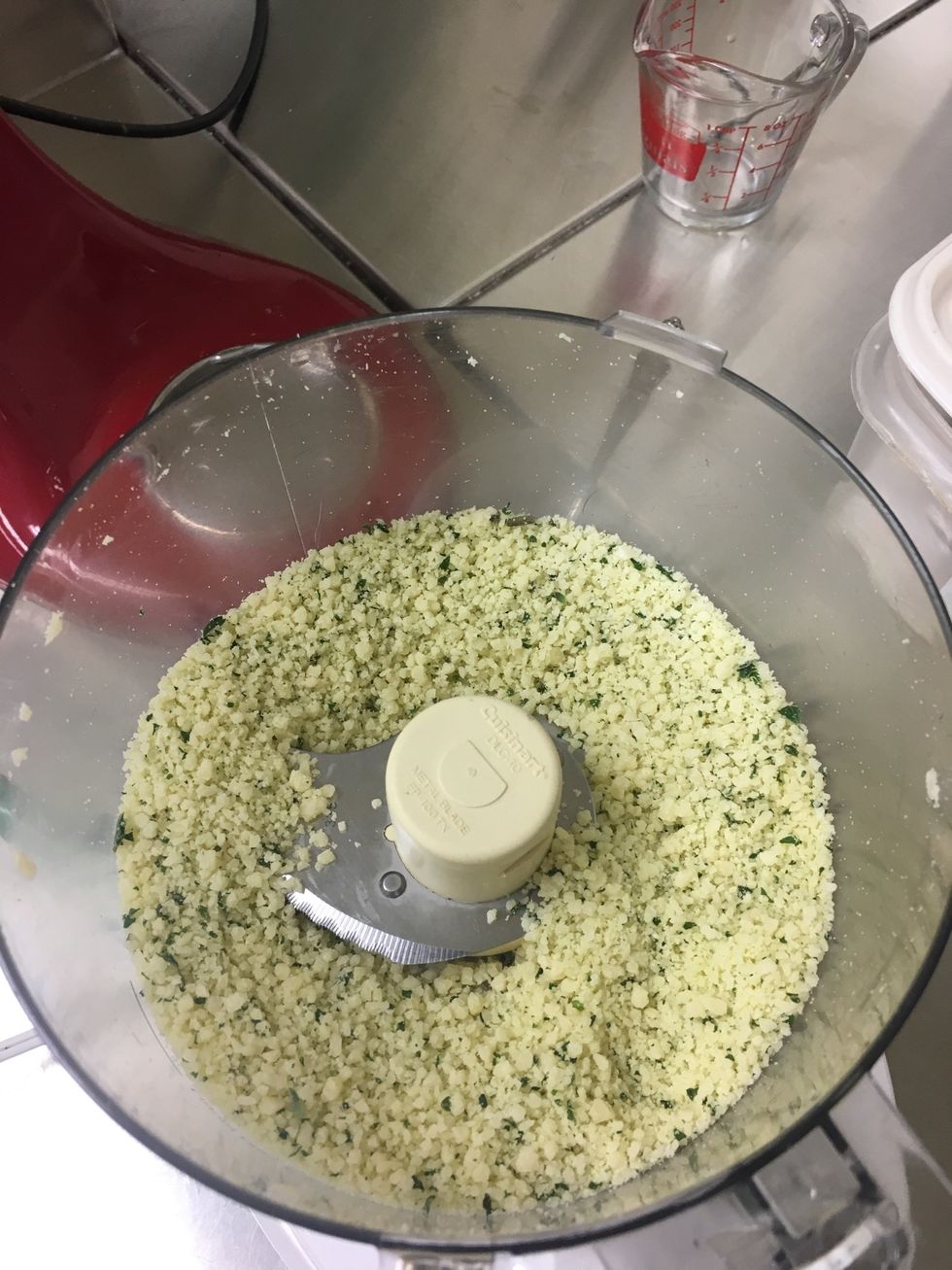 Crumbled Parmesan.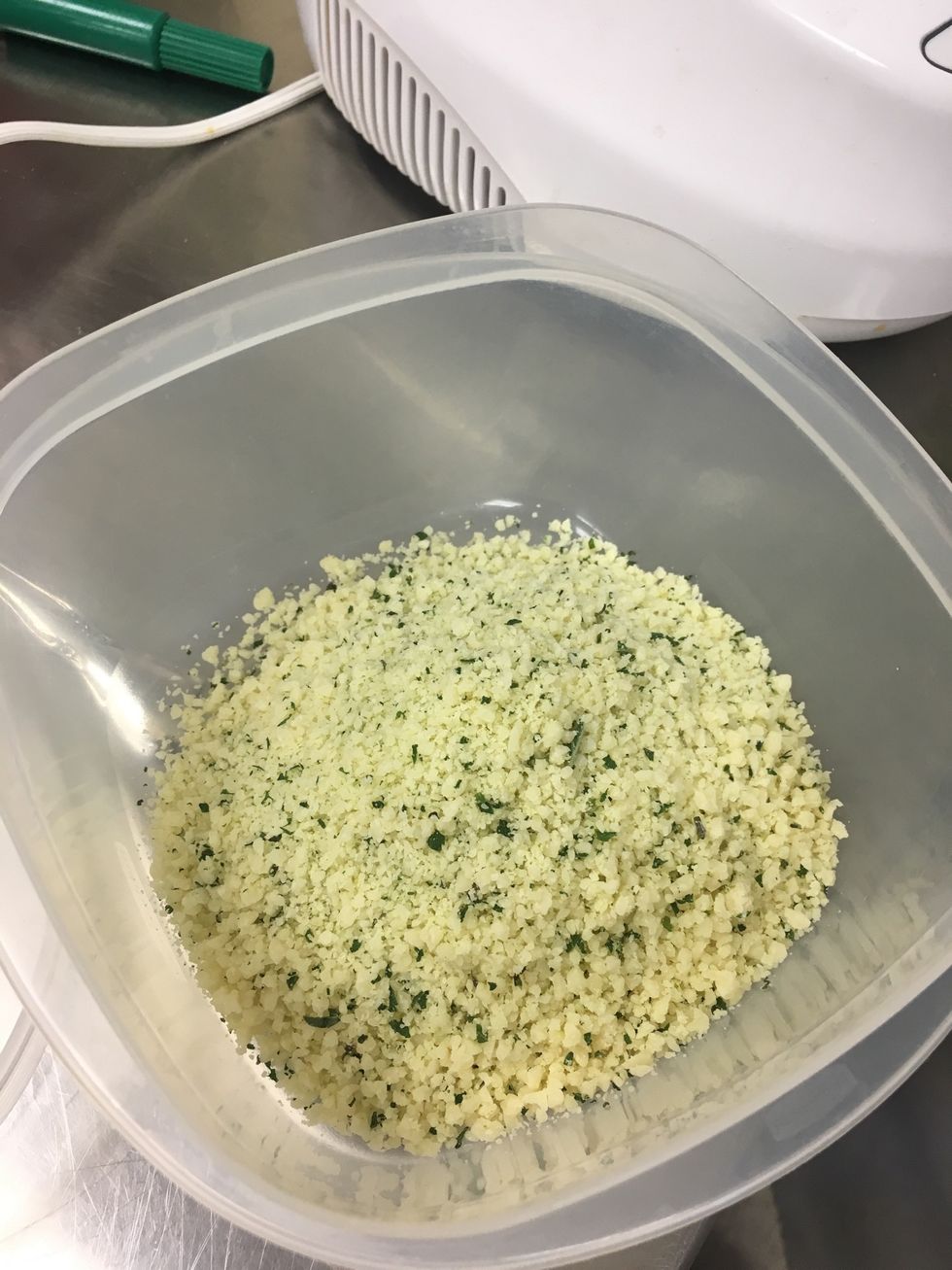 Place in a Tupperware container and refrigerate overnight.
Place tomato sauce in Tupperware container and place in refrigerator overnight.
Day 2: Butter the pan and preheat oven to 425' F
Using a rolling pin, roll out dough until desired shape, but 2 inches bigger than the pan being used.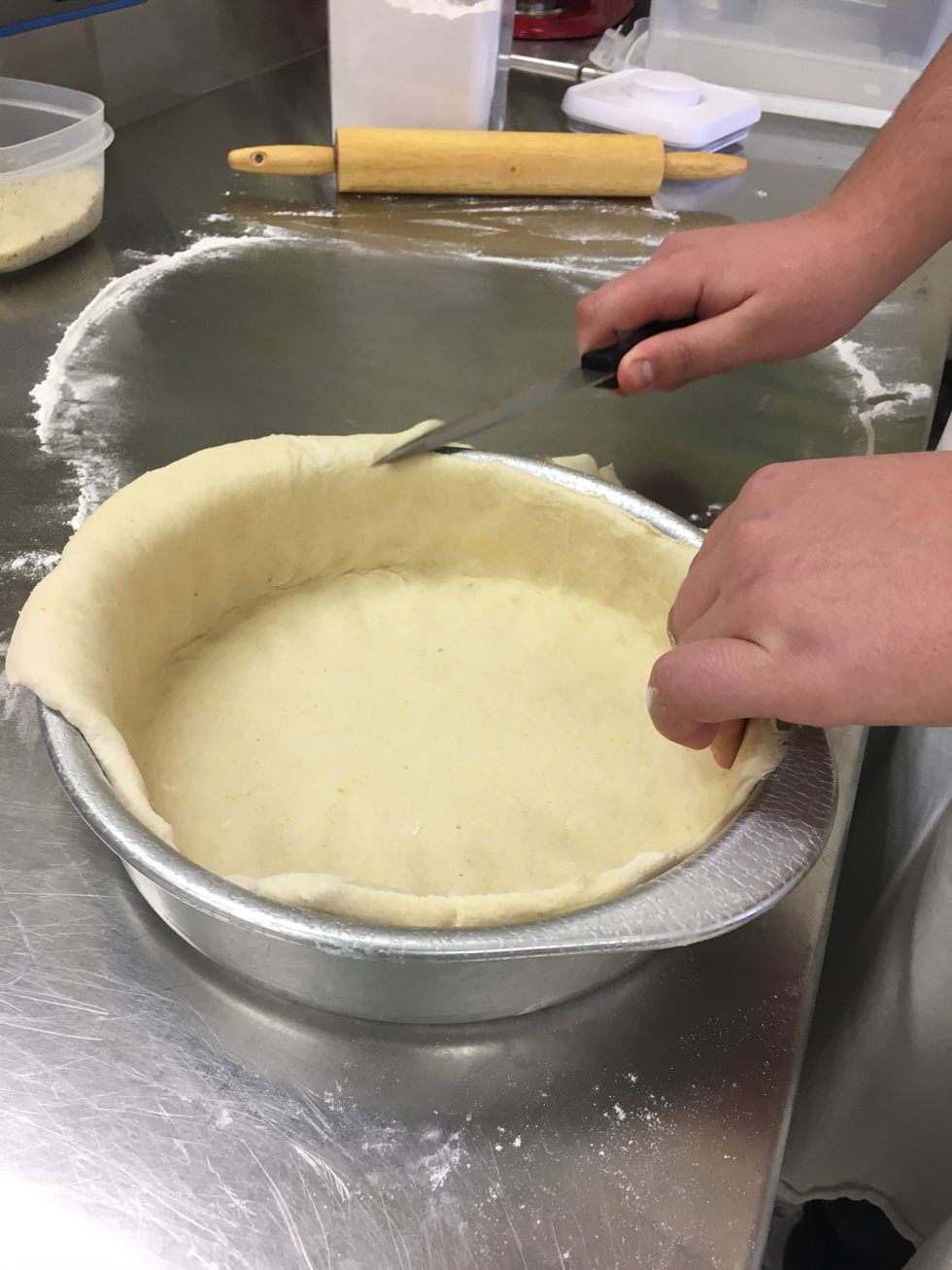 Cut off the excess dough with a paring knife.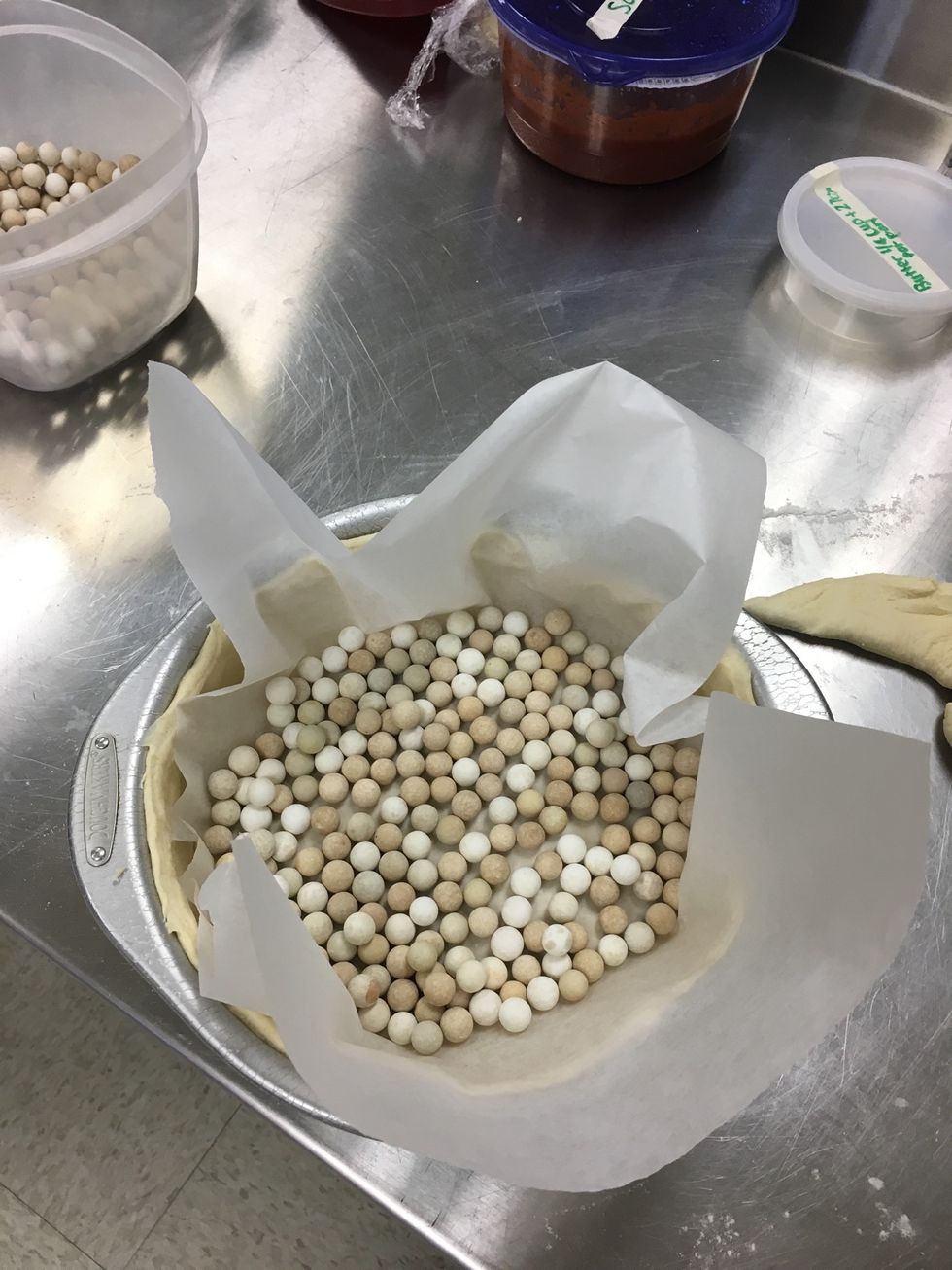 Put parchment paper on the dough, and then place pie weights on it or dried rice.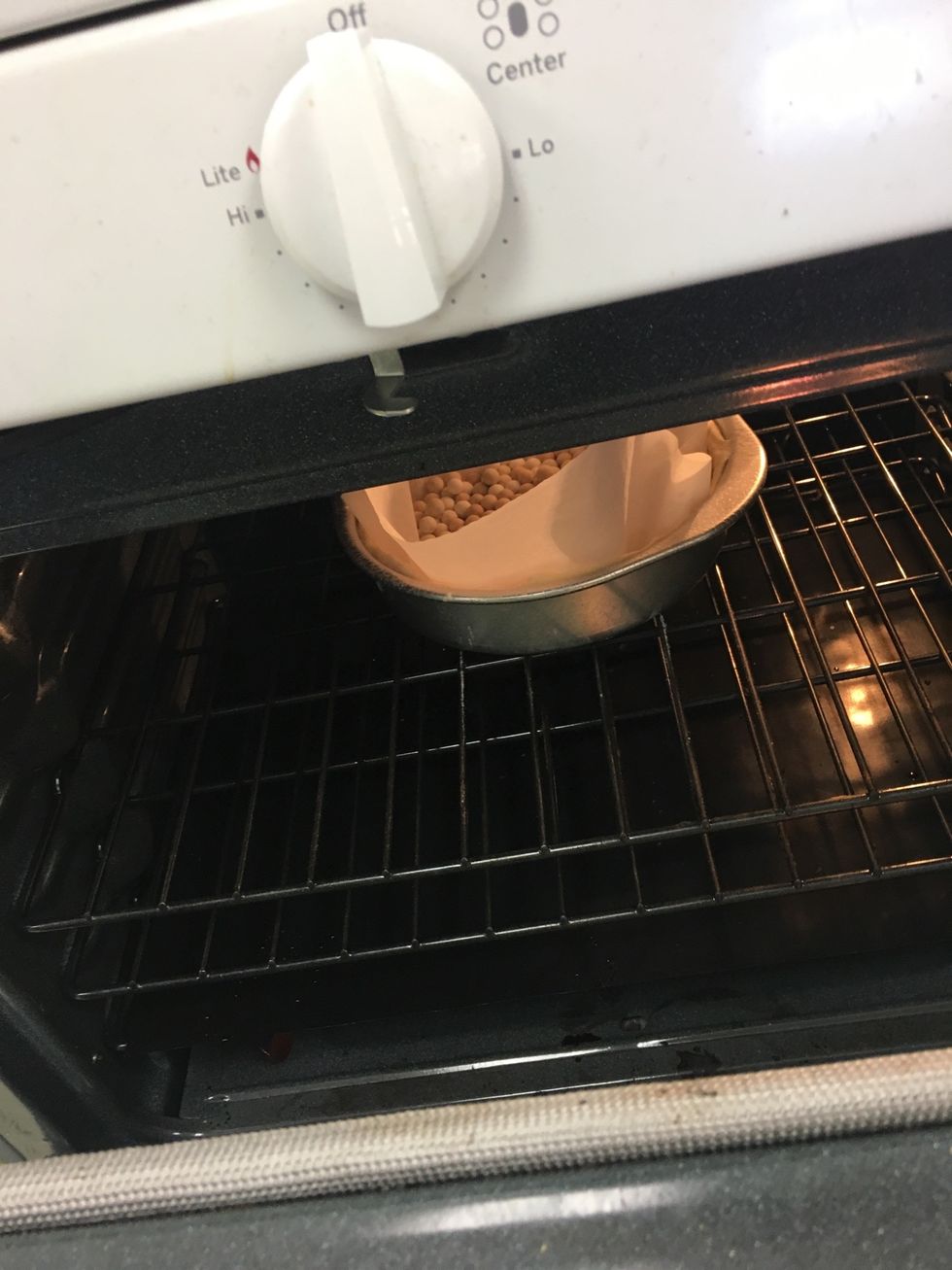 Par bake for 10 minutes on 425, then let cool.
It should look like this after par baking.
Place sliced cheese on the bottom before the sauce.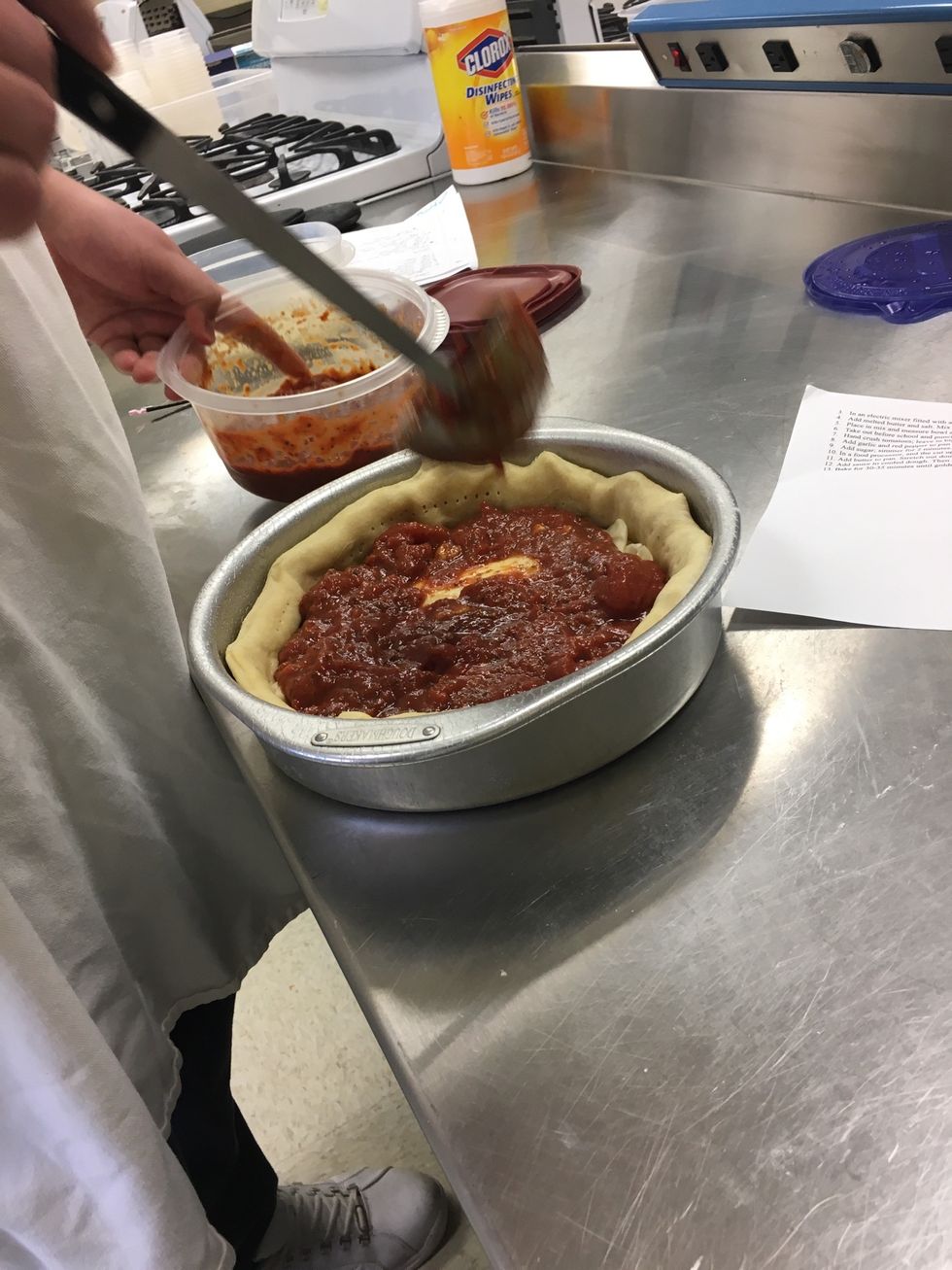 Spread sauce on top of the cheese.
Sprinkle generously with the Parmesan mixture.
You may now wrap and refrigerate over night or proceed to bake.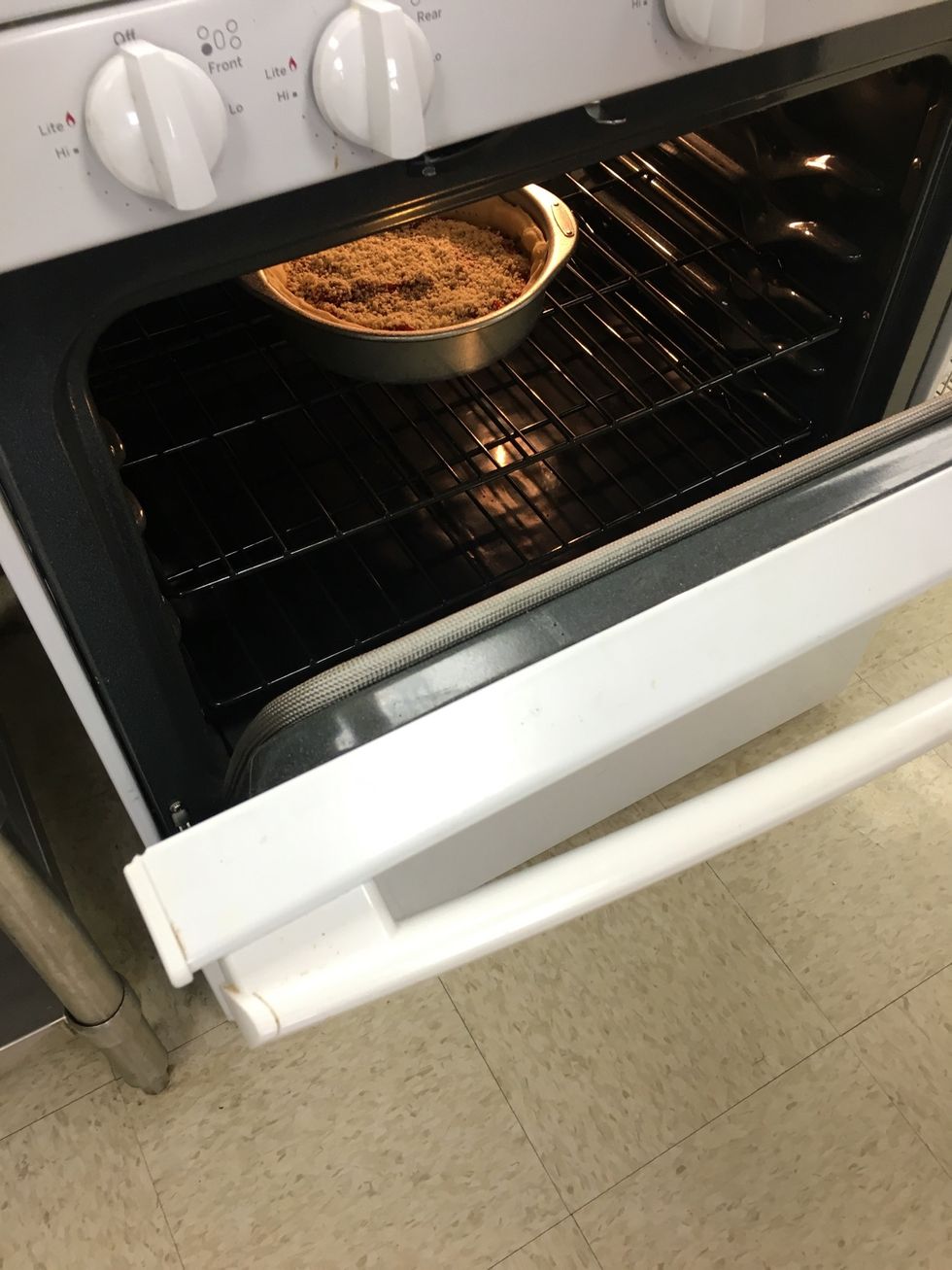 Bake for 25-30 minutes in a 425 degree oven.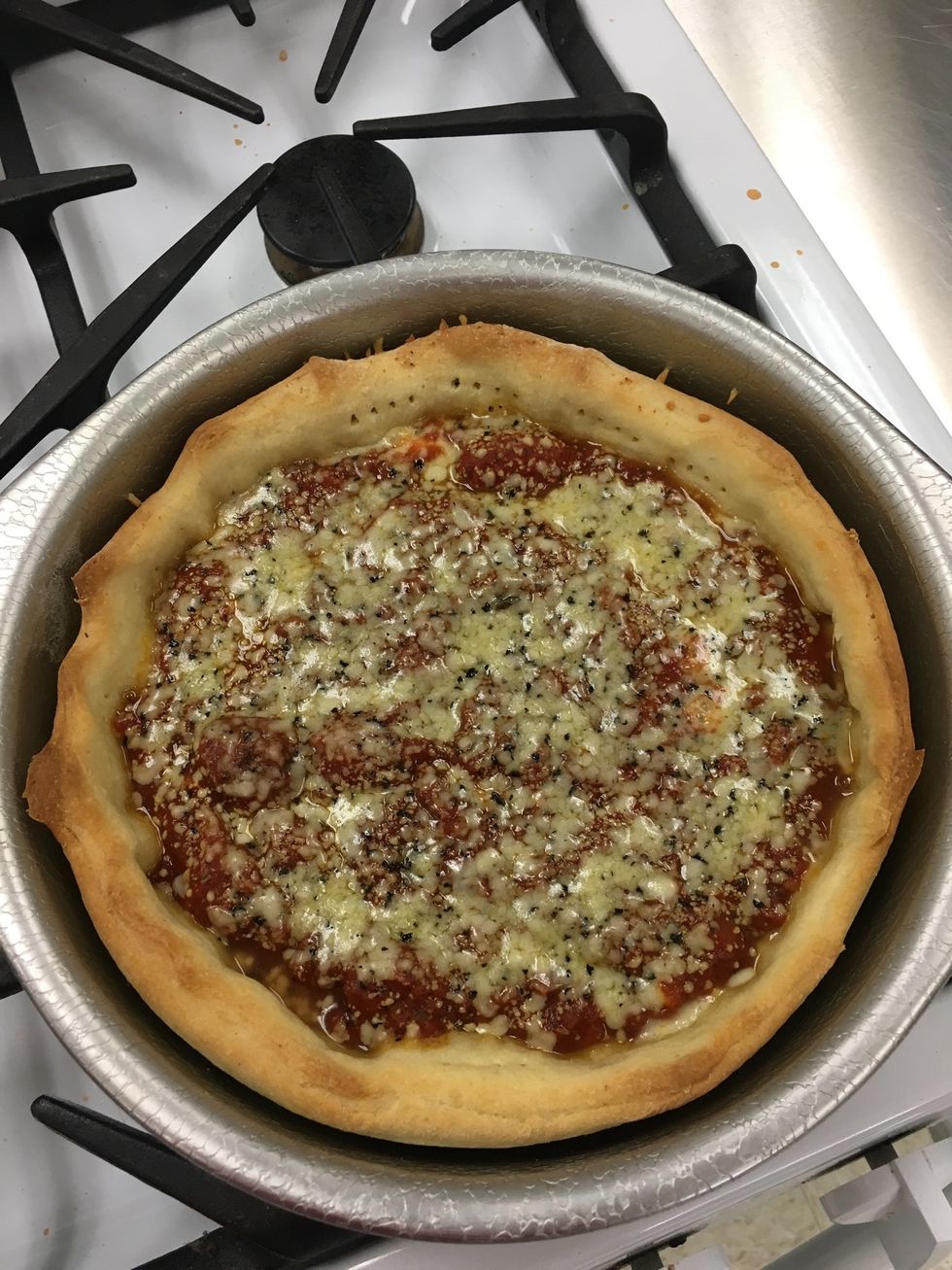 Finished product.
Plate and eat this like it's nobody's business.
298.0g Bread Flour
237.0g Water
60.0g Cornmeal
115.0g Butter
6.0g Yeast
10.0g Salt
4.0g Sugar
2.0g Oregano
1.0g Basil
28.0oz San Marzano Tomatoes
4.0g Sugar
10.0g Salt
1.0g Red Pepper
2.0part Garlic
13.5g Olive Oil
180.0g Parmesan
10.0 Slices Mozzarella
3.0g Fresh Oregano