How to make deedy's tasty healthy pear and walnut wrap
This wrap is easy to make but só tasty you only want more after finishing. The good part is; you can! Because it's healthy!
38
These are the ingredients we'll be working with.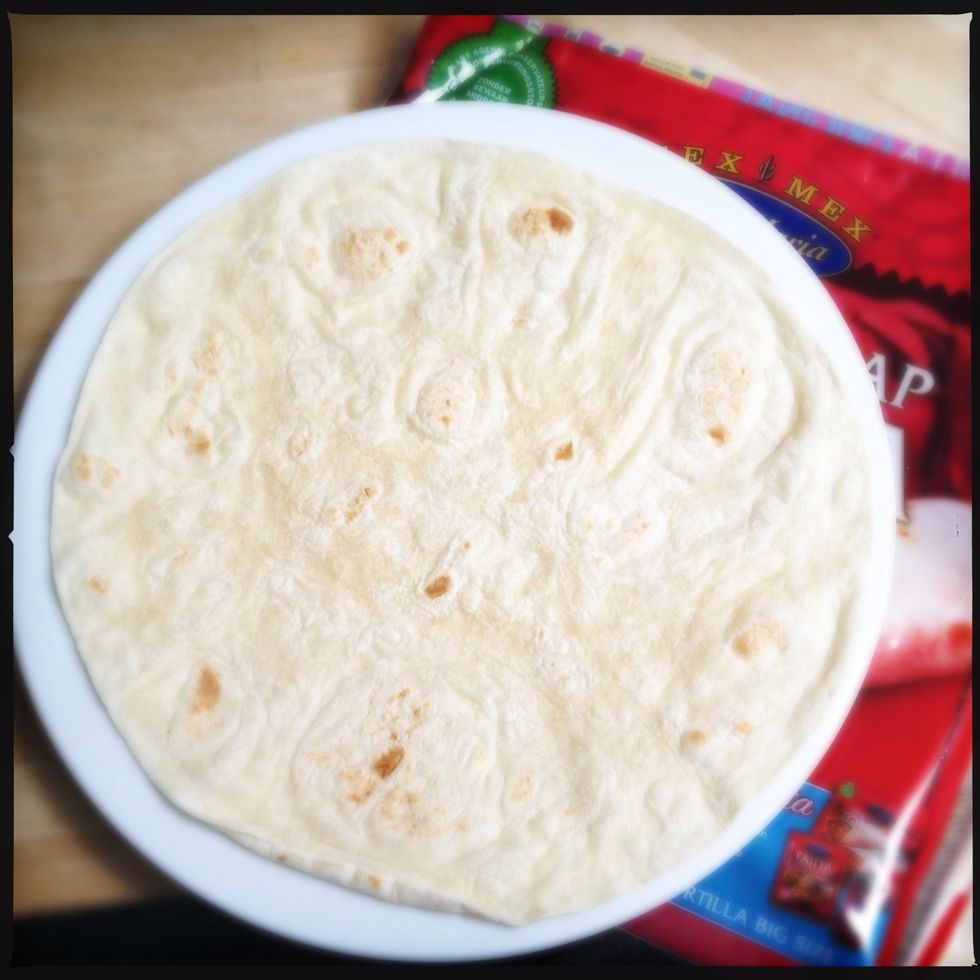 Take a Tortilla wrap and place it on a clean plate.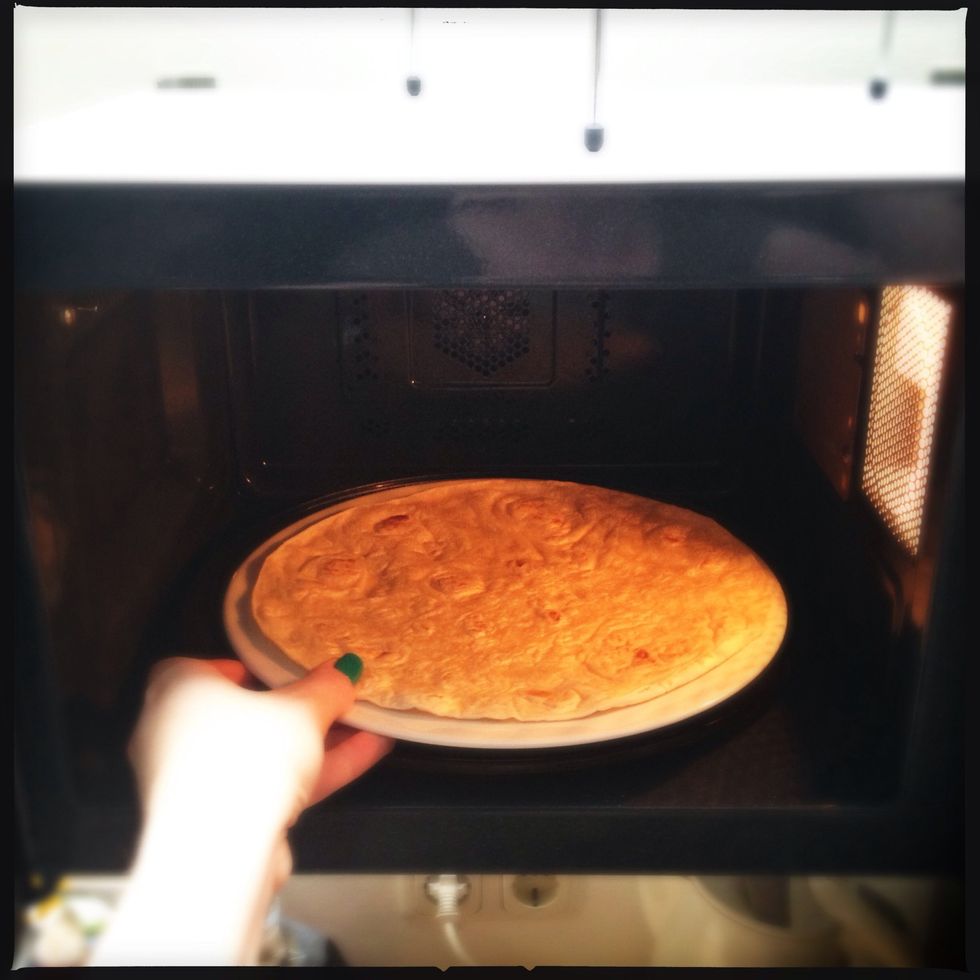 Heat it for maximum 10 seconds, on the highes Watt.
Sprinkle some Yoghurt Salad Dressing on the Tortilla wrap.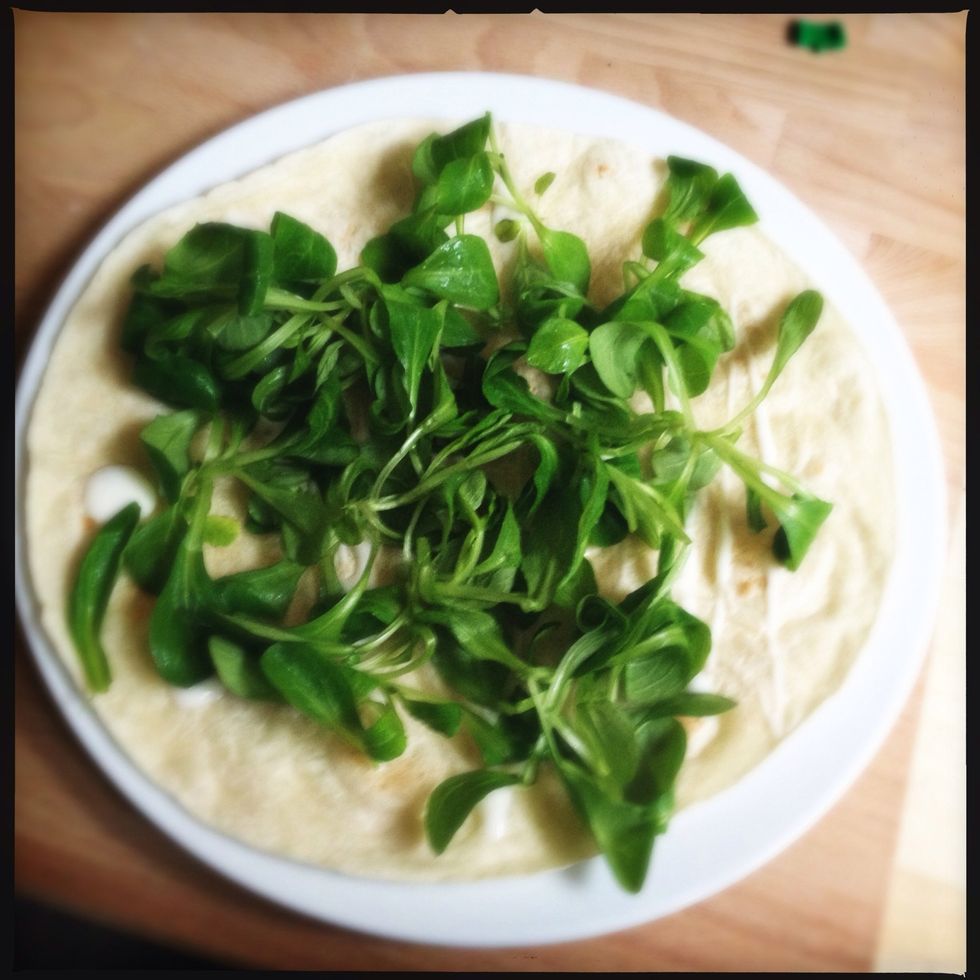 Place some lettuce on the Tortilla wrap.
Peal the pear and place little slices on the lettuce.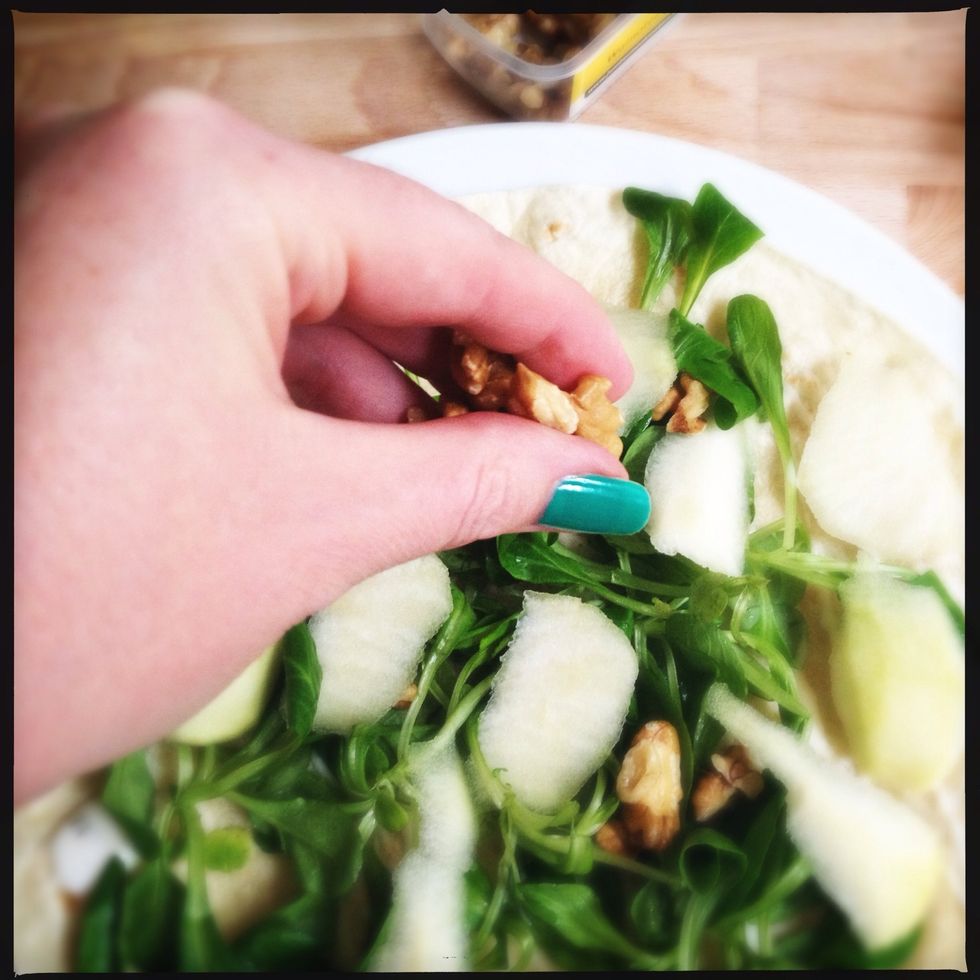 Top this off with a handfull of the wallnuts (you can crush them a bit before topping your wrap). OPTION; add small dices of Goat Cheese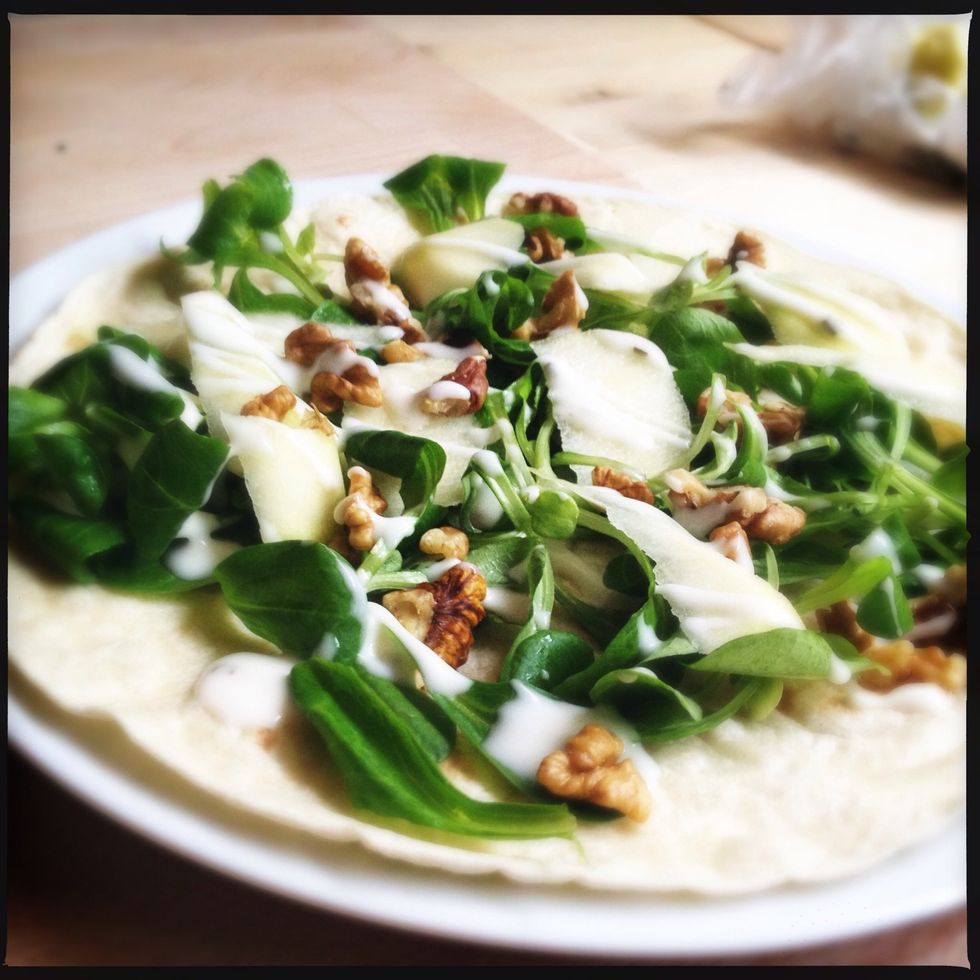 You can sprinkle a little Yoghurt Salad Dressing to finish it off and roll up your wrap. (it can be hard to keep it all inside, but try; it's worth it!)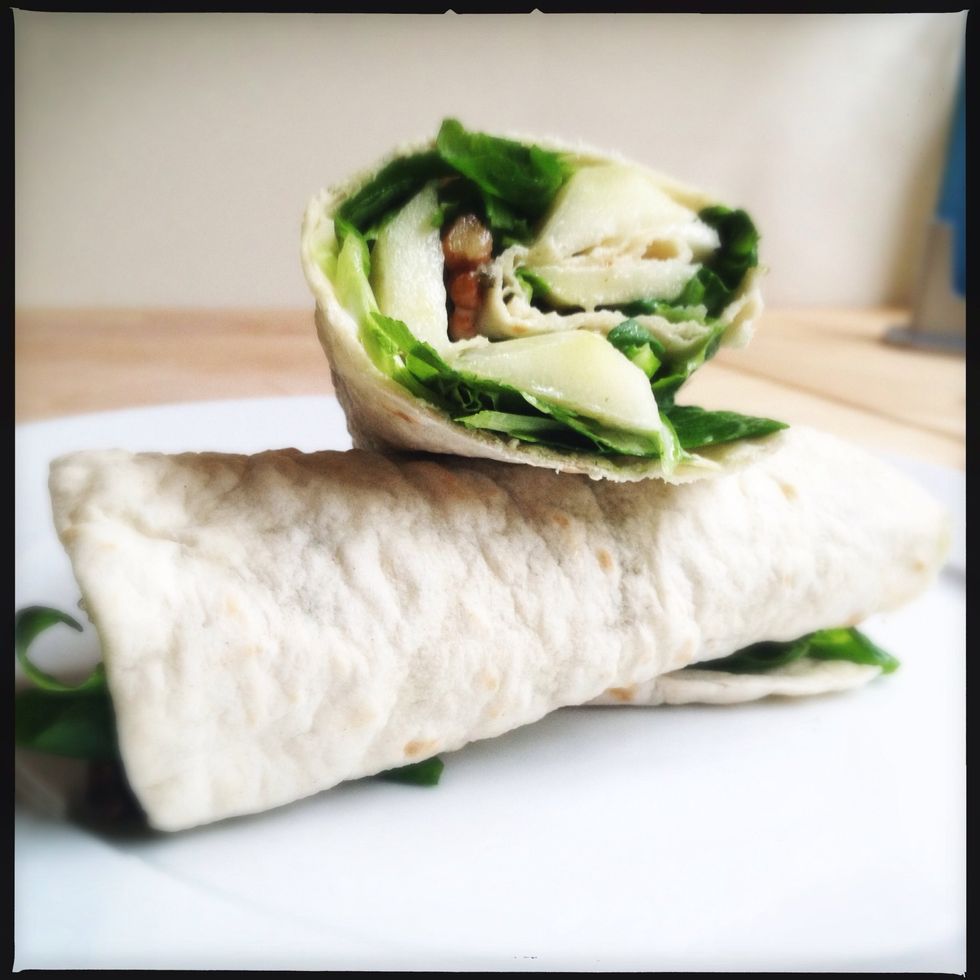 Cut it in half and you have a healthy, delicious lunch.
This is perfect for a summer lunch and kids love them! If you want a light dinner, make 2 of them with a freshly blend smoothie on the side; Yum!
1.0 Tortilla wrap
1.0 Pear
Walnuts (small hand)
Lettuce (small hand)
2.0Tbsp Yoghurt salad dressing
Microwave (optional)
Knife
Plate