What you'll need
If you want to make smaller size pom poms cut the stack of tissue paper in half. If not, proceed on.
Fold accordion pleats, (as how you would fold a paper fan) making sure you crease each fold.
Round both edges off by cutting a semicircle. Alternatively for a more defined look, you can cut a sharper edge (V shape)
Fold in half to create a center crease
Wrap your craft wire around the centre crease a couple of times to secure it. Don't forget to create a small loop with your wire, it'll help with hanging them up.
Carefully peel each sheet up towards the center.
And this is the finished result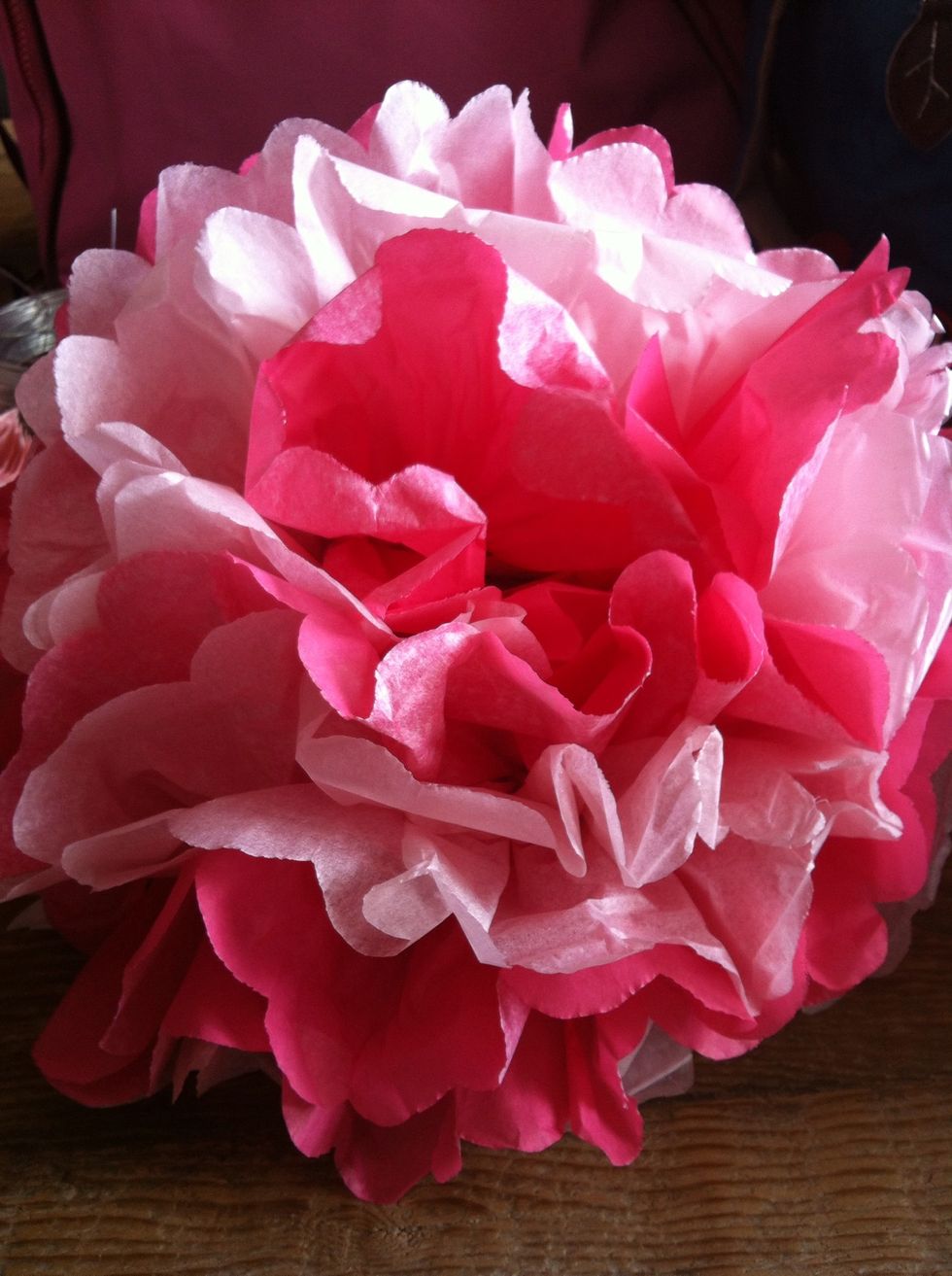 You can also experiment and create contrasting coloured pom poms. We created this two tone pink pom pom by alternating the coloured tissue paper in step 1.
Pack of coloured tissue paper
Scissors
Craft Wire