Cut a piece of small rope about the lengh of 4 arms and if you have long arms about 2-3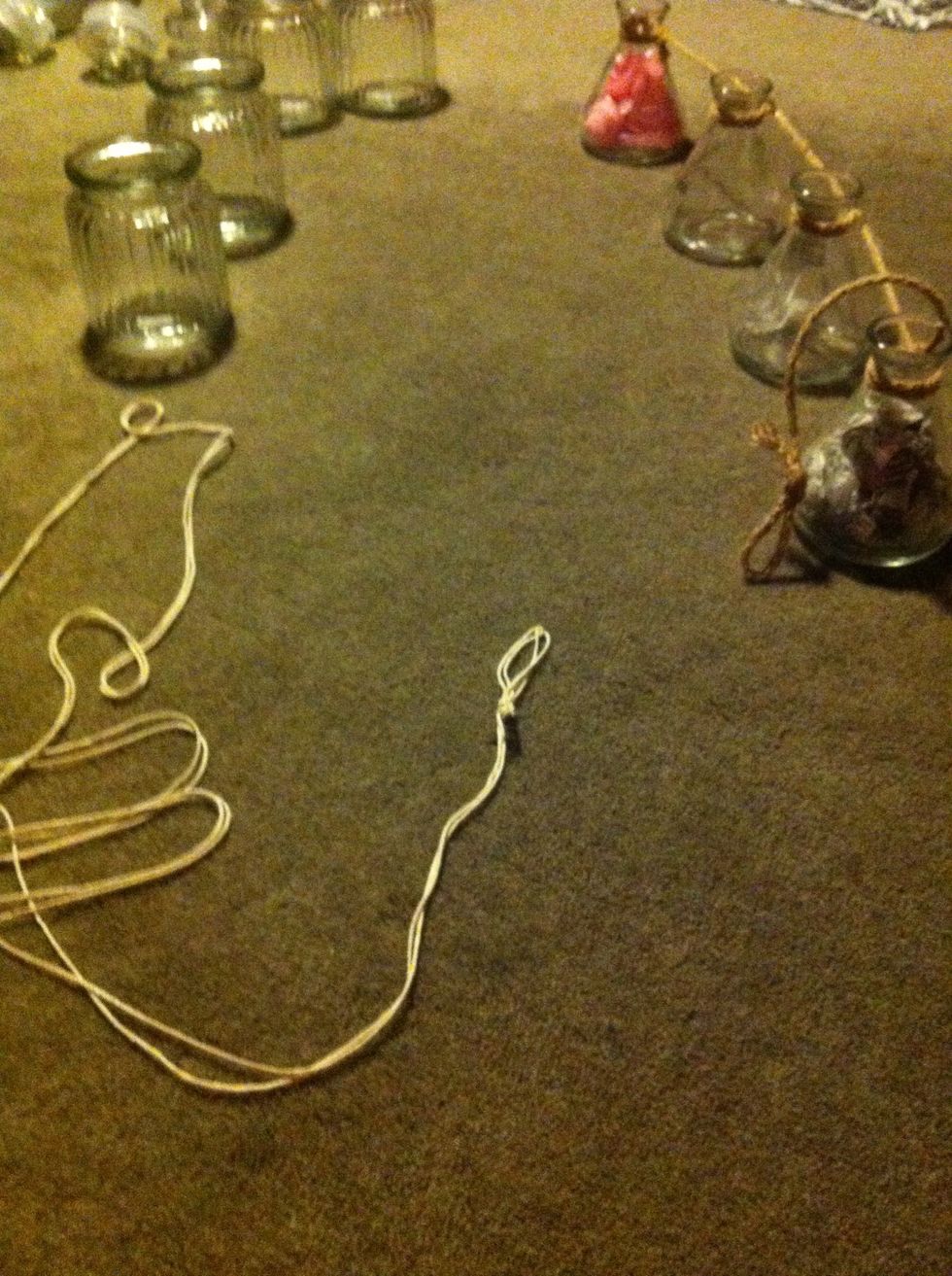 The loop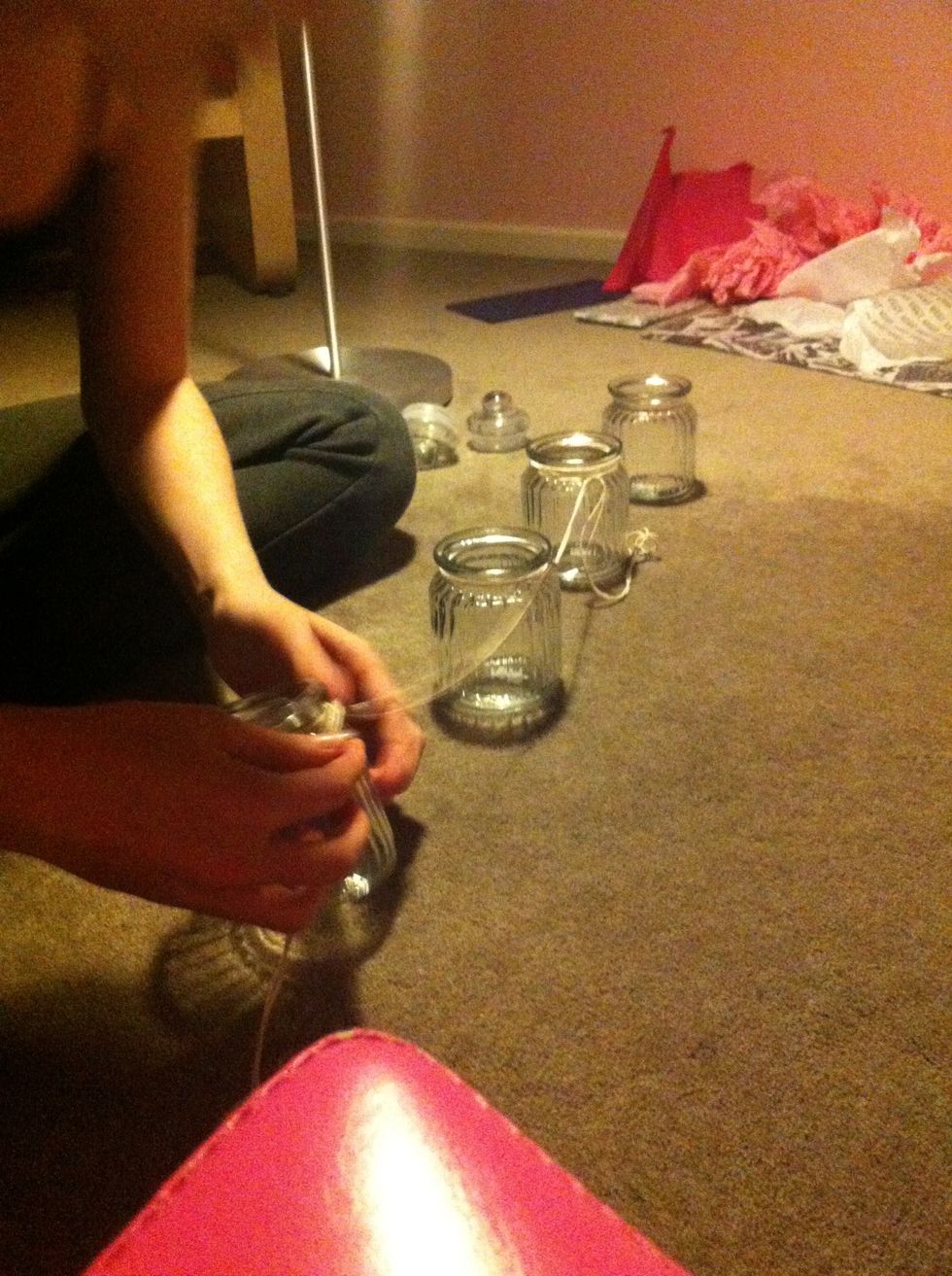 Finish tieing all the jars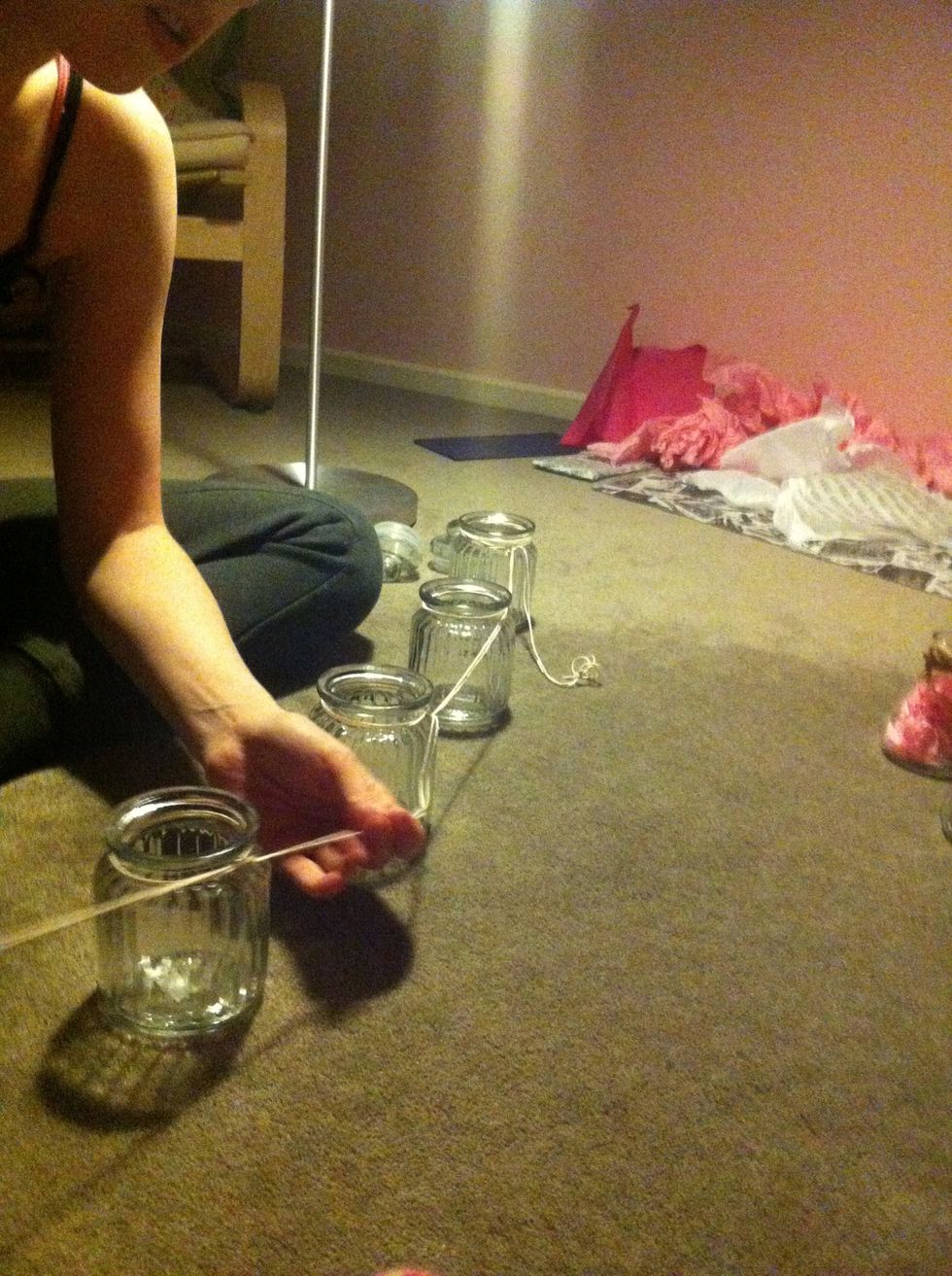 I did 4-5 knots for the end one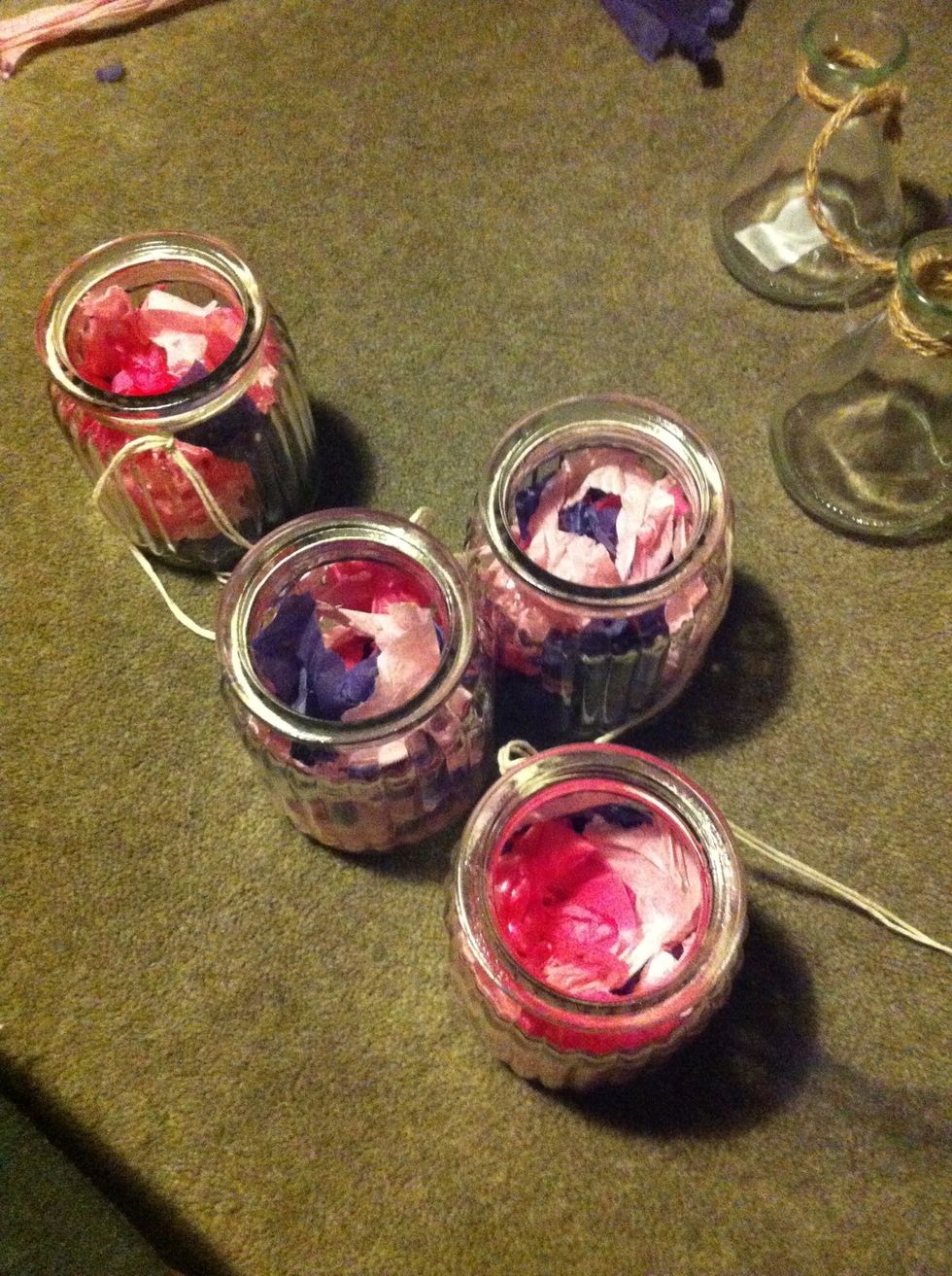 This is mine all done, all filled.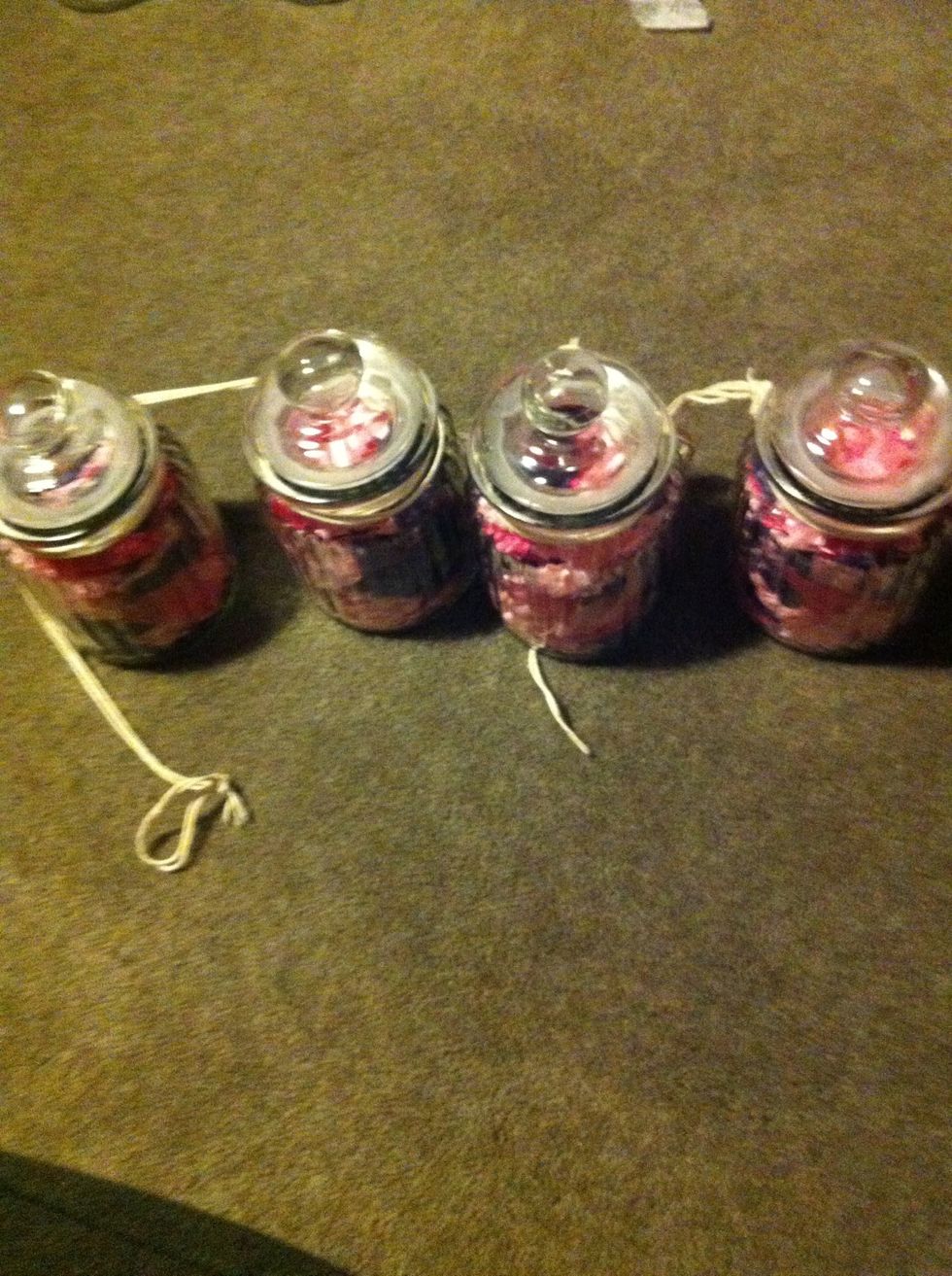 ❗Optinal❗ put the lids on but it will make it heavier so be mind-full of that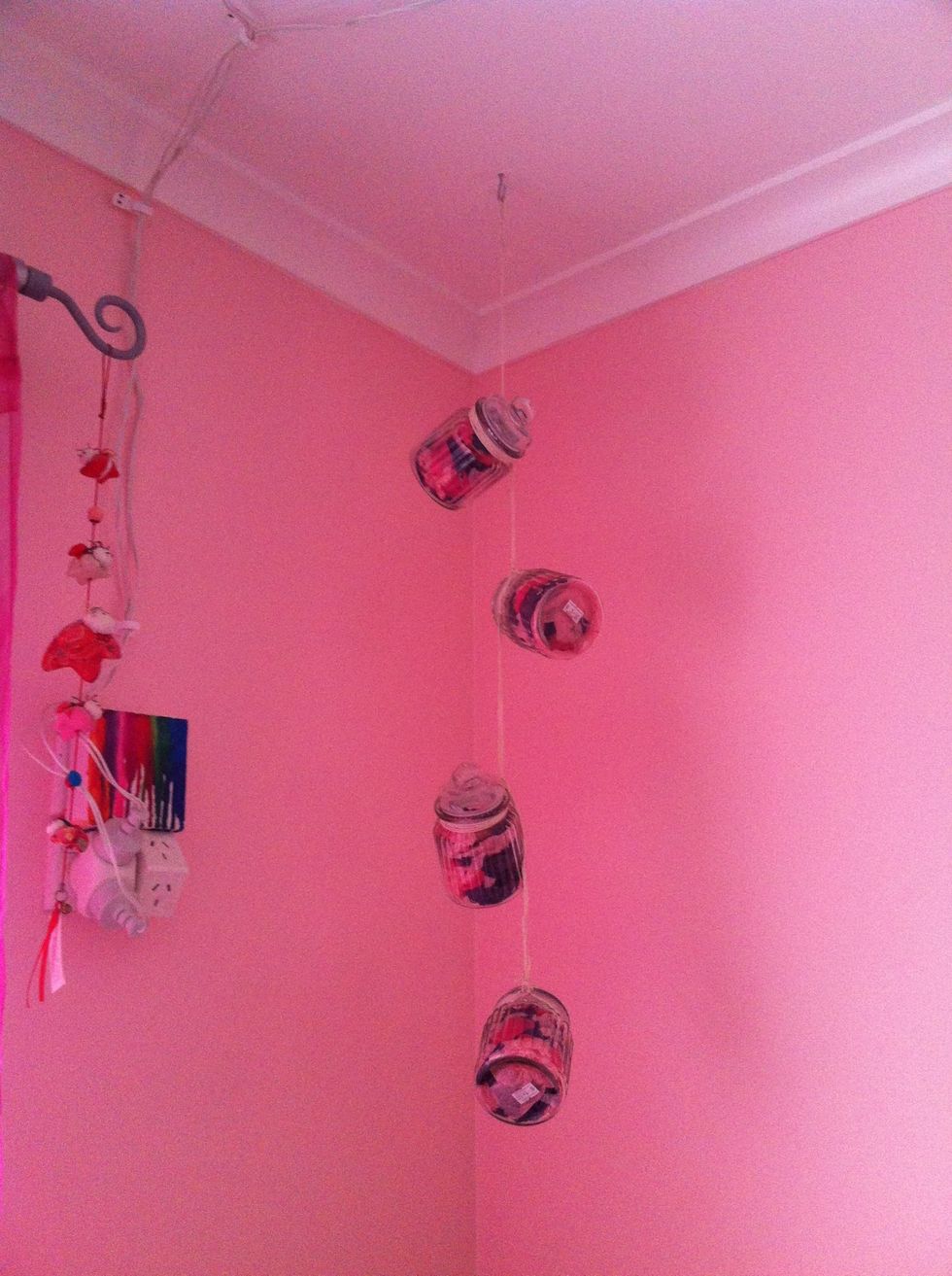 This is how mine hangs, i just need to take the price stickers off the bottom.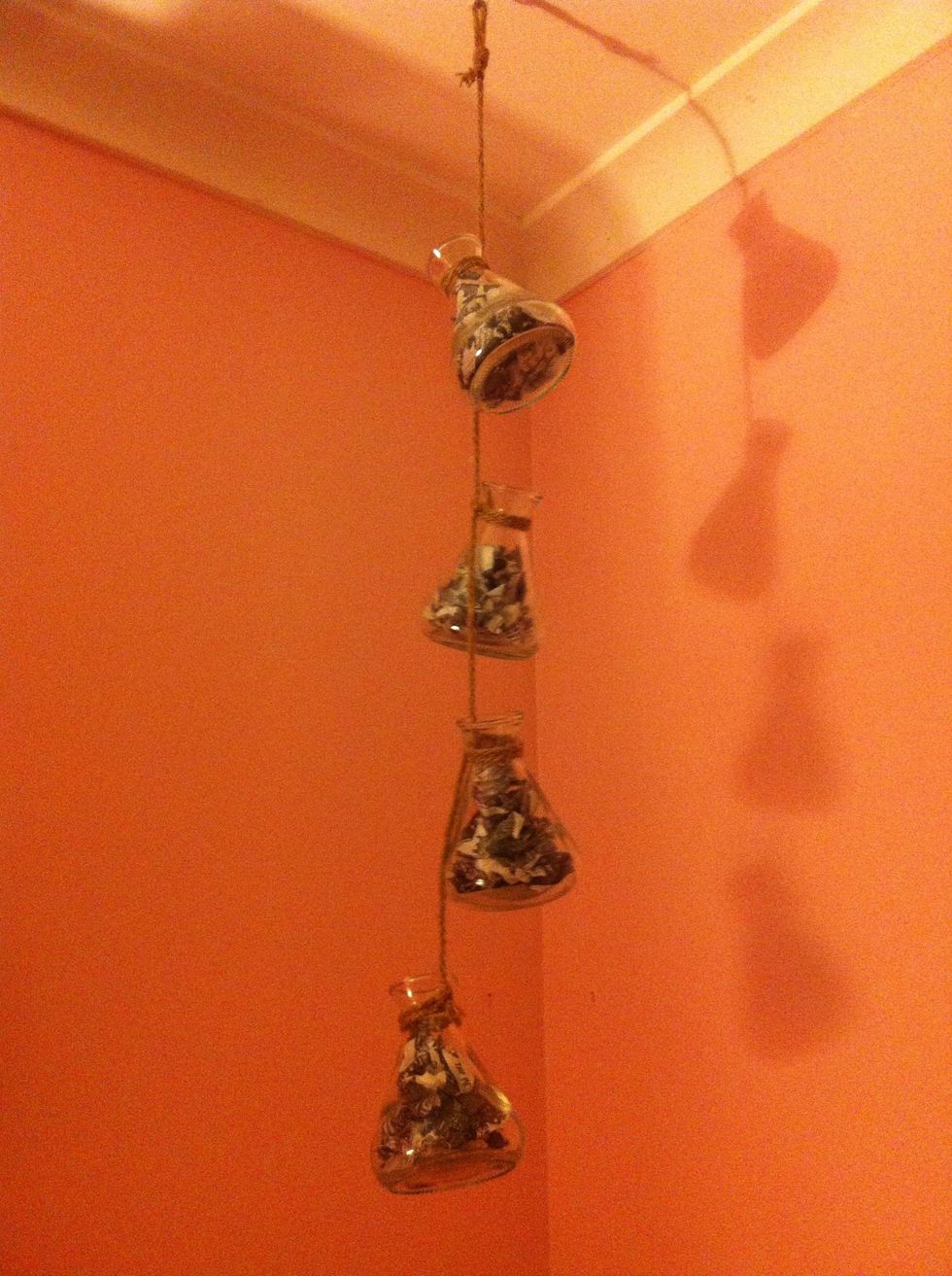 This is how my one i got for a present turned out.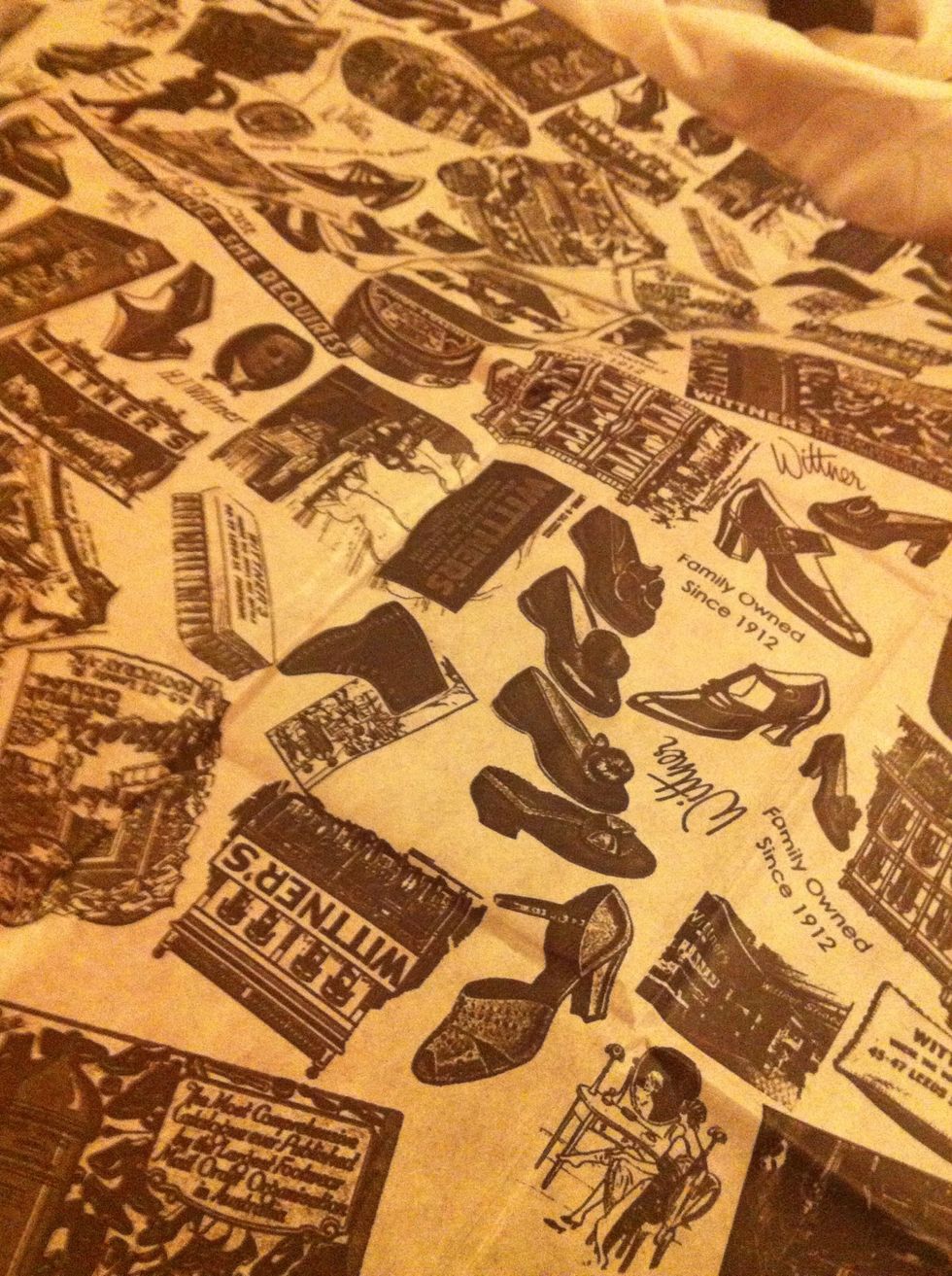 I used this wittner paper for all of it.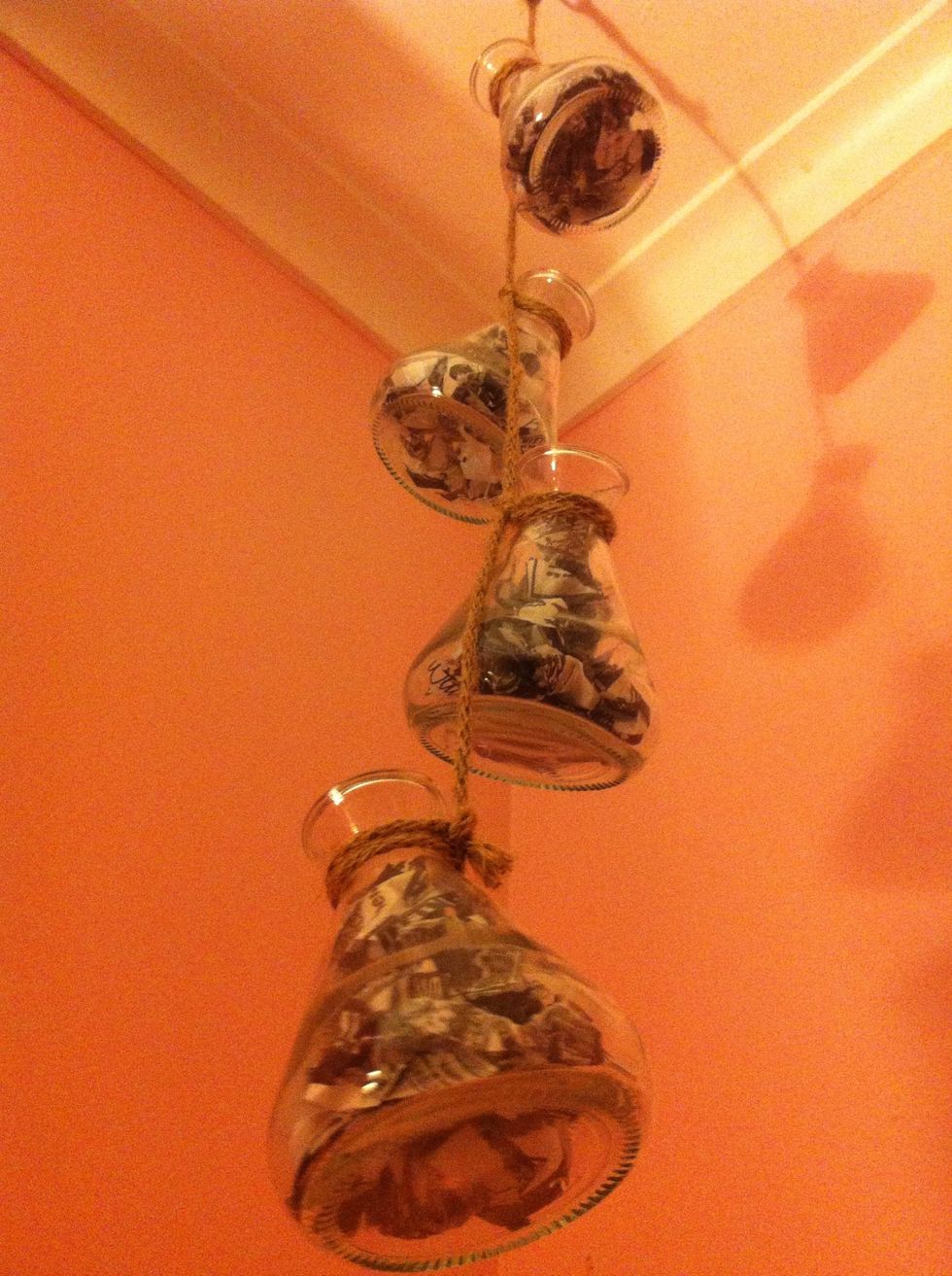 Close up.
Thank-you for looking at my guide. I hope it gave you some ideas, check out my other guides and follow! I follow back! 😘😍😋💕
4.0 Jars
1.0 Scissors
Roll of small rope
Lots of tissue paper
Hook (to hang up on)