This guide is fairly long because it shows how I made all three of them. Just a fair warning 🙊
Basic cone shape: This is the large cone which used a 24 can soda box. The medium and small cones were both made from cereal boxes (one value/family size, and one regular sized)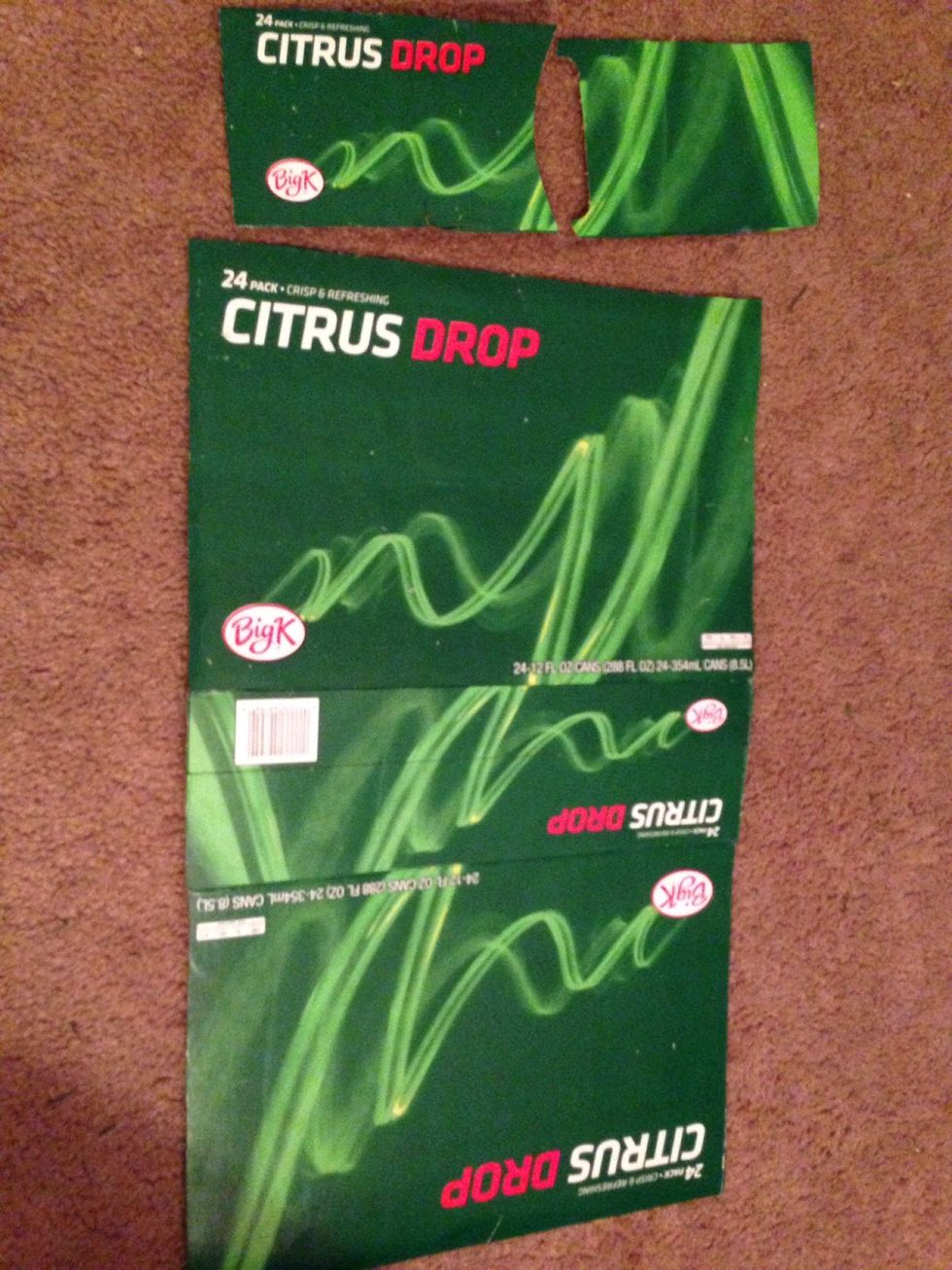 Cut box open to lay flat and cut off all tabs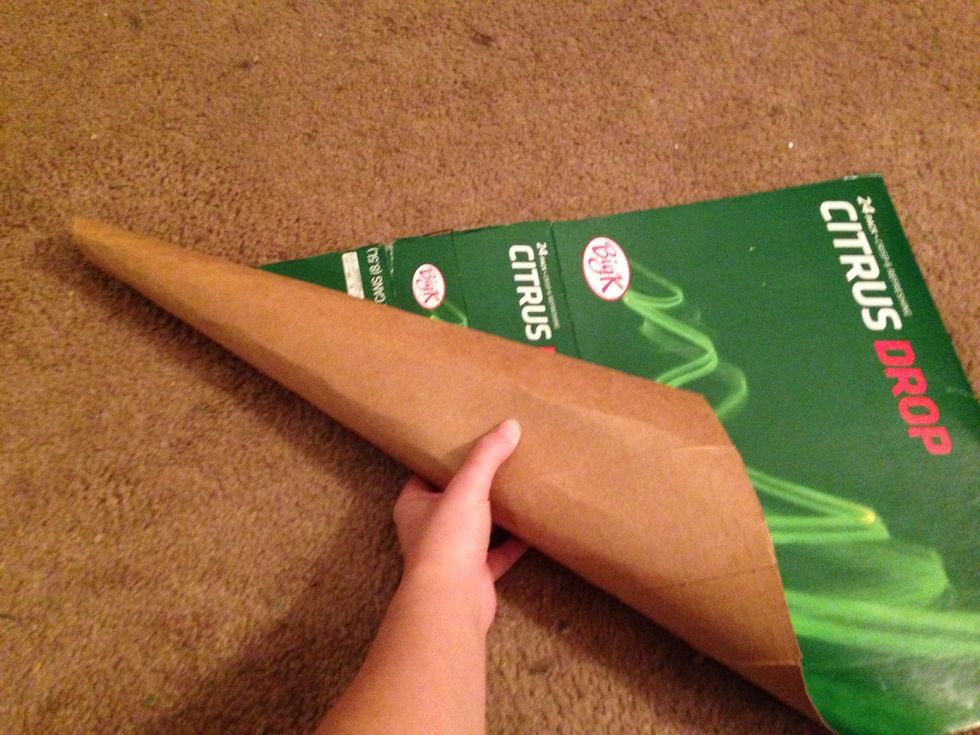 Begin rolling the cardboard at an angle from the top corner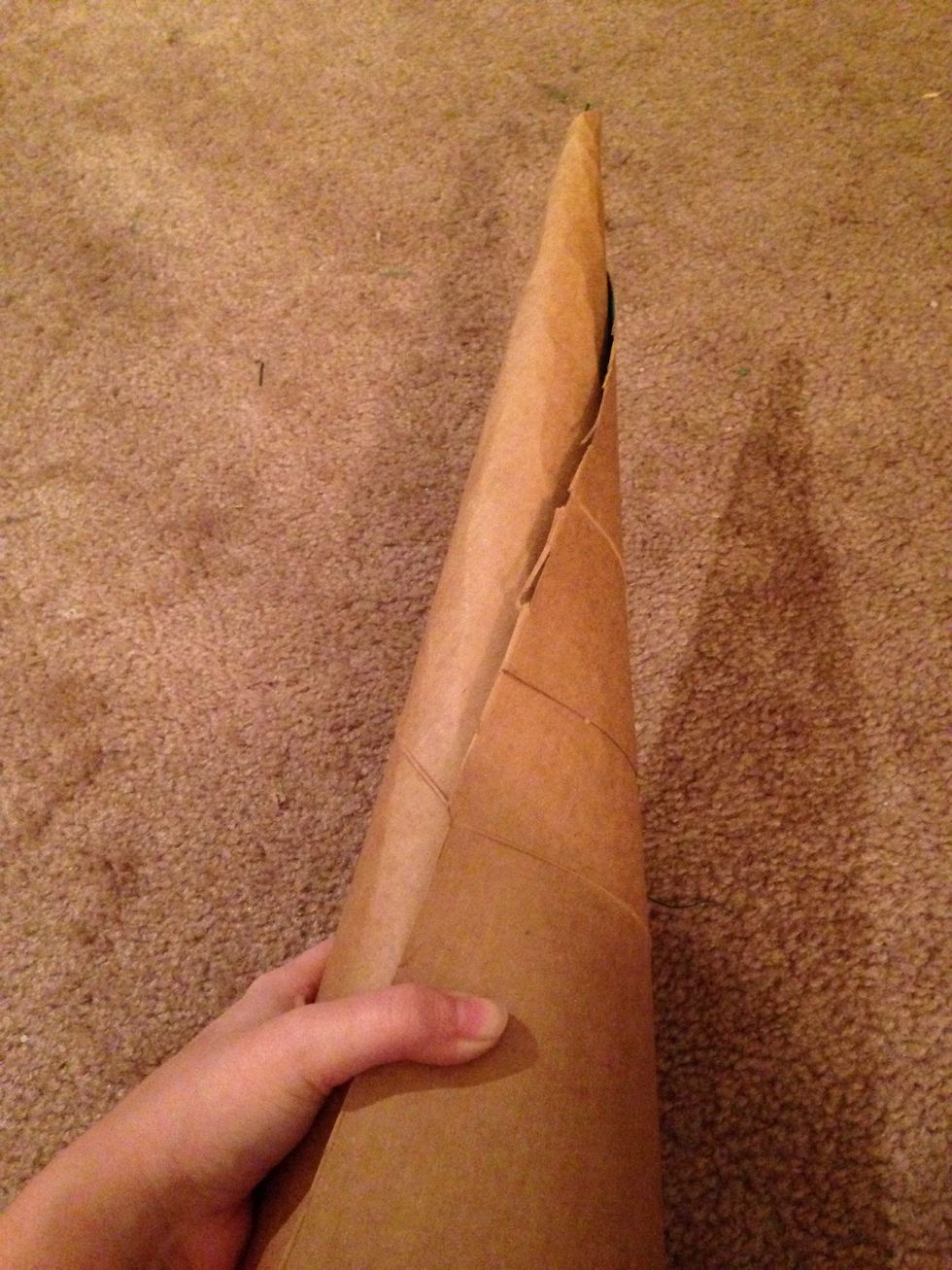 Wrap the cardboard around so you have the cone shape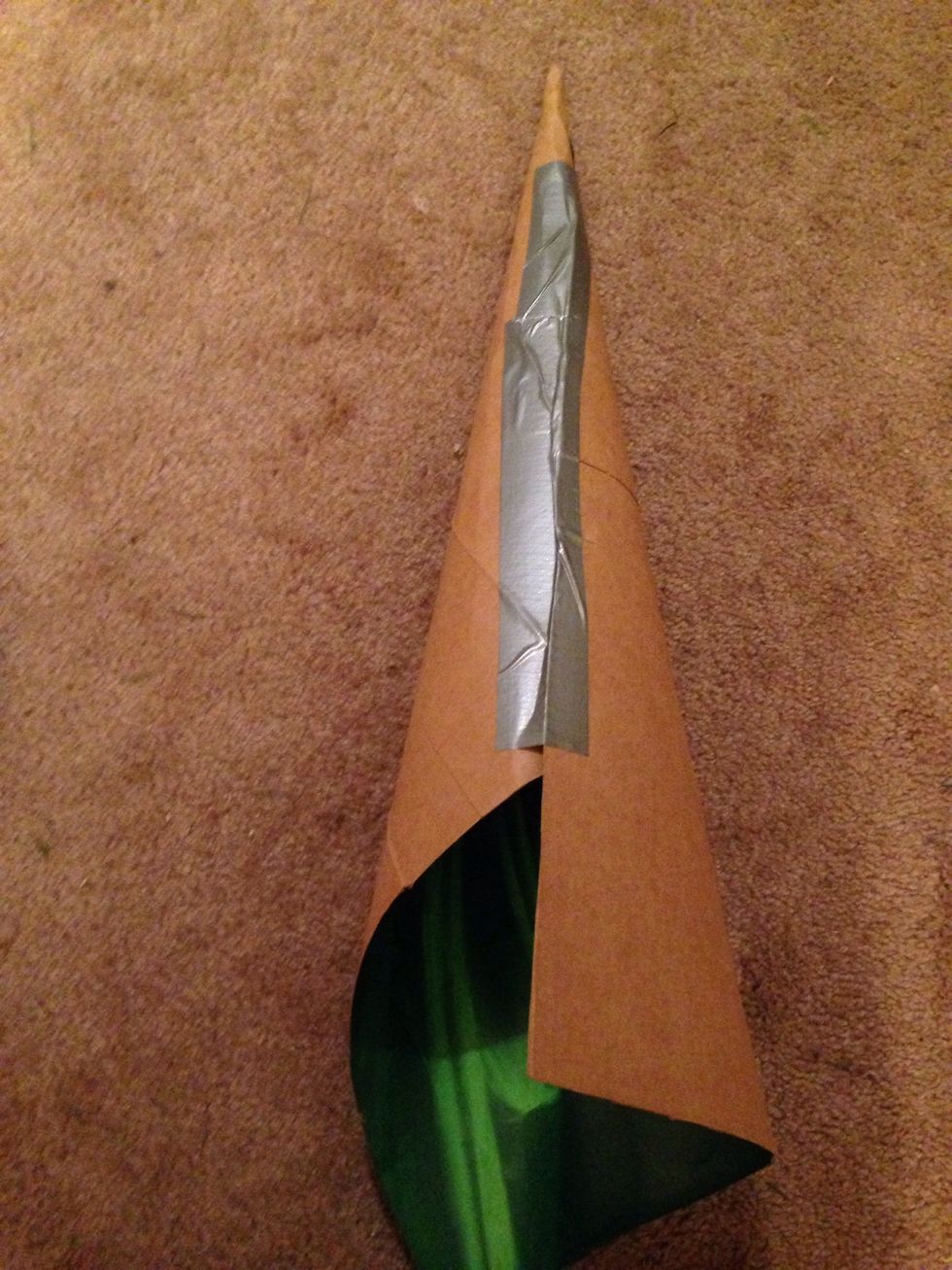 When you have a circumference to your liking tape the cardboard together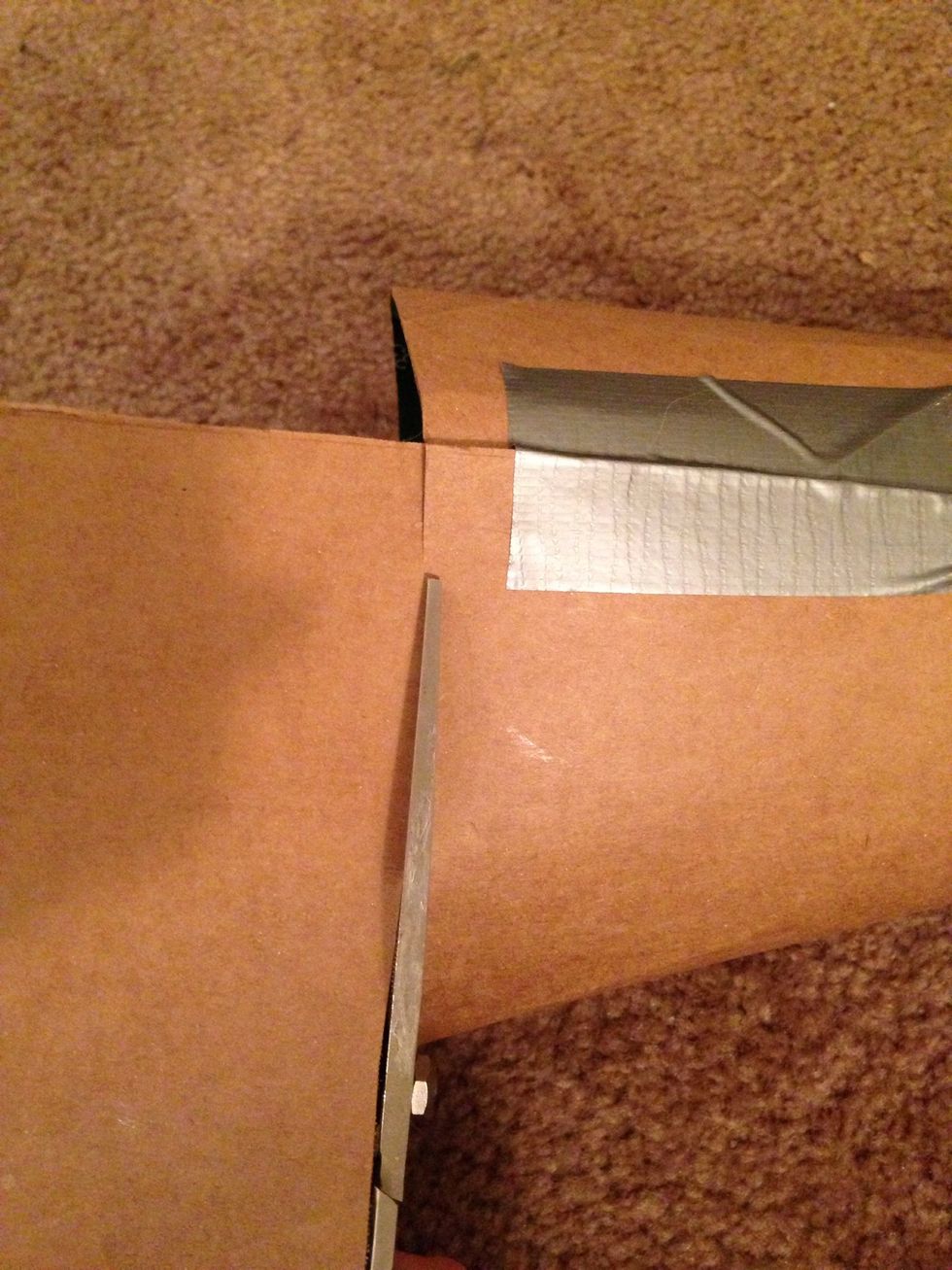 Trim the excess around the bottom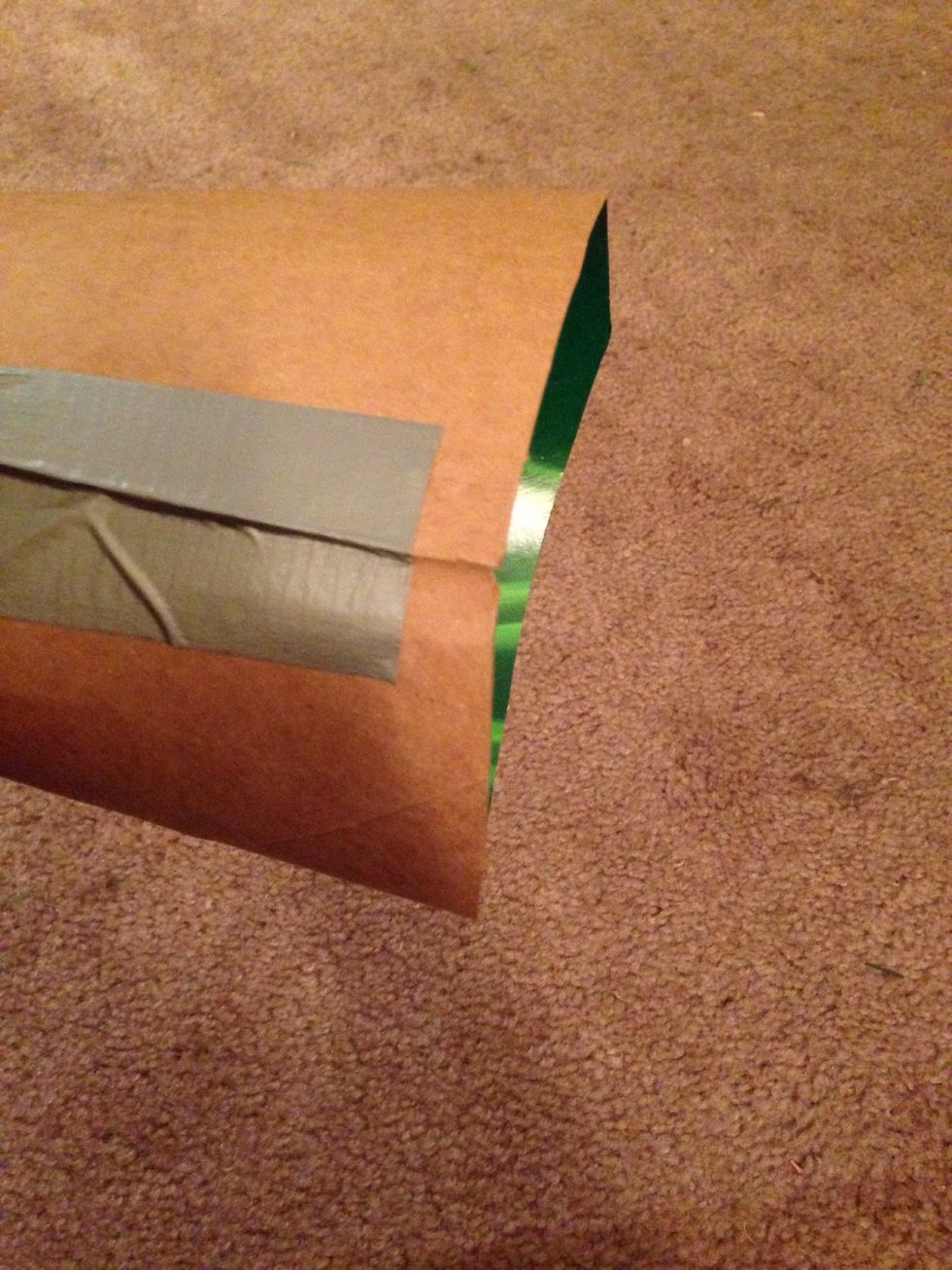 It won't be perfect the first time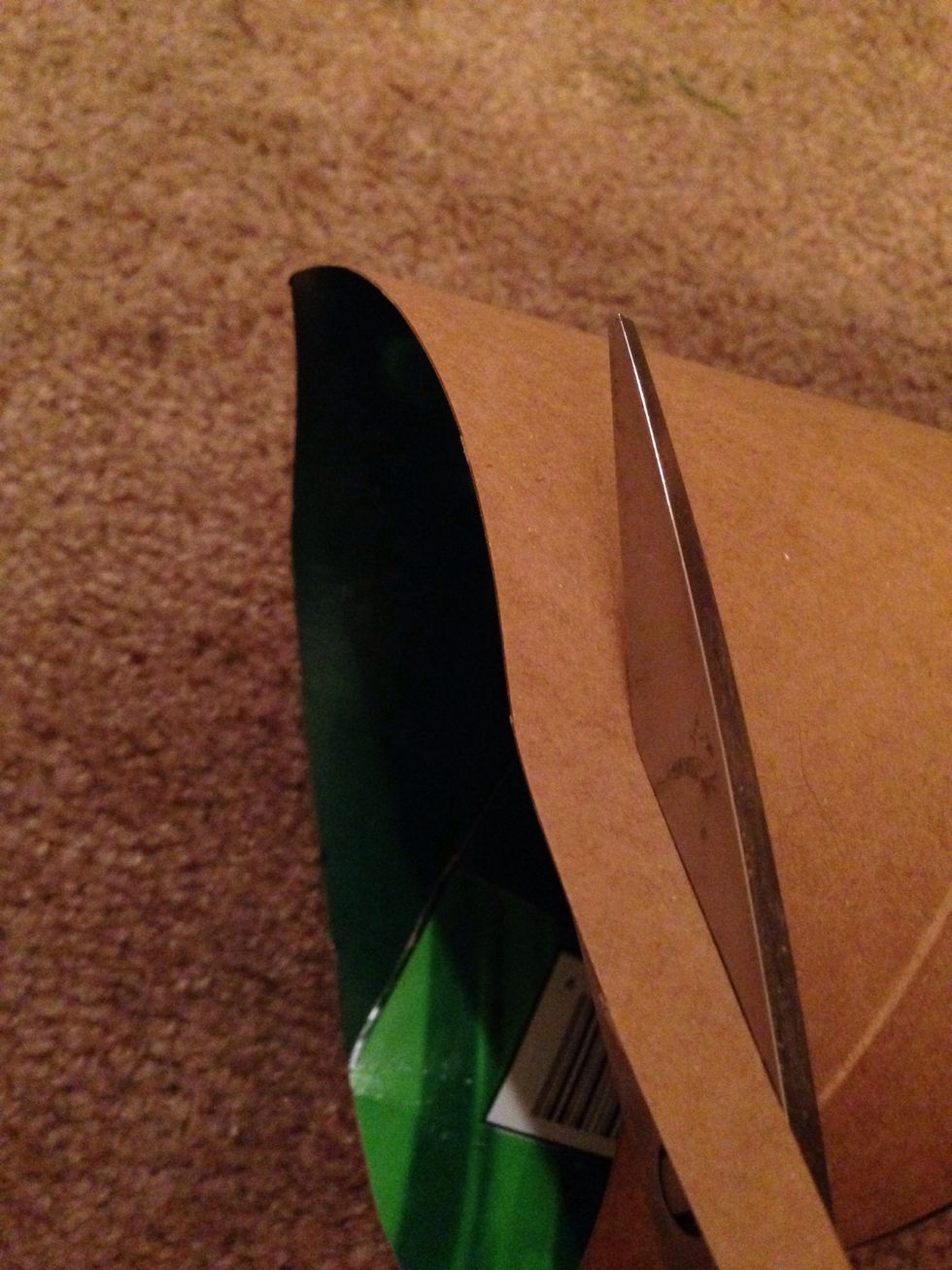 Keep trimming until it sits straight and level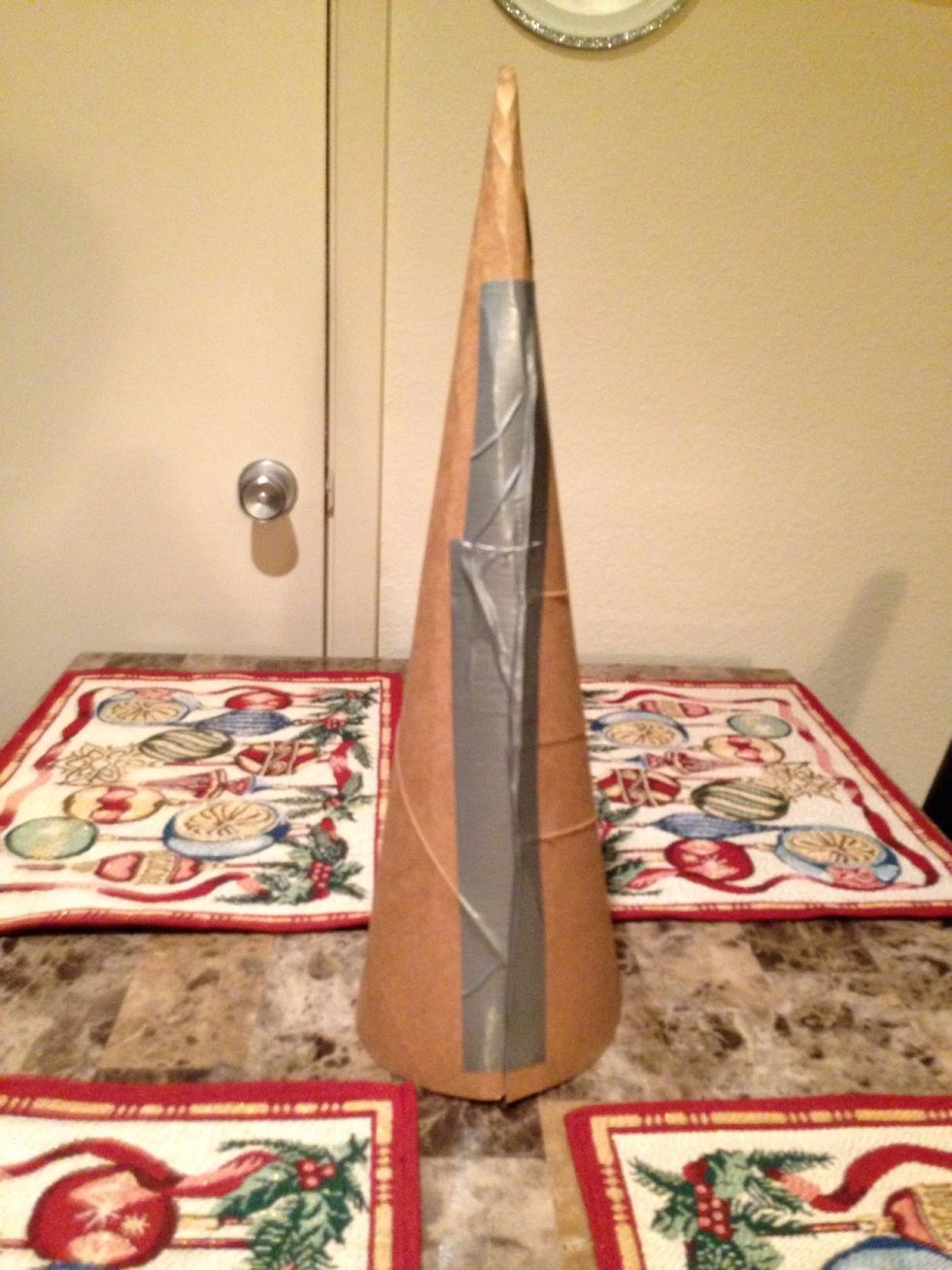 Like this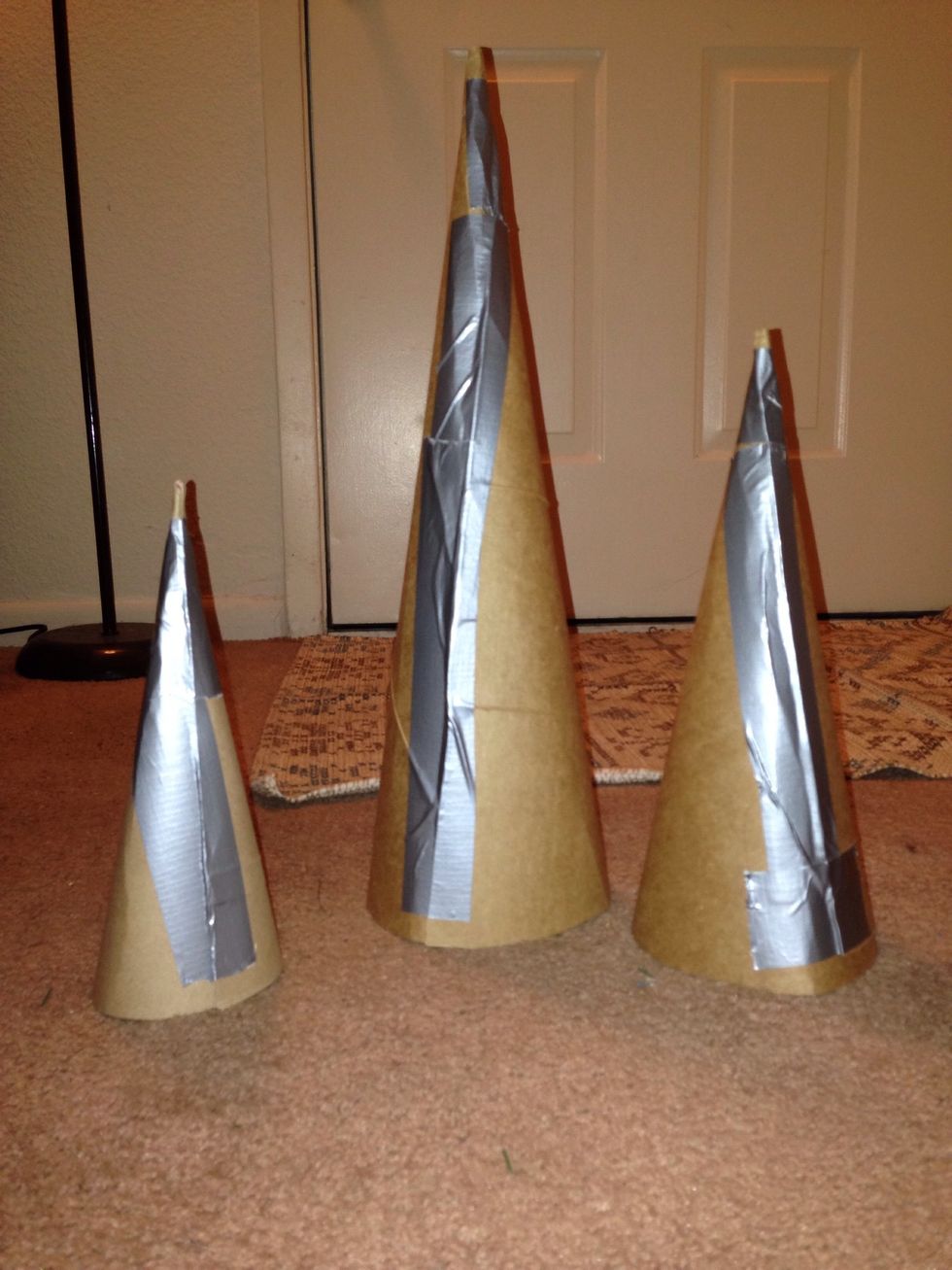 All three cones constructed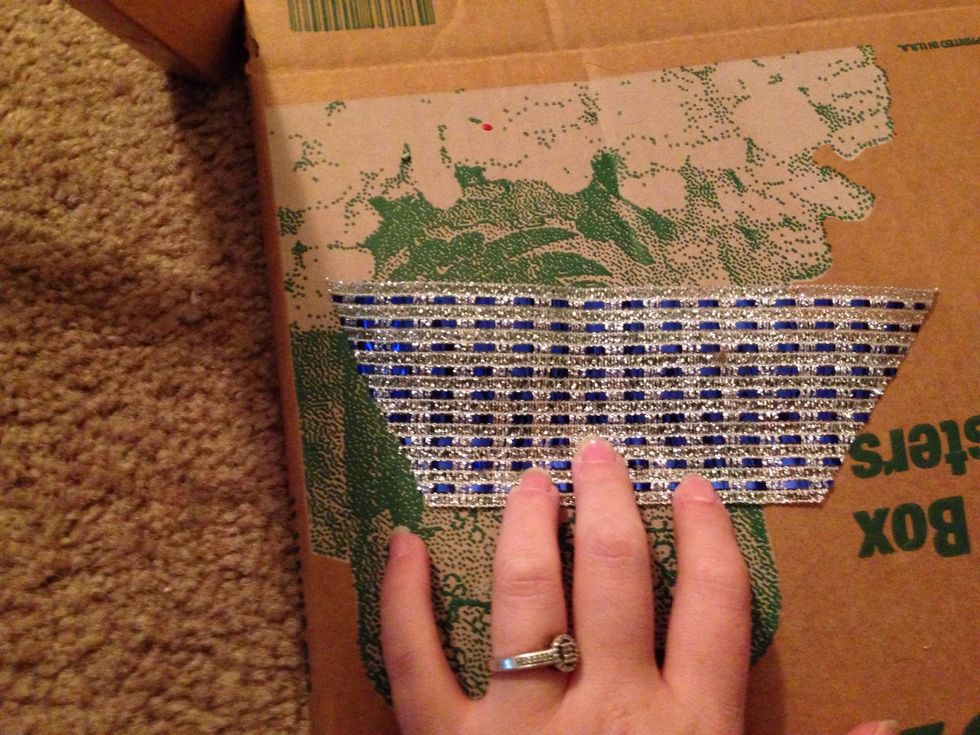 Cut a trapezoid shaped piece of ribbon (measured by wrapping around the next section of the cone)
Keep gluing down bigger and bigger trapezoid shaped pieces of ribbon keeping a fairly straight line down the back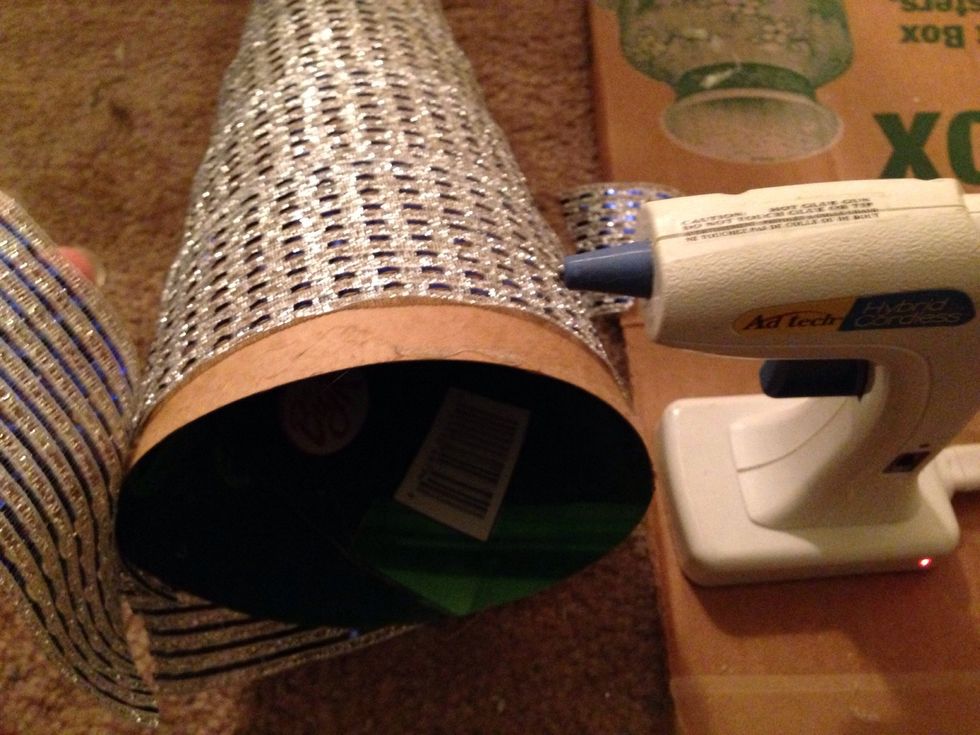 Fear not: just add one final piece of ribbon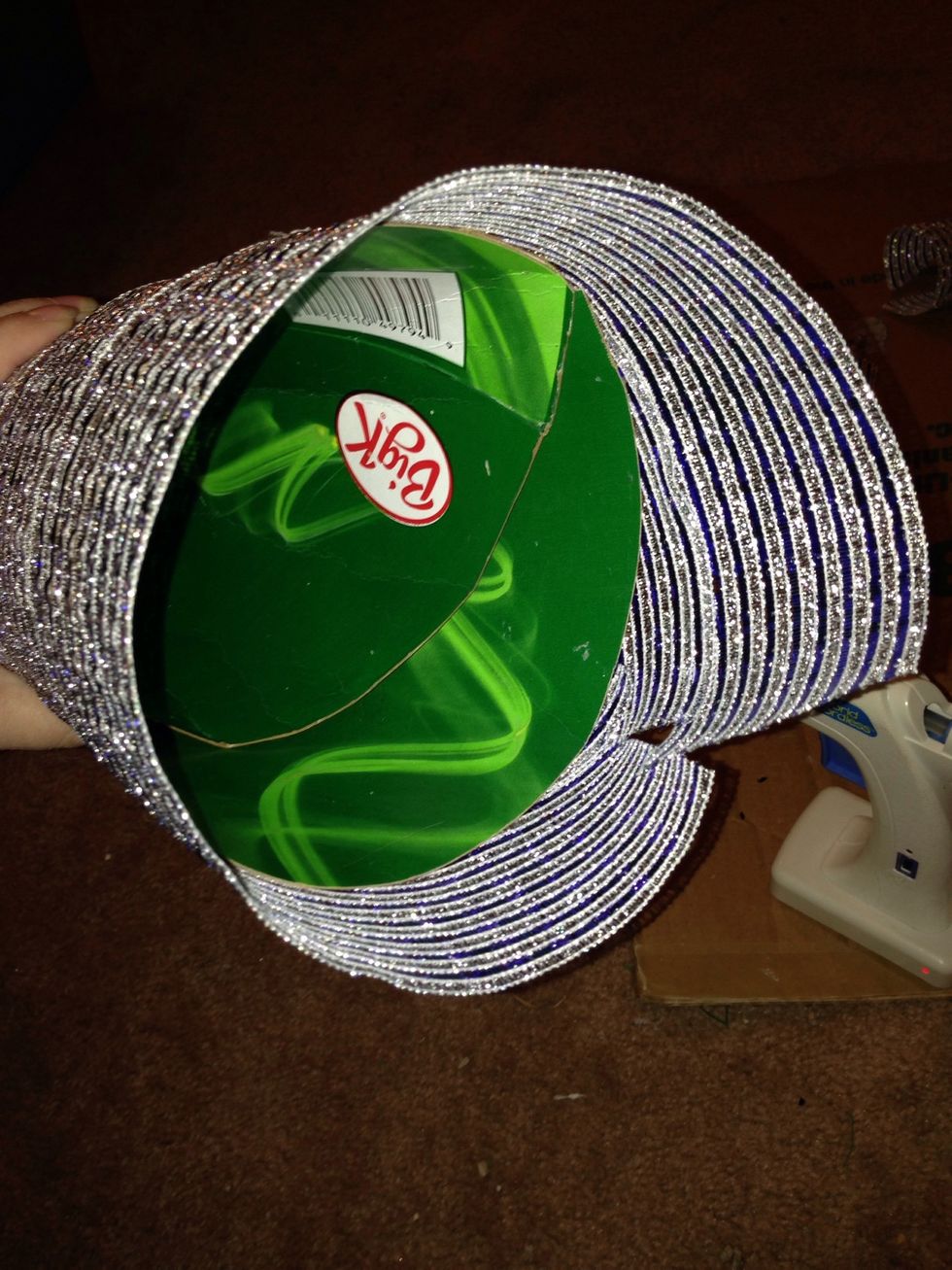 So it will look like this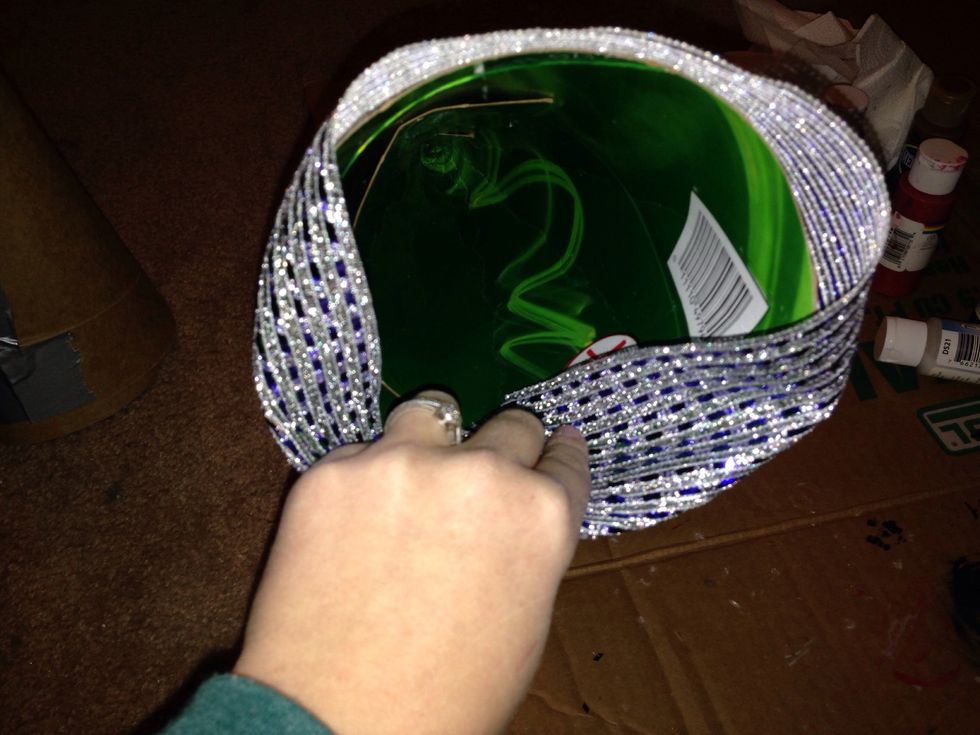 Fold the ribbon to the inside of the cone and hot glue it down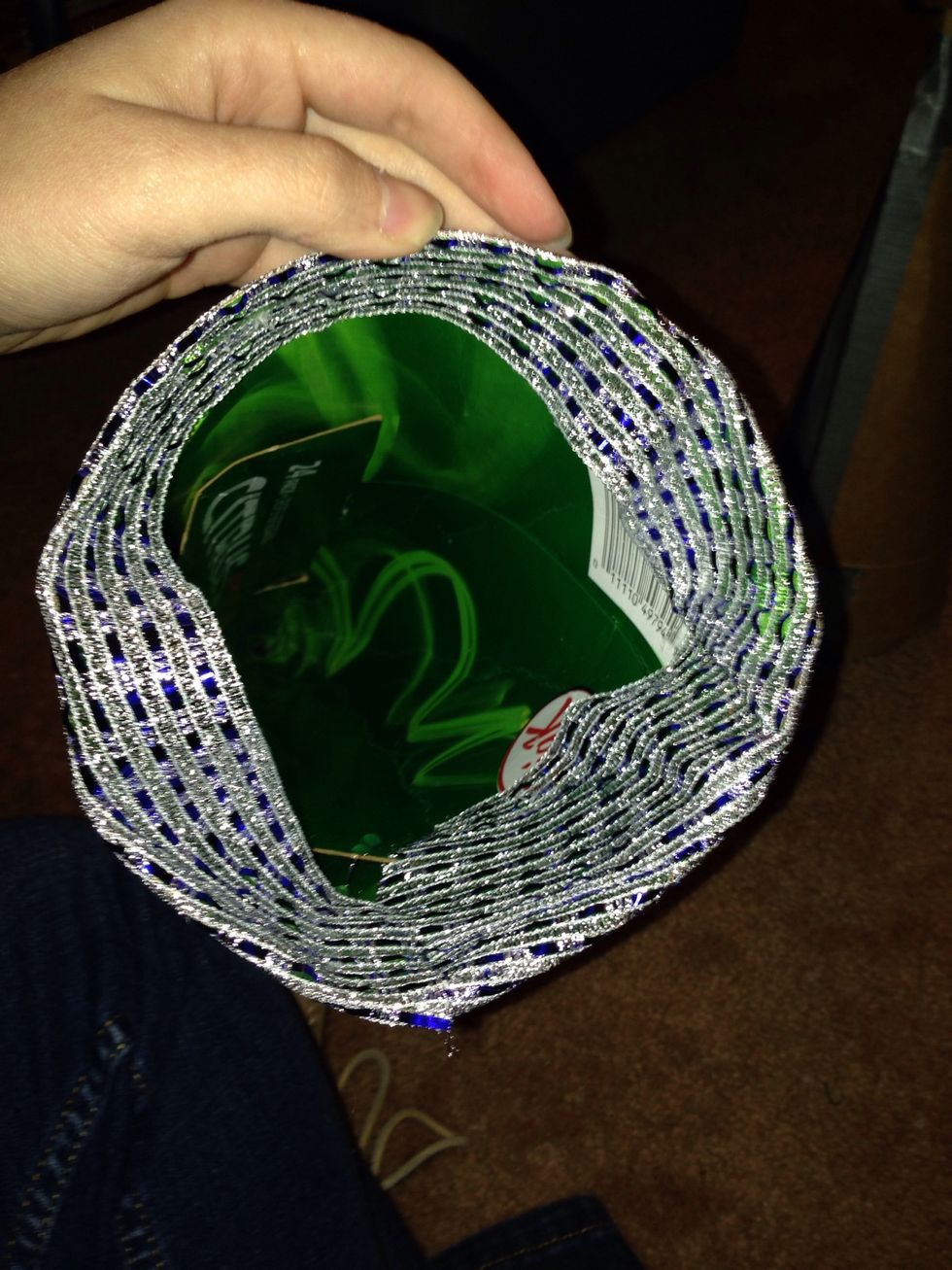 It doesn't have to be perfect, you won't see it. Just make sure the ribbon is pulled tight enough so that it still stands straight when upright.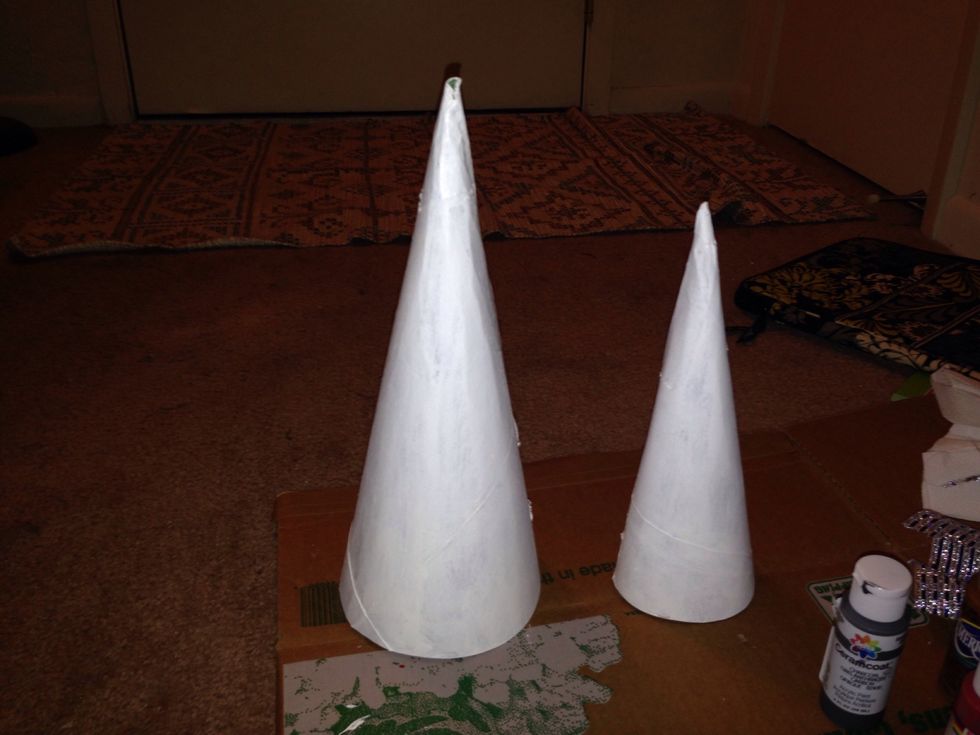 I primed my other two cones so the cardboard couldn't be seen through the decoration.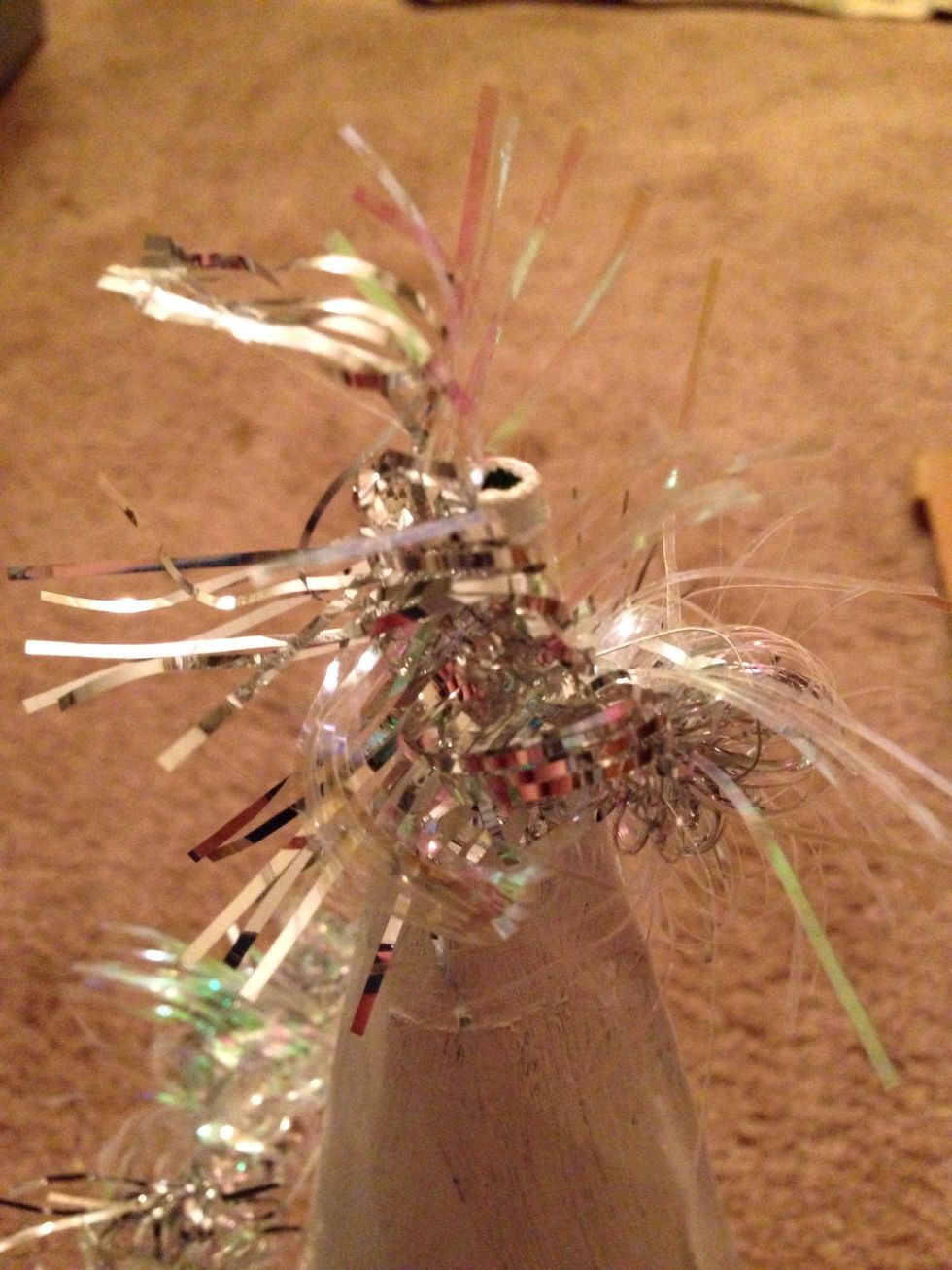 Glue the end piece of the garland at an angle at the tip of the cone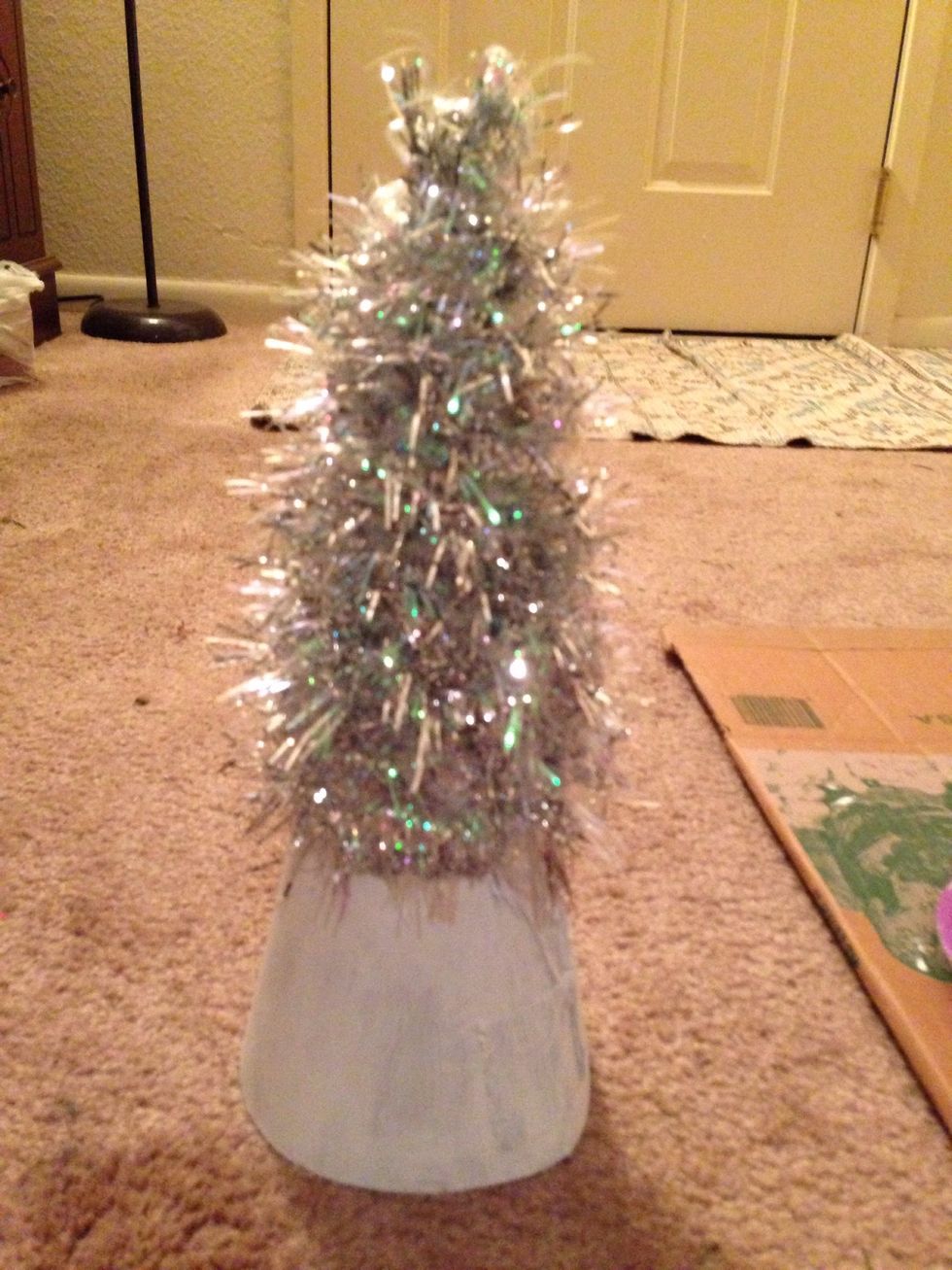 Wrap the first piece of garland around the cone and glue down the end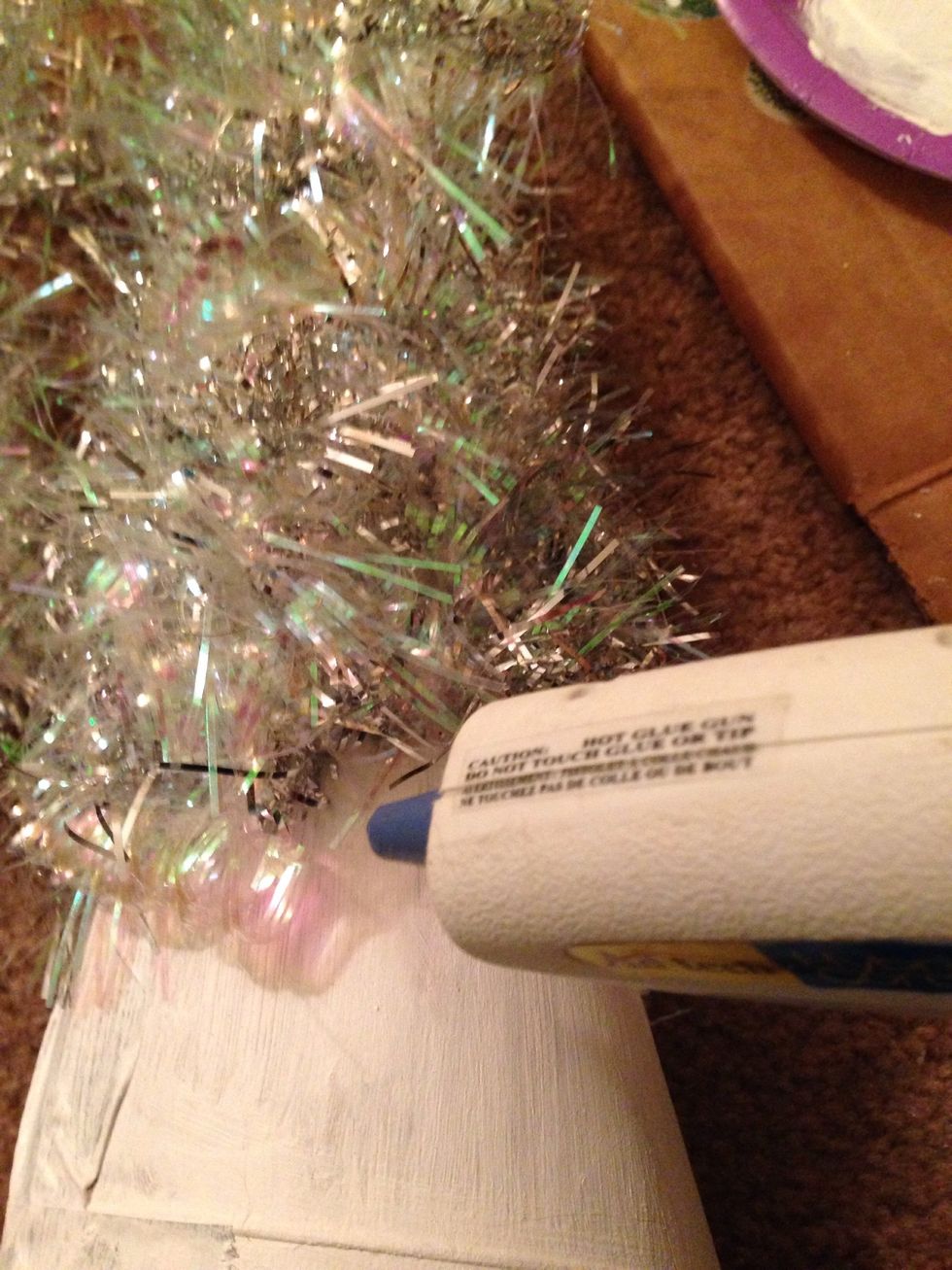 Line up the next piece of garland with the first and glue down an end piece.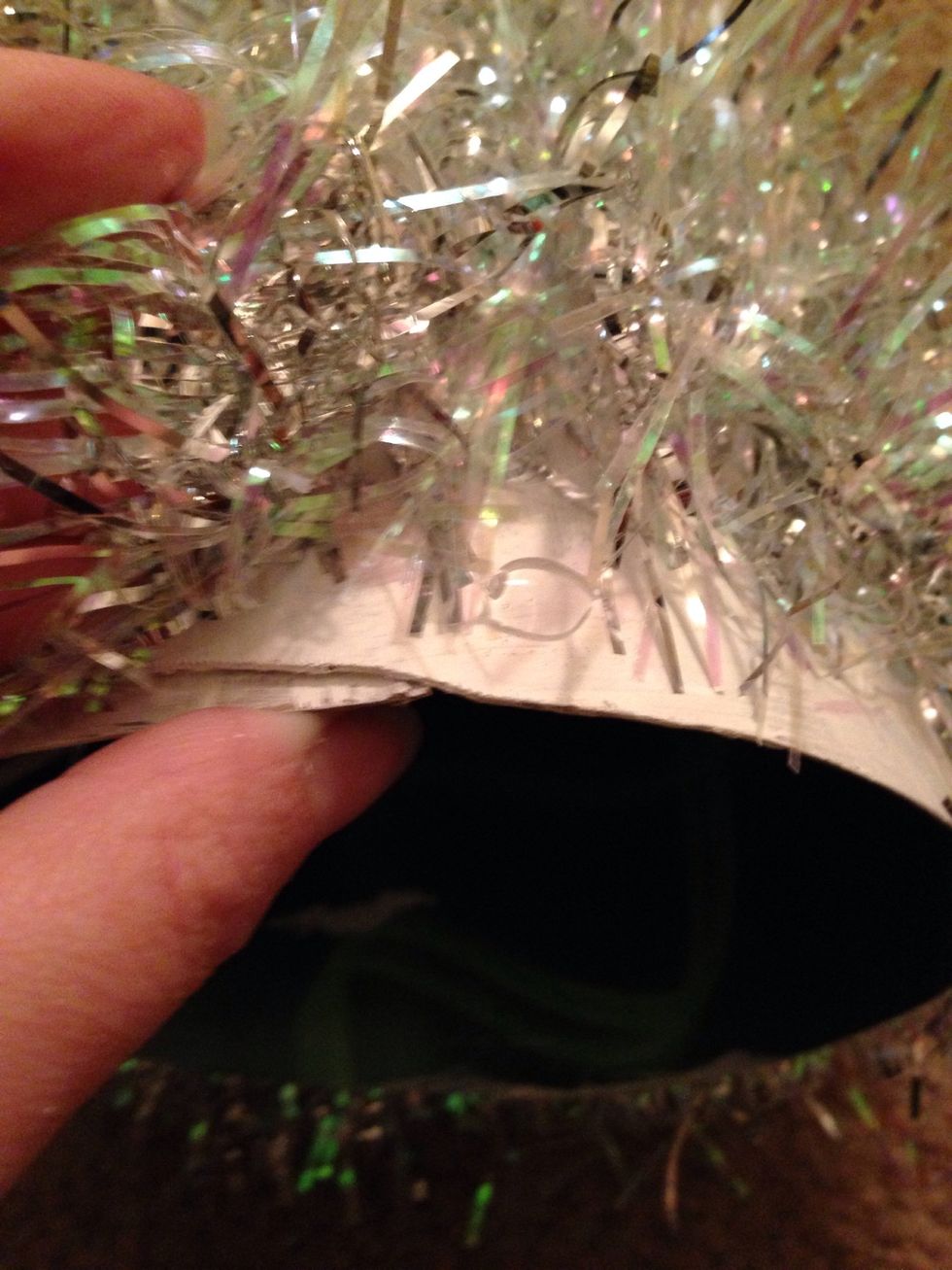 Wrap it all the way around and glue down the end at the bottom of the cone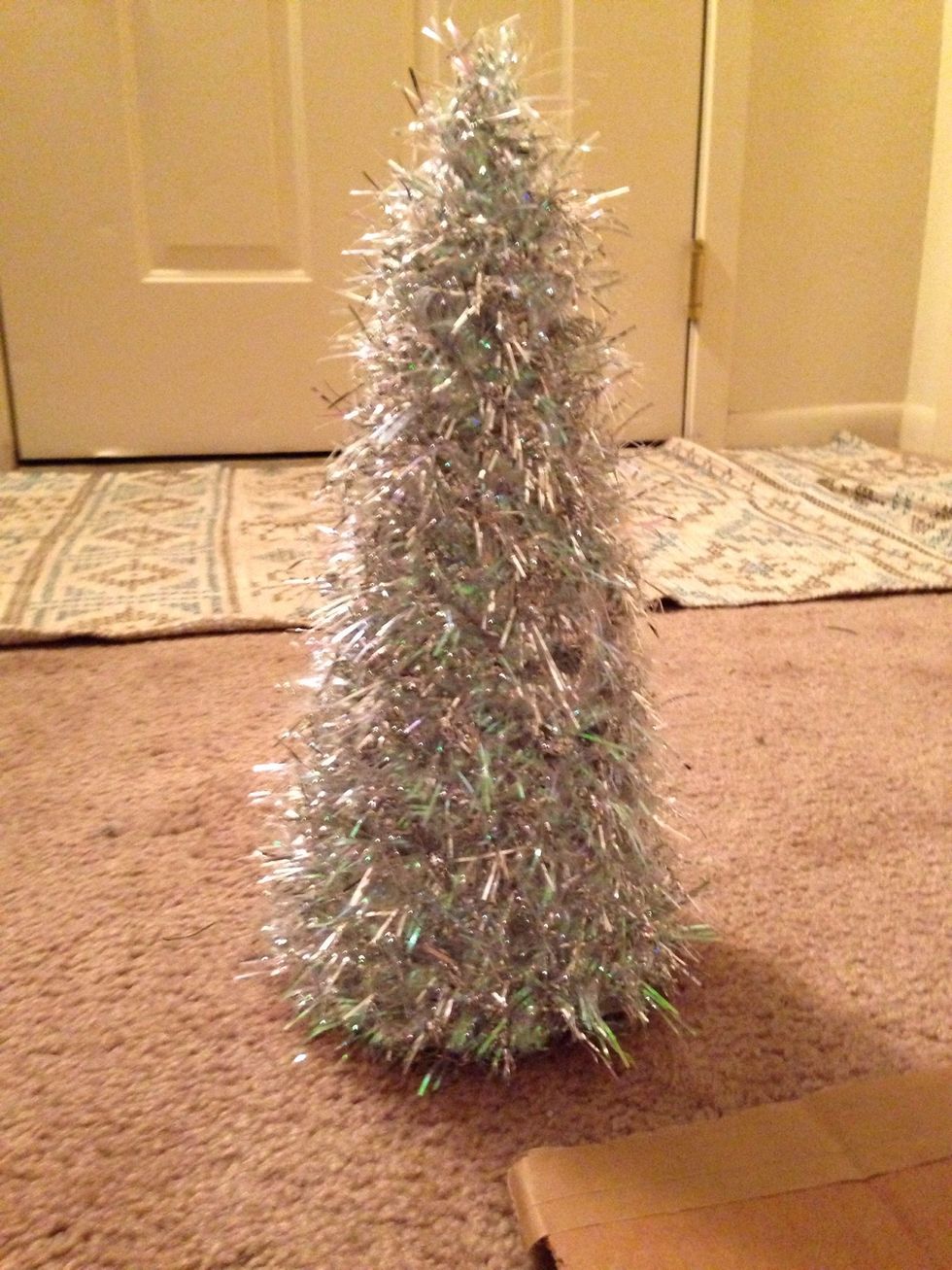 Fluff the garland, and you're done.
Small cone: You will need at least 2 different colors of pipe cleaners for a striped look.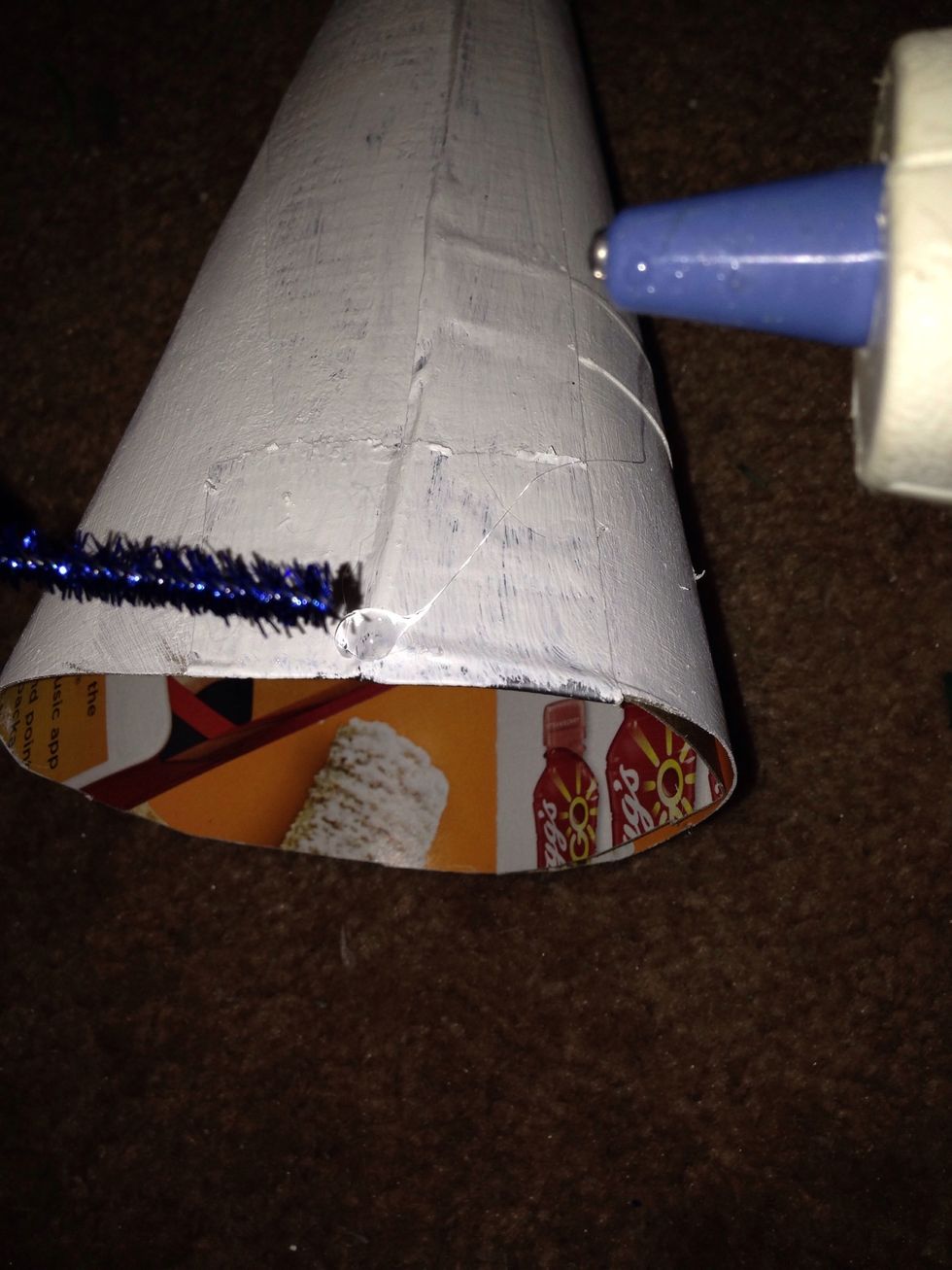 Glue the end of a pipe cleaner at the bottom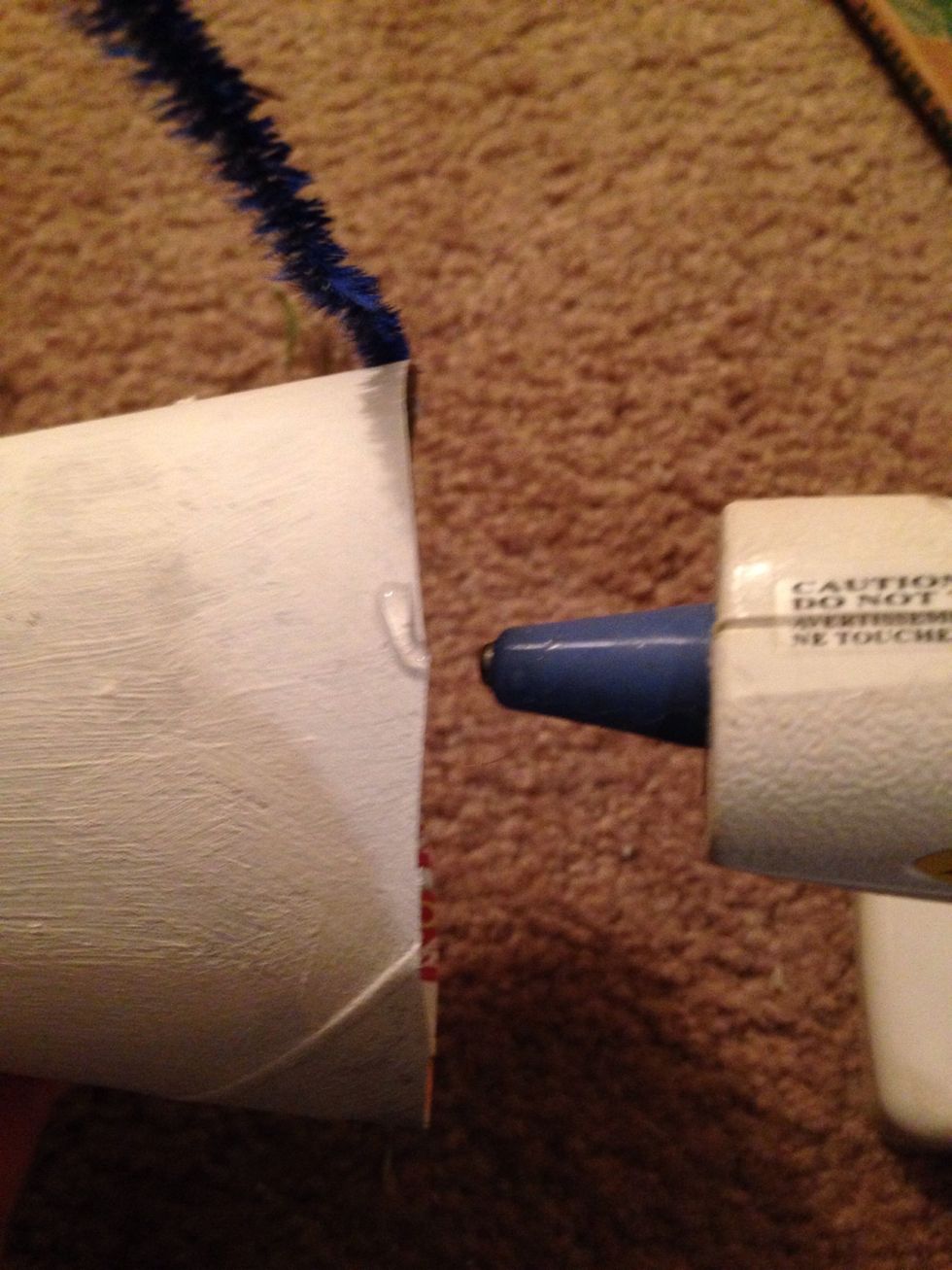 Place dots of glue all the way around the bottom. This part is extremely important so that the entire pipe cleaner is secured at the bottom (otherwise it would slip off at parts)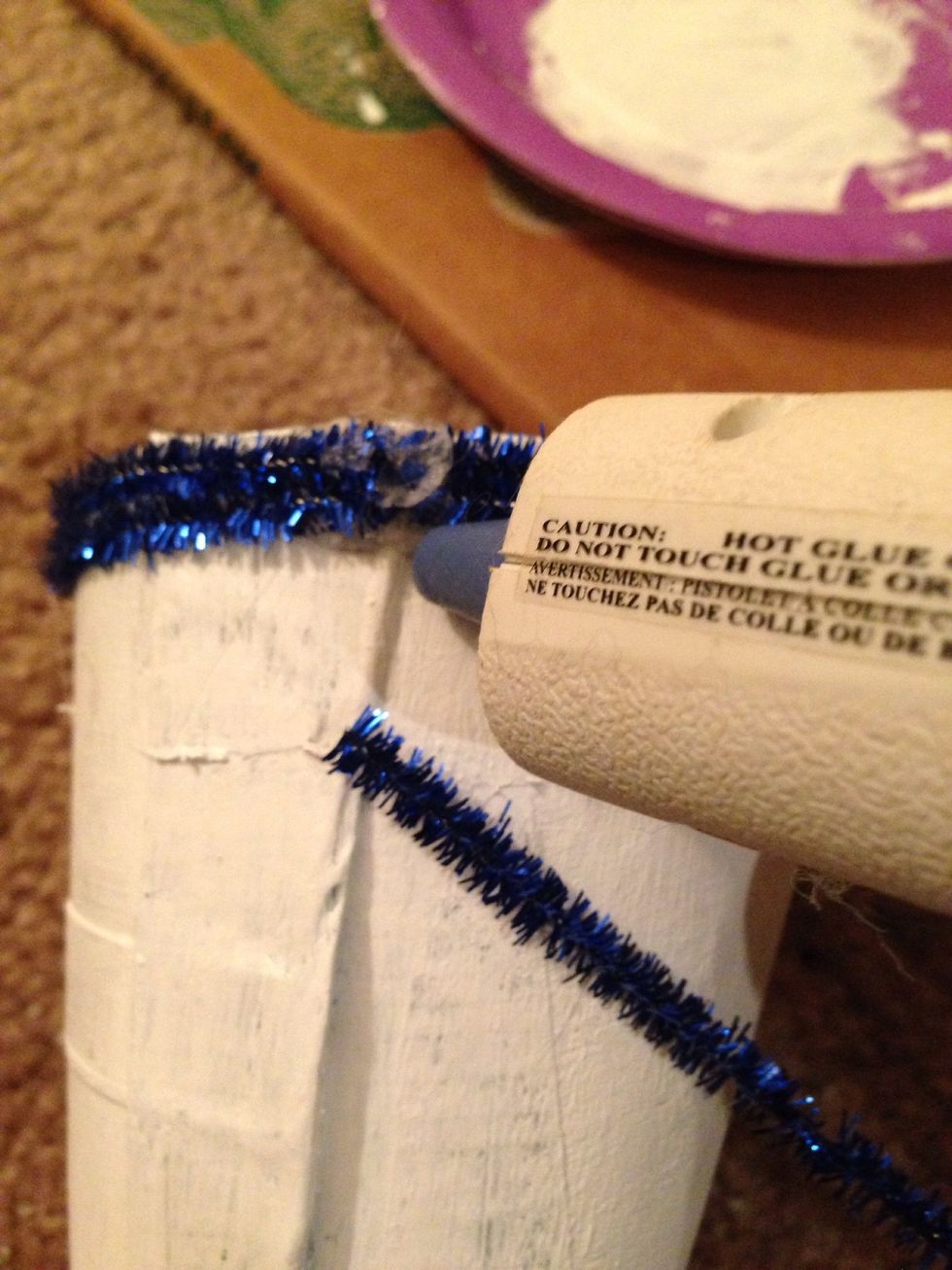 Repeat with the second and third pipe cleaner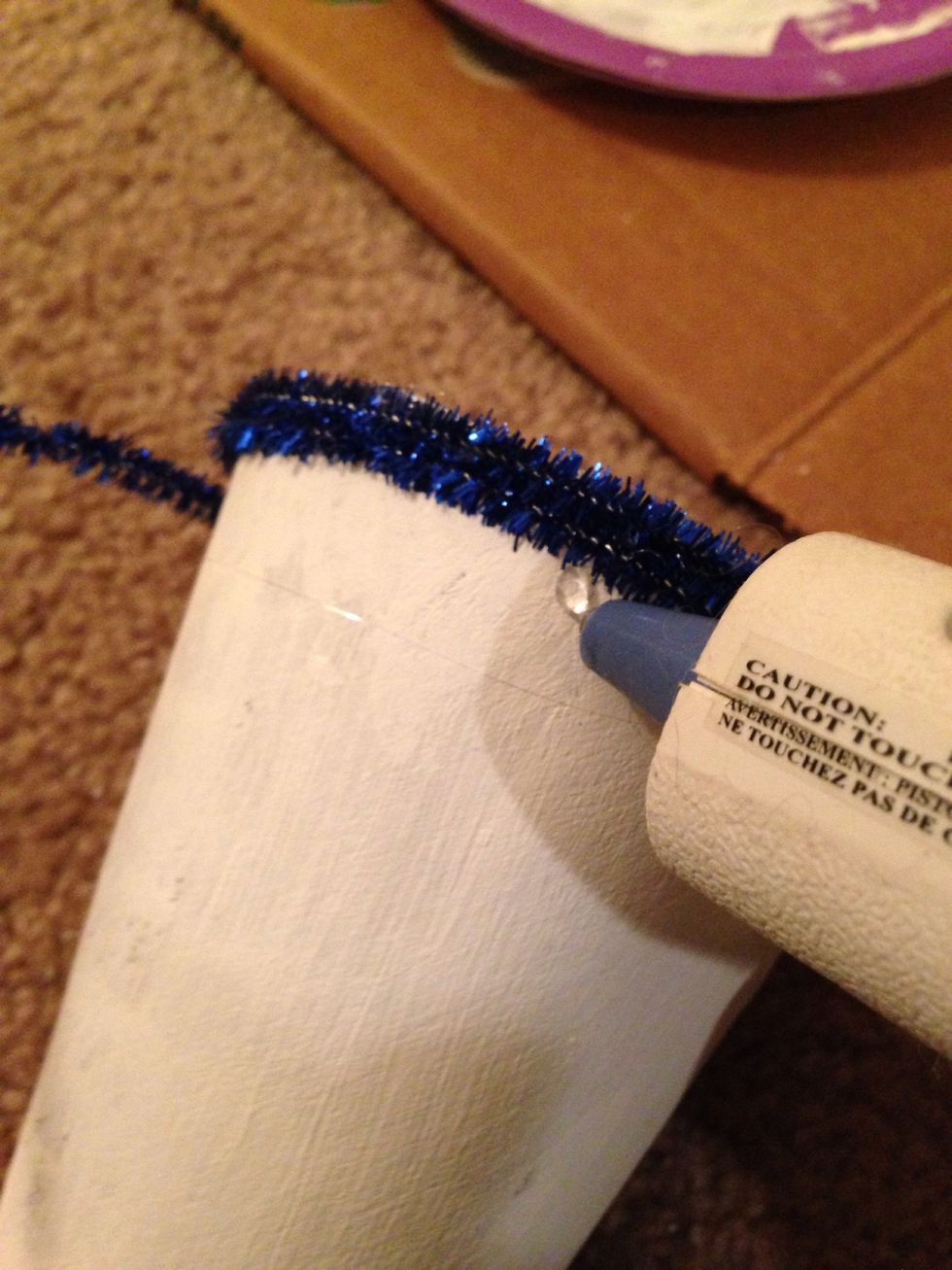 Again placing dots of glue all the way around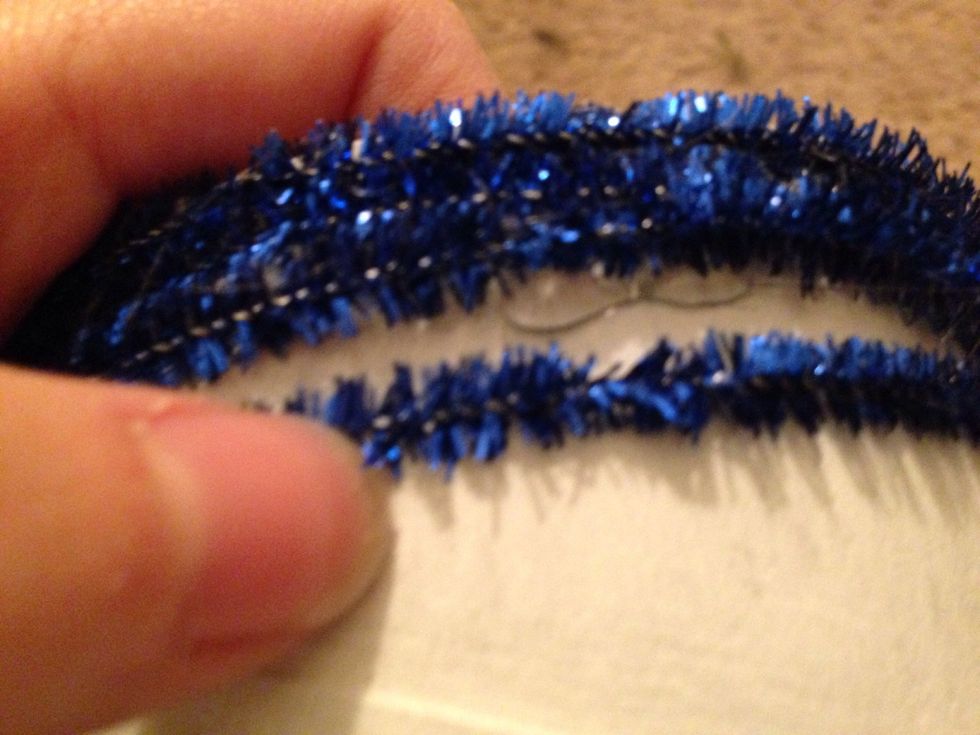 Make sure the pipe cleaners are right up next to each other all the way around or you might get angled stripes or open spaces.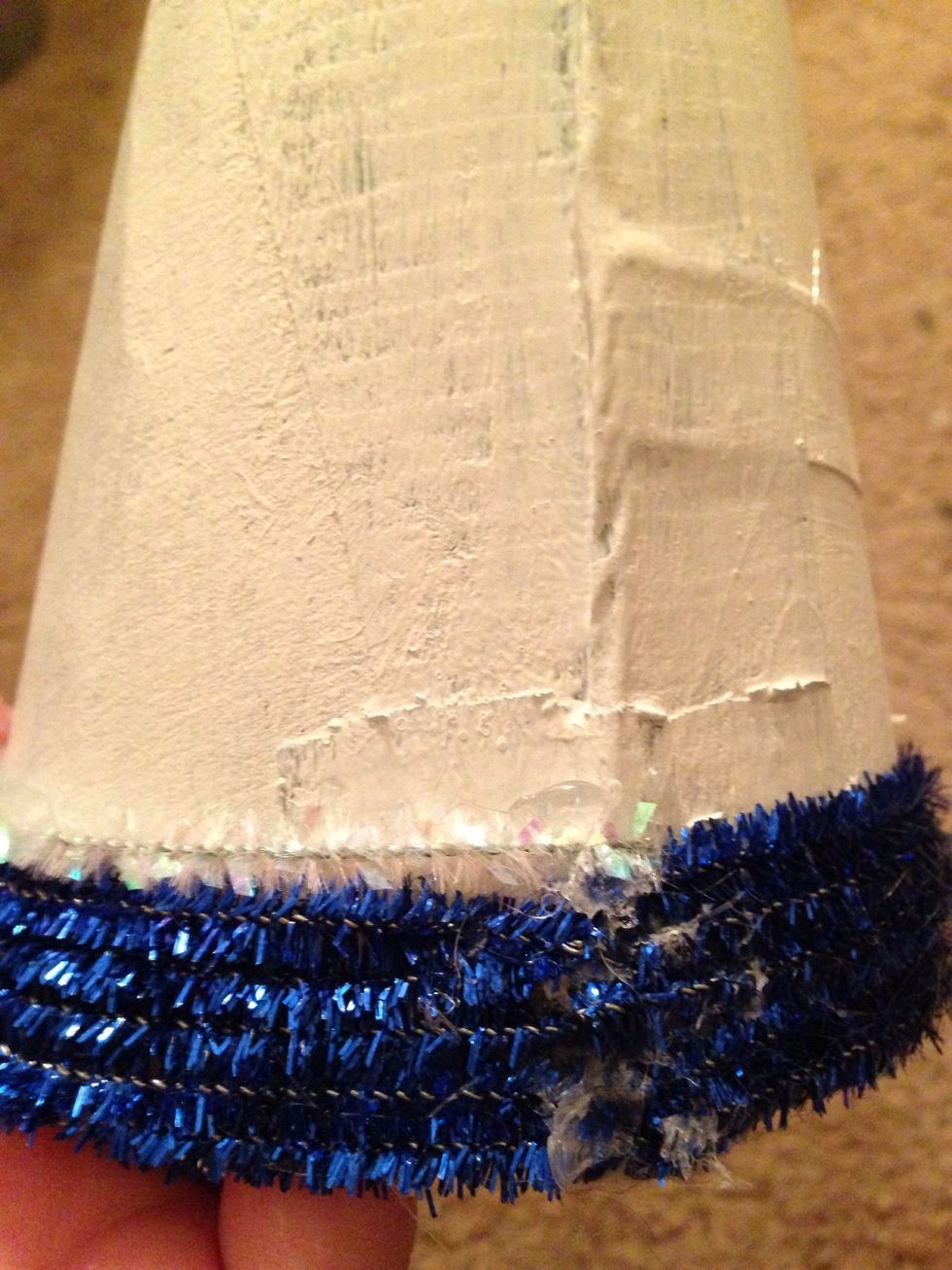 After five pipe cleaners switch colors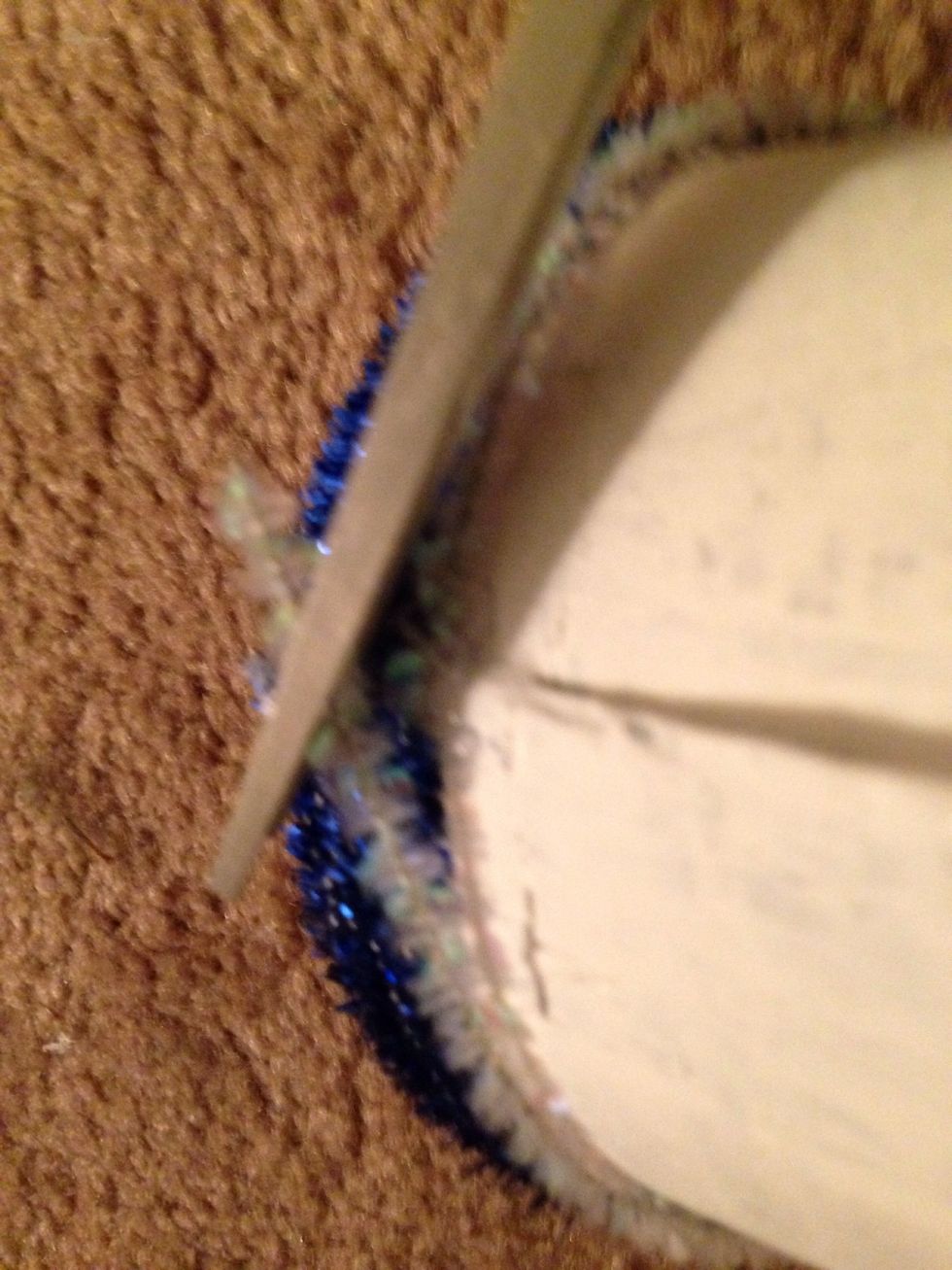 You'll get to a point where the pipe cleaners are longer than the cone simply cut off the ends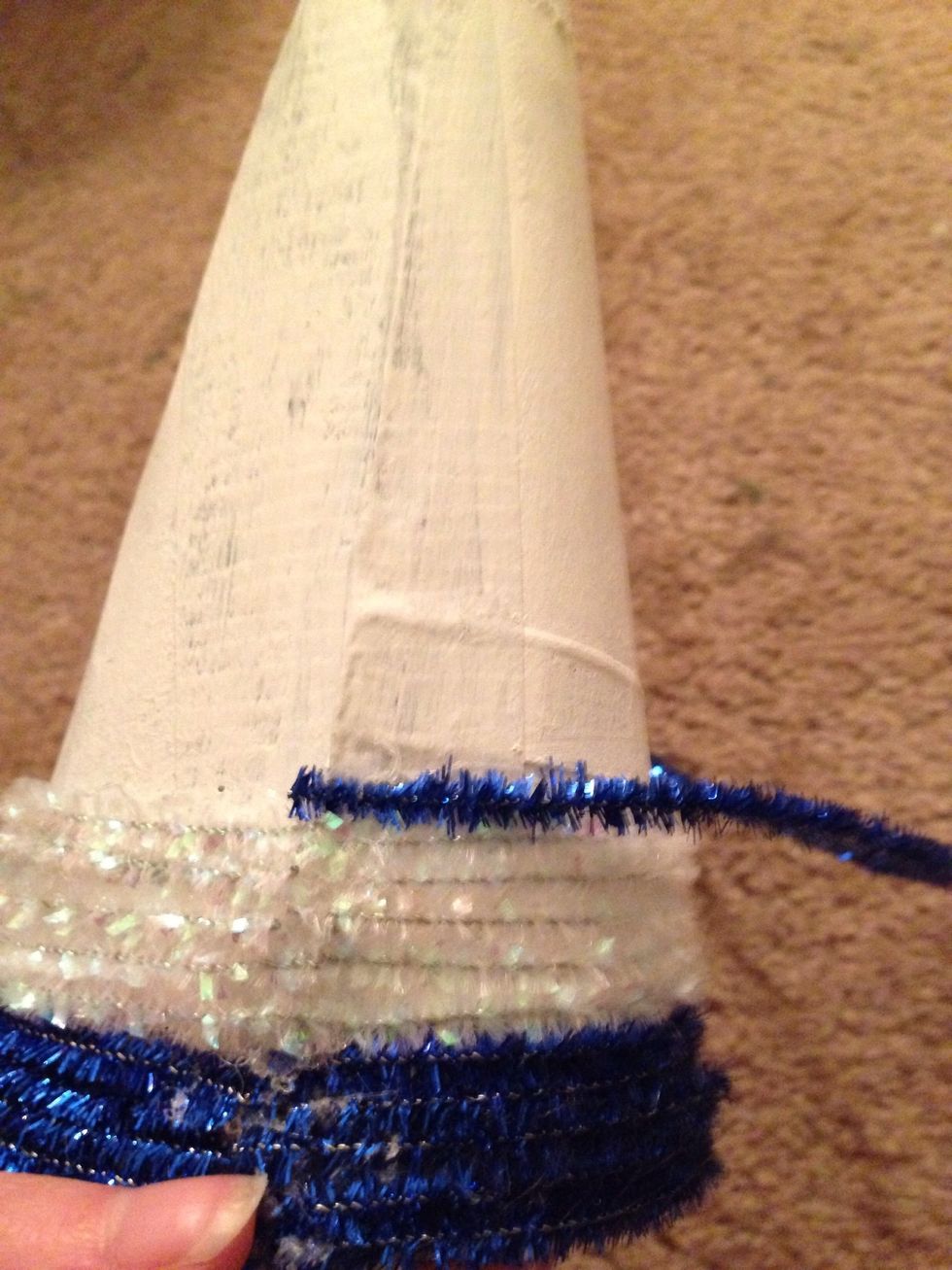 After five, switch colors again. Remember to put those glue dots all the way around!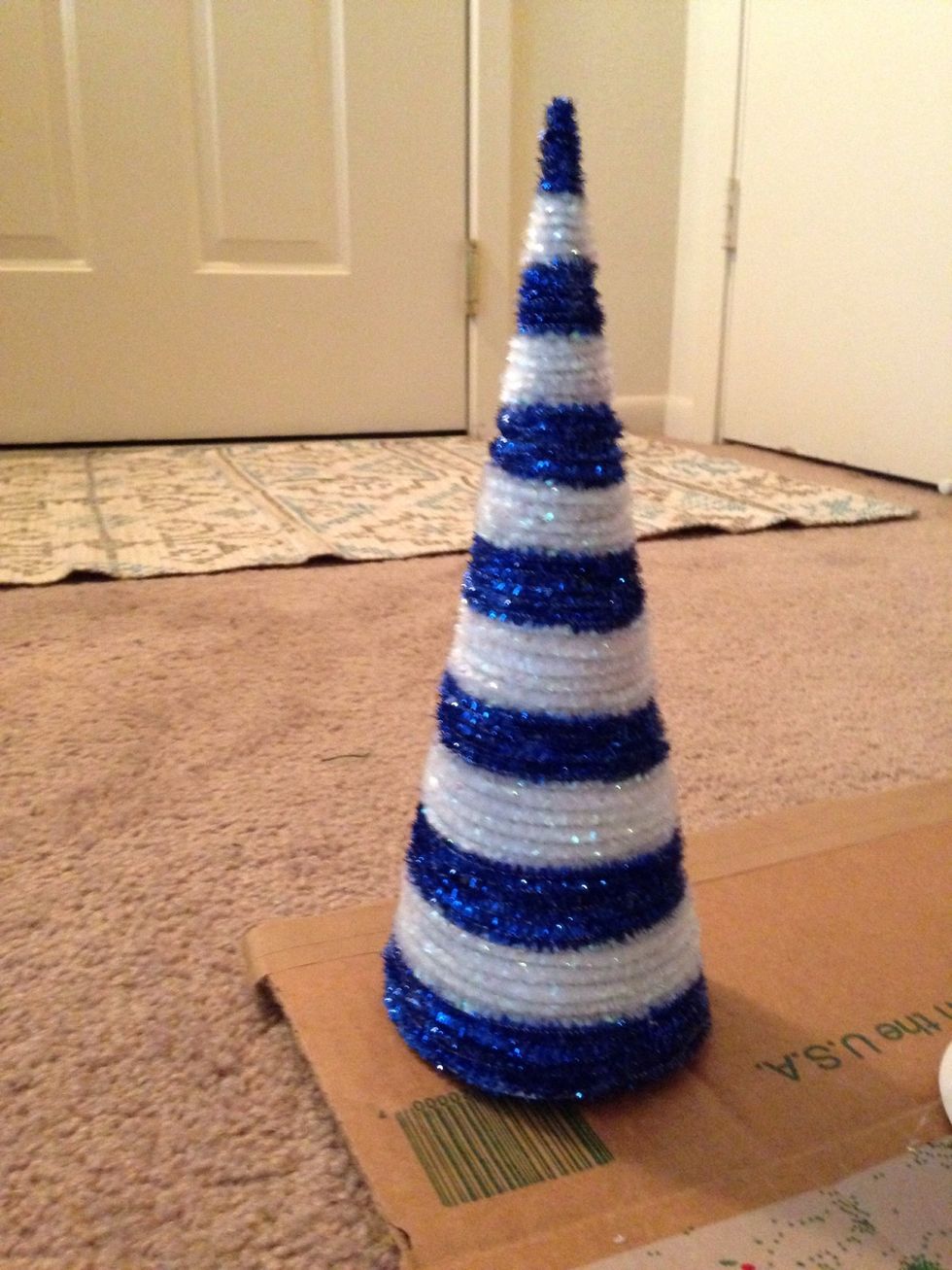 This was the most time consuming one. P.s. The top stripes were mostly made from the trimmed ones from near the middle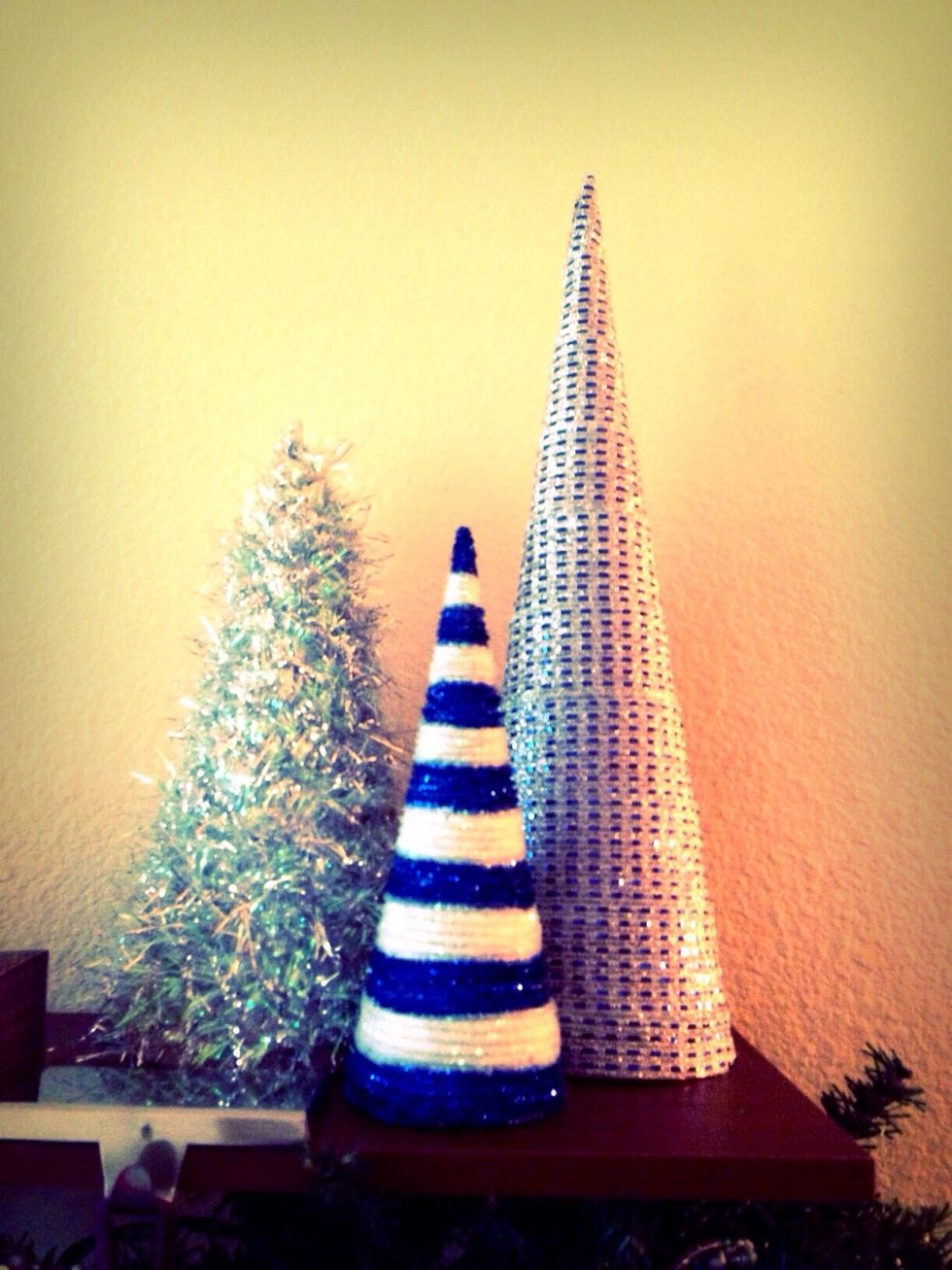 Display as you like!
Thanks for looking! Feel free to comment and or ask questions 😺
3.0 Thin cardboard boxes
Hot glue
1.0 Hot glue gun
Scissors
Duct tape
Ribbon
2.0 Pieces of garland
Pipe cleaners
Paint
Paintbrush