Have extra candy and don't know what to do with it? Whip these up real quick, you'll thank me later!
28
Gather ingredients.
Spray pan with cooking spray and set aside.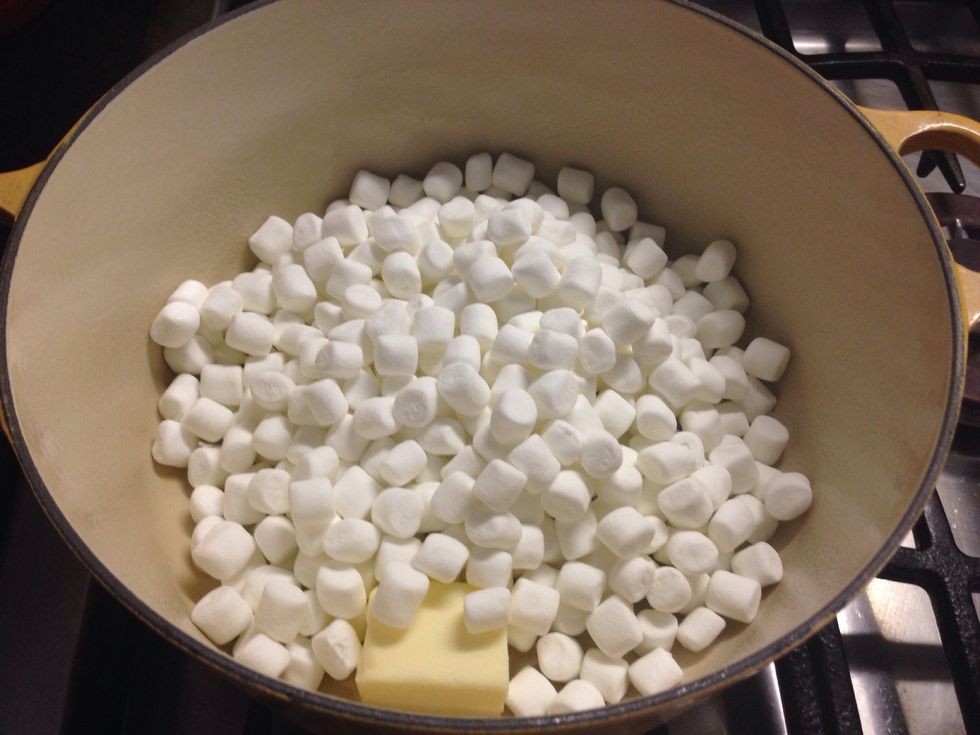 Melt butter and marshmallows over medium low heat.
Almost ready, I add my vanilla now.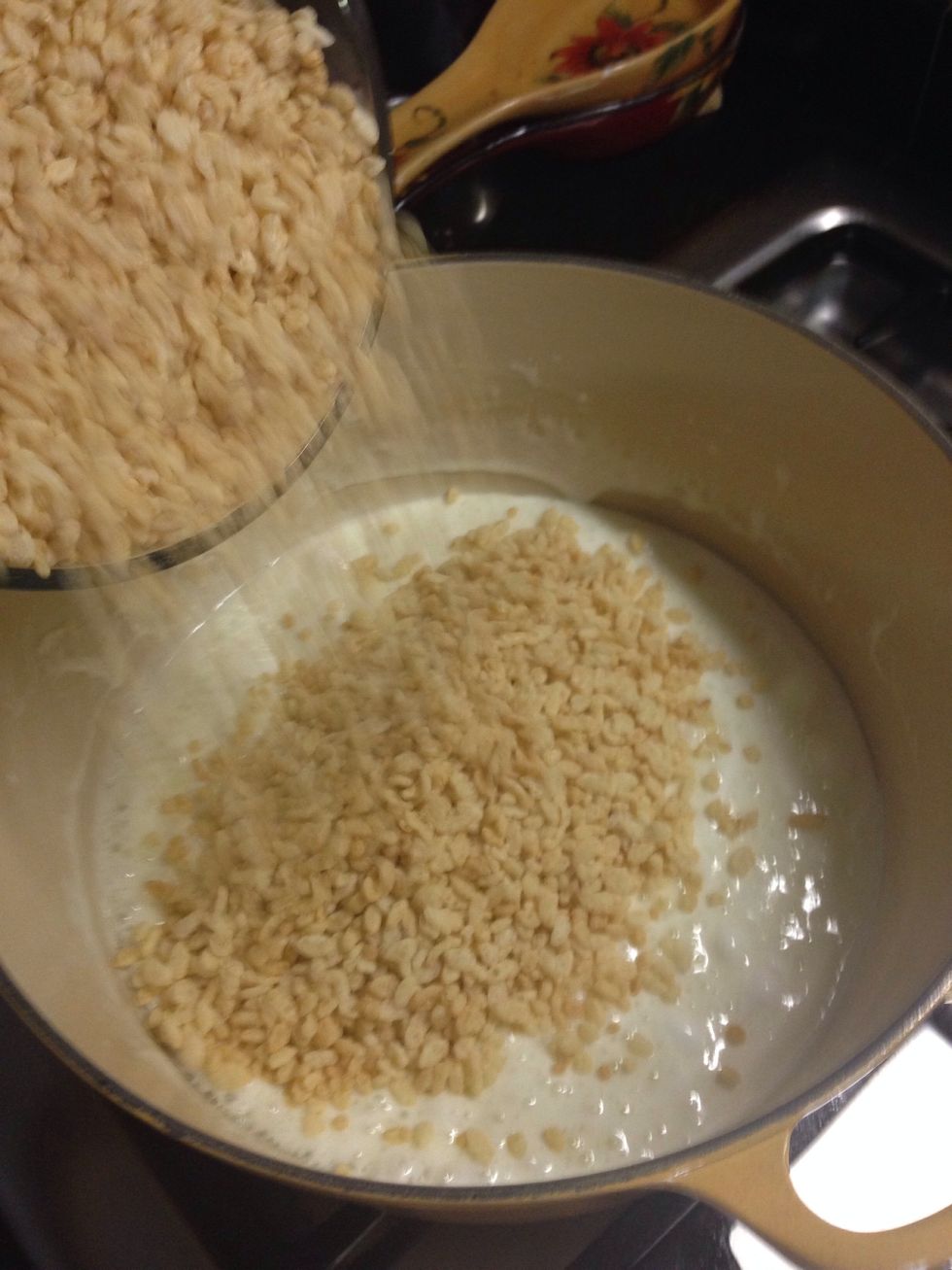 Once completely melted, stir in cereal.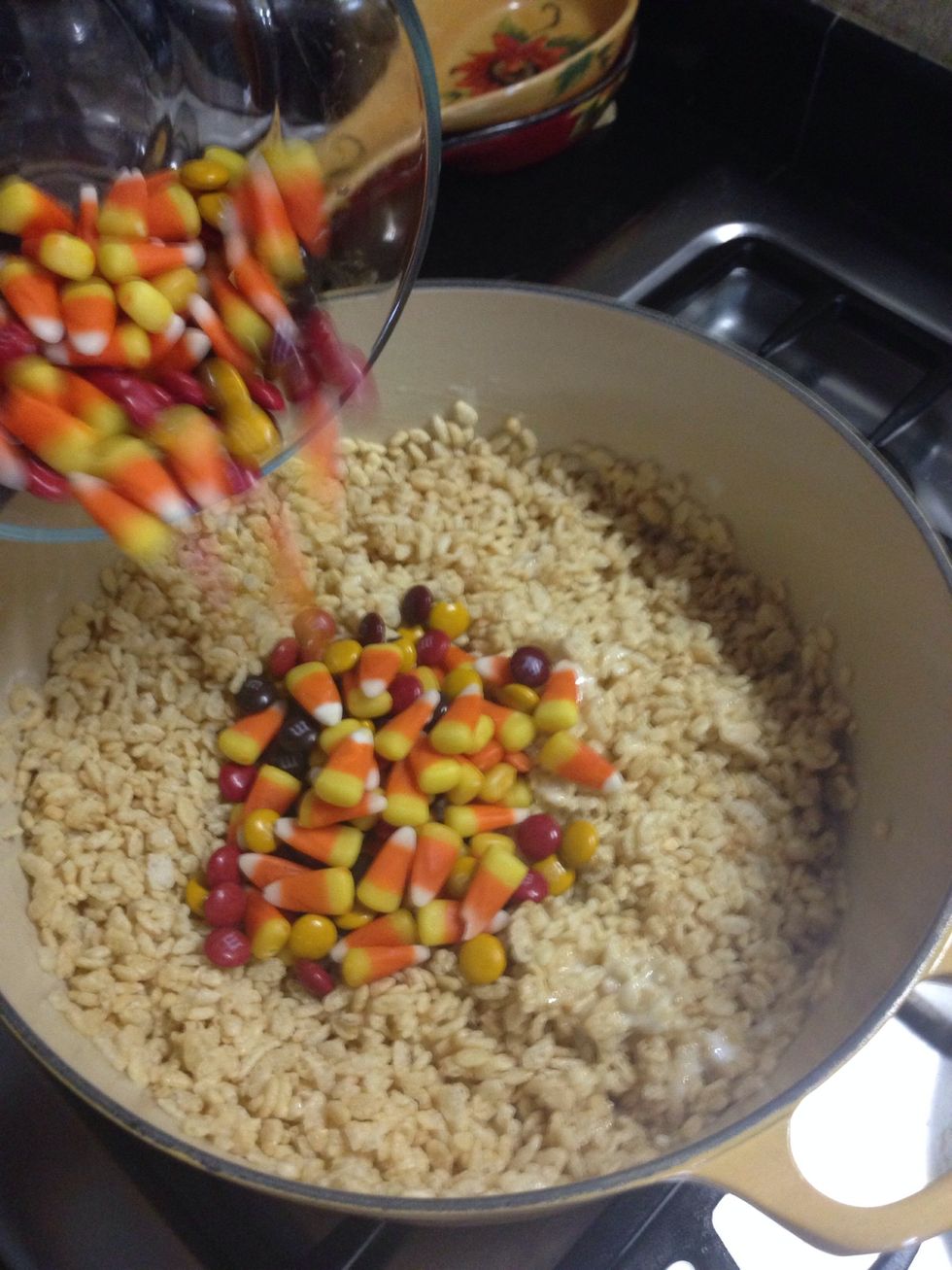 And candy!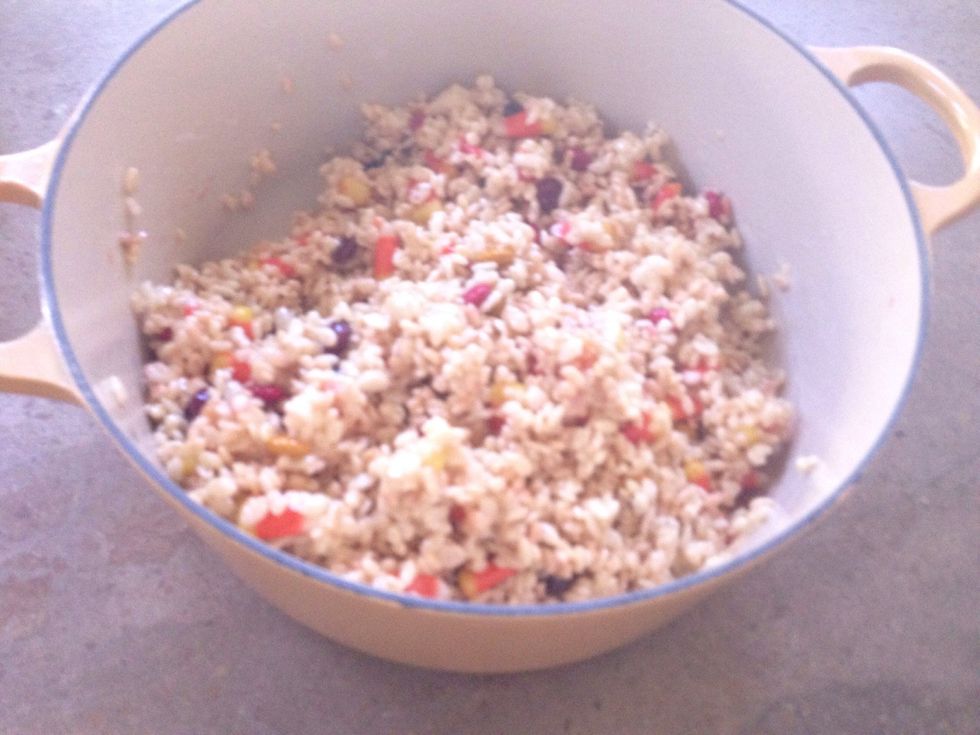 Stir well (and quickly) until combined.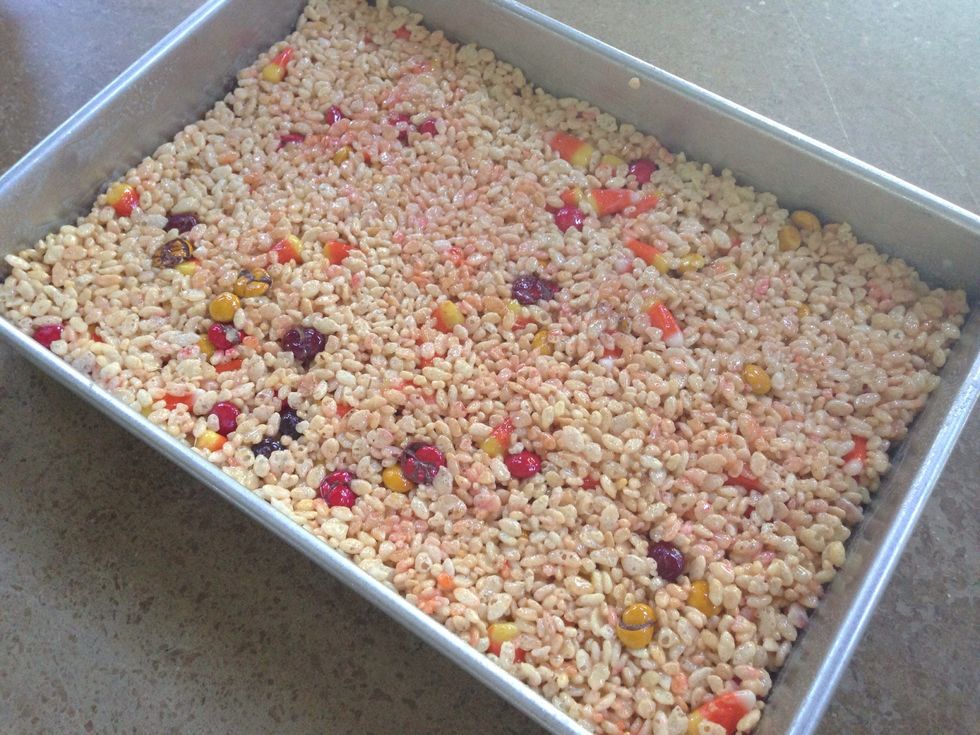 Press into pan, I use a spatula and piece of wax or parchment paper to get it nice and even.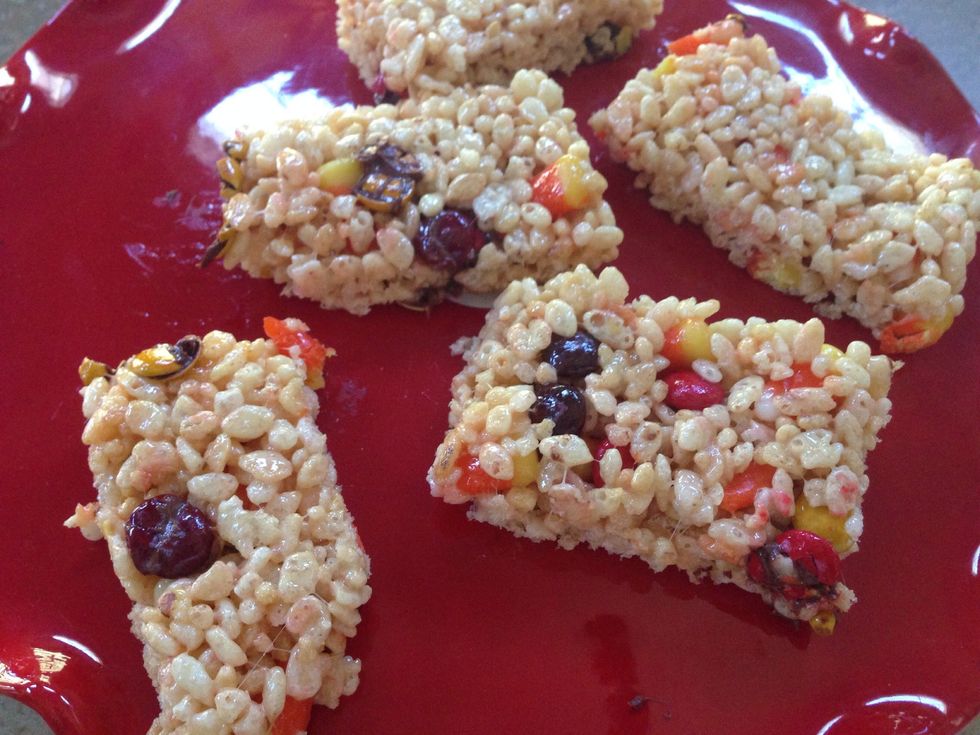 Cut into bars and enjoy!
2.0Tbsp Butter
10.0oz Marshmallows
2/3c Candy corn
1/2c M&M's
1.0tsp Vanilla (optional)
6.0c Rice cereal
Cooking spray
13x9 - 2 in deep pan
style="margin-bottom:60px;">