Ingredients..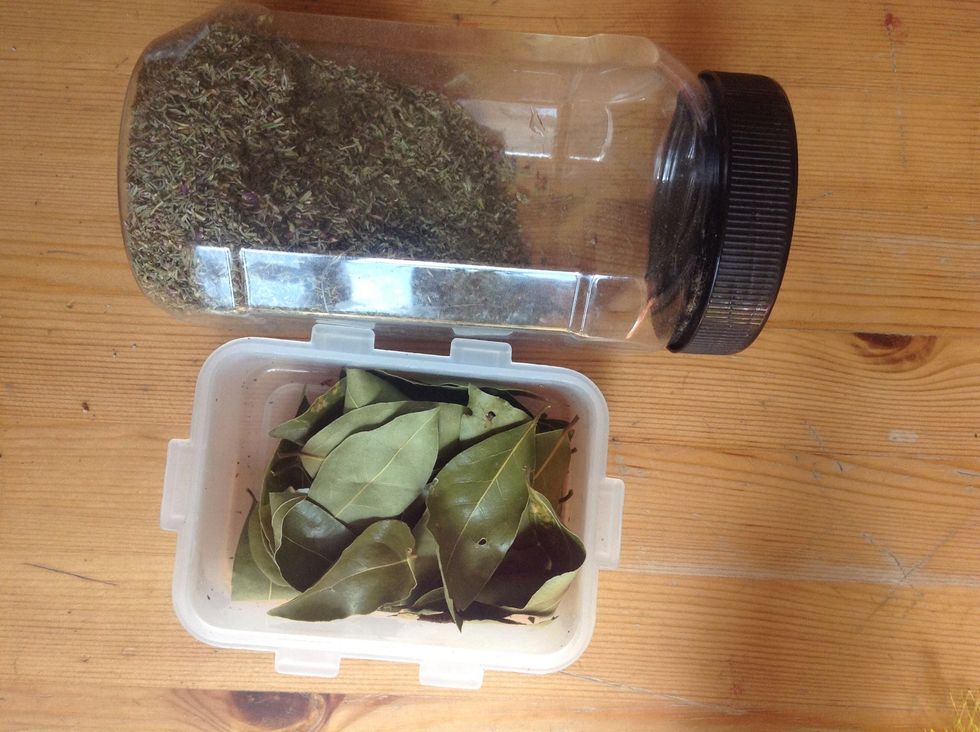 Herbes de Provence from my village, as usual, and bay leaves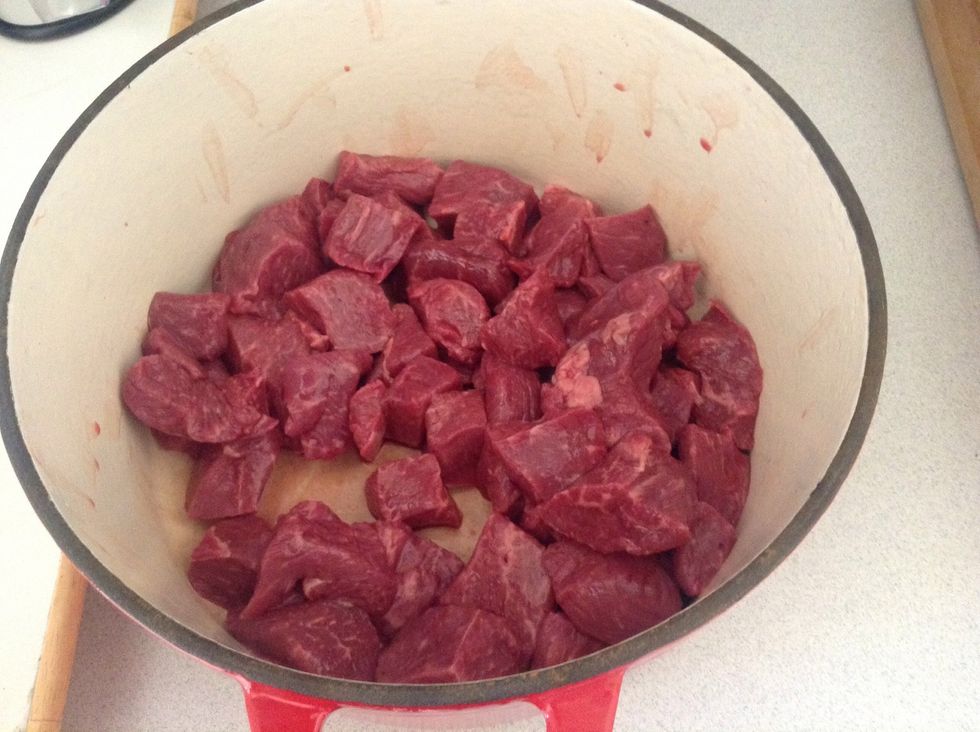 Put the meat in the pot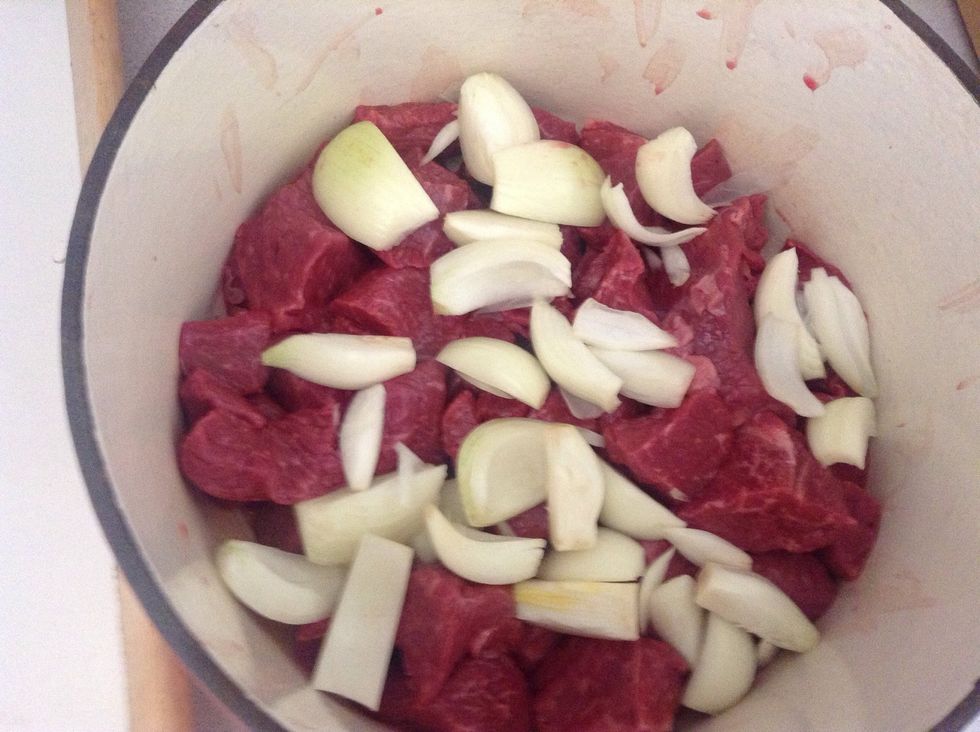 Add onions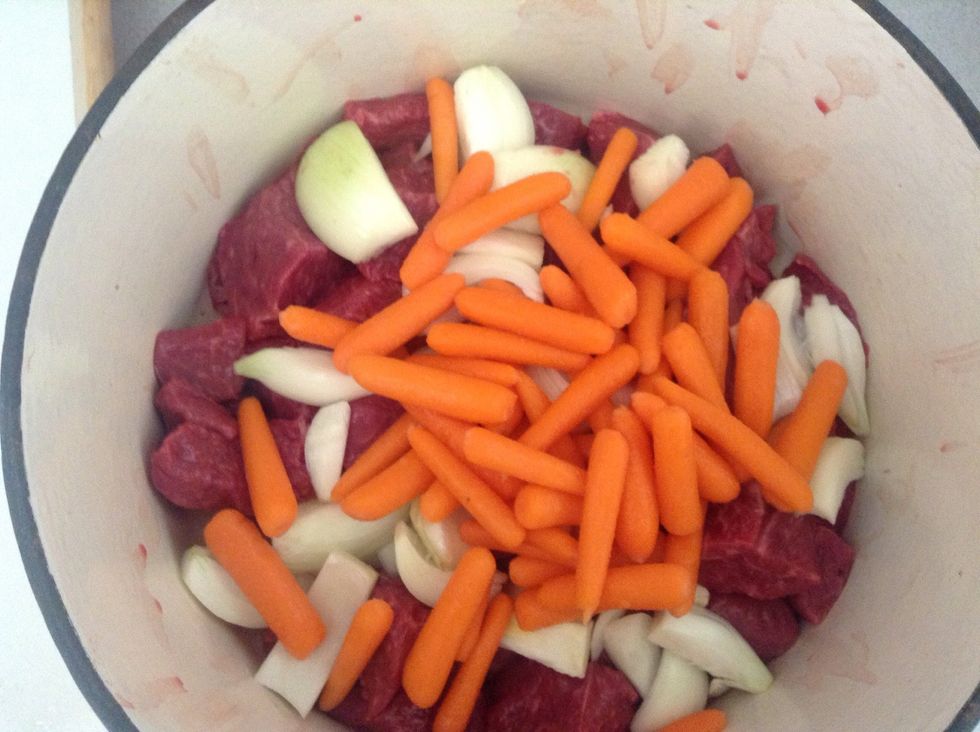 Baby carrot (or u can cut a big one into pieces)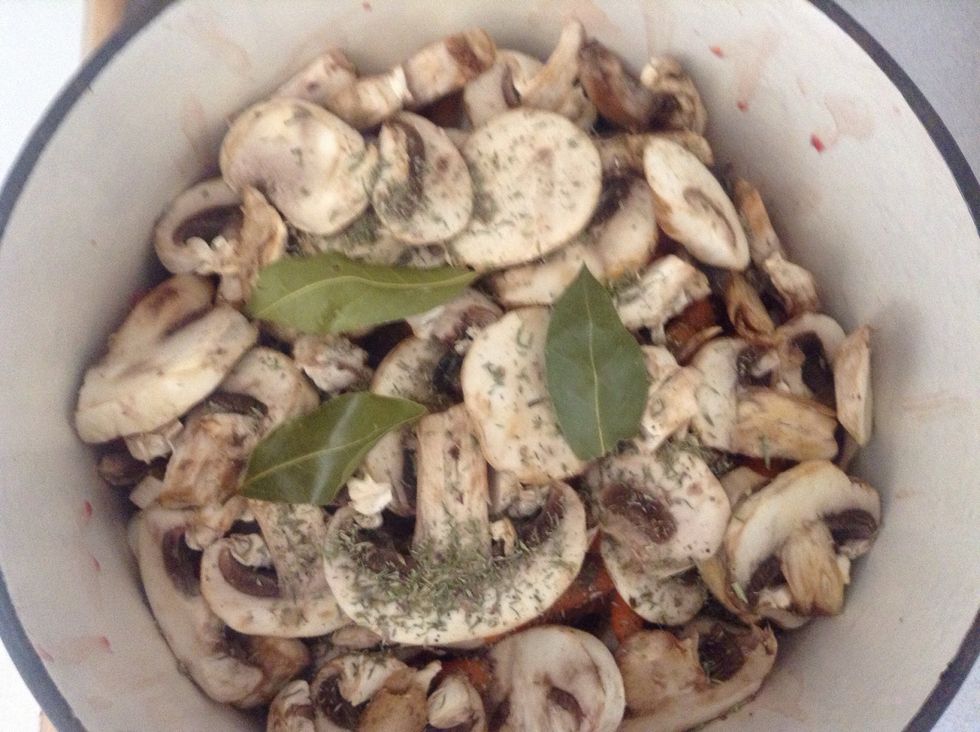 Add mushrooms, herbes de Provence, bay leaves
Add the entire bottle of wine...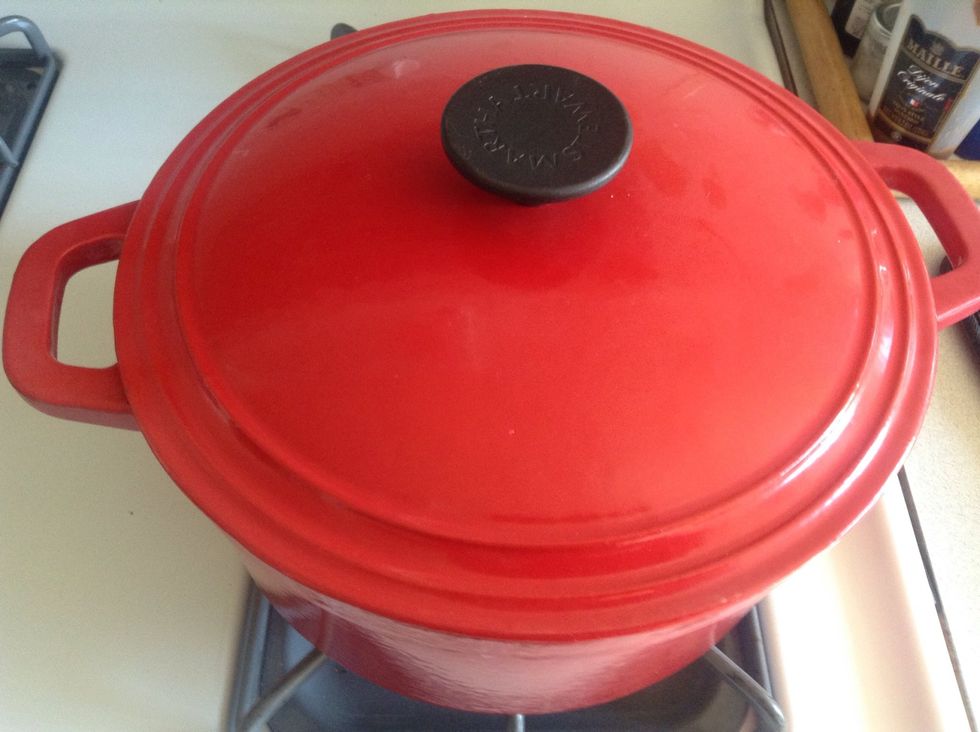 Cover, and let marinate 1 day, or a minimum of 4h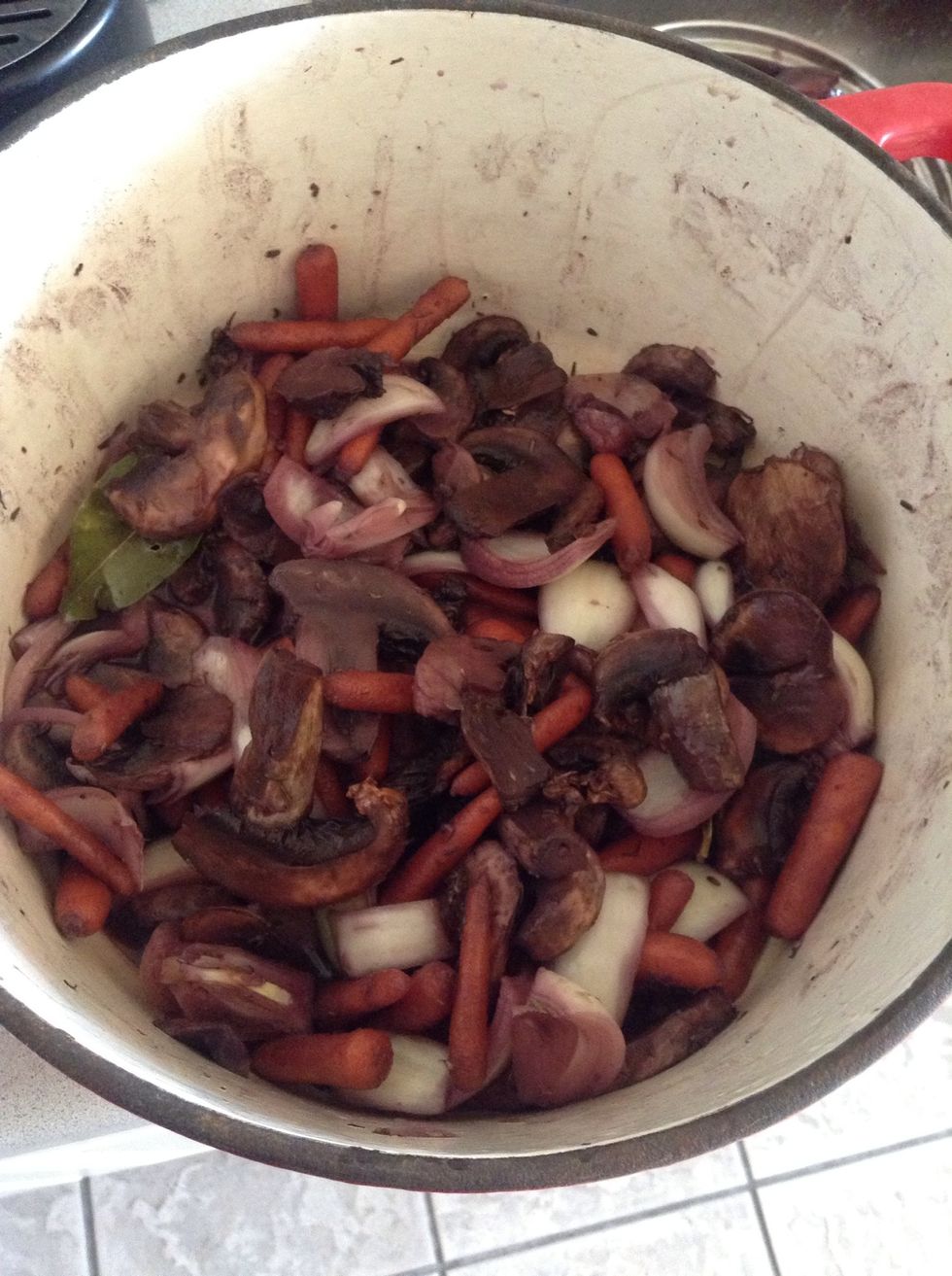 Filter the wine, separate veggies from meat
Meat is not too dark from wine... It s not like the civet ...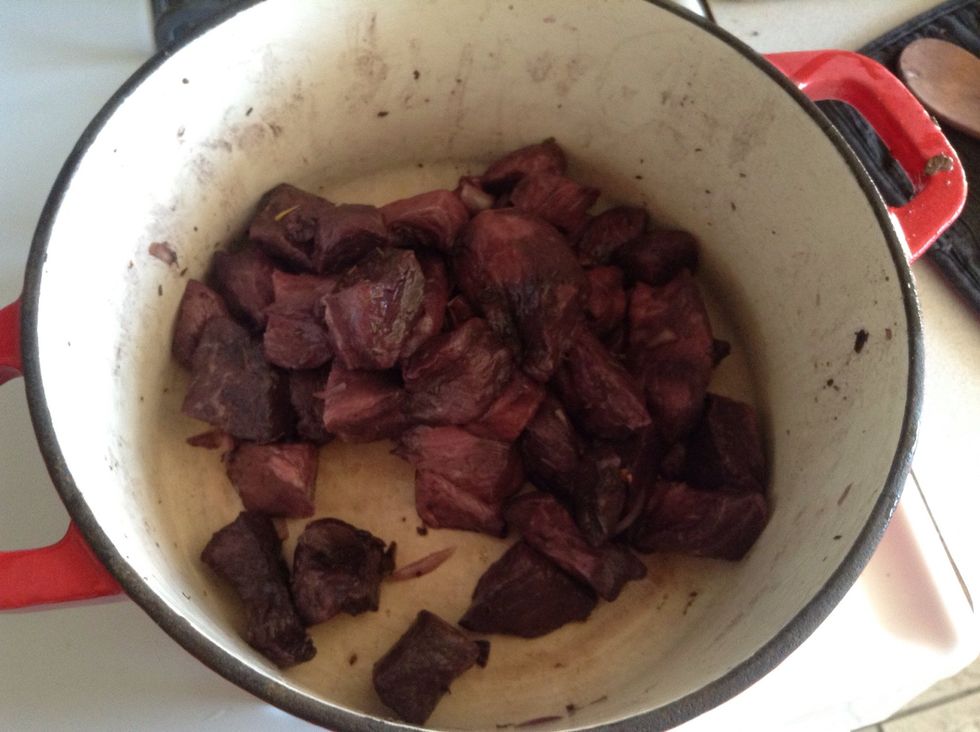 Add 2 spoons of olive oil to the meat, and start cooking the meat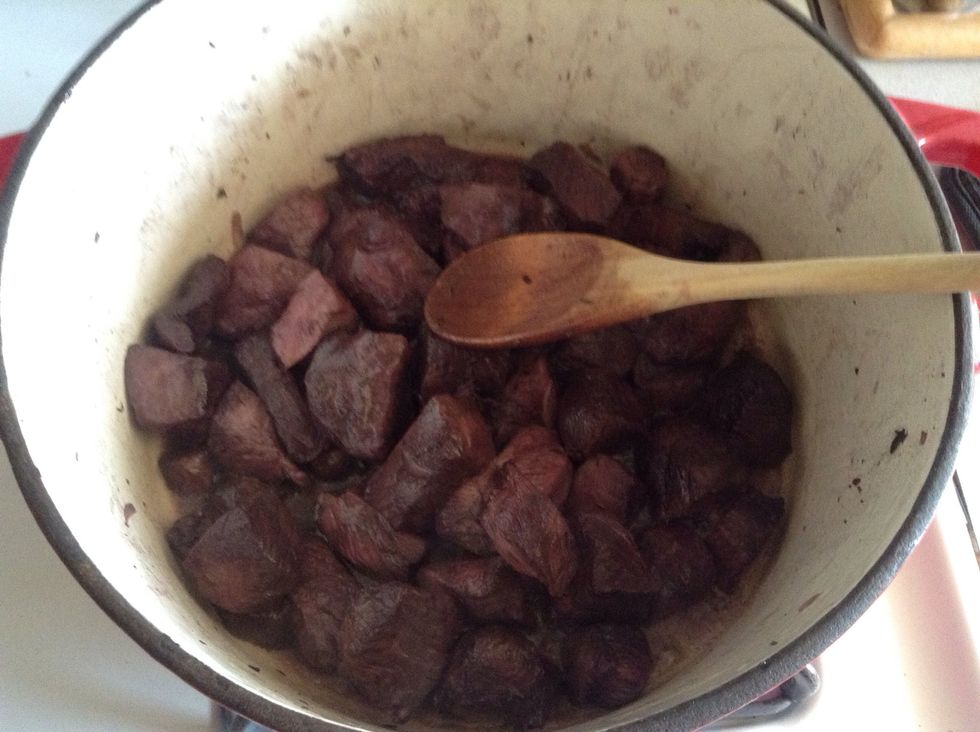 It reduces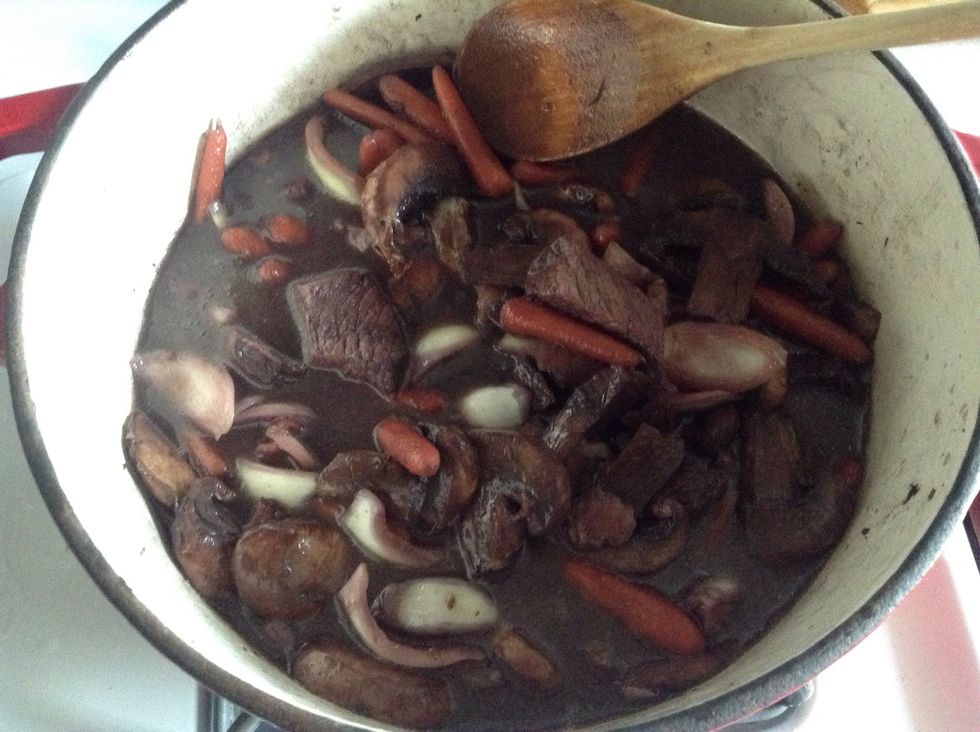 Add the wine and all veggies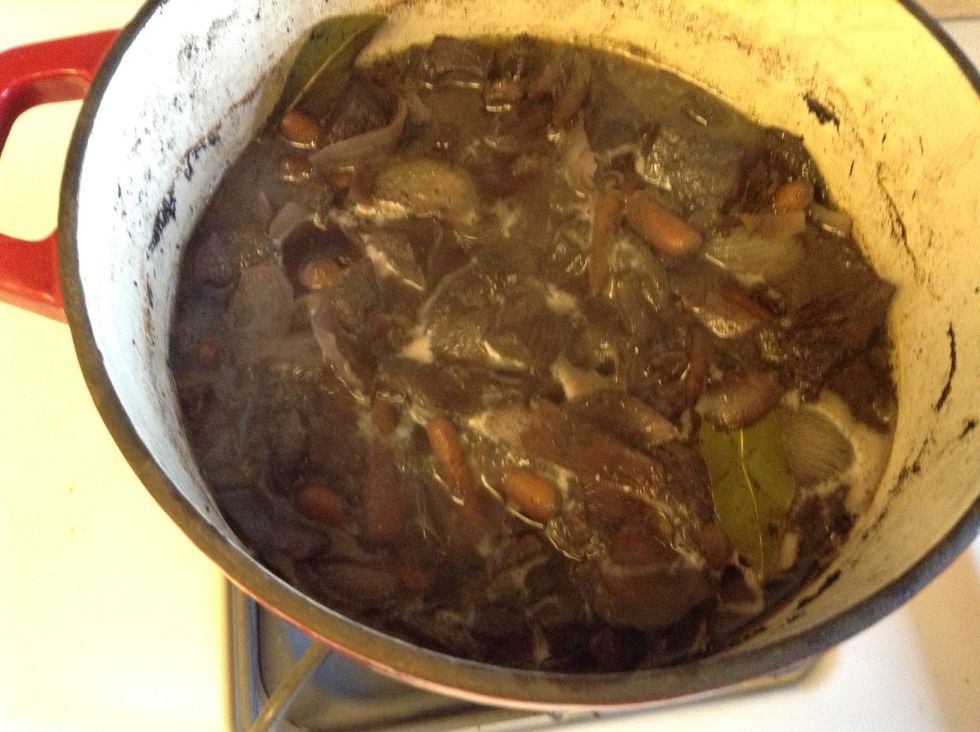 Keep high heat to evaporate alcohol
After alcohol evaporation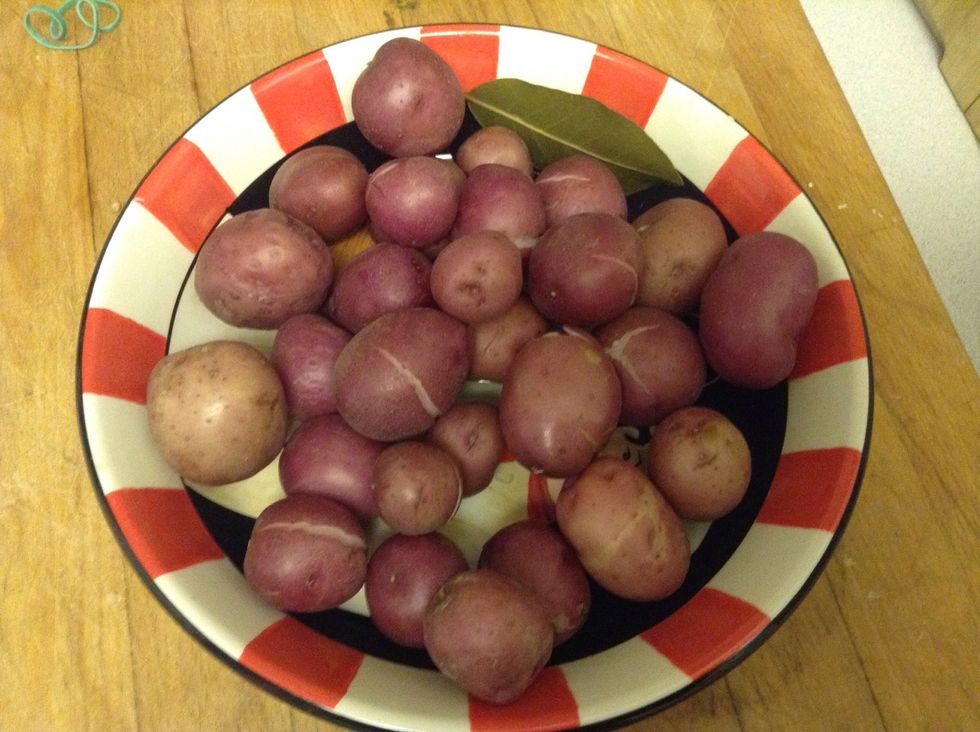 Steamed Potatoes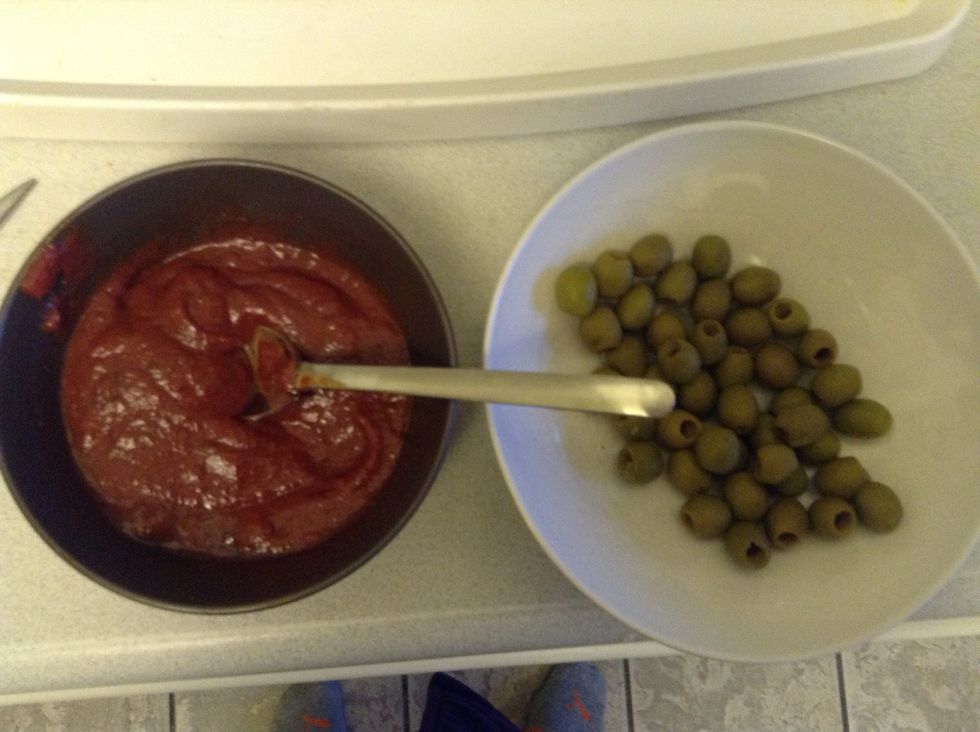 Prepare tomatoes paste and the green olives
Add 1st tomatoes paste, mix until homogeneous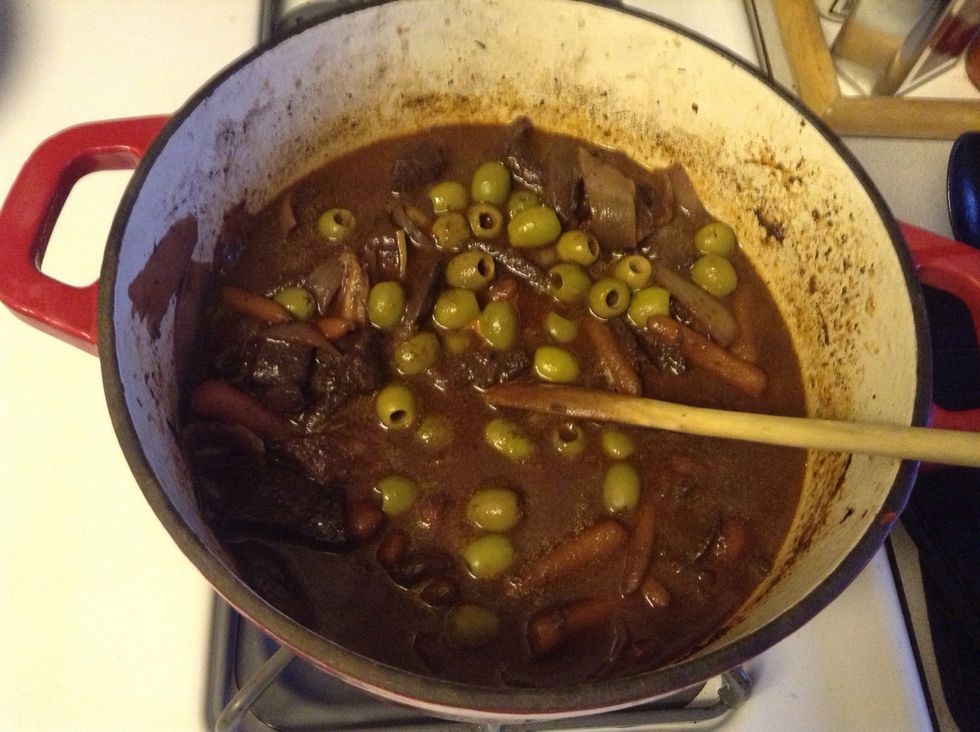 Add olives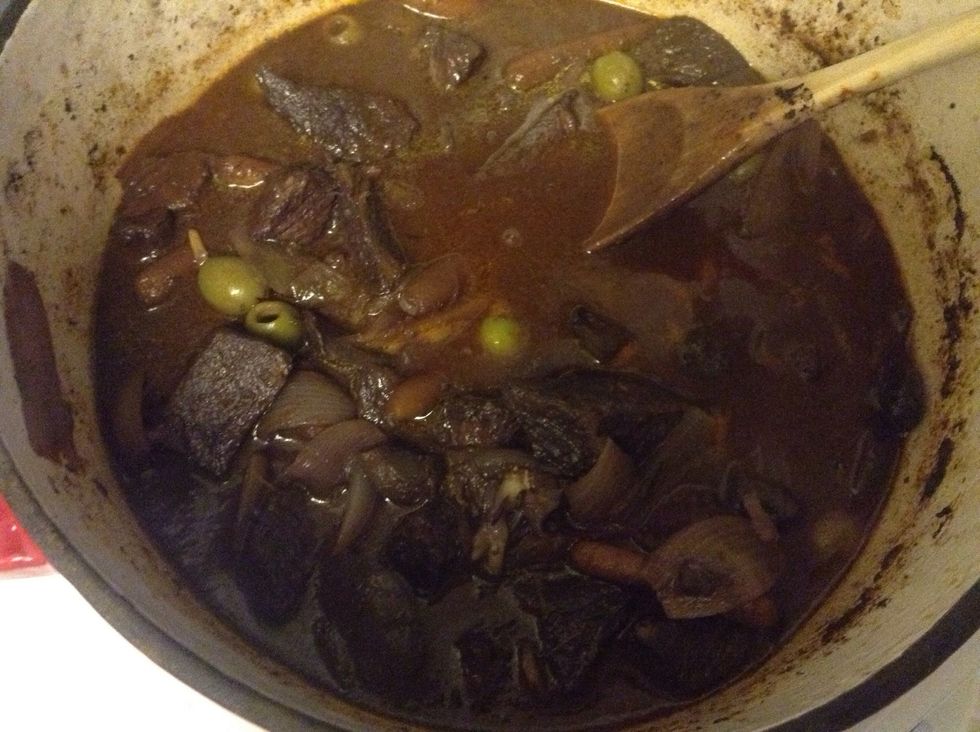 Cook together at low heat 45 min
Et voila! It's great with steamed potatoes or pasta.. Bon appetit!!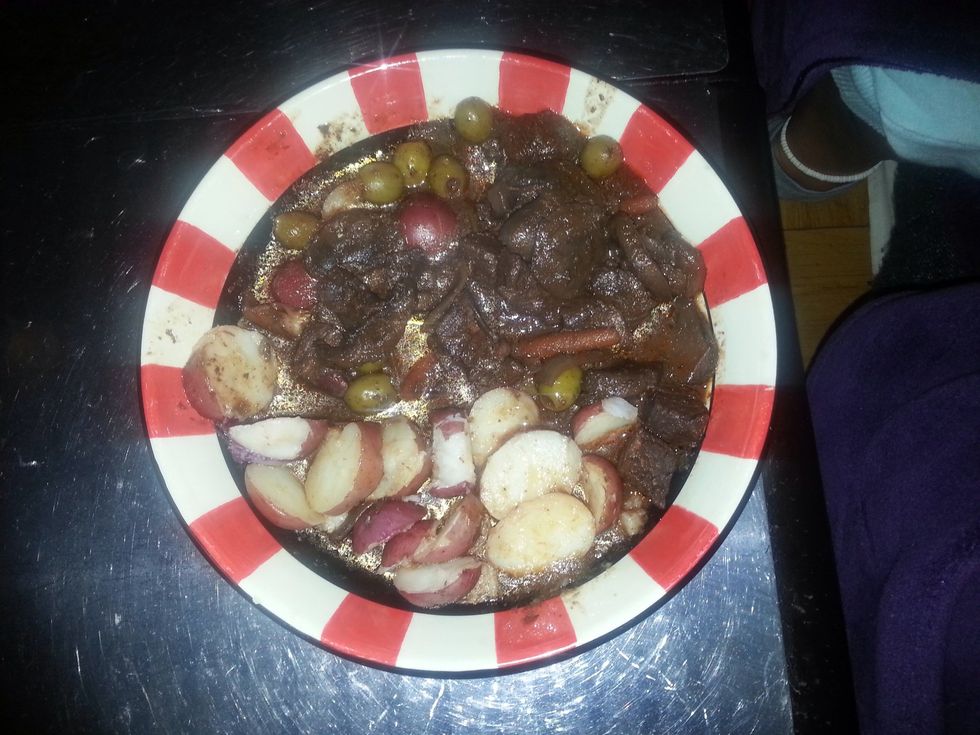 This dish is typical of Provence, a "lighter" version of the civet ...
Beef stew meat
1.0 Bottle of Red wine
Baby carrot
Mushroom
Onions yellow or white or onions pearl
Tomato paste
Green or black olive (up to ur taste)
Herbes de Provence
Bay leaves
Angélique B
French, Scientist, Bohemian geek, Mushrooms addict\And as I post mom's recipe ... Pictures of both of us ;)
style="margin-bottom:60px;">