How to make date sweetener
A natural sweetener that is high in vitamins A,B,D, as well as calcium, magnesium & potassium. It can be used just like honey or agave nectar. Give it a try & play around with it next time you cook.
30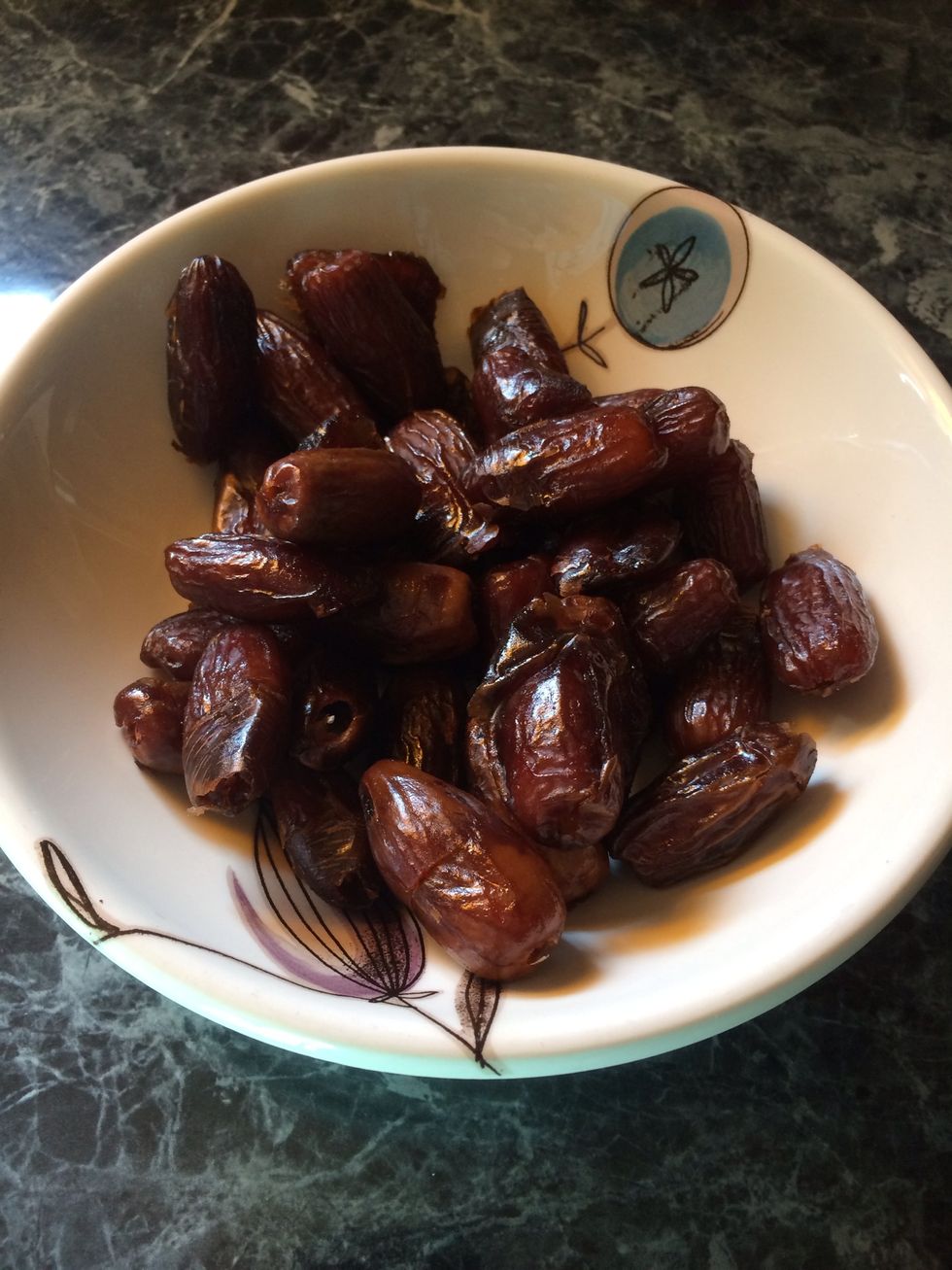 Dates the only ingredient you need besides water.😄😁 SIMPLE
Put the dates in a bowl and add a cup of boiling water over it. Let it sit for about 1hr to soften it up. I could have easily skipped this step since I have a high speed blender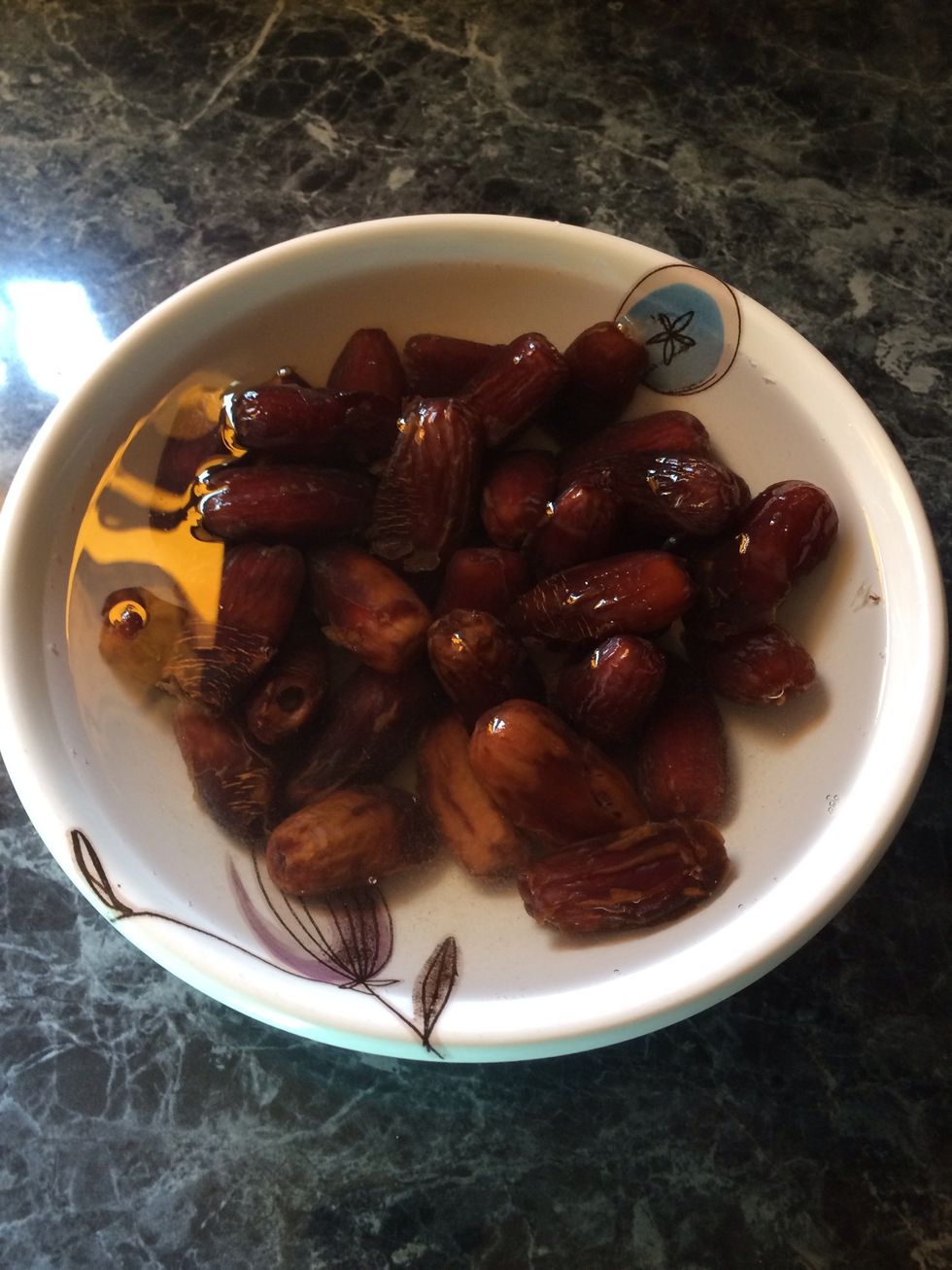 I chose not to. This step will soften the dates in the water making it super soft. Skip this step if you have a high speed blender. This is totally optional.
After the hour, remove the water and set the dates aside.
Now for this next step you need a high speed blender like a vitamix or blendtec. Add the water to the blender.
Than add the dates
If you don't own a high speed blender, you can also do this by taking a small pot, add filtered water & boil the dates. Reduce heat and simmer for 20 min.
When done,allow mixture to cool then add it to a regular blender until smooth. Add as much water as you want to bring it to your desired consistency.😁
Yummy in my tummy. This recipe makes a little bit over 1 cup and it also keeps in the fridge for several weeks. Enjoy
10.0oz Medjool dates or reg. dates
2/3c Water, filtered or add more if you like.