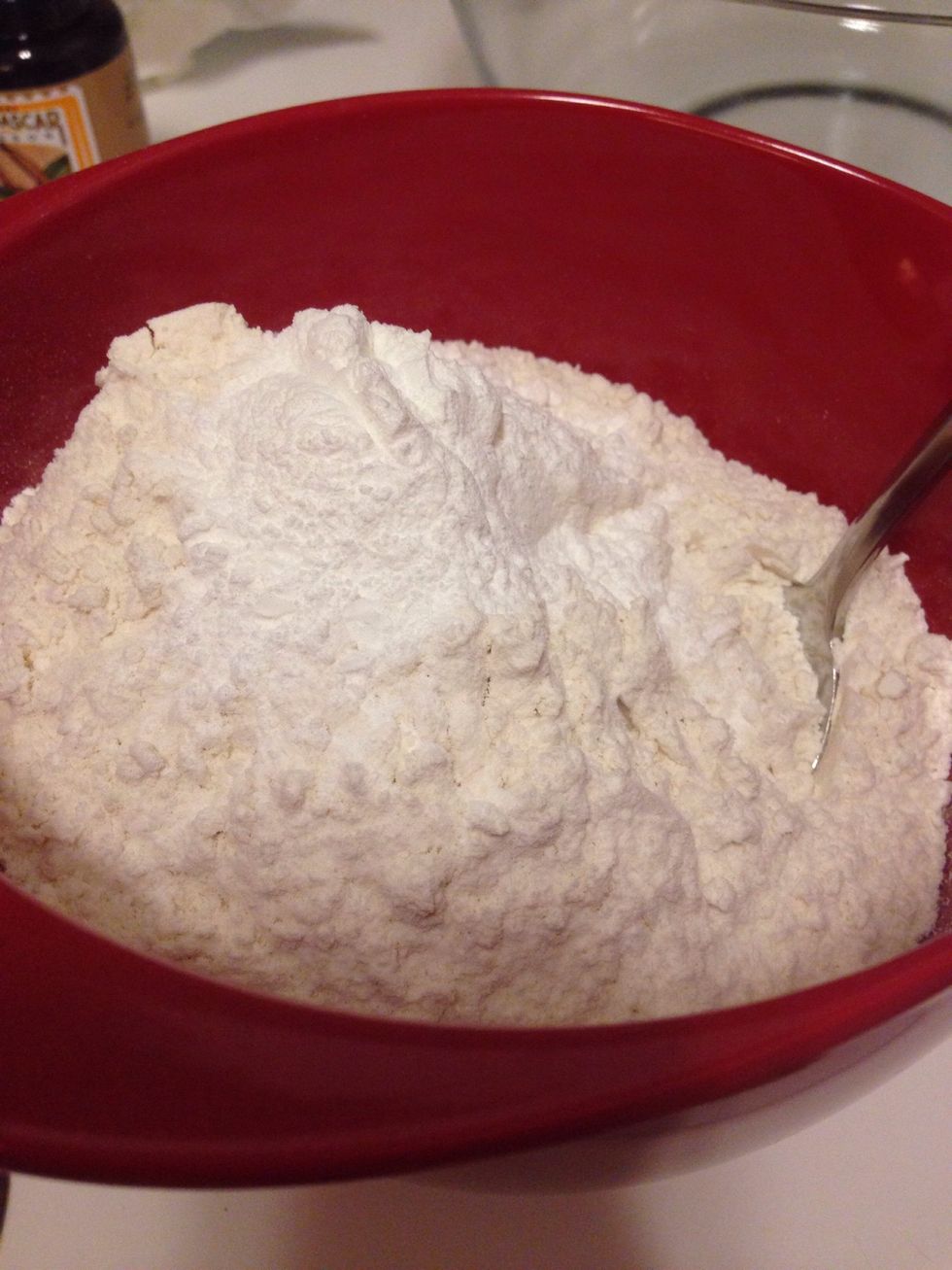 Preheat oven to 350* f. In a small bowl, whisk together the flour and baking powder - set aside.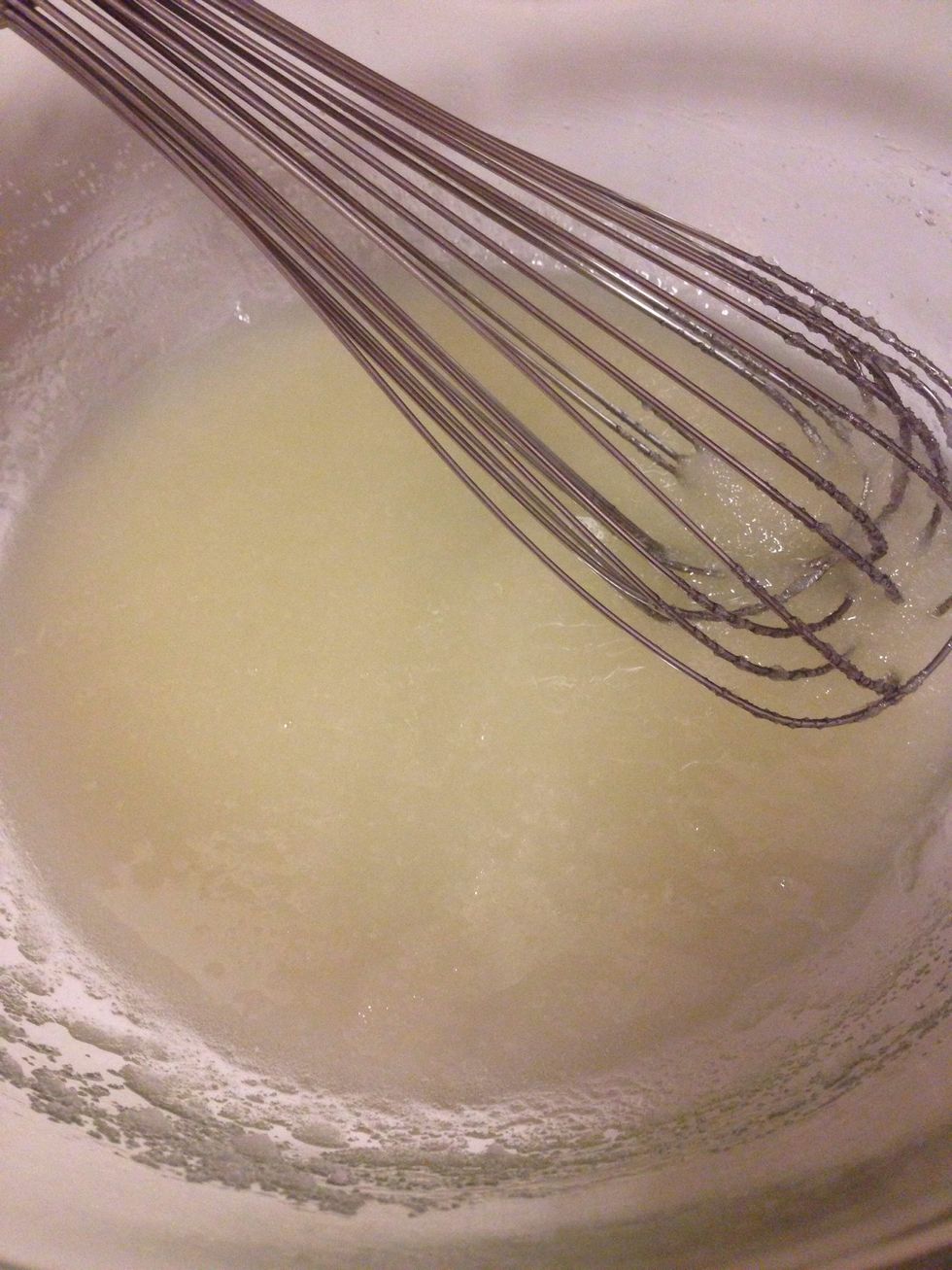 In a large bowl, whisk together the canola oil and sugar until well combined.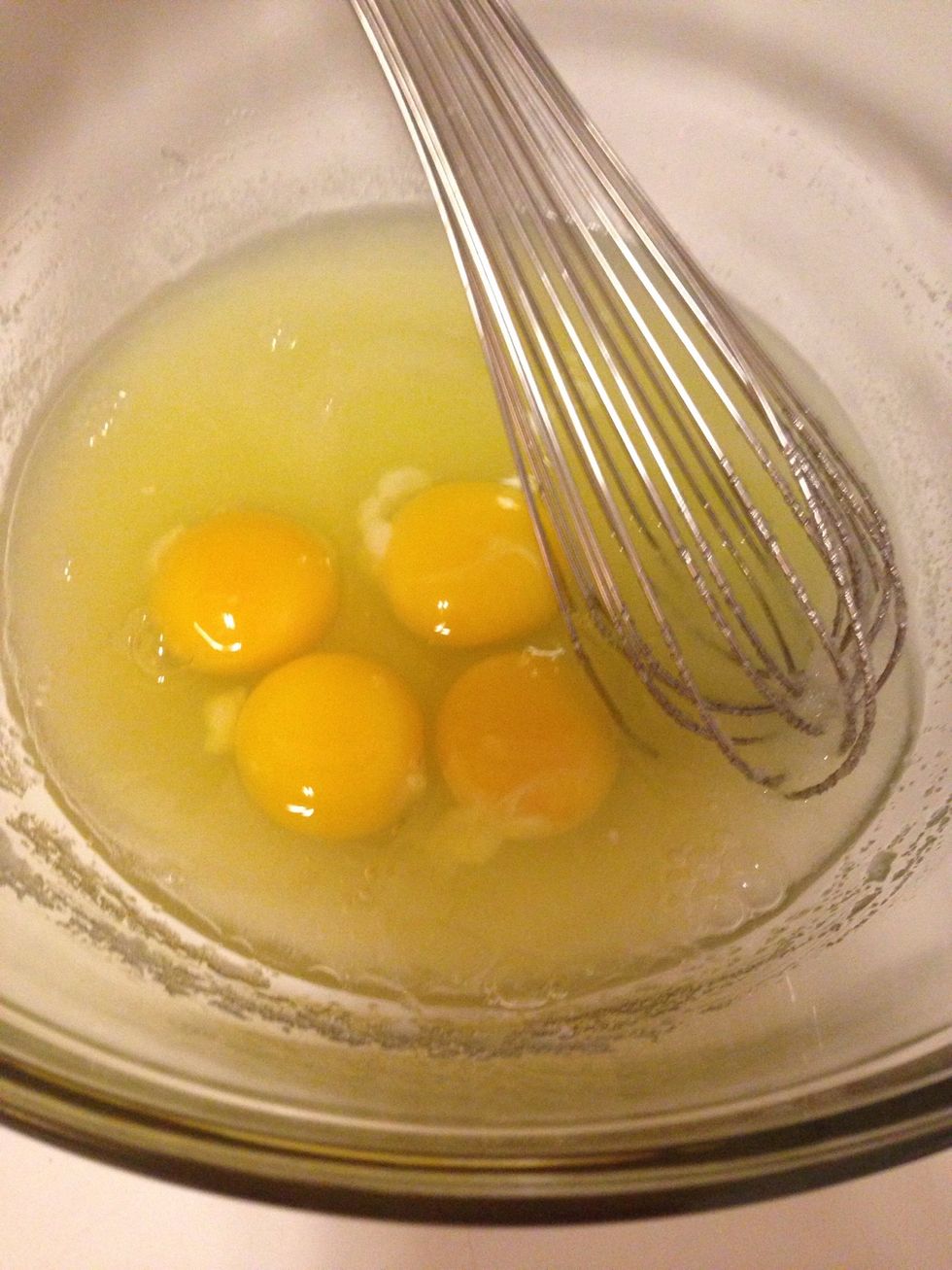 Add 4 eggs and beat very well.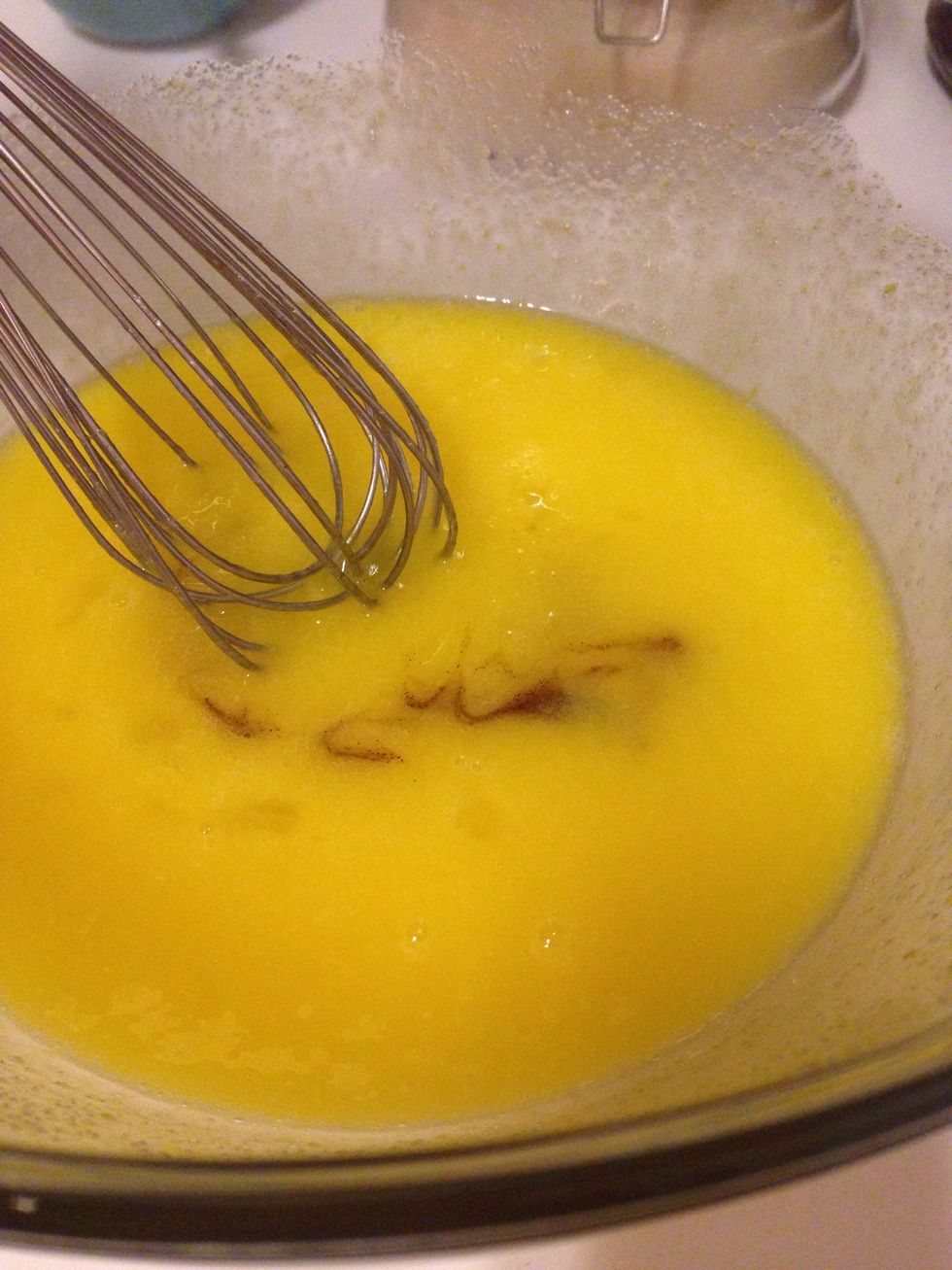 Add vanilla extract to the egg/oil/sugar mixture and beat until well combined.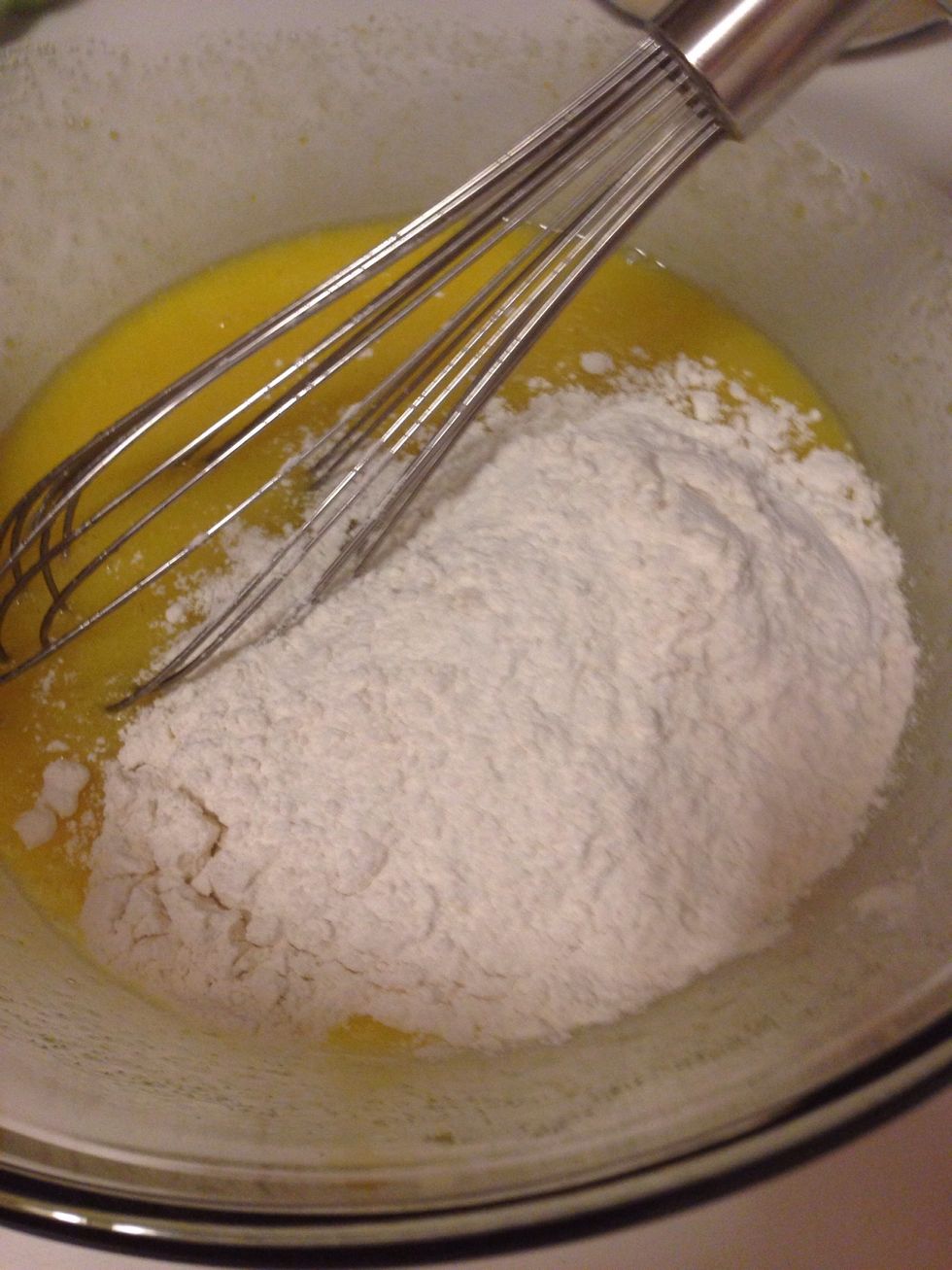 Add the dry ingredients (1/2 at a time) - the mixture gets VERY thick and sticky, so you'll need to switch from a whisk to a spoon or rubber spatula.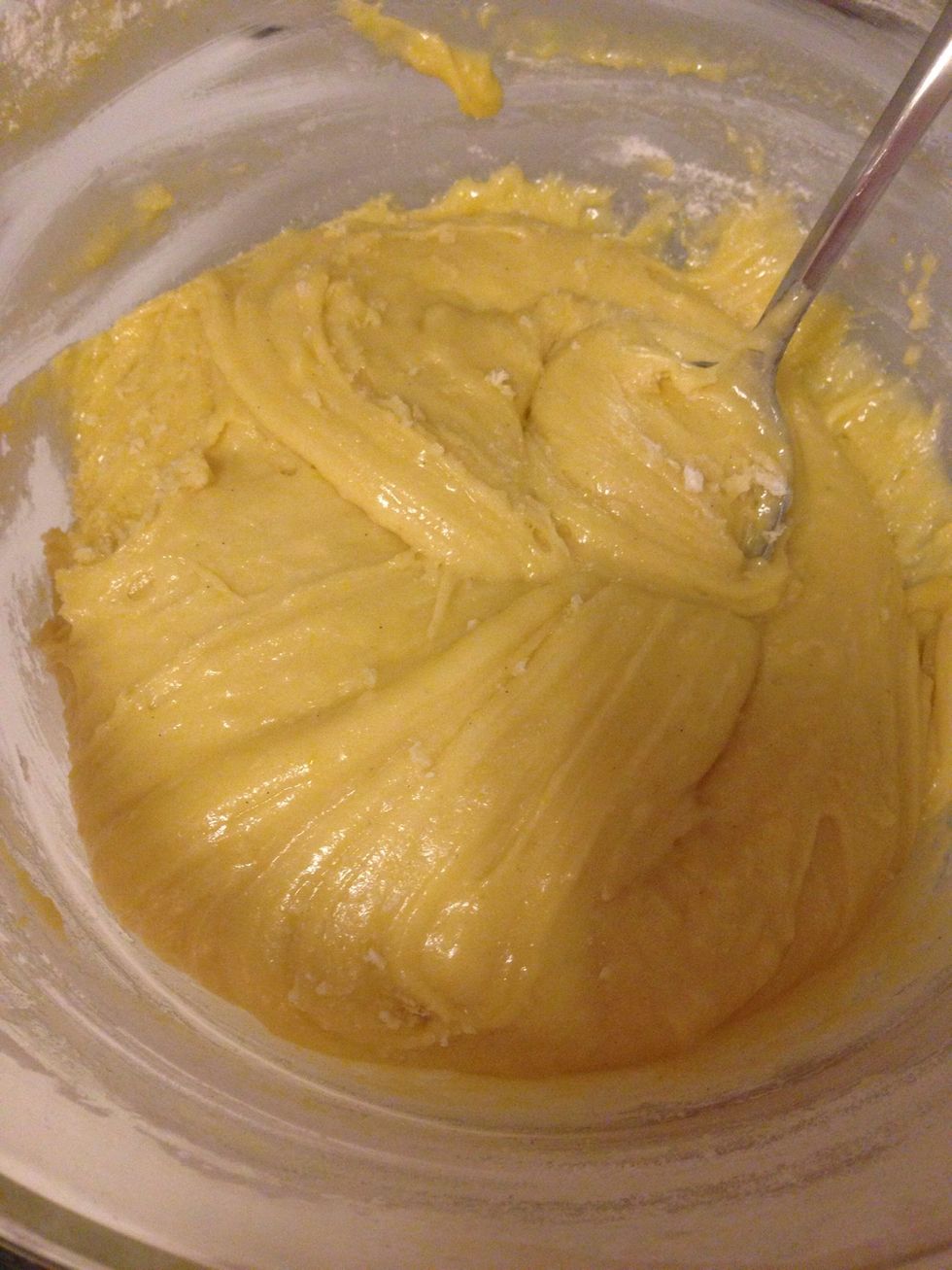 This is what your dough will look like!
Add the chocolate chips and stir until just combined.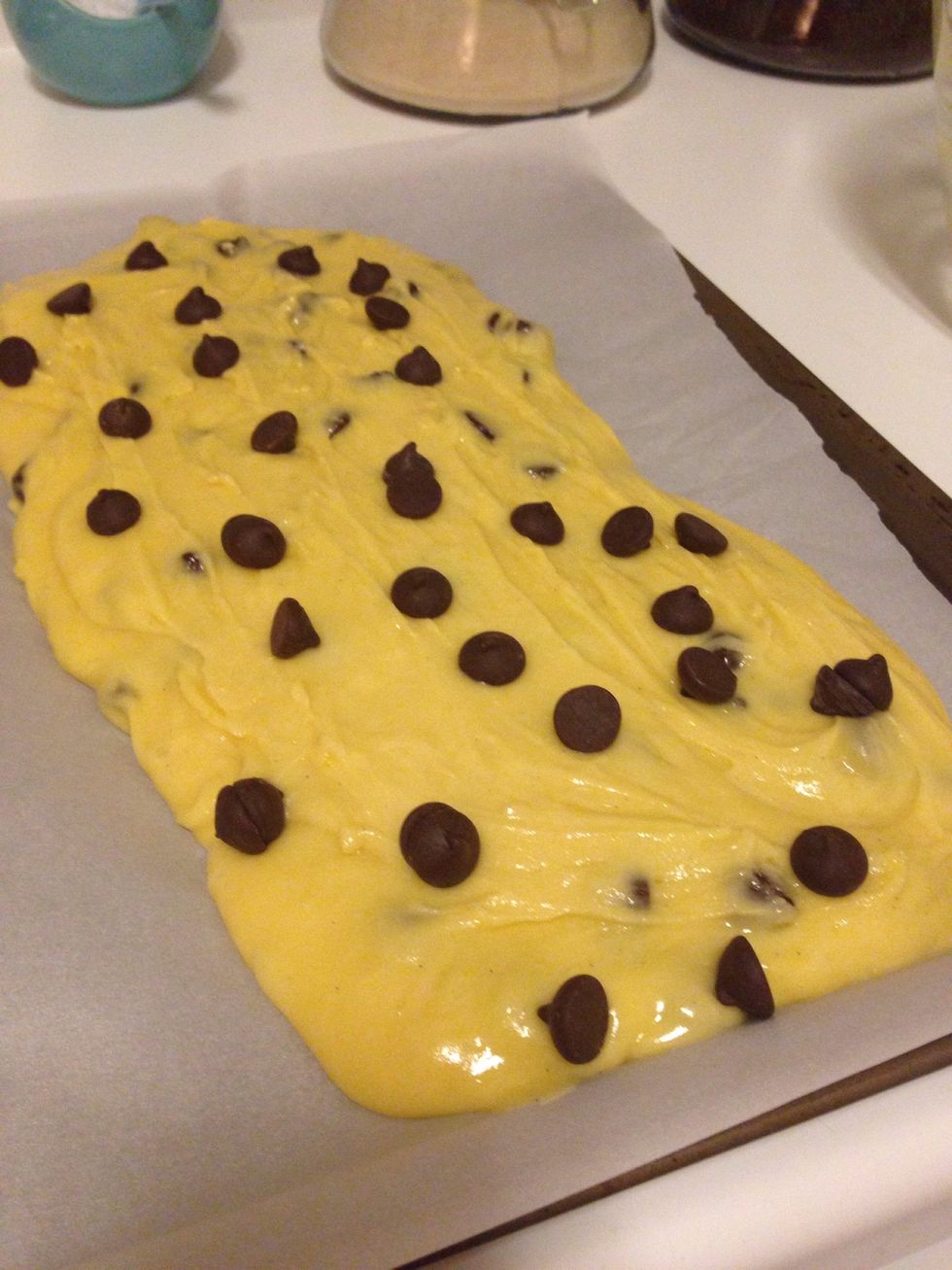 Pour batter onto a lined baking sheet (I used a large spoon to scoop and spread out evenly) and decorate the top with a few more chocolate chips. (Use a large baking sheet- it gets HUGE!)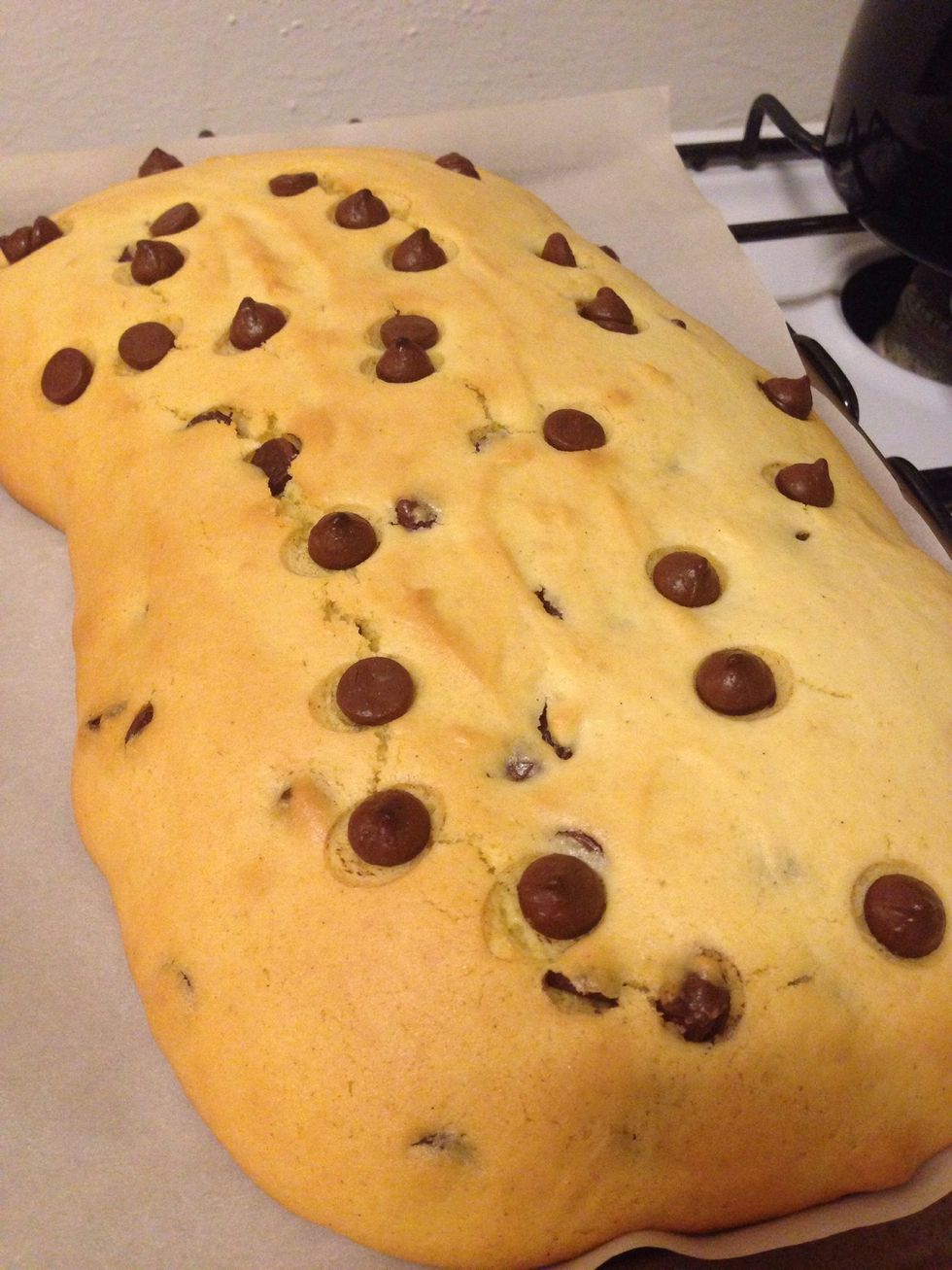 Bake for 20-25 minutes or until light brown and puffy! Remove from oven and let cool for 10 minutes.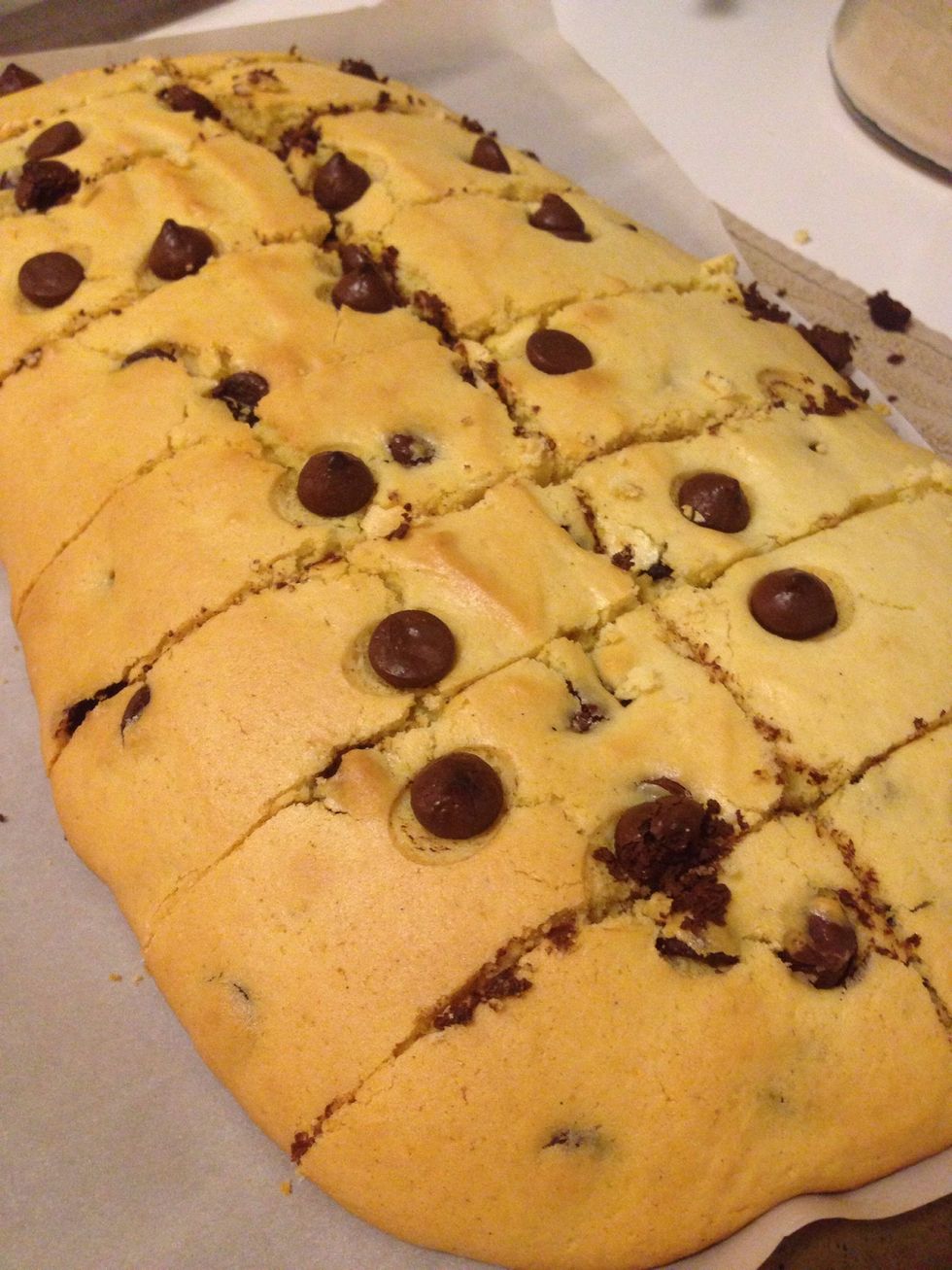 After 10 minutes, cut your biscotti into slices (however large you prefer) - I like to use a pizza cutter for this step!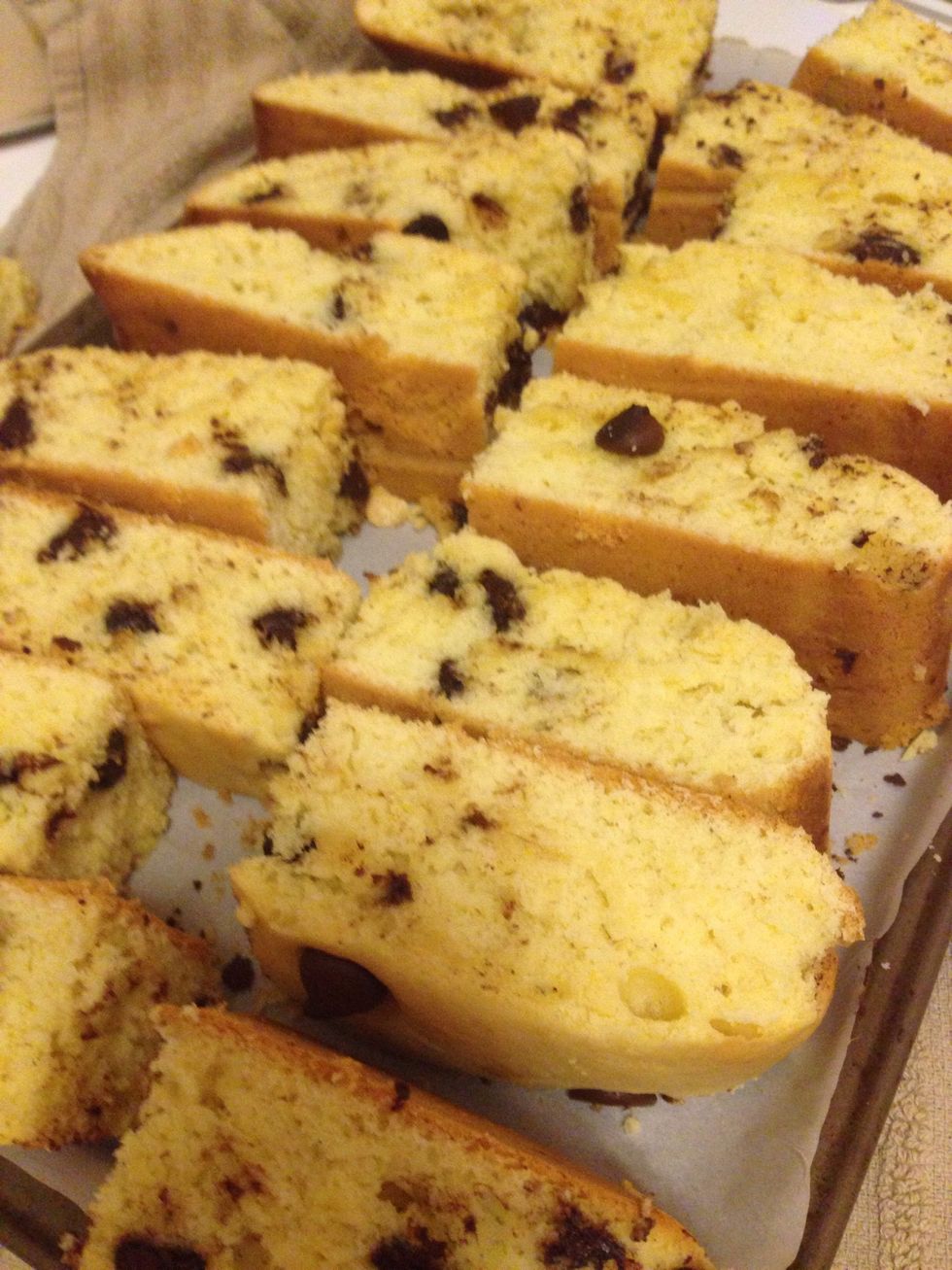 Turn the slices on their sides and pop back into the oven for 7 minutes. Remove from oven and turn over and bake for 7 more minutes!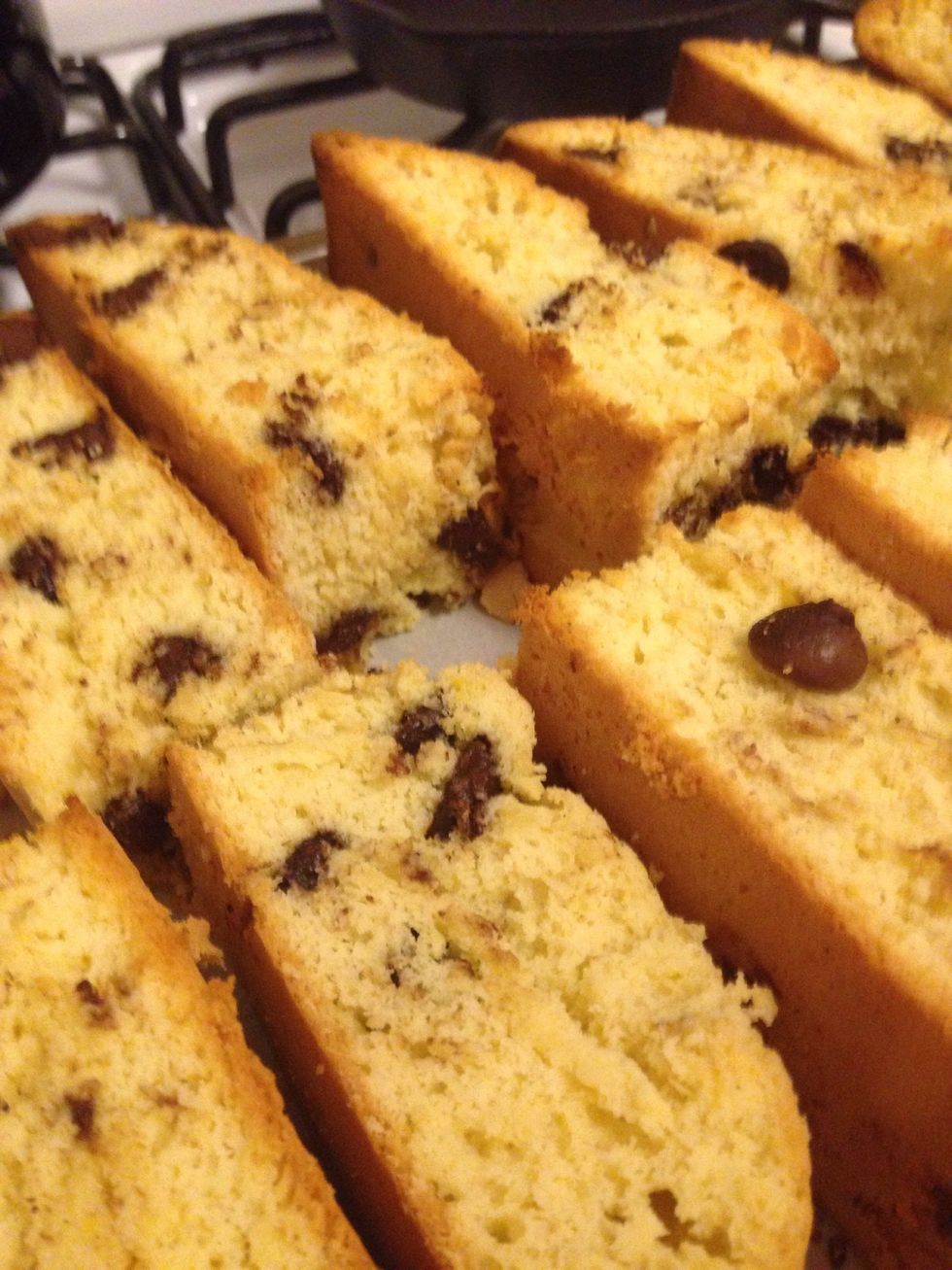 Let cool completely and enjoy with a hot cup of coffee! :) Feel free to add any kind of nuts or dried fruit or other chip flavors! This is a very versatile recipe.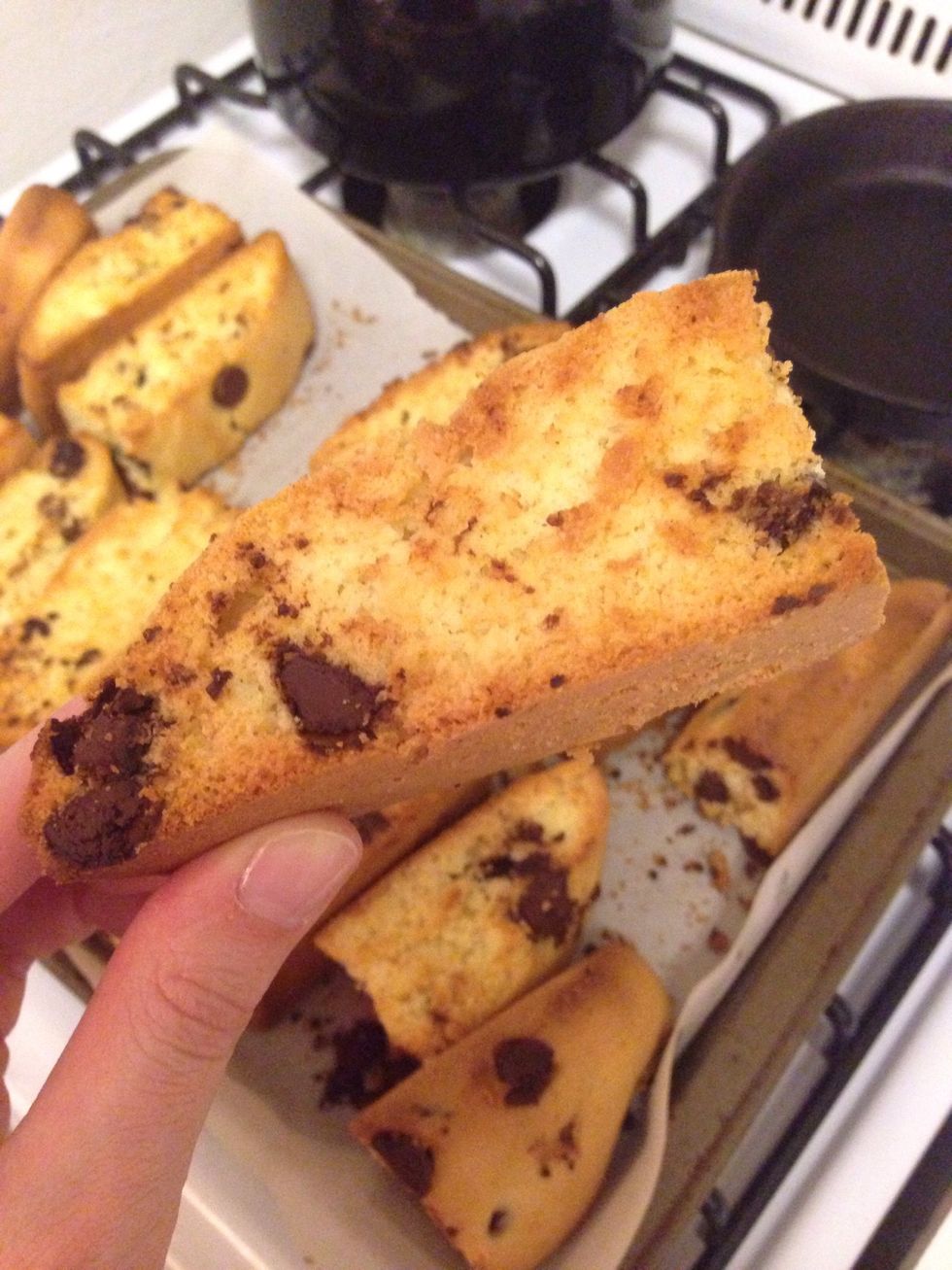 Yum!
3 cups flour
1 TBSP baking powder
1/2 cup canola oil
1 cup sugar
4 eggs
1 tsp vanilla extract
3/4 cup dark chocolate chips
Andrea Beres
I'm a preschool teacher with a love of baking! I hope you enjoy these recipes as much as I do :)