Inspired by devil's food cake with deep dark chocolate flavor. If you like sweeter cake, use semi sweet or mix some milk chocolate in the frosting. I hope you'd like it. Enjoy! 💗💗💗
74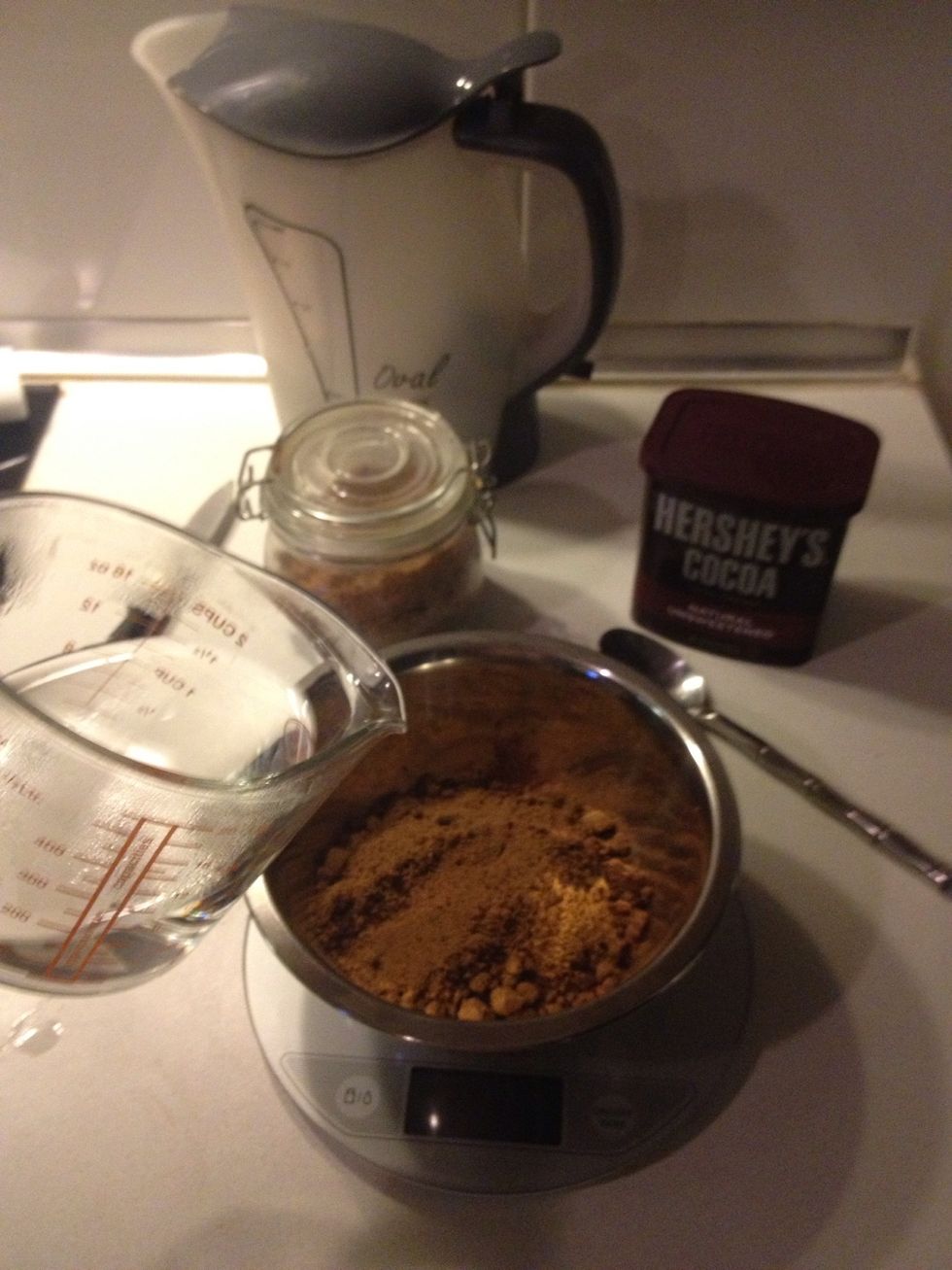 Boil some water and pour 1cup to a bowl of cocoa + brown sugar. (First portion)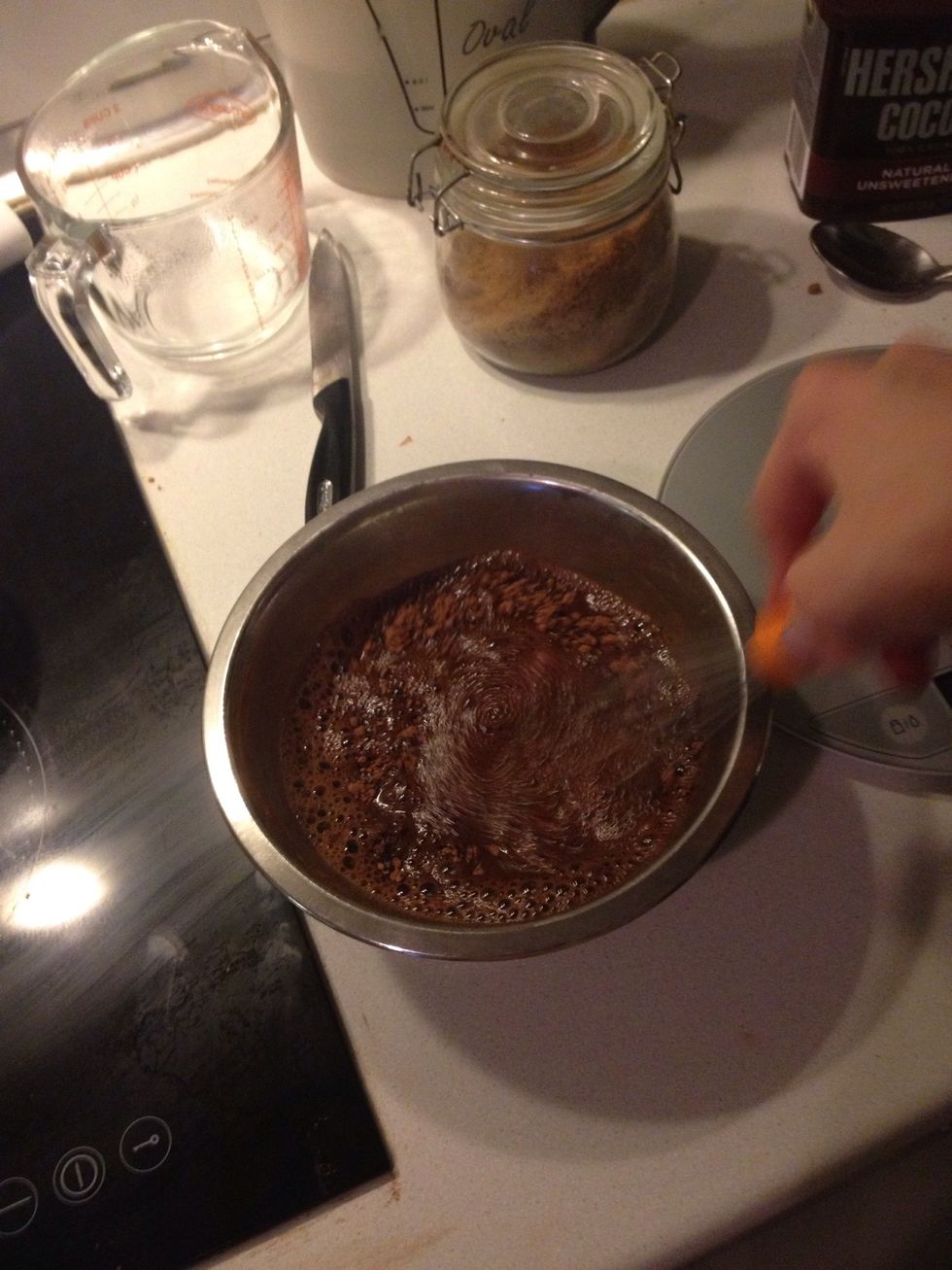 Stir until everything is dissolved. Don't add too much air tho.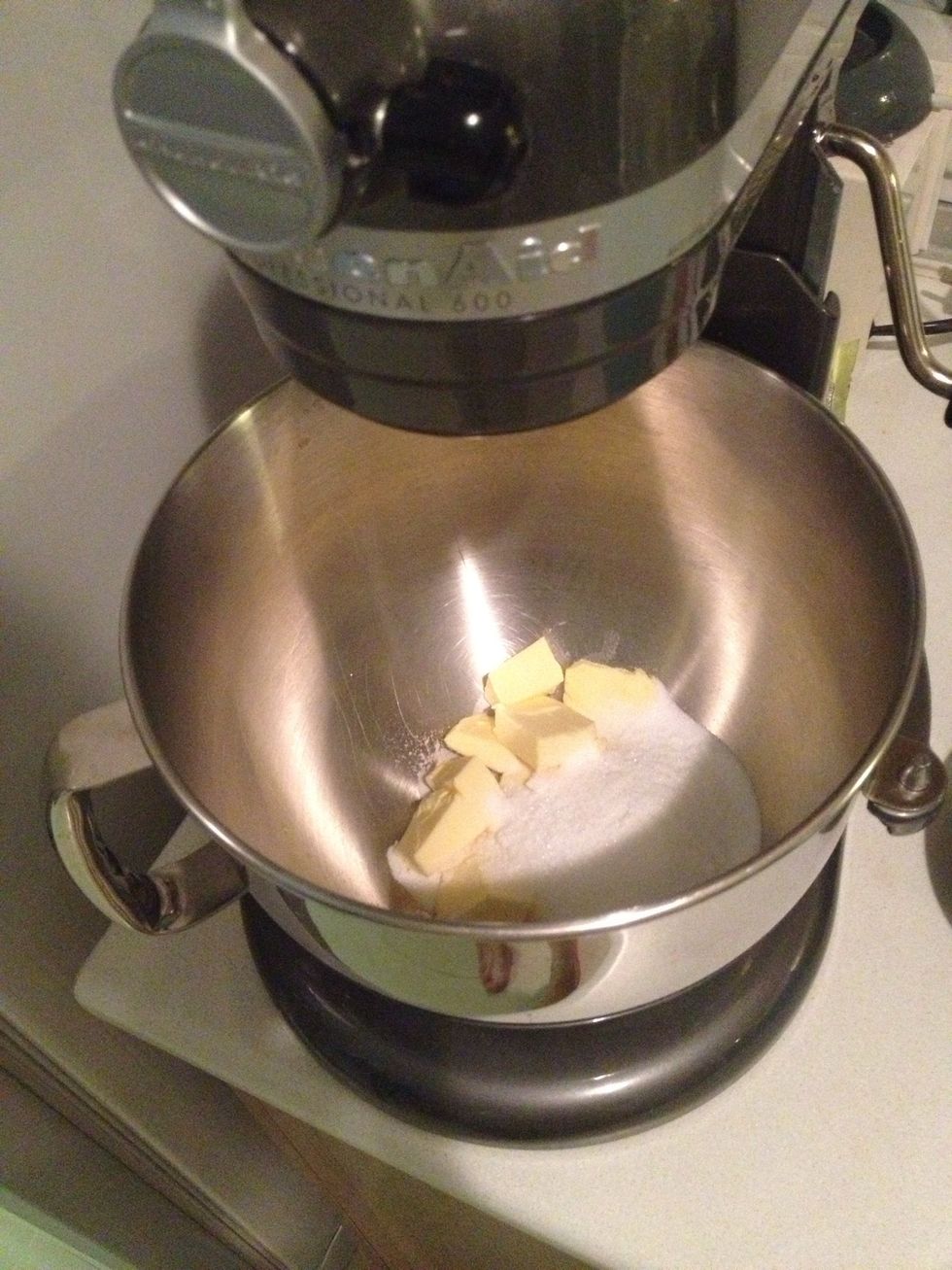 Cut (first portion) soft butter into pieces add the sugar and beat together until light and fluffy (creaming).
Mix flour, baking powder and baking soda (bi carb) together in a bowl. Now go preheat your oven to 180c or 350f
Scraping the side of the bowl is very important in making any butter based sweets.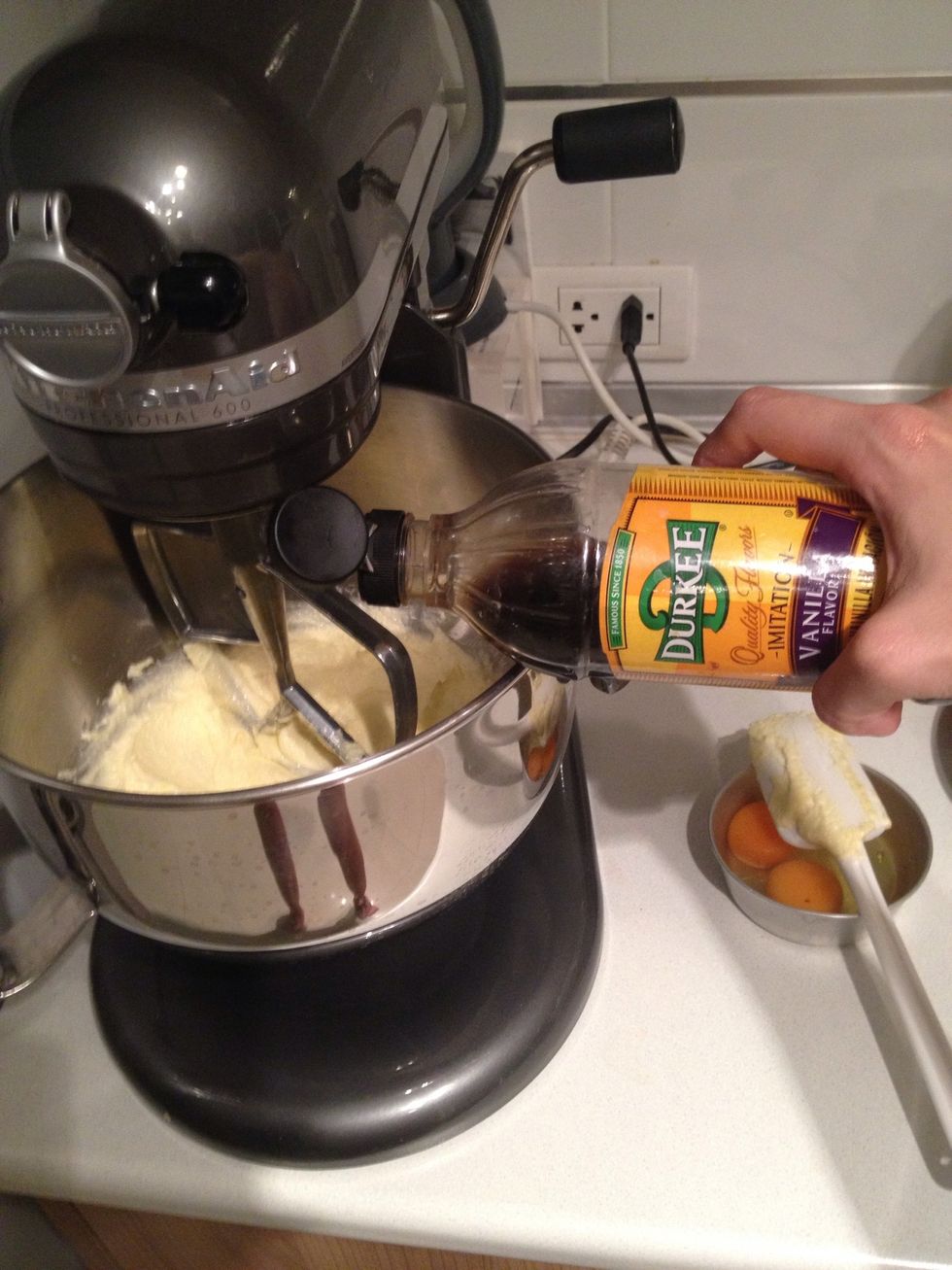 Add vanilla to your fluffy butter.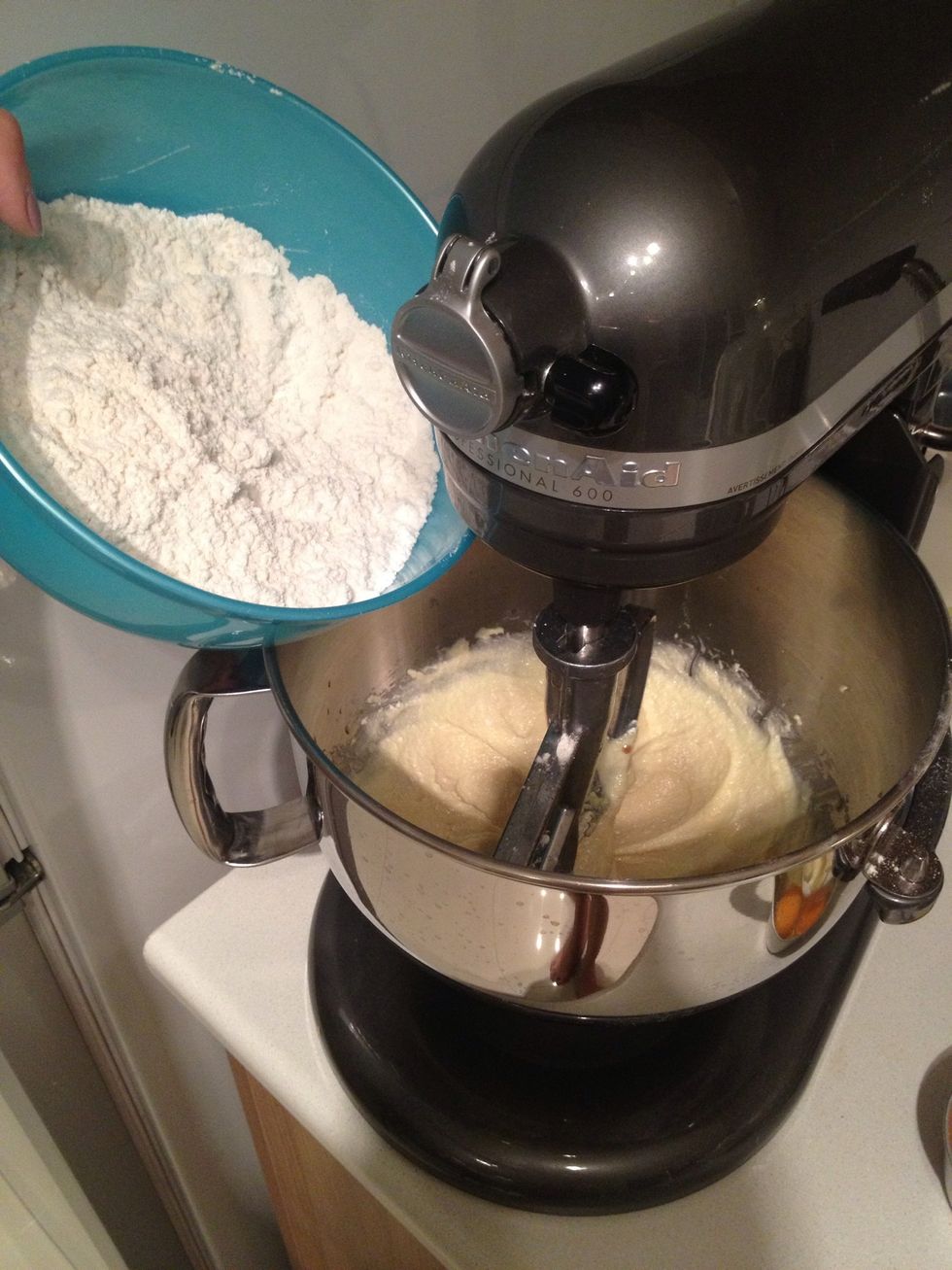 Add 1/2 the dry ingredient.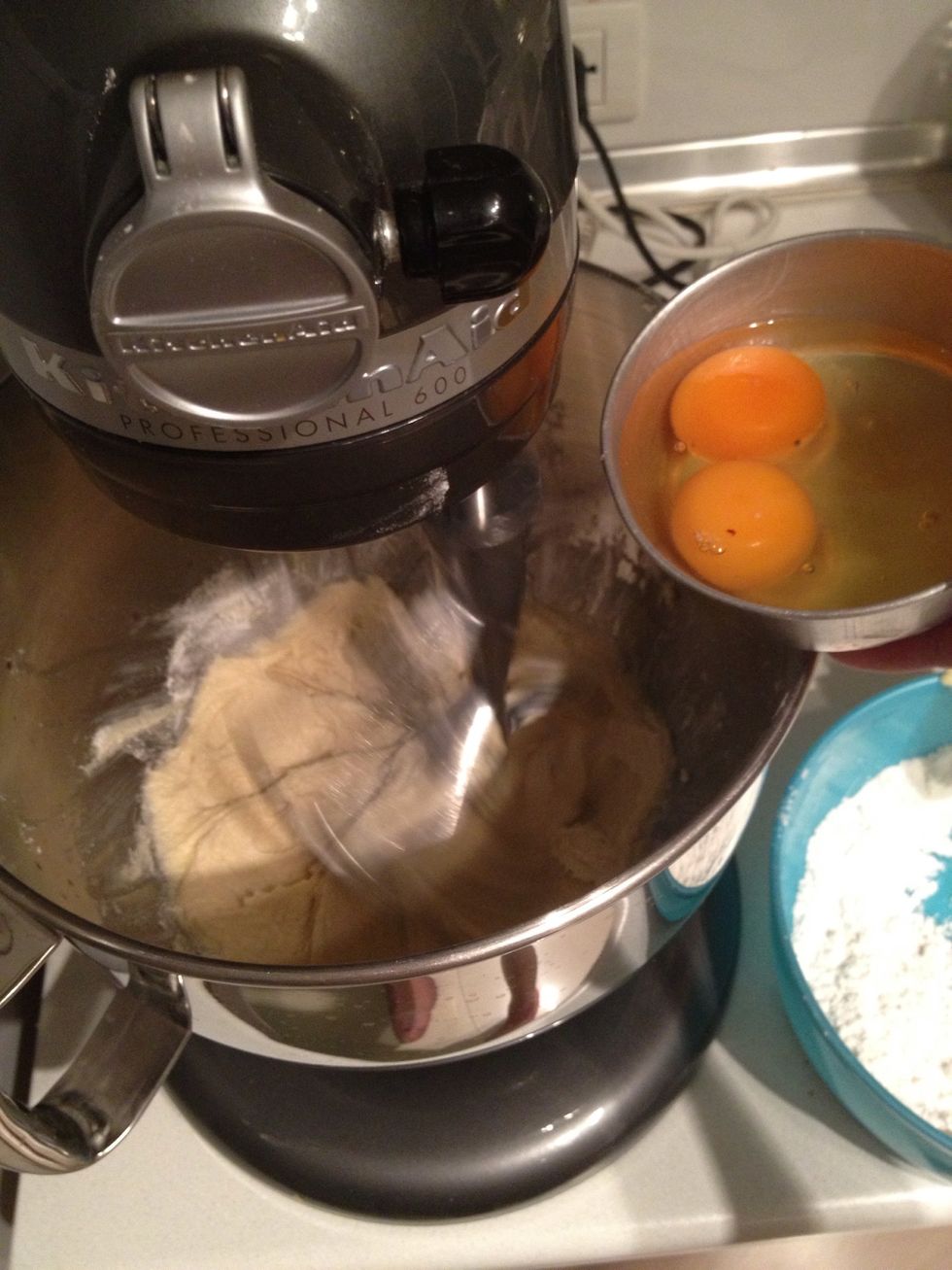 Drop in 1 egg as the flour are no longer visible. (Do scrape the bowl every now and then)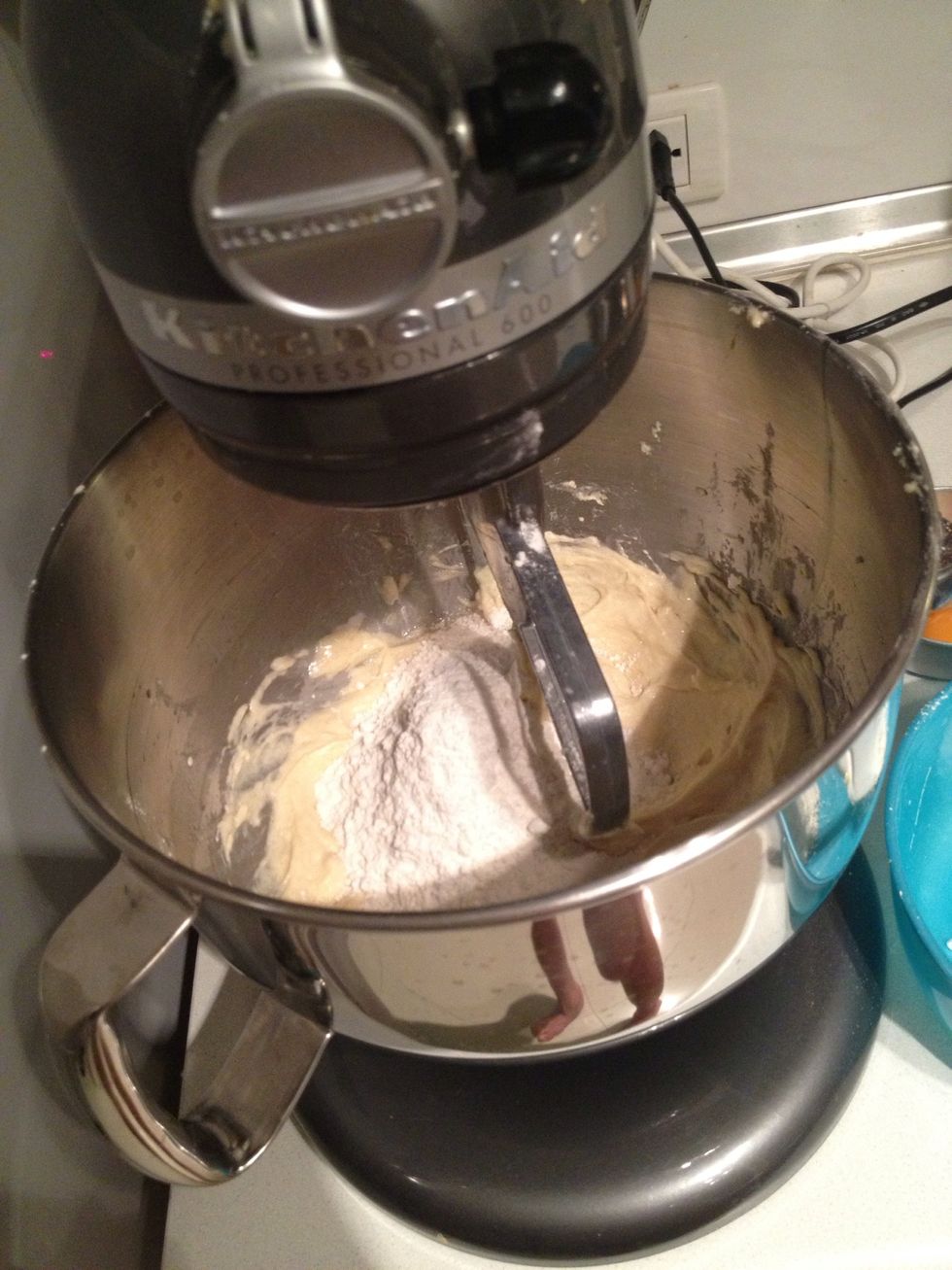 Add the rest of the flour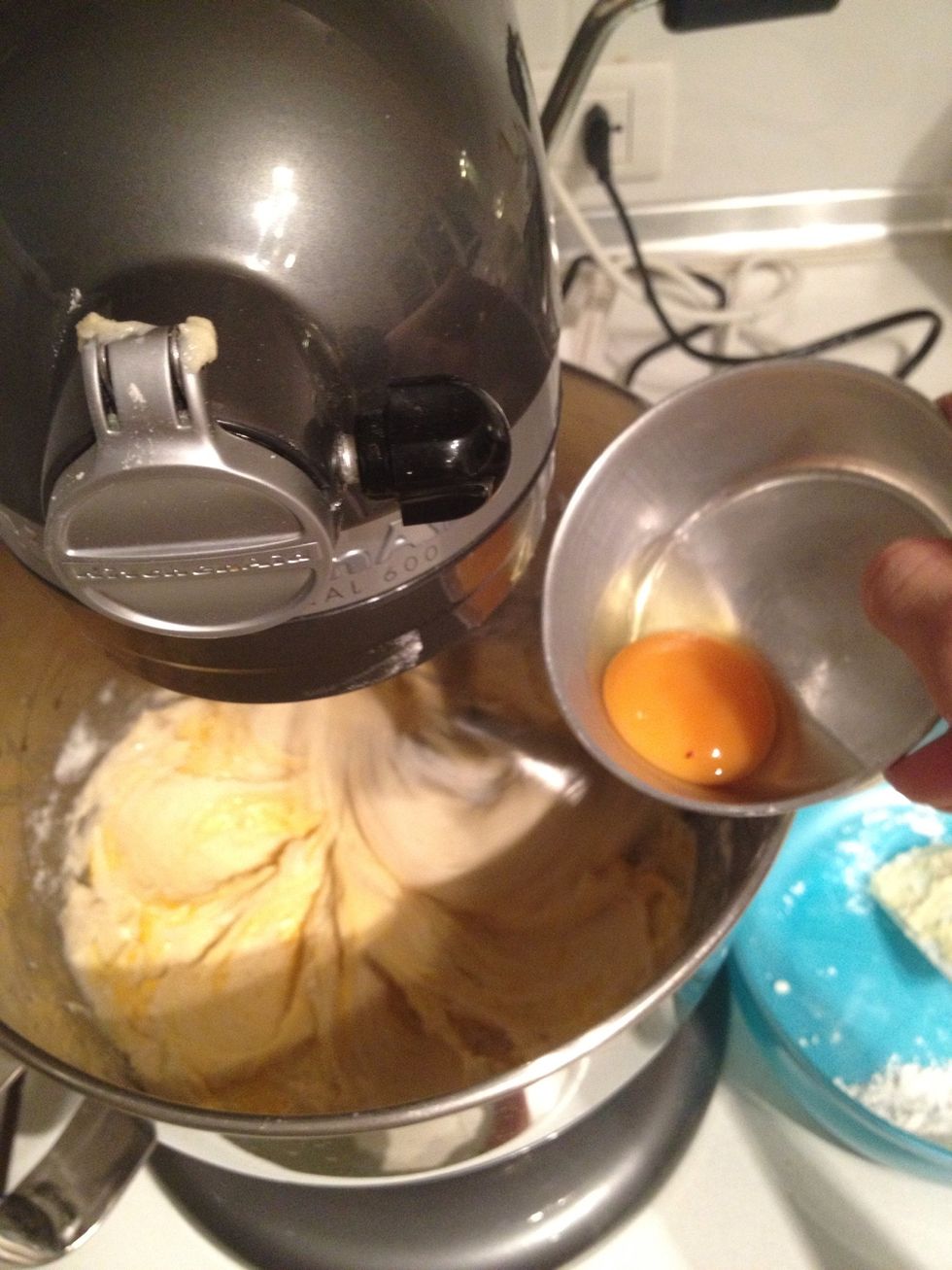 Add the last egg.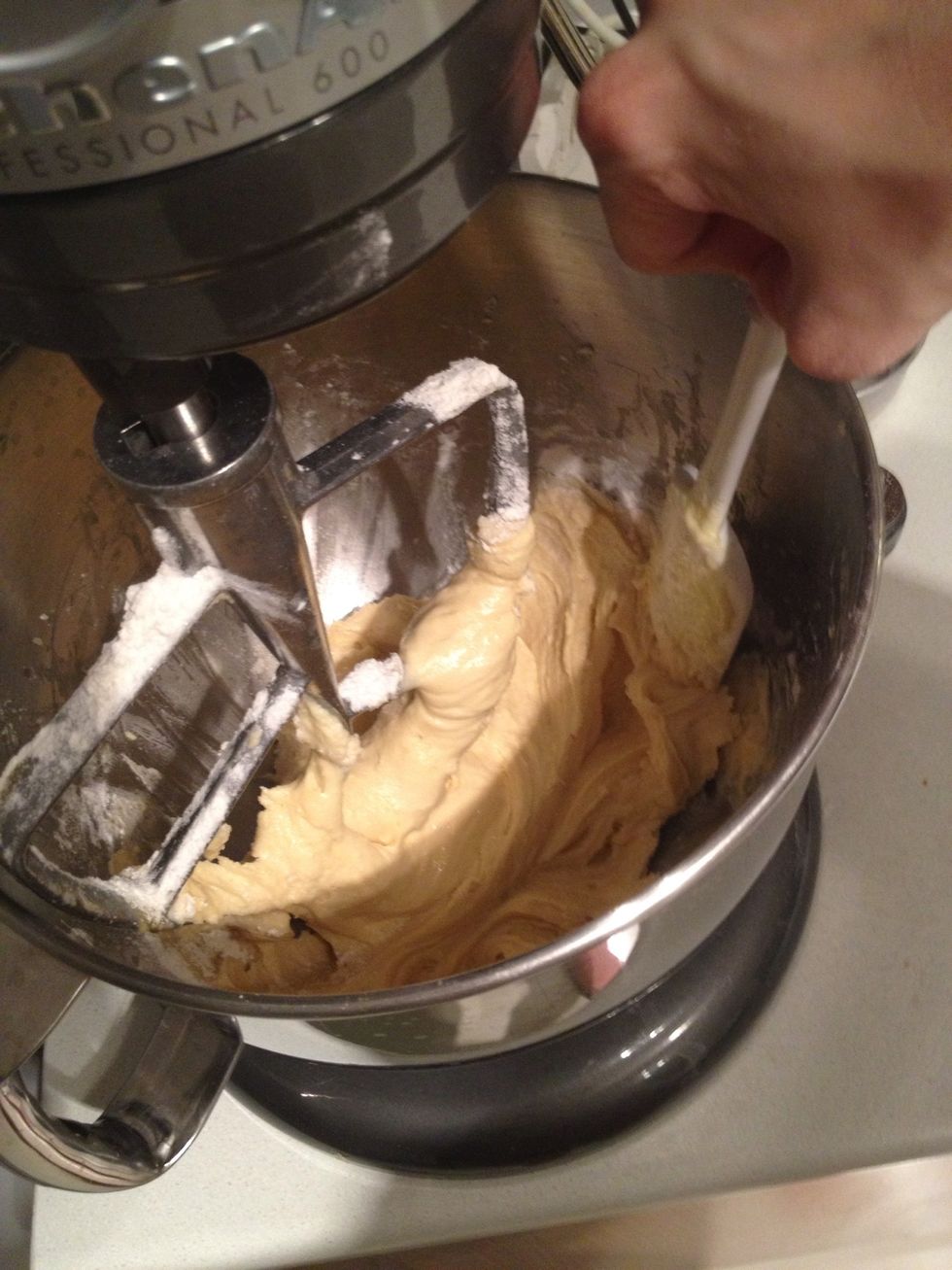 Again SCRAPE the bowl.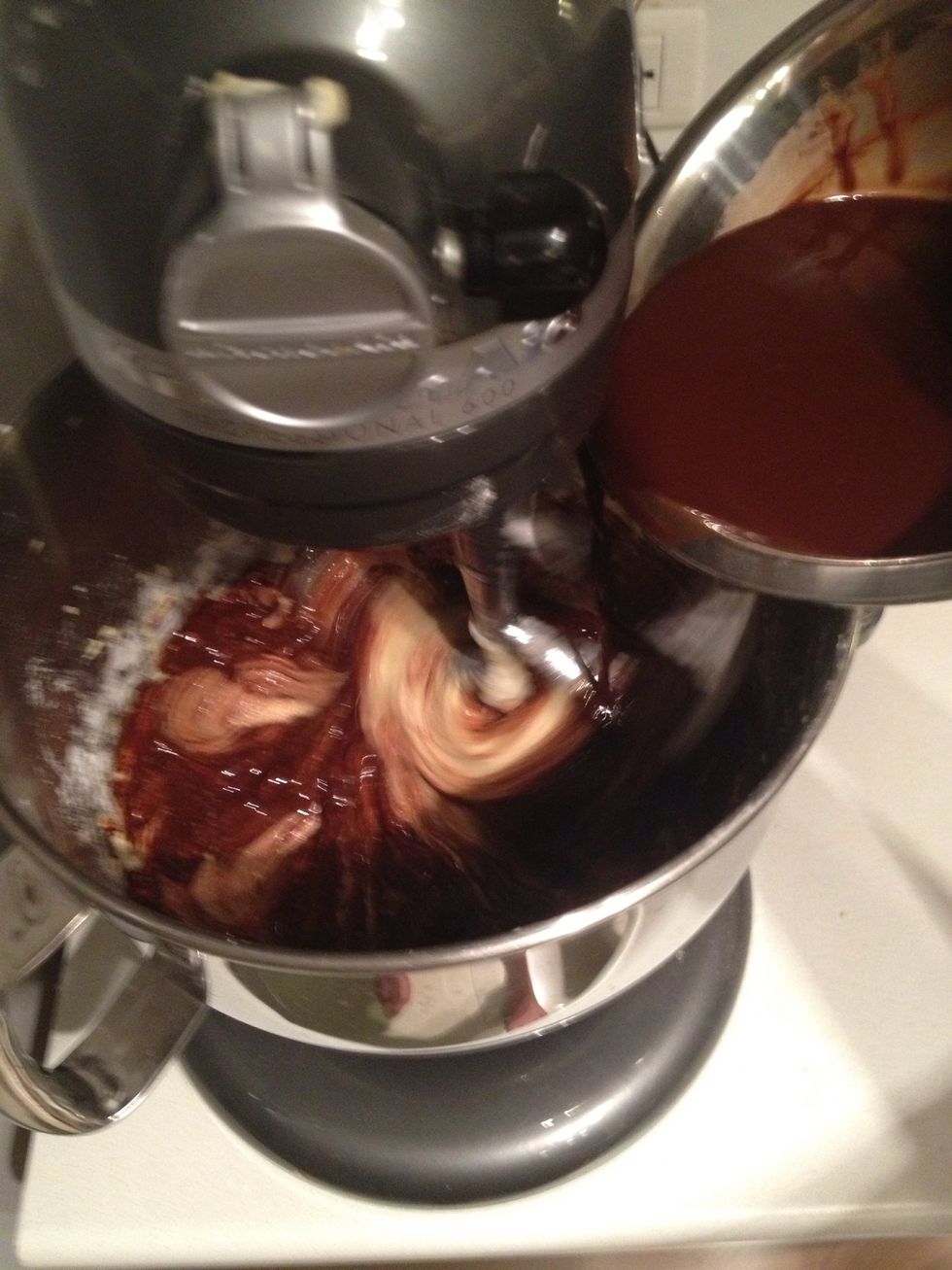 Add the chocolate liquid.
Mix until smooth, scrape the bowl, mix a little more.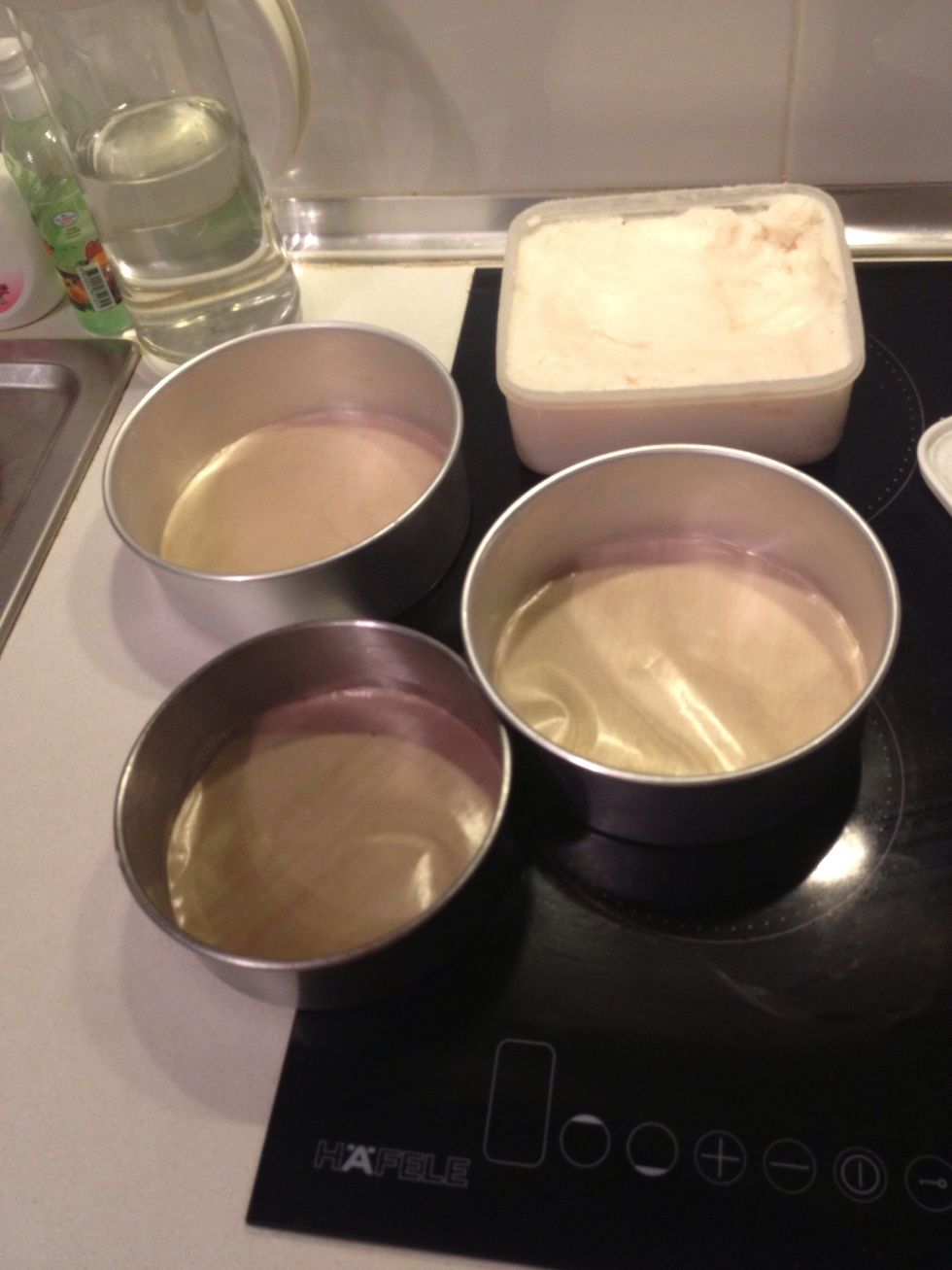 Line your cake pans. And butter the side Tip💡 use re-usable parchment is convenient. I cut them up to the sizes of my favorite pans so don't have to cut new parchment paper every time i bake.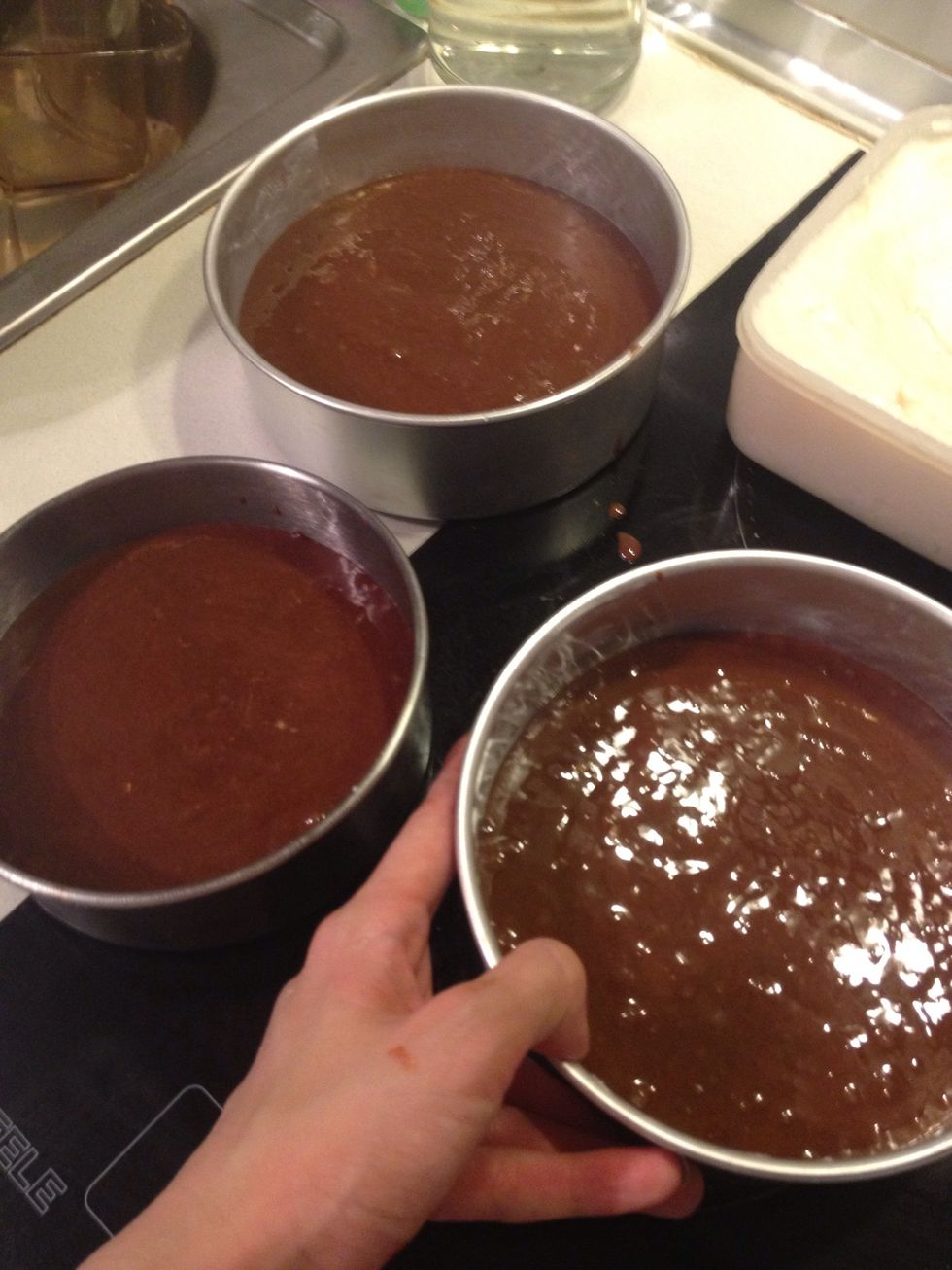 Fill the pans and tap them lightly on the table to get rid of bubbles. Tip 💡shortening is a very good convenient pan greaser, keep a tub of it around.
Bake the cake for 30 mins. Meanwhile, get start on the frosting.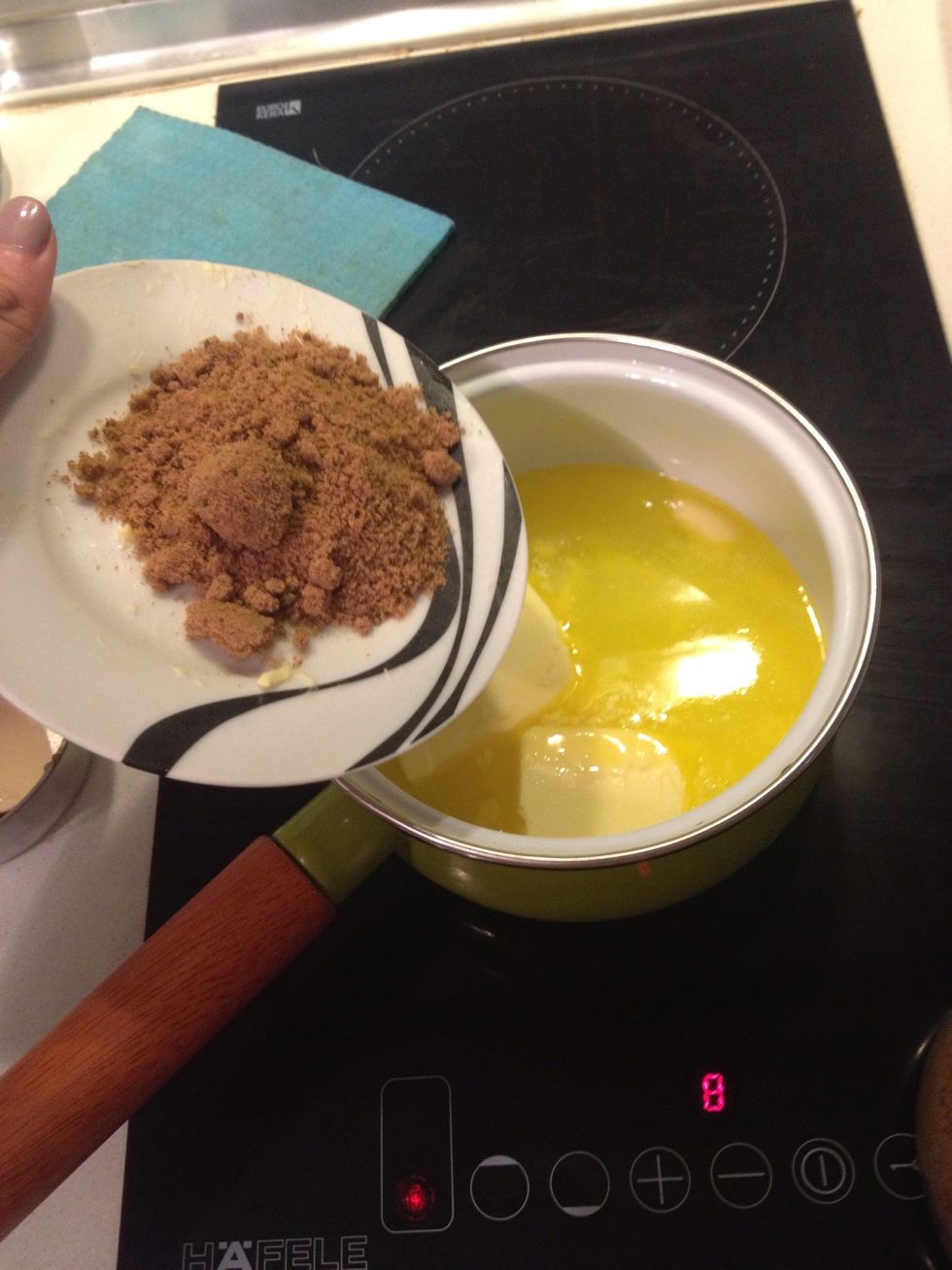 Add the second portion of water (2/3cup in us term) butter brown sugar and sugar to a sauce pan. Bring the ingredients to boil, make sure everything's dissolved.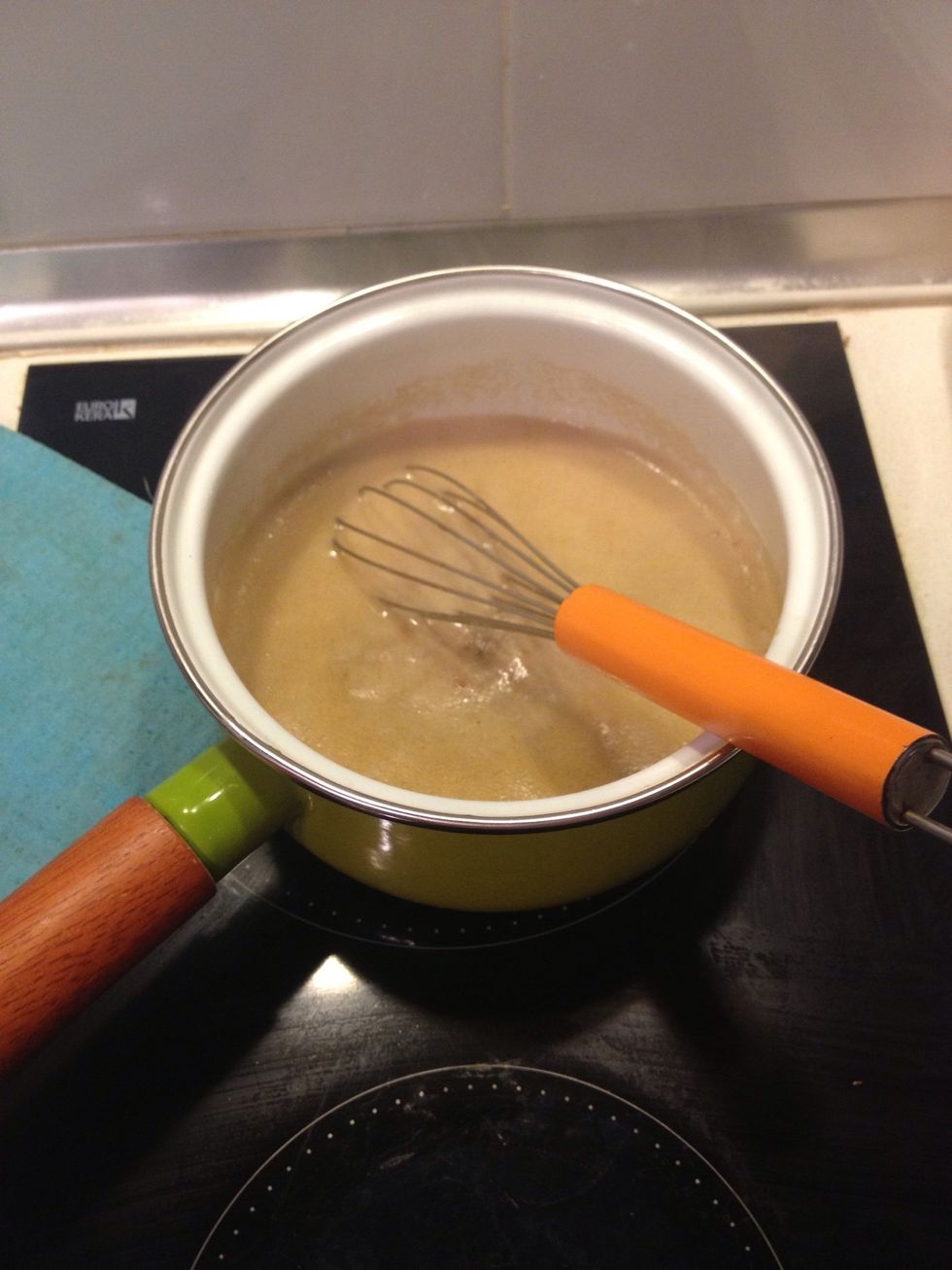 Take off the heat.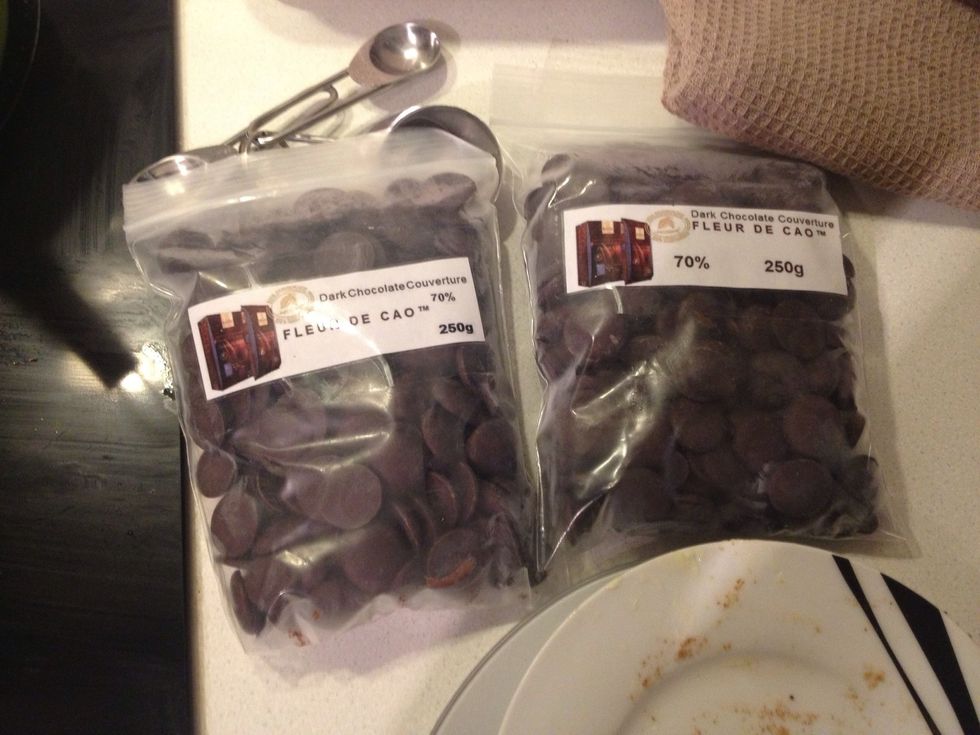 Tip 💡i like putting my chocolate in small zip lock bag in portion, this way it's very easy to use. I mark out the bag of the type and weight of the ingredient inside. I use cacao barry's 70% today.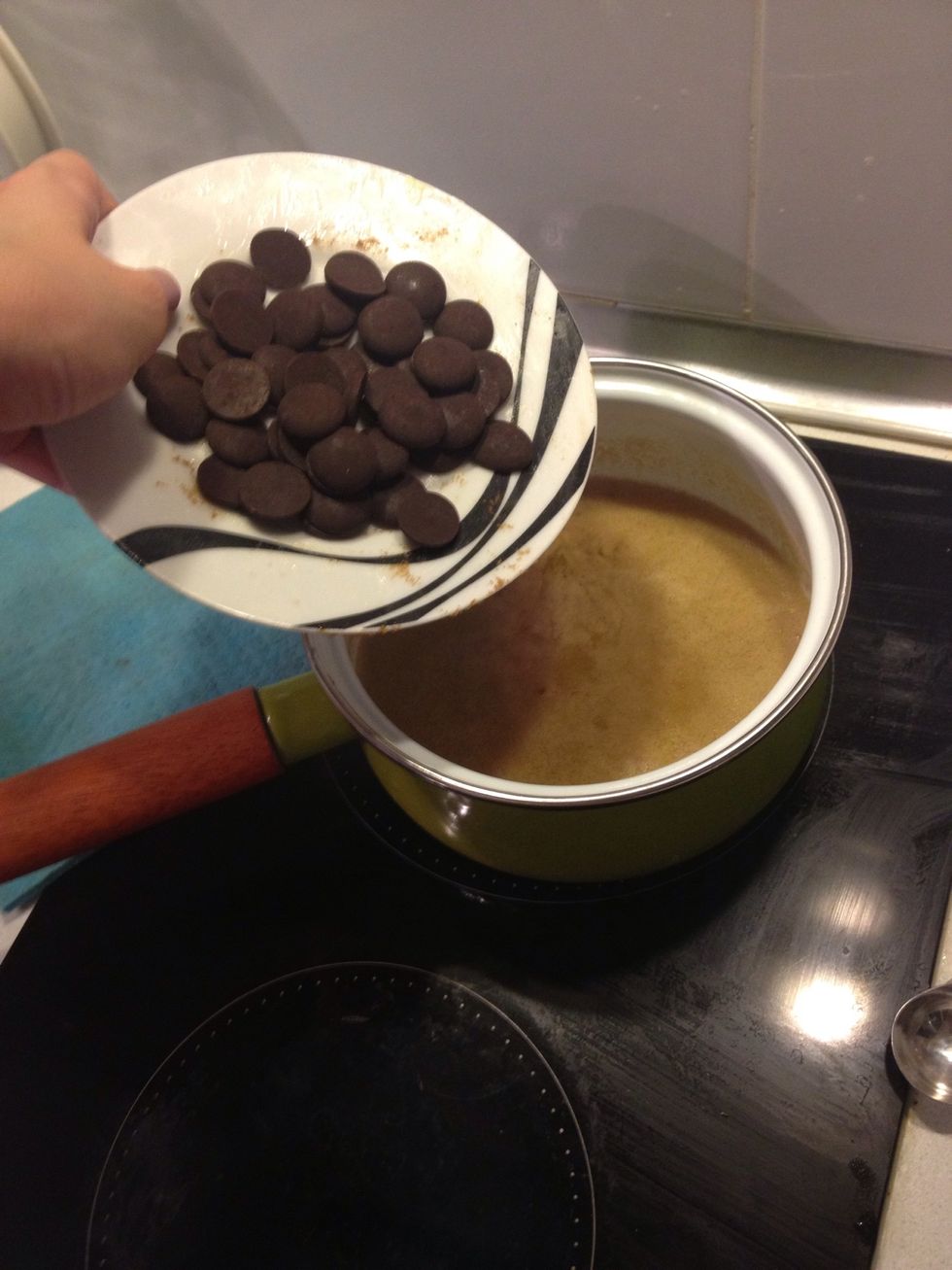 Add the chocolate to the hot liquid. That's 50 g. I keep 3 types of cacao barry's chocolate in my fridge dark (70%) milk and white. And 2 types of hershey's unsweeten baking bars and semi sweet.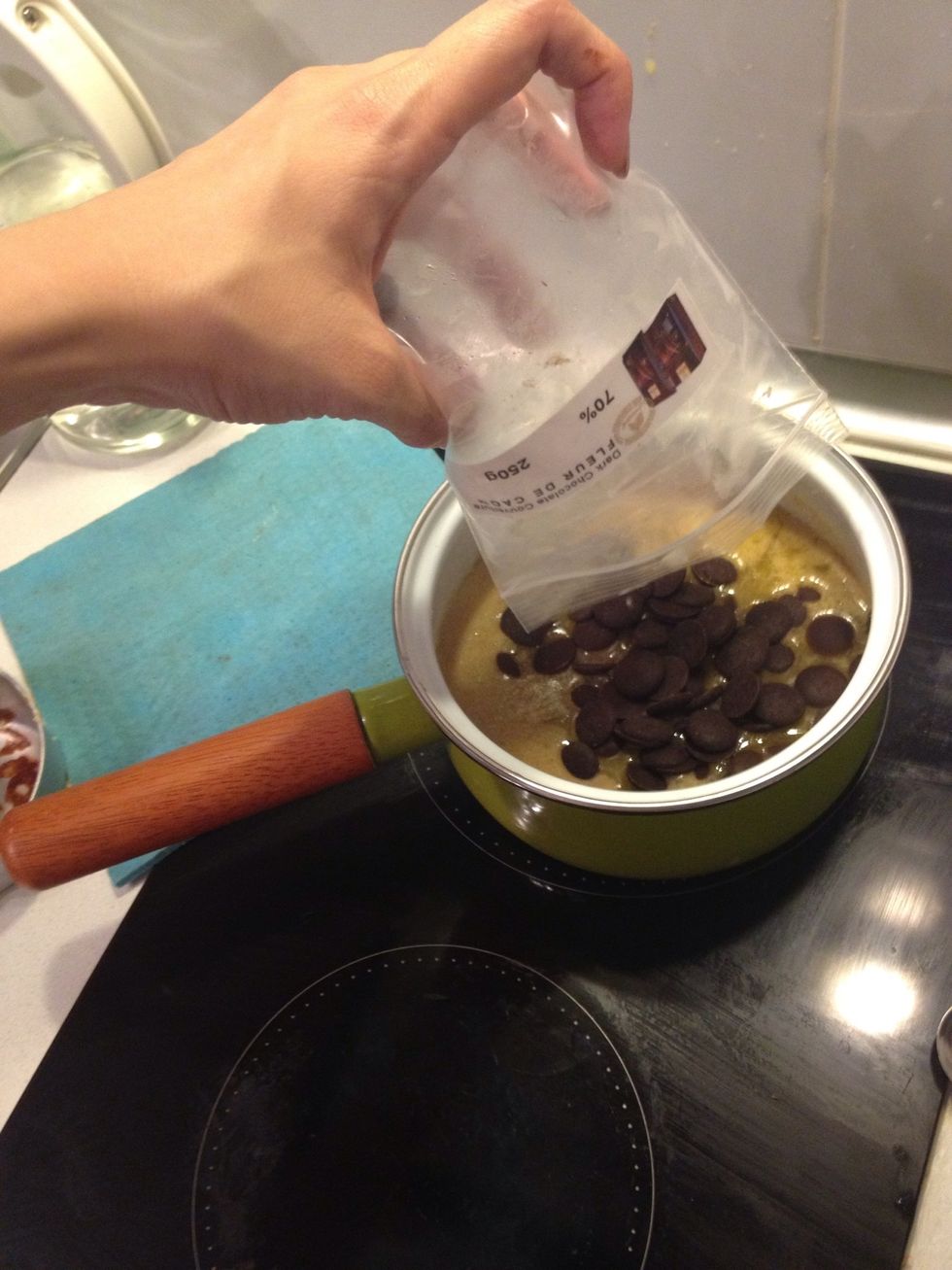 Another 250 g. Don't try to stir now just push it around and let the heat do all the work.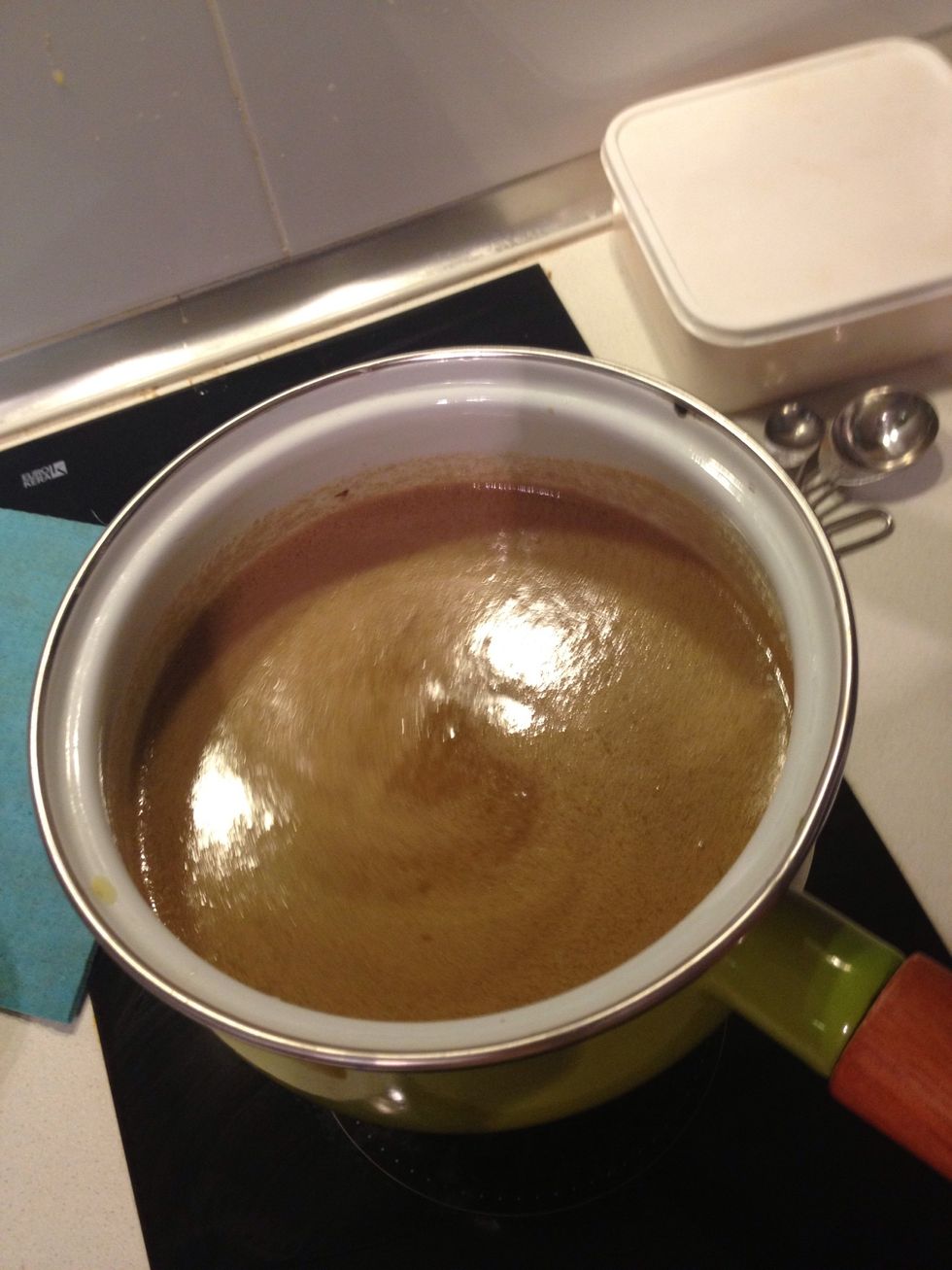 Swirl the pan a little. Add corn starch.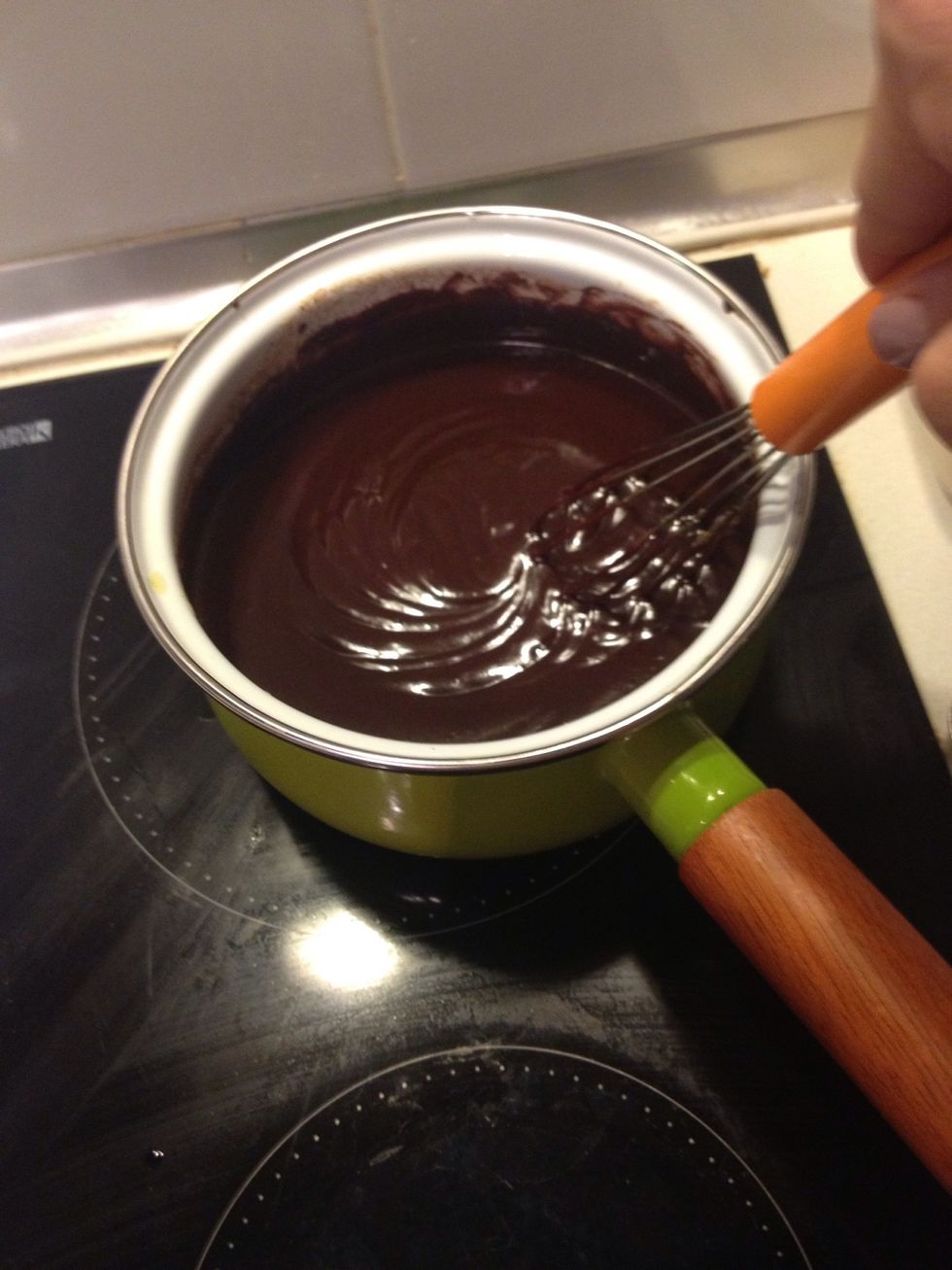 Then as the chocolate seems melted stir very gently. The sauce will thicken up when cool. You can see the whisk trace.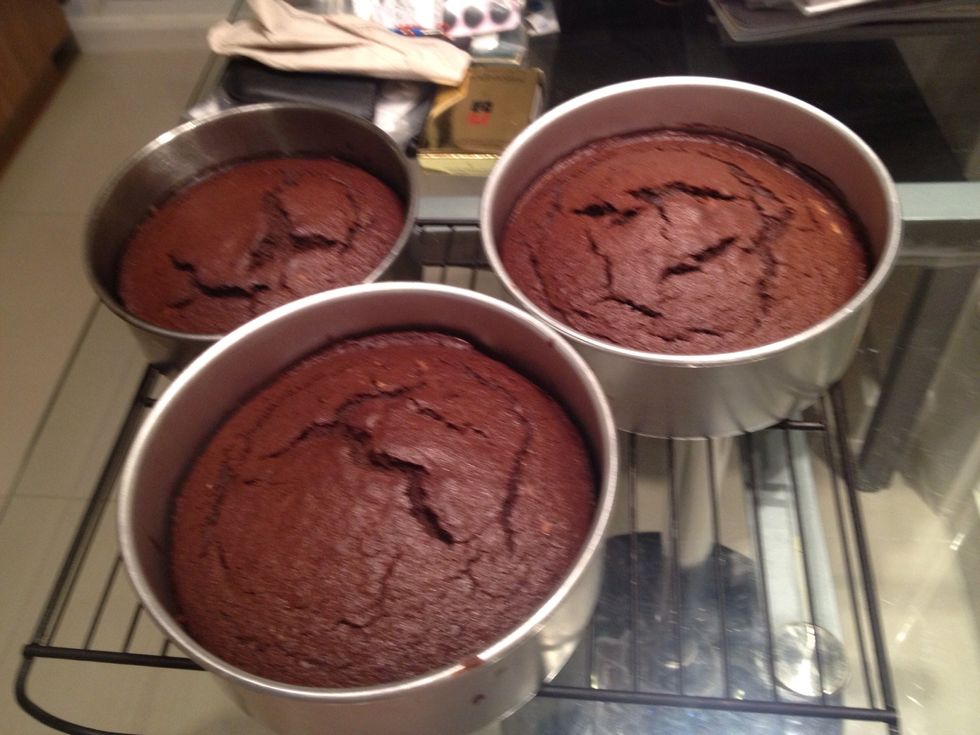 Cool the cake on wire rack. After 15 mins run a knife around the pan to release the cake. Turn the pan over twist a little and your cake will come right off easily.
Peel off the parchment and leave to cool completely.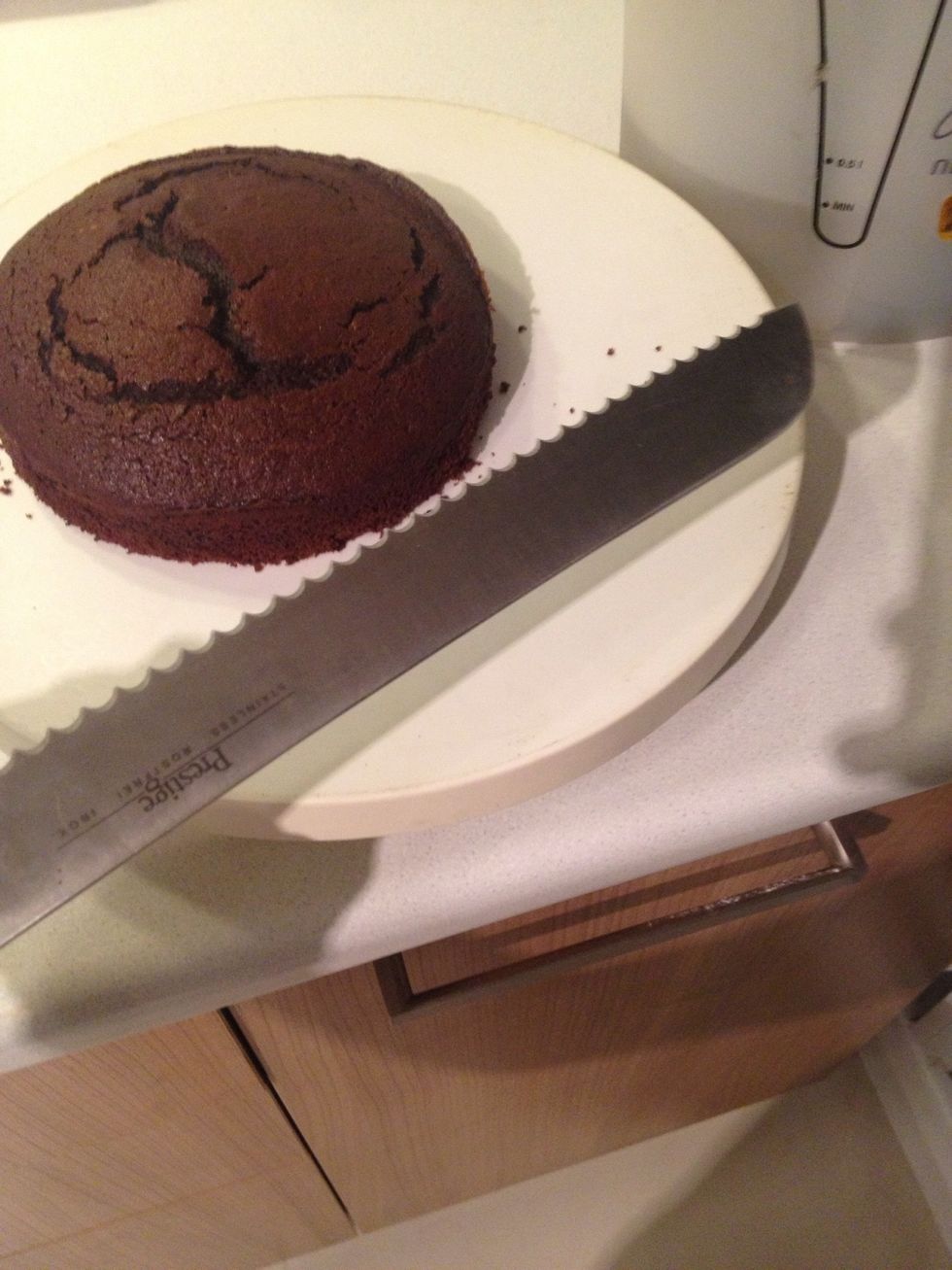 My smaller pan is a bit tall so i'll cut it in half. Tip 💡use the bread knife. The teeth helps cutting through cakes better than normal ones. And if you have one of the spinning cake table, use it.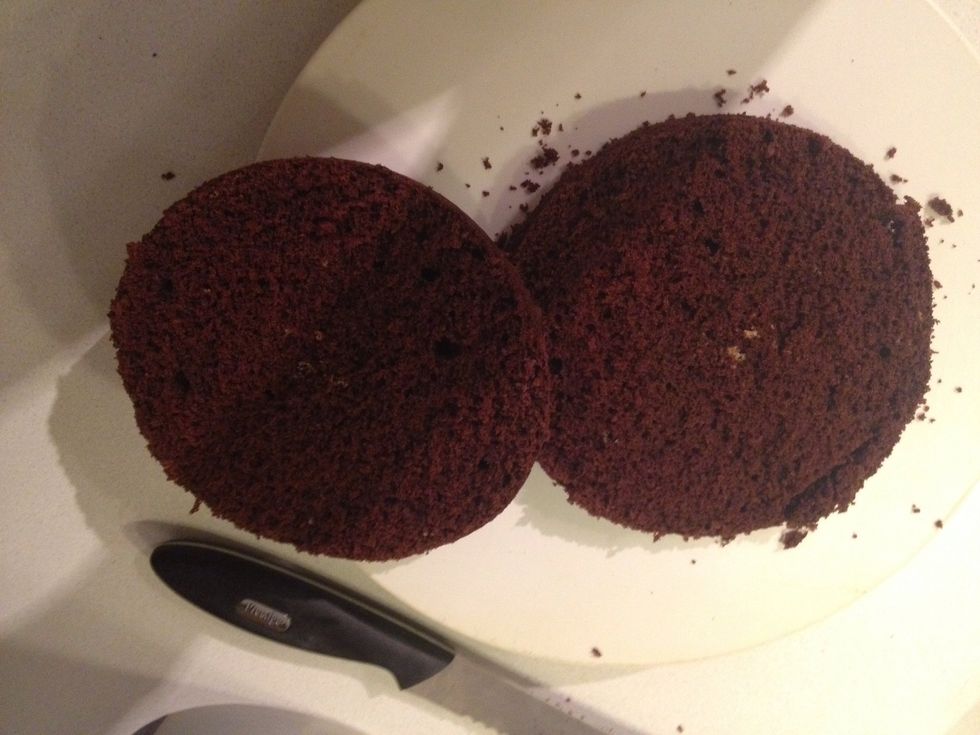 Here's hoe the cake inside should look like. Nice airy bubbly crumbly. Tip 💡use the bottom part as the top, it's nice and even.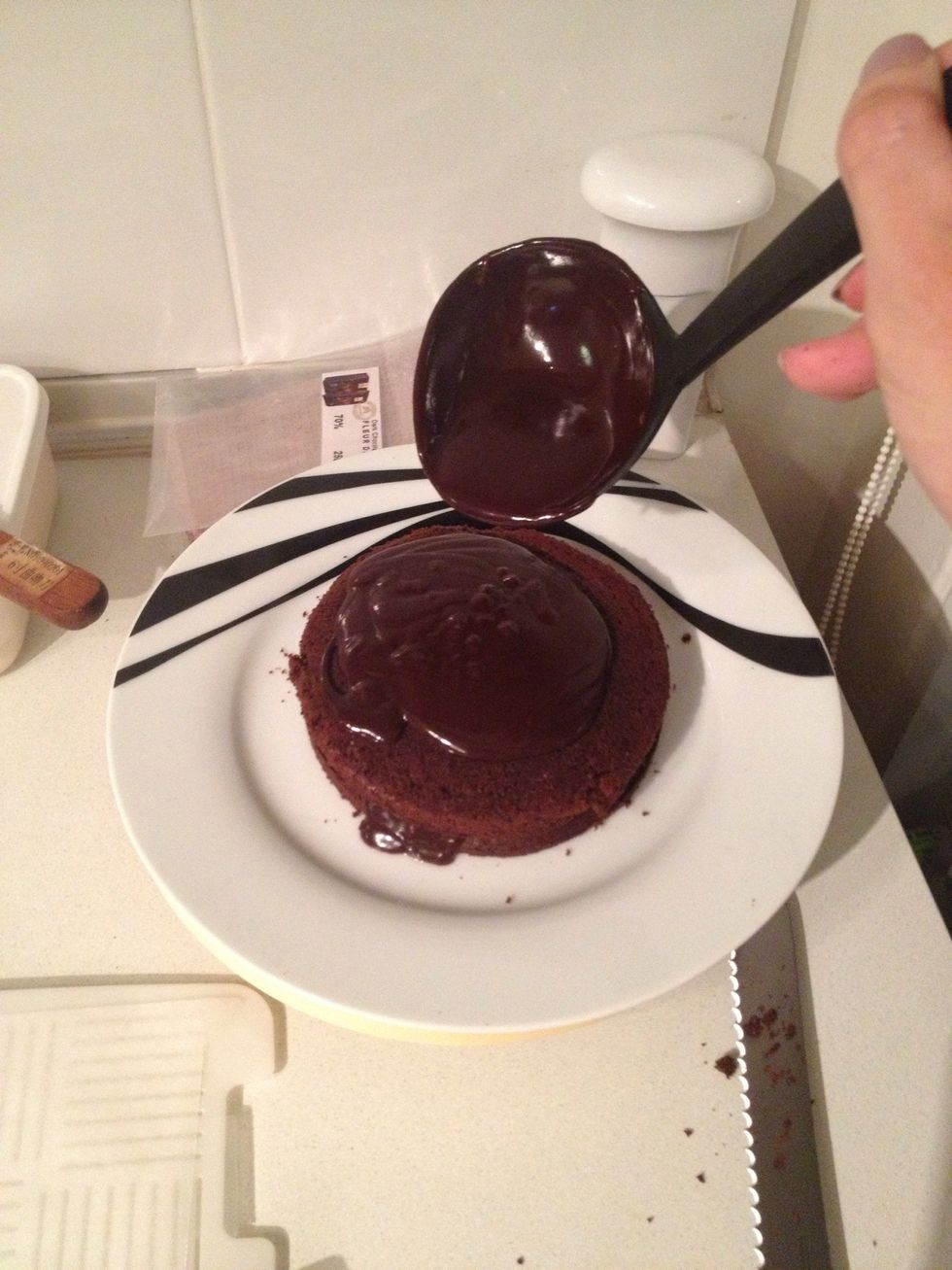 If you like shiny glossy slick look, leave the frosting to cool then Pour the frosting on the cake.
Add a little bit of a decoration. And we're done.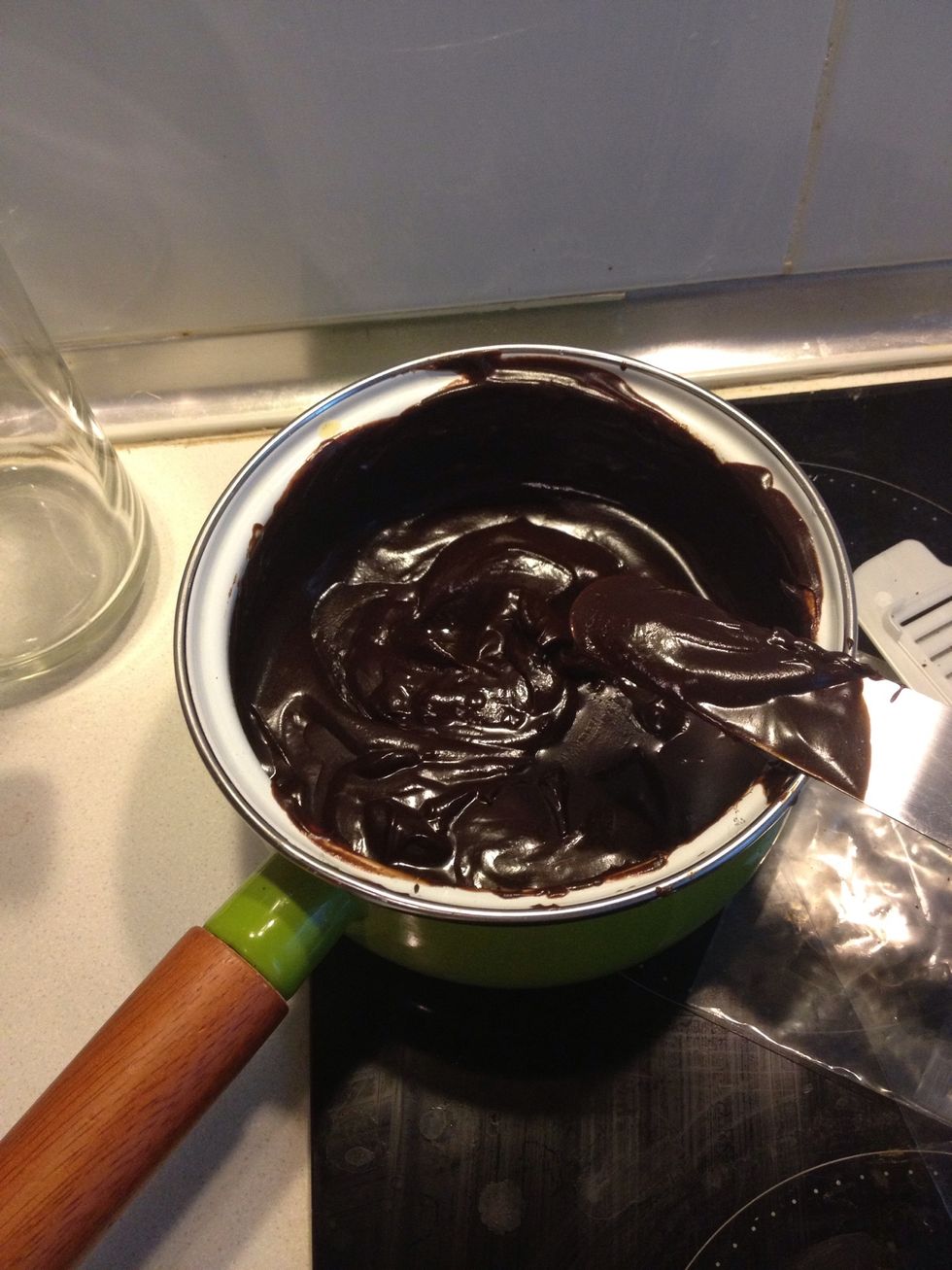 If you leave the frosting for at least 2-3 hr. it will thicken up.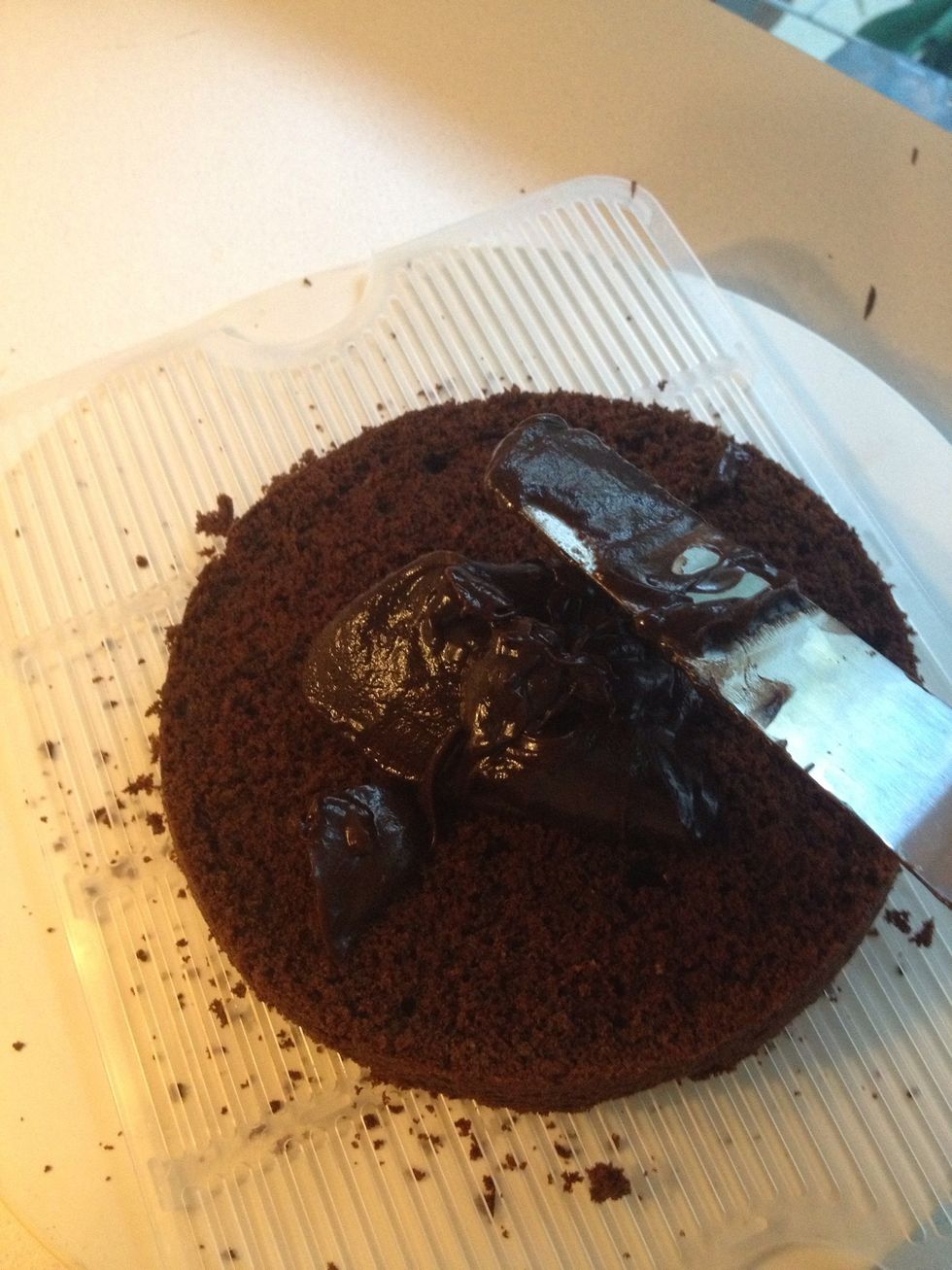 Dollop and spread if you like the swirl look
I put my cake on a tray that would fit my box perfectly so i dont have to lift it up and down.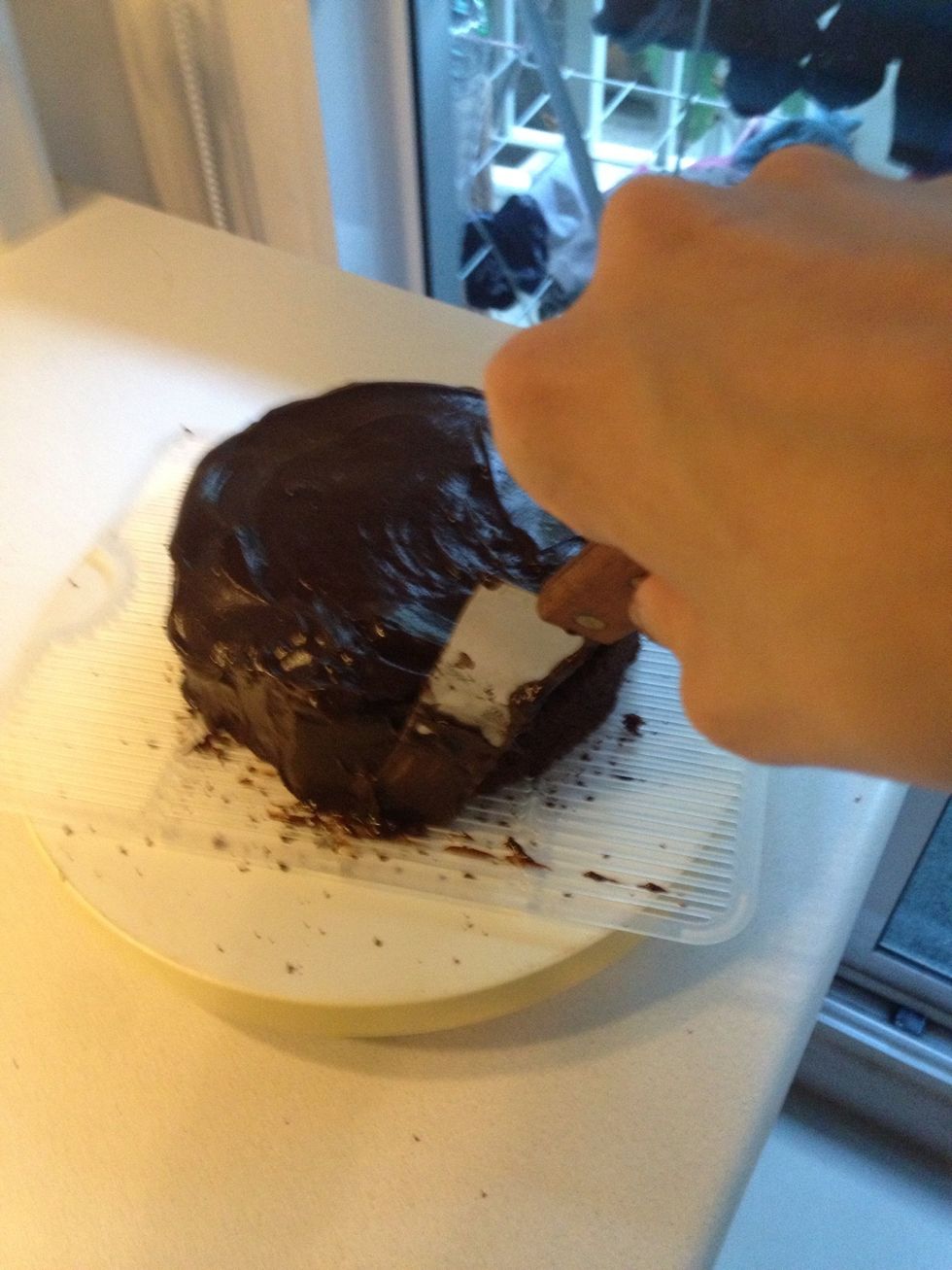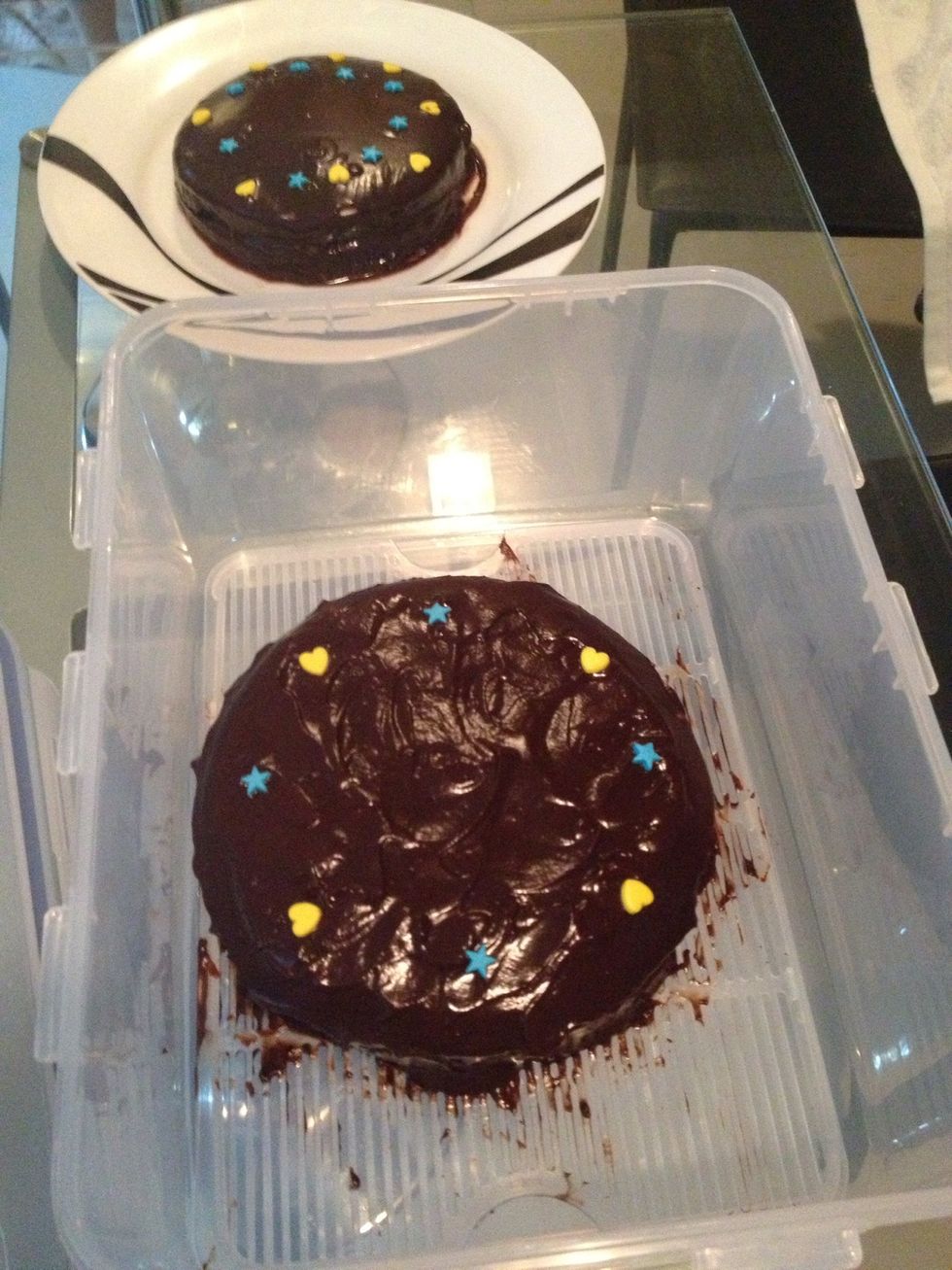 Put that in a box. And we're done. A bit messy but, oh well. Share with ur friends and enjoy! 💗💗💗
50.0g Cocoa powder
100.0g Dark brown sugar
250.0ml Water (boiling hot)
125.0g Butter
150.0g Sugar
225.0g All purpose flour
1/2tsp Baking powder
1/2tsp Baking soda
2.0tsp Vanilla extract
2.0tsp Eggs
125.0ml Water
50.0g Dark brown sugar
175.0g Butter
300.0g Dark chocolate
3.0Tbsp Sugar
1.0Tbsp Cornstarch
Goi Haru
I love cooking & baking. I got recipes from people I met, some were adapted from classic recipes. I hope you enjoy them. Cook Bake Share & Enjoy!