How to make danish cheese party starters
Make sure you make these for an outdoors party. They're fun to make and even more fun to eat. Danish and Greek Fetta with an olive tang. Try them out they're delectably delicious.
91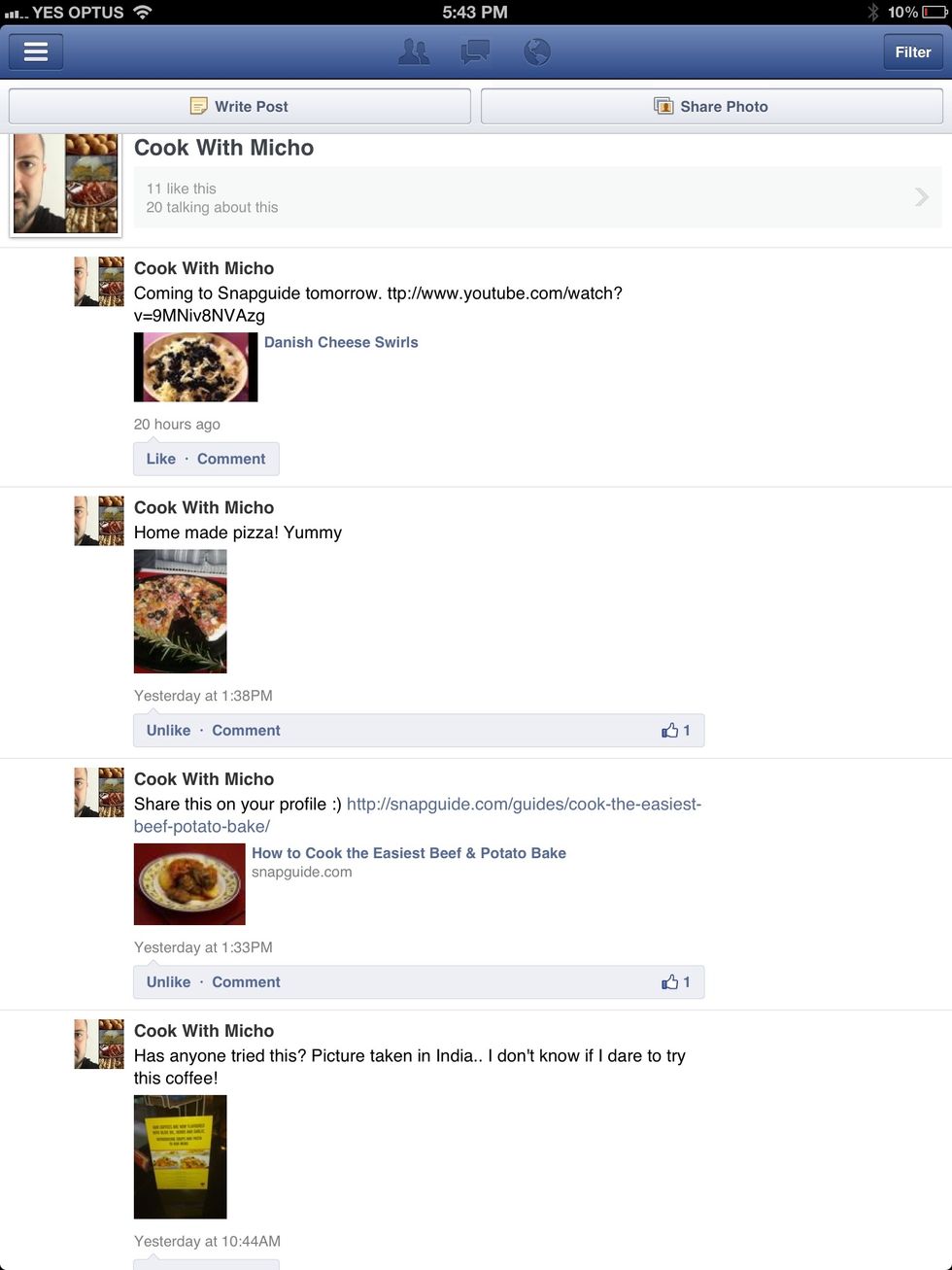 Join me on Facebook and Youtube. Thanks again for all you support. Link in profile. www.facebook.com/cookwithmicho So many recipes to get through. Let's get started. :)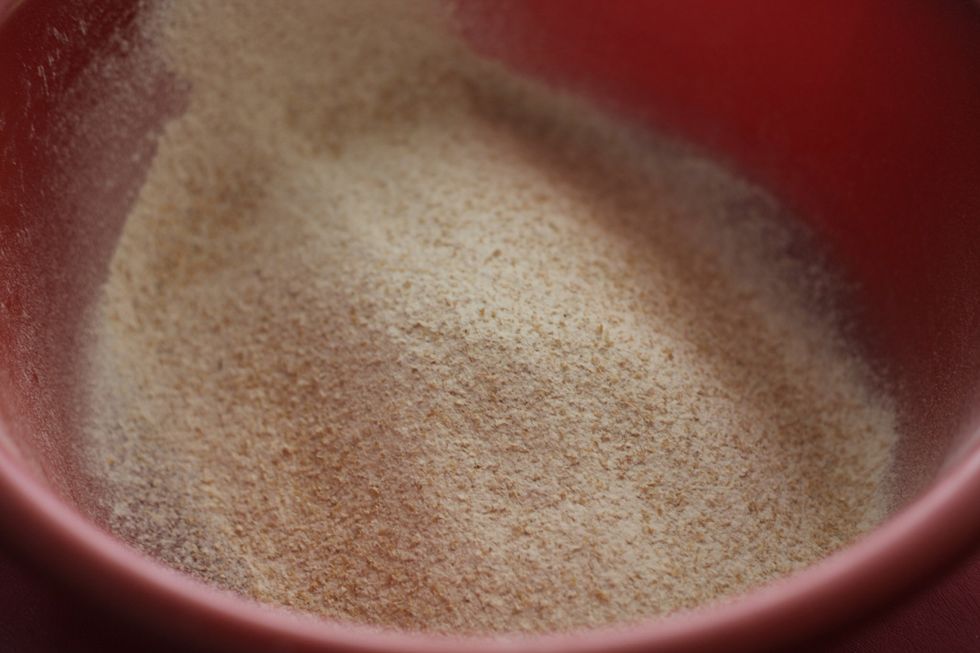 You've already seen this dough in my vegetarian spinach pockets. For my new food loving friends, here it is again. 3 cups of wholemeal flour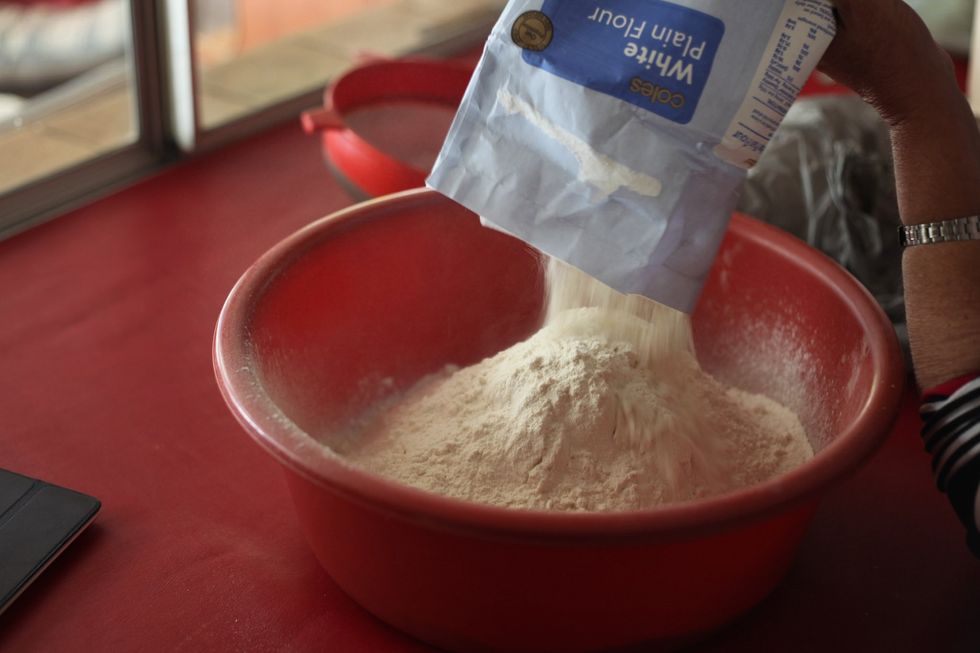 1 cup of sifted plain white flour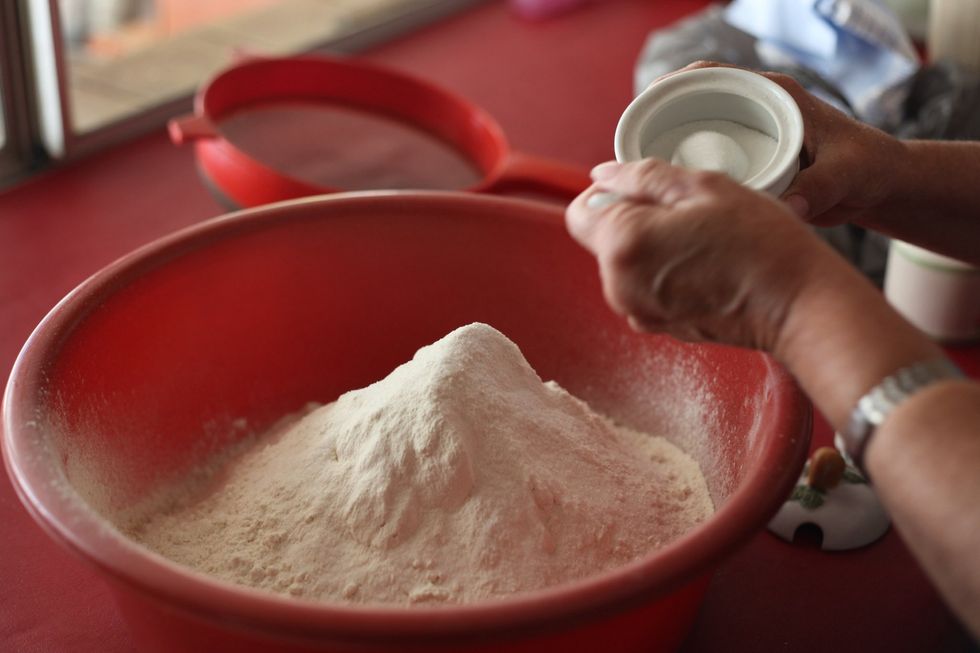 1 large tablespoon of sugar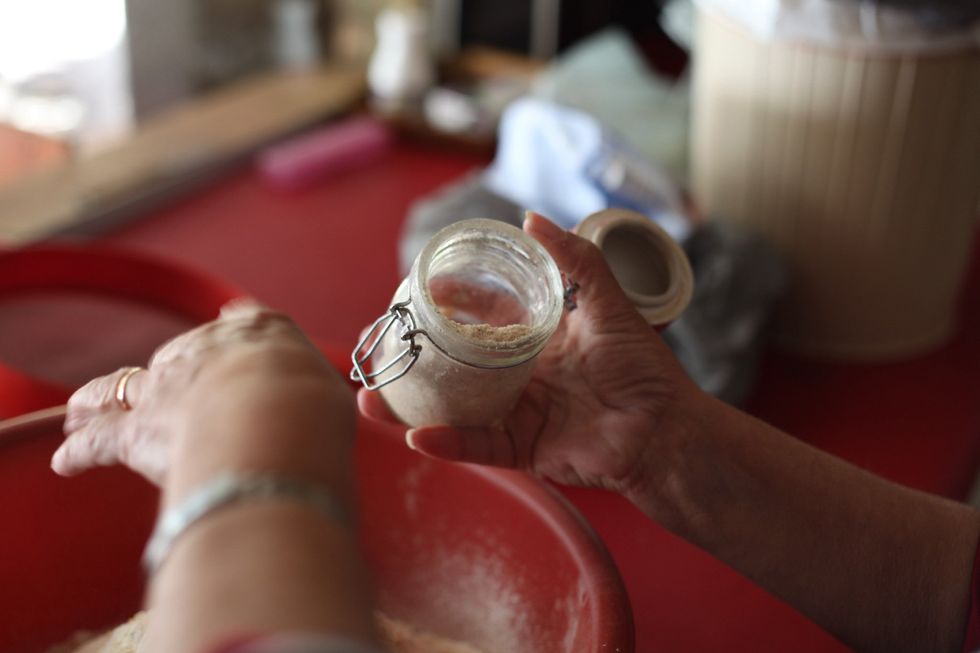 1 teaspoon of mahlab also known as mahlepi (optional)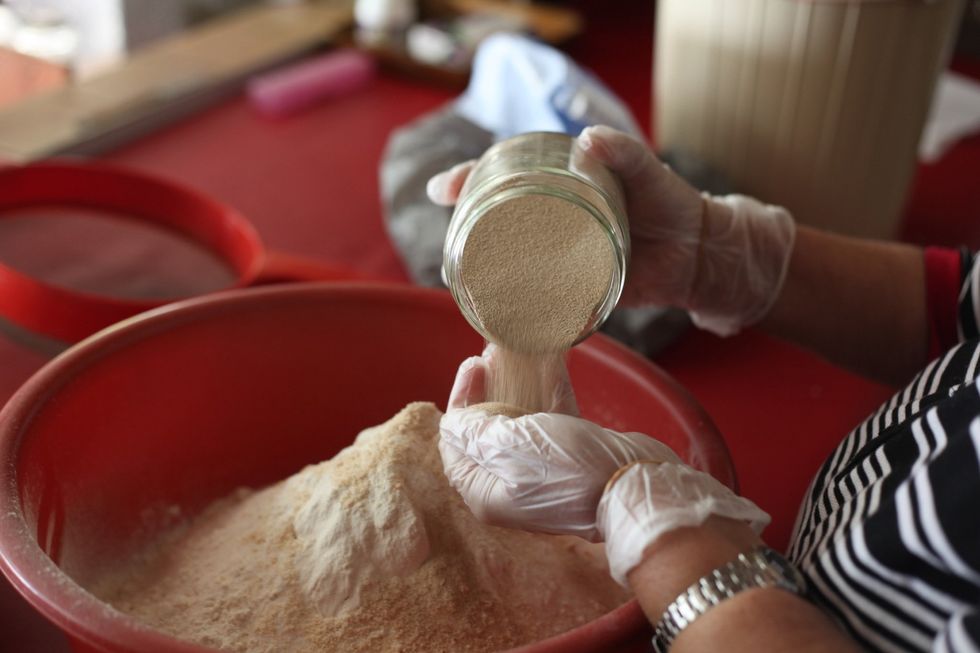 2 tablespoons of active dry yeast.
4 tbsp of room temperature yoghurt. If you've just taken it out of the fridge. Place in the microwave for 30 seconds.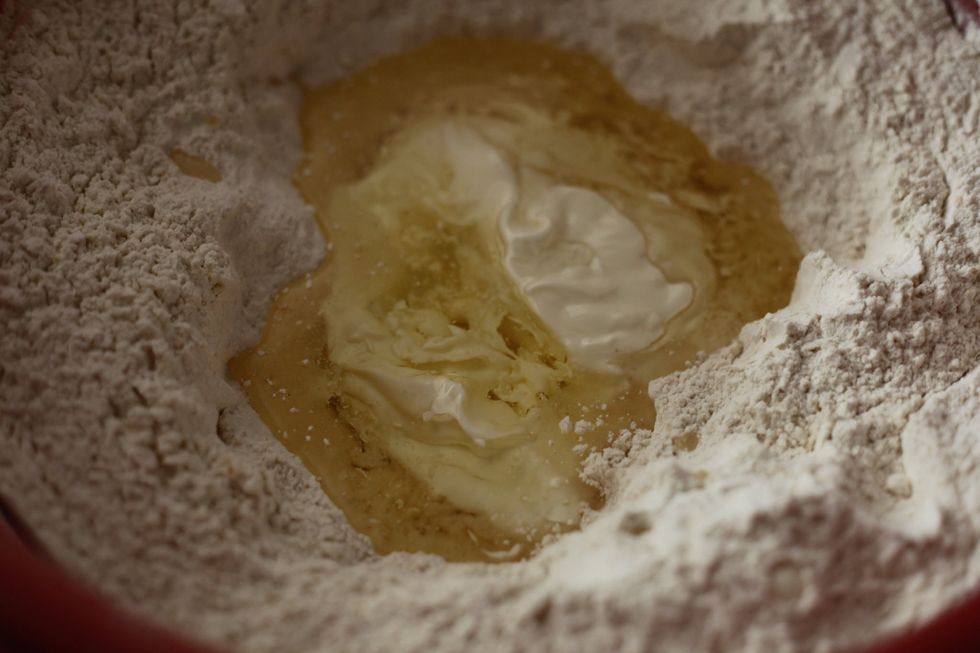 Add your yoghurt and 1 cup of olive oil to your dry mix and...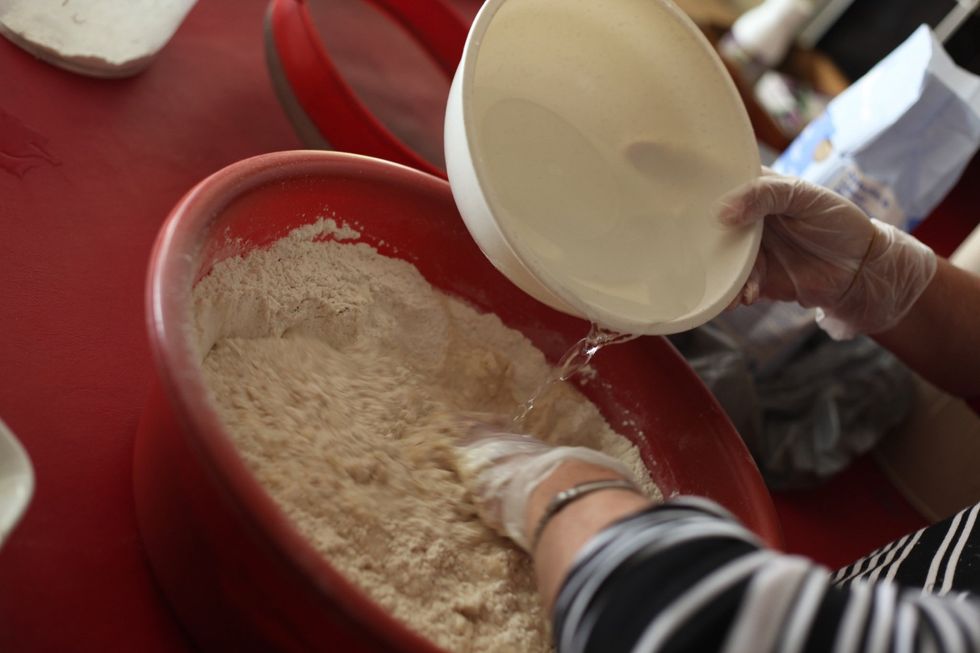 Mix it through while adding the warm water until you form a smooth dough.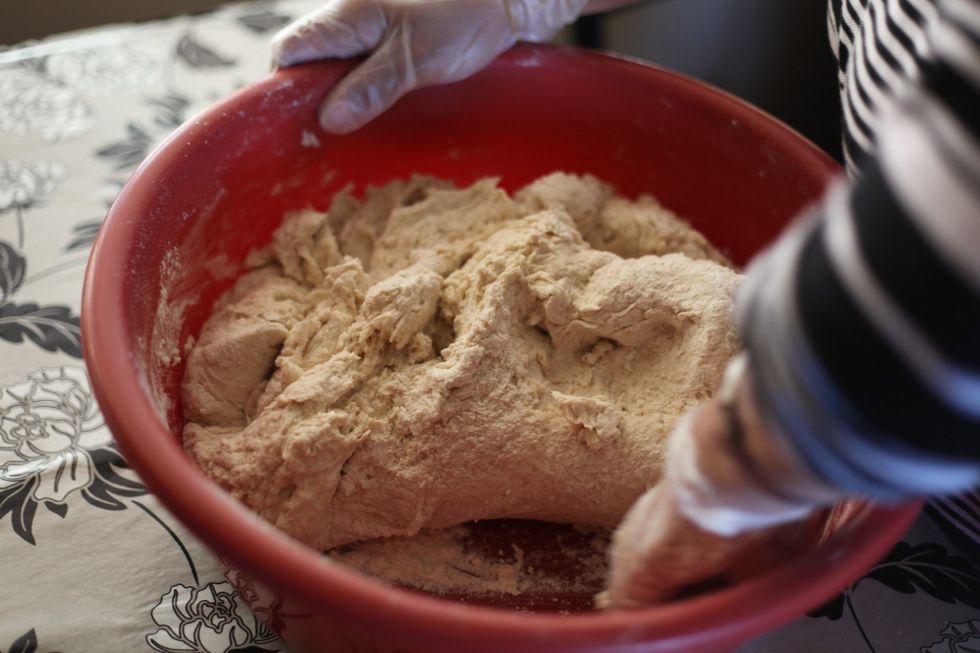 Make sure all the flour that's stuck around the bowl have gone. And leave it for a few hours somewhere warm. Stick it in the sun for fast development. Unless your going through a heat wave lol.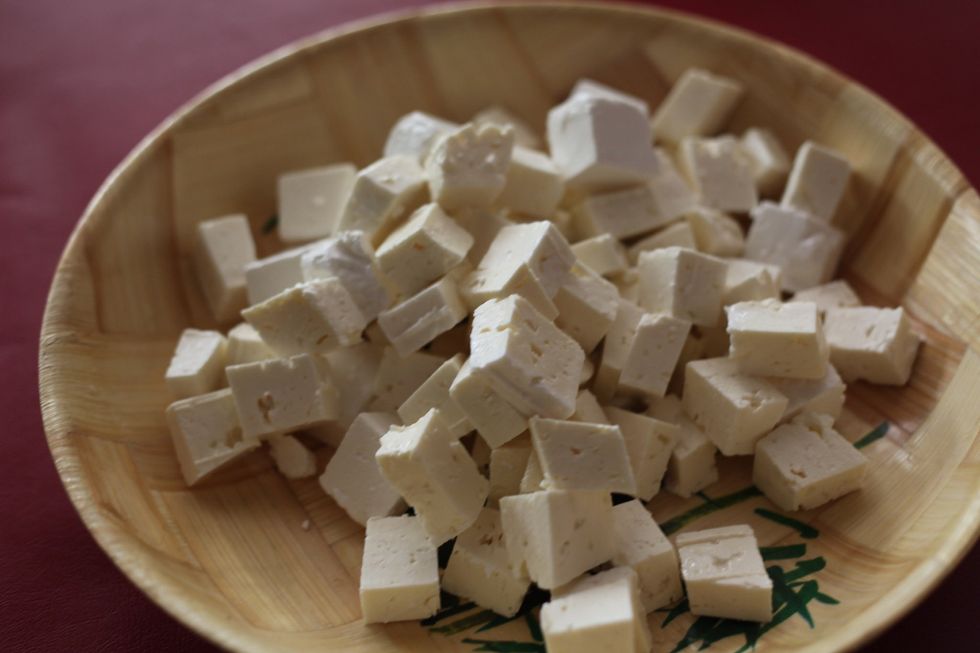 Yummy cheese!!!! So here we have 600 GM of Danish Fetta and 400 GM of Greek Fetta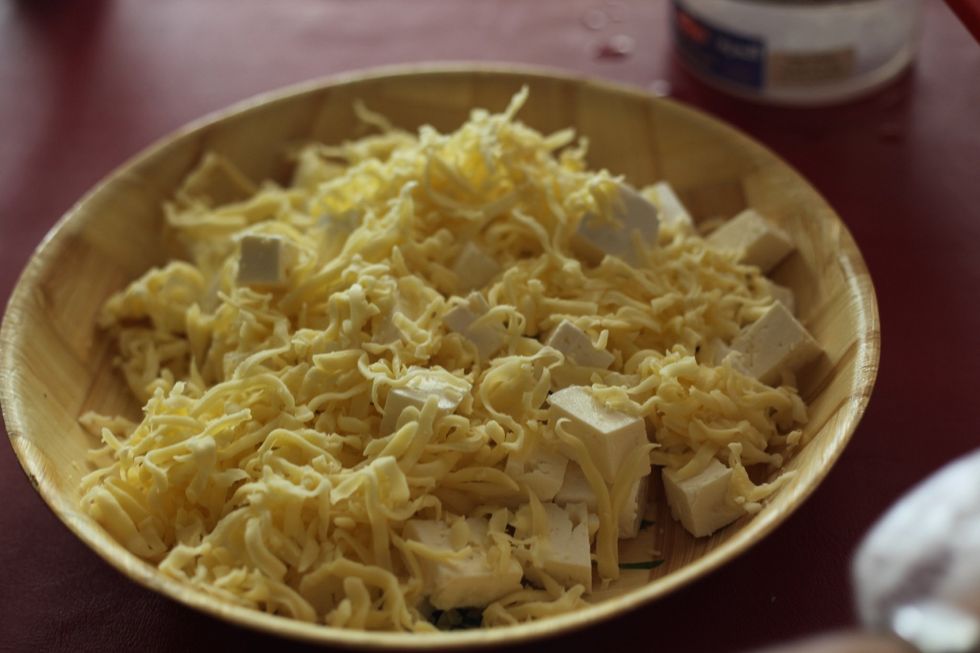 Add your mozzarella cheese. It's about 200 GM or 2 handfuls.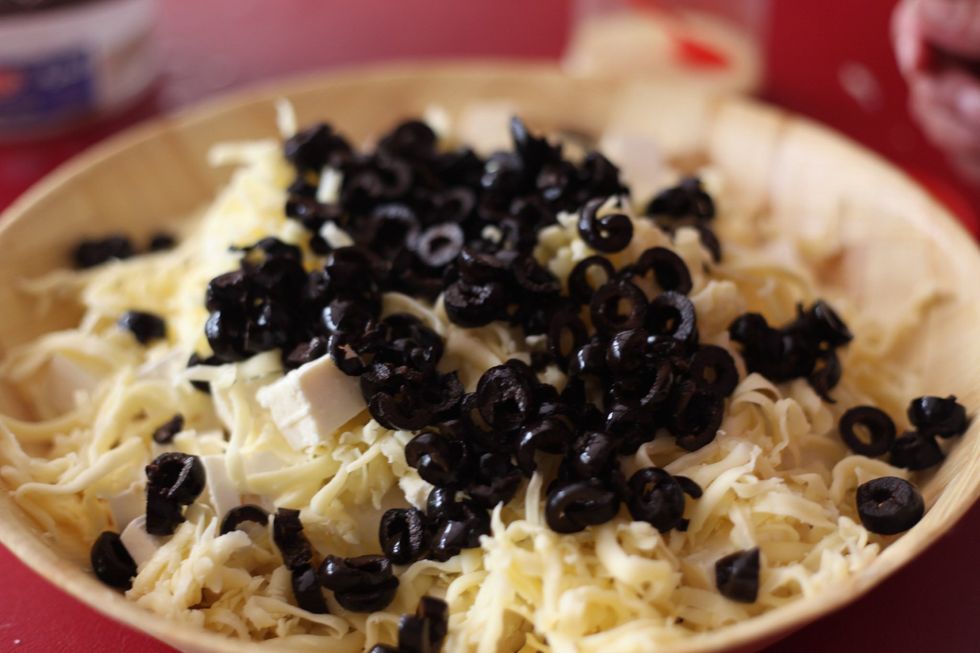 Add your jar of olives. If you have fresh black olives it's even better.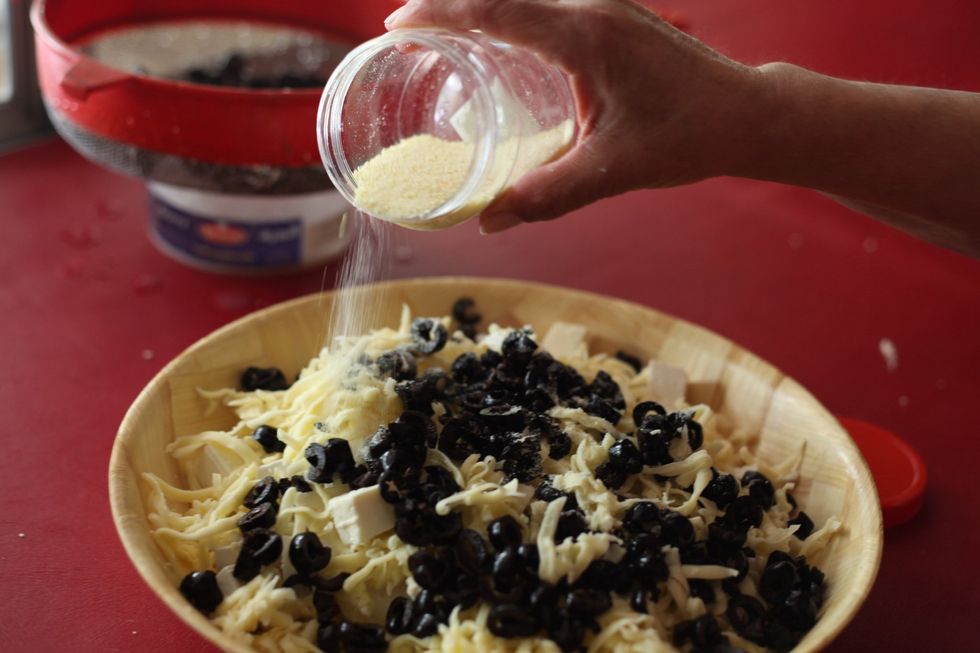 Add 4-5 tablespoons of Parmesan cheese. Wash your hands... Time to play!!!
Grab and squash, break apart as much of the cheese as you can.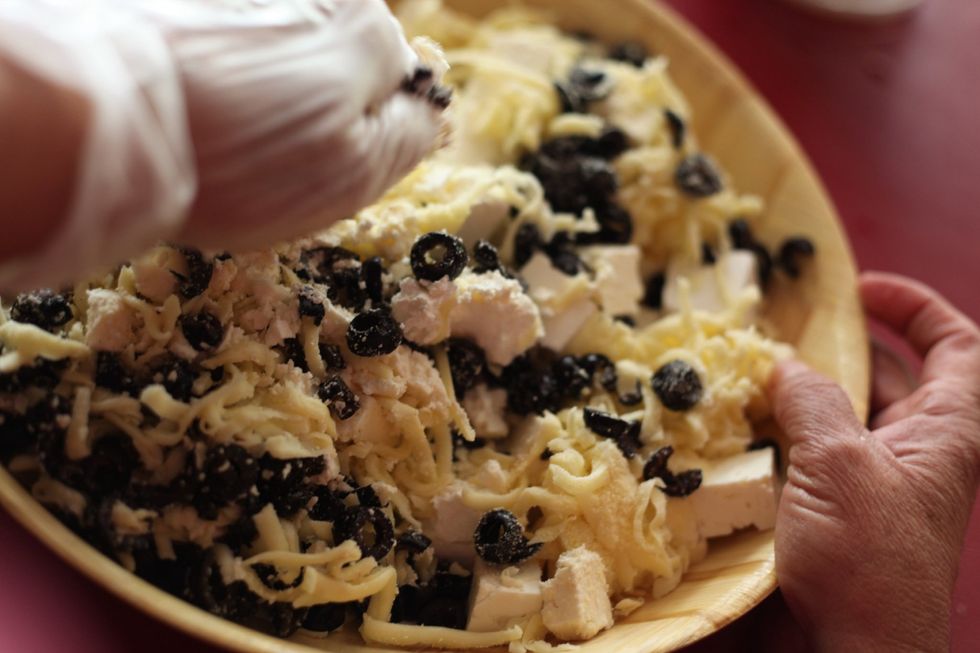 Harder pieces of Greek cheese will need to be man handled a bit more. Always better to take it out on Fetta. Lol.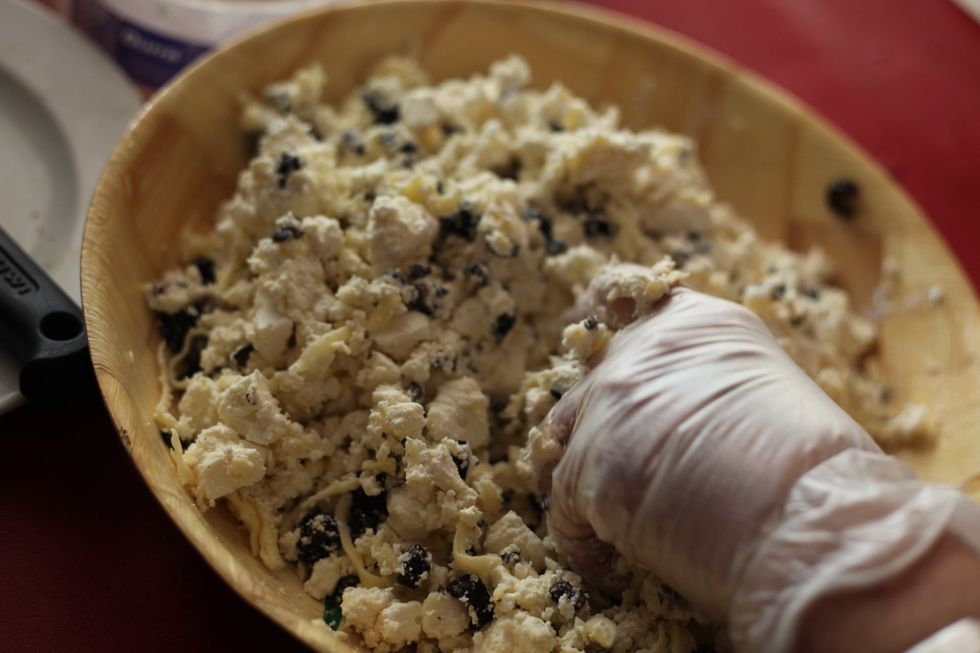 And we should have something like this.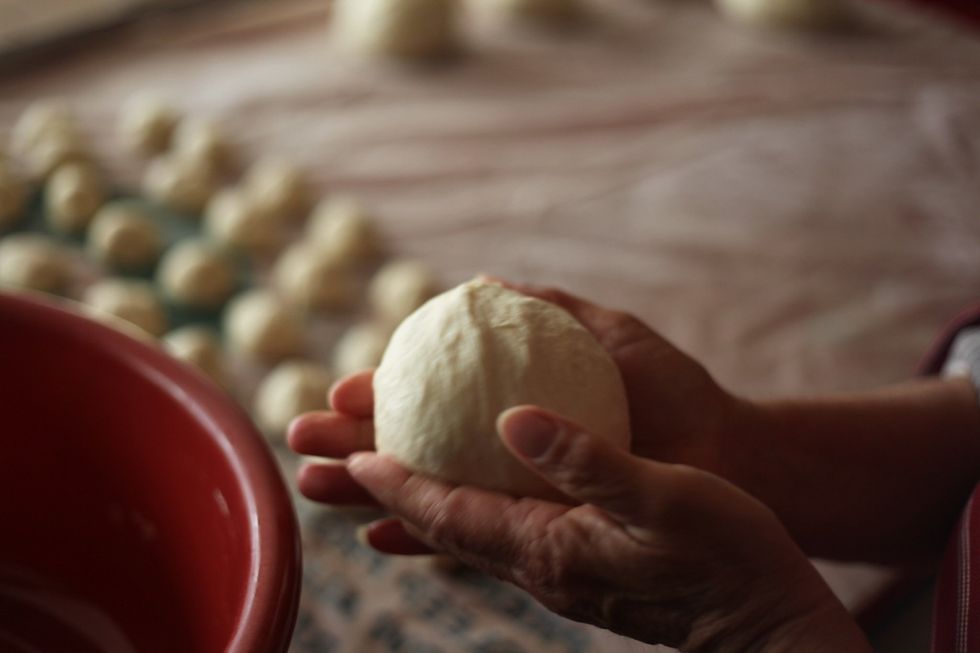 I feel like Mum's giving some blessing here. Roll your dough into large balls about this size. Do all the dough before you start the next part.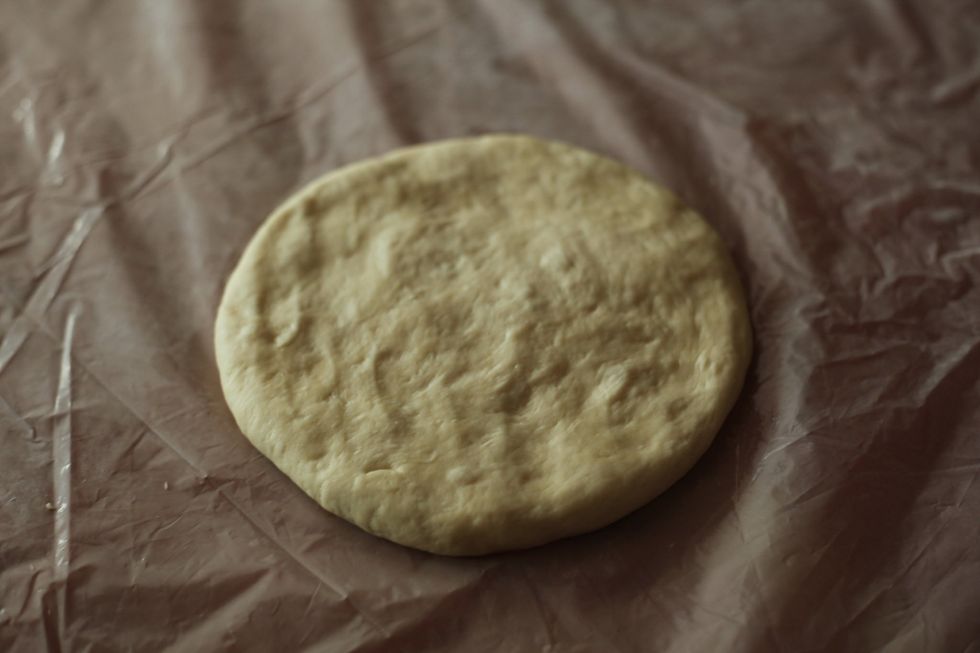 Press the dough out onto a flour or oiled surface it's both ok.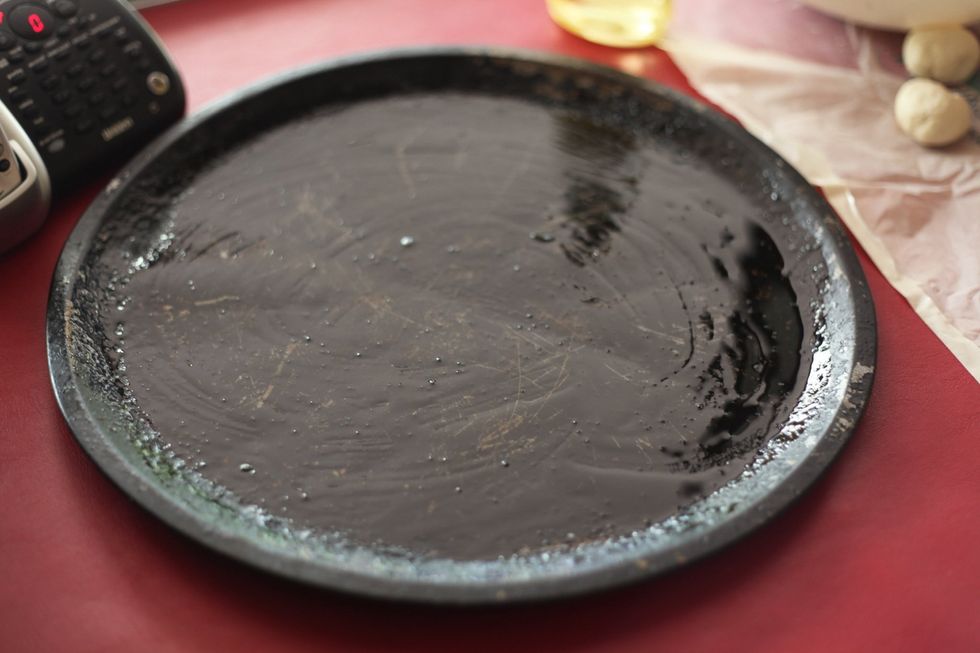 Get your tray oiled up. Best way is with a paper towel.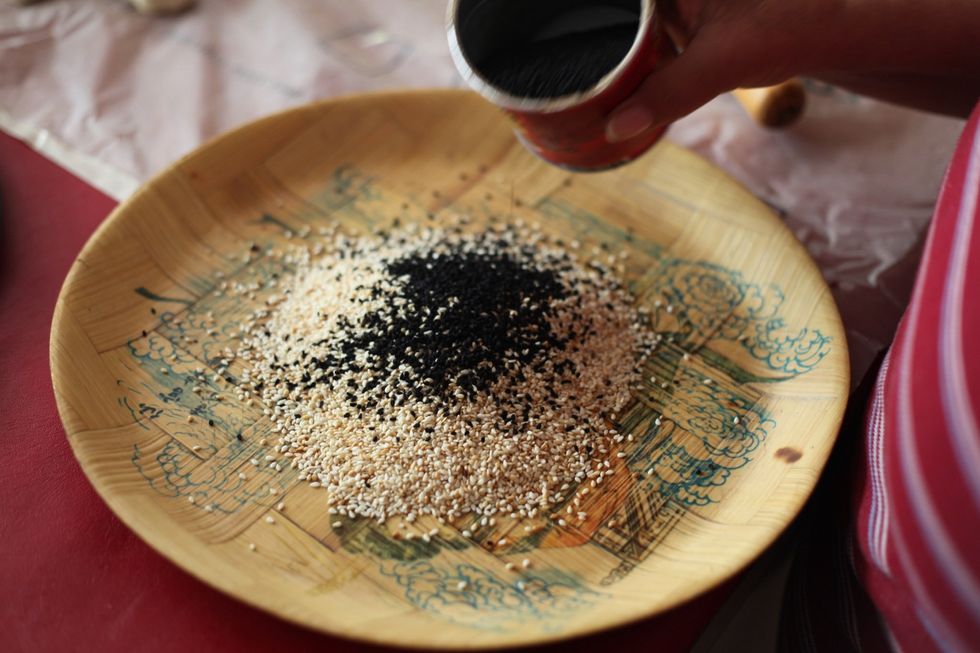 On another tray put the sesame and black seeds and mix it up.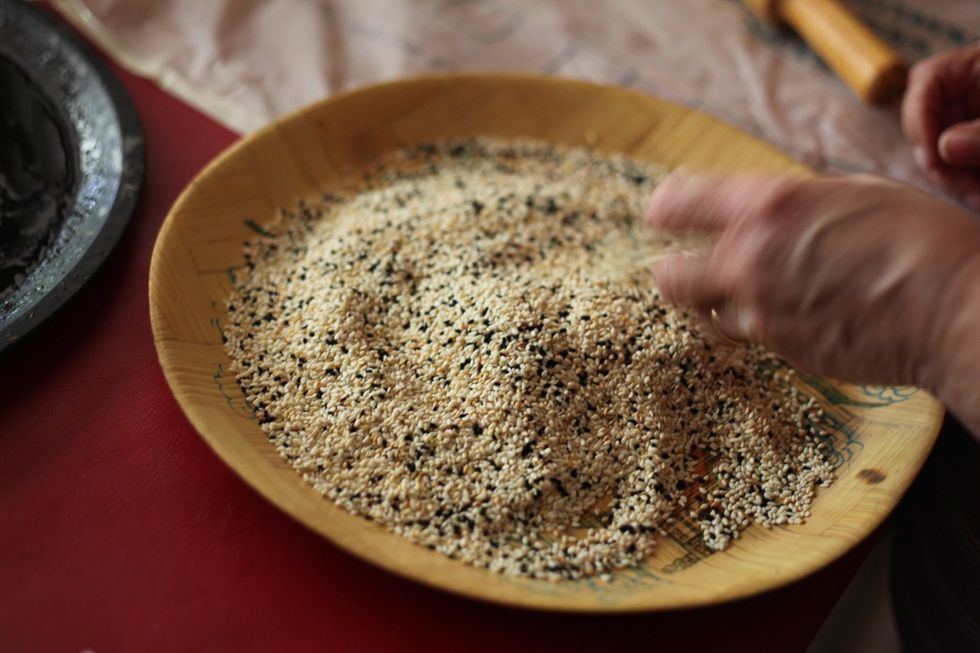 Just like this..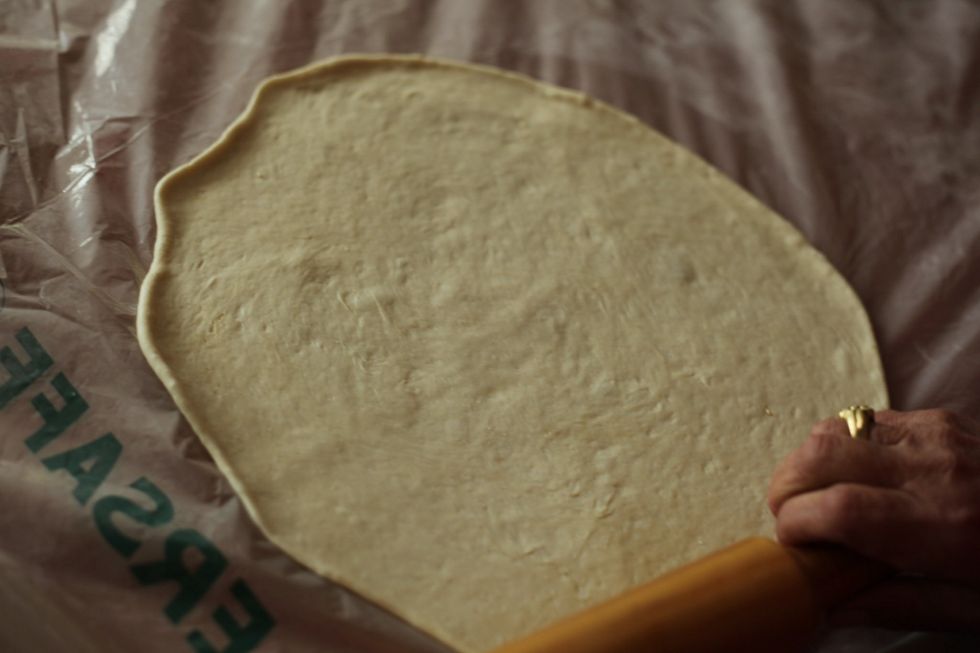 Roll the dough out until you get an oblong shape. It's about 3mm thickness but don't worry if it's thicker or thinner. The more you can roll the better
Cover the entire dough with the Fetta and olive mix.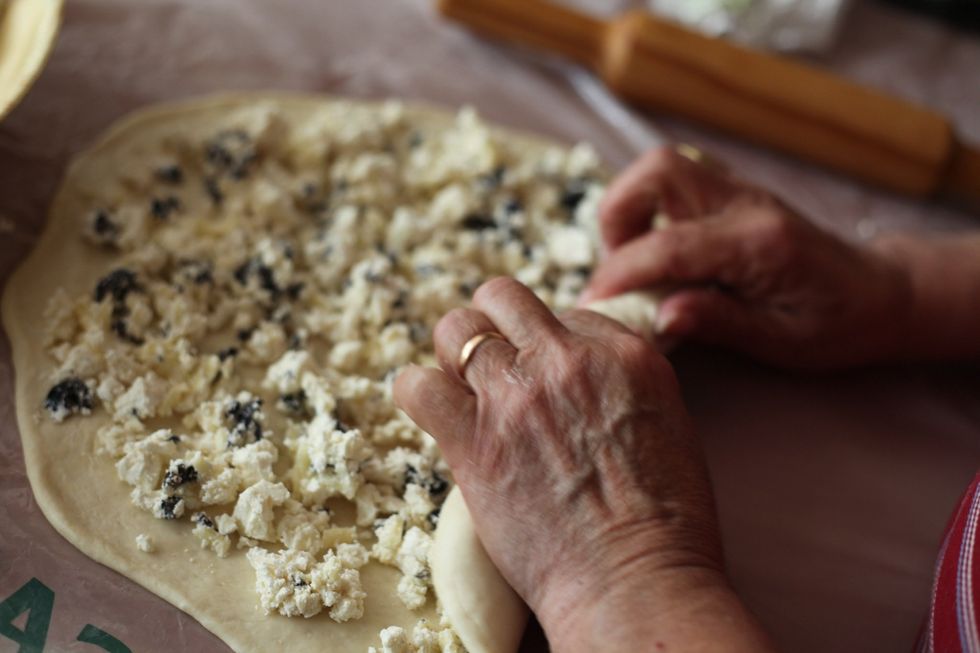 Roll roll roll. As tight as you can.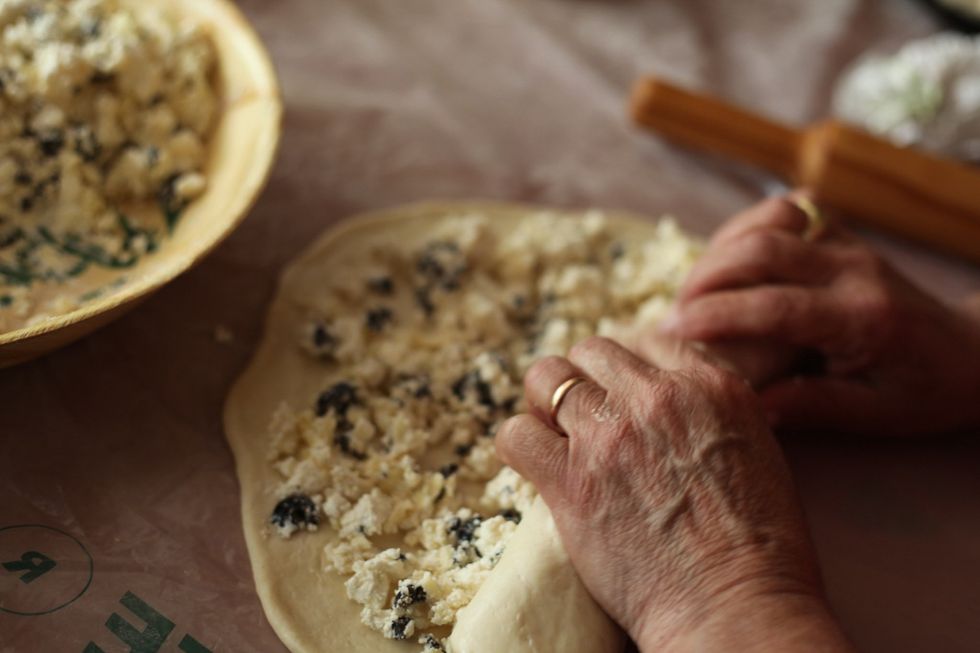 Keep going, we're almost done.
Use a very sharp knife. Cut it up into the size you like. If your knife sticks throw flour on it.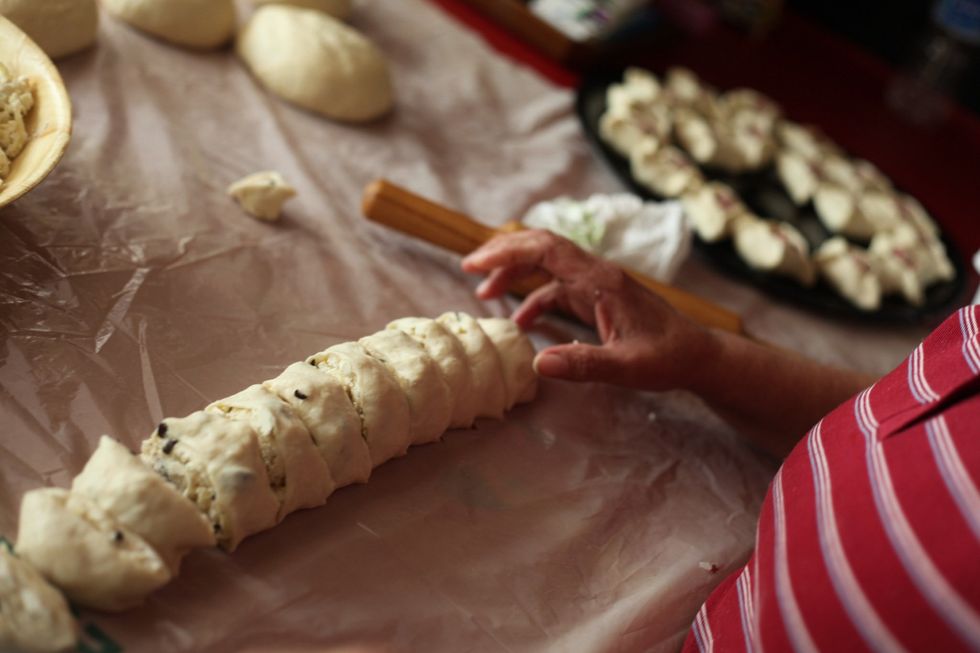 There we go all cut and ready to press into the sesame.
Press into the sesame mix hard enough for the sesame mix to stick to the dough and the cheese.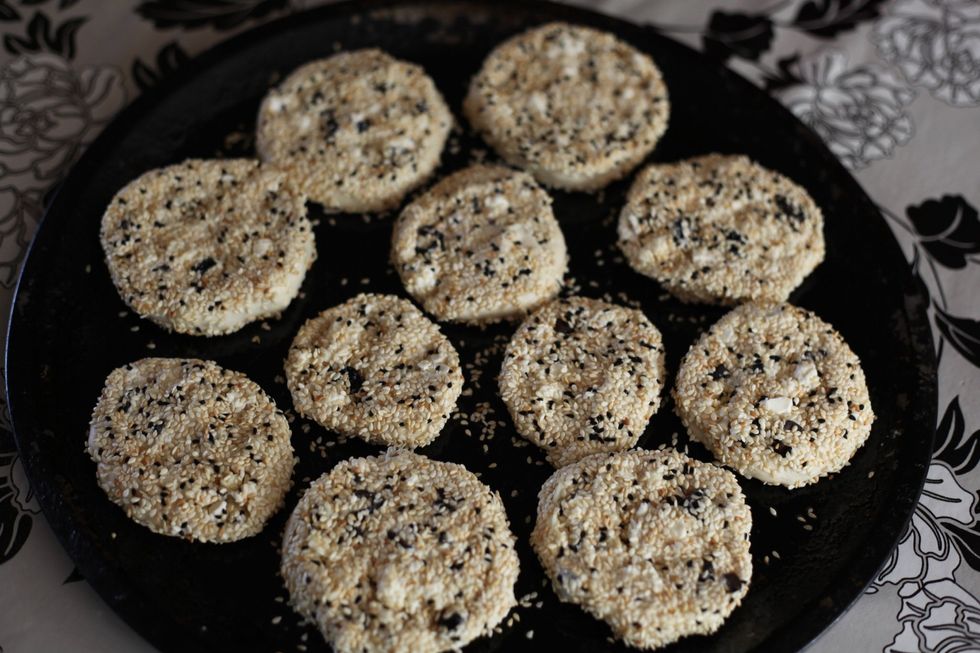 Place them all around your oiled tray. And bake for 20 minutes on 180 degrees Celsius. If you want a bigger fluffier dough let them rest for an hour. They will rise again.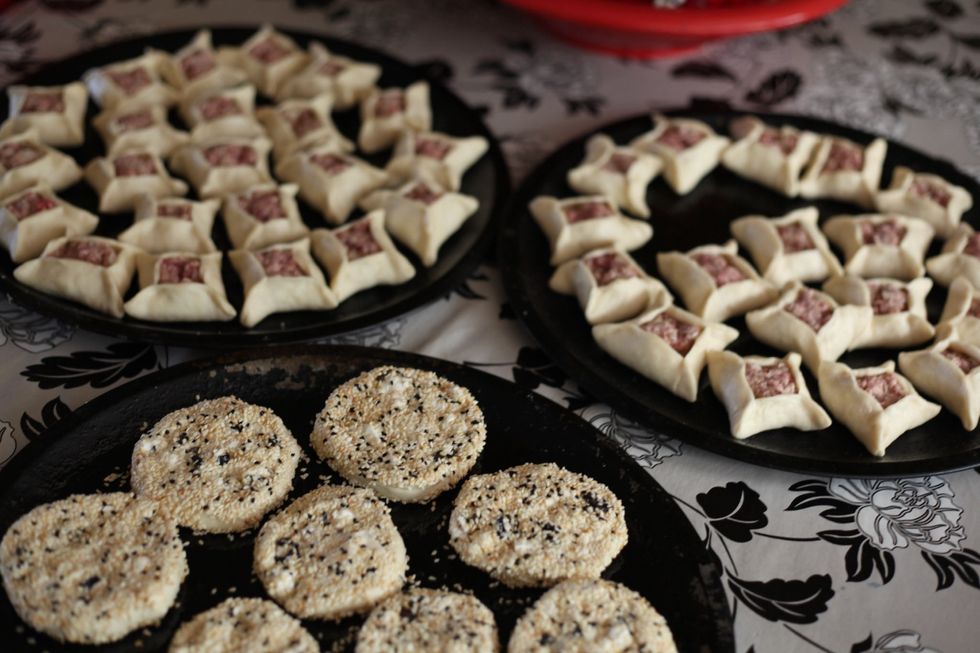 With the dough you can fill with the mince mix from our previous guide (beef & potato bake).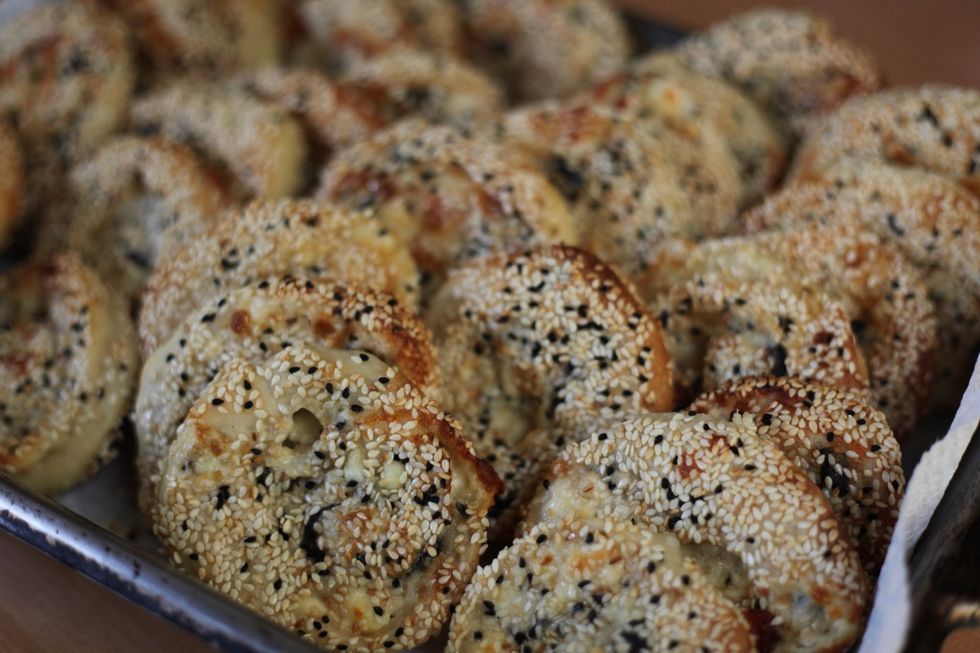 Stack them up, give them to your favourite guests. Especially ones that talk a lot!! They'll be picking sesame and black seeds from their teeth for hours. Ok ok, just kidding. They're so addictive!!
Please follow, like and comment for more recipes from our amateur kitchen. With love, Micho.
600.0g Greek Fetta Cheese
400.0g Danish Fetta Cheese
1/2c Black Seed (Seed of Blessing)
2.0c Sesame Seeds
150.0g Mozzarella Cheese
1/2c Grated Parmesan cheese
250.0g Black Pitted Olives
3.0c Wholemeal Flour
1.0c Plain sifted Flour
4.0Tbsp Plain yoghurt
2.0Tbsp Active dry yeast
1.0tsp Mahlab (optional)
1.0c Vegetable oil
1.0Tbsp Sugar
1.0pch Salt
1/2l Warm water
Michel Daher
Micho here. Amateur experimental chef and lover of food. Thanks for all your support. Join my Food Journey www.naturallygoodfood.com