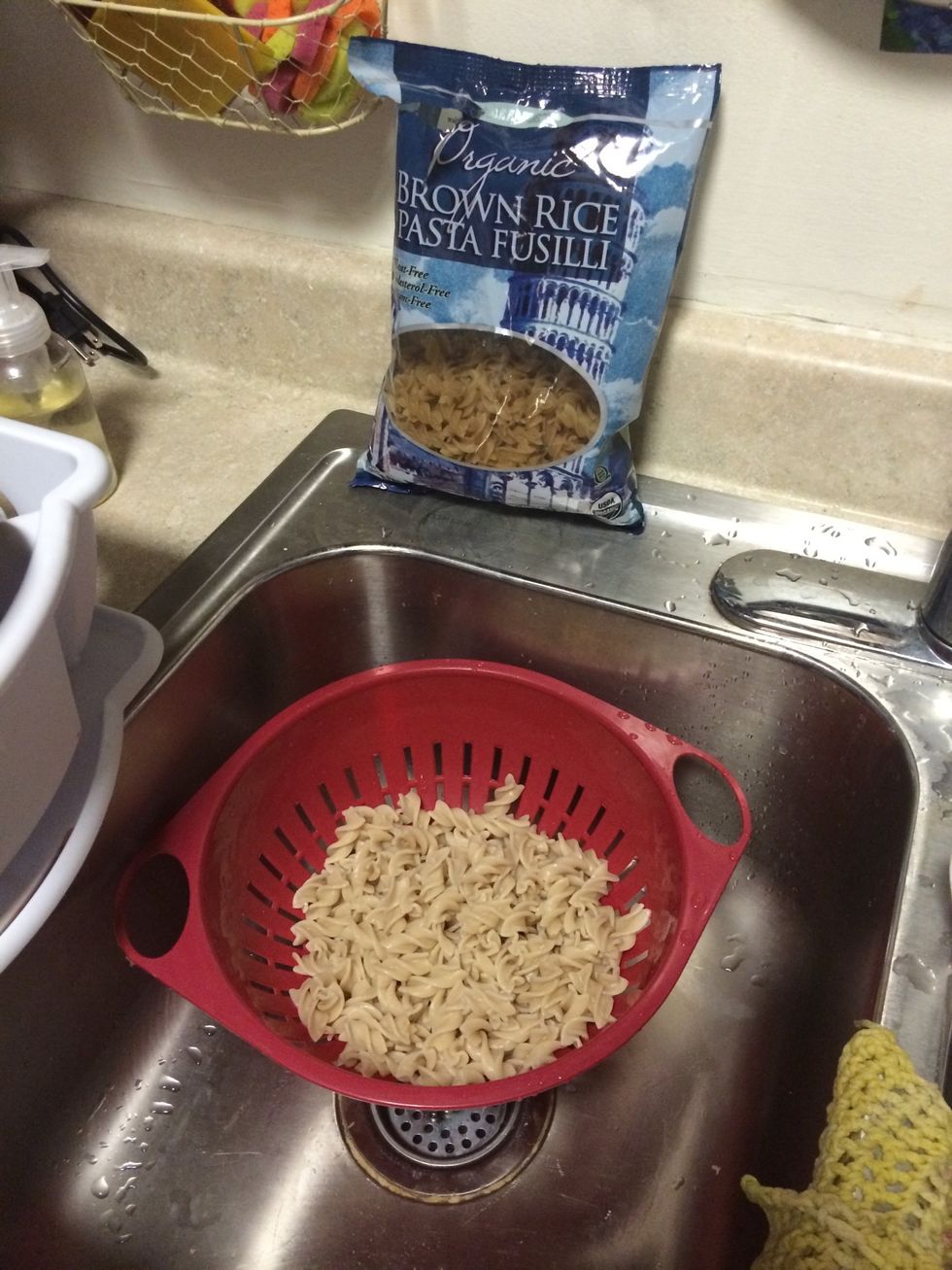 boil pasta
Spray a medium sized baking dish with oil and pre heat oven to 350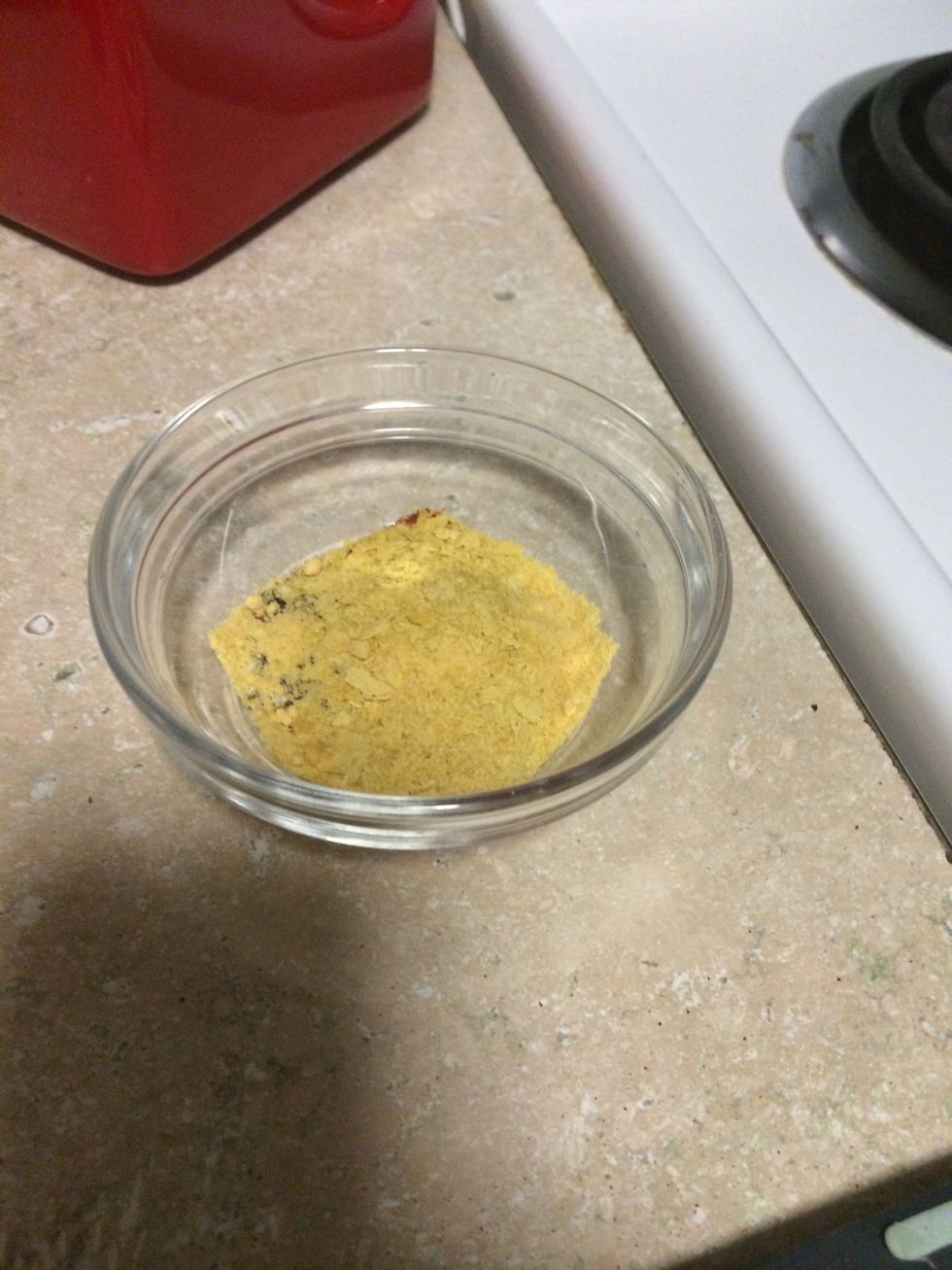 Combine a teaspoon each of salt, pepper, nutritional yeast, paprika, dry mustard, and Cayanne pepper. Set aside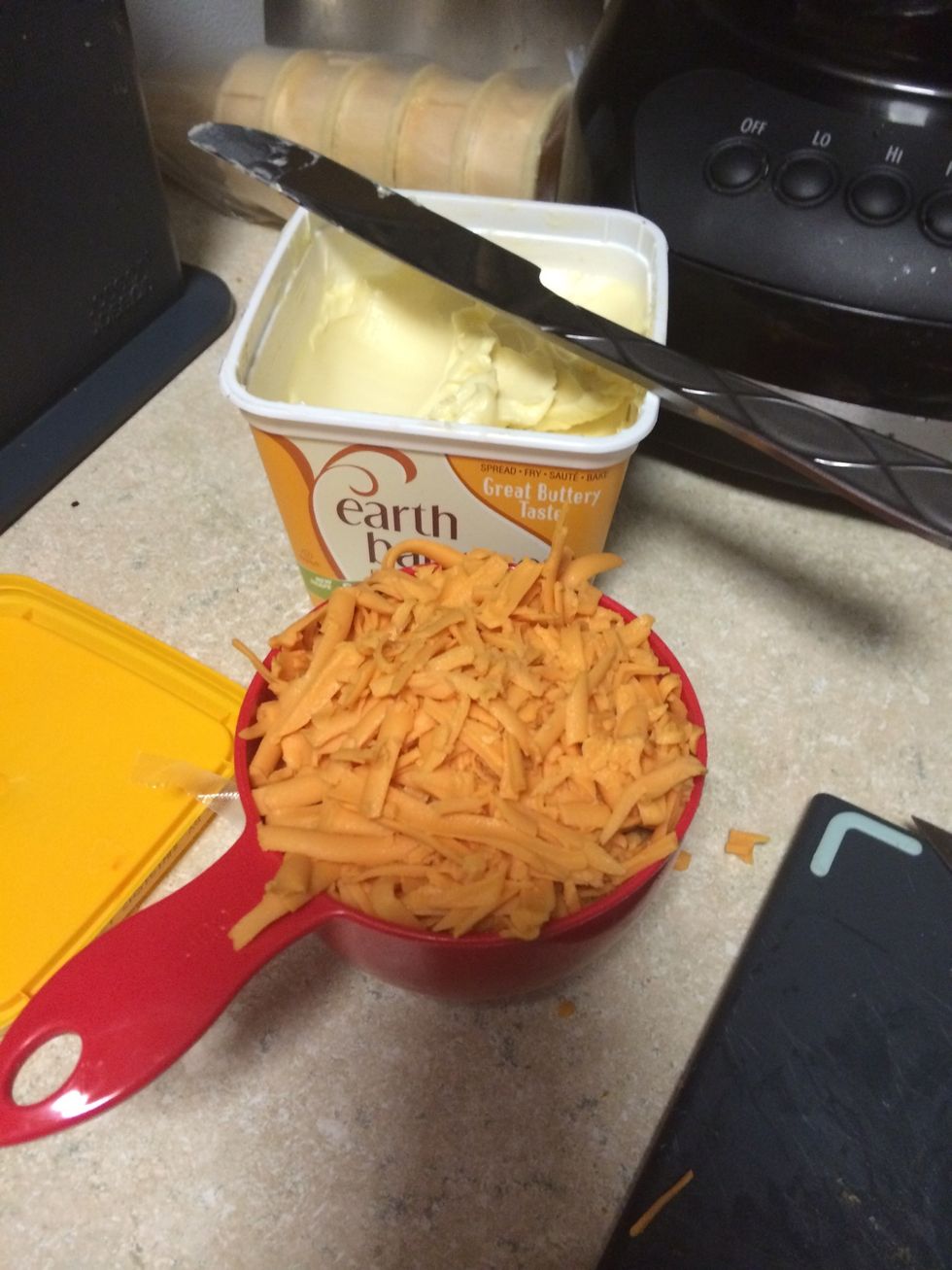 Shred one cup of vegan, follow your heart, orange cheddar cheese alternative, or you can find any dairy free cheese that's already shredded. Set aside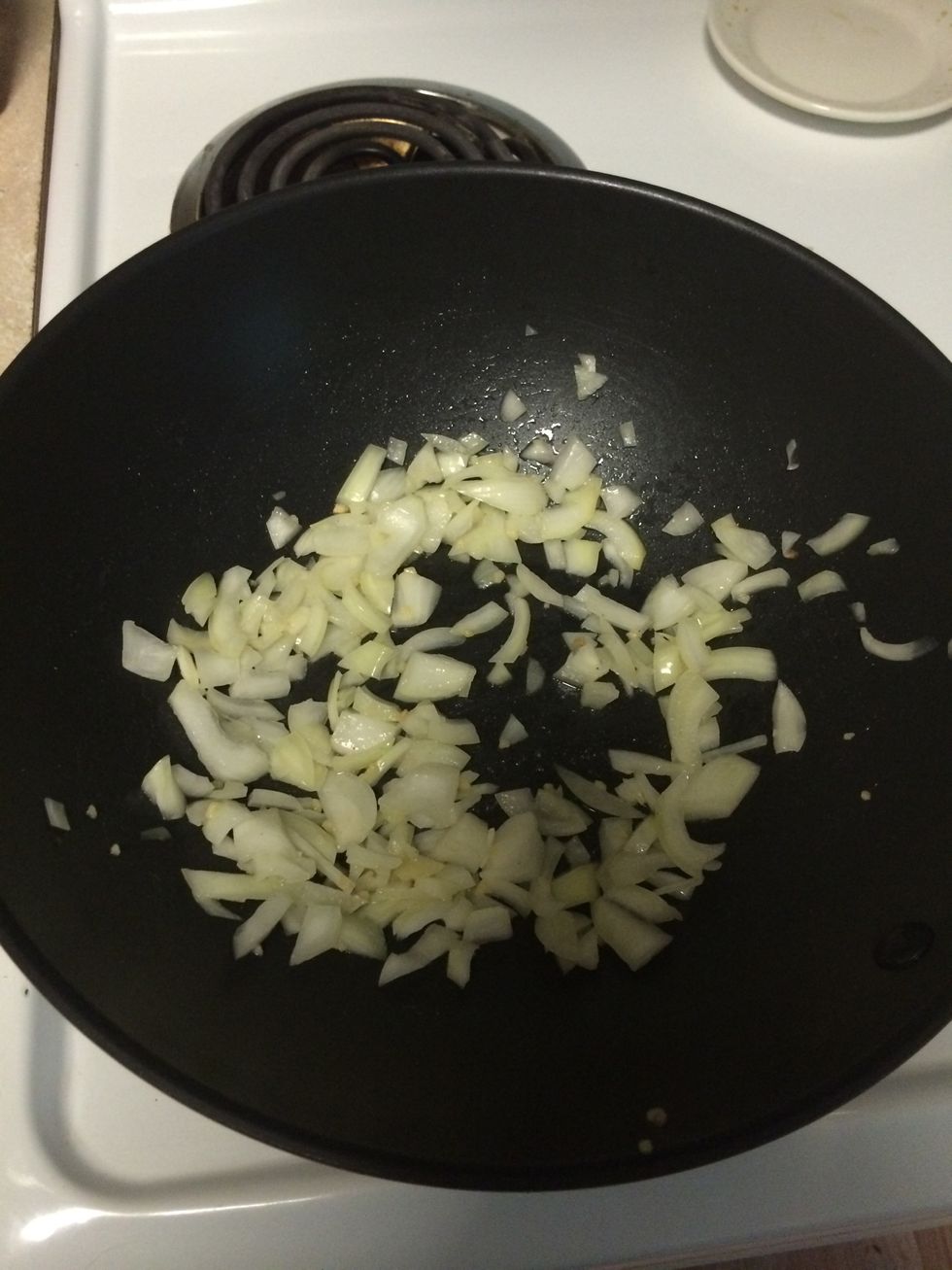 If you like onions and garlic, in your macaroni and cheese. I sauté a small white onion and two cloves of garlic in a bit of dairy free butter until translucent. Then add them to the cooked pasta.
Stir the noodles in the dish along with some fresh chopped tomatoes, black olives are great too!
In the same pan melt 4 tablespoons of dairy free butter
add 4 tablespoons of flour
Whisk until combined and continue to cook on medium heat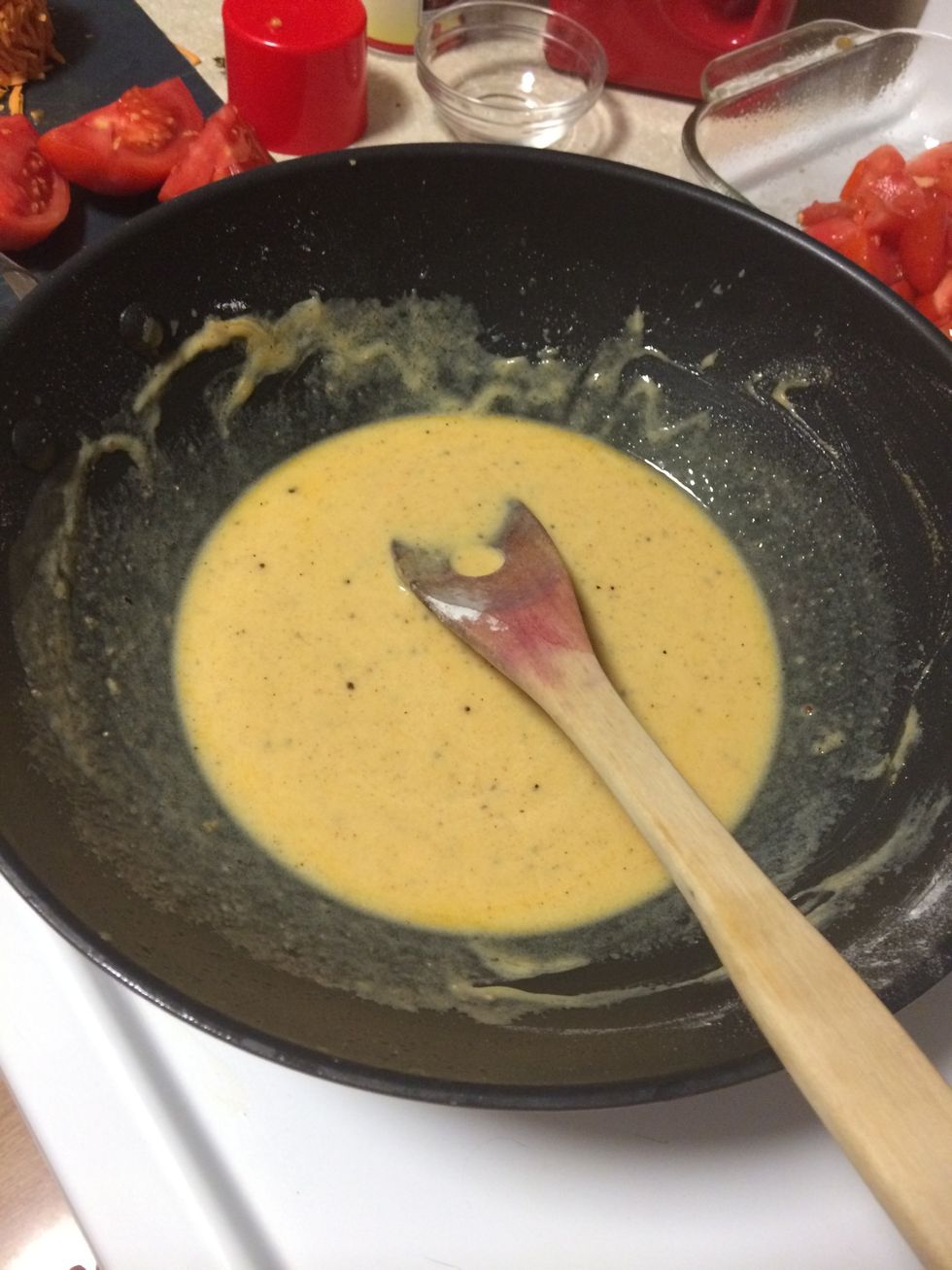 Slowly add in milk (while off the heat) stirring constantly until all combined,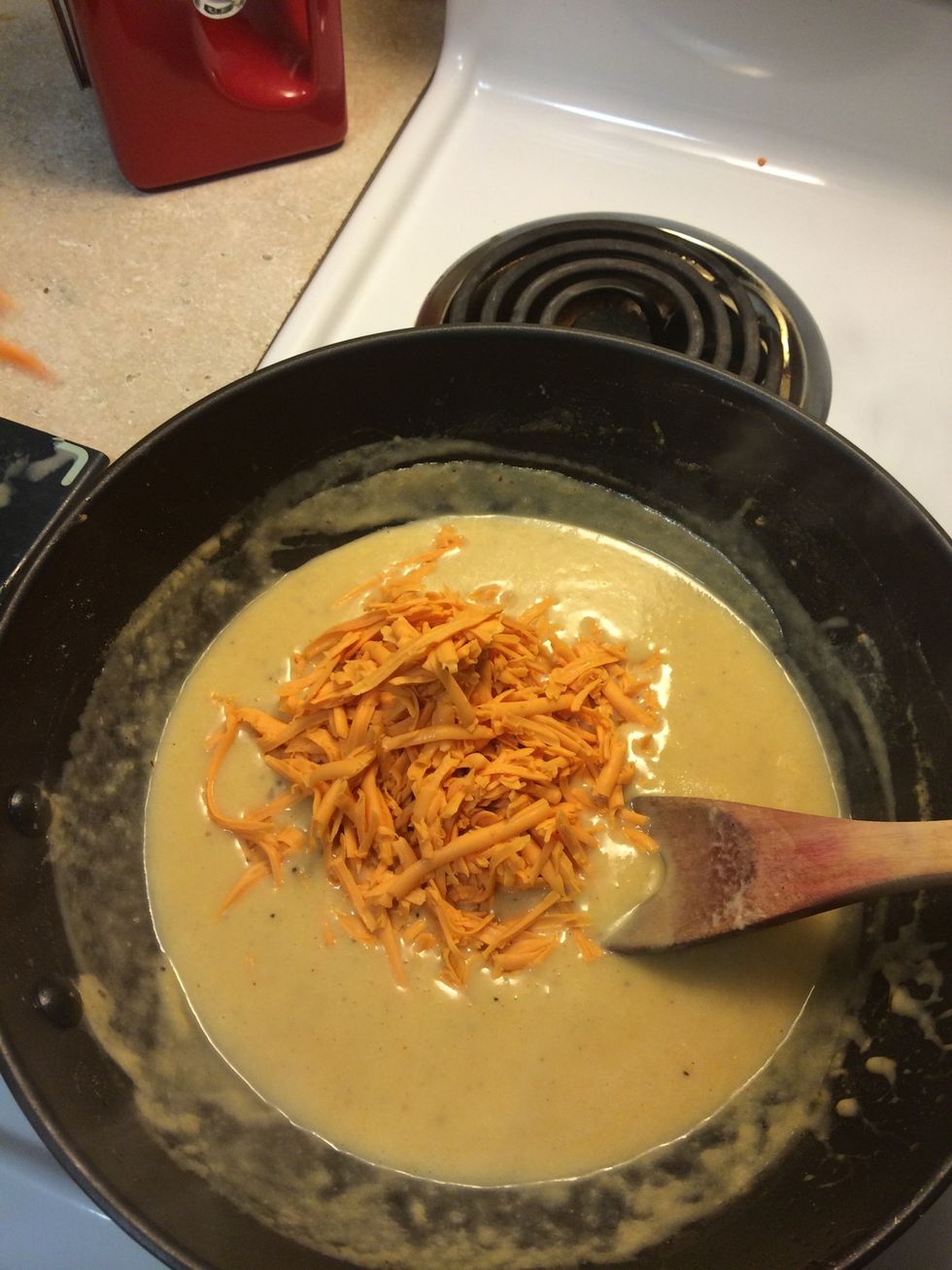 add in cheese and Worcestershire sauce, stir until completely melted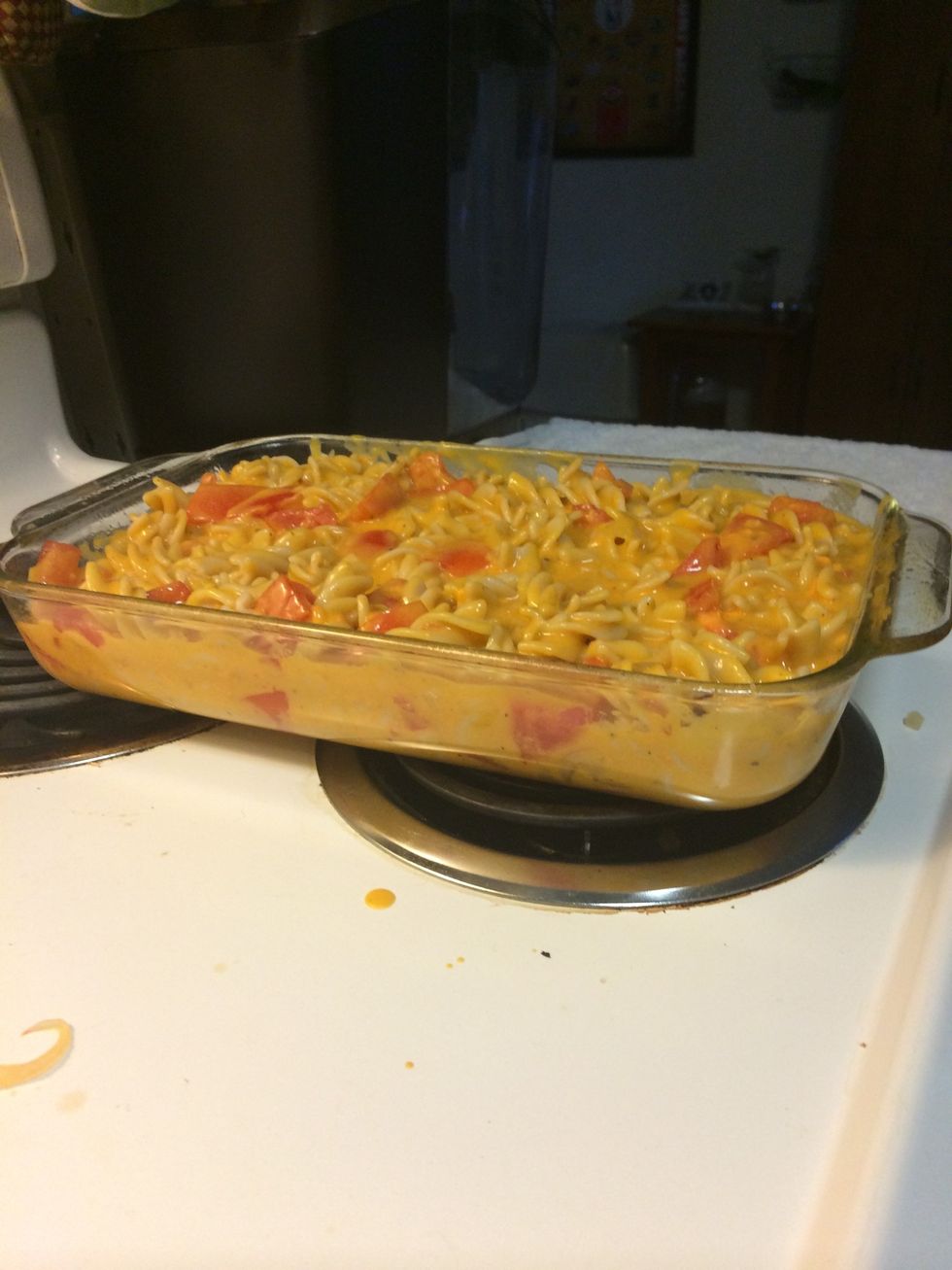 Pour on top of the noodles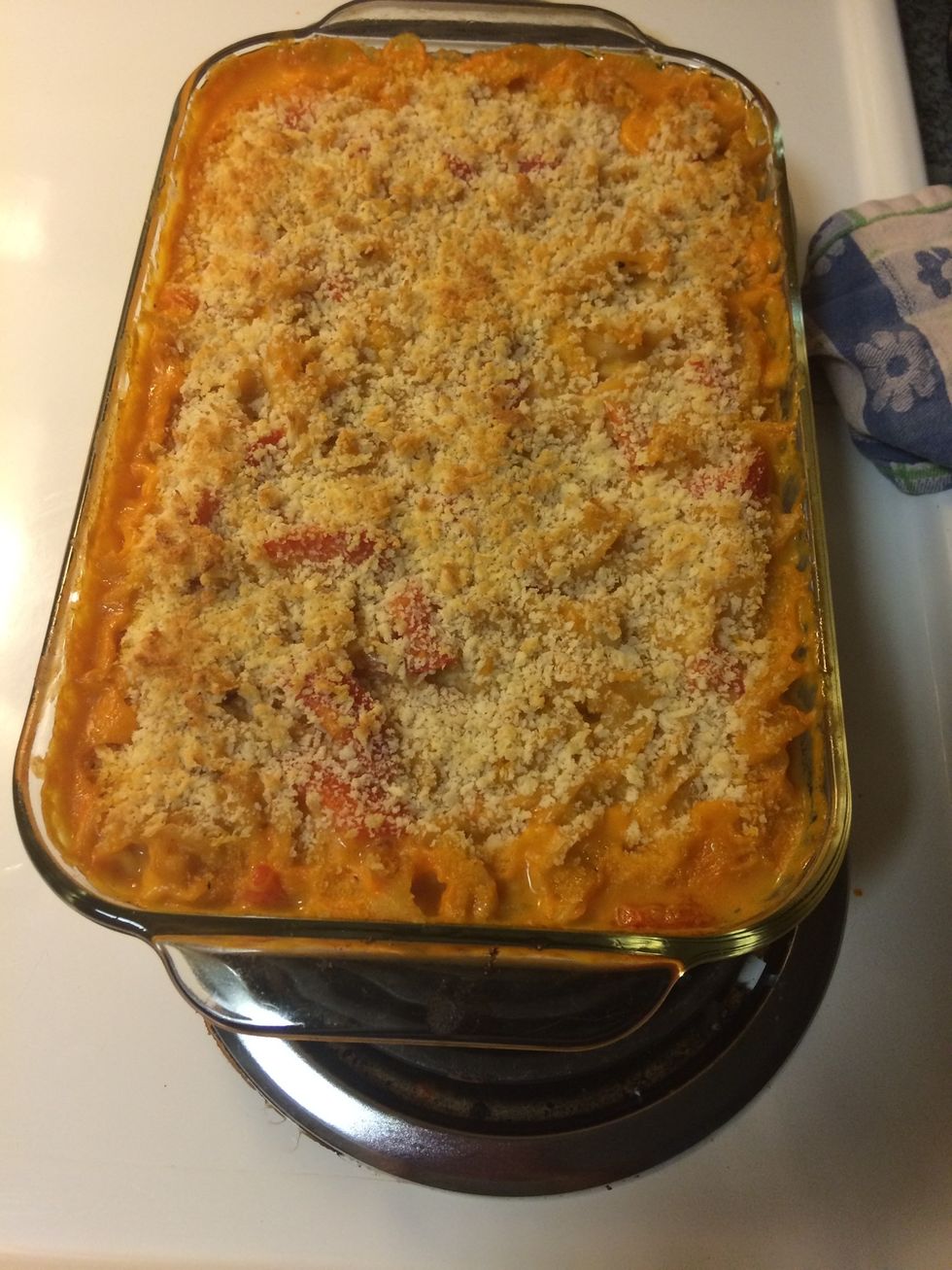 I make my own bread crumbs, and added those on top! baked for 20 minutes.
1.0tsp Nutritional yeast
1.0tsp Each, Sea salt and pepper
1.0tsp Dry mustard
1.0tsp Parika
1.0pch Cayanne pepper
5.0Tbsp Earth balance/ smart balance, butter alternative
2.0 Cloves of chopped garlic
1.0 Small yellow onion/ shallot
8.0oz Brown rice pasta or pasta of choice
1/2c Original flavored almond milk/ milk alternative
1.0c Follow your heart cheddar cheese alternative / any
Cheese alternative you like
4.0Tbsp Flour
1.0tsp Worcestershire sauce