How to make dairy-free hazelnut coffee creamer
Make Dairy-Free Hazelnut Coffee Creamer
17
Soak 3/4 cups of raw hazelnuts in 2 cups of filtered or spring water for at least six hours. This is to make the nuts easier to digest-you can skip if you want.
Rinse the nuts & Dry them with a towel. (You can skip the next step but it does enhance the flavor).
Spread on a baking sheet and toast in a 150 degree F. or less oven. This may take a few hours. Be sure to check and stir them frequently.
Remove from oven when they are slightly crunchy.
Put 3/4 cups of the nuts, 2 cups of filtered or spring water, and dates (I used 2) in the blender. I used a Vita- mix and ran it about 2 minutes on High.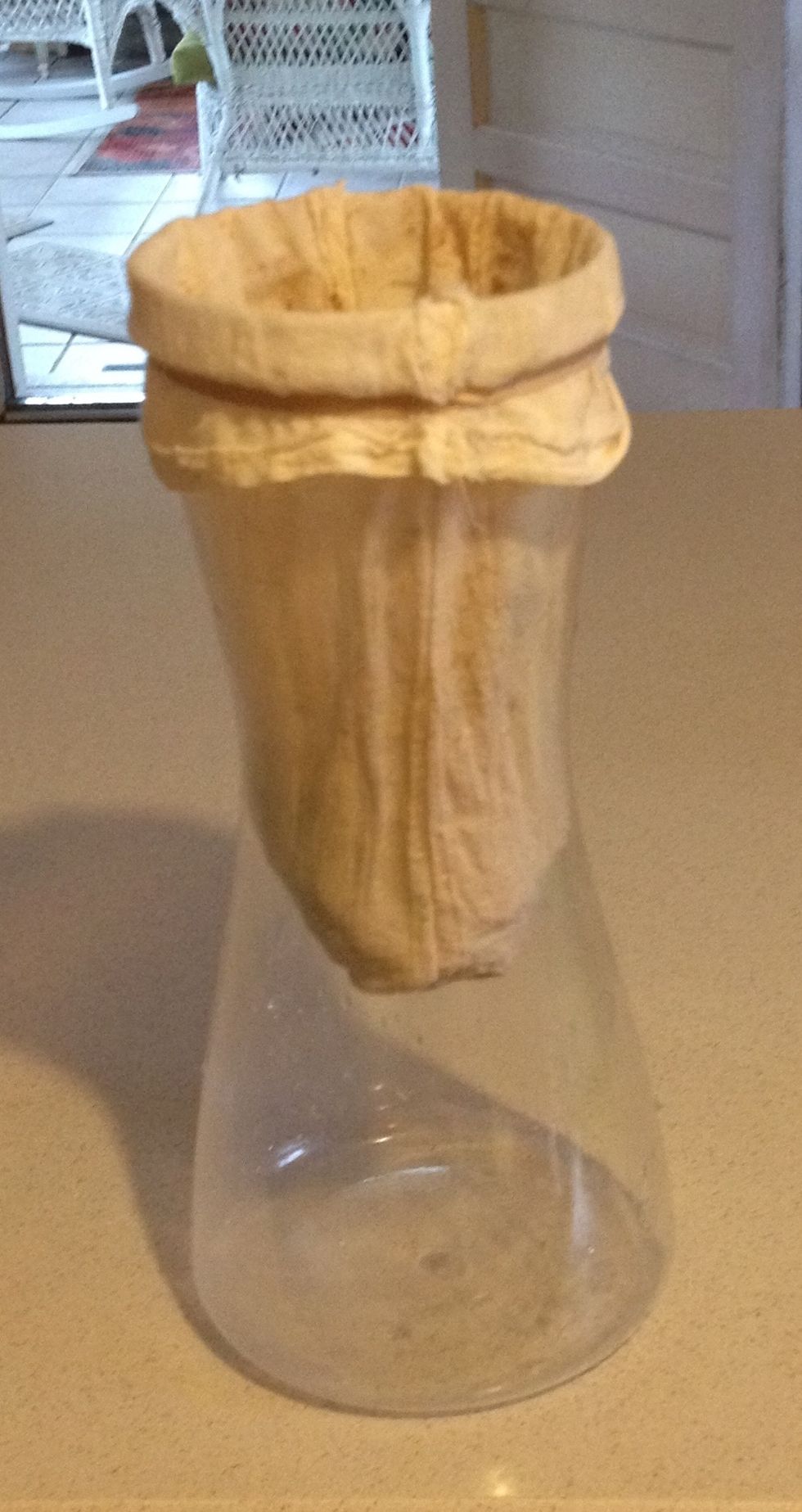 Strain it. This is how I did it but I think a fine mesh strainer would work. Touch the photo. (Sorry for the ugly picture. I haven't mastered how to work with photos in Snapguide yet)
Tastes just as good as the commercial hazelnut creamers and is better for you! * Testimonial: My 25 year old son loves it!
Blender
Fine mesh or nut milk strainer
3/4c hazelnuts
2.0 Dates
2.0c Water