How to make dairy-free chocolate cake
Cake recipe adapted from Beatty's Chocolate Cake & Frosting from Eleana's Pantry.
1
Preheat oven to 350 and spray 2 round 8-in x 2-in cake pans.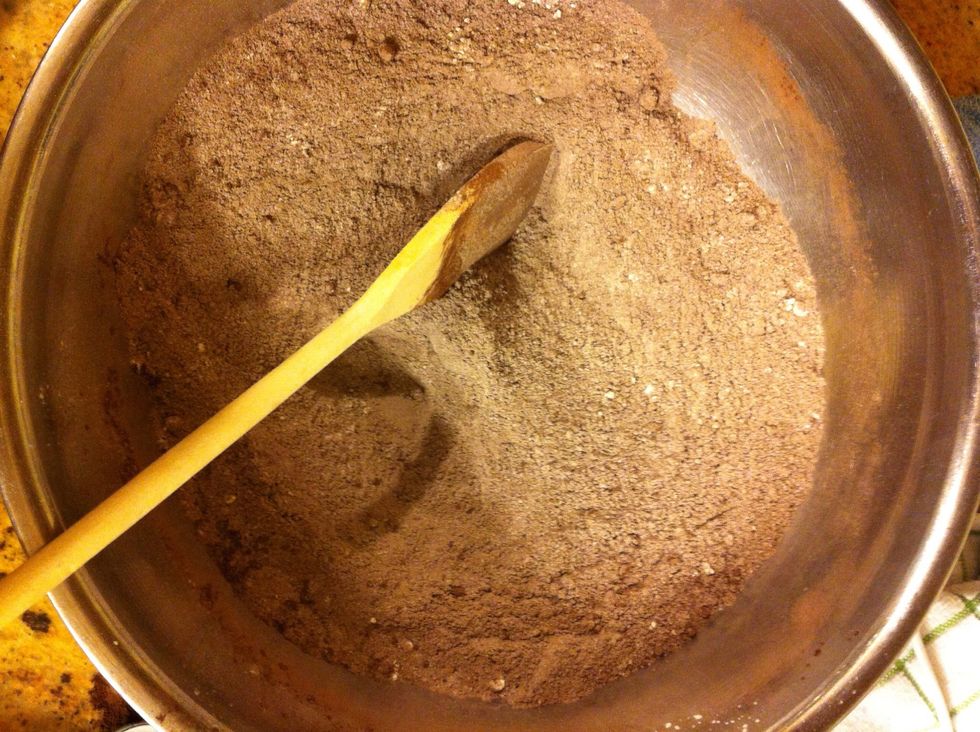 In a large bowl mix together all dry ingredients.
To make dairy-free buttermilk pour can of unsweetened coconut milk into a bowl, add 4 tsp apple cider vinegar, stir & let sit for 10 minutes.
In another bowl mix together the wet ingredients.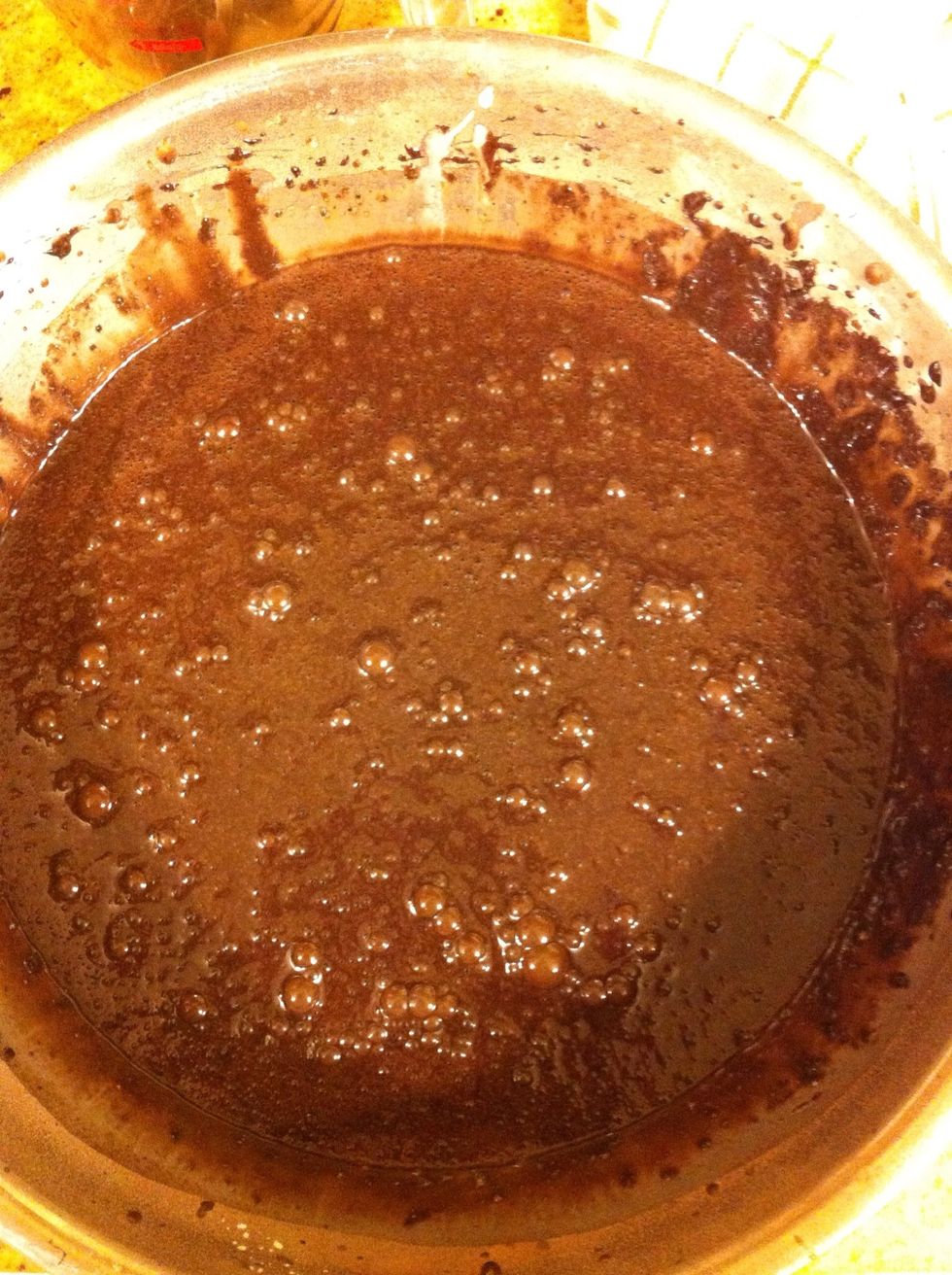 With mixer on slow speed add wet ingredients, except coffee, to dry. W/ mixer still on low add coffee & stir until just combined.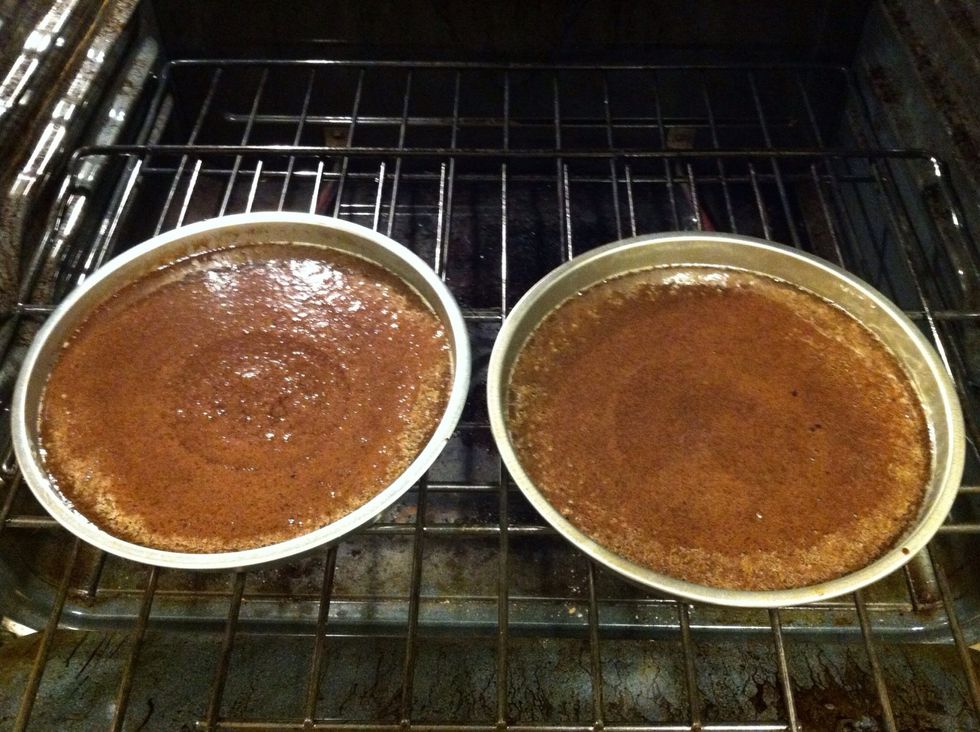 Pour cake batter into greased cake pans & bake for 30-45 mins or until toothpick inserted in cake comes out clean.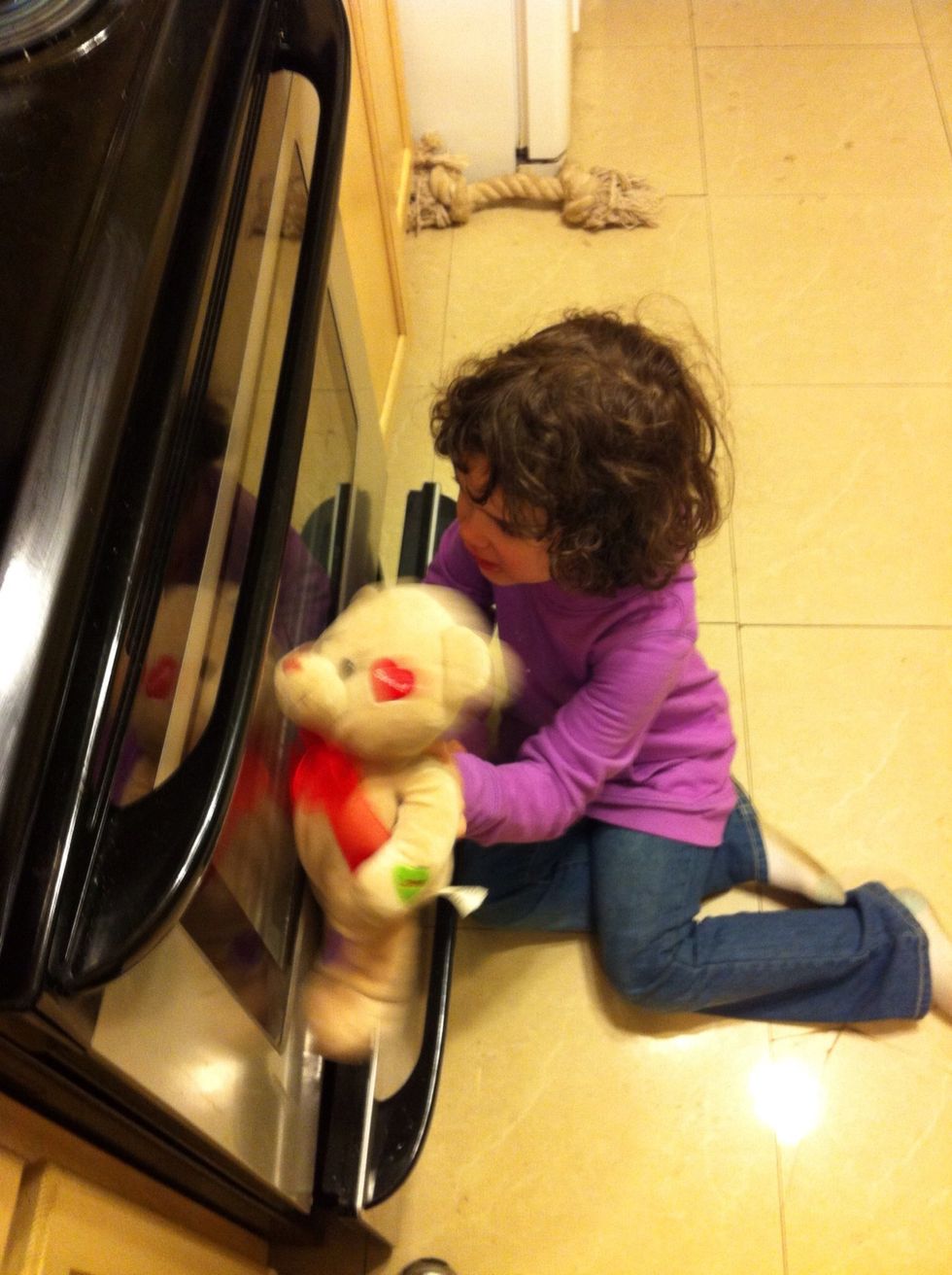 My assistant & her faithful teddy bear singing "Do you see what I see in the oven, Do you smell what I smell in the oven..." So much fun baking w/ a 4 yr-old!!😘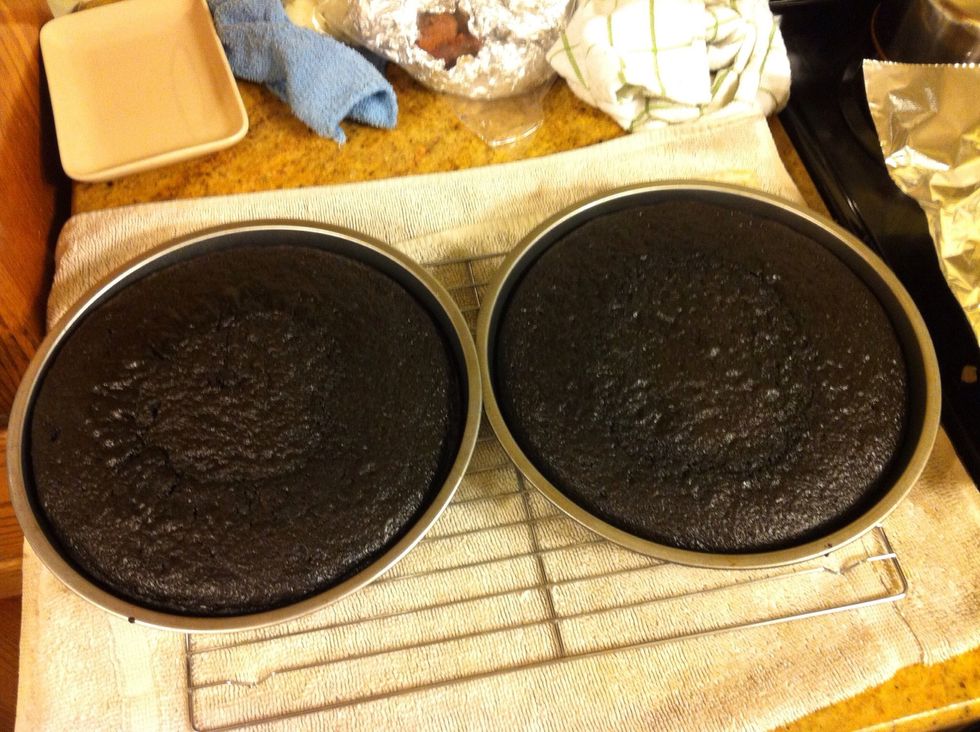 When cakes are done put on a cooling rack & set timer for 10 mins. After timer goes off flip cakes onto two plates to finish cooling. I flipped one onto my cake stand & the other onto a plate.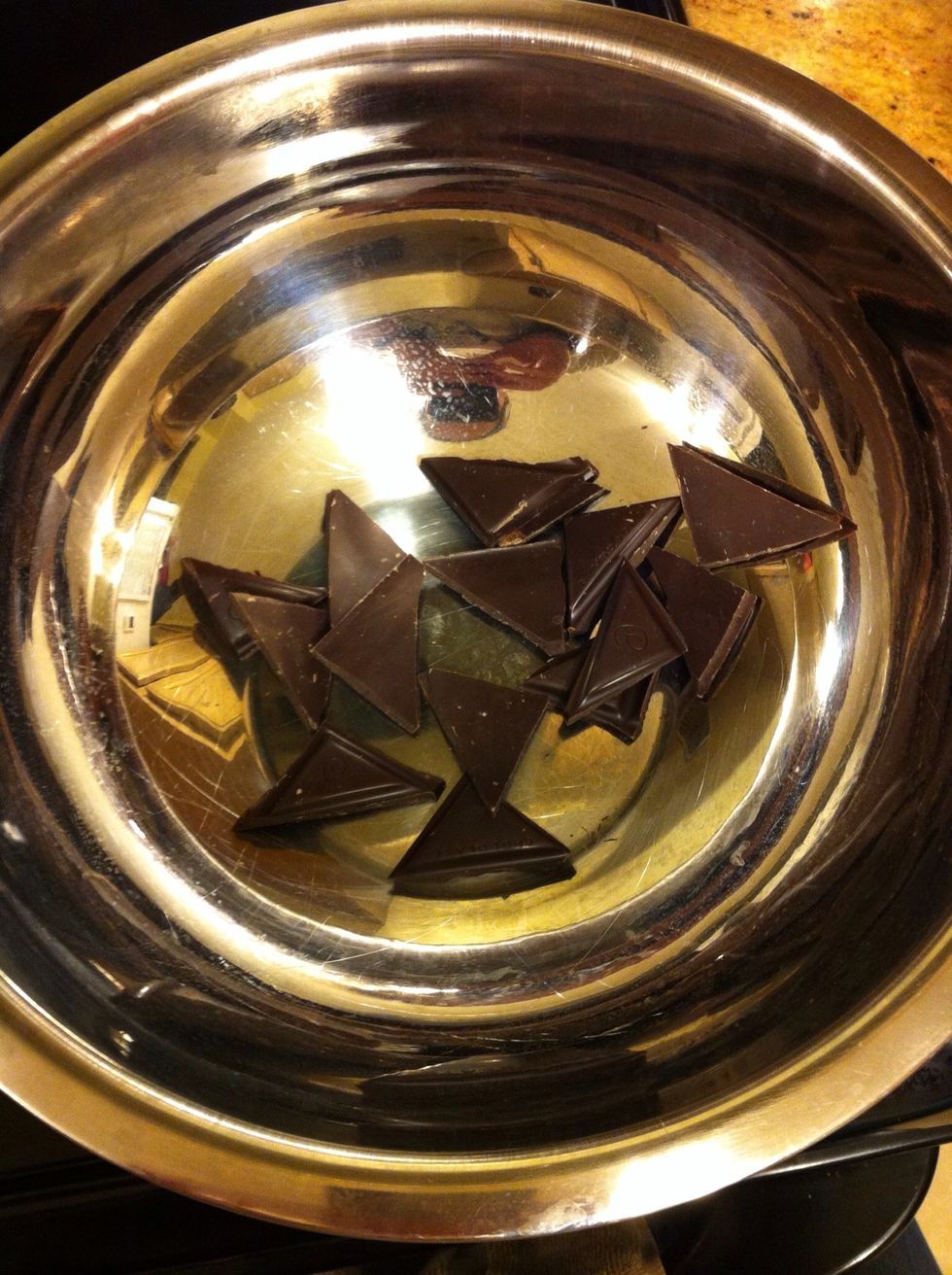 For icing melt both the chocolate bar & chocolate chips in a double boiler. Make sure to stir constantly so the chocolate does not burn!!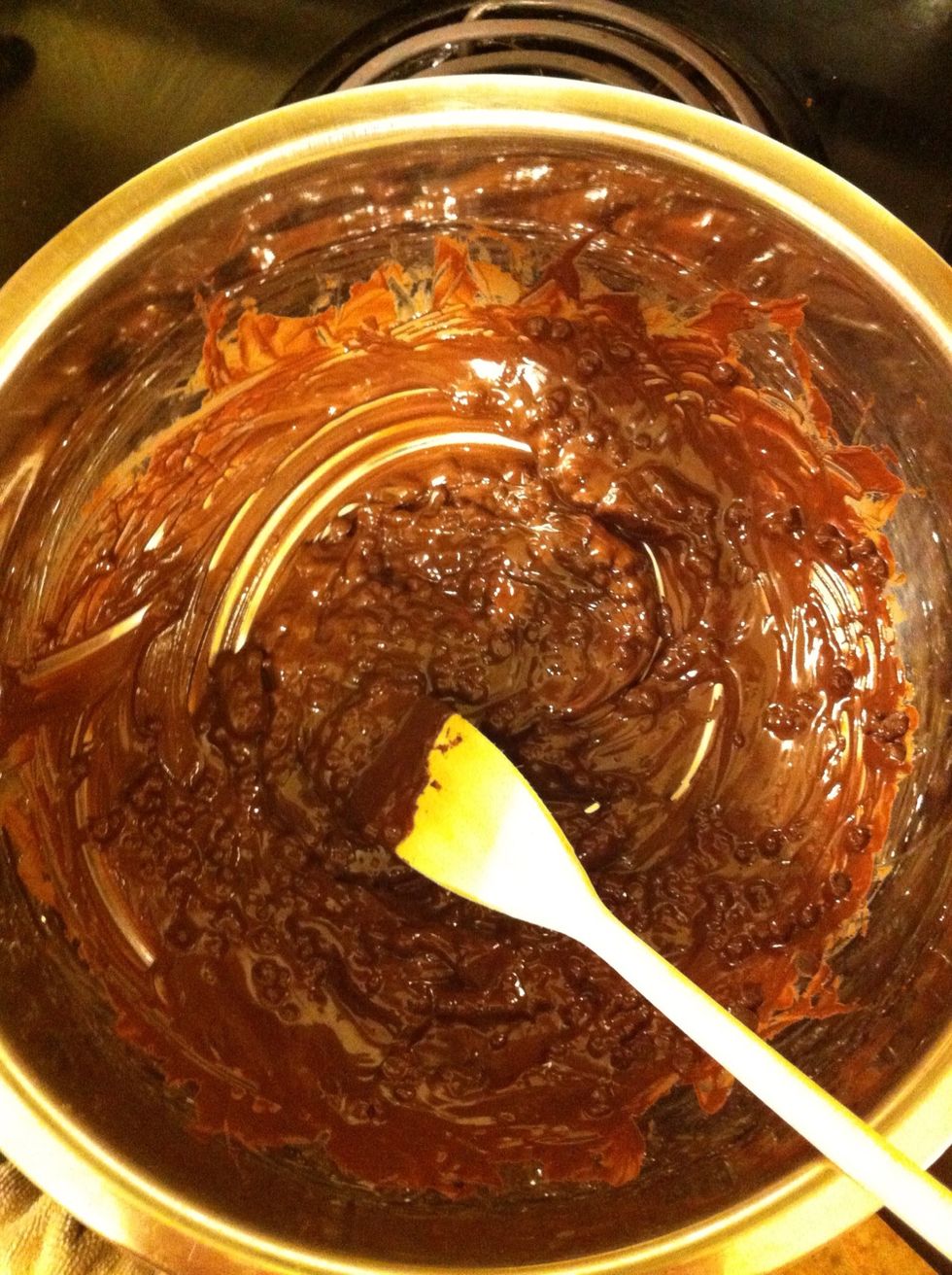 I originally started w/ just the chocolate bar but figured out it wouldn't be enough. So I added some mini chocolate chips that I had.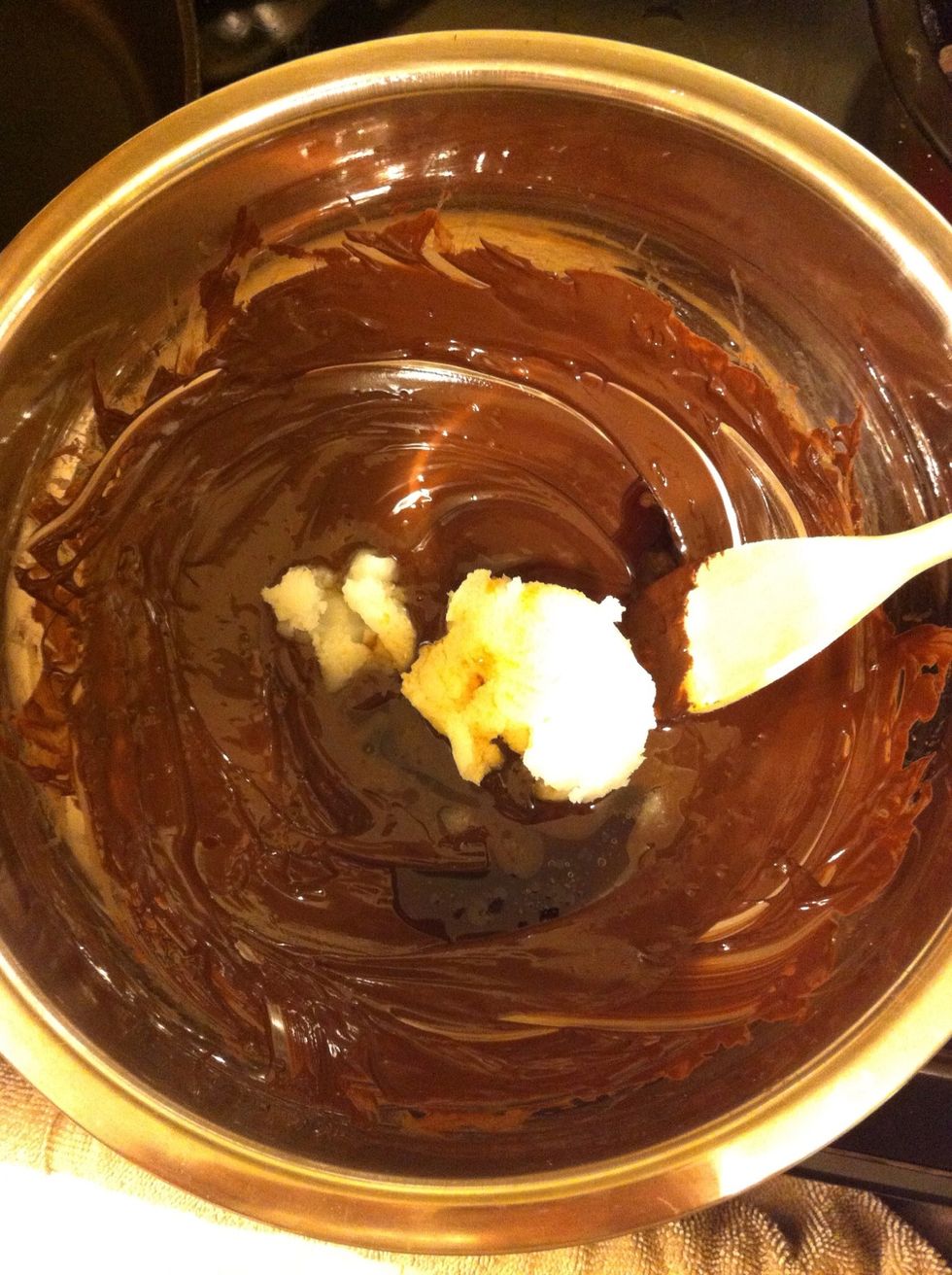 Add coconut oil & vanilla & stir well.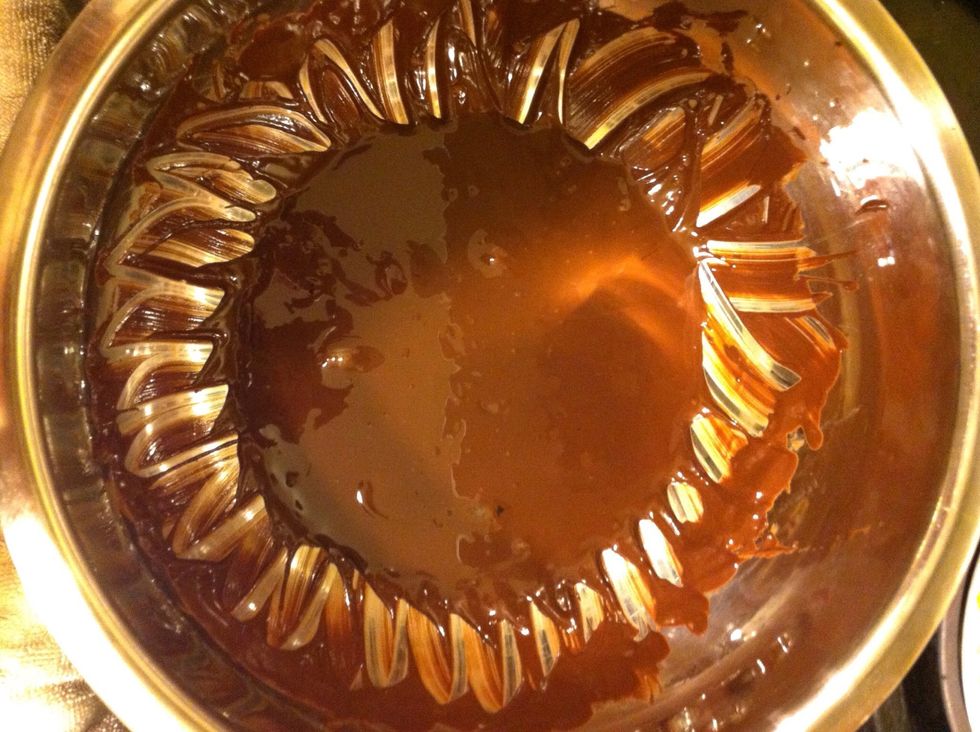 Put chocolate mix in fridge for 15-30 minutes. Don't let it sit in too long or else it will harden. I made that mistake & had to heat it up a little just to whip it.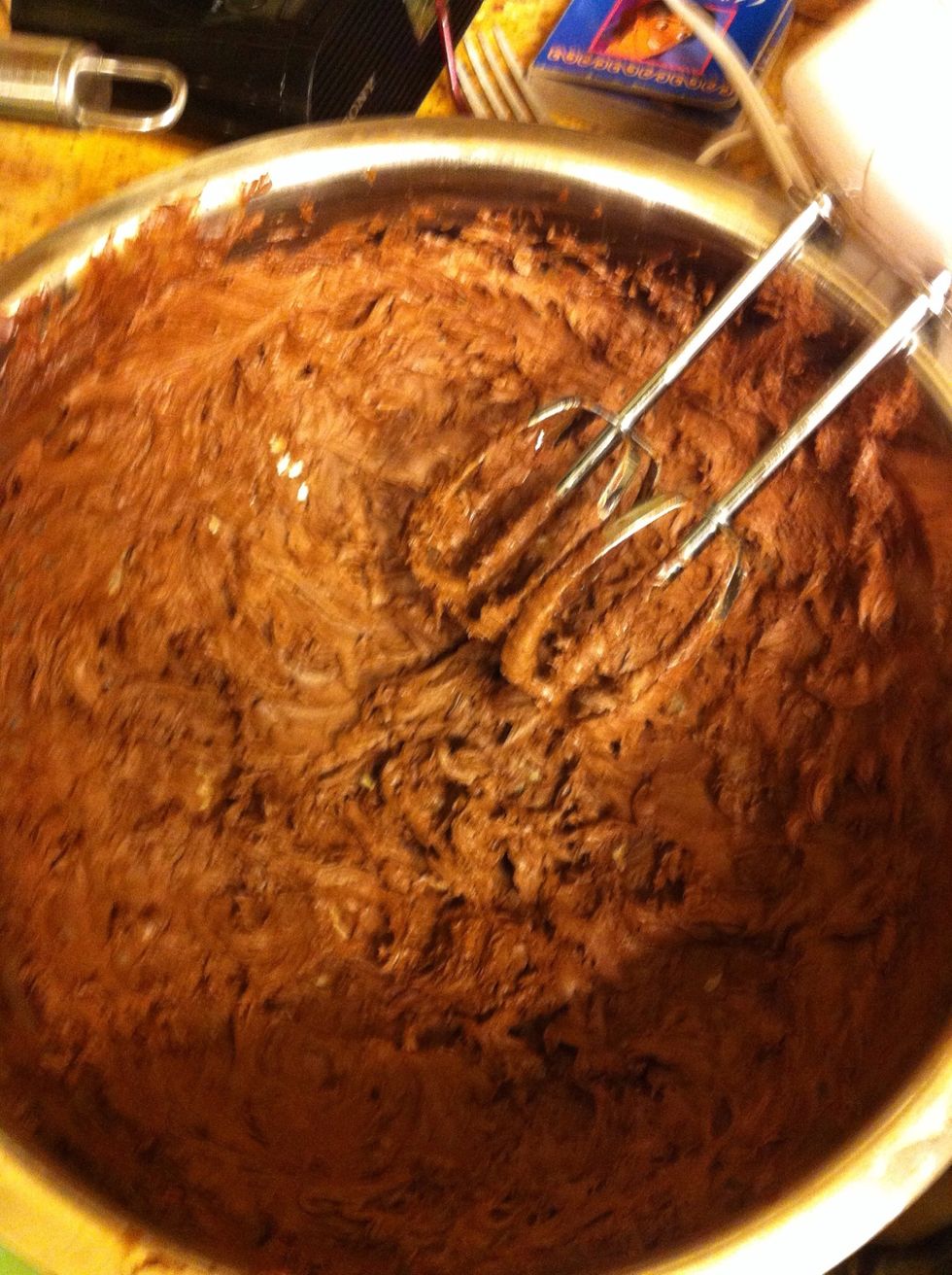 Sorry for the blurry pic. With an electric mixer on low whip the chocolate
This cake takes a long time to cool & I got over excited about icing it so please make sure it is completely cool before icing! Once cool ice cake! Amazing w/ a cold glass of vanilla almond milk😍
PAM Original Cooking Spray
3/4c Unbleached All Purpose Flour
2.0c Sugar
3/4c Hershey's Dark Chocolate Cocoa Powder
or Hershey's Dutch Cocoa Powder
2.0tsp Baking Soda
1.0tsp Baking Powder
1.0tsp Kosher Salt
1.0 Can unsweetened coconut milk
4.0tsp Apple Cider Vinegar
3.0 Large eggs, room temp
1.0c Freshly brewed hot coffee
Frosting
1.0 Chocolate Dream Dark Chocolate Bar
3/4c Enjoy Life Dairy-Free Chocolate Chips
1/3c Unrefined Coconut Oil
1.0Tbsp Vanilla Extract
Maureen Uebelhoer
Army wife who loves to cook, sew, crochet, knit, make jewelry and whatever else I can do to get myself into trouble with. Follow me on instagram: m_j511