Per many request here's the banana muffin recipe using veg oil. This recipe also called Thai banana cake. This yield 18 super soft muffin size banana cakes. I hope you'd like it. Enjoy! 💗💗💗
22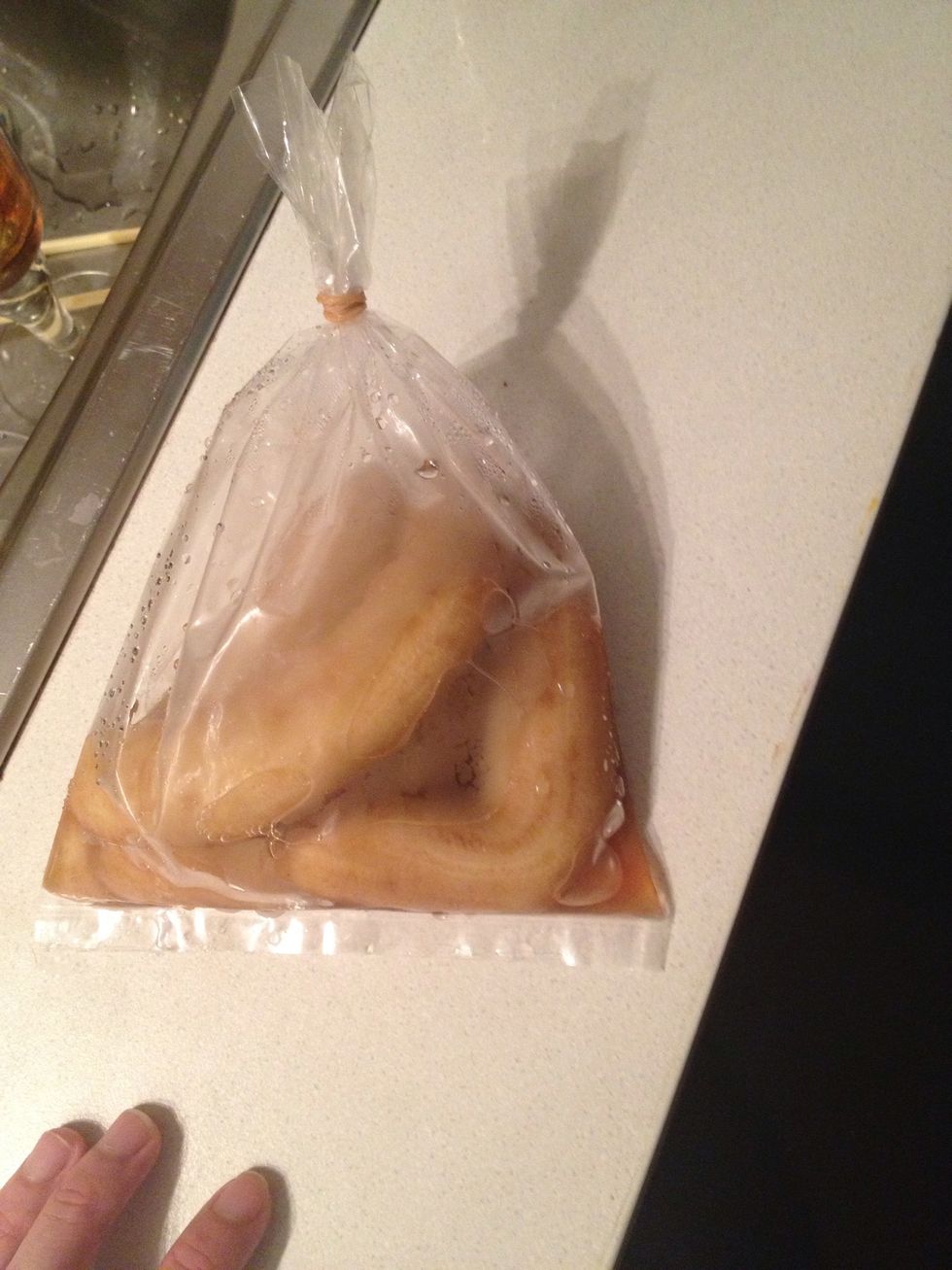 This is my freezed bananas from the last time i made banana cake. Take it out from the fridge to room temp. Dont worry bout the juice. It's fine.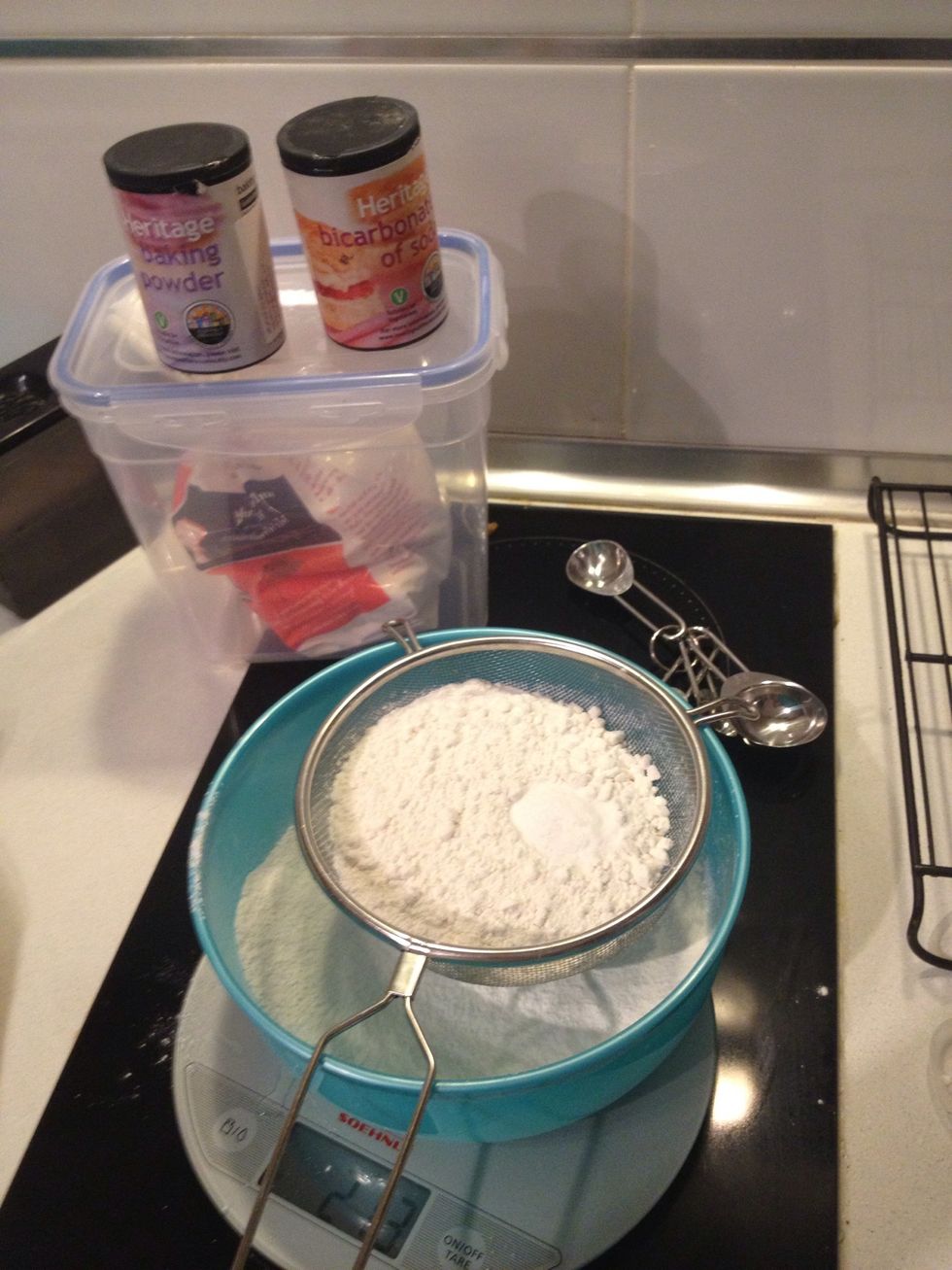 Sift flour baking soda baking powder together.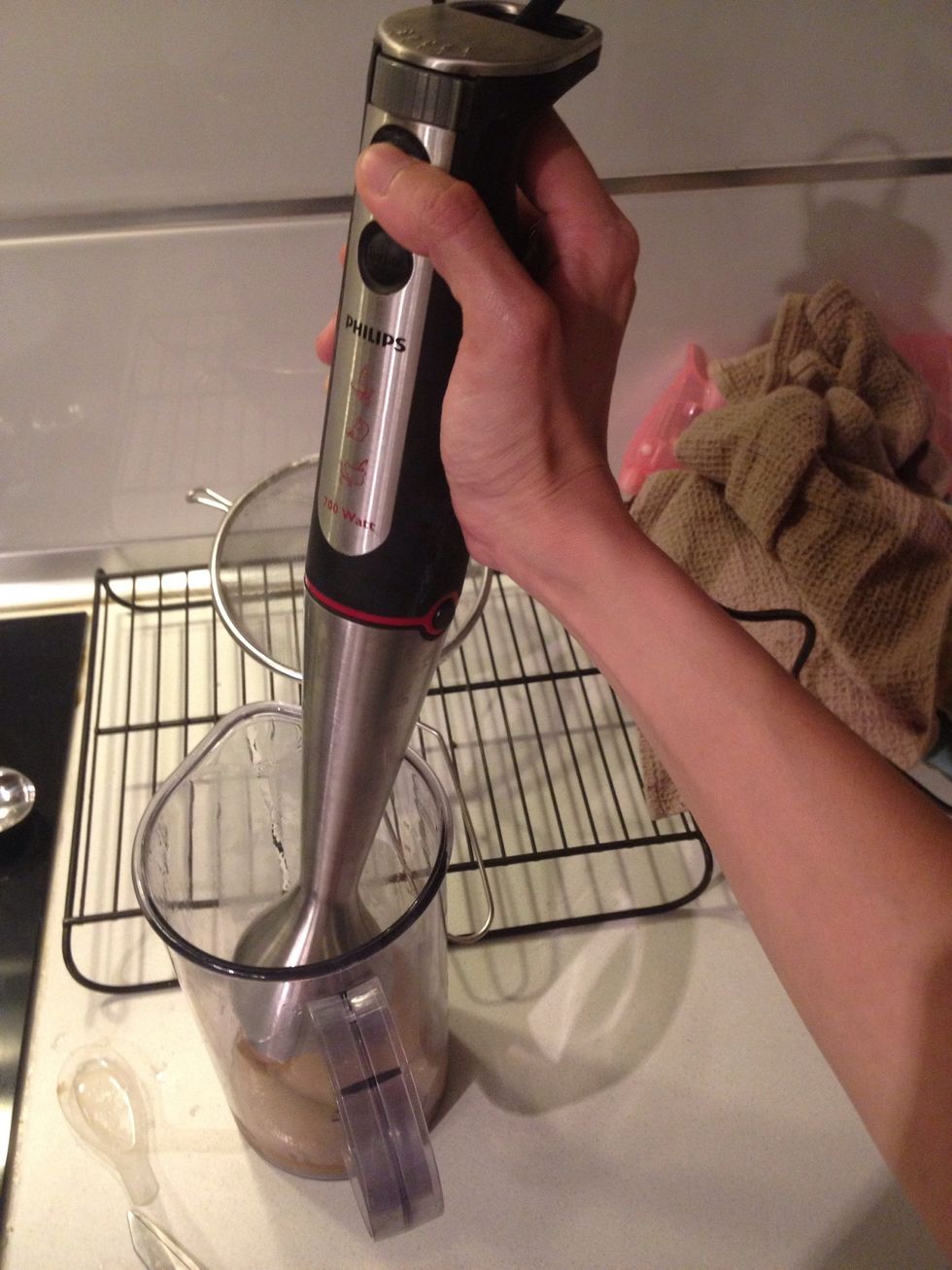 Blend the banana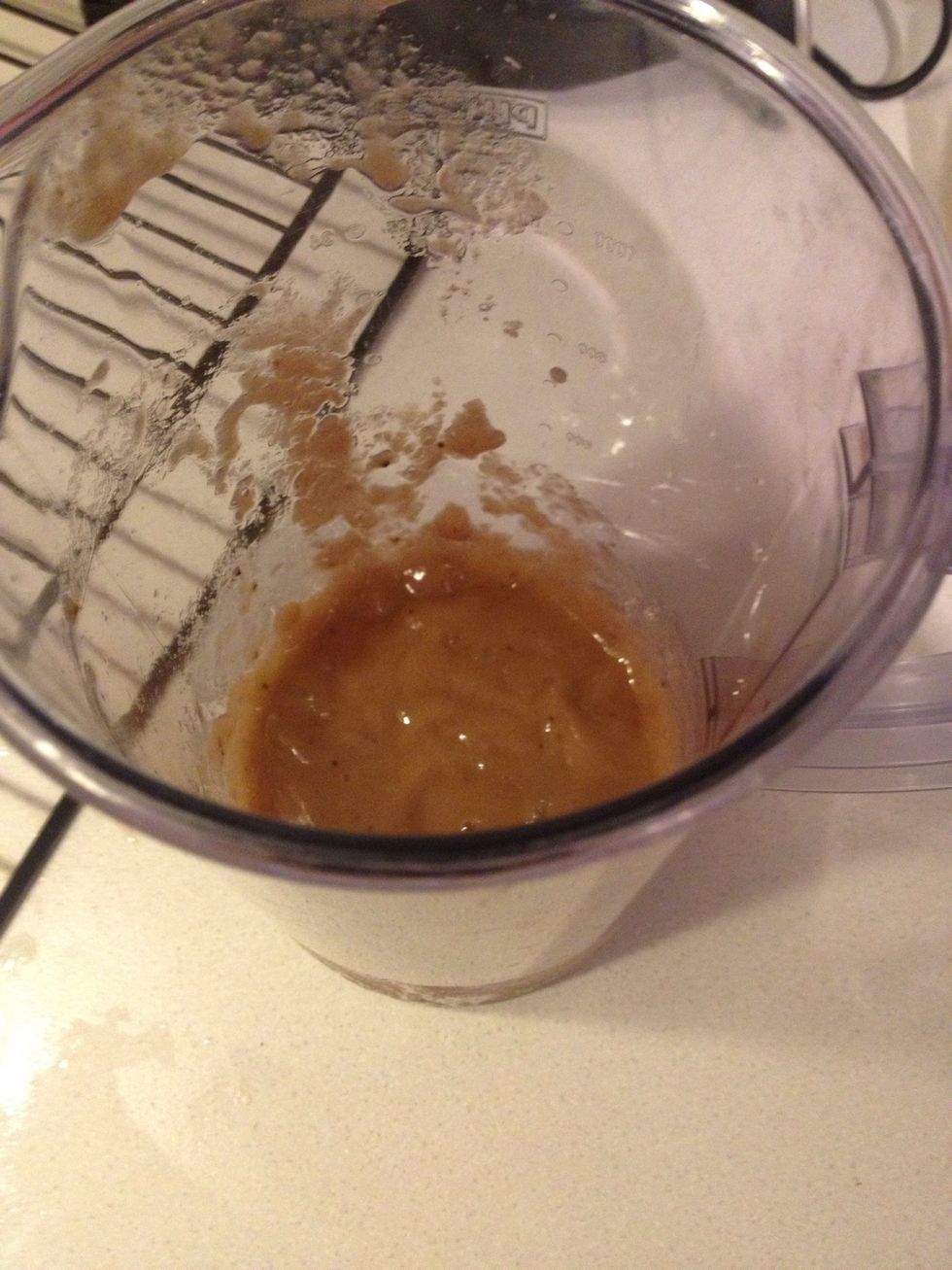 That's our banana puree. You can push it thru sieve, if you don't have the blender or hand mixer.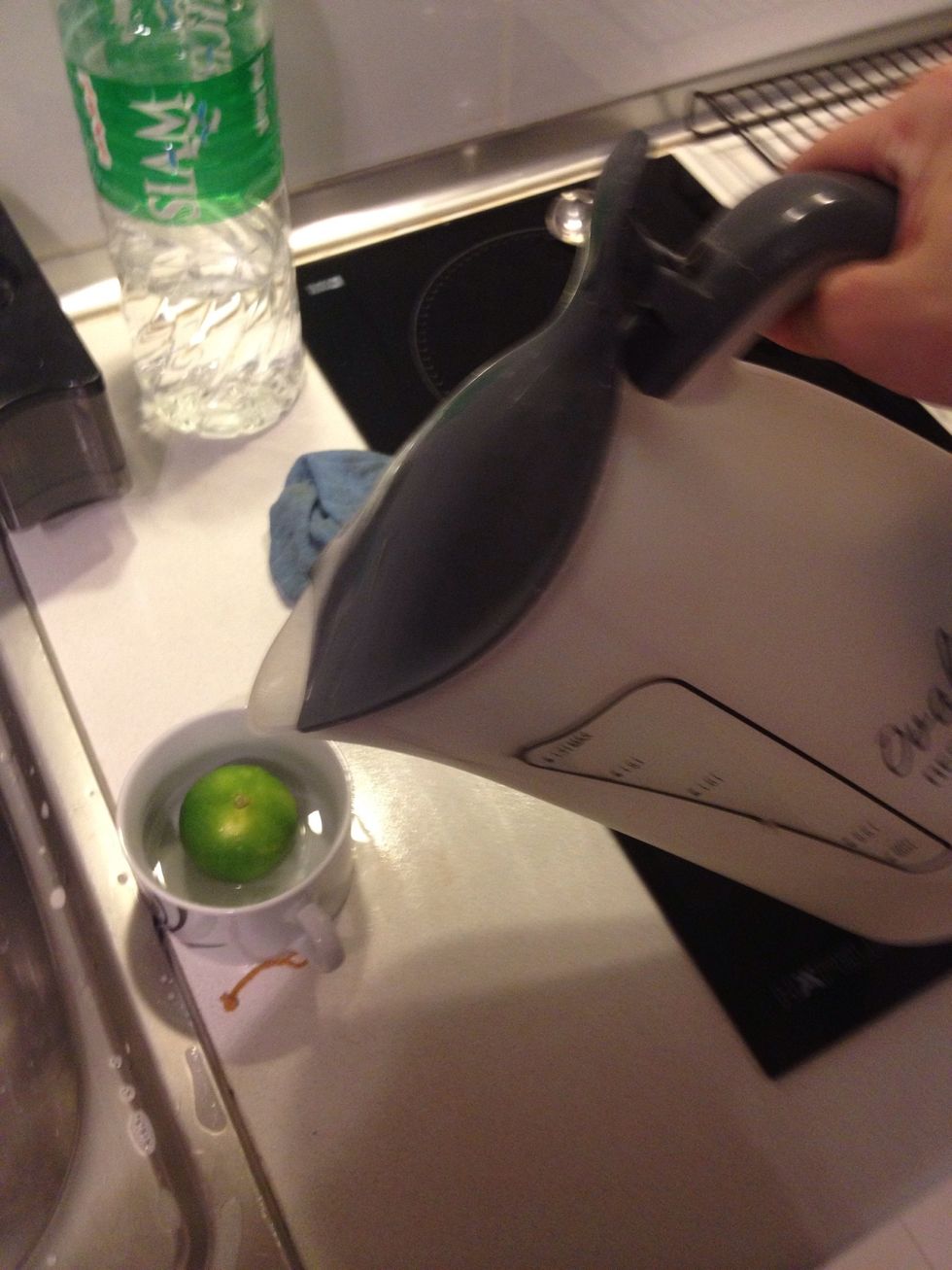 Tip 💡 to get more juice out of a lime, submerge it in warm water for 5 mins then press rolling it around a little before squeezing.
Beat eggs sugar and salt together to the almost ribbon stage. (Around 6-7 mins on high speed)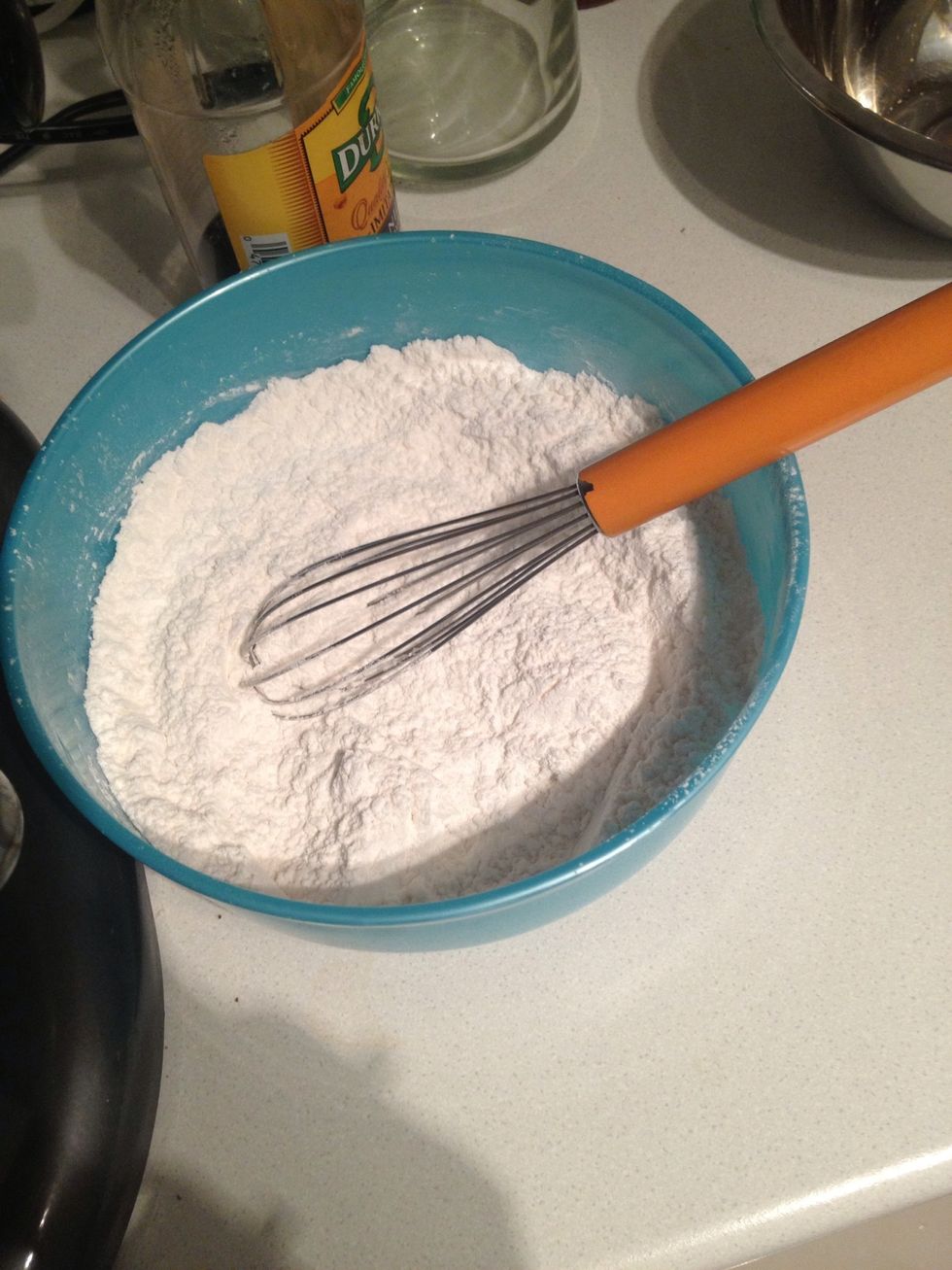 Give your flour a gentle mix with a whisk.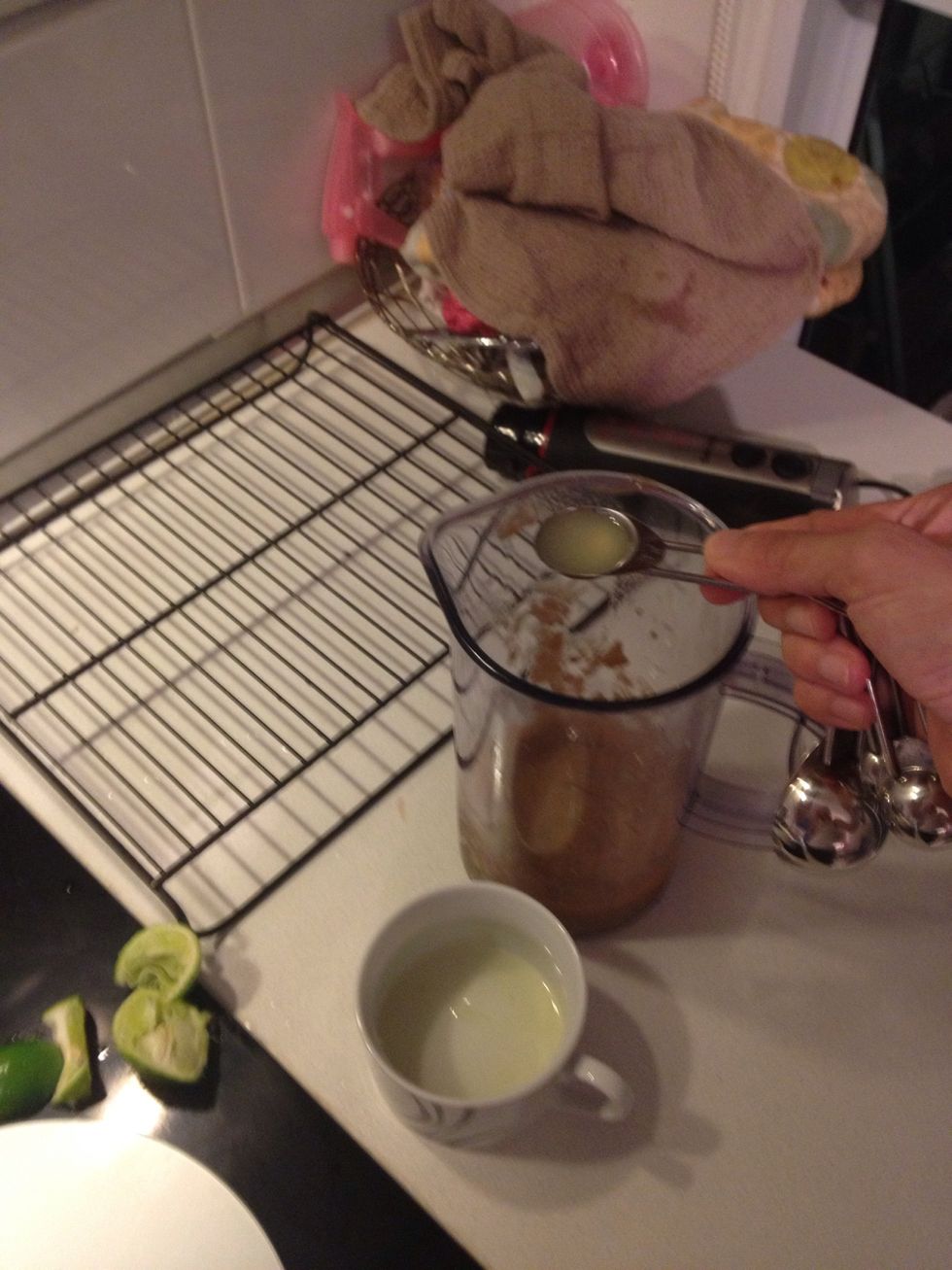 Add the lime juice to your banana puree.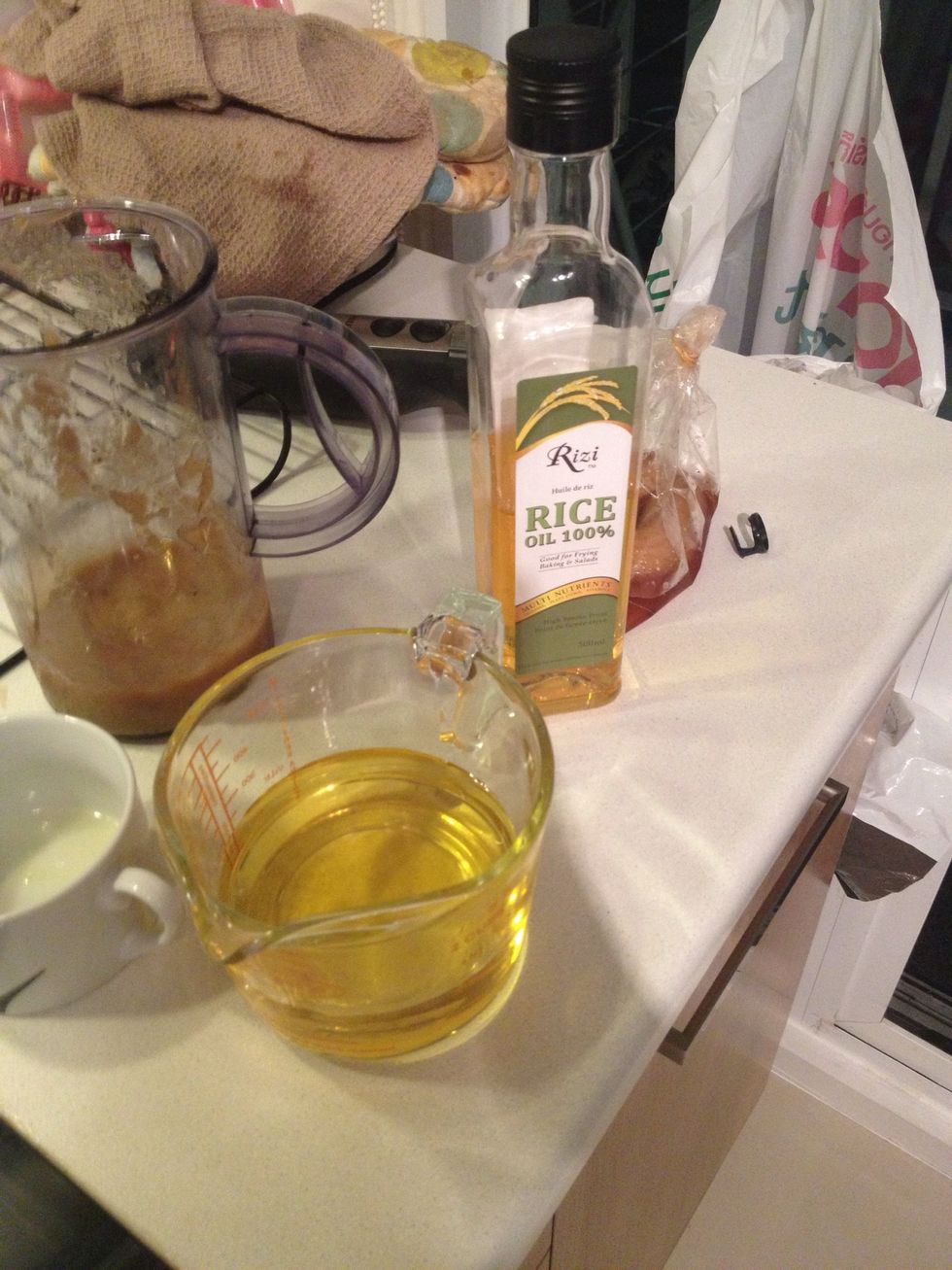 I use rice oil. You can use any light flavor oil, like sunflower & grape seed oil. Tip💡Rice oil is rich in Vit E and Oryzanol (anti oxidants) omega 3&6 and has high smoke point. It's very versatile.
Add the dry in half at a time on low speed. Now go preheat your oven to 200c or 400f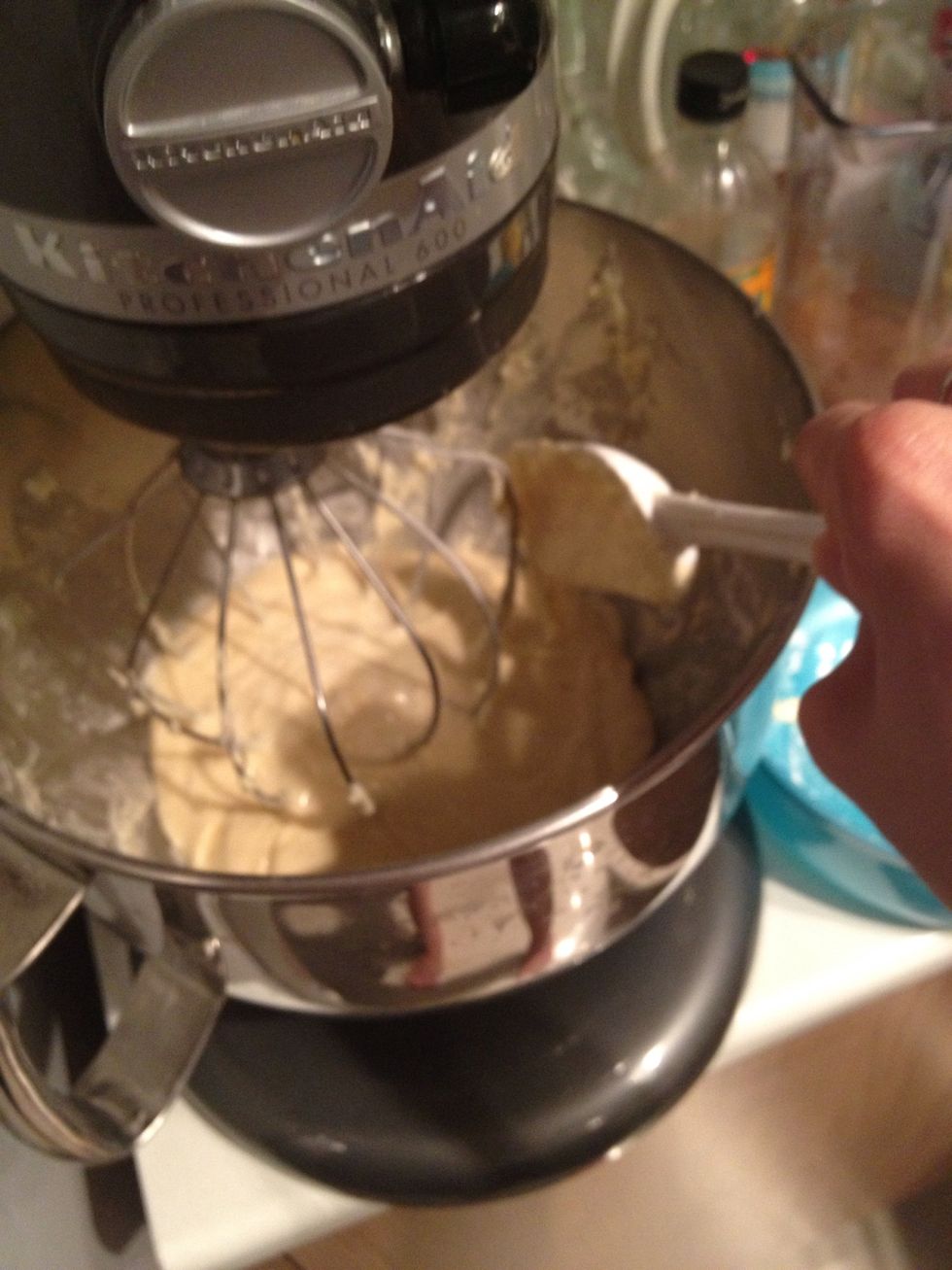 Scrape down the side. Don't over do this. Time is crucial in egg based batter.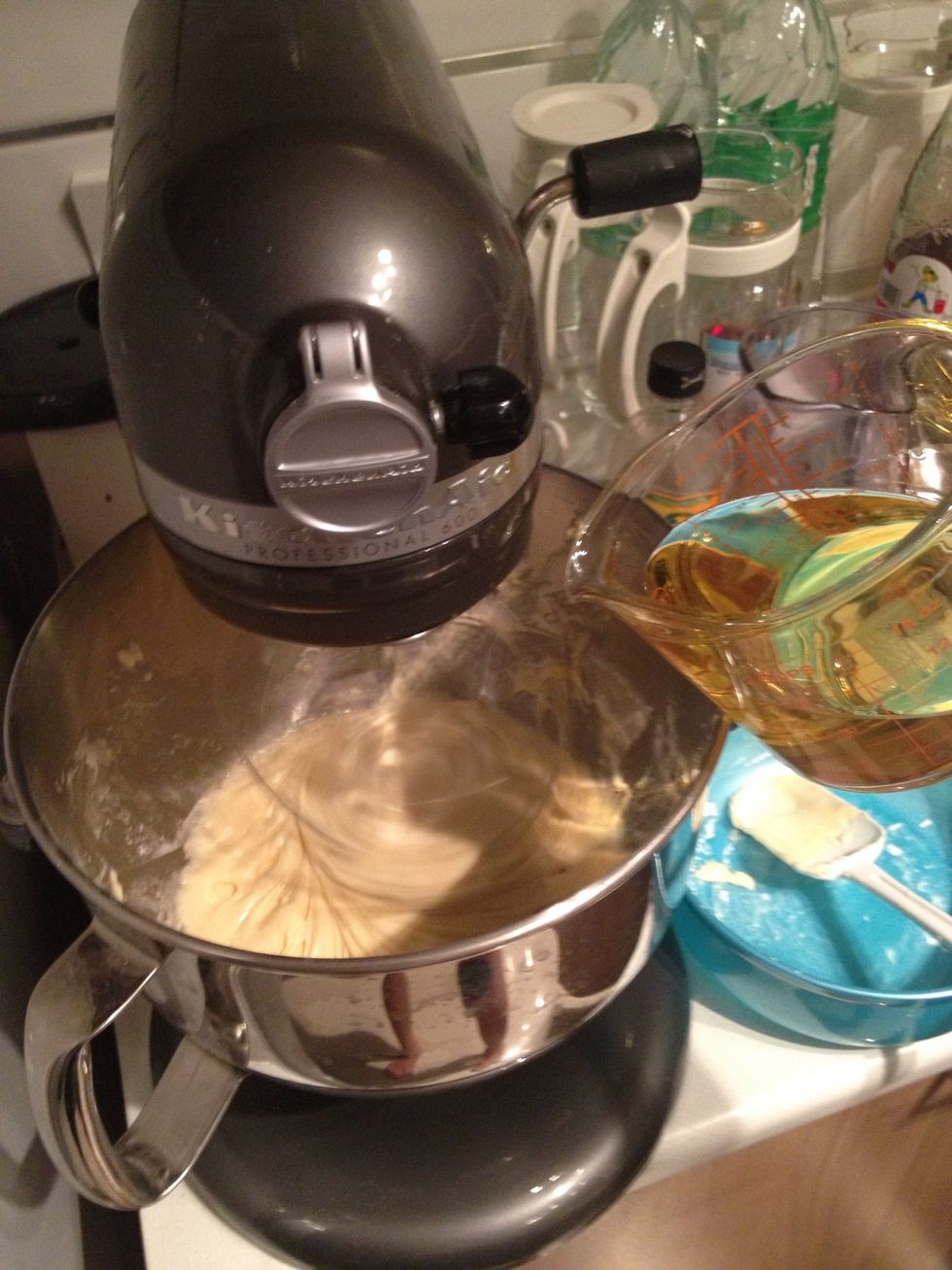 On medium speed add a slow stream of oil in to the batter. How slow? It took me more than 1 min to pour everything in. Beat on for 2 minutes.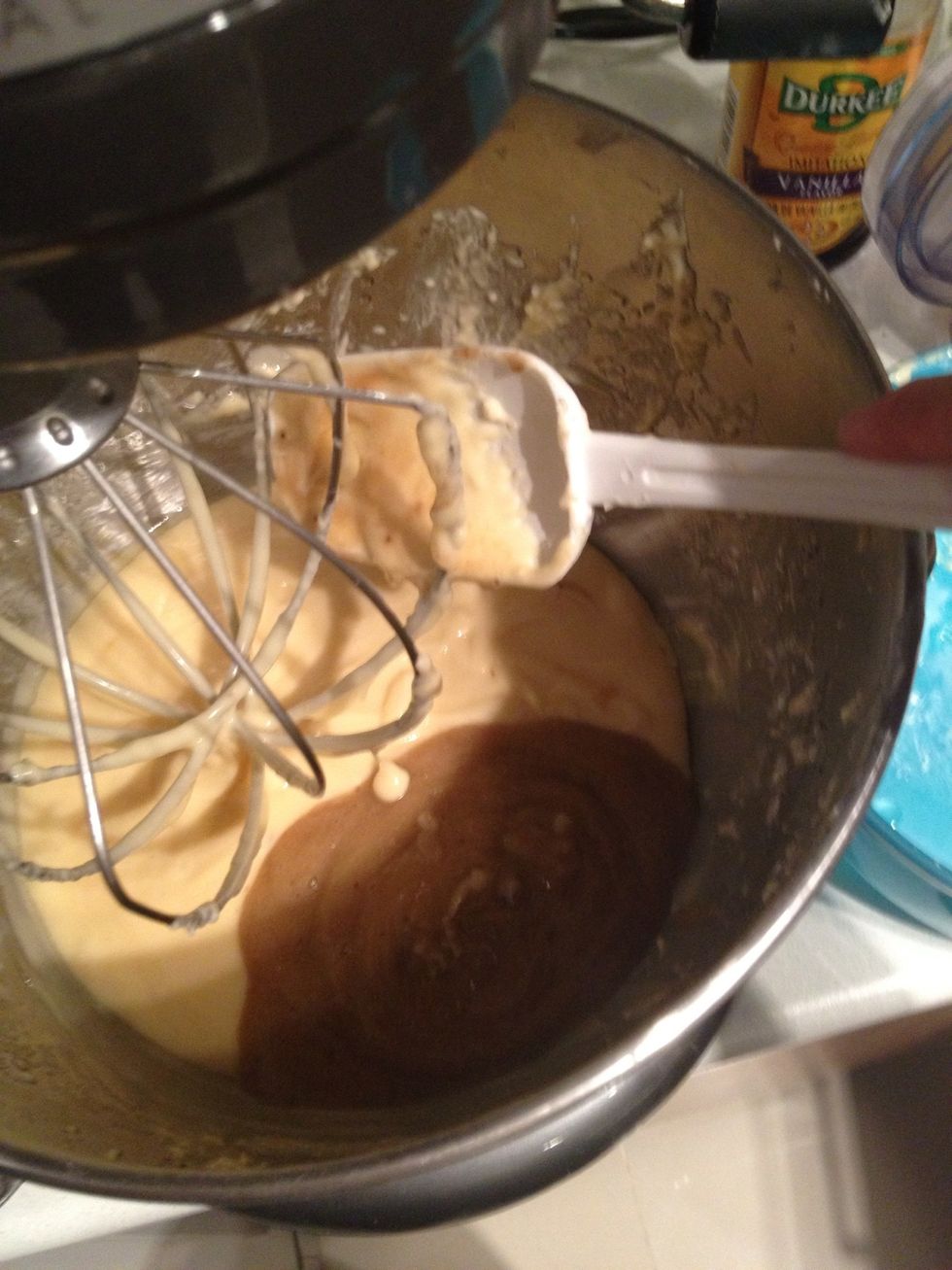 Add the banana and mix on low for 1 minute.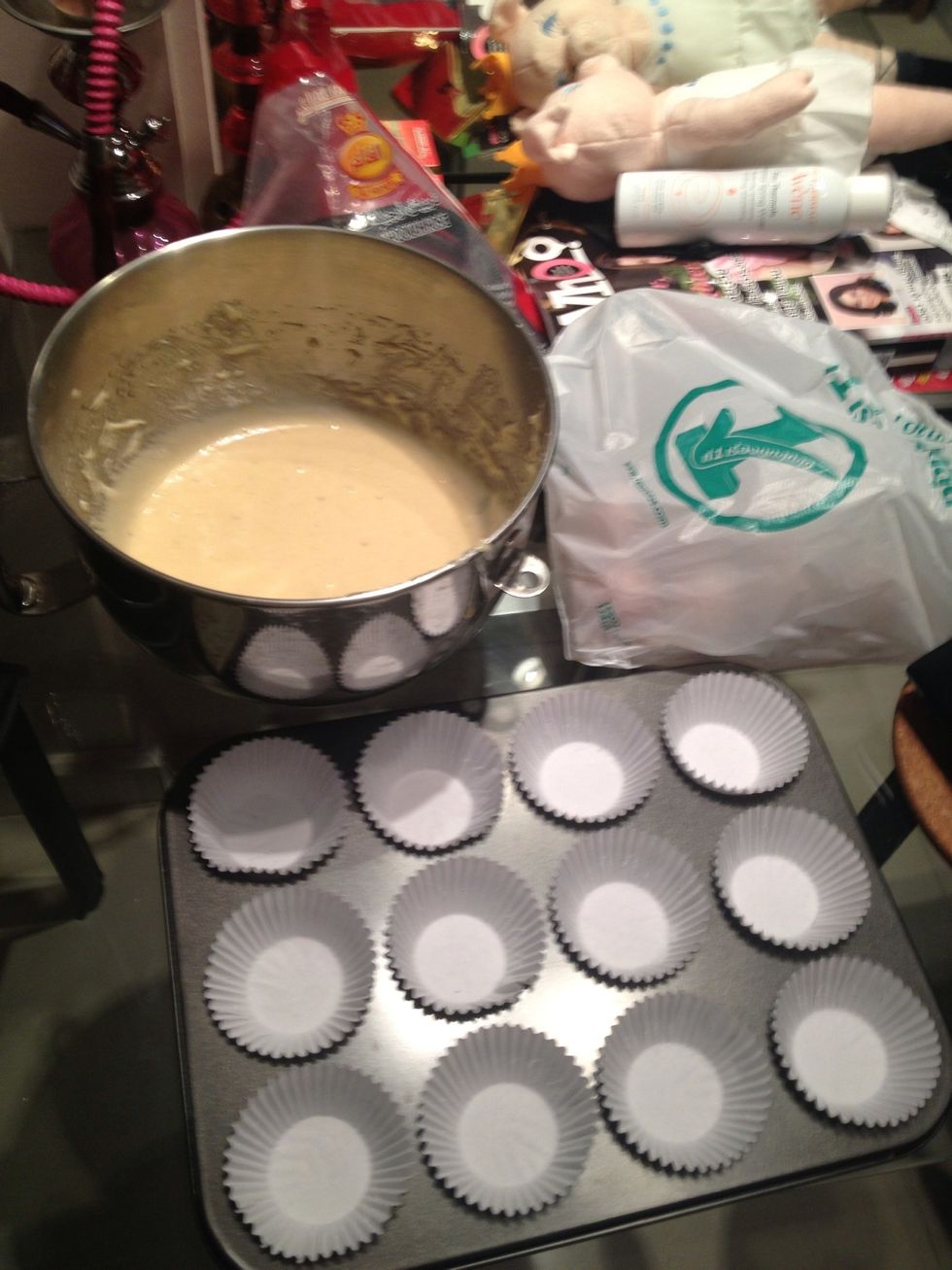 Line the pan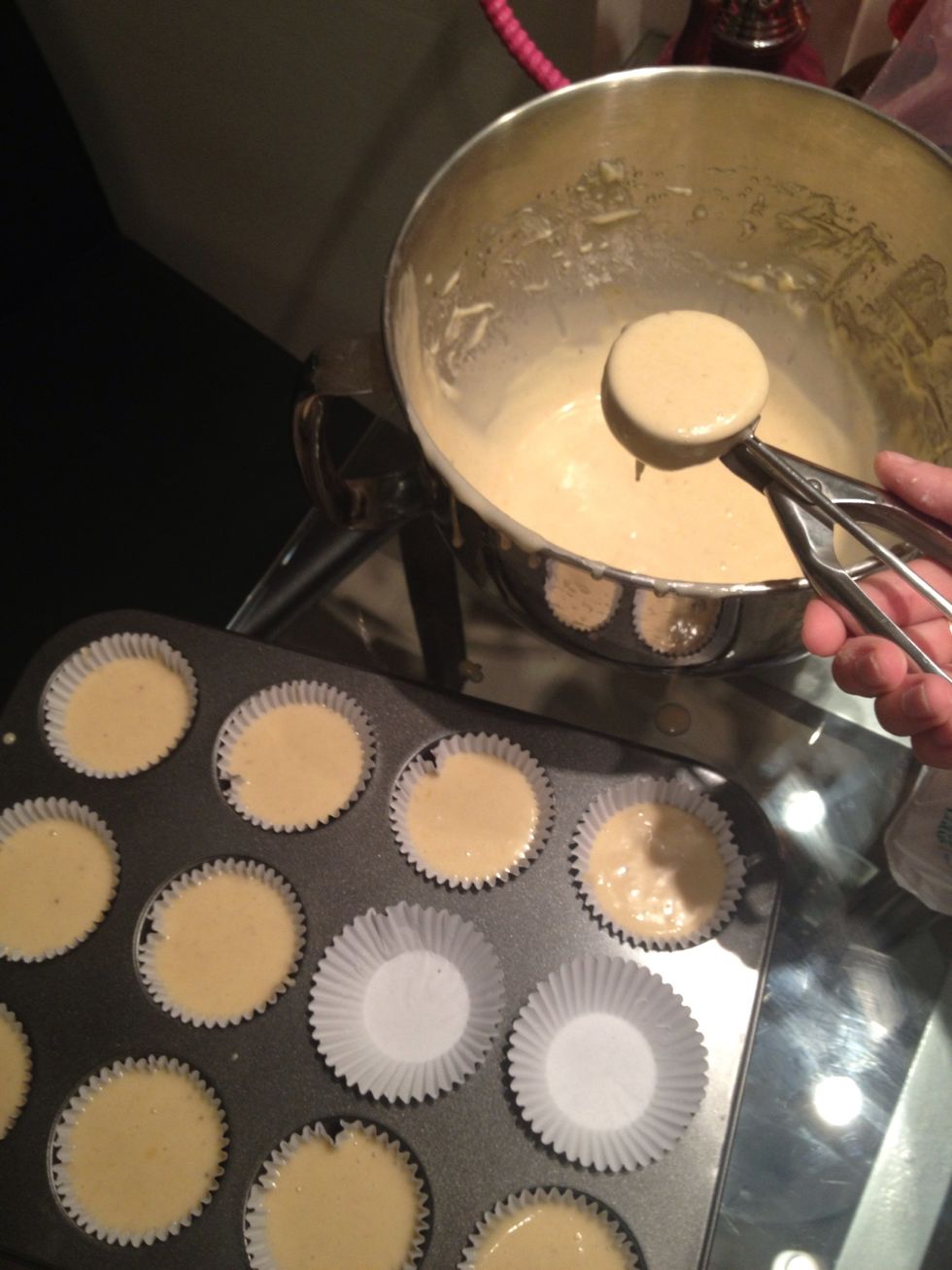 Tip💡Ice cream scoop is your best friend when it comes to muffins and cup cake. Bake for 20 mins.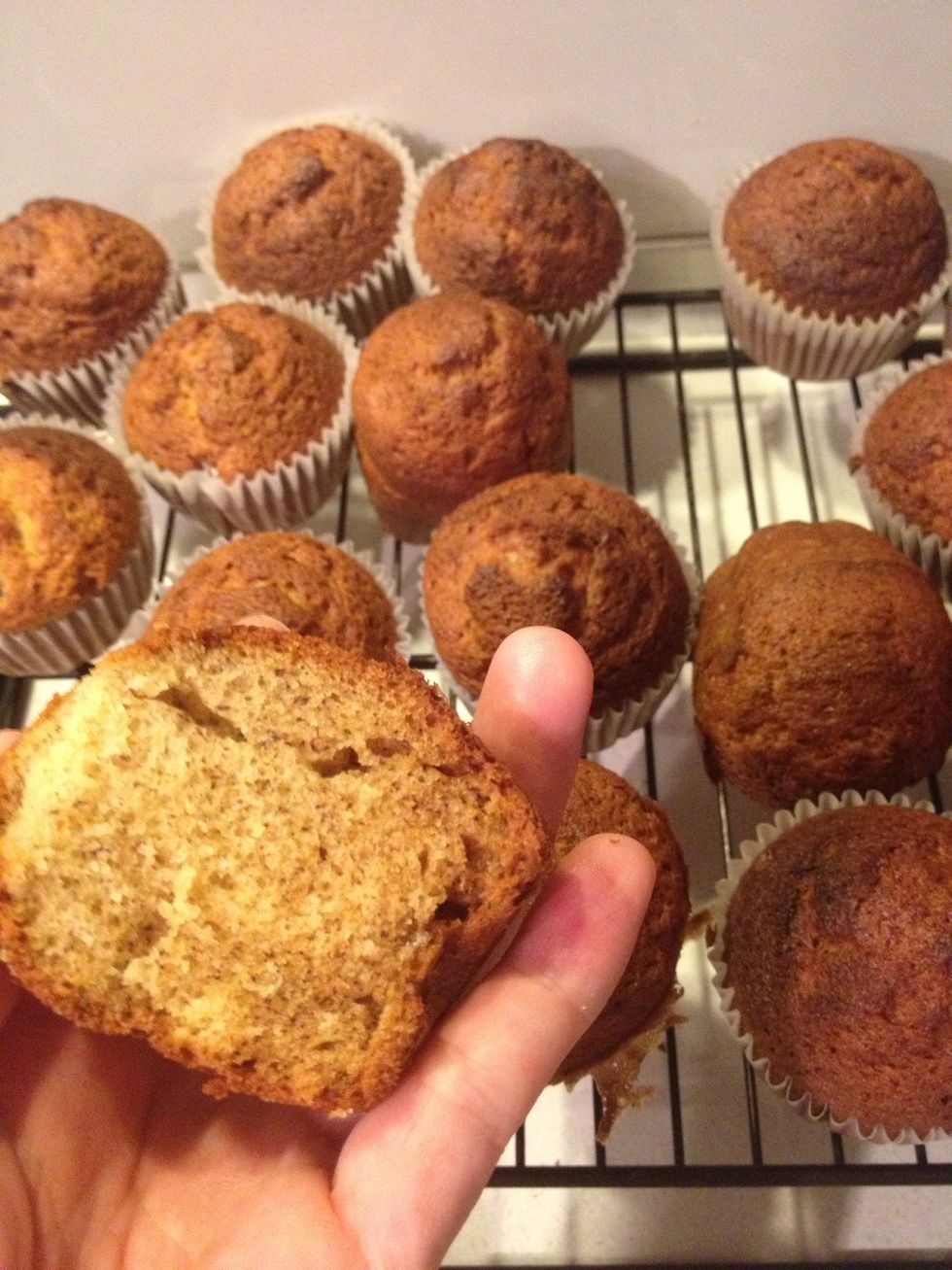 Cool on the rack and we're done. The texture is very soft comparing to butter cake. We owe that to oil, lime juice and soda. You can leave at room temp for 3 days. Bake share and enjoy! 💗💗💗
200.0g Cake flour
3.0 Eggs
1.0tsp Baking powder
1.0tsp Baking soda
1.0pch Salt
1.0c Mild taste vegetable oil
180.0g Sugar
200.0g Ripe banana
1.0tsp Lime juice
Goi Haru
I love cooking & baking. I got recipes from people I met, some were adapted from classic recipes. I hope you enjoy them. Cook Bake Share & Enjoy!