How to make cute wall storage from toilet paper tubes
Make Cute Wall Storage From Toilet Paper Tubes
35
If you don't want to paint them, take scrapbook paper, or craft paper or something like that and wrap that around the toilet paper tube so it looks like cute storage and not a toilet paper tube.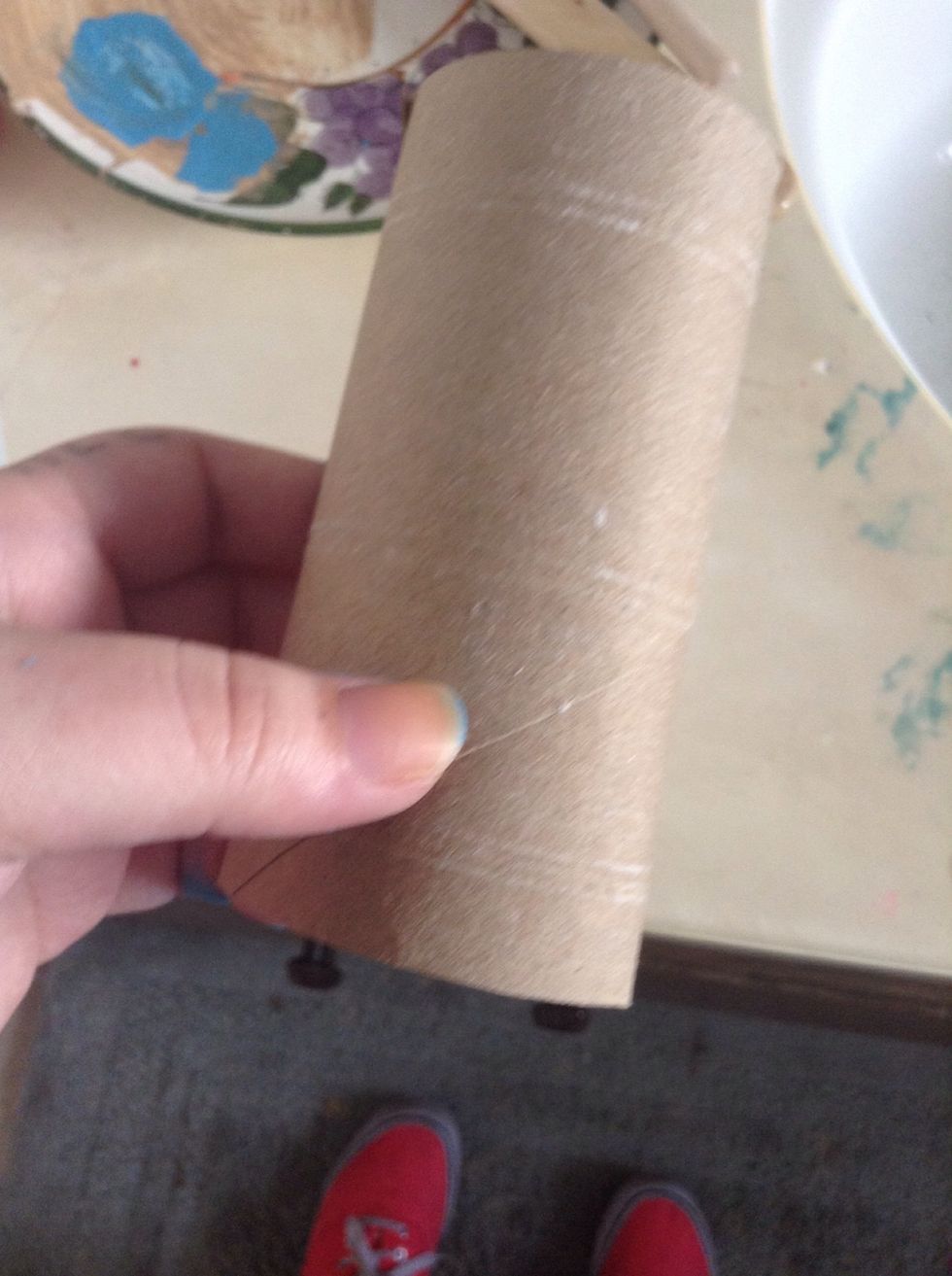 Take a toilet paper tube and flatten it a little.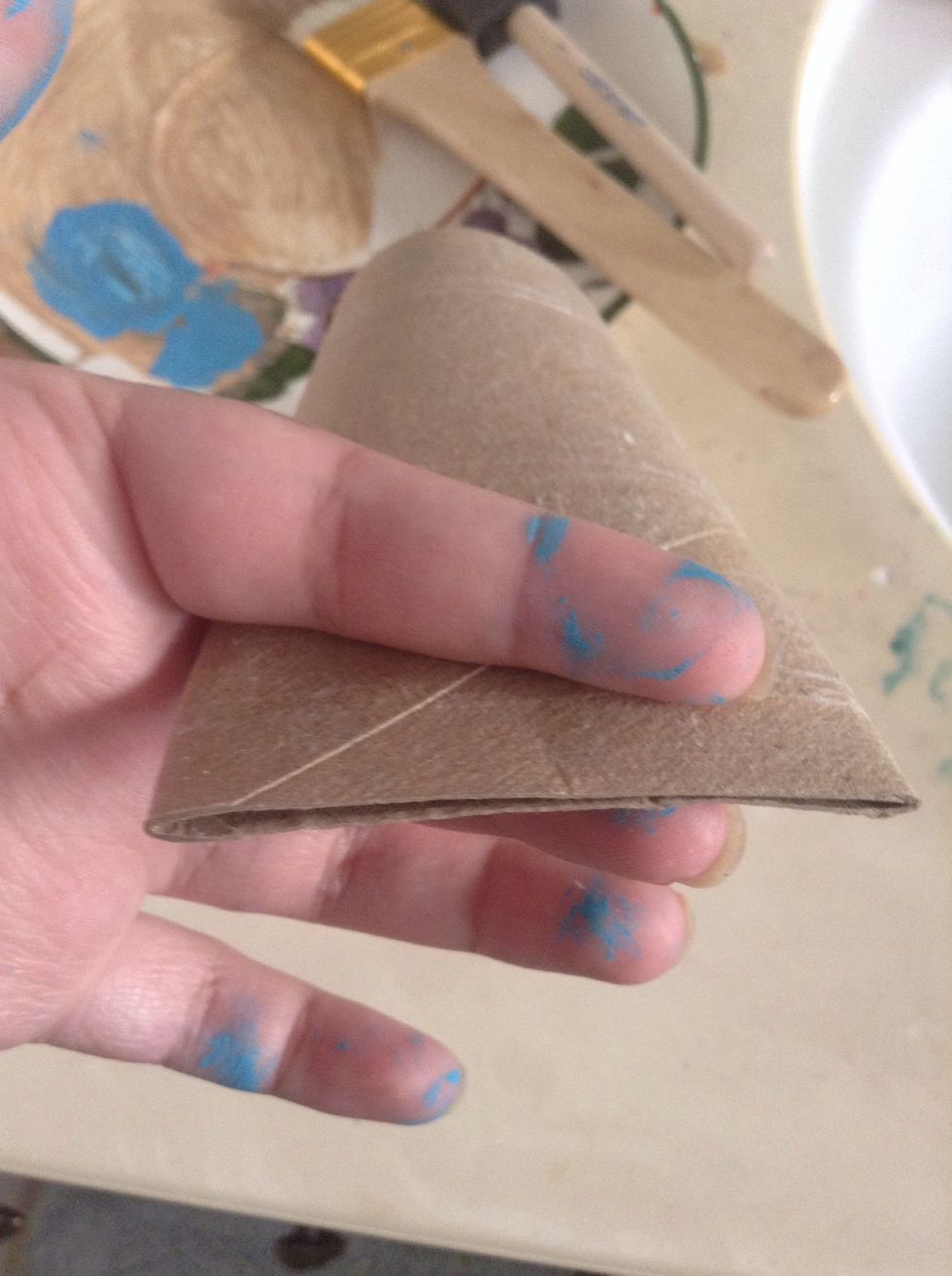 Close one end like this.
And staple it closed.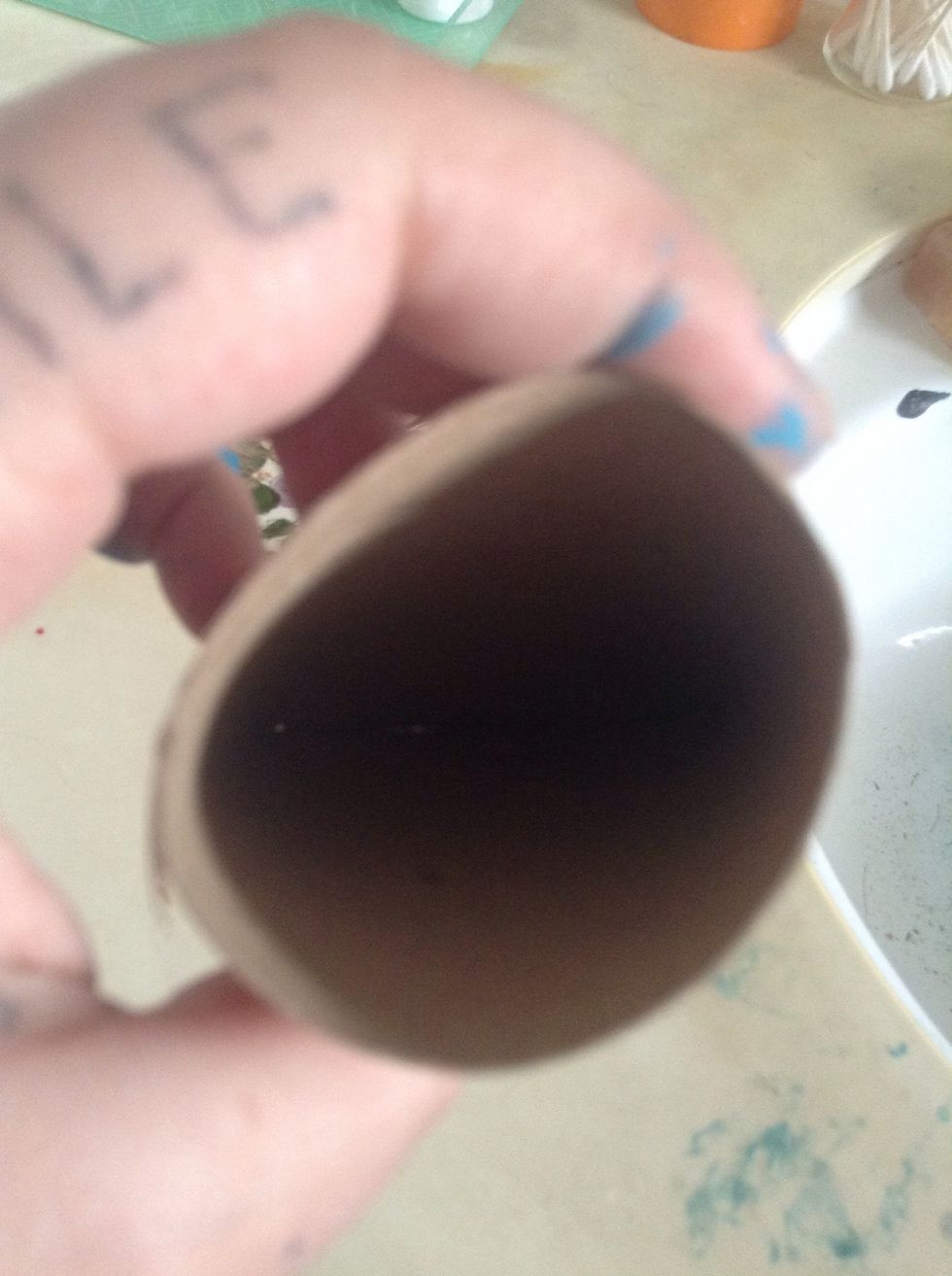 Inside. Now it's a little pocket.
Bend one of the sides in like this. I do the side with the top side of the staples, so it doesn't have those bumps on the front.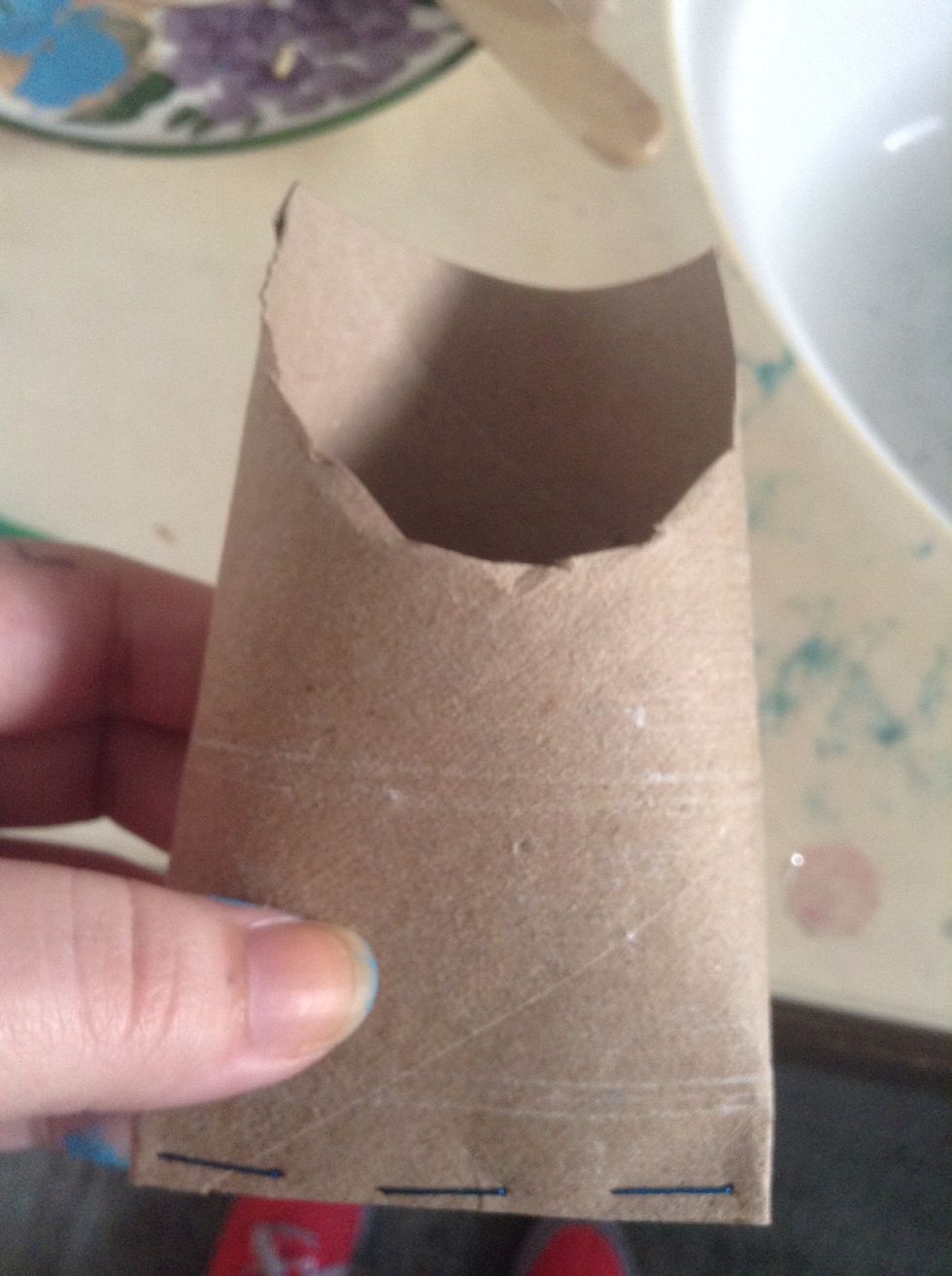 And cut off the part you bent. You can make it prettier. But I'm super lazy.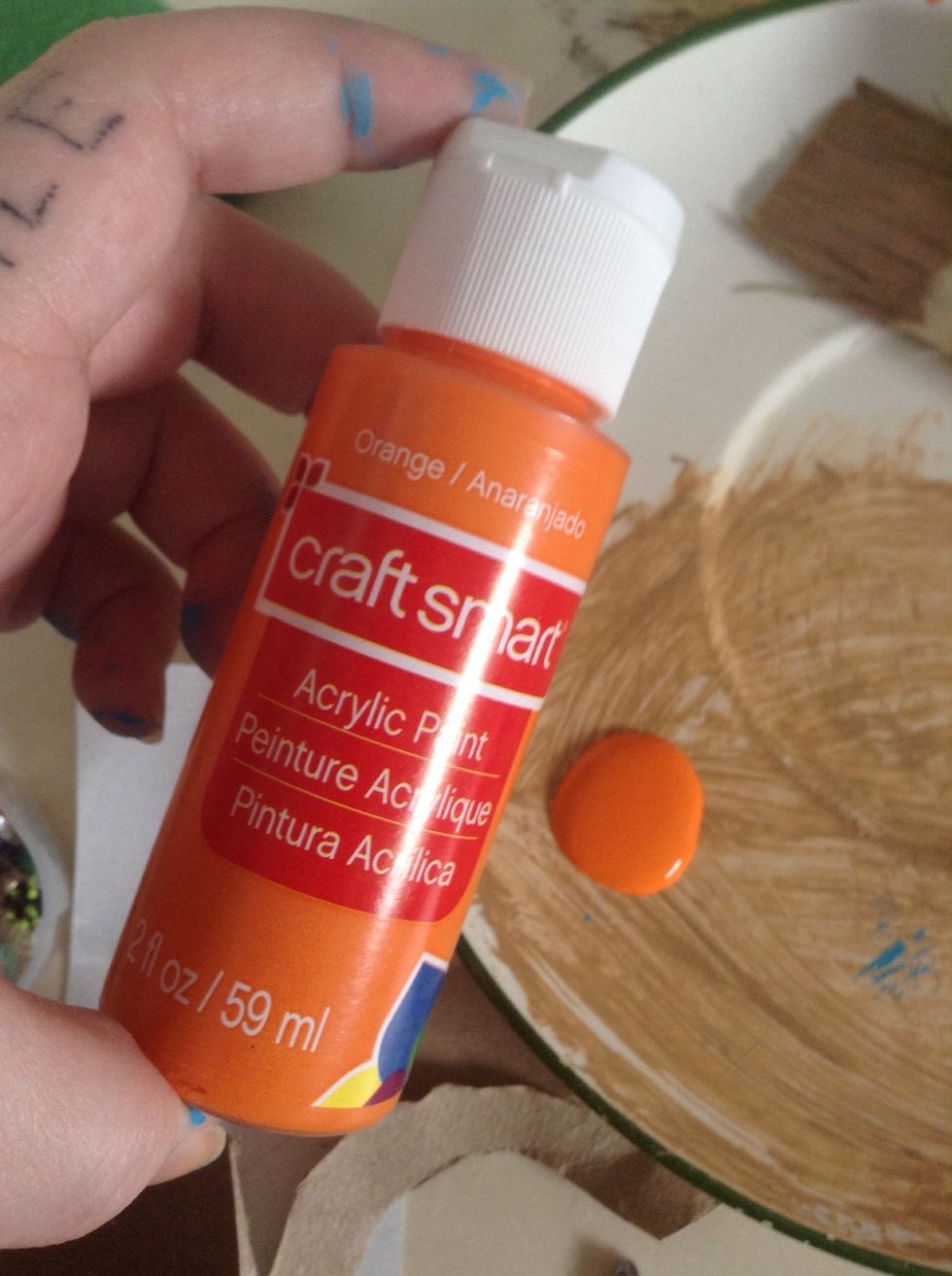 If you didn't wrap it with pretty paper- take some acrylic paint.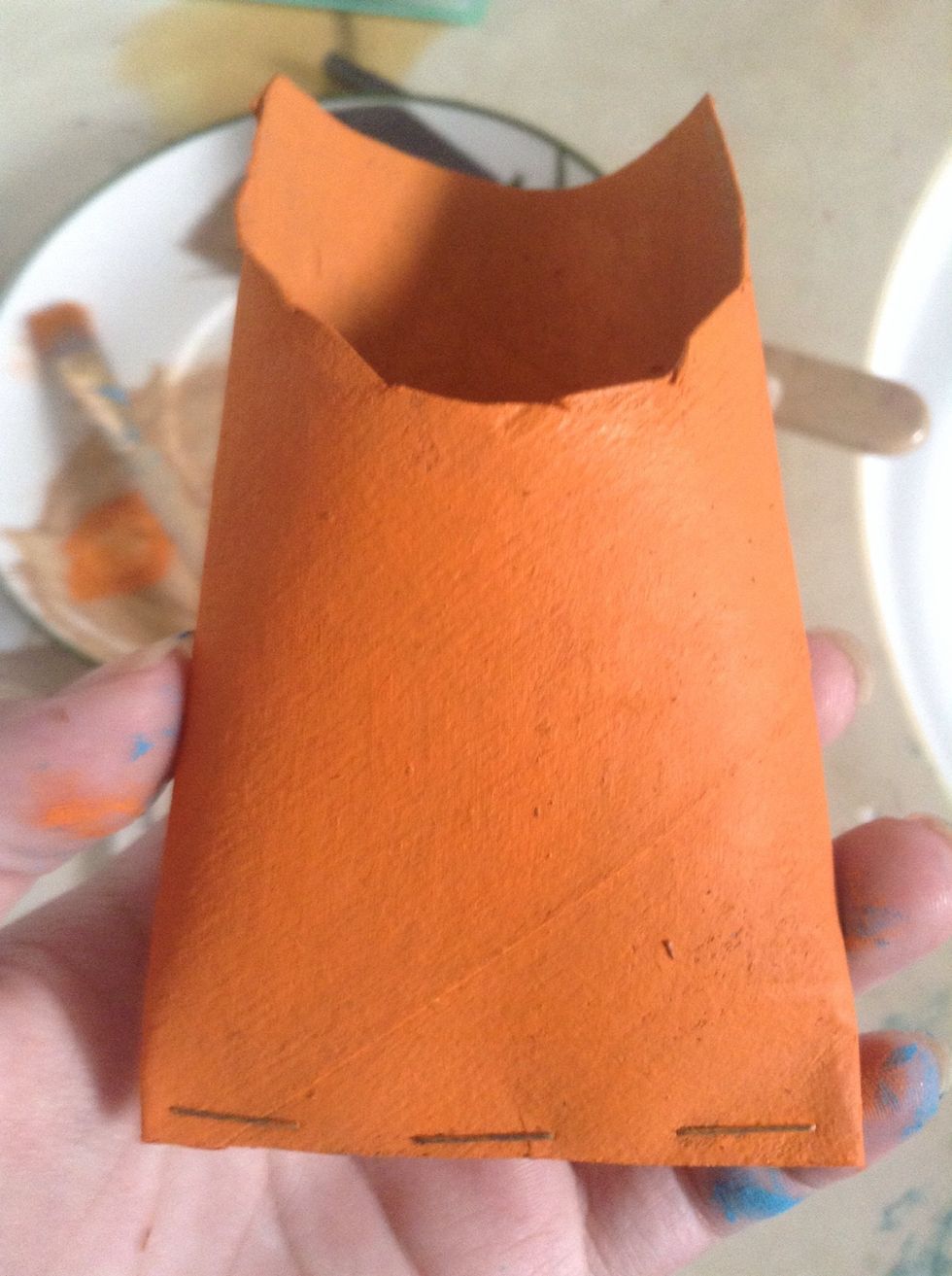 And paint. I did some of the inside too, to maintain prettiness.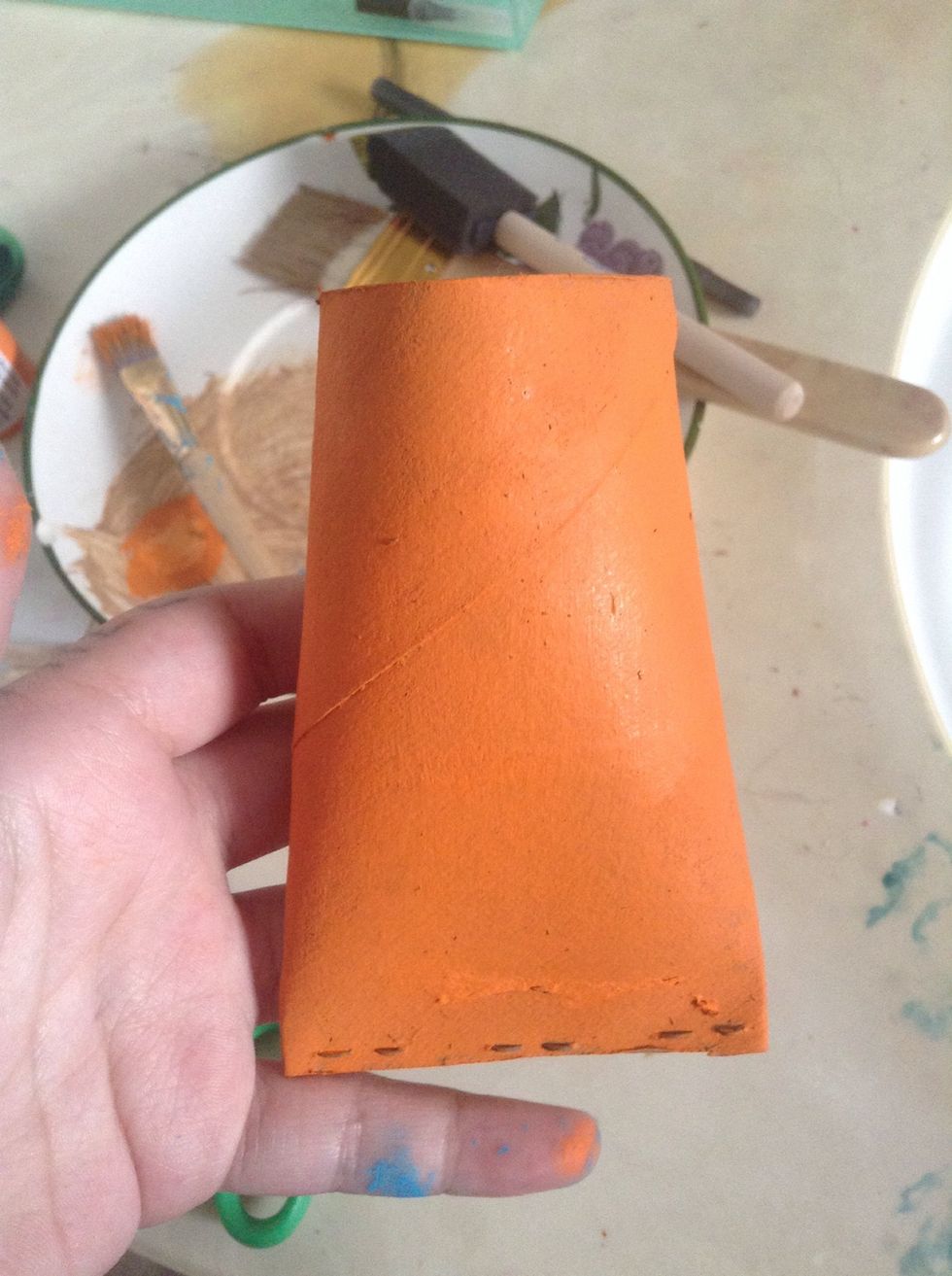 Back all painted.
Take a thumb tack/push pin and put it through the center of the pocket. I also pushed it into the wall before I actually put the pocket up. It's just a little easier.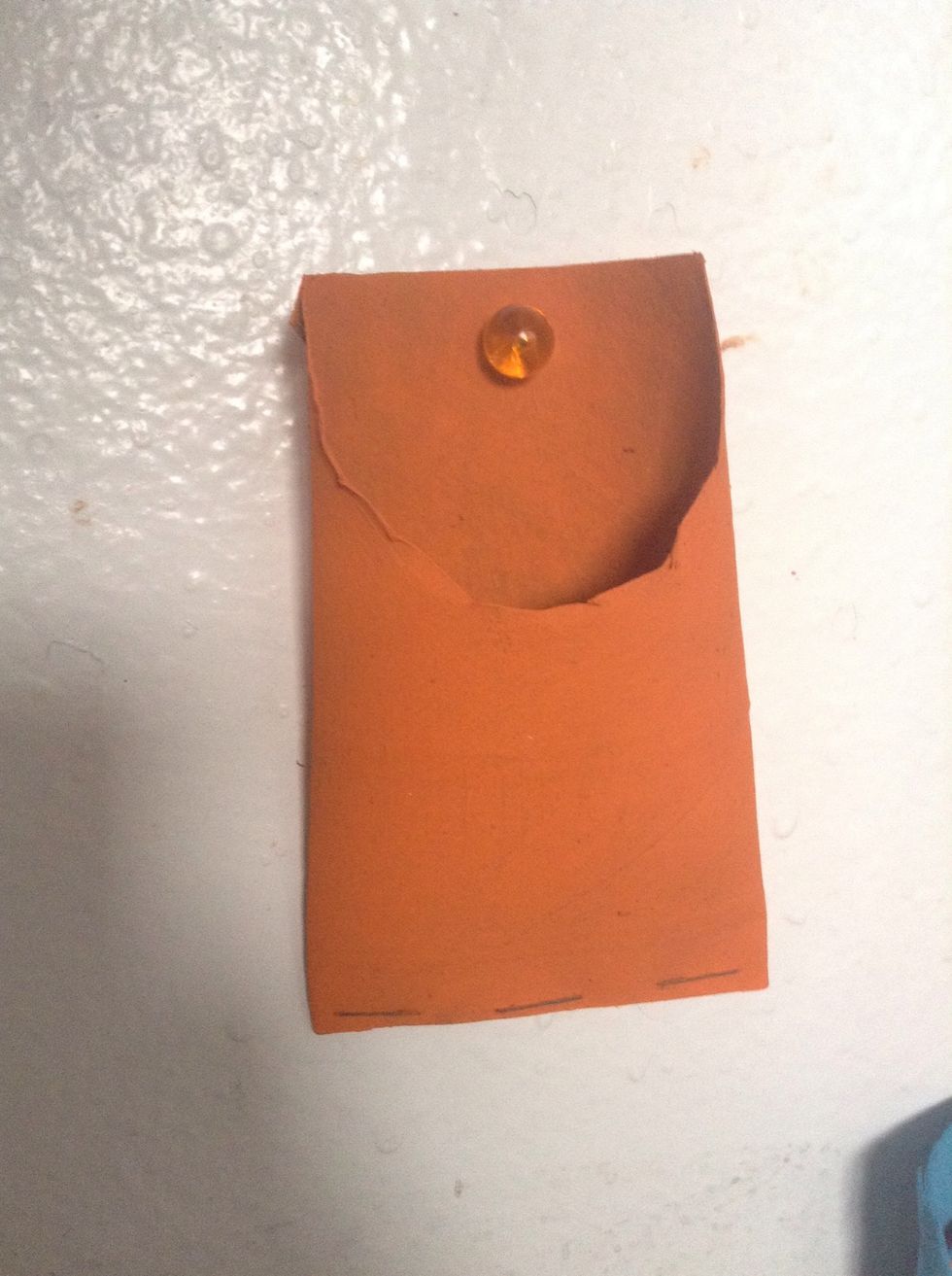 With the hole already in the wall, it's easier to put the pocket up.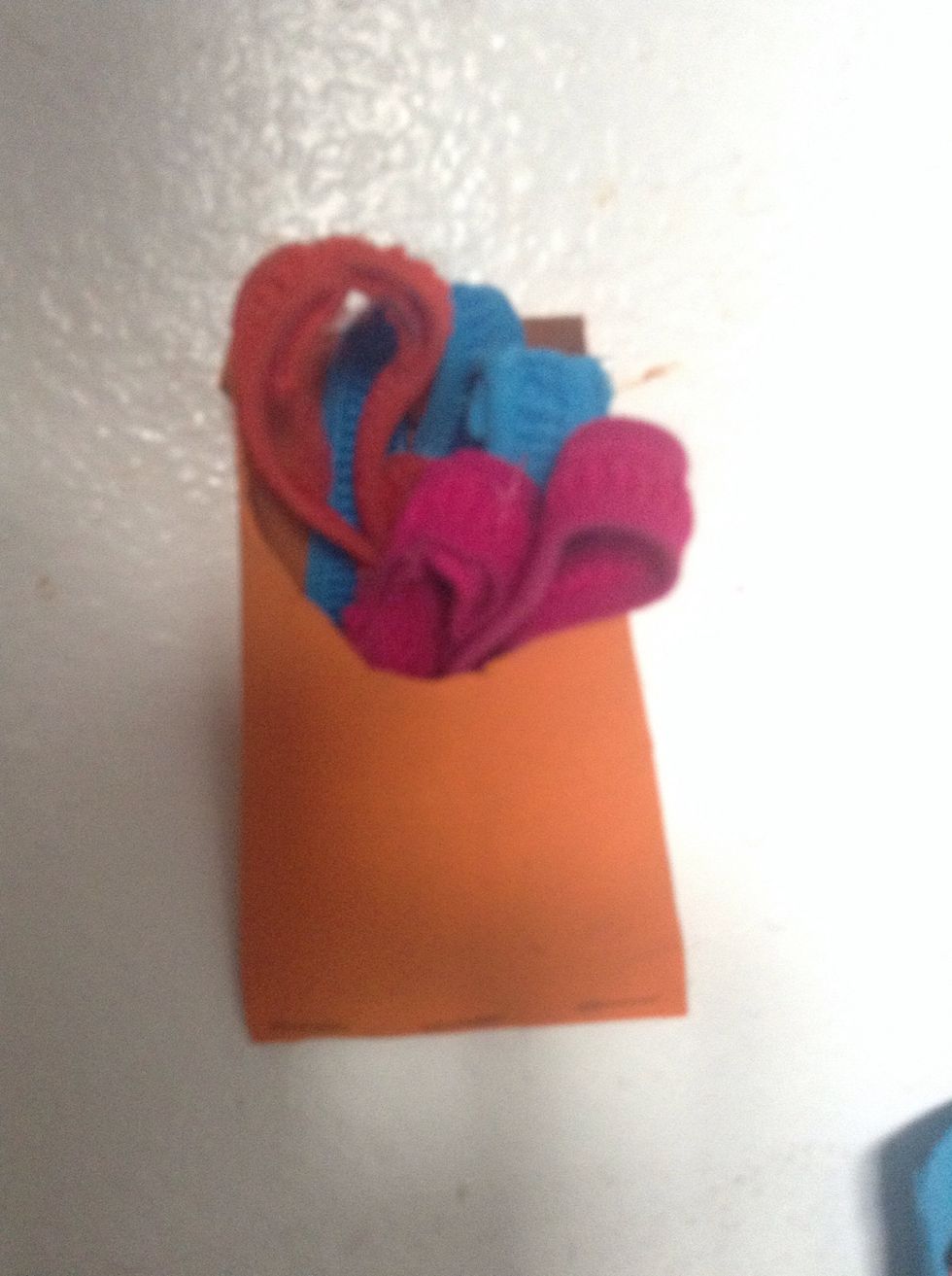 Holding some of my not so pretty headbands.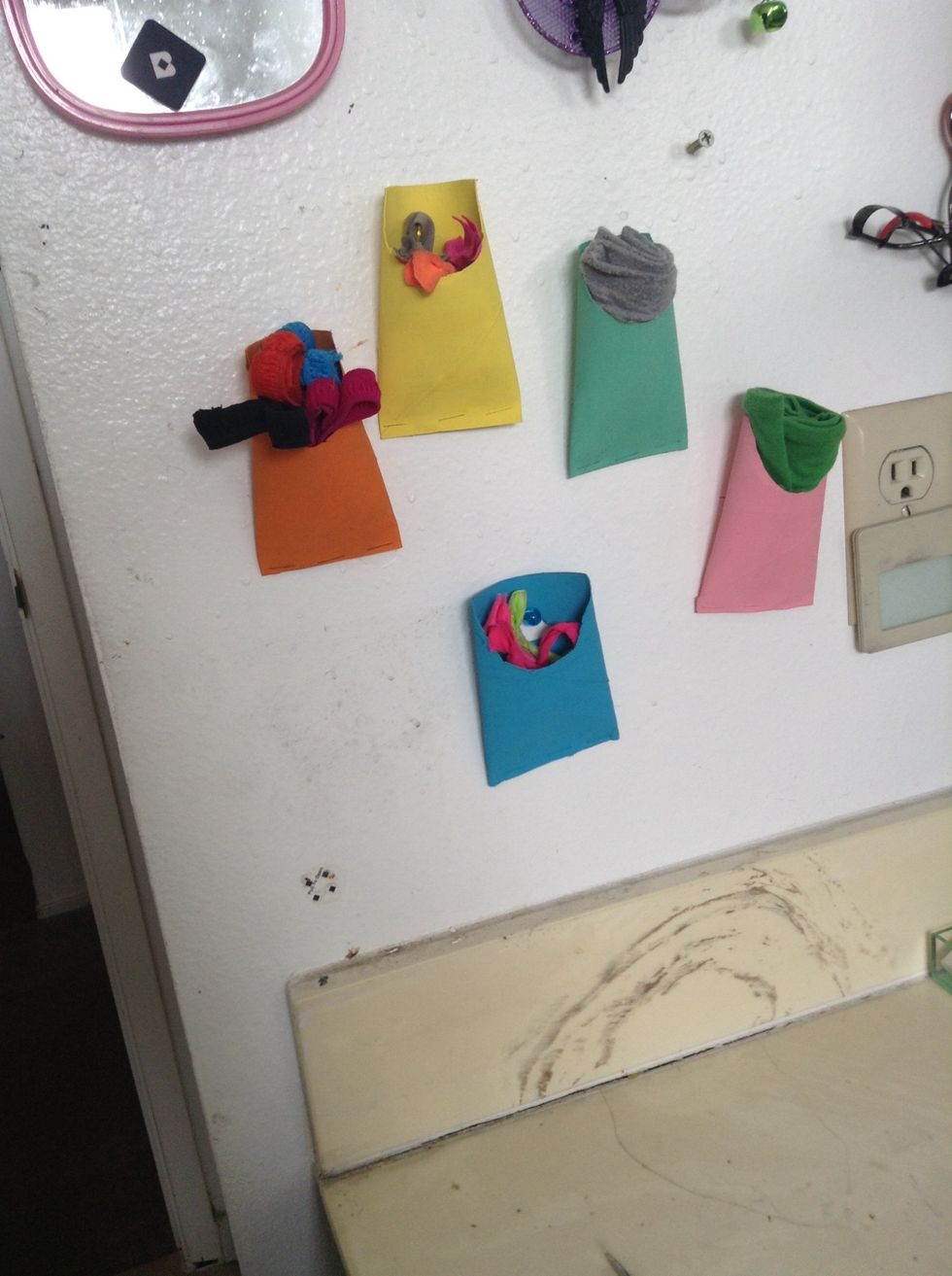 My wall now. They hold my hair ties and headbands that used to be basically all over my counter.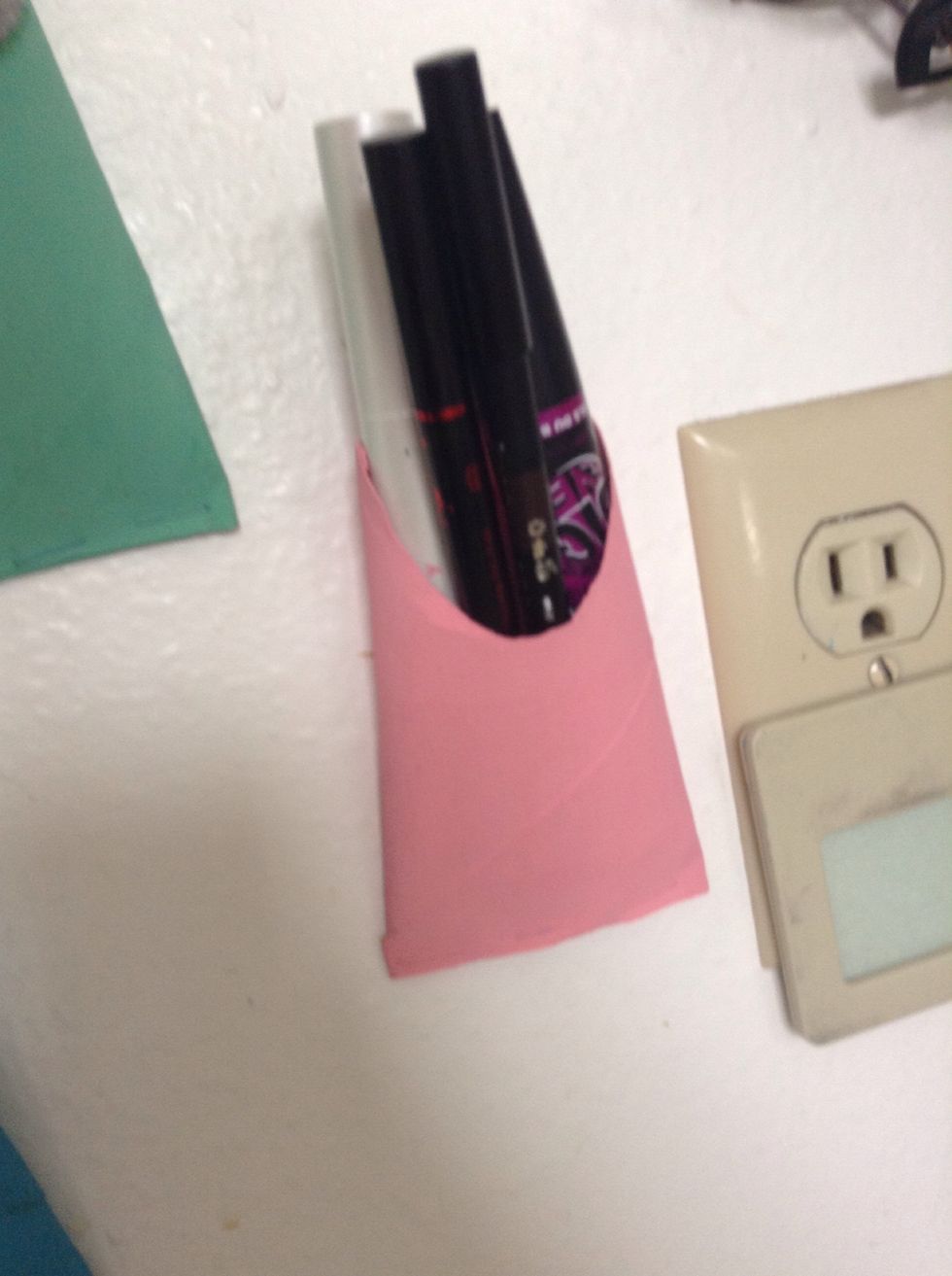 They can hold mascara, and eyeliner!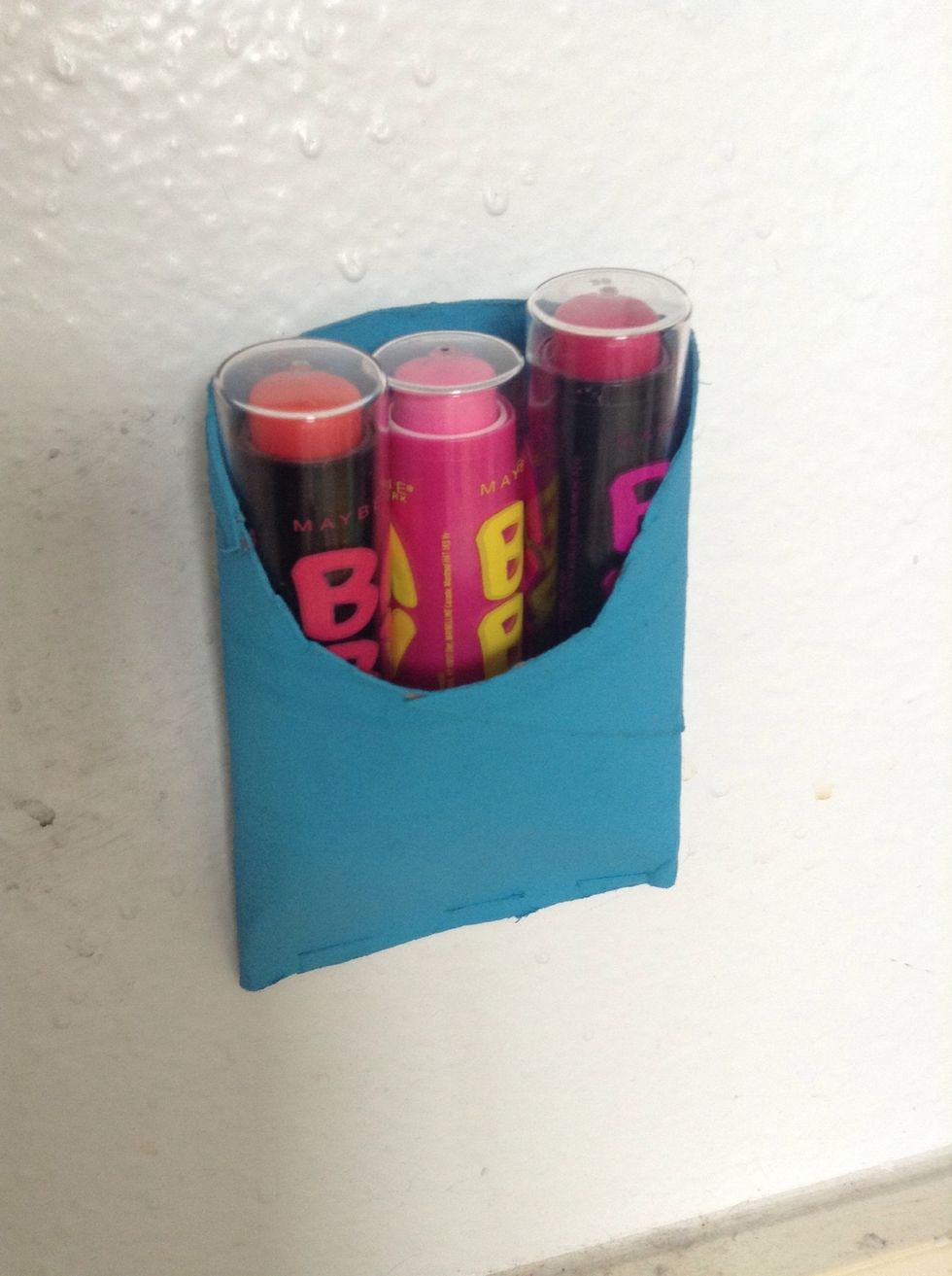 Lip products!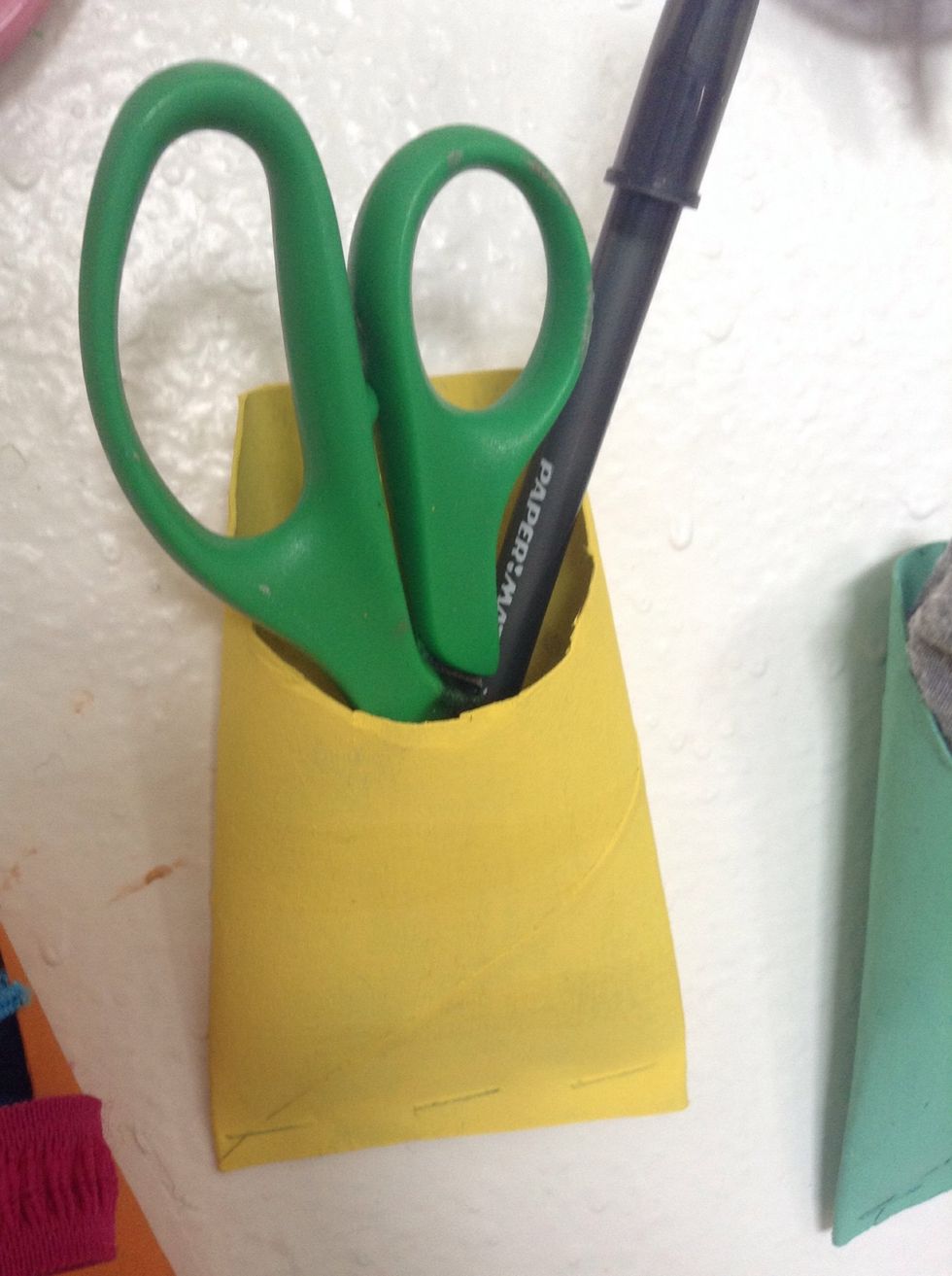 School/office supplies!
Toilet paper tube
Acrylic paint and/or decorative paper
Staples
Thumb tack