Make Cute Styles for Curly Hair
This one is called a half-up half-down hairstyle.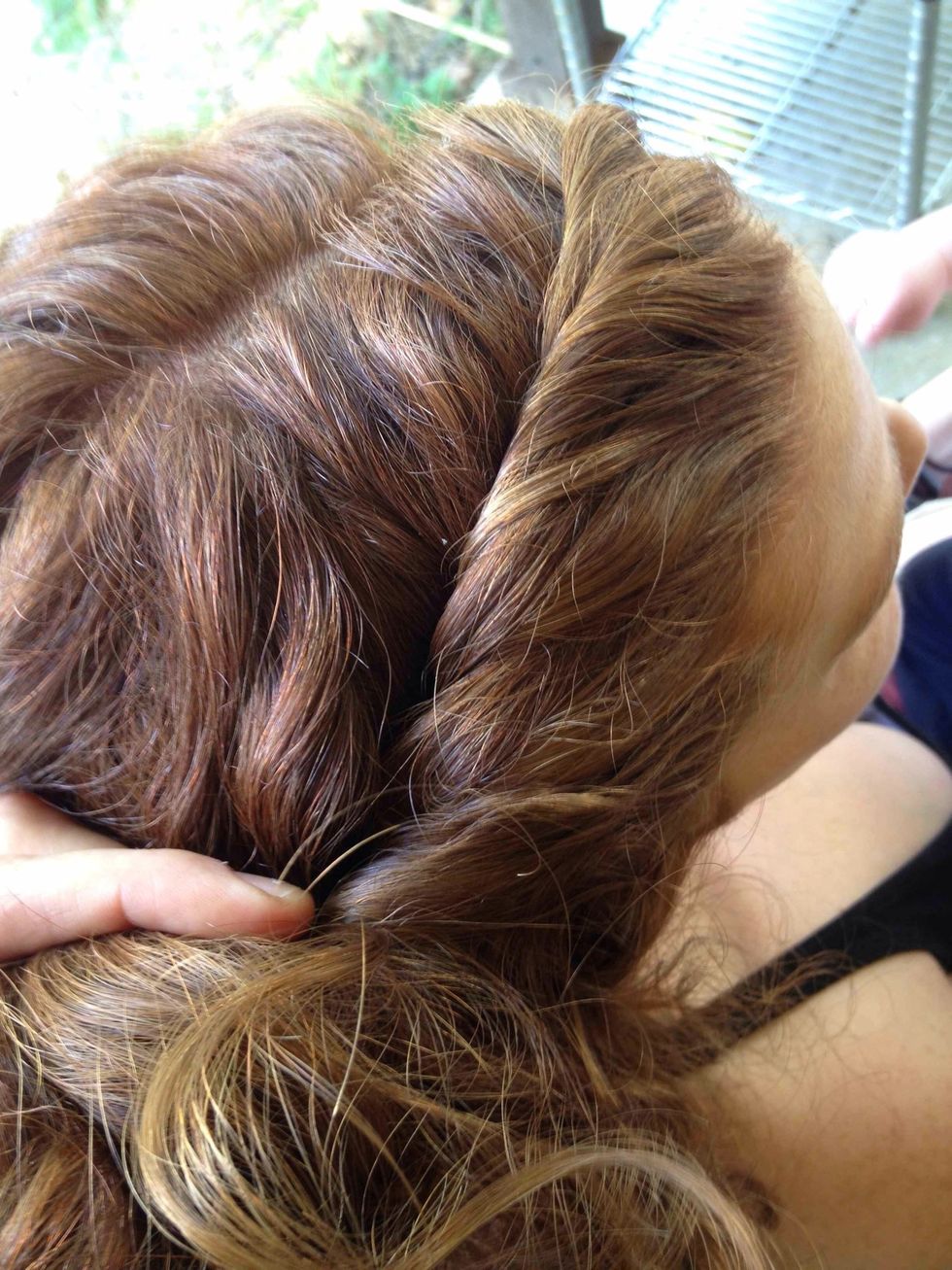 Starting at the hairline on one side of the part, take a small bit of hair and twist it towards the top of the head. Add a little bit of hair from underneath and twist again.
Work your way towards the back of the head, taking a bit of hair from underneath and twisting it in.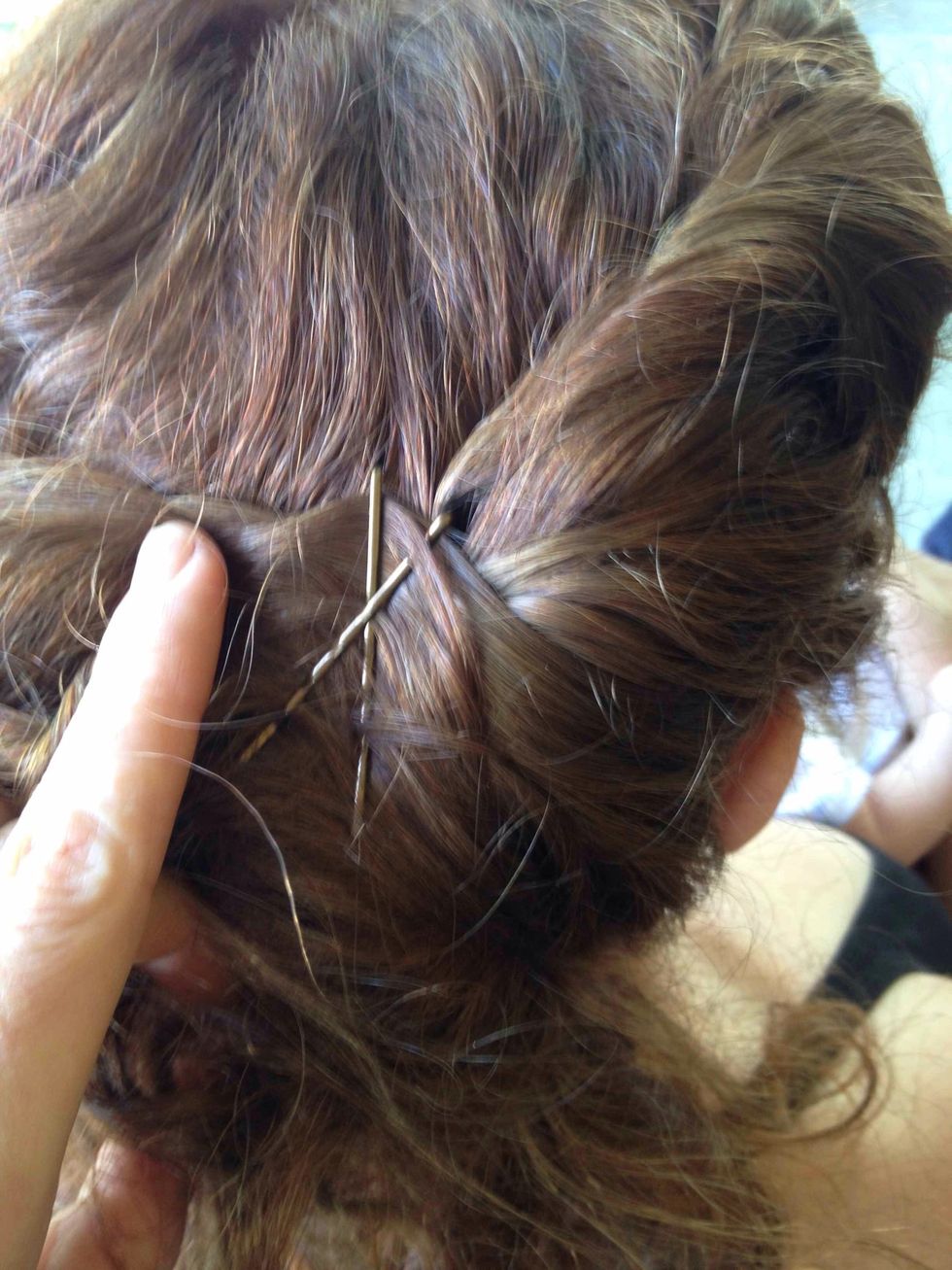 Once your twist has reached behind your ear, and includes all hair from your front hair and temple area, pin it securely with criss-cross bobby pins.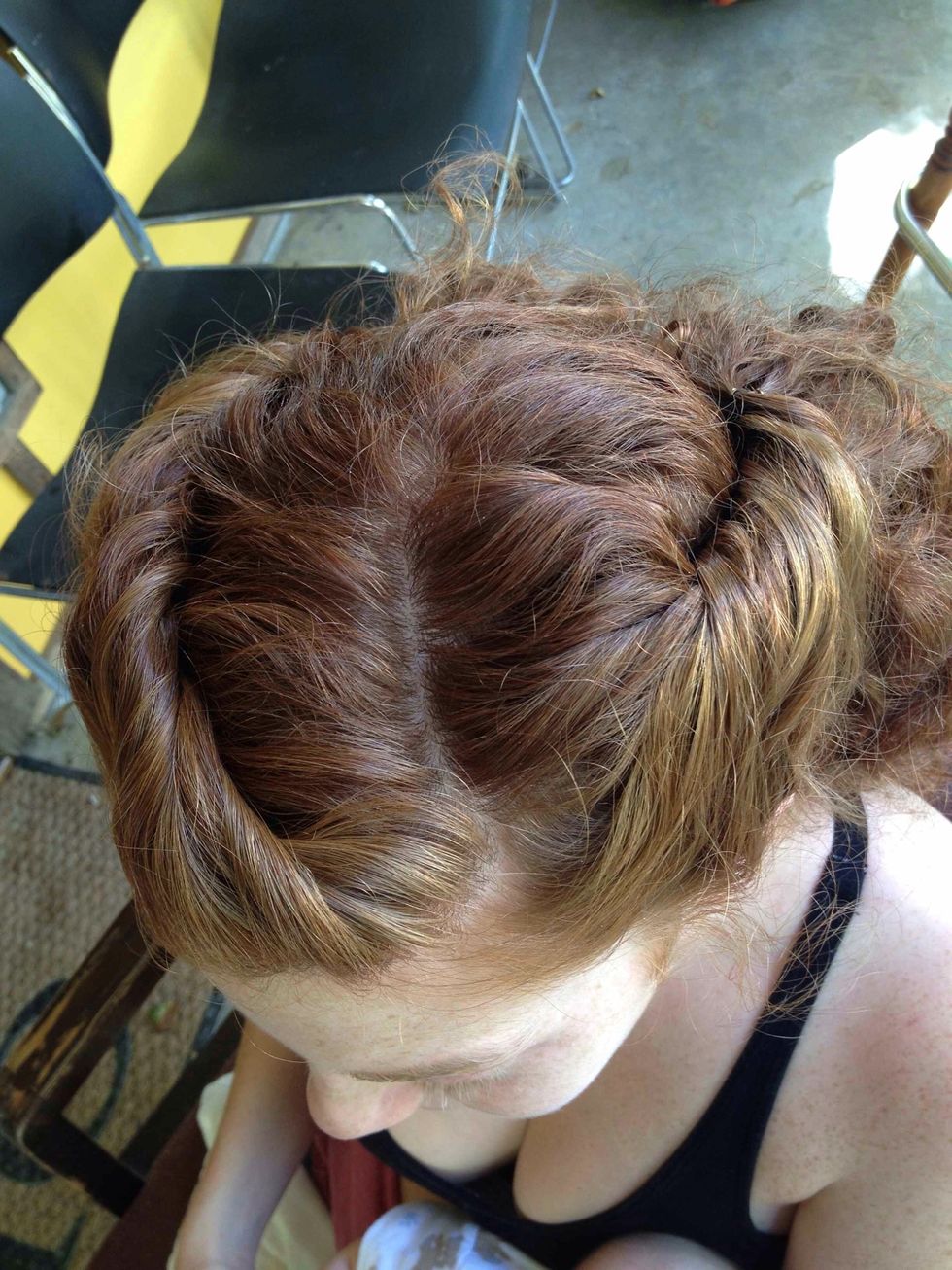 Top view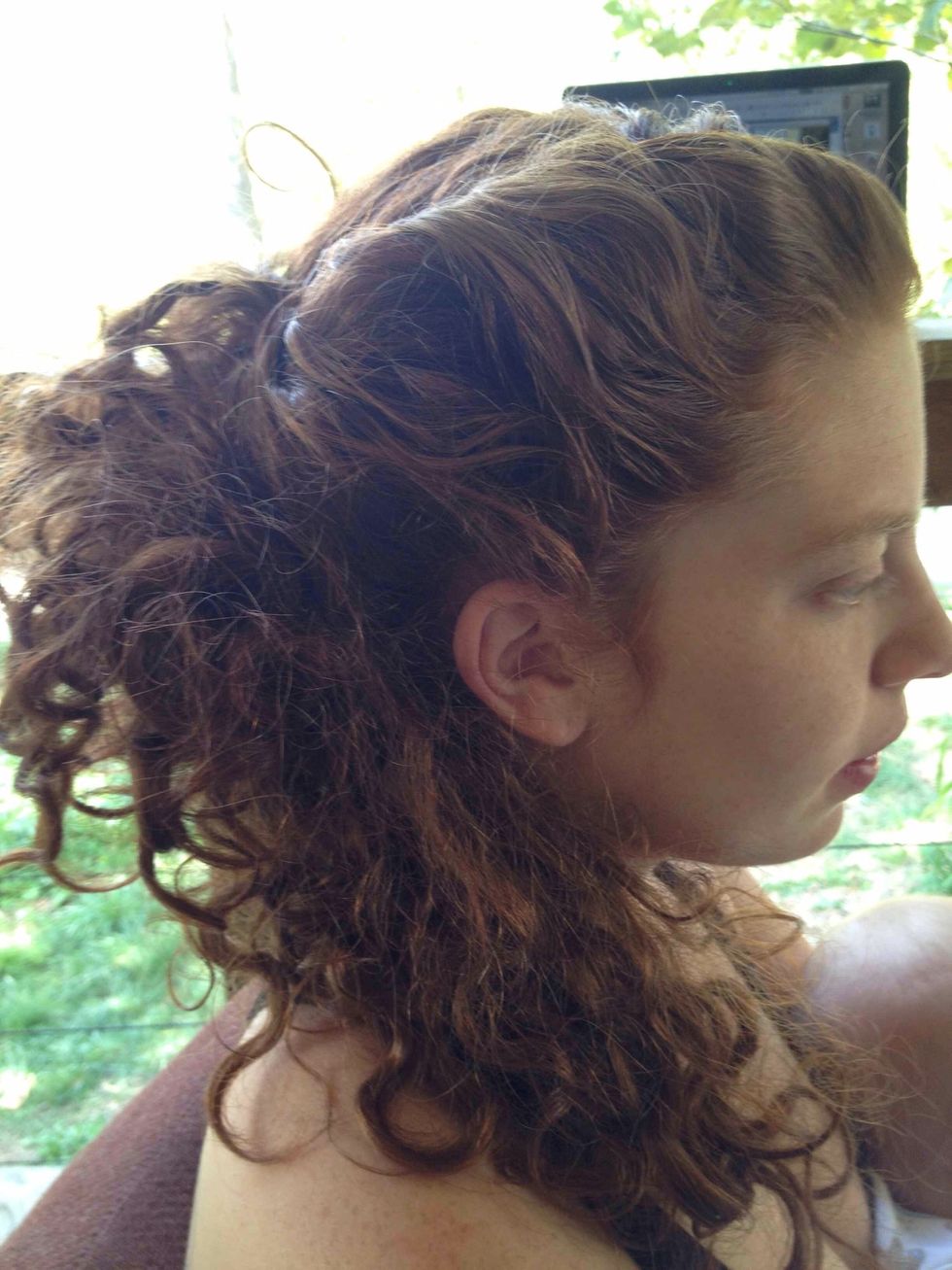 Side view
This next one is called a twisted curly side bun.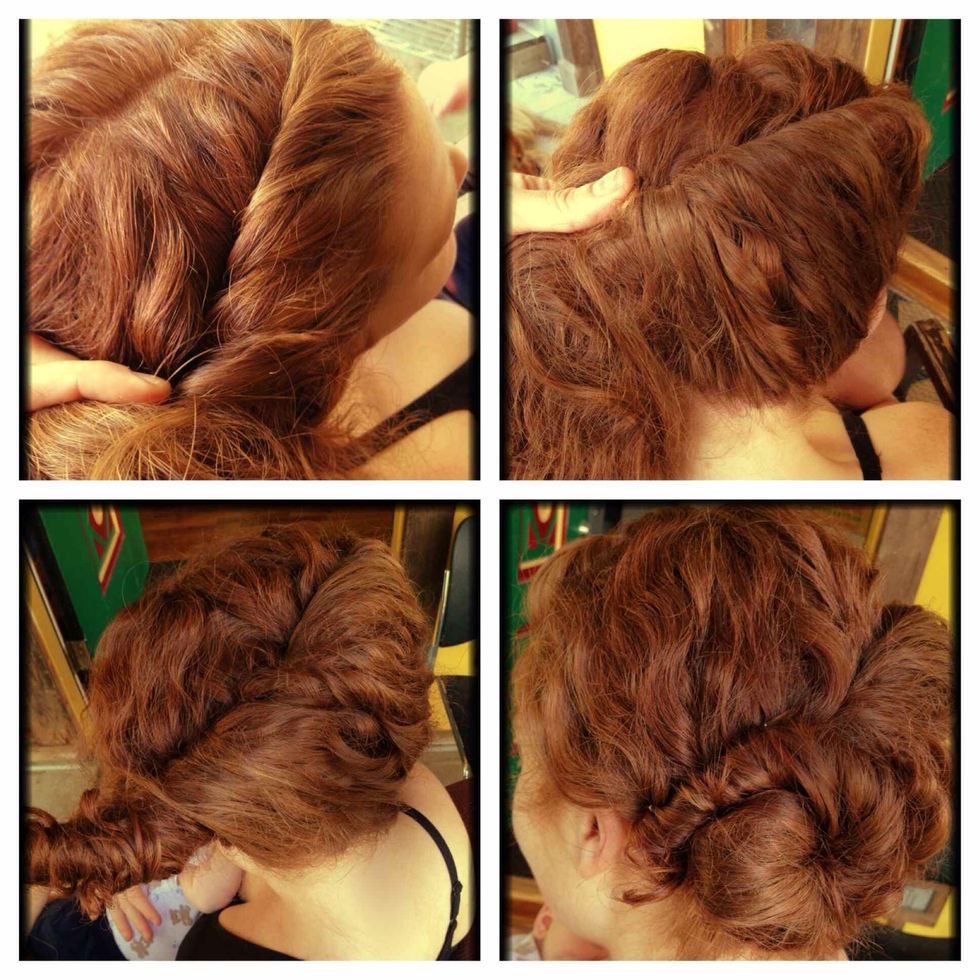 Make a side part. On the heavy side of the part at the hairline, start twisting upwards towards the top of your head.
Add a bit of hair from underneath and gently guide your twist around the side of the head and across the back, to the opposite side of the back hairline.
Continue twisting to the very end of your twist-tail. Wrap the tail into a loose bun and tuck in the end. Pin the bun securely in place.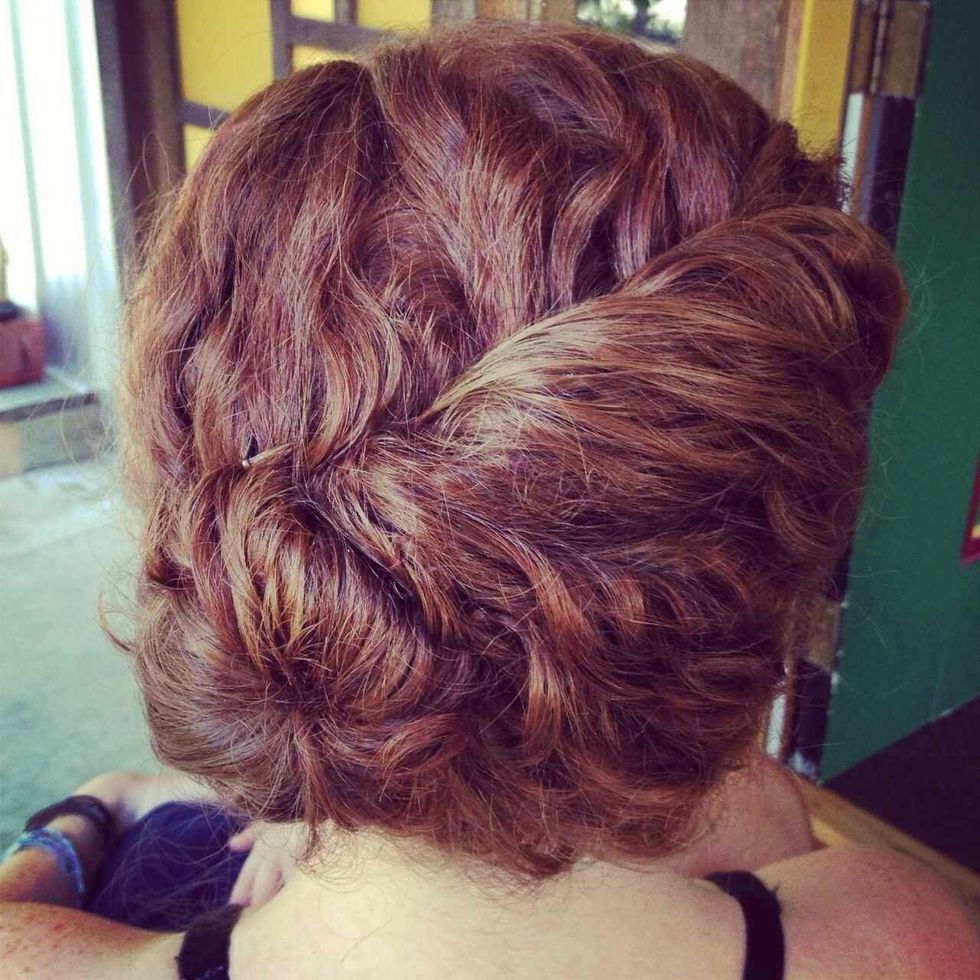 End result.
This next one is a low curly messy bun.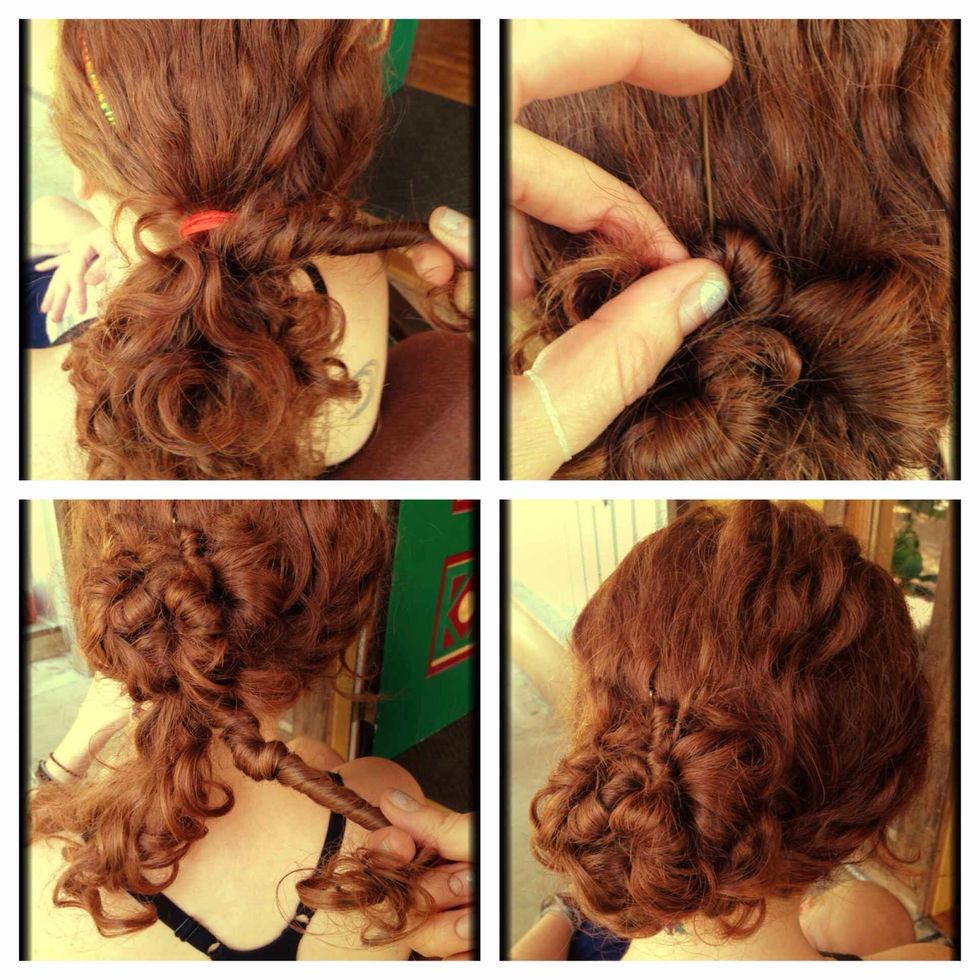 Pull all the hair into a low ponytail. She did hers slightly off center, so that it could be seen from the front, but you can center it if you want.
Take a chunk of curls (approx 1/8th of the hair) and twist it all the way to the end. Twist it into a coily-messy little nest and pin it to the head so it stays.
Do this throughout the whole ponytail creating a messy yet polished bun!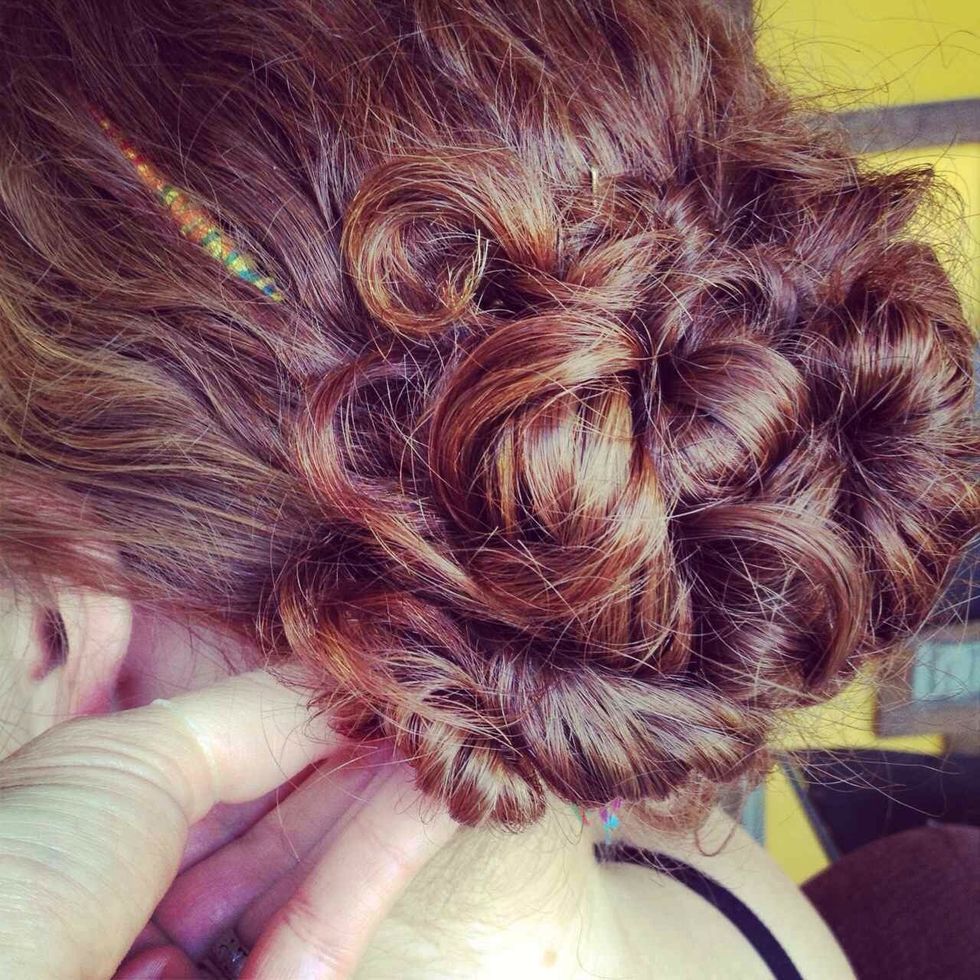 What it looks like...
This last one is called braided curly beauty.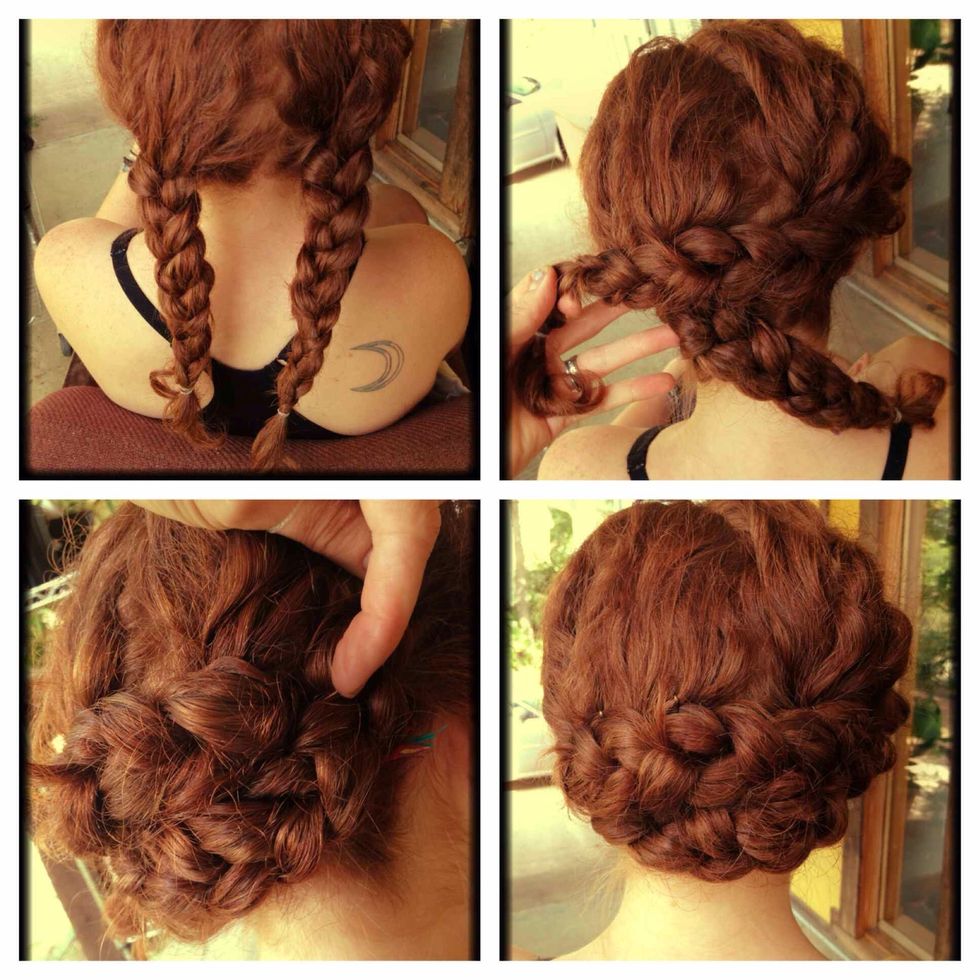 Make 2 loose braids down the back & secure with elastics. Pull one across & around the base of the other one, & pin it into place. Pull the second one across & pin it around the base of the first one.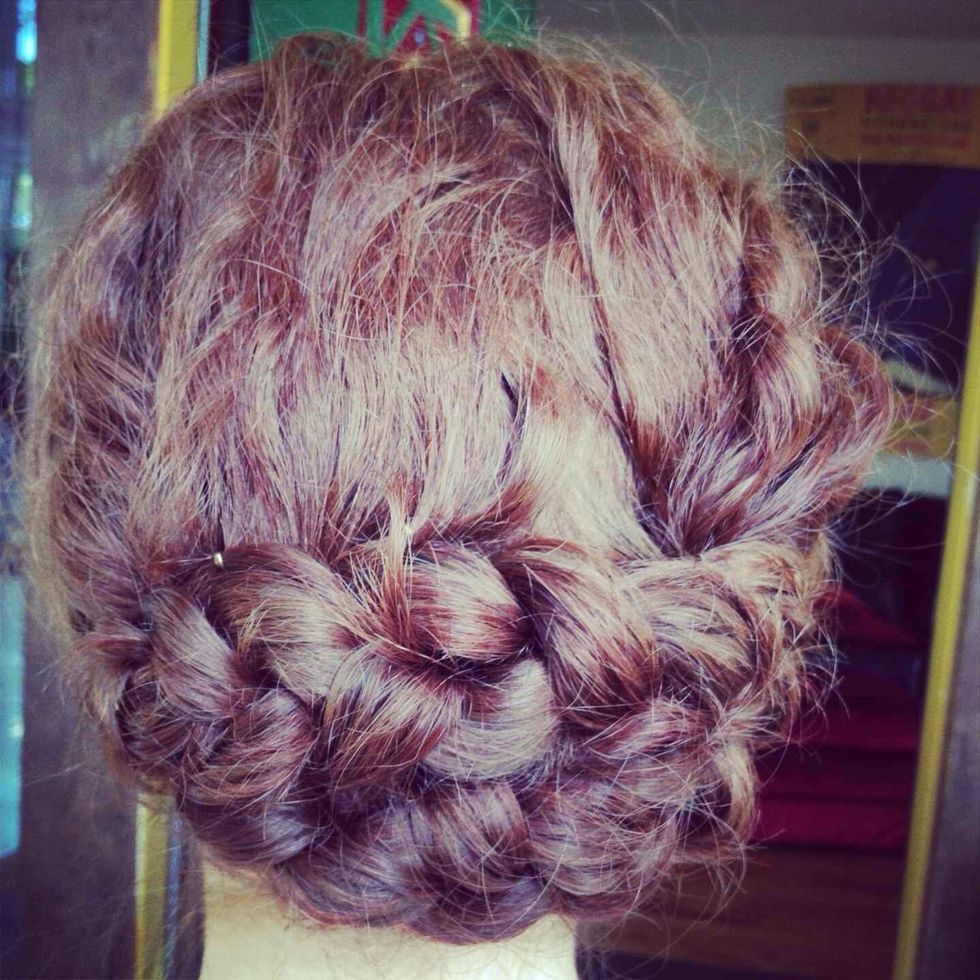 Then tuck the tails of the braids in so it doesn't show. Voilá!
I hope this guide helped! I know that having curly hair can be a struggle sometimes, but there are many things to do with it! Thanks for looking through it! Follow for a follow!😋
The creator of this guide has not included tools
Noneya❤️Thalia Noneya Grace❤️
Follow for a follow! ??\nWaffle Fan!?\nBIG reader...?\nLovatic!!?\nGleek!?\nInitiate!?\nTribute!?\nShadowhunter!?\nPotterhead!⚡\nDemigod!?\nThanks for my 100+ followers!?