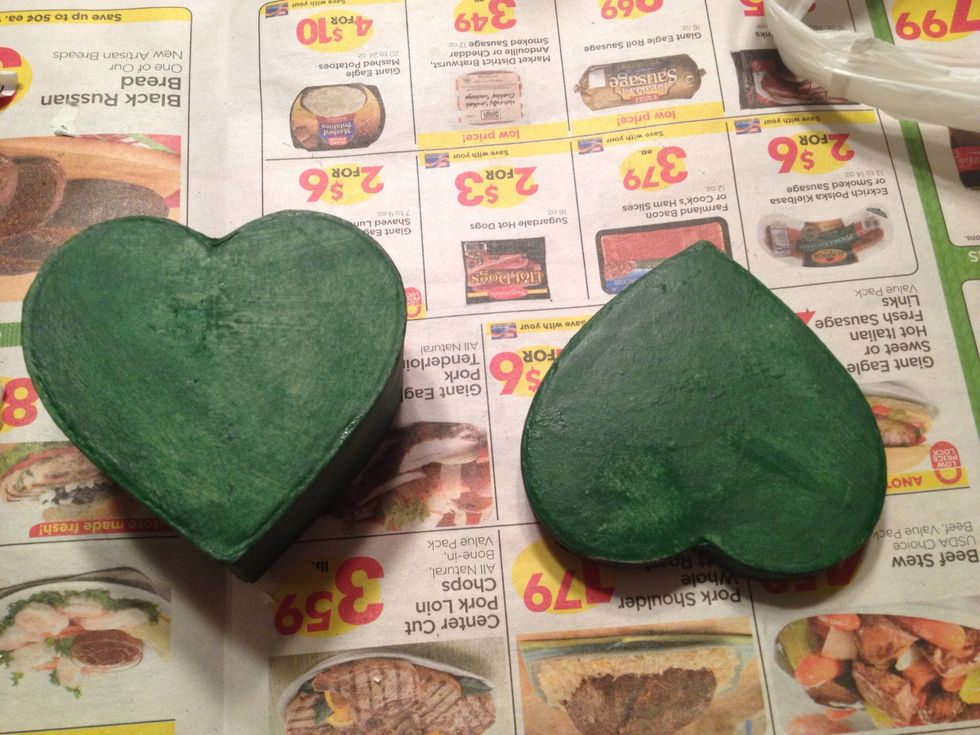 Paint outside of boxes. One green..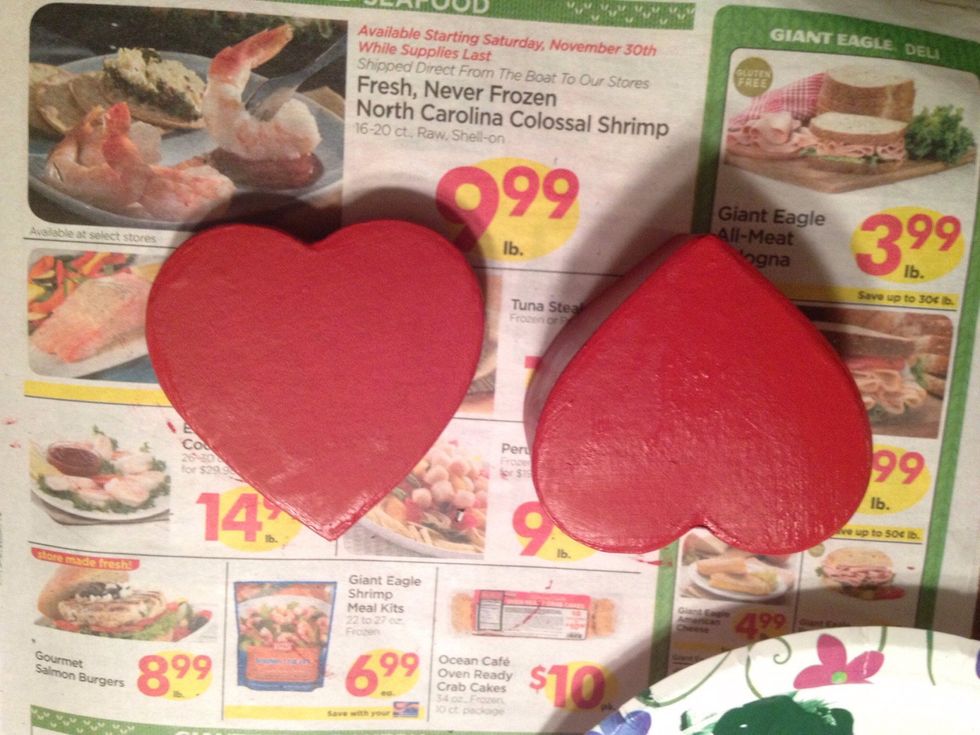 And one red!
Once outside it dry, paint the inside of each box.
On the lids, use tacky glue to spell "mr." And "mrs."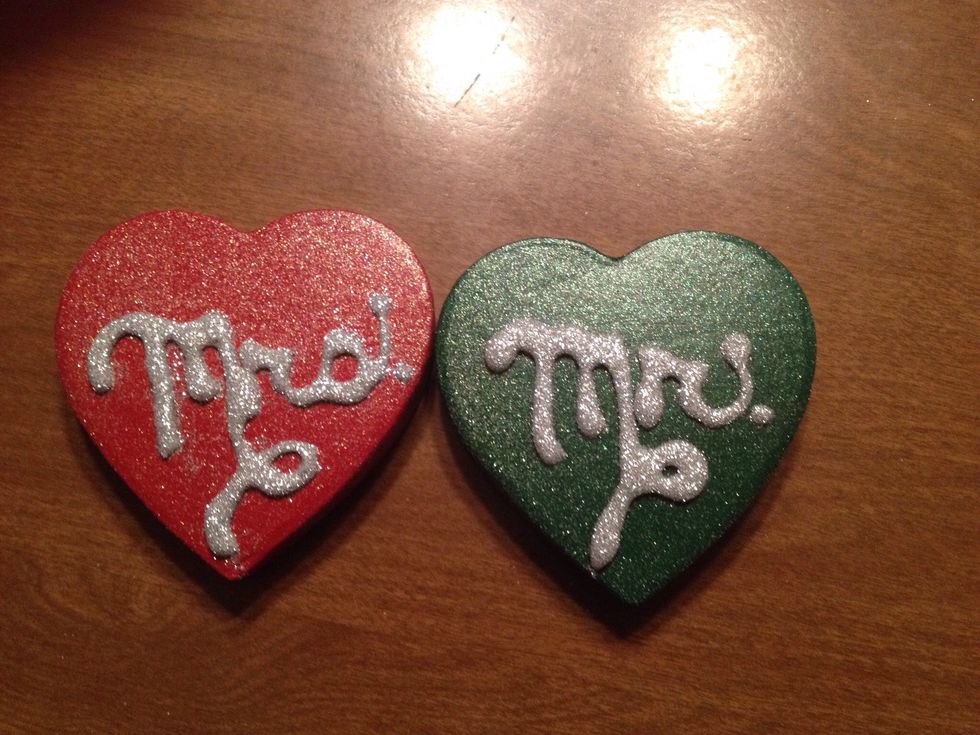 Sprinkle glitter on wet glue and let dry a little, dusting off any excess glitter. Once the glue was dry I went over boxes with glitter spray paint
Cut some glitter tulle and place in each box and viola!
Enjoy your precious little keepsakes!
2.0 Heart shaped boxes
Red and Green Craft Paint
Glue
Paint Brush
GLITTER!
Glitter Tulle
Glitter Spray Paint