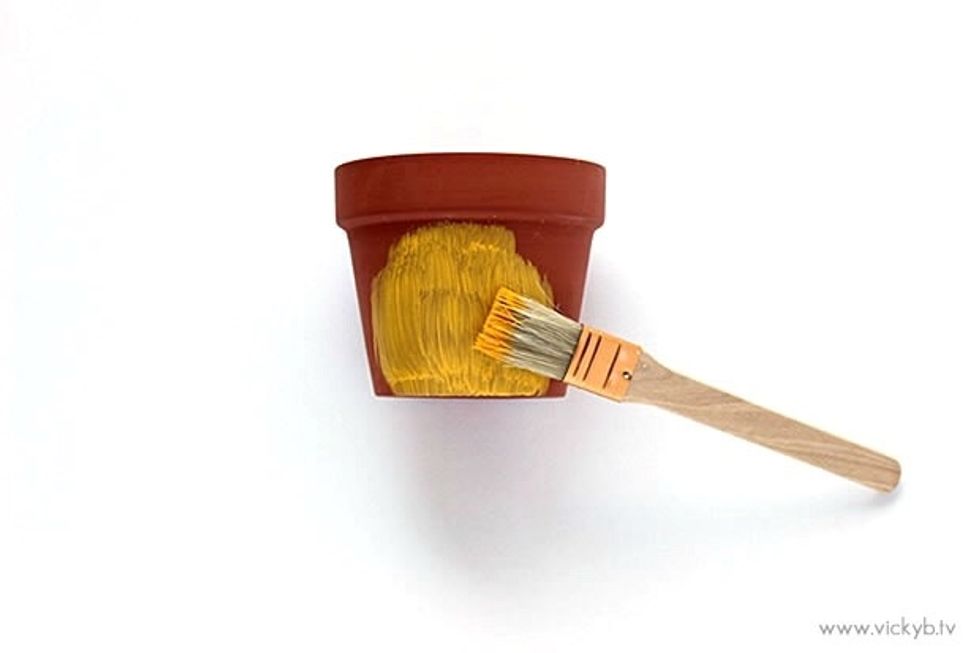 Start off by painting the pot yellow minus the top.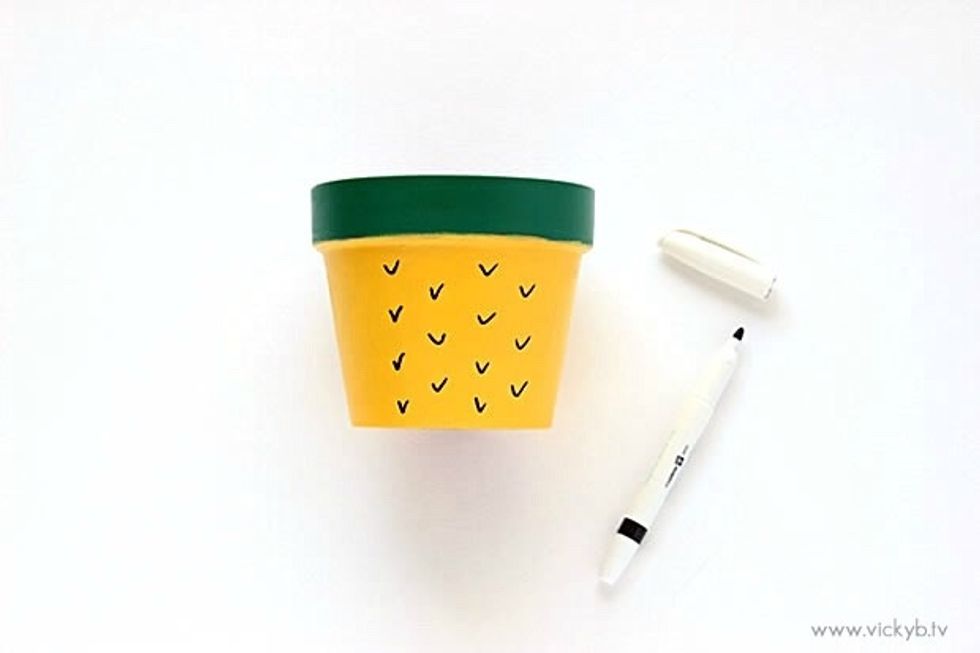 Paint the top of the pot green. Once you have painted the pots and let them dry, start by making little "V" signs around the pot.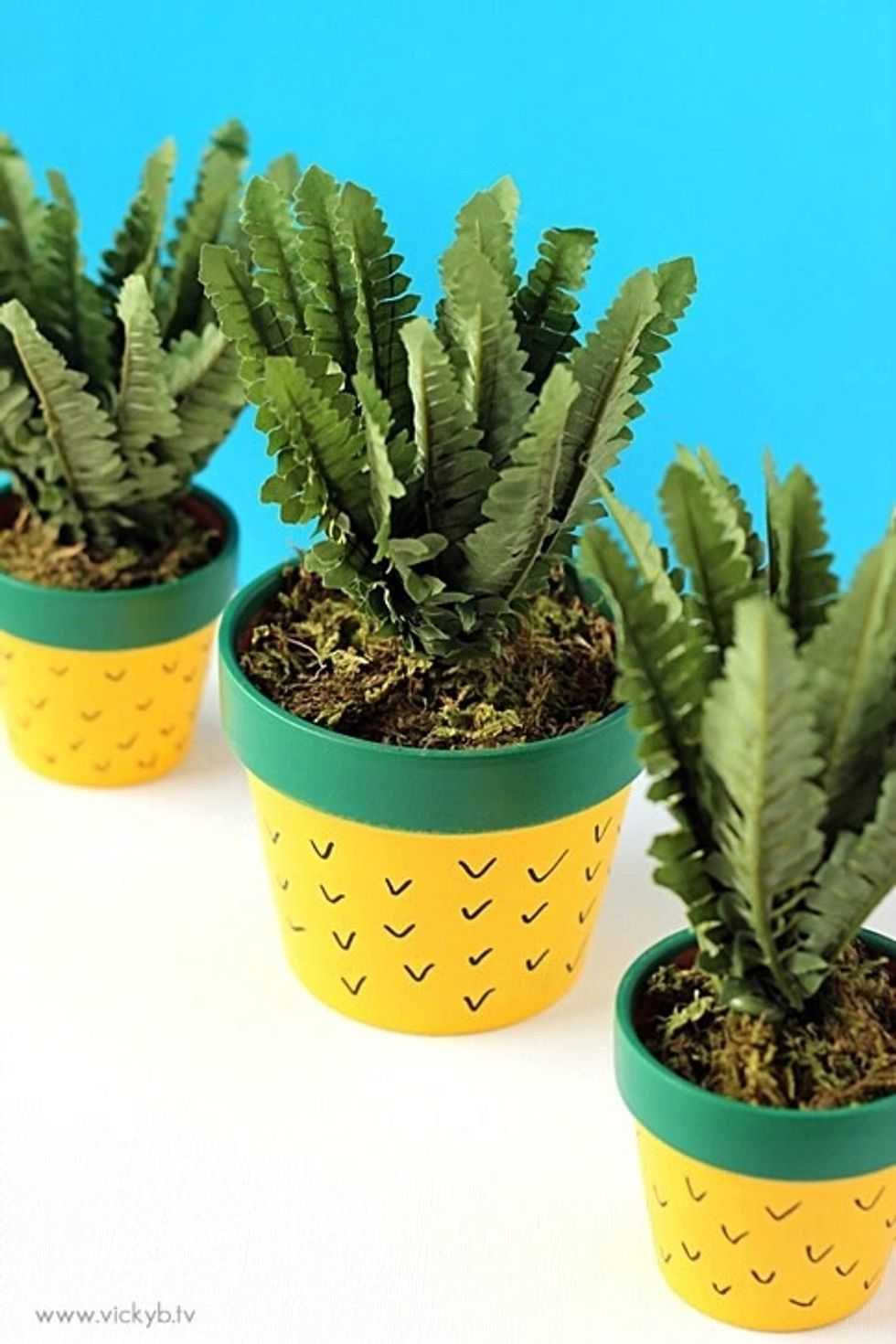 To put the ferns in the pots, I trimmed the ends of the ones I was putting in the smaller clay pots because they were too long.
For the ferns to stay put, I took styrofoam balls and stuck the ferns in the balls. I placed the balls in the pot and covered them with moss.
For more DIY tutorials, beauty, fashion and lifestyle posts, check out my blog ➡️ www.vickyb.tv ❤️
Clay Pots
Yellow acrylic paint
Green acrylic paint
Black marker
Moss
Styrofoam
Fern Bush
Vicky B.
I create pretty things. ? | \nDIY, Beauty, Decor, Floral Design, Events |Mimosa Lover | Find me on Pinterest, Instagram: @vickybdesigns | Snapchat: @vickybtv