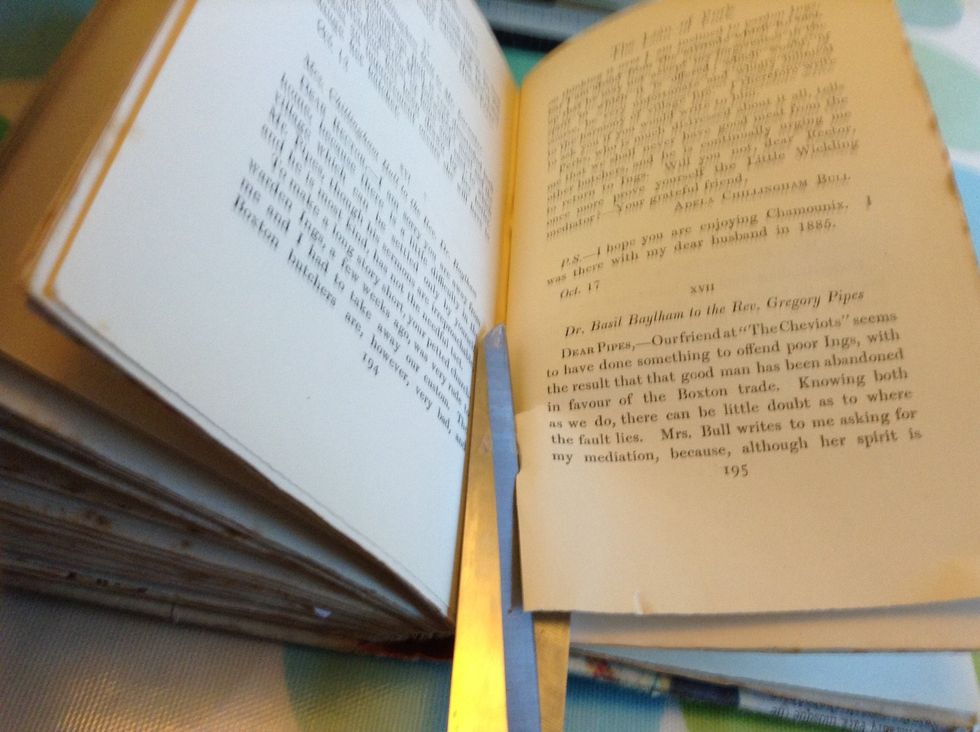 Cut out a page from your old book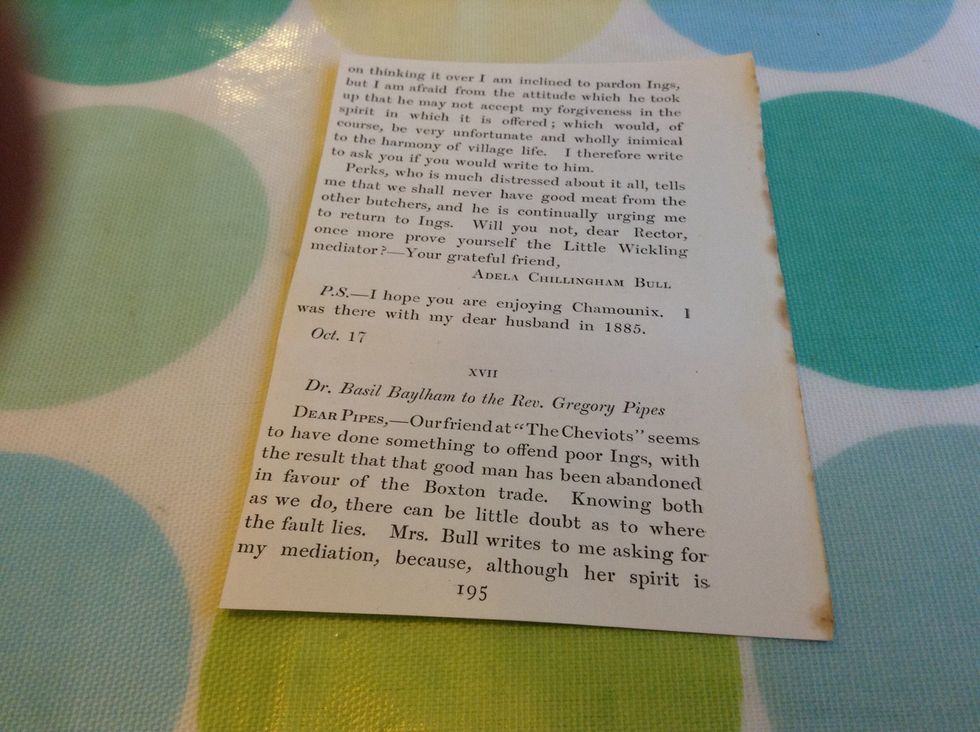 Cut to the size you want.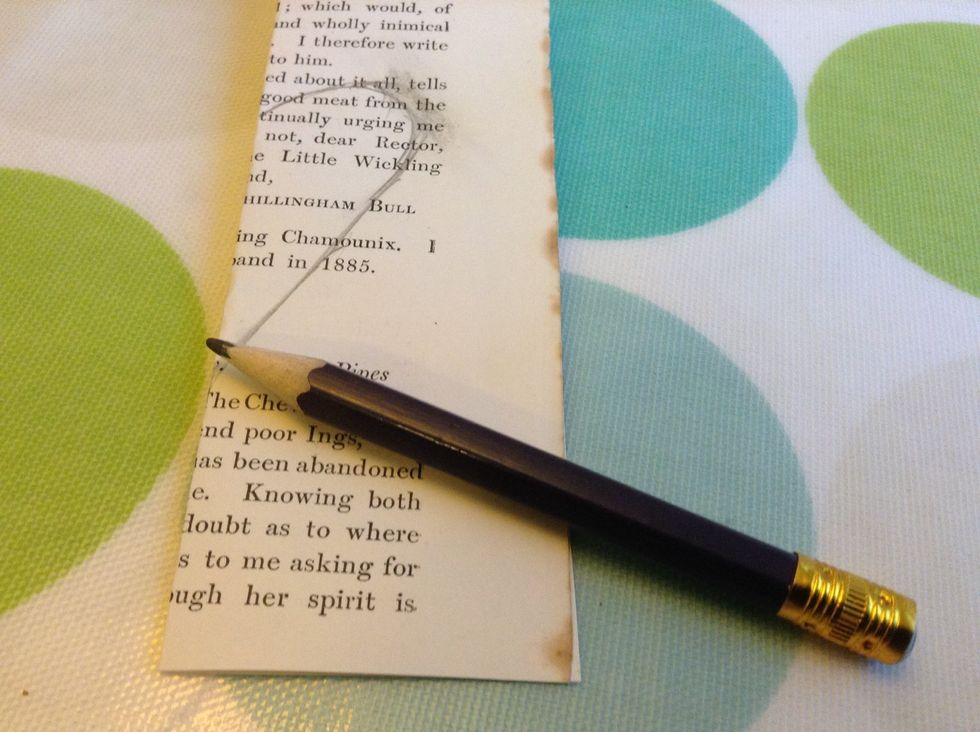 Fold in half to make it symmetrical and draw half a heart on it 💗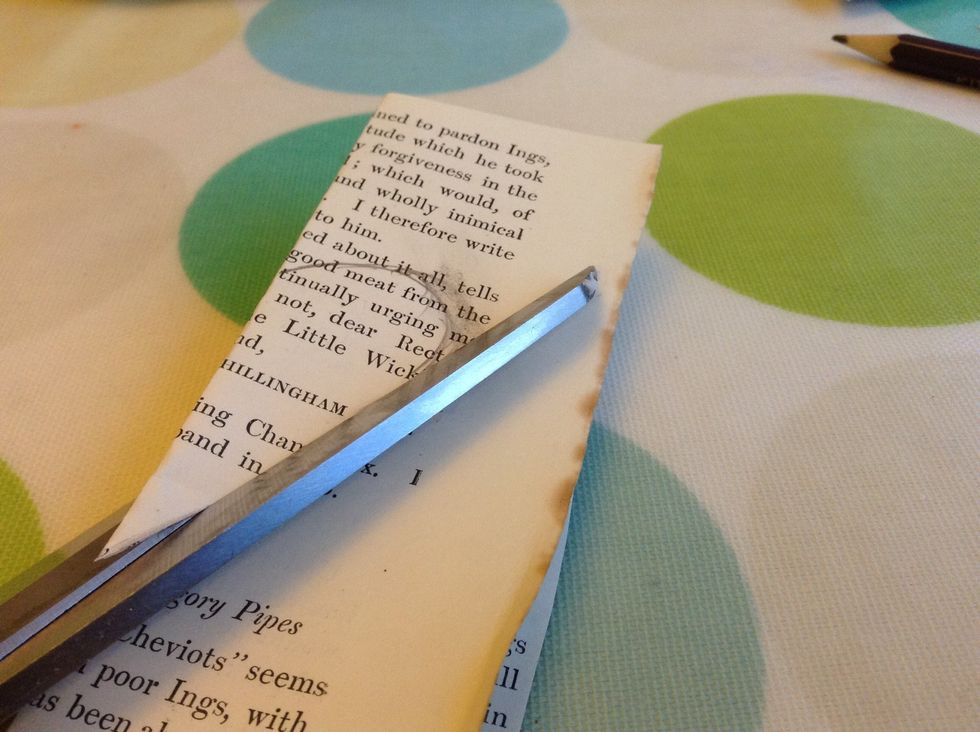 Cut the heart out.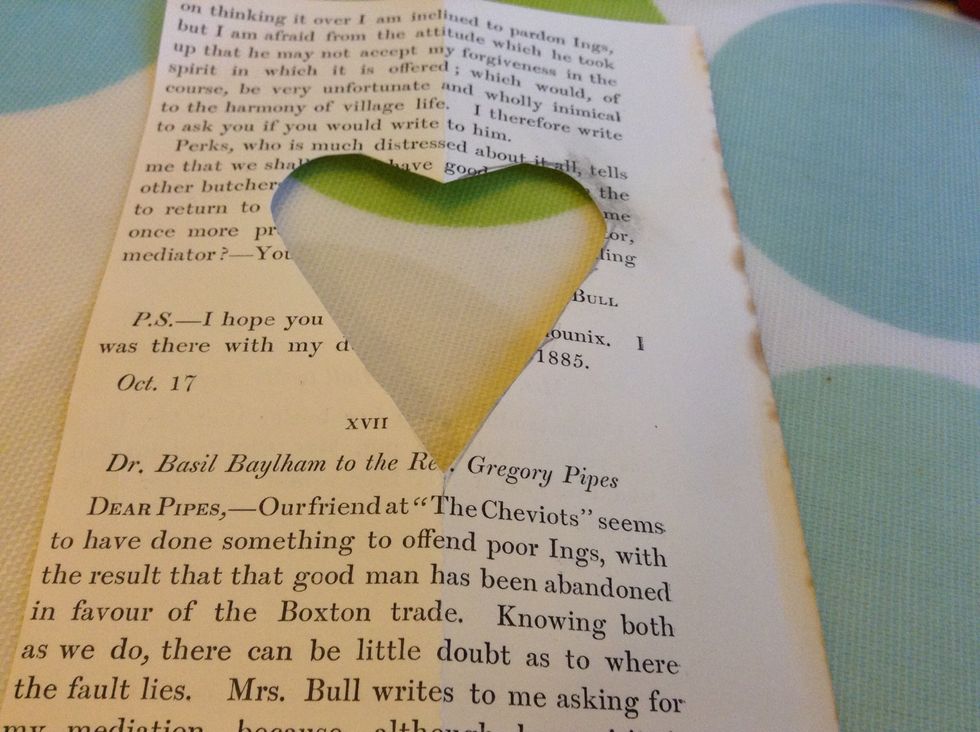 Perfect! Remember to keep the heart you cut out.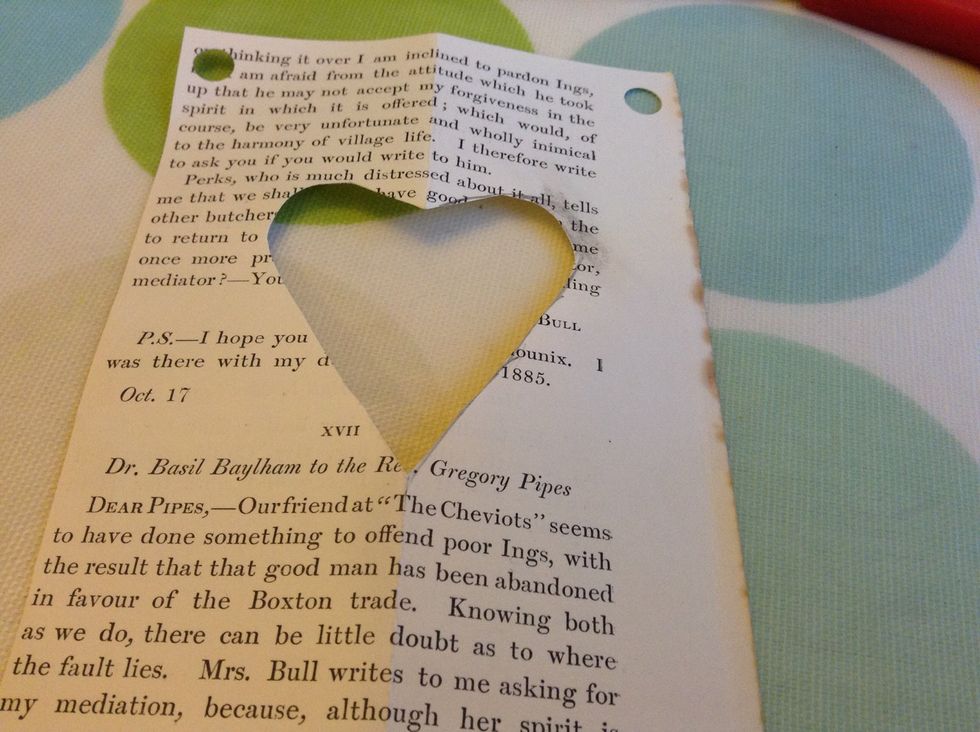 Hole punch in the corners to thread the string through
Cut a piece of brown paper to the same size.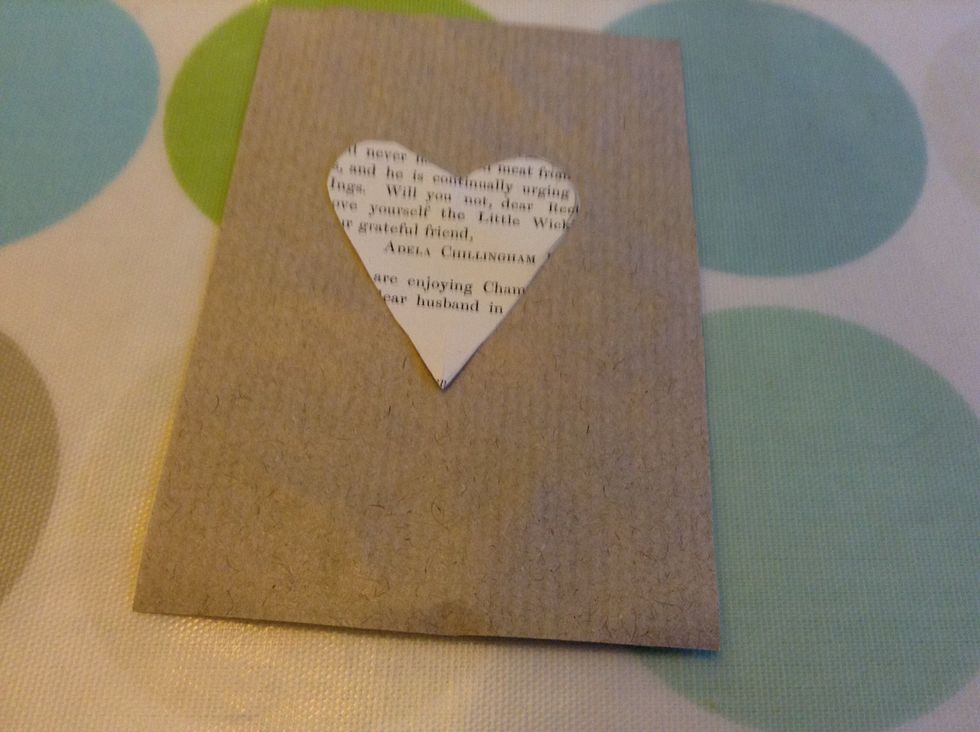 Stick the heart you cut out earlier on to it.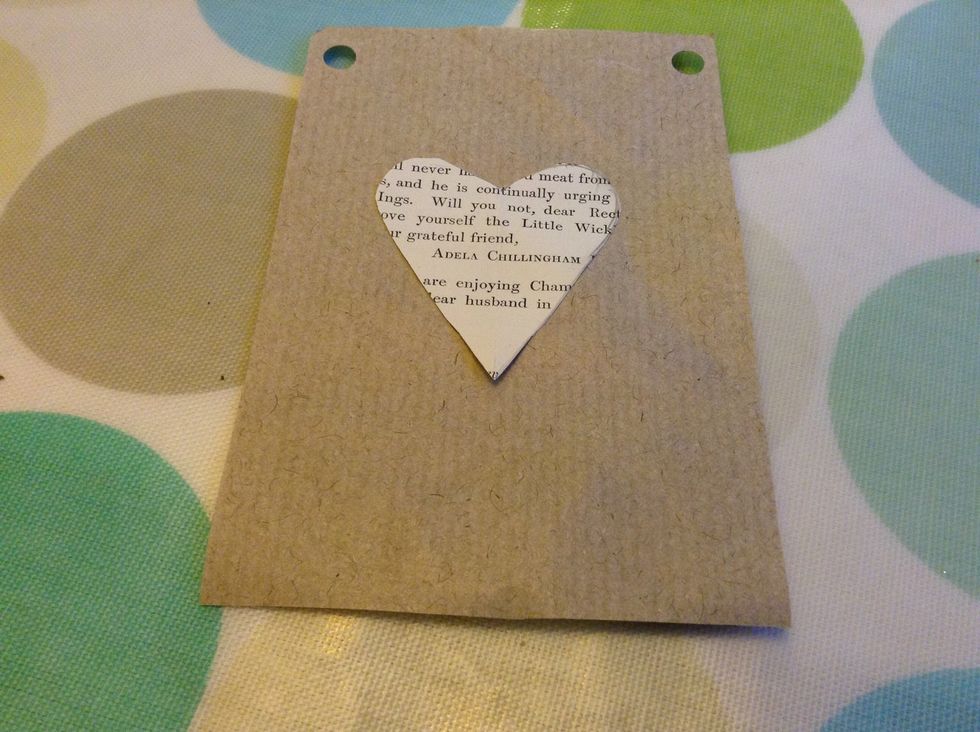 Hole punch.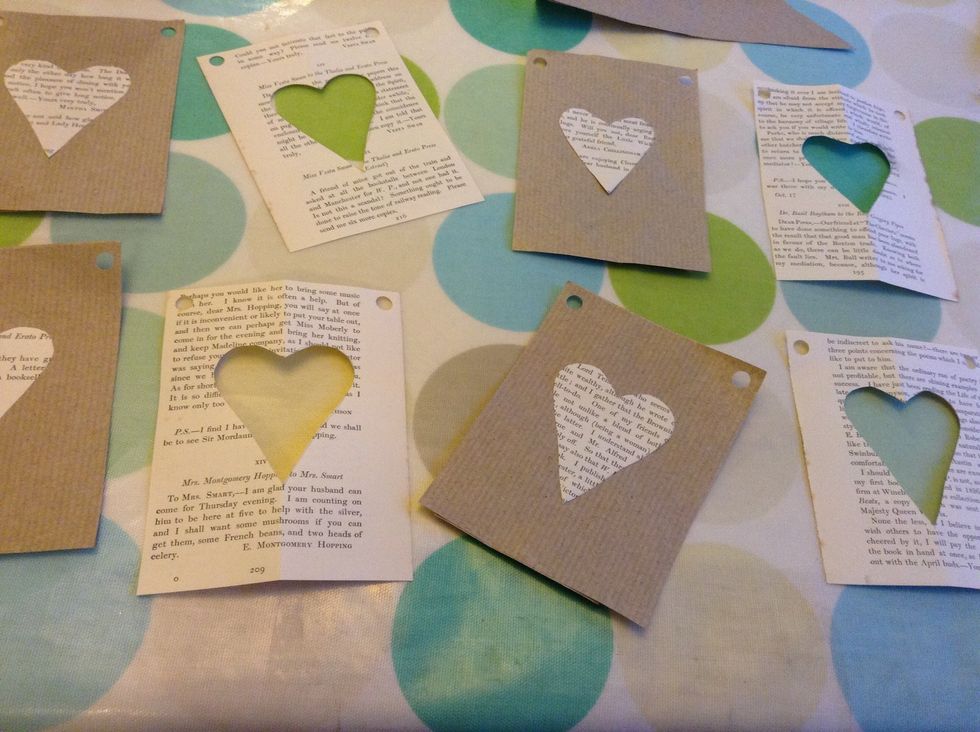 Make more!
Thread with string and secure at the ends but leave space to tie.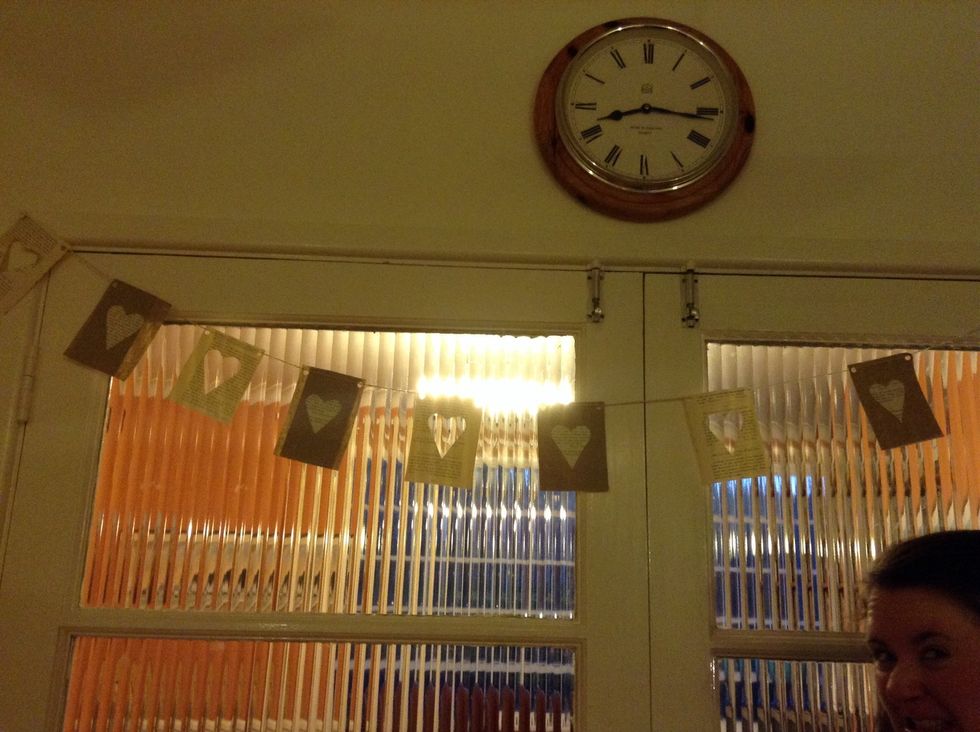 Hang up!
Make miniature versions!
White or Brown paper
An old book you don't mind cutting up
String
Glue