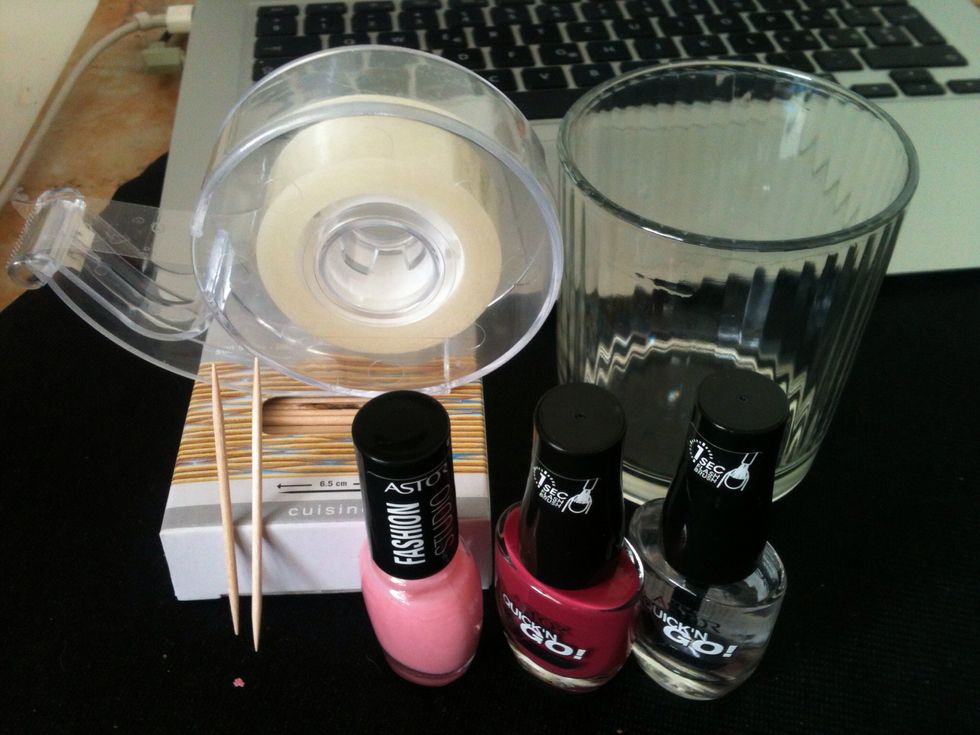 Gather your supplies. Chose any colors you like. Make sure that they give a good contrast.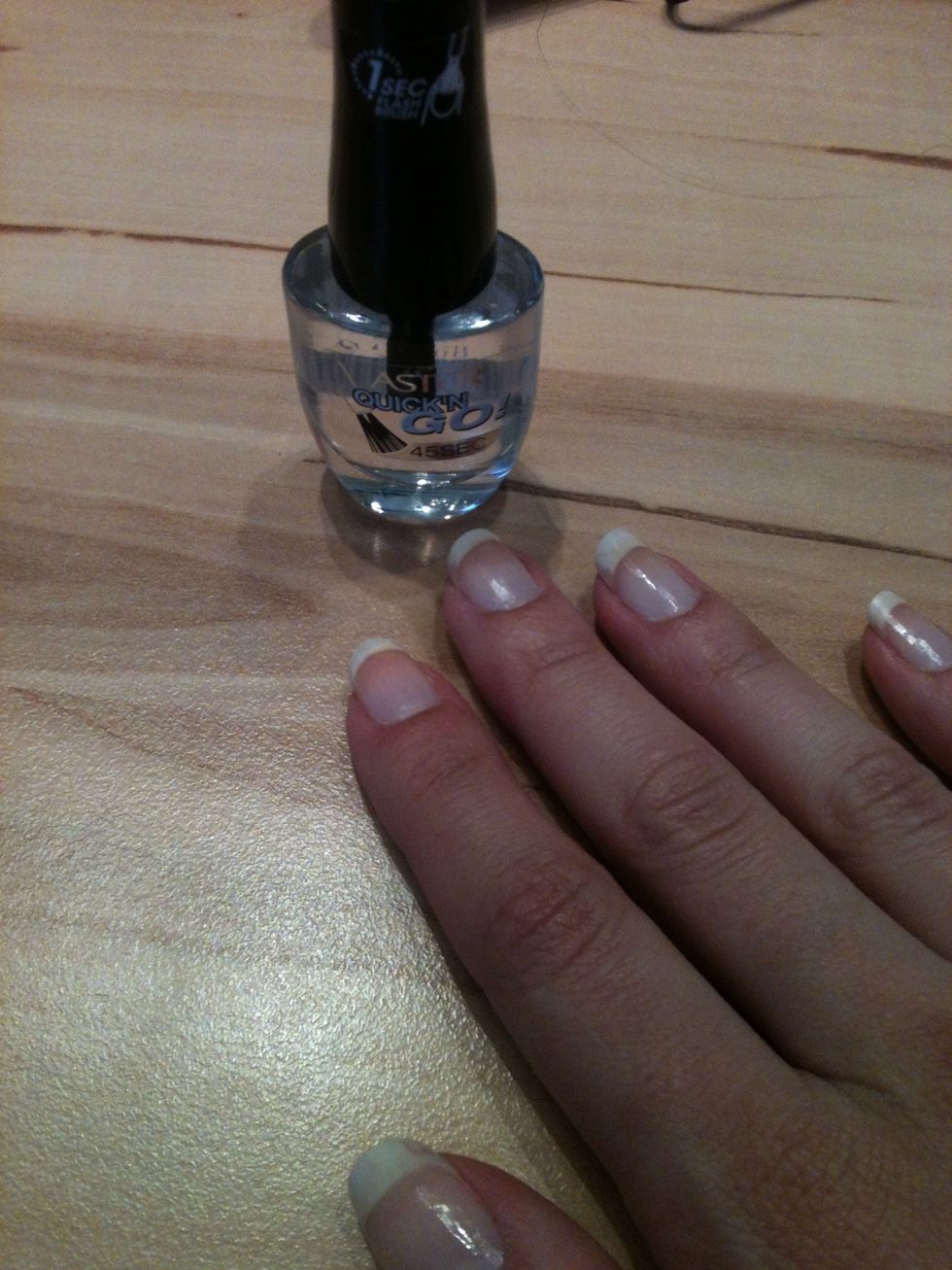 Use the transparent polish as basecoat. This will protect your natural nails. Let it dry.
Add the first color. I chose pink because it reminds me of candy and I LOVE candy;)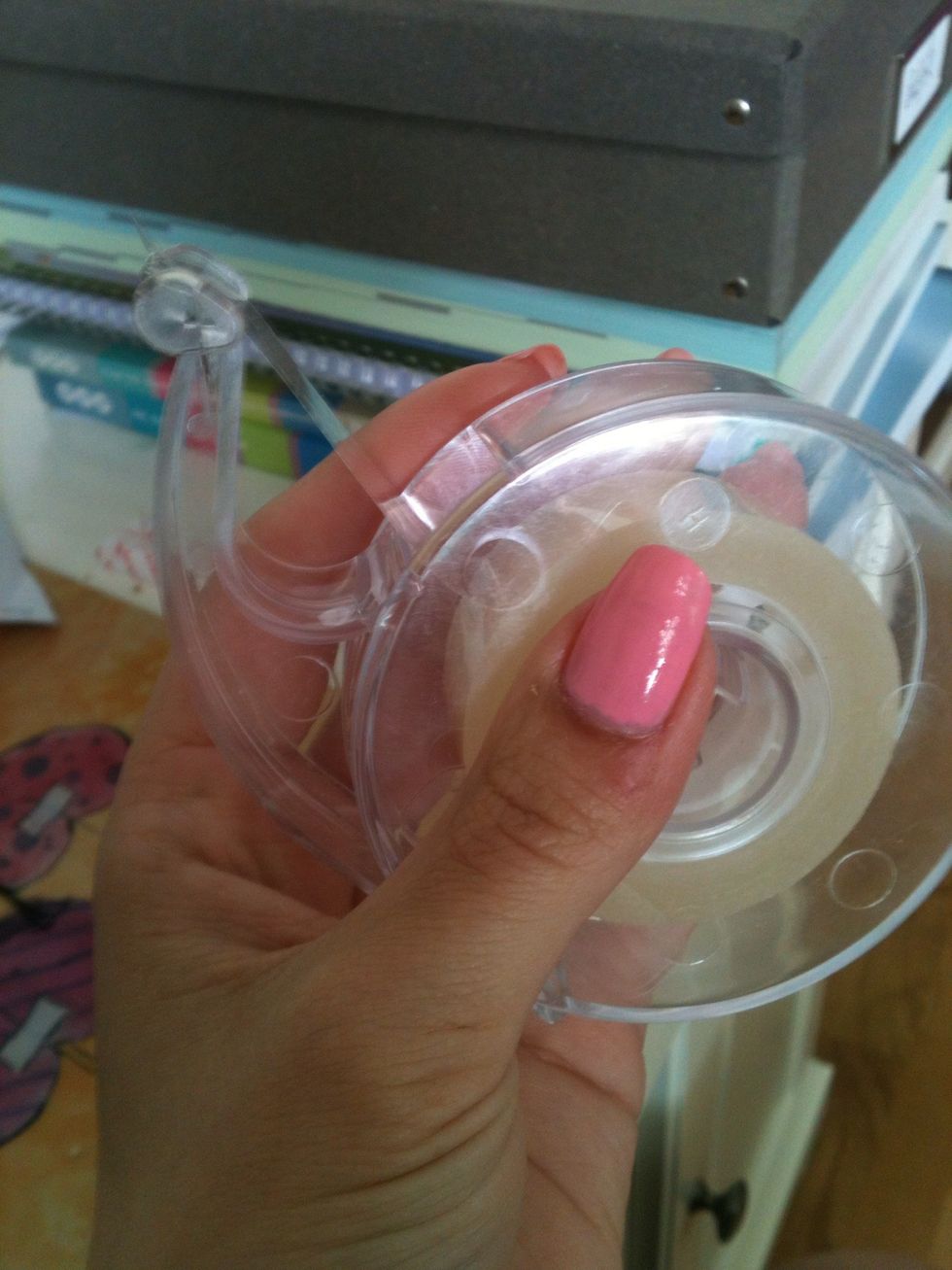 Grab your sticky tape. This is the most annoying part... But it's really worth it! It prevents your fingers from getting colored;)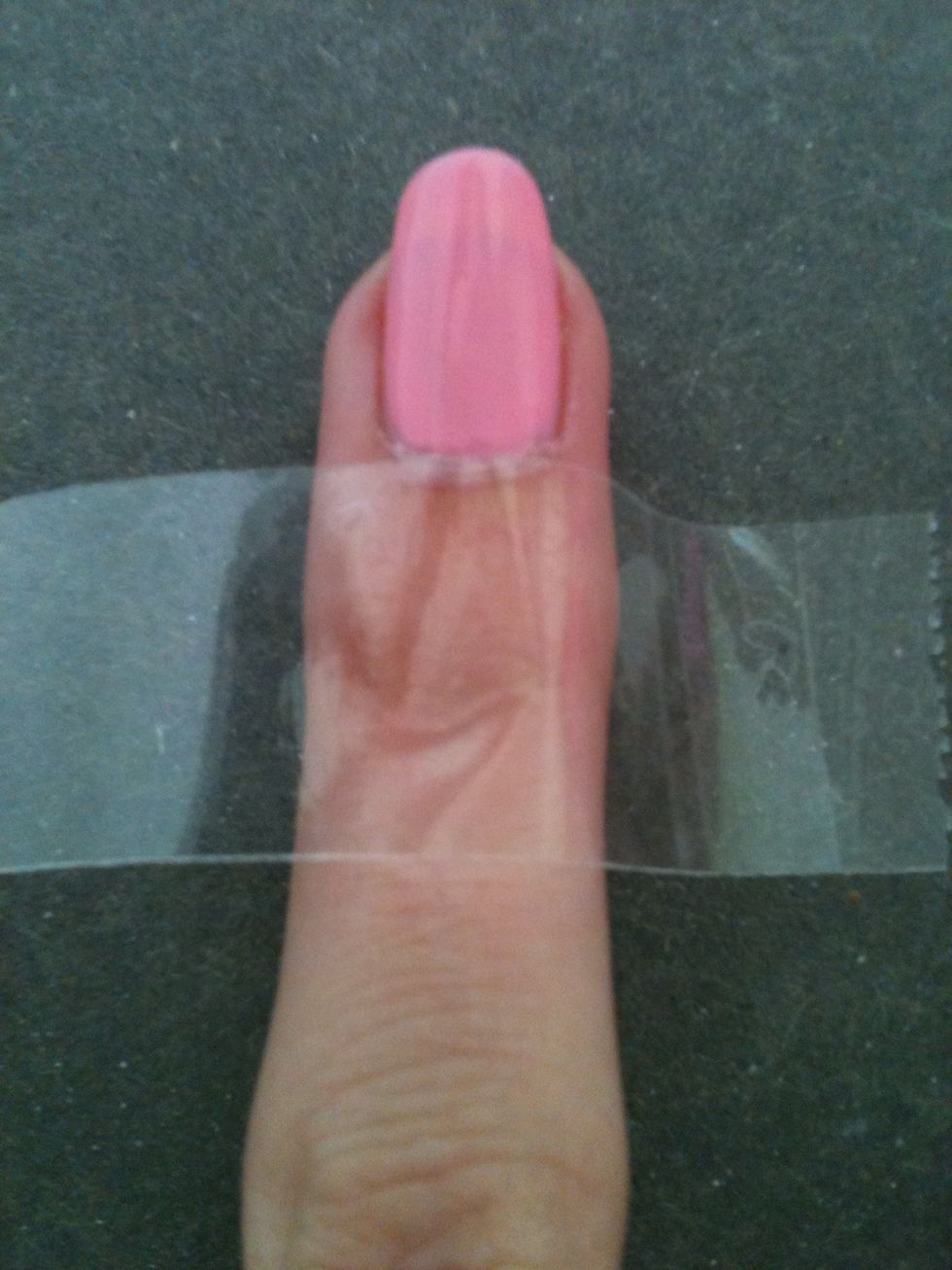 You use 3 tapes: put the first like this. Always as close to the nail as you can.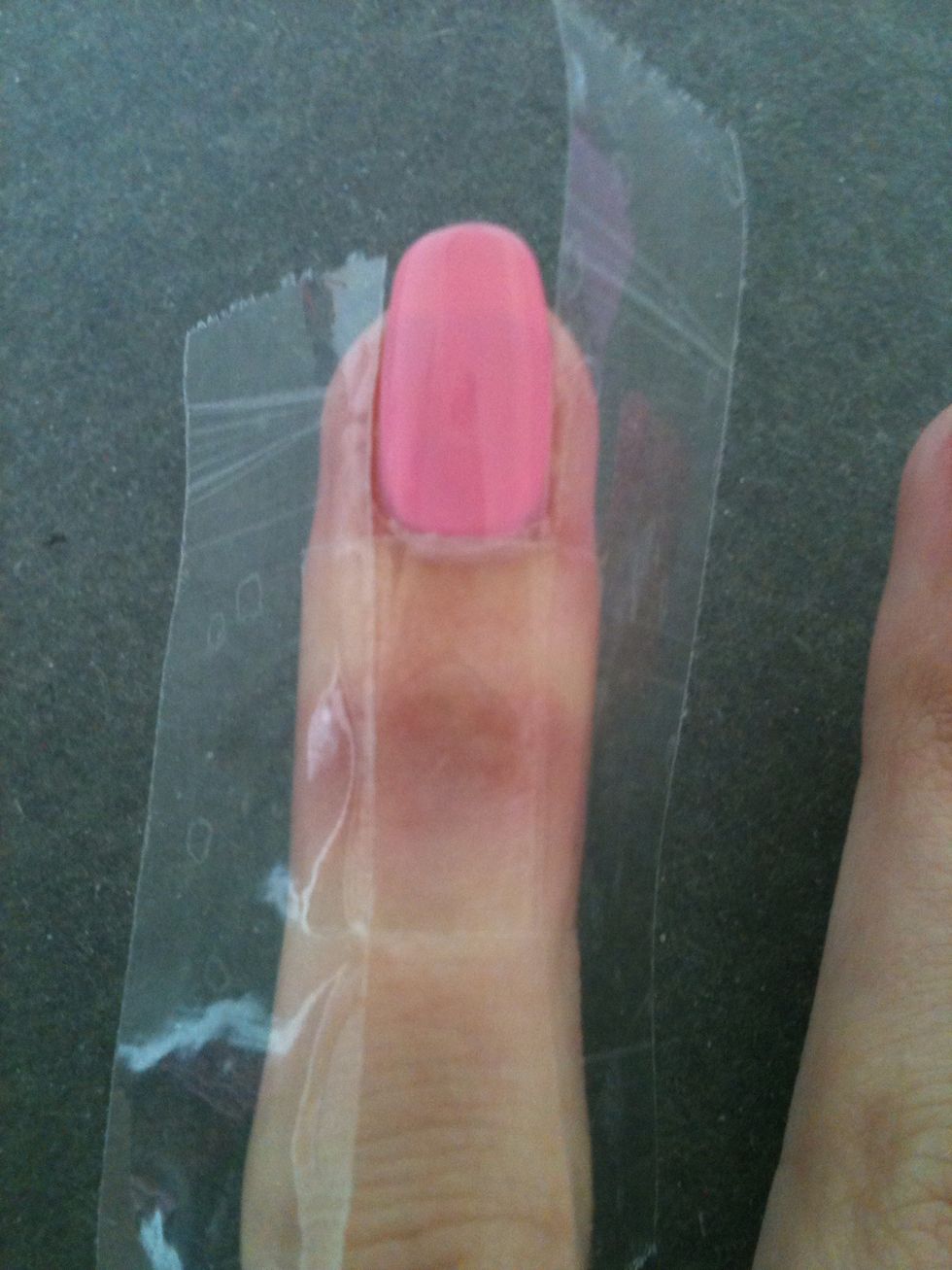 Tapes nr. 2&3....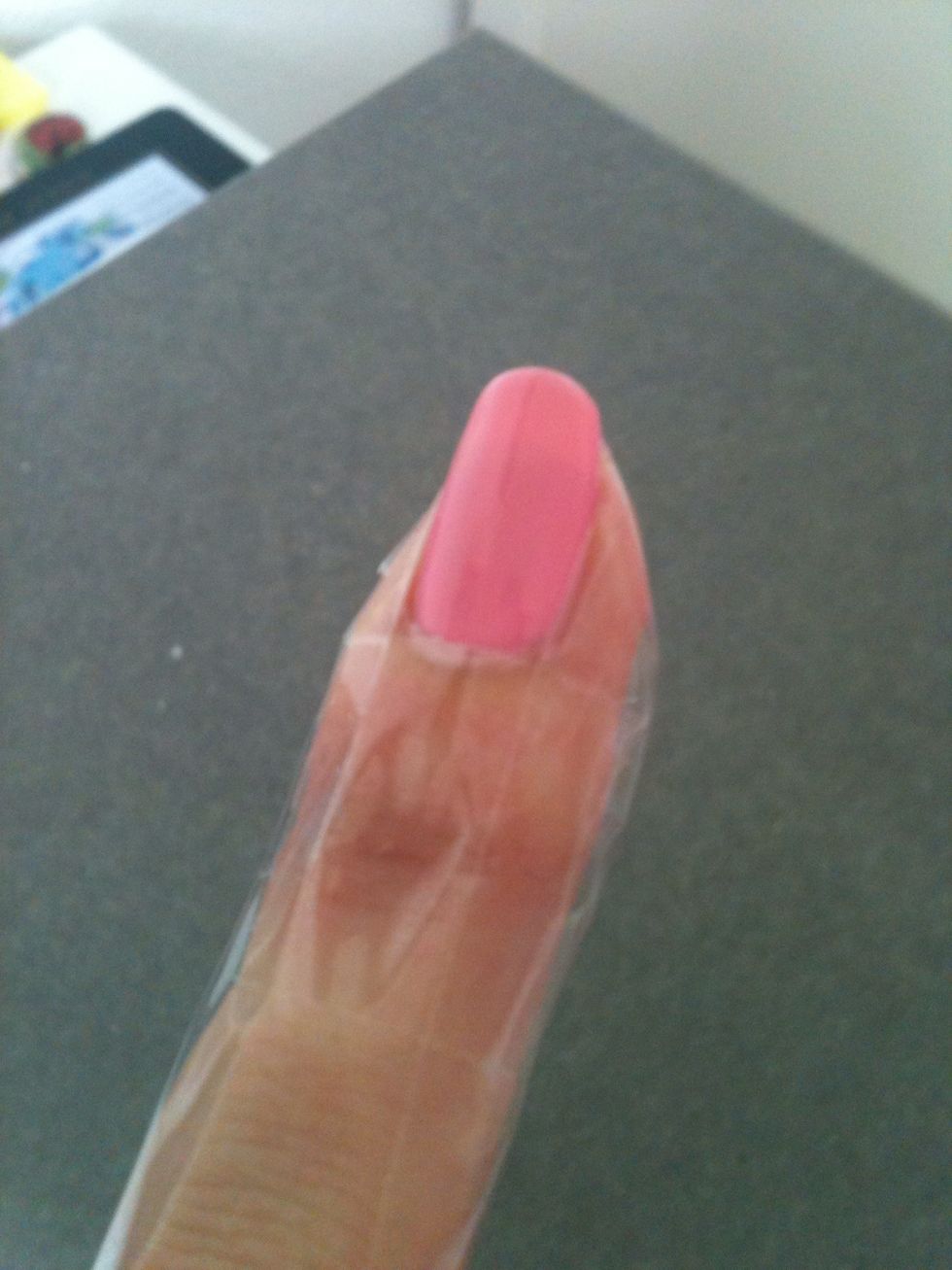 Then stick the ends together and it will look somehow like this.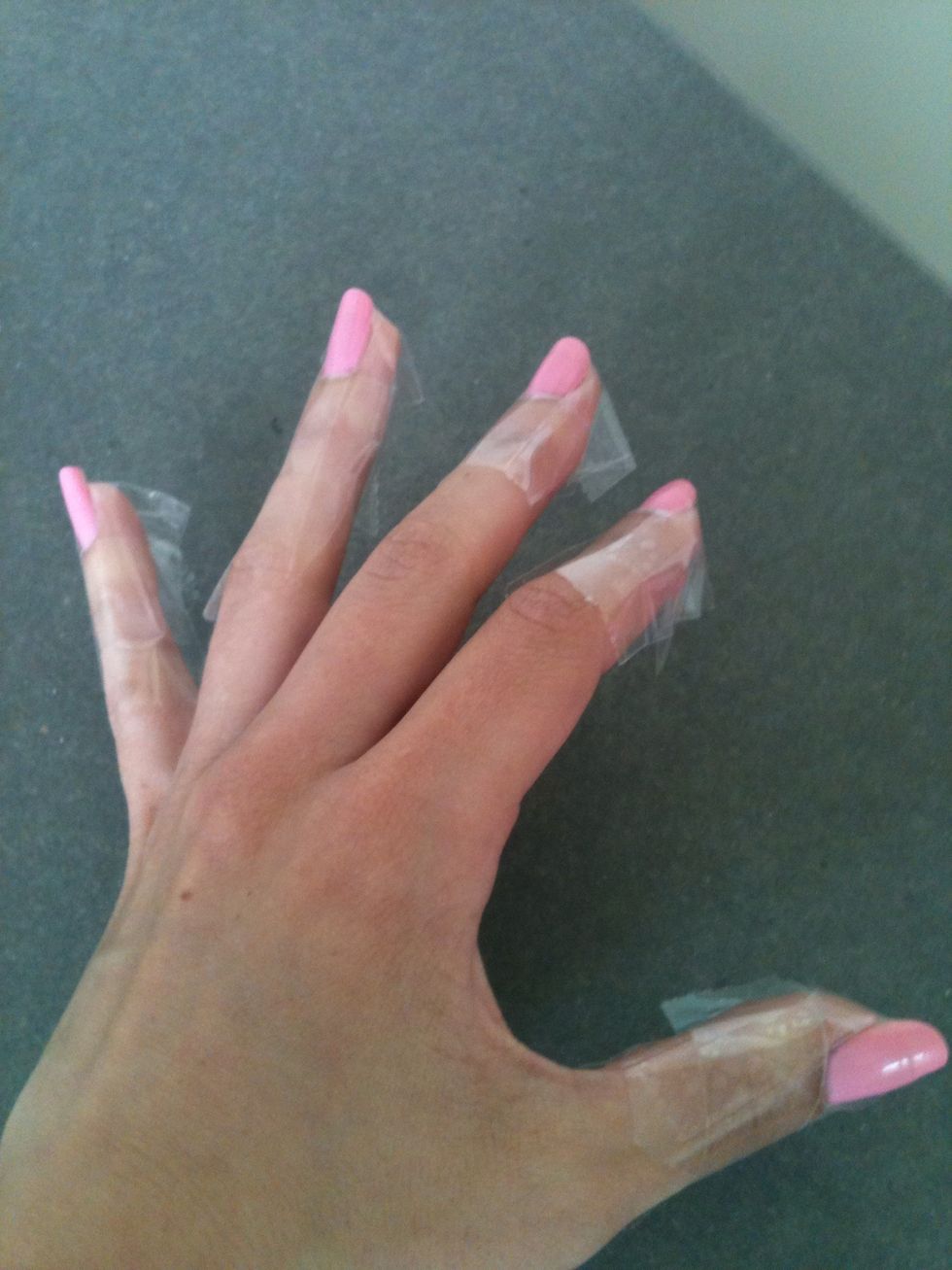 Tadaaaaa... XD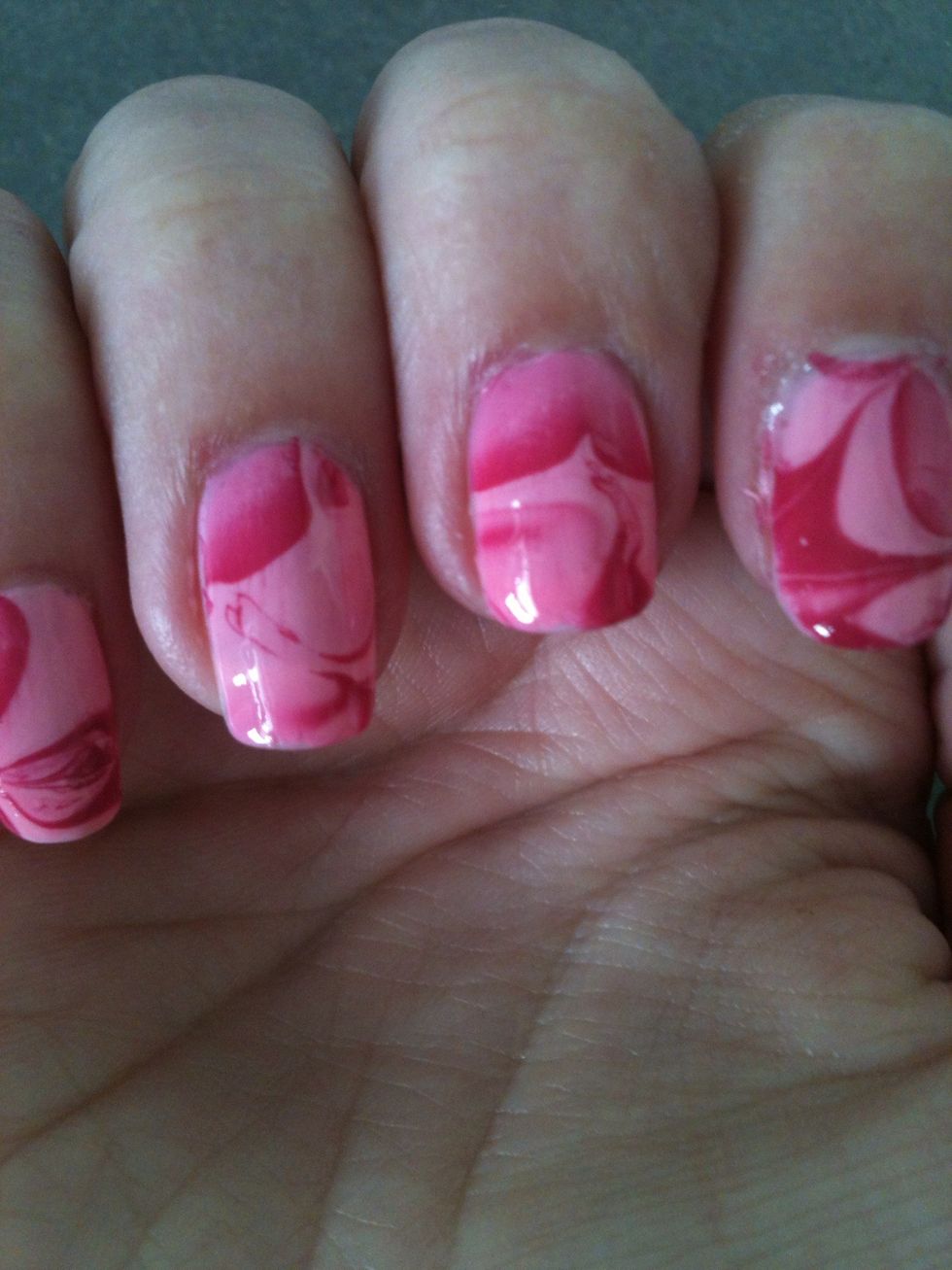 Let it dry for a moment, then remove the tape and clean your fingers, if there is some polish on them and put on transparent polish as topcoat:) there you gooooo:D have fun!!
I hope you enjoyed this little tutorial. Just try it out and have fun!:) please tell me what you think about it! Love Ellie
Nail polish (any color you like)
Nail polish transparent
Glass of water
Nails...obviously;)
Sticky tape
Toothpicks