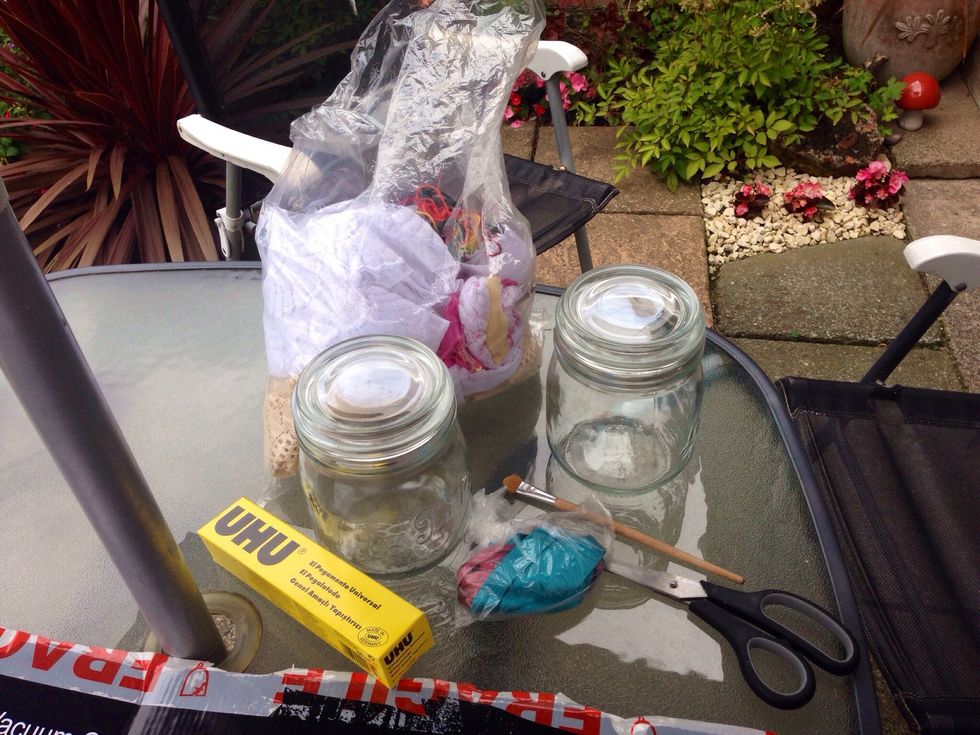 Get all the supplies you need together so that you don't have to go looking when you get started. Use cardboard or newspaper to work on to avoid making a mess of your work tops.
Glue the lace on to the jar. Wrap the ribbon around to your liking and glue in place.
Glue ribbon around the lid of the jar. Use the brush to smooth down the glued ribbon.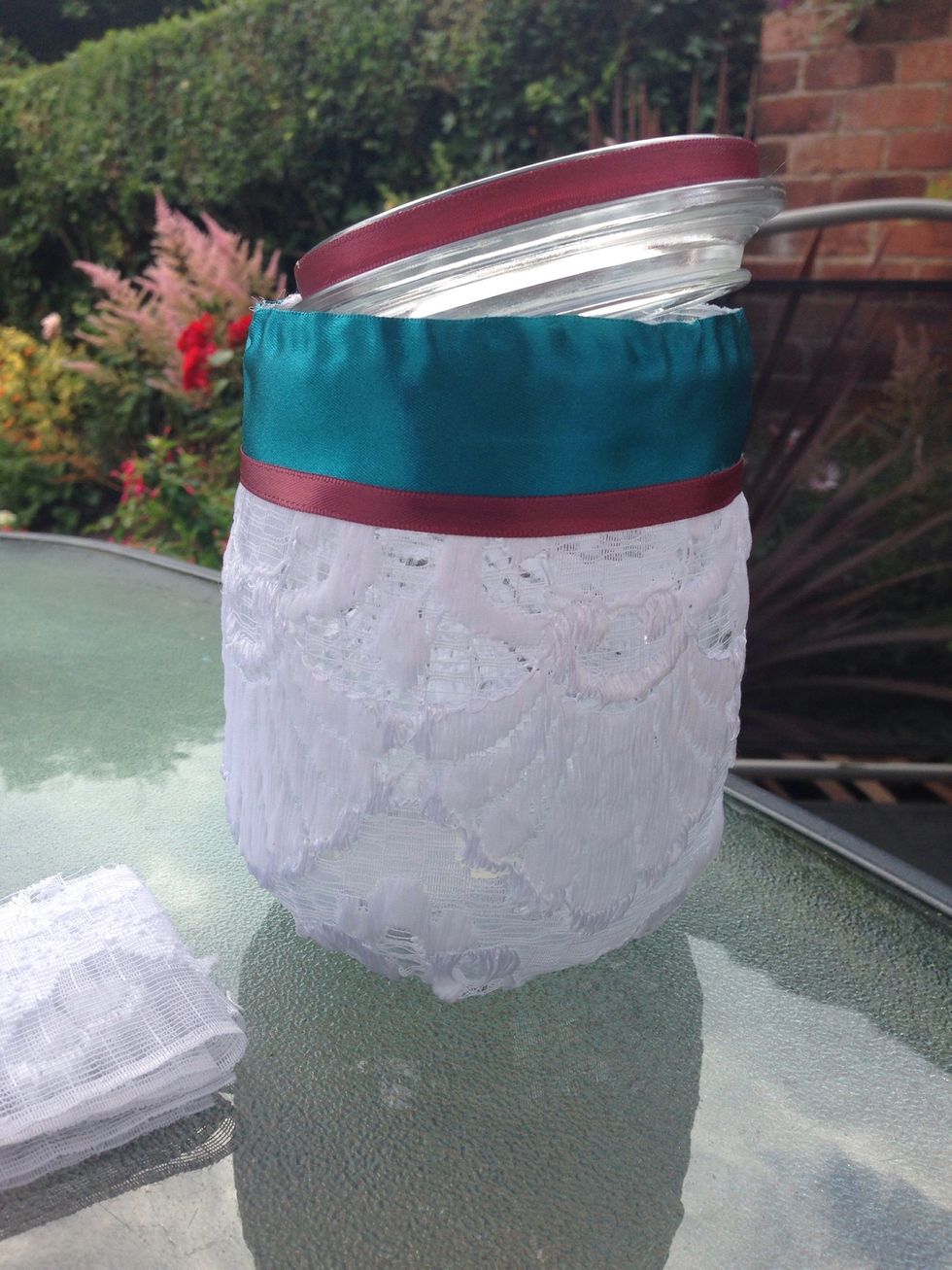 Make sure the lid isn't glued down.
Put your favourite candle inside. Hit like, if you do like it please :-)
Multi purpose glue.
Lace
Ribbon
Jars
Candles
Scissors
Small brush
Manchester, United Kingdom