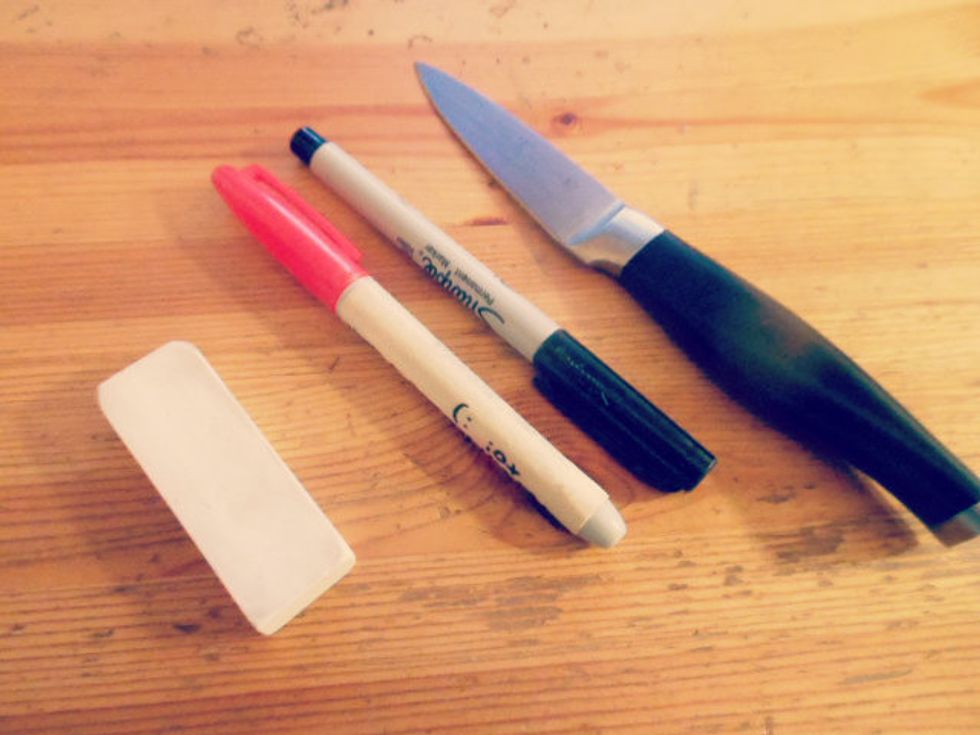 Gather your supplies!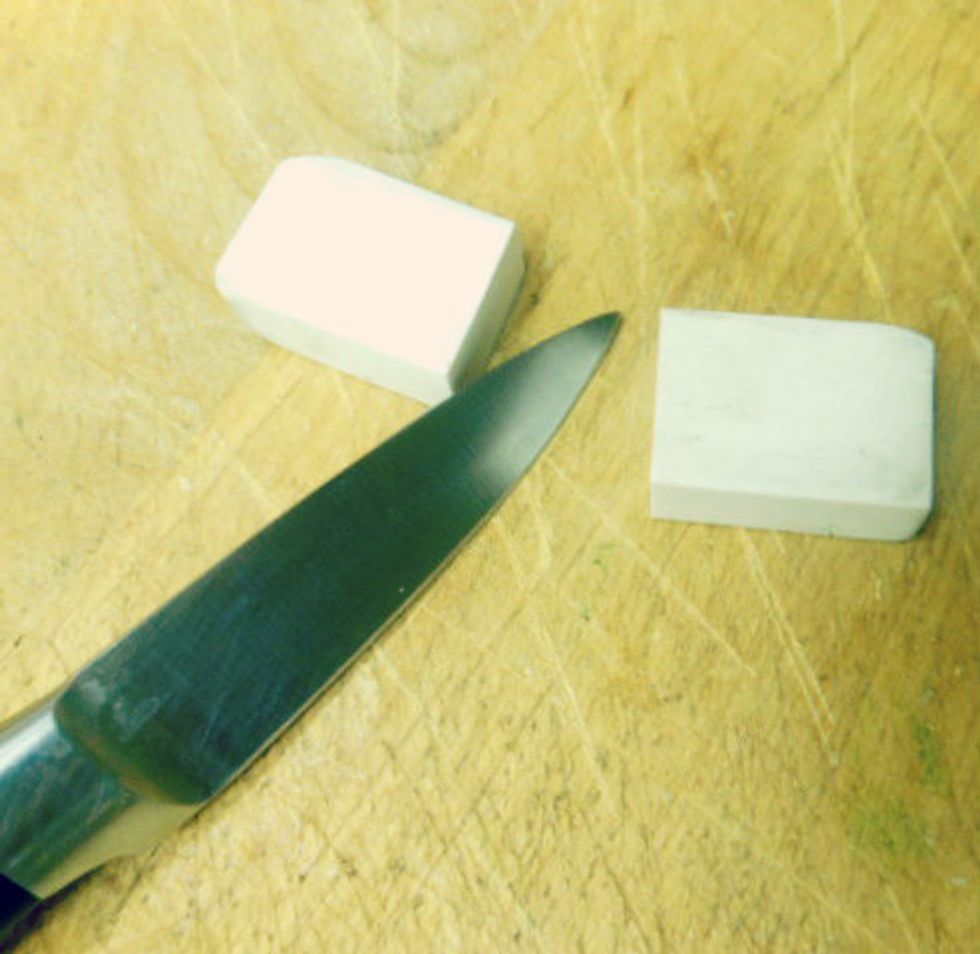 Firstly you want to cut your eraser in half this will make you two kitty erasers (double cuteness!!! <3 <3 <3)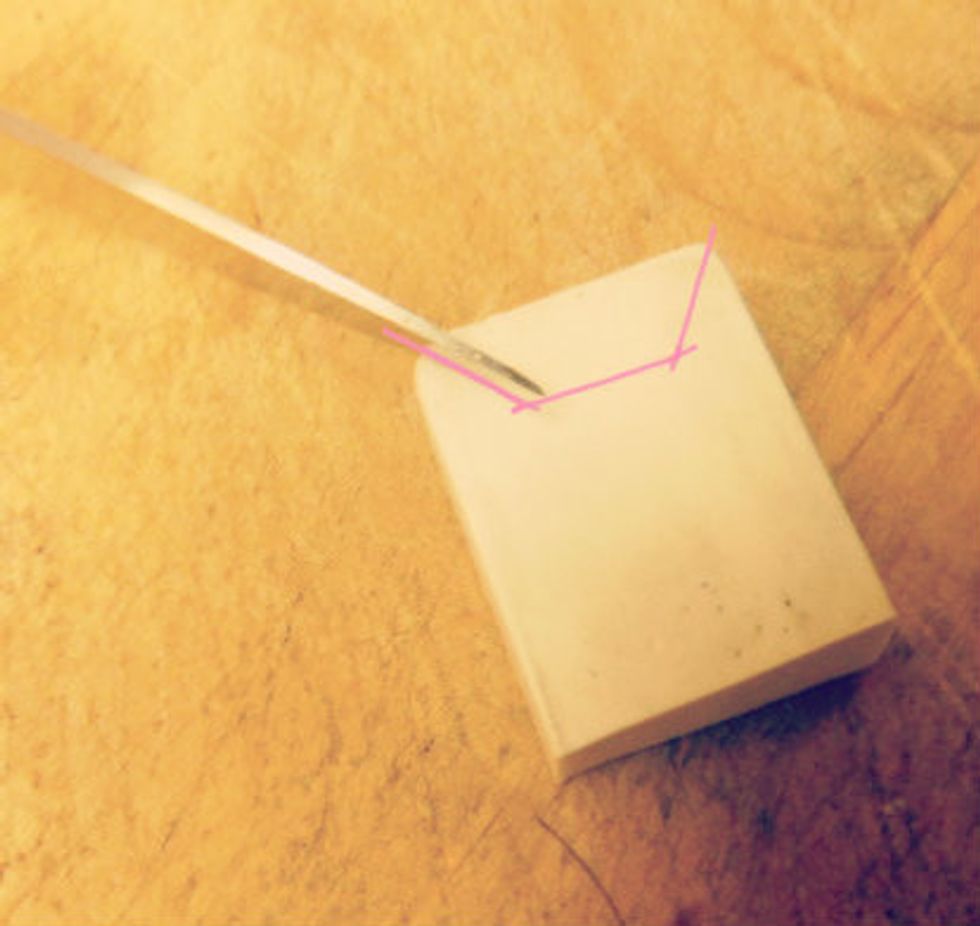 Starting with one of your eraser you want to cut a diagonal line from both corners (the pink lines above are guides to show you what cuts will be necessary)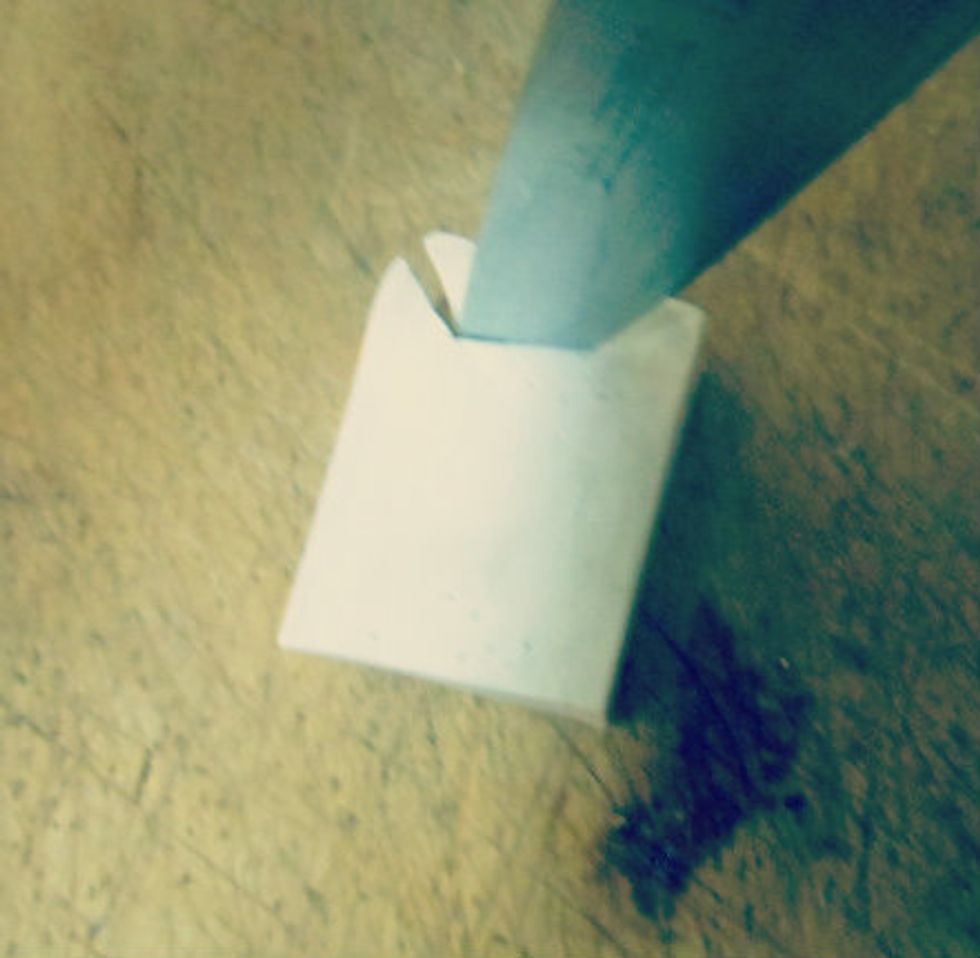 when you have both of your slits in you want to cut from the end of one slit to the other side it will basically be a straight line, you can make it more curved if you want to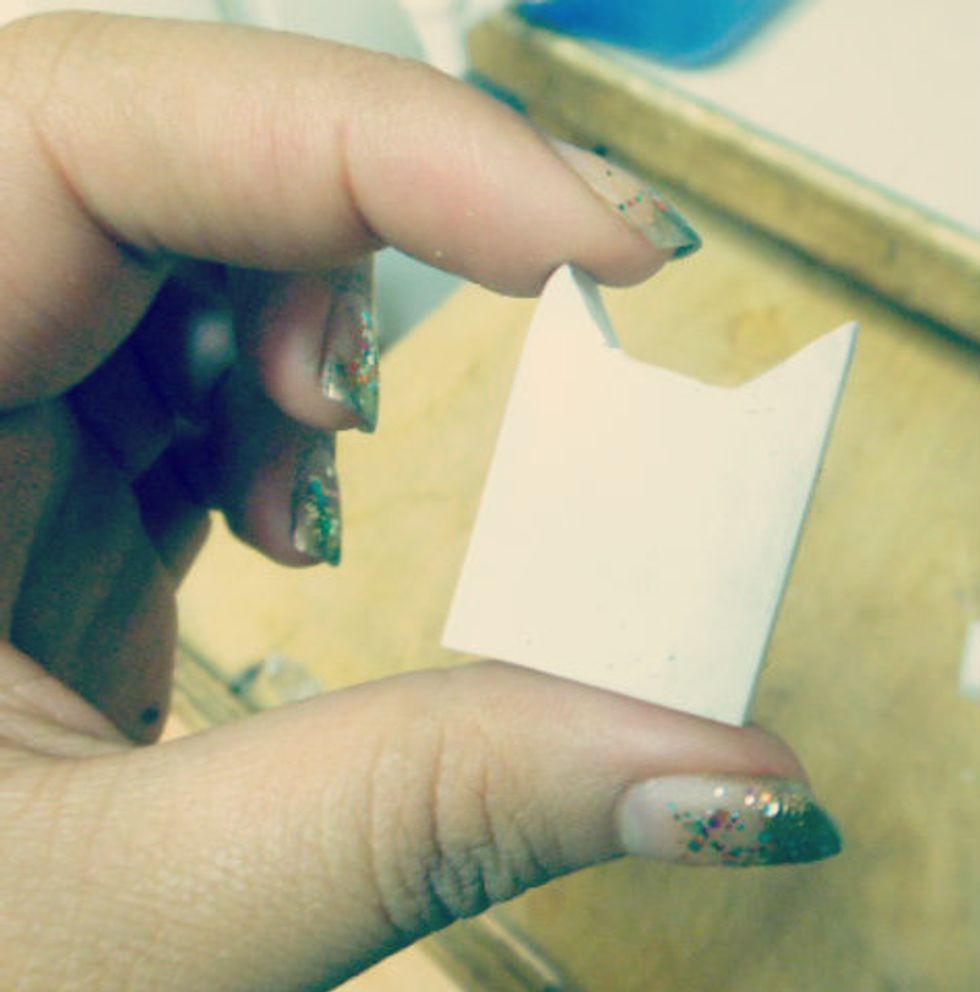 This is what it should look like after you cut the line from one end to the other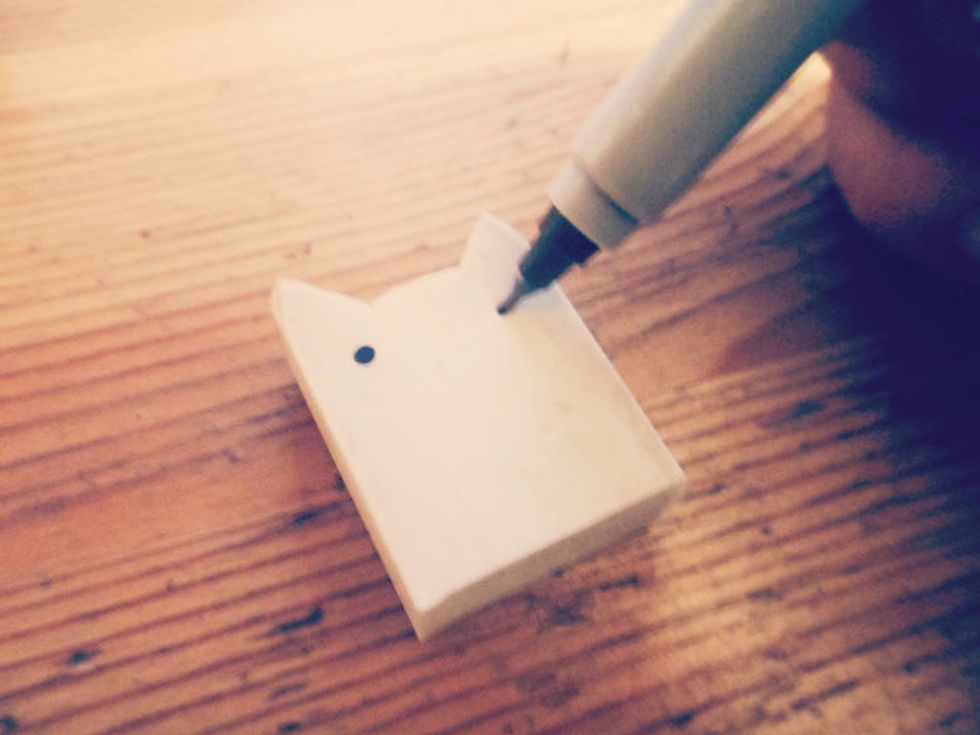 Now for adorable details!!! Draw some eyes and nose totally make the kitty as awesome as you want!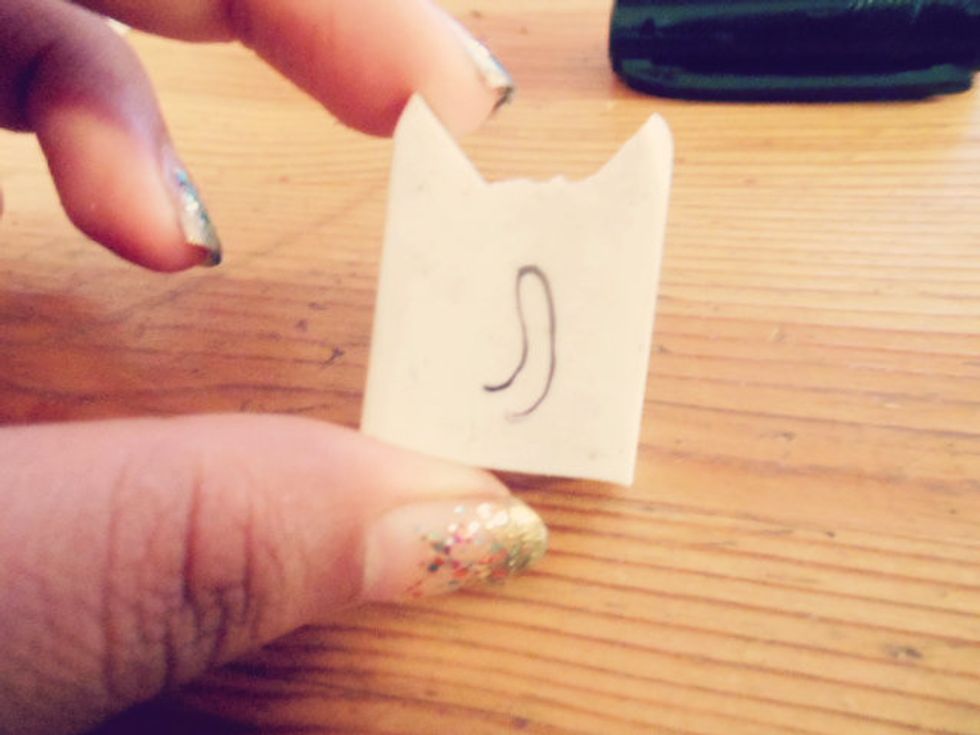 Don't forget a tail <3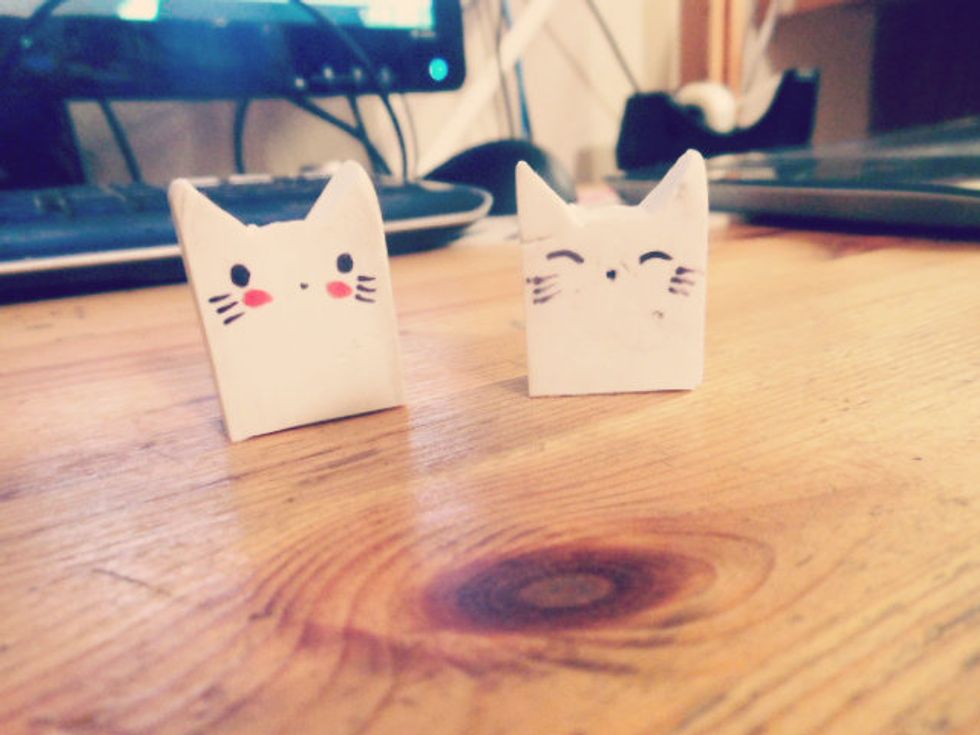 And your done! Here are my two kitty erasers I used the red marker for little blushy cheeks <3 Hope you like your new cute erasers!
white eraser
sharp knife or exacto knife
black sharpie
(optional) pink or red sharpie
Tevy Bear
Hi Everyone my name is Tevy Bear~ \nI'm an Artist and I love sharing diy's with people! \nFollow me and I'll follow you \n♥︎ Art ♥︎\n♥︎ Diy's ♥︎\n♥︎ Beauty ♥︎\n