Make Cute Home Decor for Laundry Room
24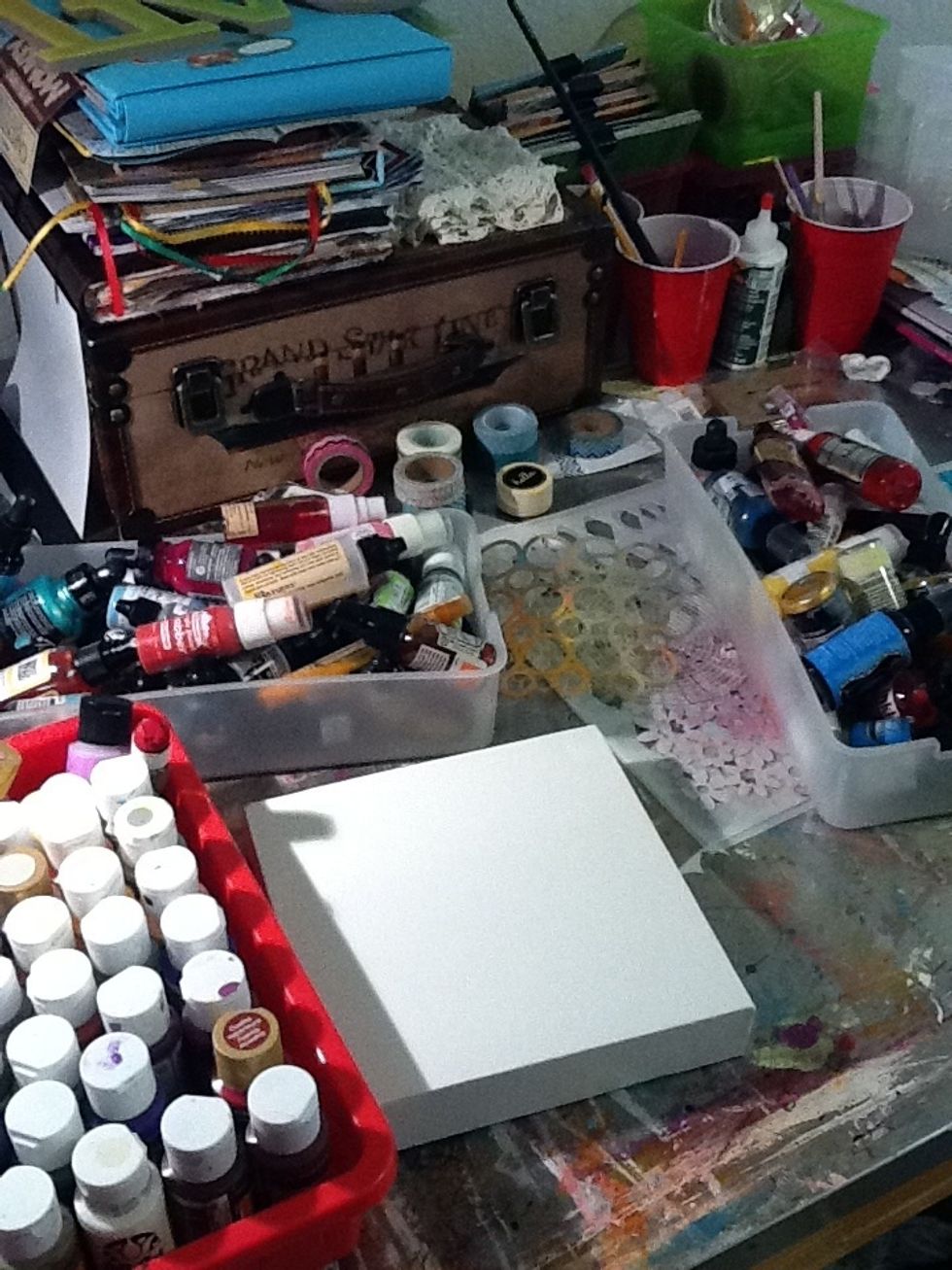 Here's what were starting with...(the canvas is 6 x 6)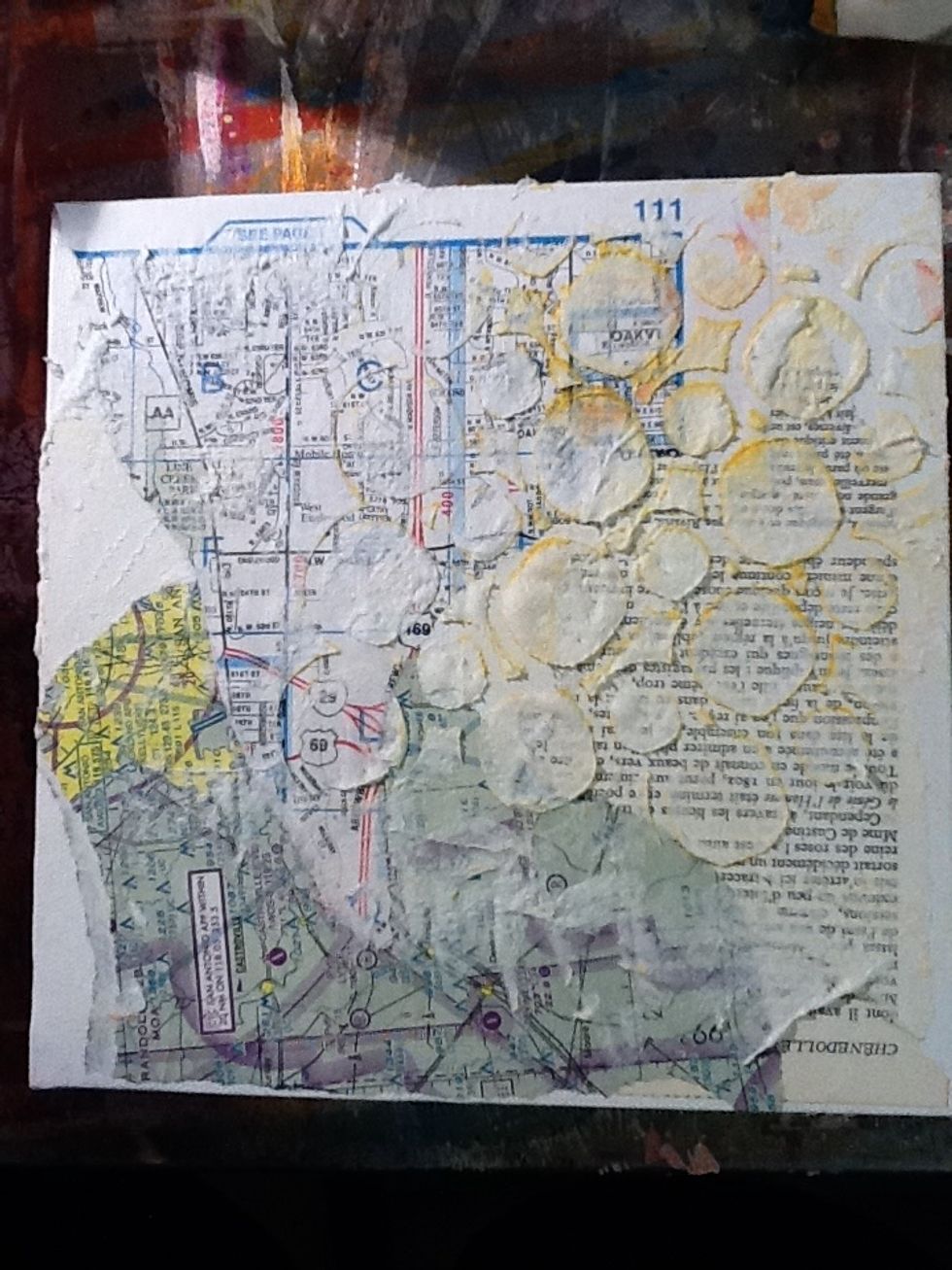 Mod podged some old papers and added fiber paste with a stencil. Just lay down stencil, then scrape paste over the top of it. Pull stencil off. You can use a heat gun to speed up the drying process.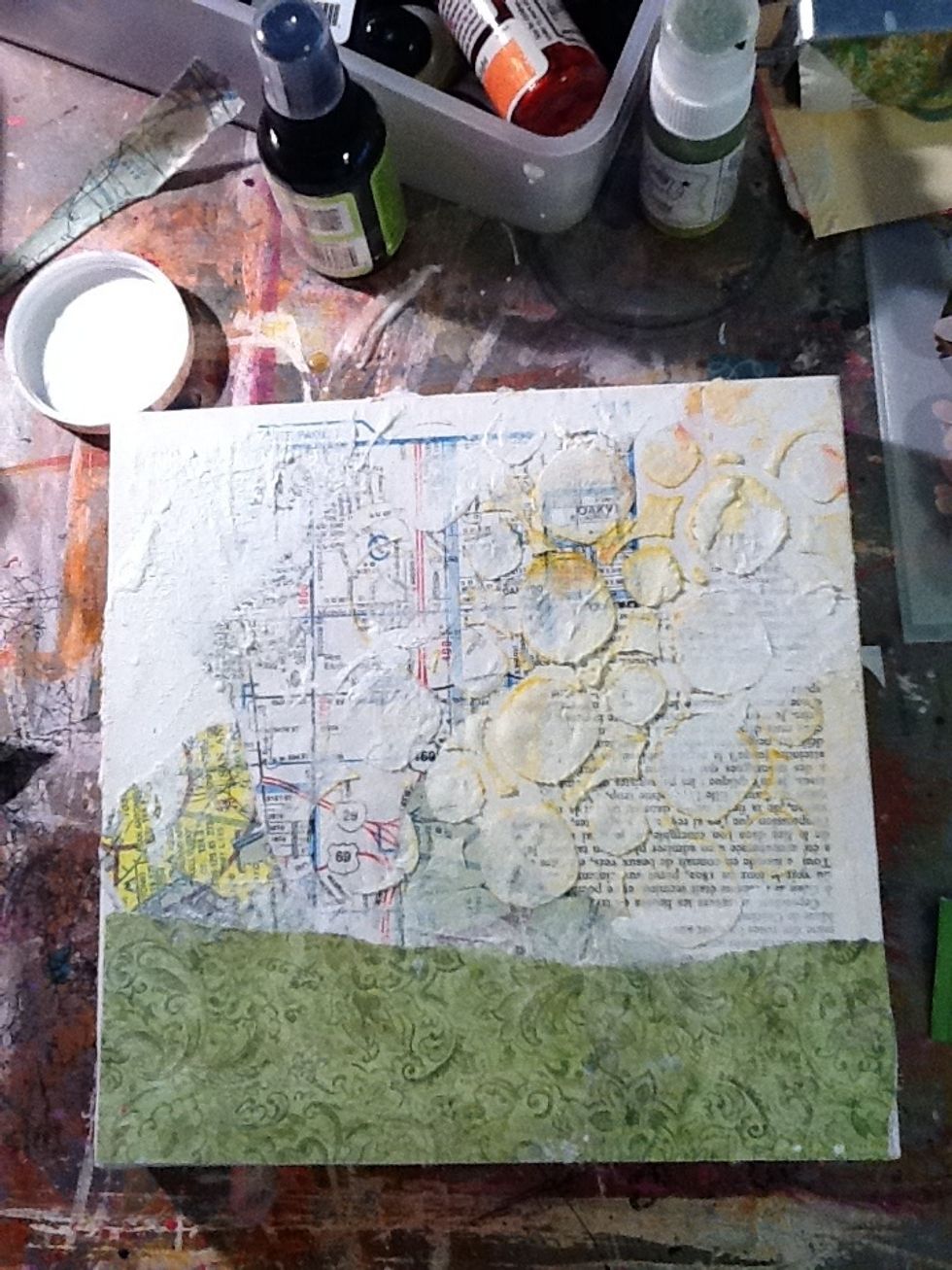 Added some green patterned paper with Mod Podge for grass. Next step is color!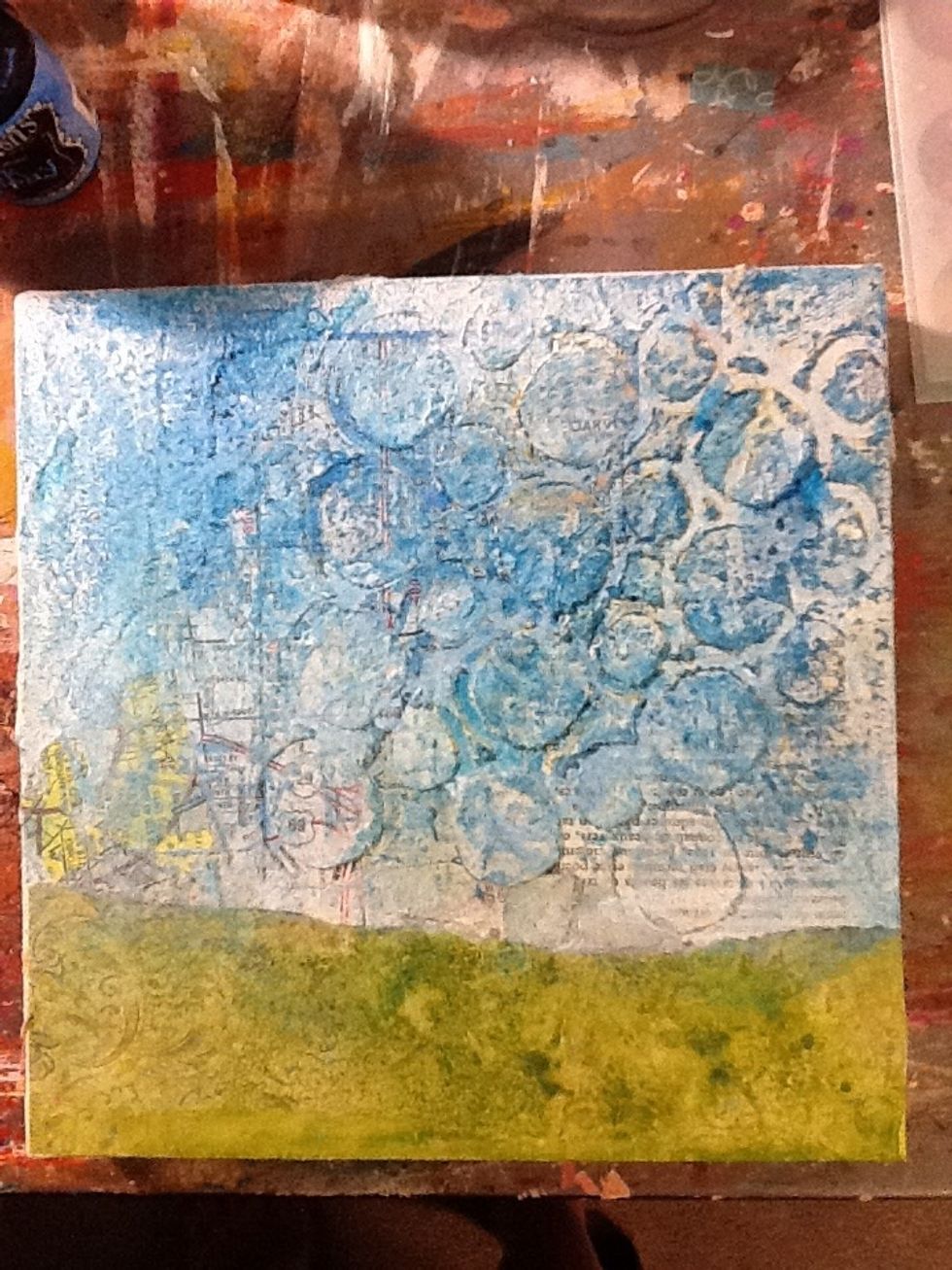 Getting there...used a combo of acrylic paints and different color spray inks. I rubbed it in with my fingers and a paper towel while applying the heat gun.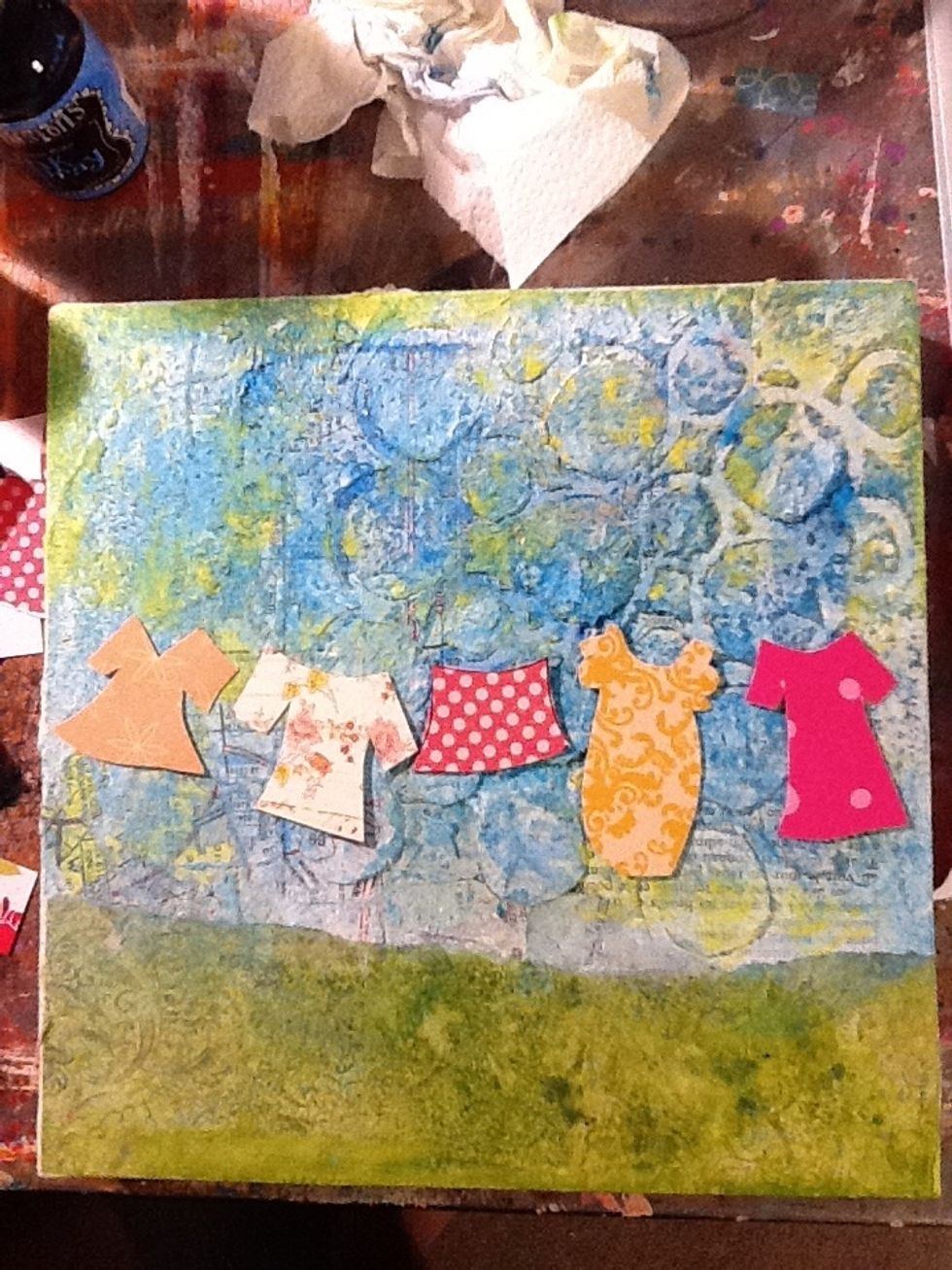 Next step: use scraps of patterned paper to create little shirts, dresses, skirts, or pants. Adhere to canvas using Mod Podge.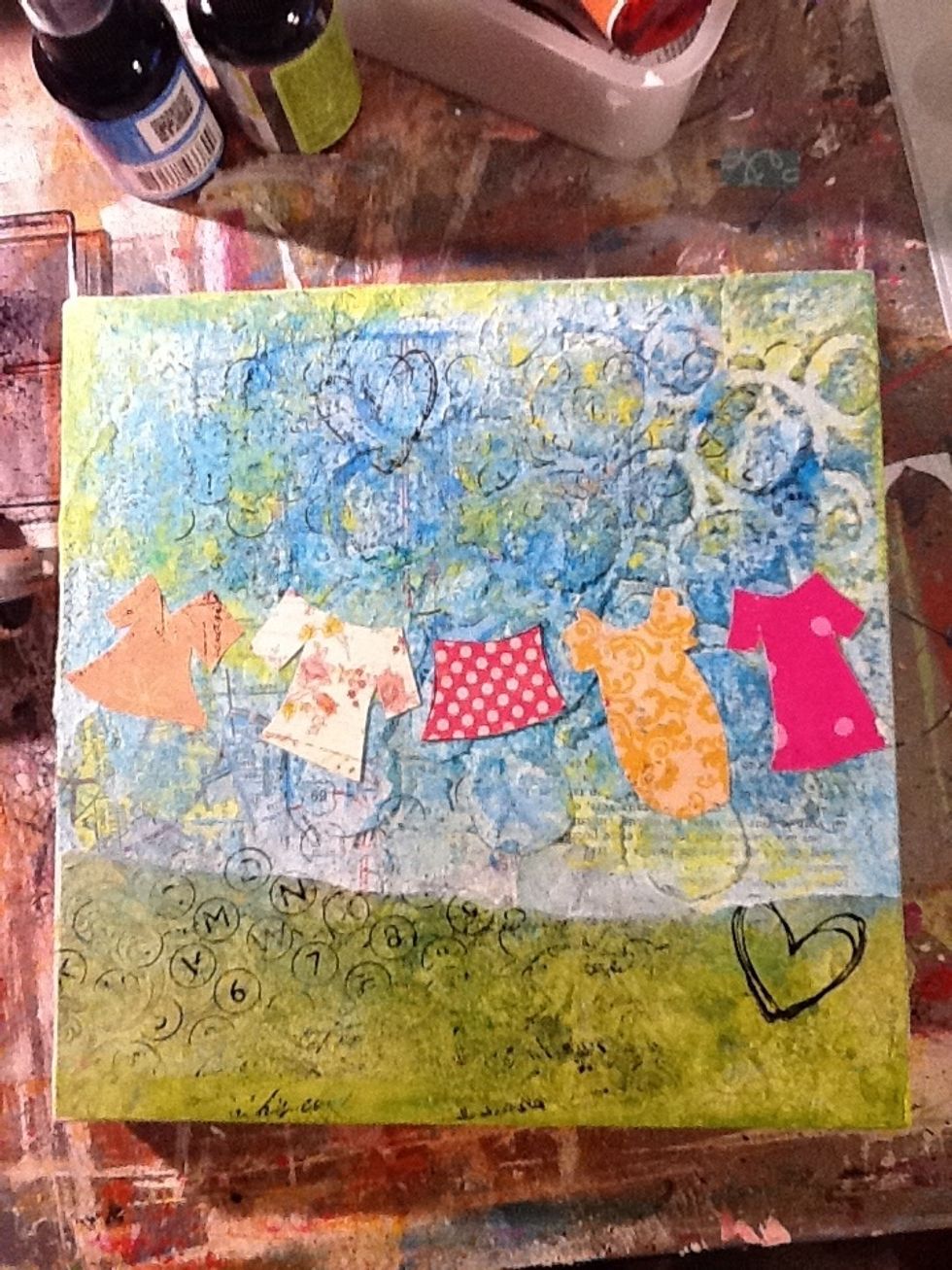 Here I've added some stamps using a roller just to create another layer of interest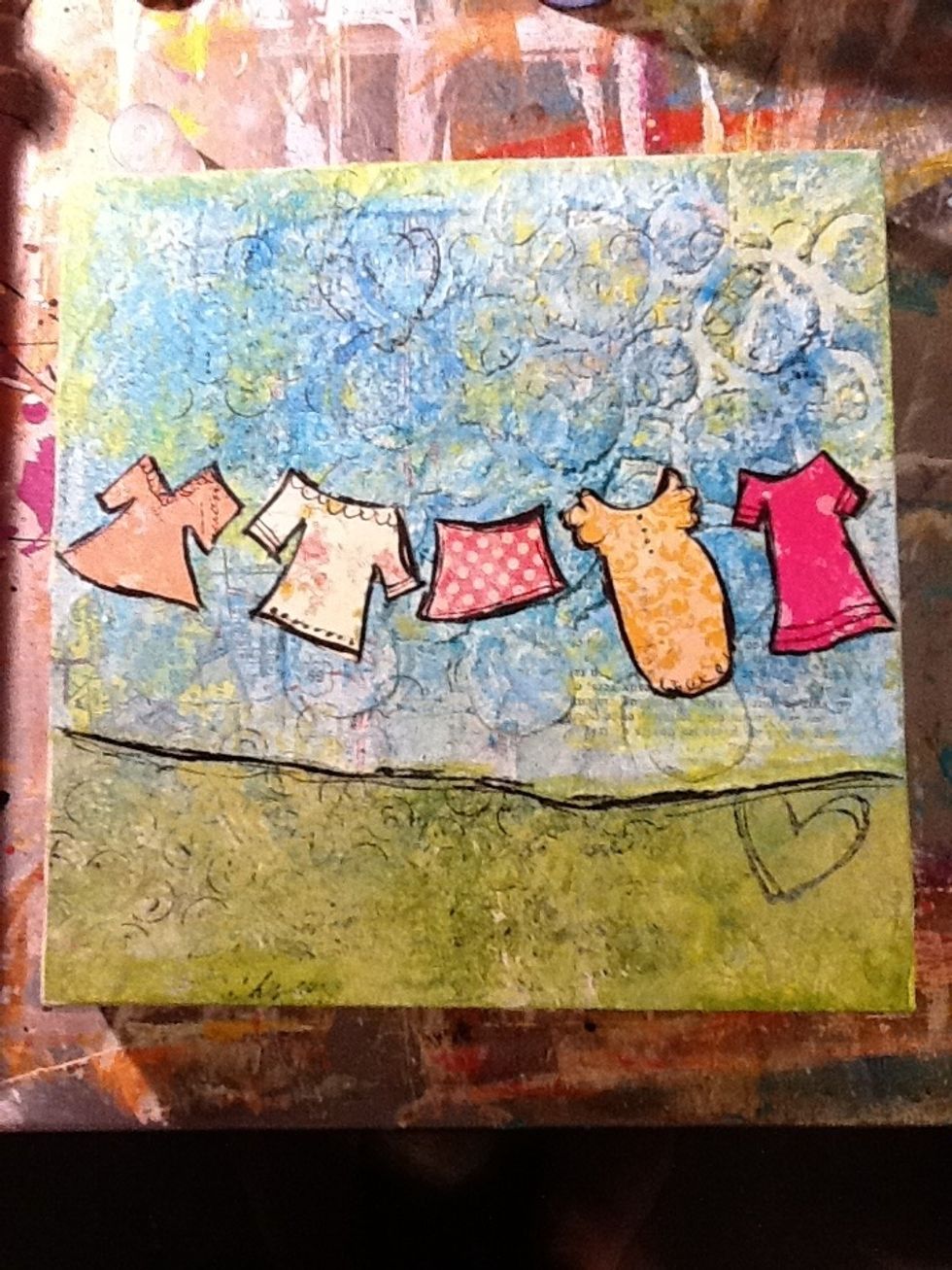 Using your pen (or pens) add some detail work to your clothes to personalize them. Also outline the clothes, as well as the grass.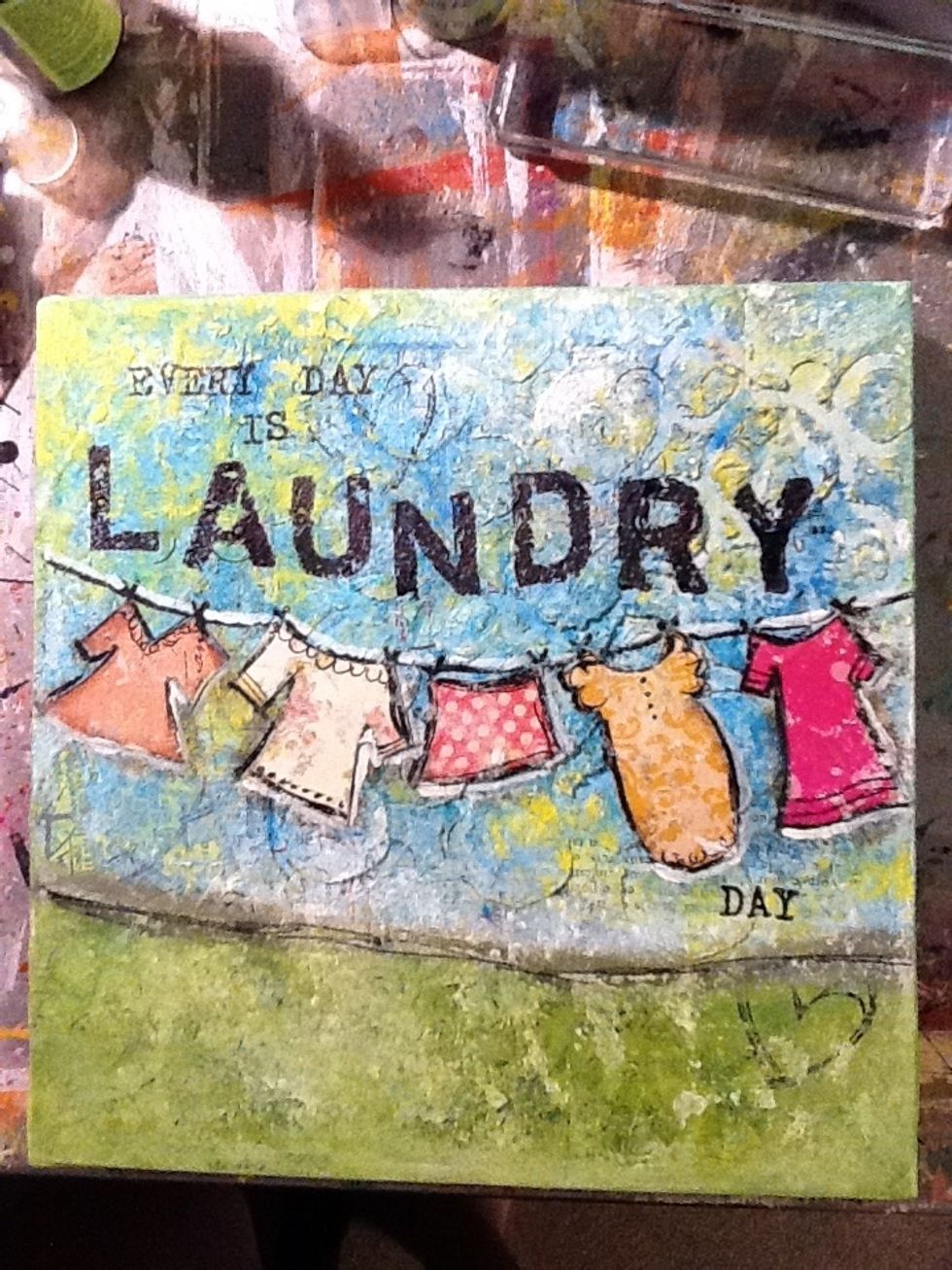 Using stamps, add a cute sentiment or quote. You can also paint the sides for a finished look. As there are 6 of us in my house, every day really is a laundry day!!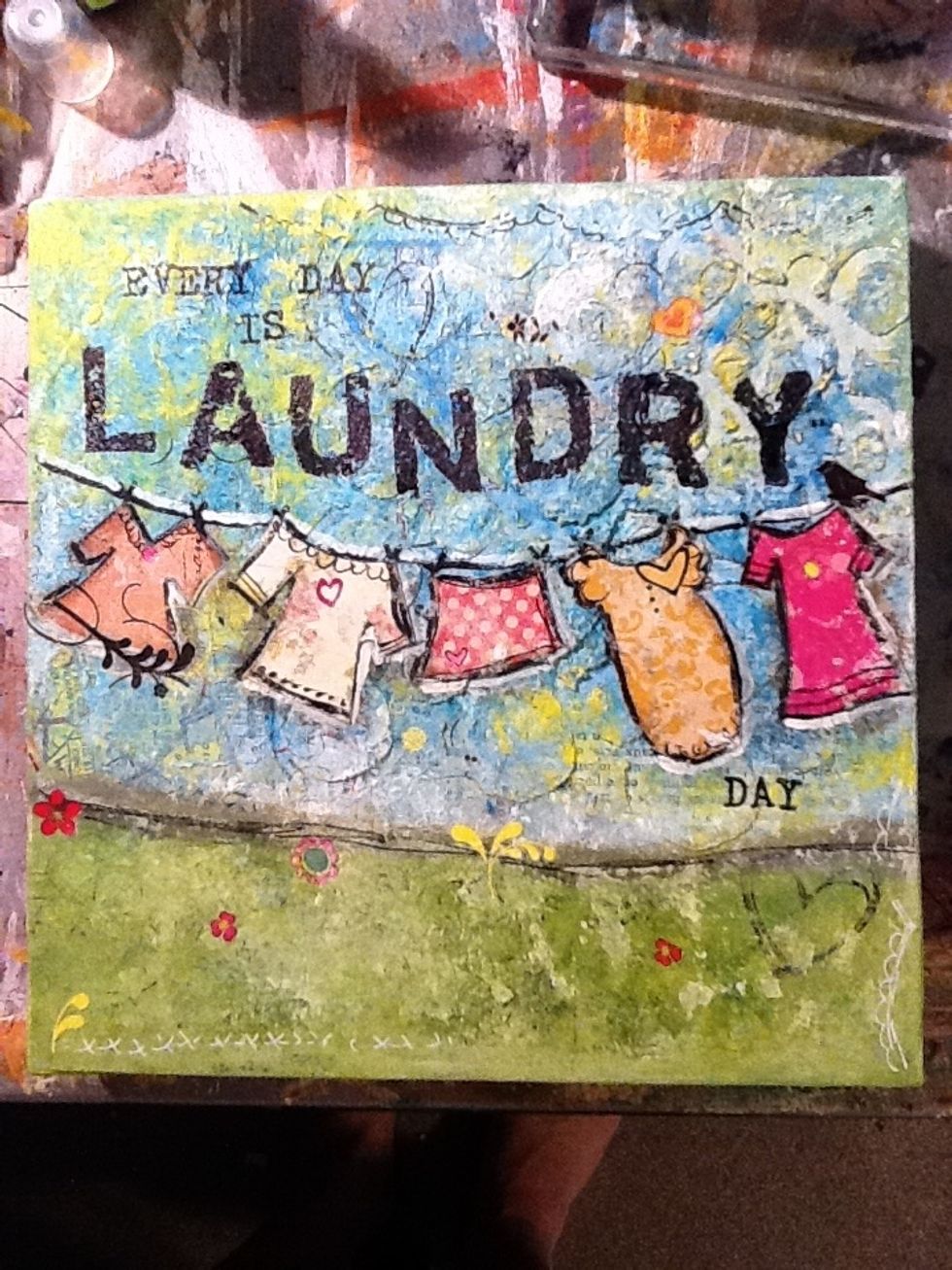 Here I've added some rub ons to the background and the clothes. After this step, make sure everything is dry then seal with Mod Podge, gel medium, or a matte varnish. Let dry overnight.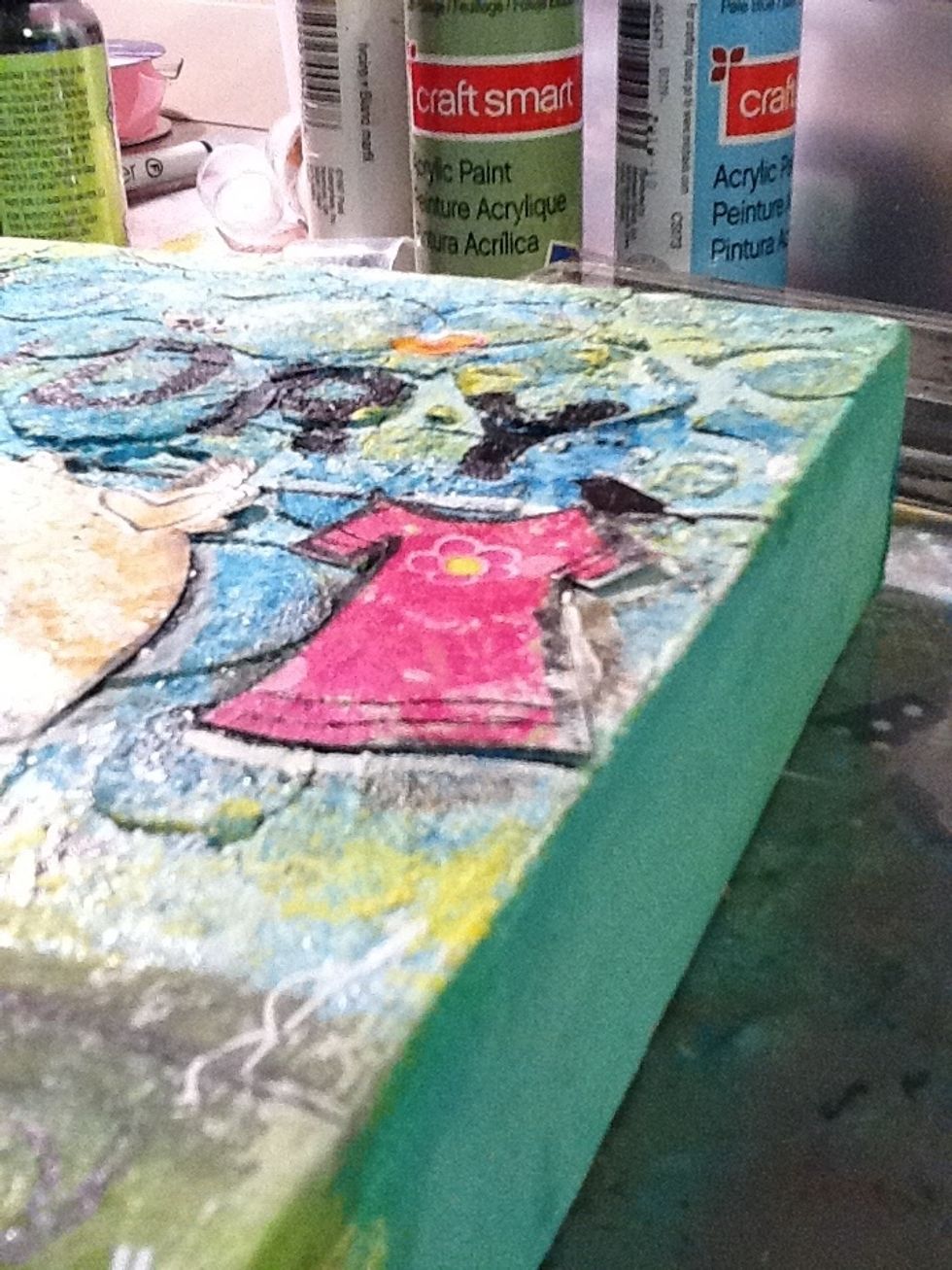 Close up shot of all that lovely texture :)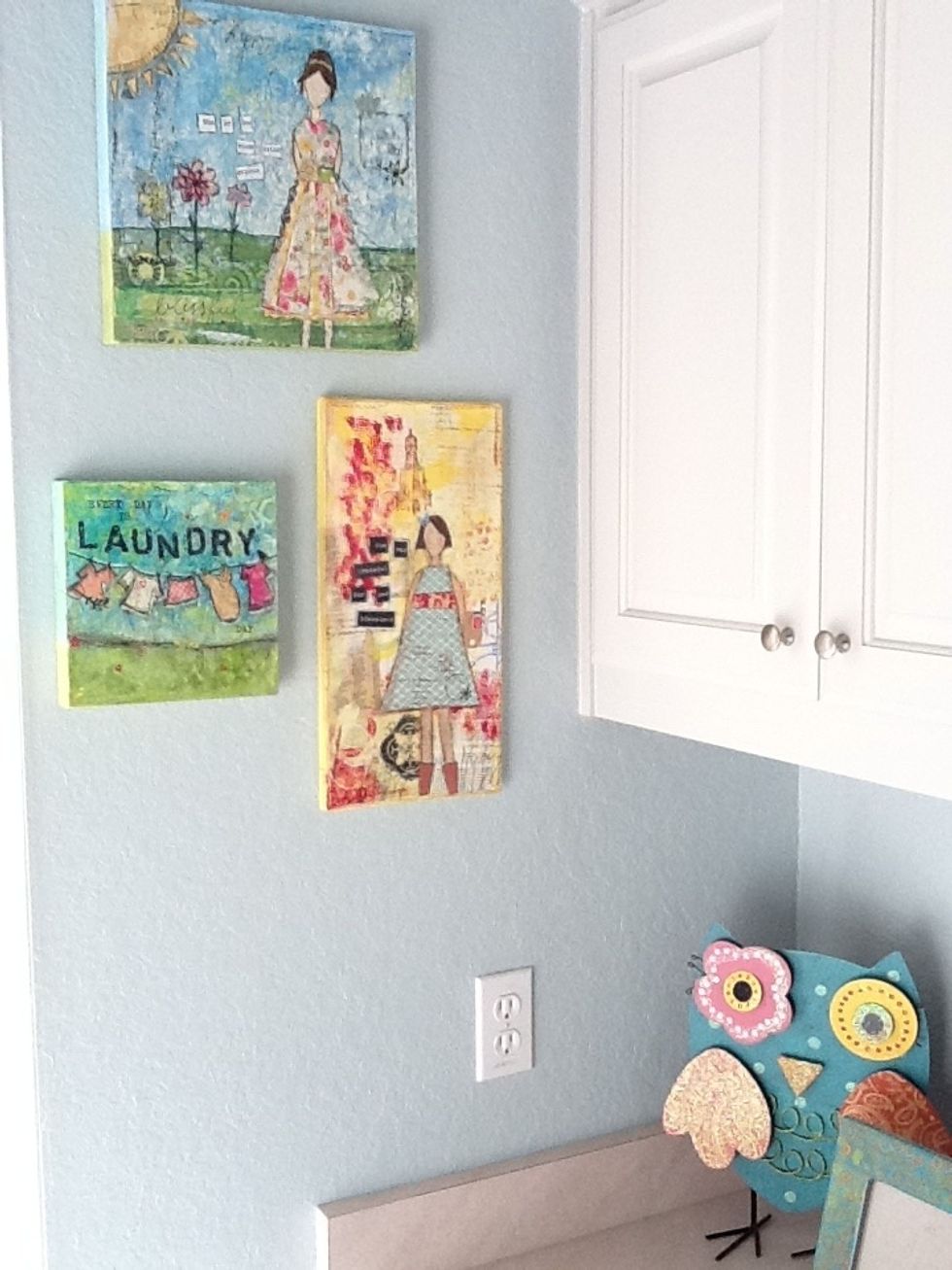 Final product hanging in my laundry room :)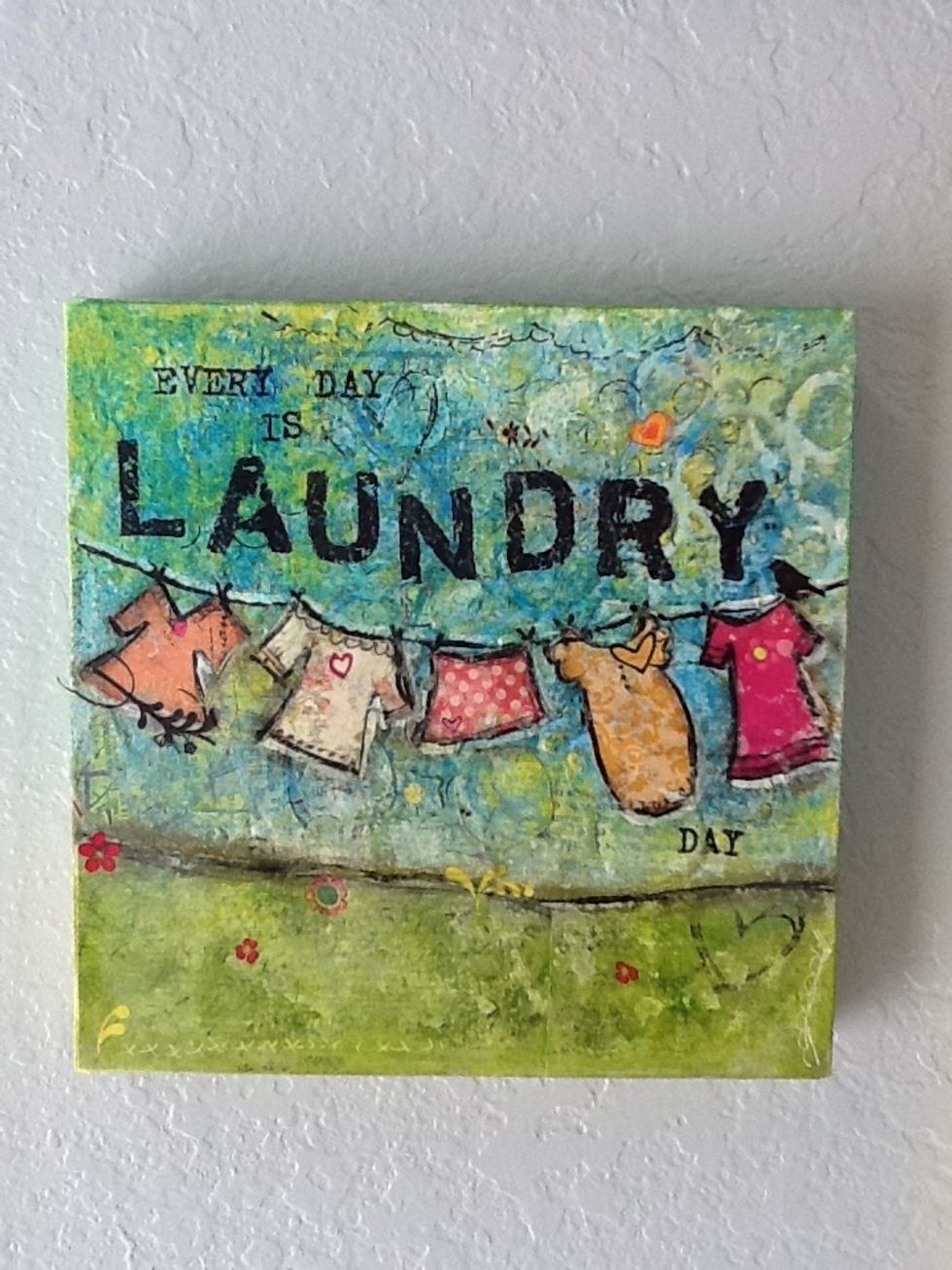 One more :)
Canvas
Paint
Rub ons
Stamps
Patterned papers
Pitt pen
Brayer
Spray ink
Stencils
Old books or magazines
Mod Podge
Fiber paste
Paper towels
Heat gun
Melissa Johnson
I am a self employed small business owner, mom to 5, wife, and artist. I love creating mixed media projects, art journaling, and scrapbooking.