First, clean out old baby food jars (if you have them,) and take the stickers/paper off. Try your best to get the gunk off. You should be able to see through the jar clearly.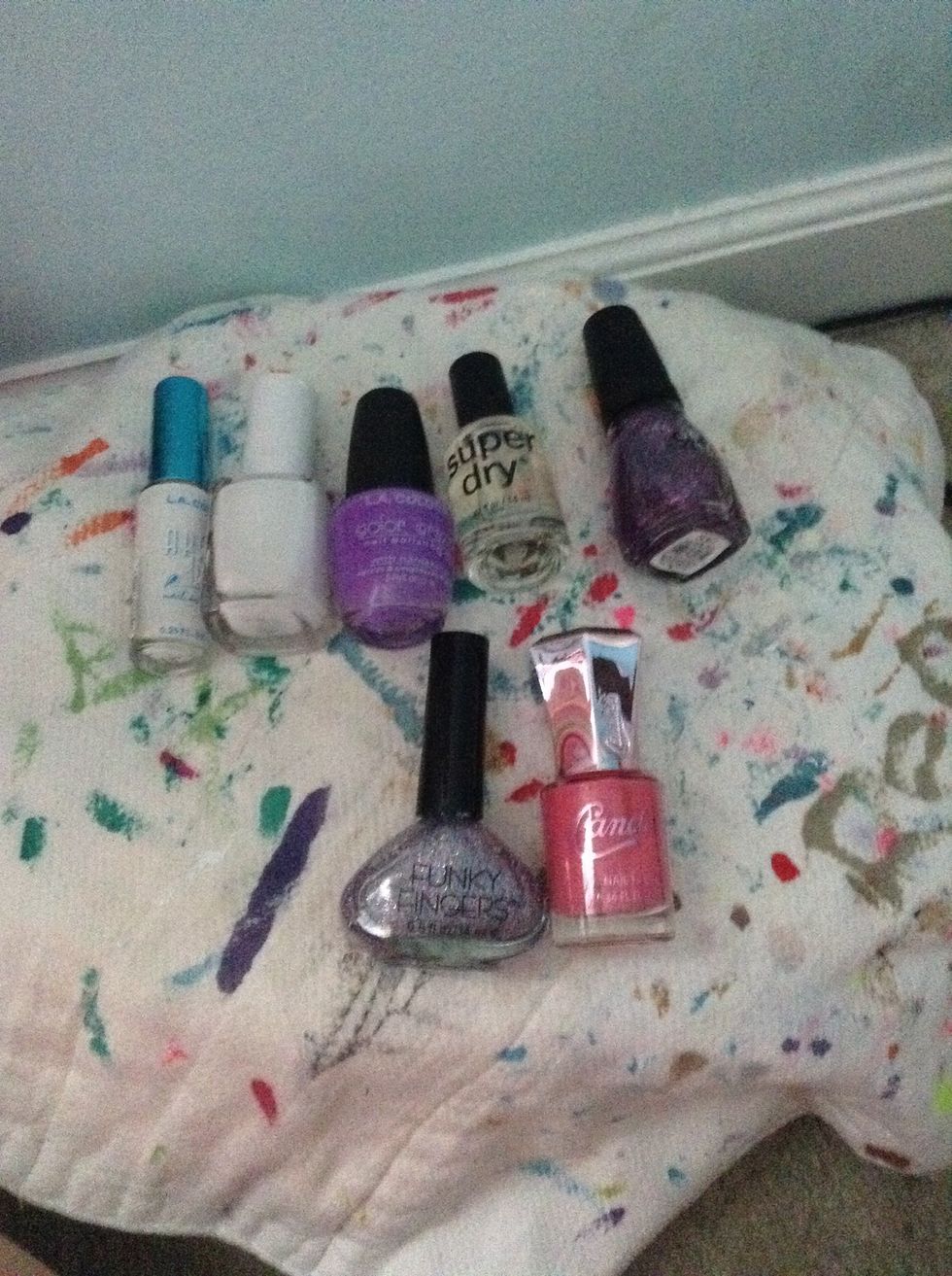 Pick out the colors you want to use for the jar. You'll need a clear, a fine tipped one if you are going to write on them, and sparkly ones if you want some bling.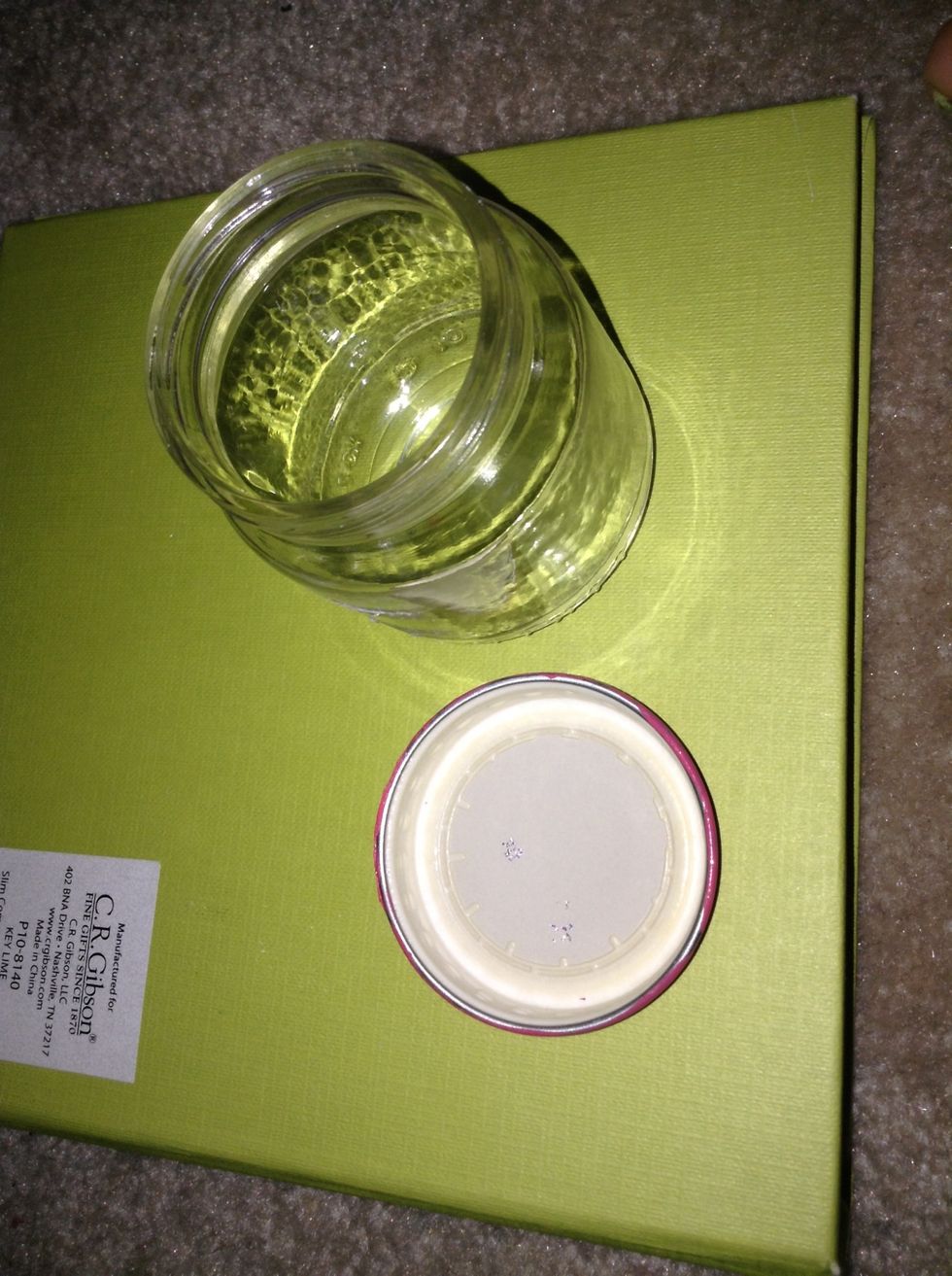 Take off the lid. Now paint the lid any color(s) You want. I did the rim a different color from the top. That's totally up to you.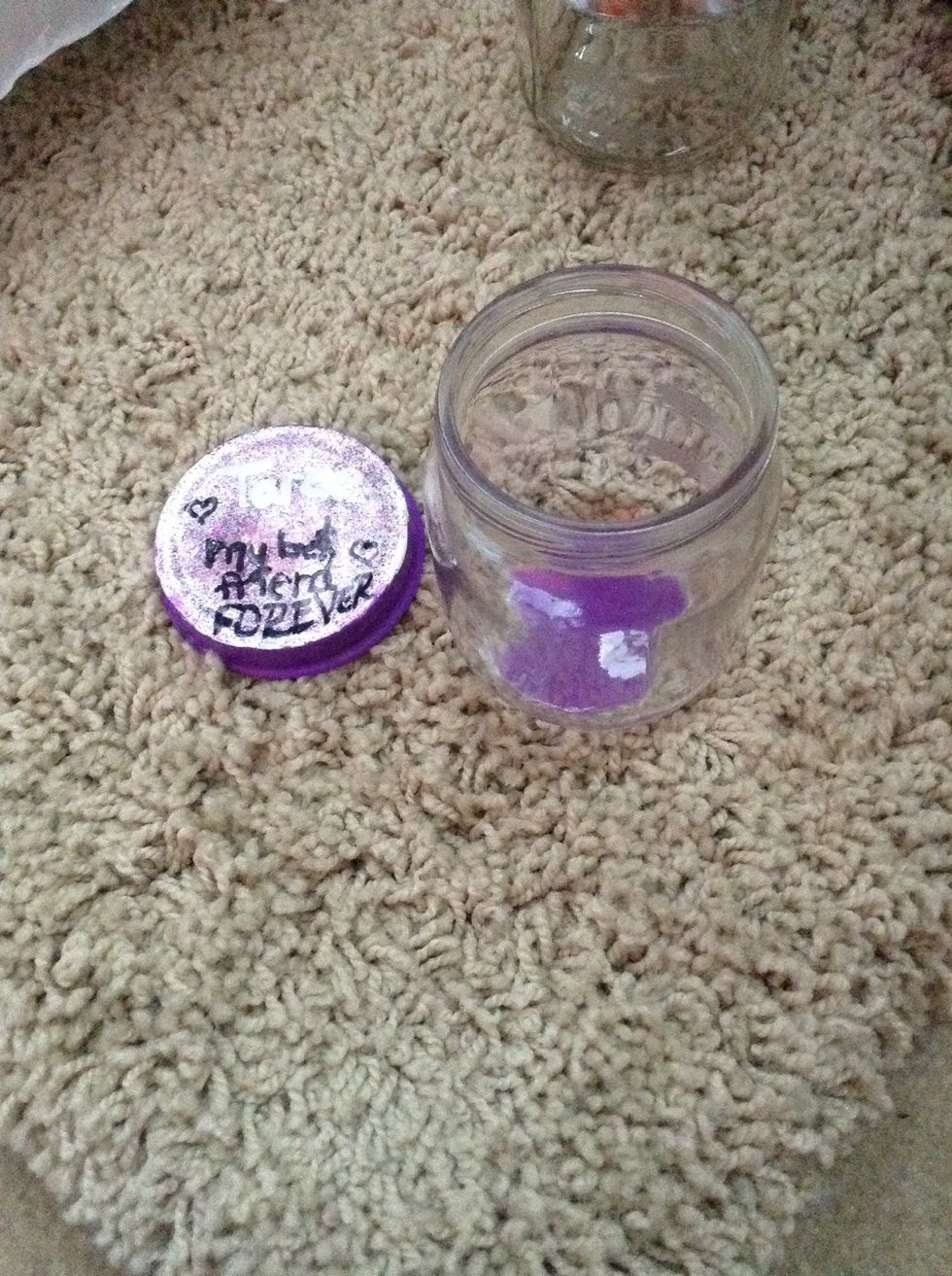 This jar was a lot more complicated then the other one. I painted the bottom of the jar as well as the lid. The lid is going to be the next step ->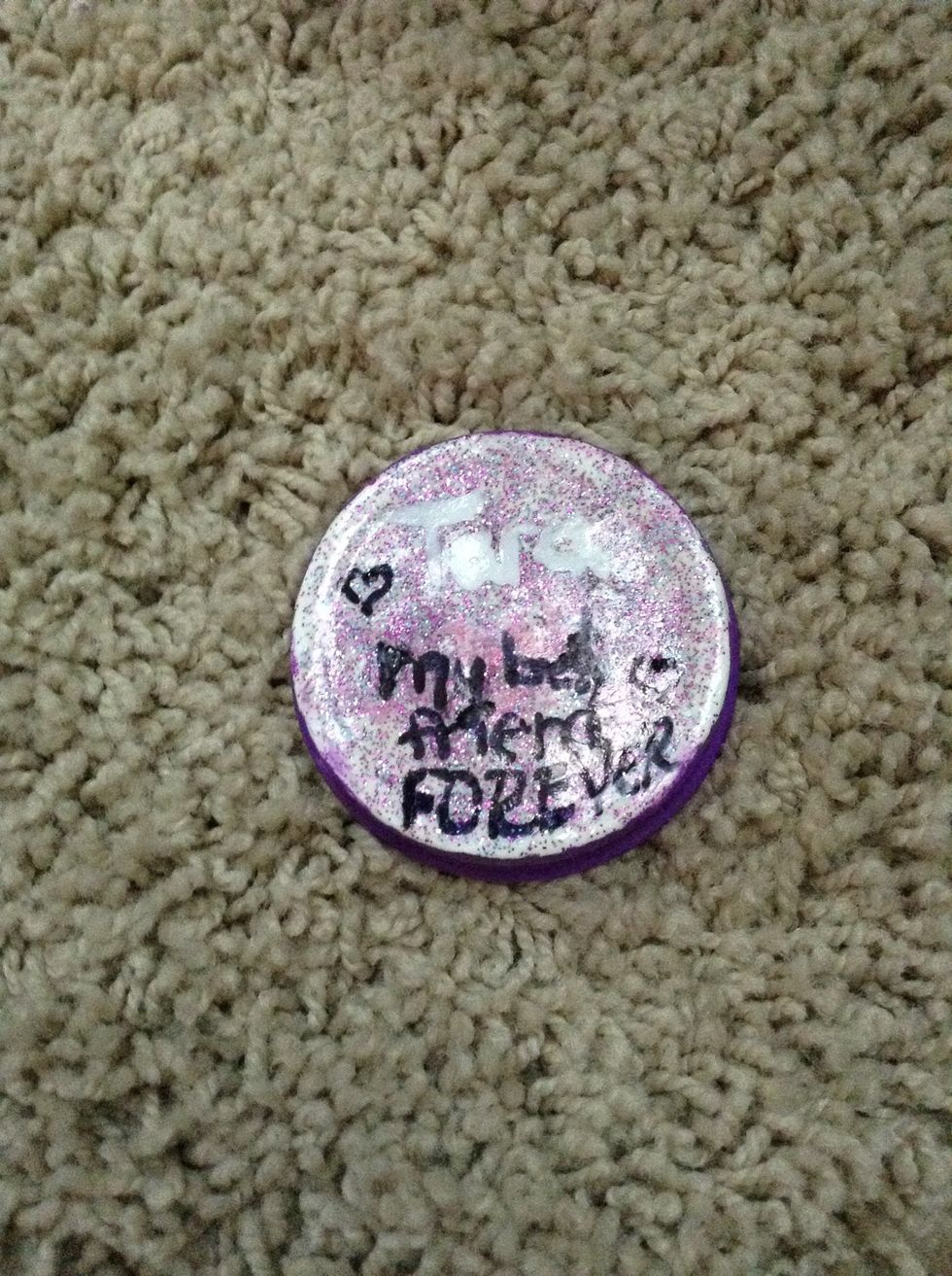 First, I painted the top of the lid white then added a sparkle coat over it. Then I took the fine tipped nail polish and wrote my friends name "Tara". Then I took a sharpie and wrote the rest.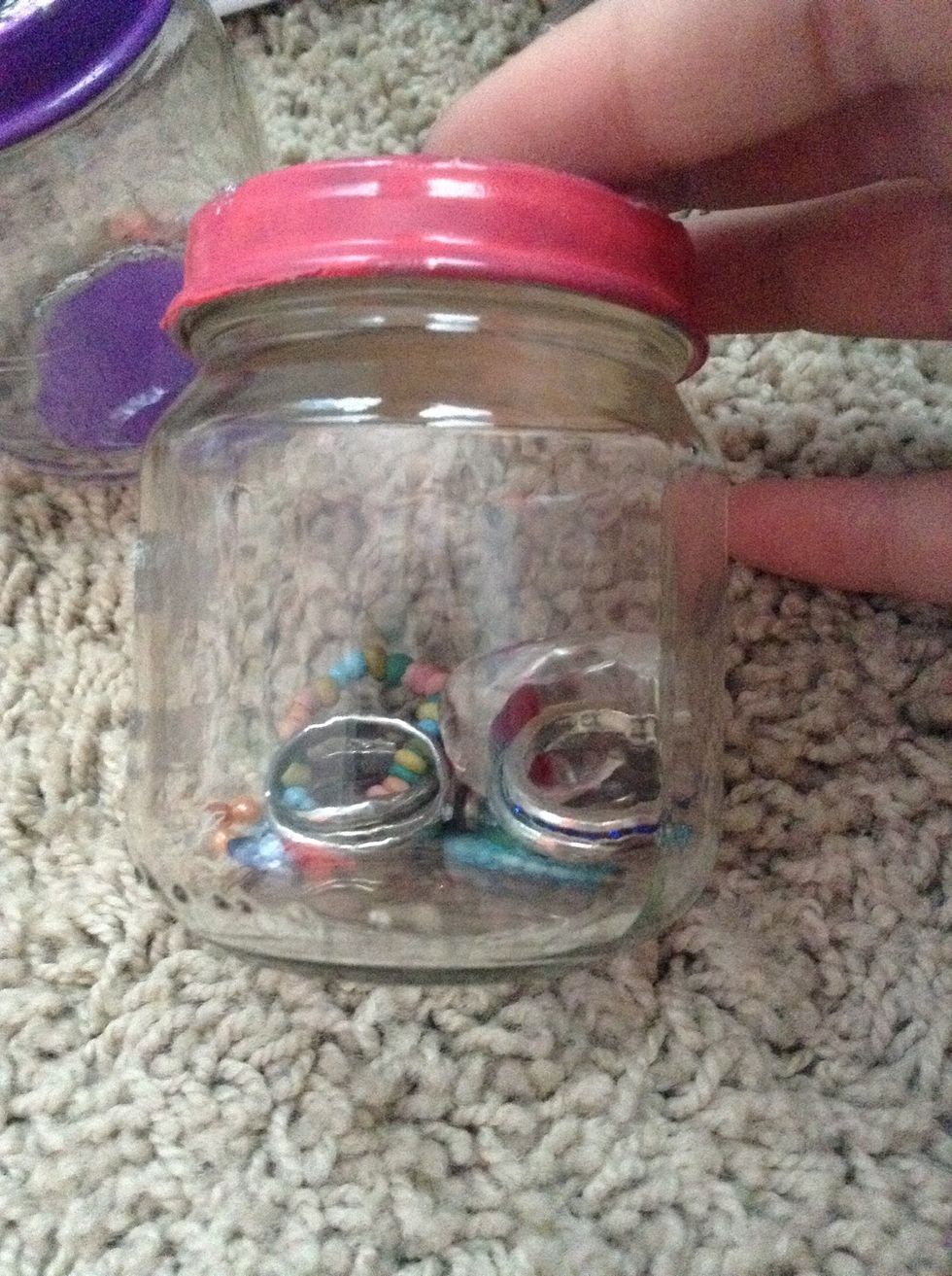 Finally, fill your jar with whatever you want. I use mine as a ring holder :) The other one I'm going to fill with candy and give to my friend. So have fun with this and go crazy! 😉😄
Baby food jar
Assorted nail polishes
style="margin-bottom:60px;">