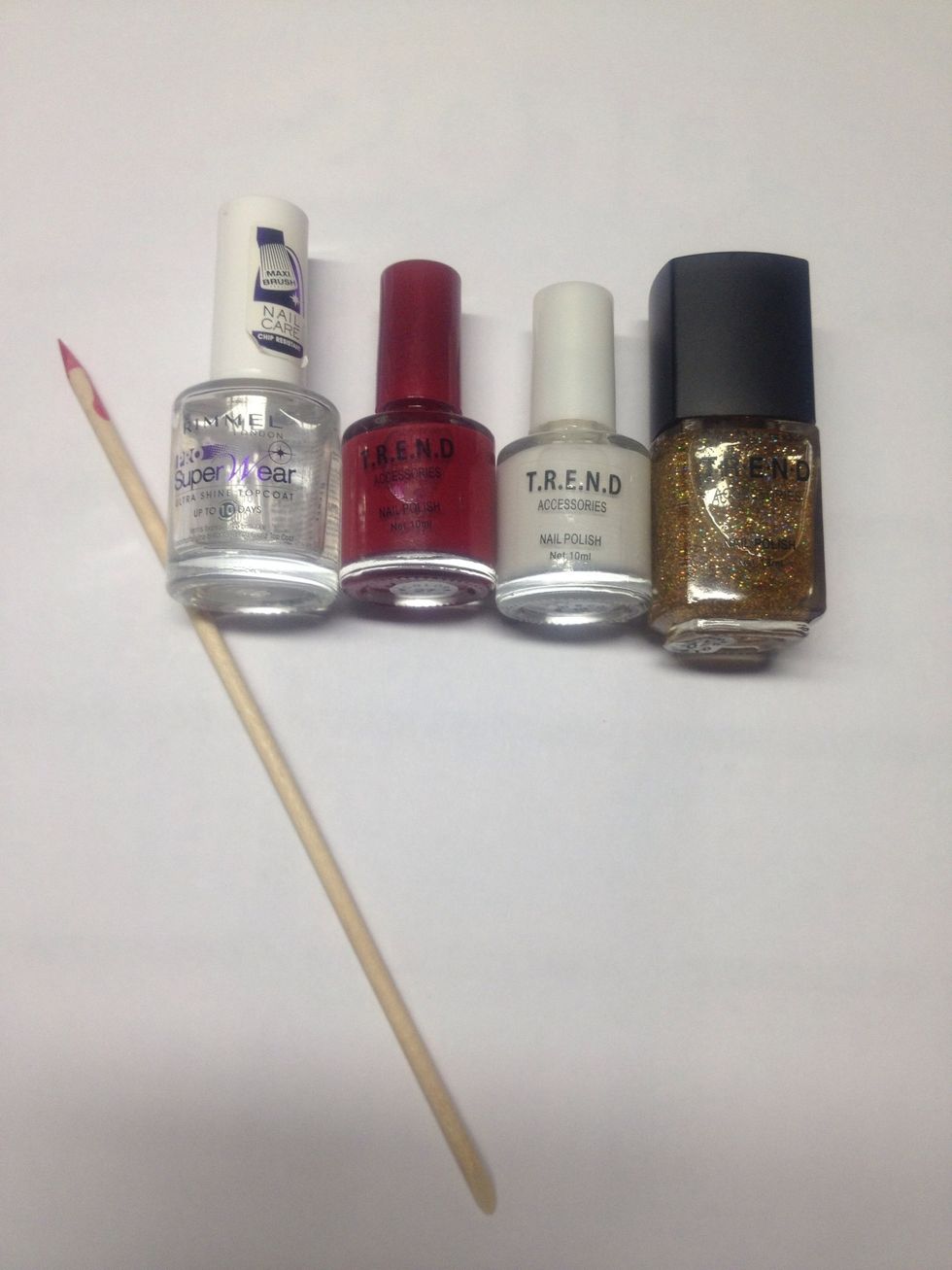 You need a toothpick, a top coat, a red polish, a White polish, and a glitter polish.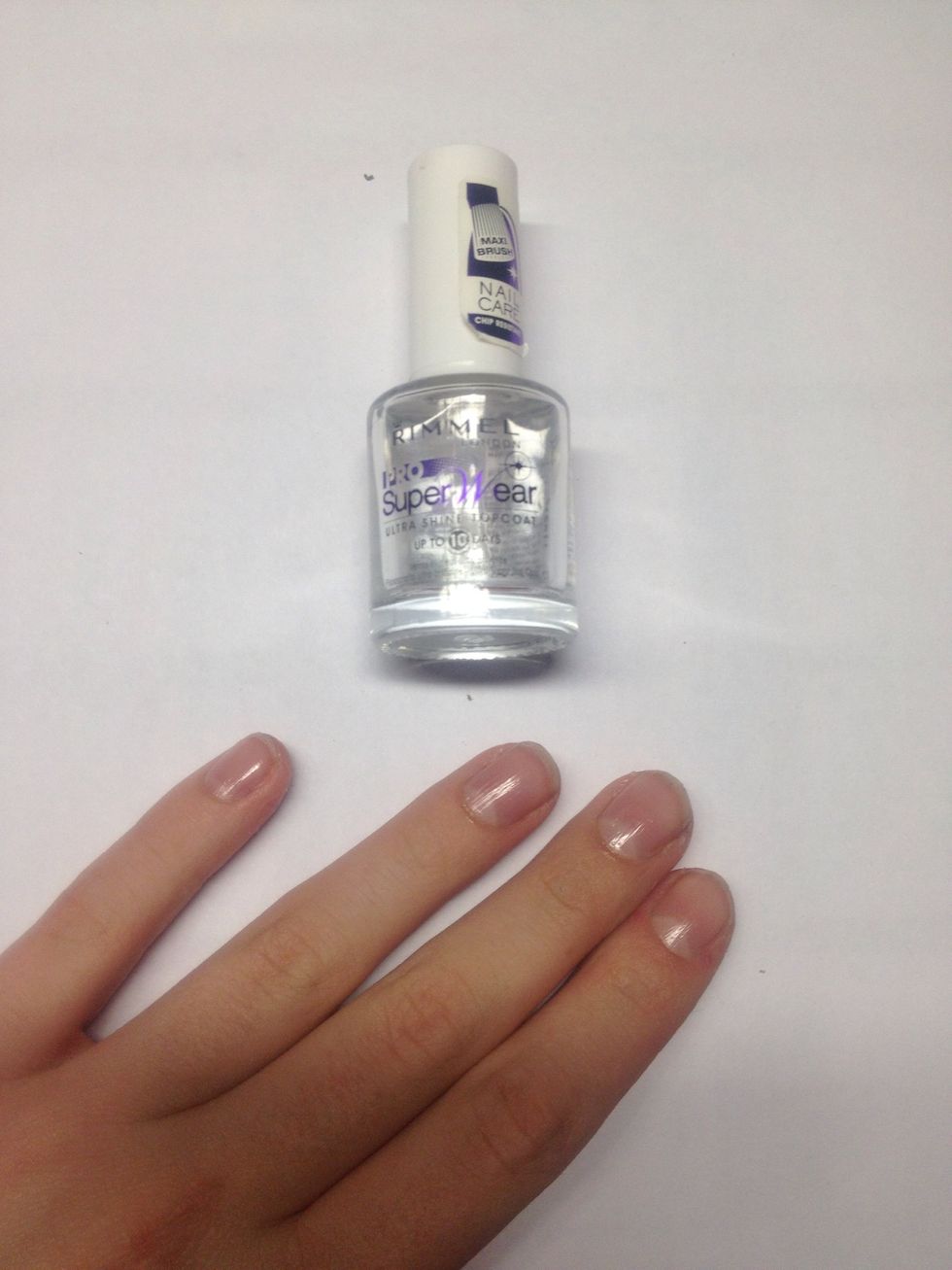 Start up with Your topcoat (or basecoat) to protect your natural nails.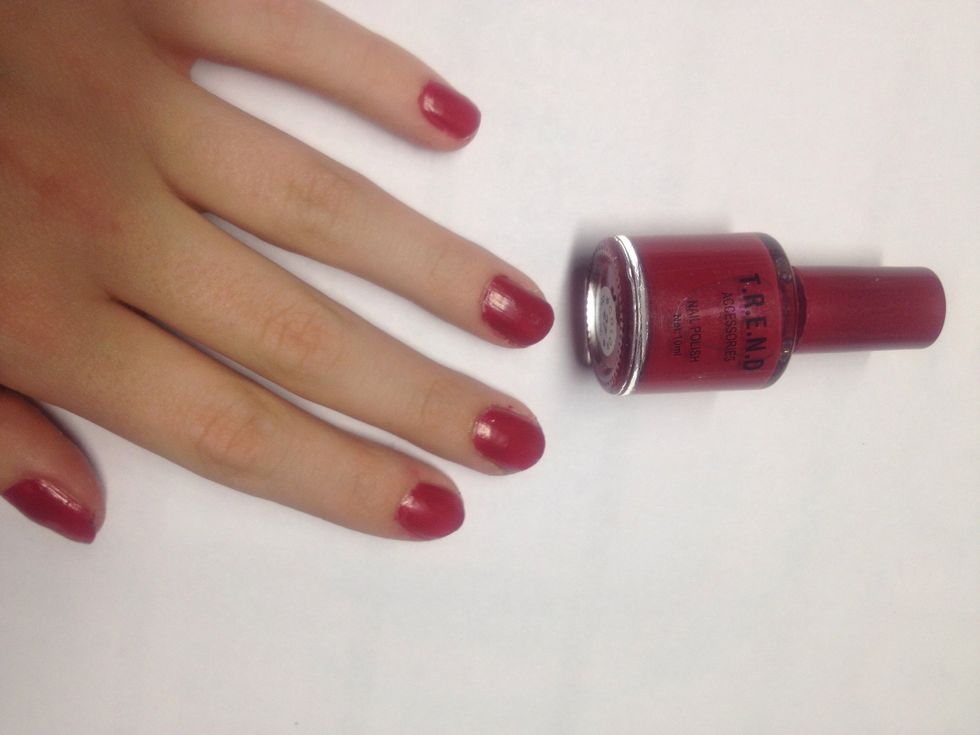 Paint all Your nails red.
Make a dot, with the pencil to the White mail polish.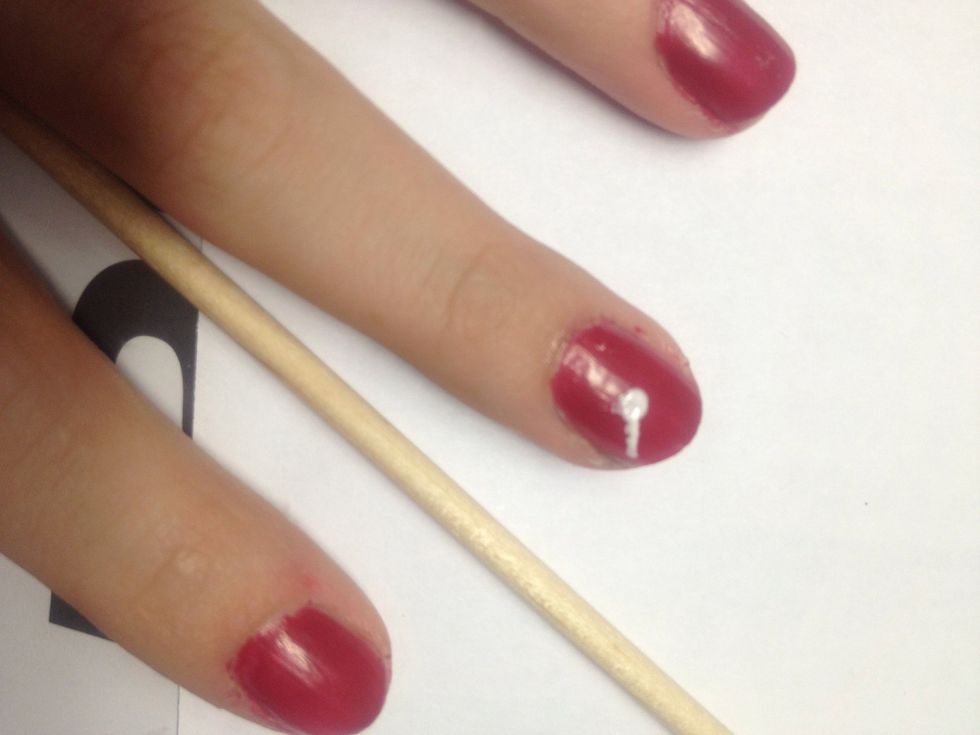 Take Your toothpick and make a Line out as the picture shows.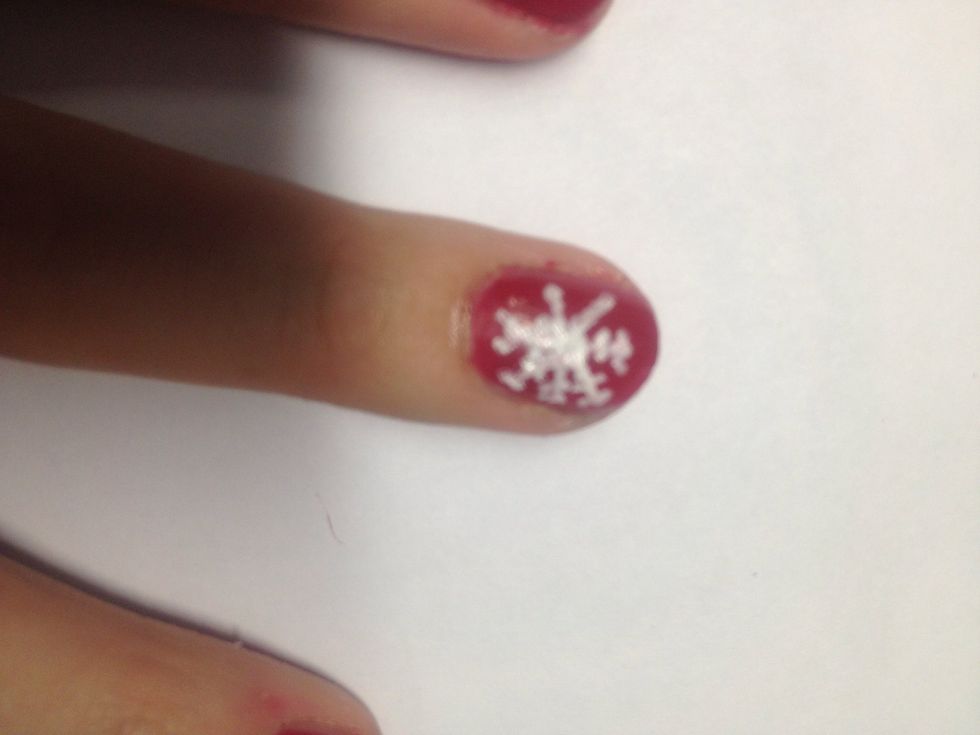 Then make 6 stripes out and make a dot on each side of the stripe. Look at the picture.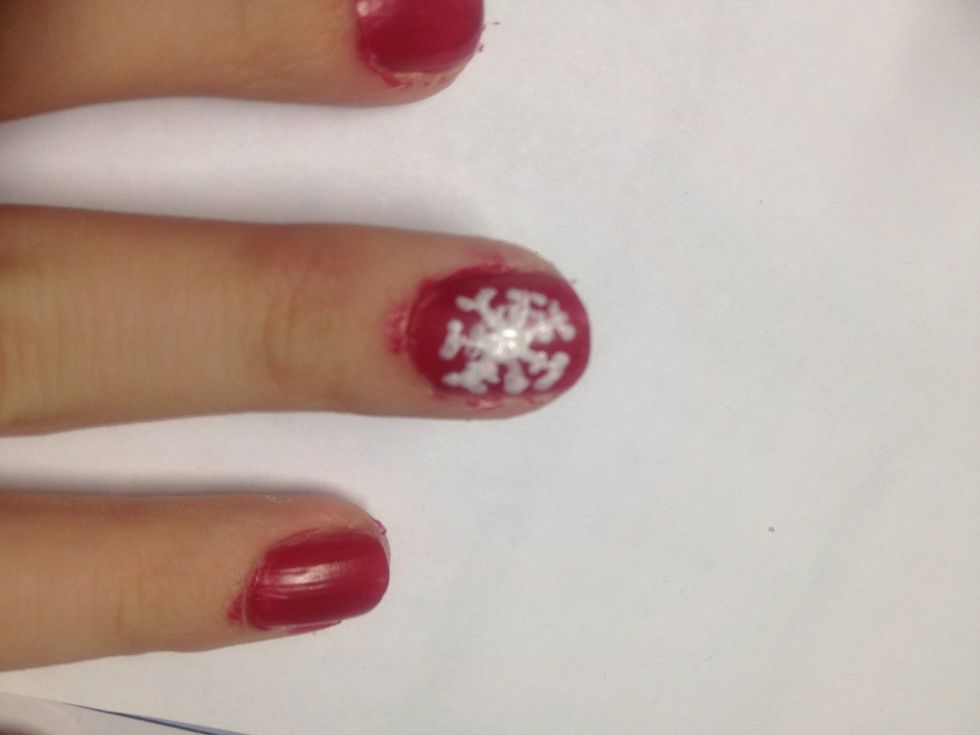 Then Your snowflake is done.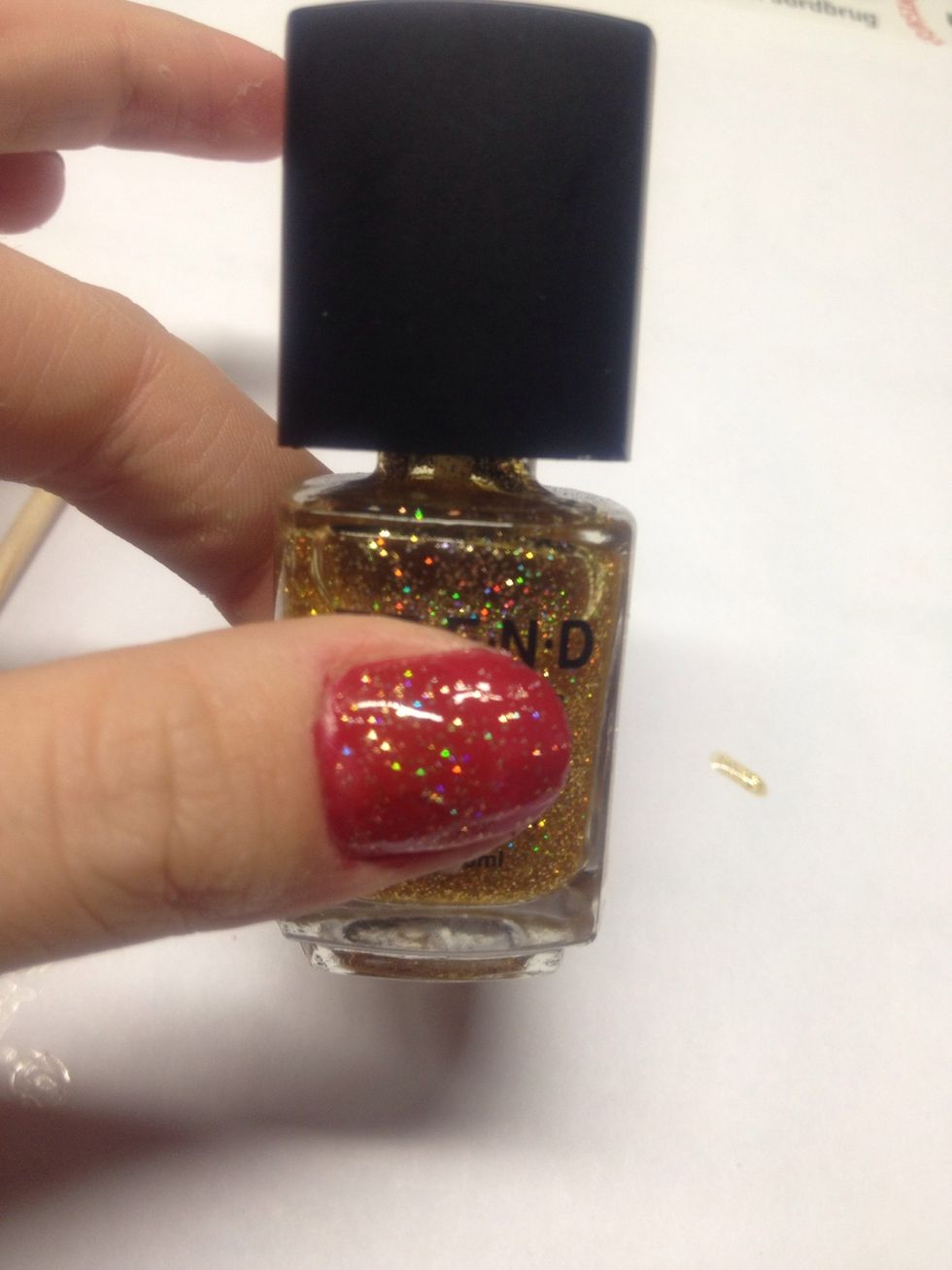 Then paint all Your nails with the glitter polish over the red.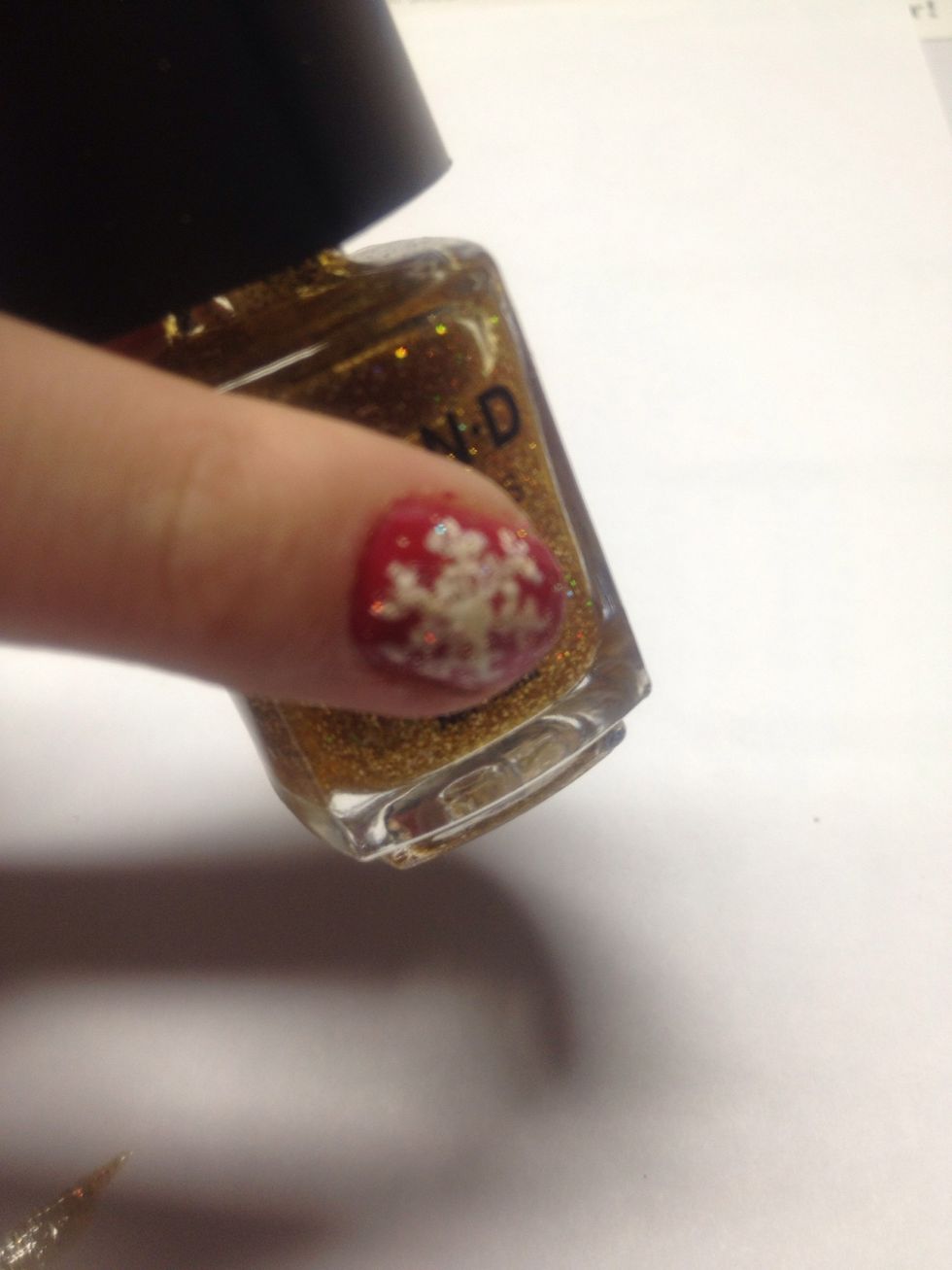 Also the snowflake.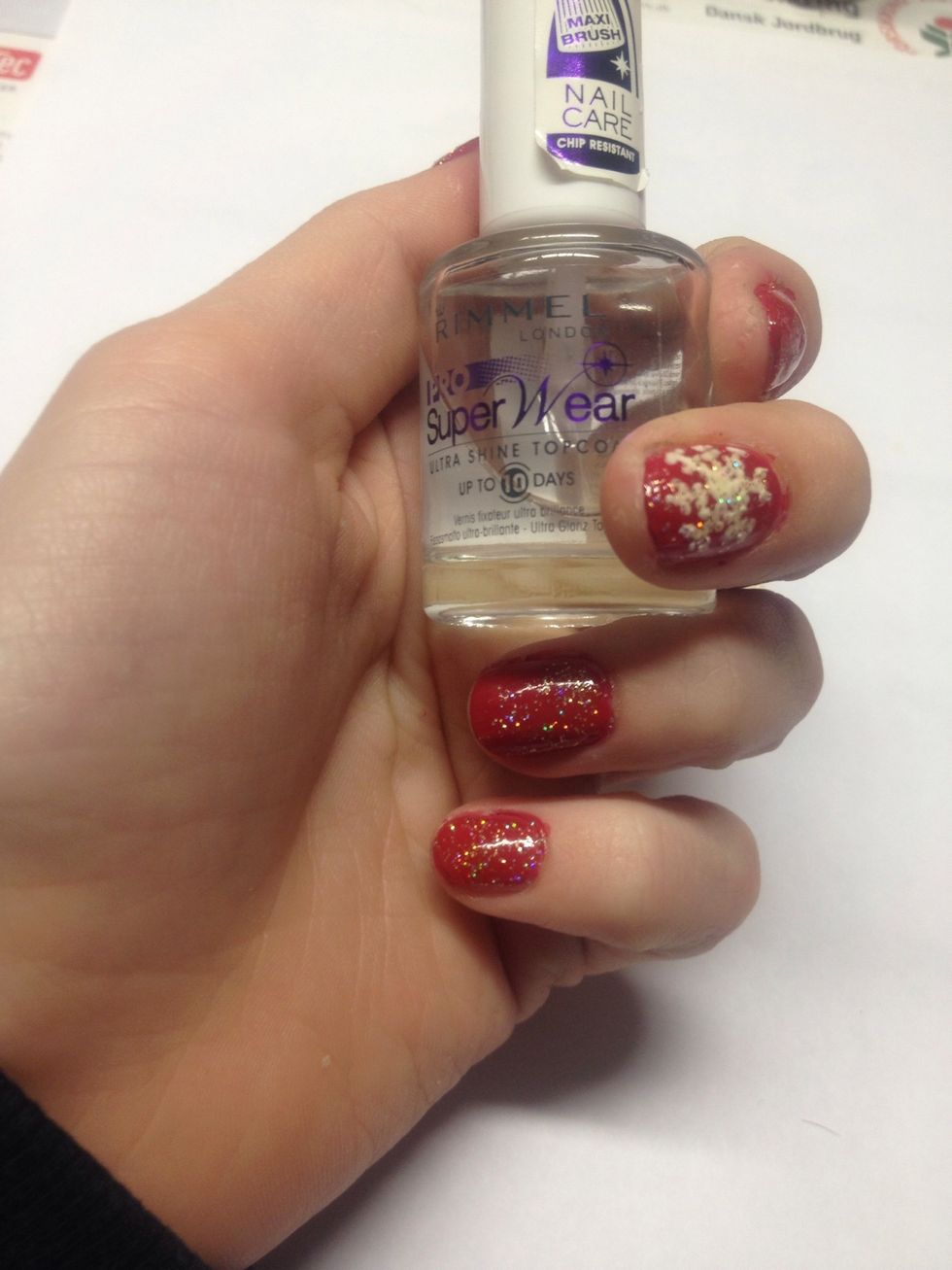 Finish with a topcoat.
Done! Merry christmas<3
Nails polish snowflake glitter christmas