How to make cute cake pops 💁
Just a little something for your tastebuds on spring days like these .
5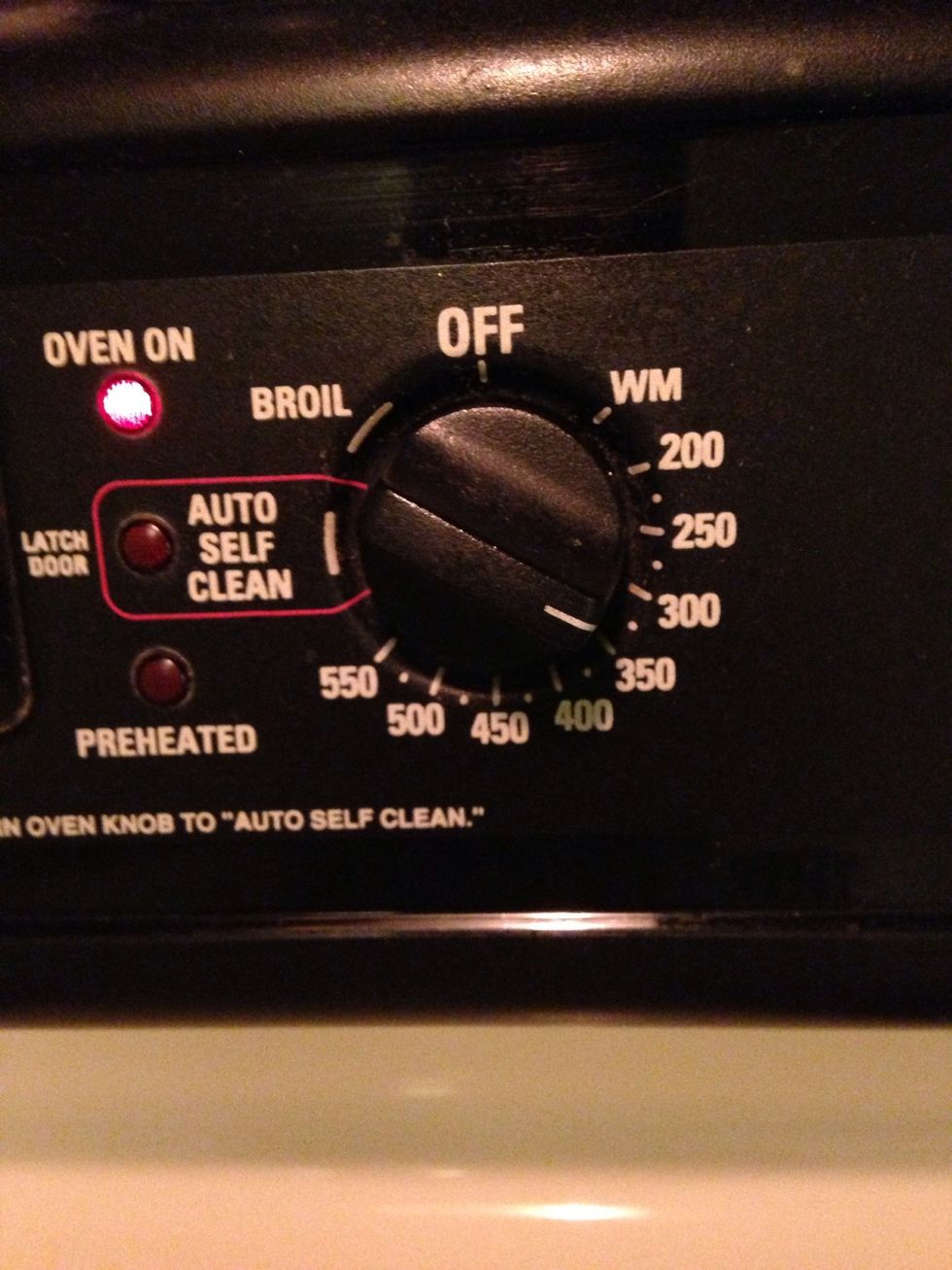 Preheat oven around 300-350 degrees fahrenheit .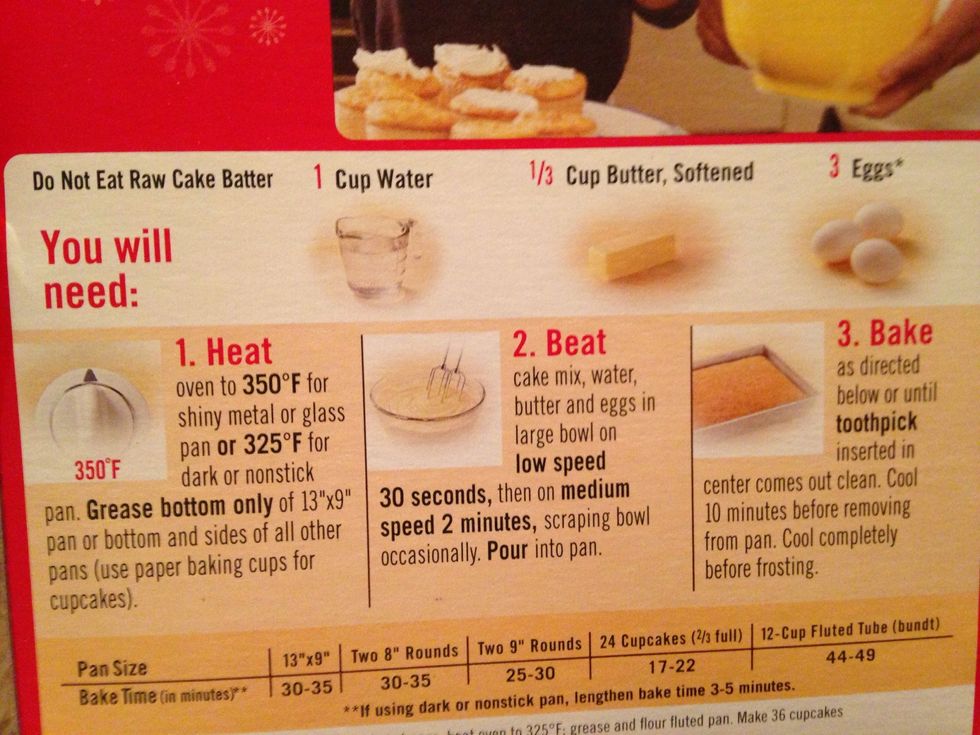 Use your own cake mix bought or homemade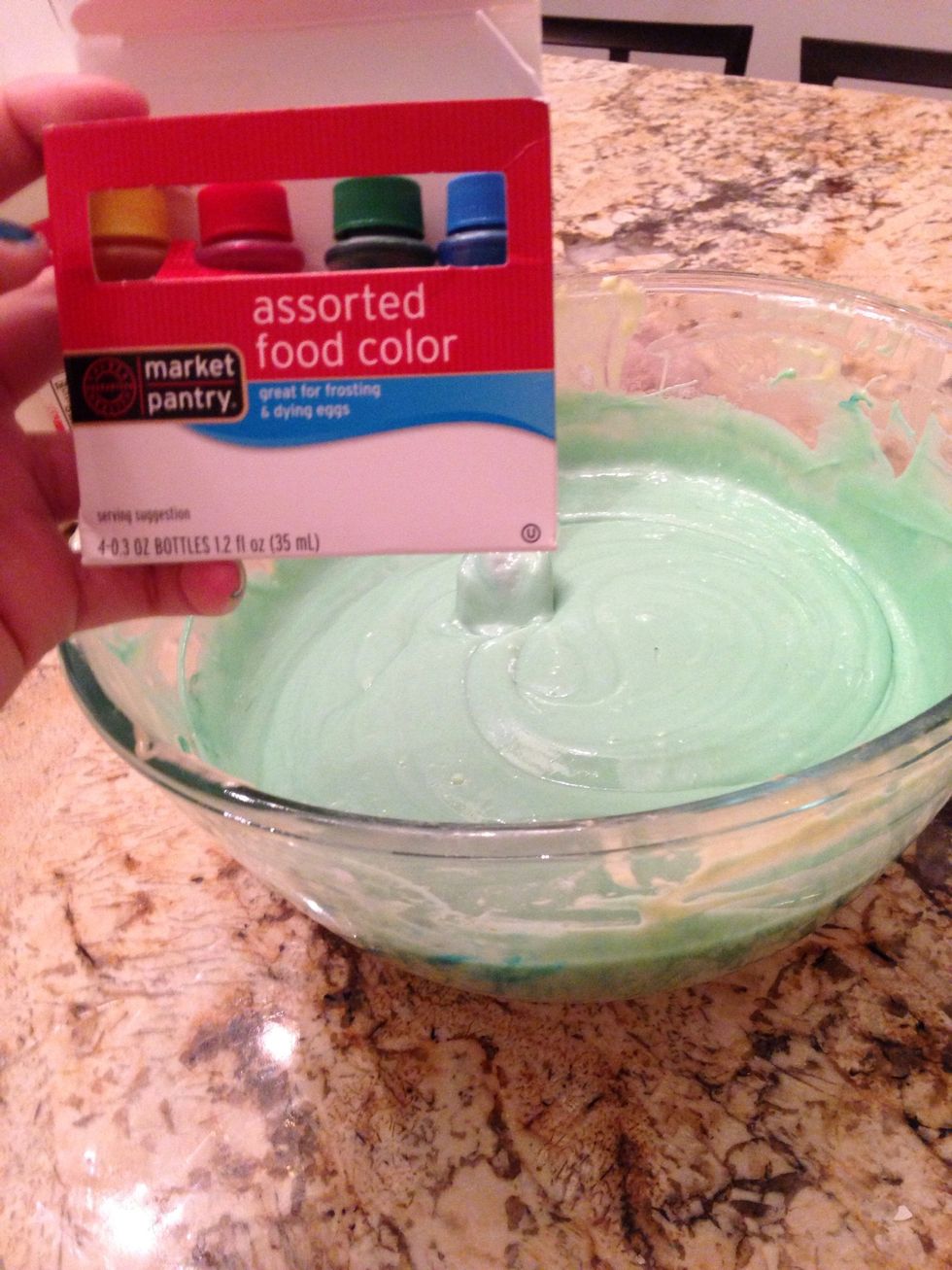 I used food coloring to made an aztec blue (lighter) Aztec blue= 6 drops of blue + 3 drops of green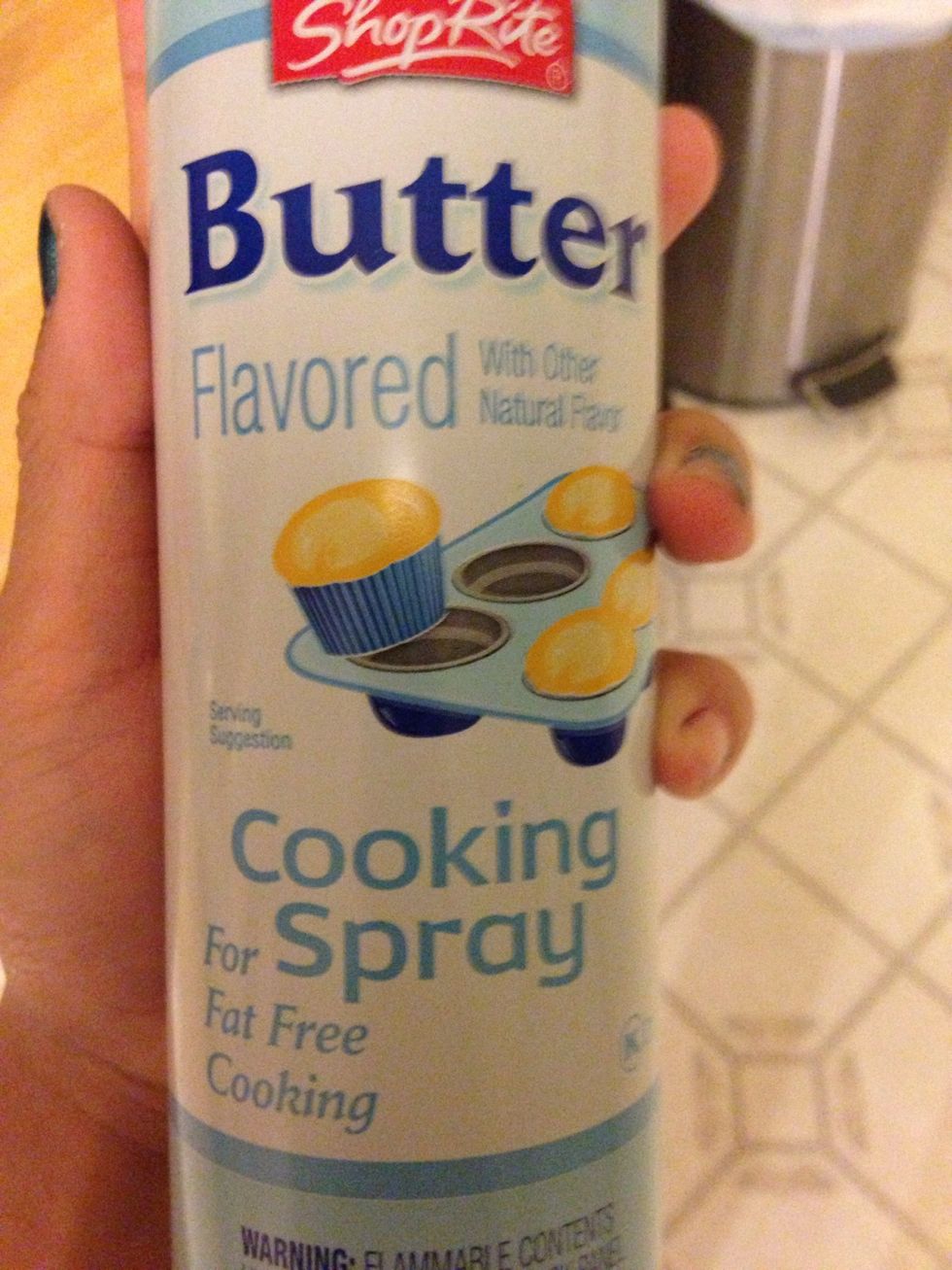 spray this ALL over your pan & then spread gently with a paper towel
Pour it in slowly . Get any excess out of the bowl & smooth it out ! ( the color looks darker because of the light)
Wait until your toothpick comes out clean from the cake
5 minutes before your estimated time of the done cake prepare soft, creamy frosting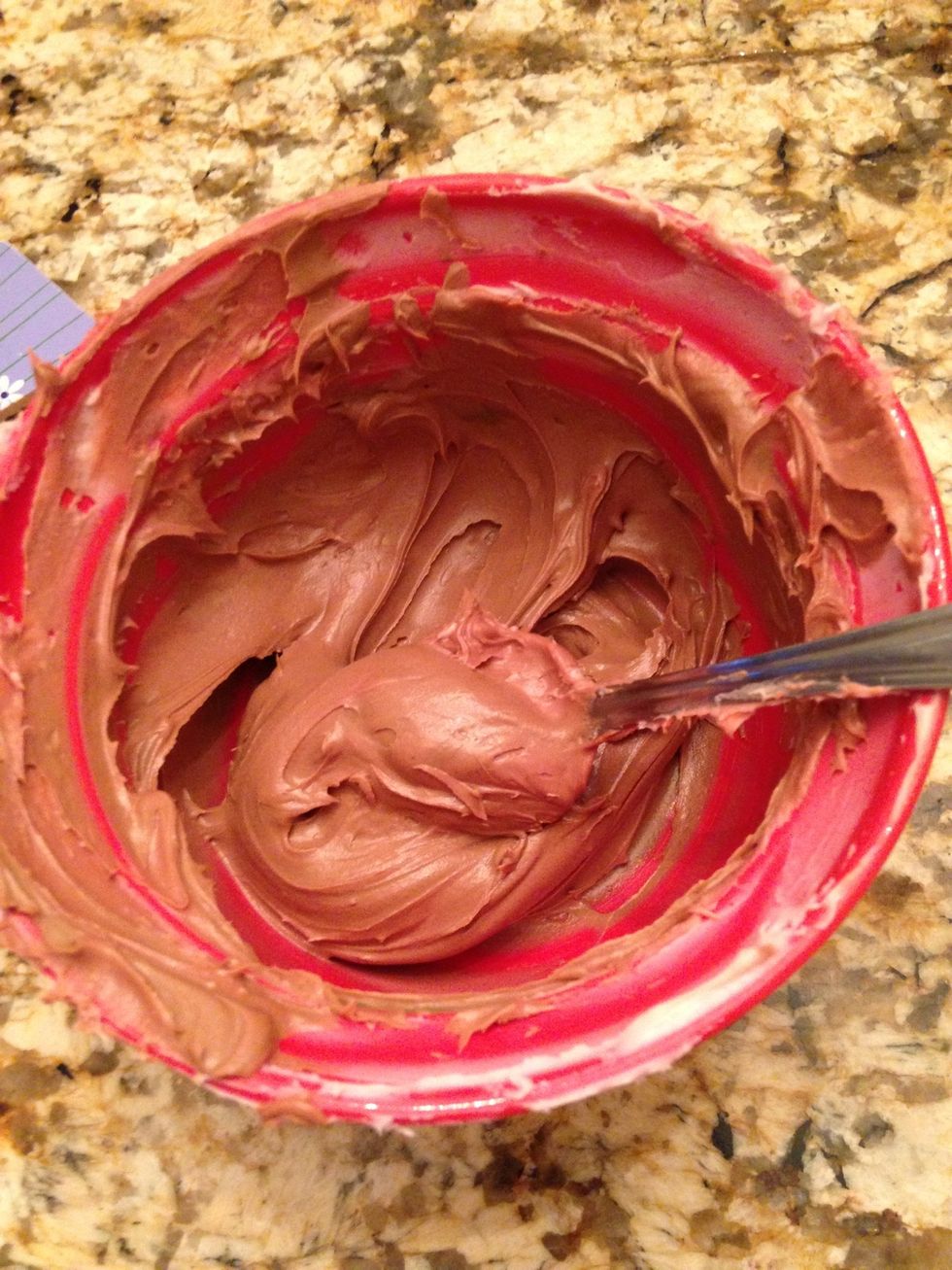 Just regular vanilla white pillsbury frosting & food coloring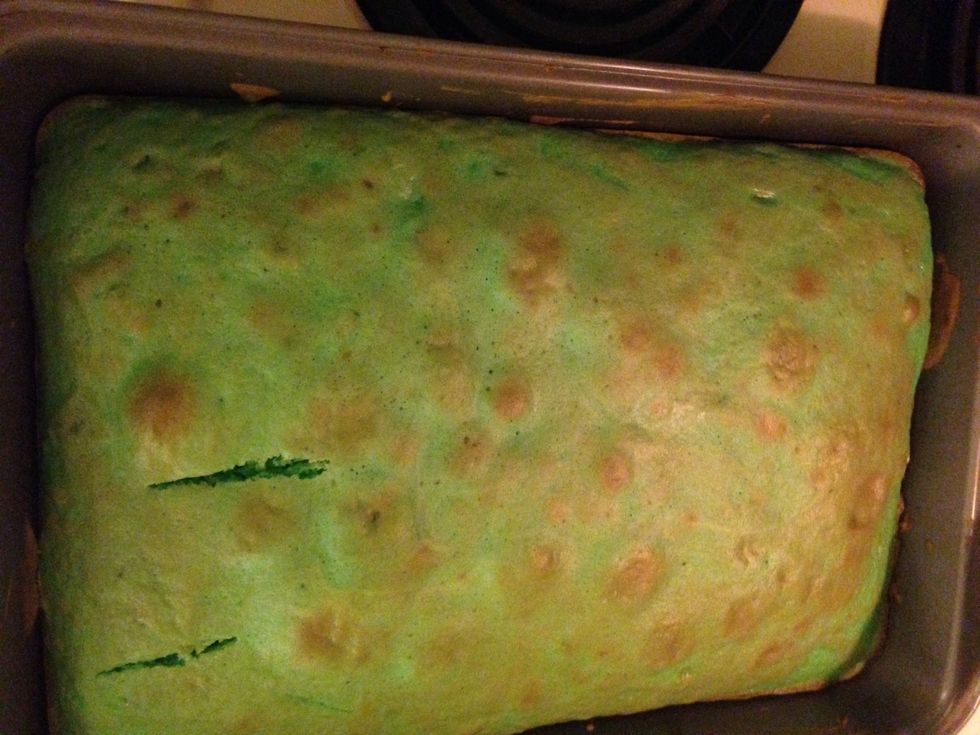 The brown bubbles is a sign that its cooked ( just perfectly ) those slits was the knife because i tested if it was cooked (:
Let it cool for 5-7 minutes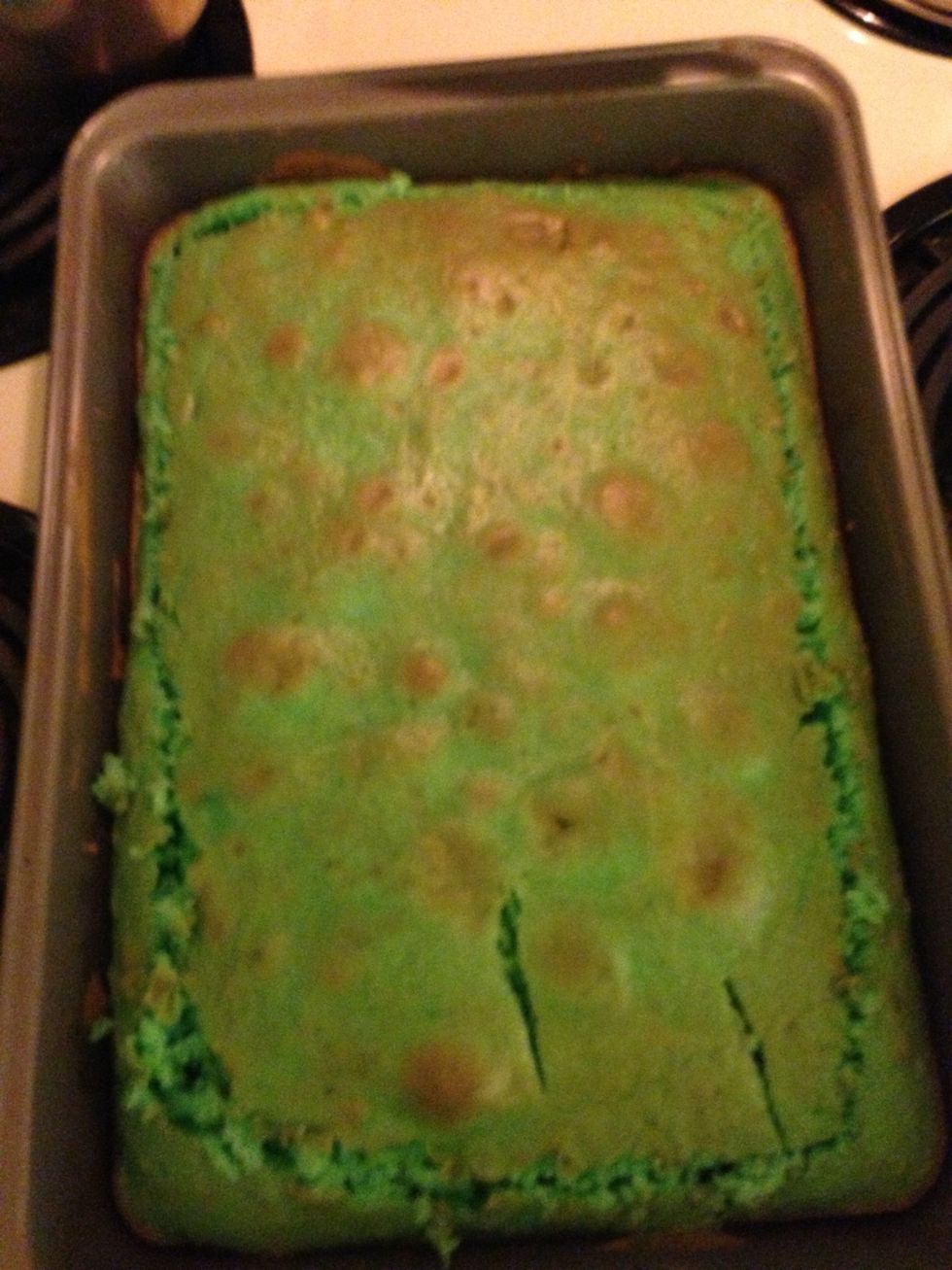 So what i did was cut the crust out so it'll be soft and easier to make into balls later on
Melt them by 10 second intervals .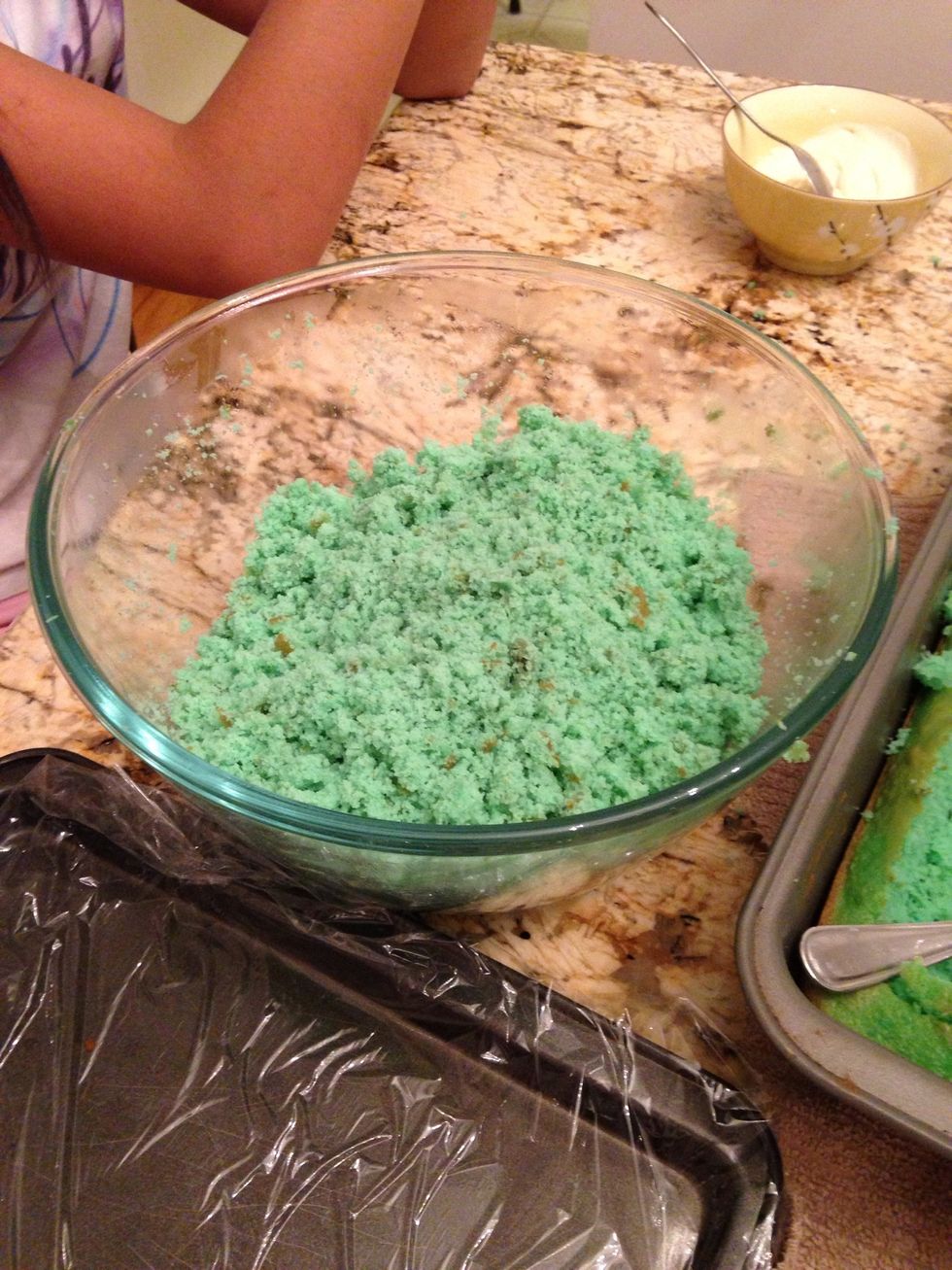 Now that your cake is crumbled , add the frosting & make it sticky !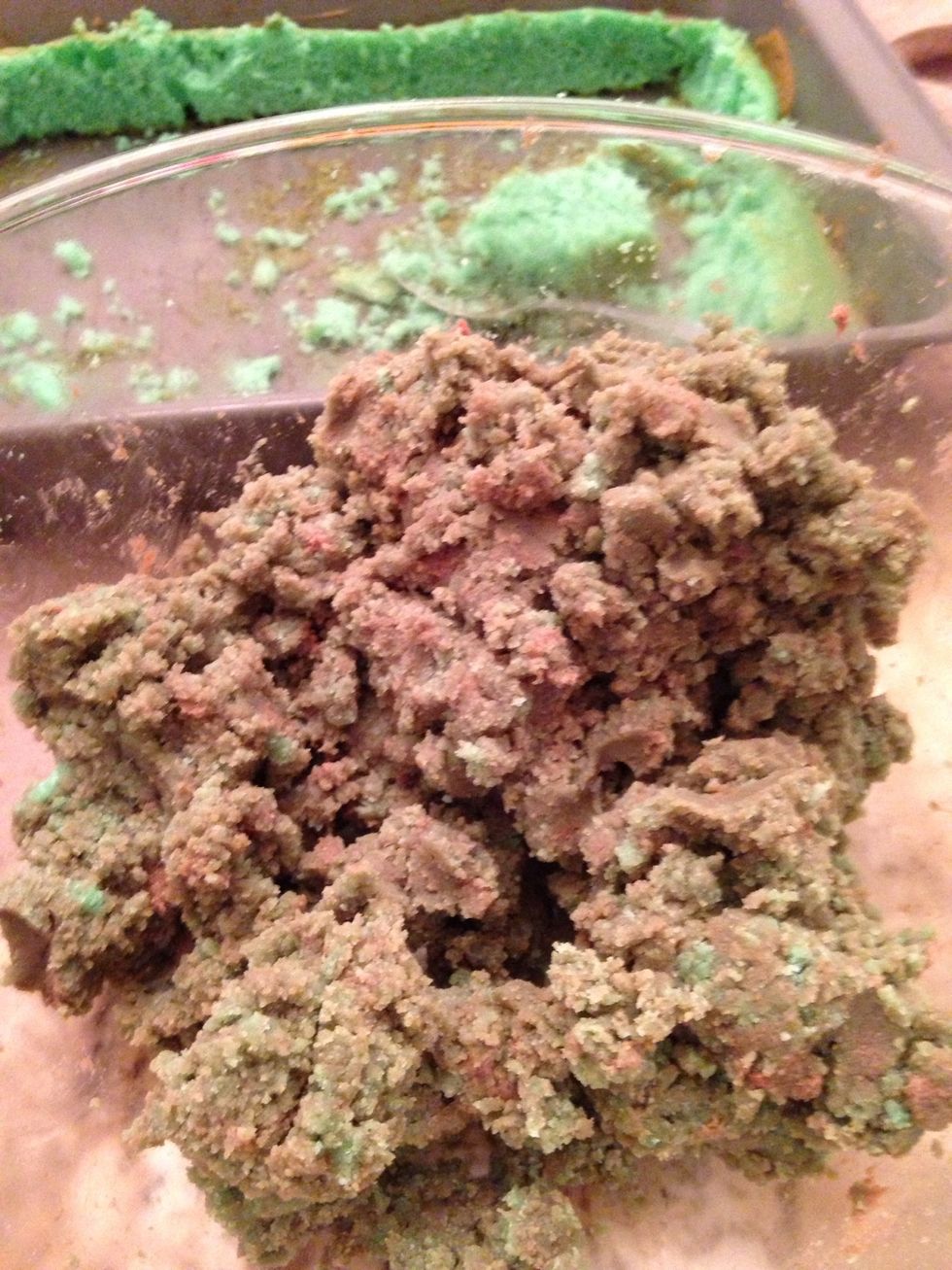 This is the end result .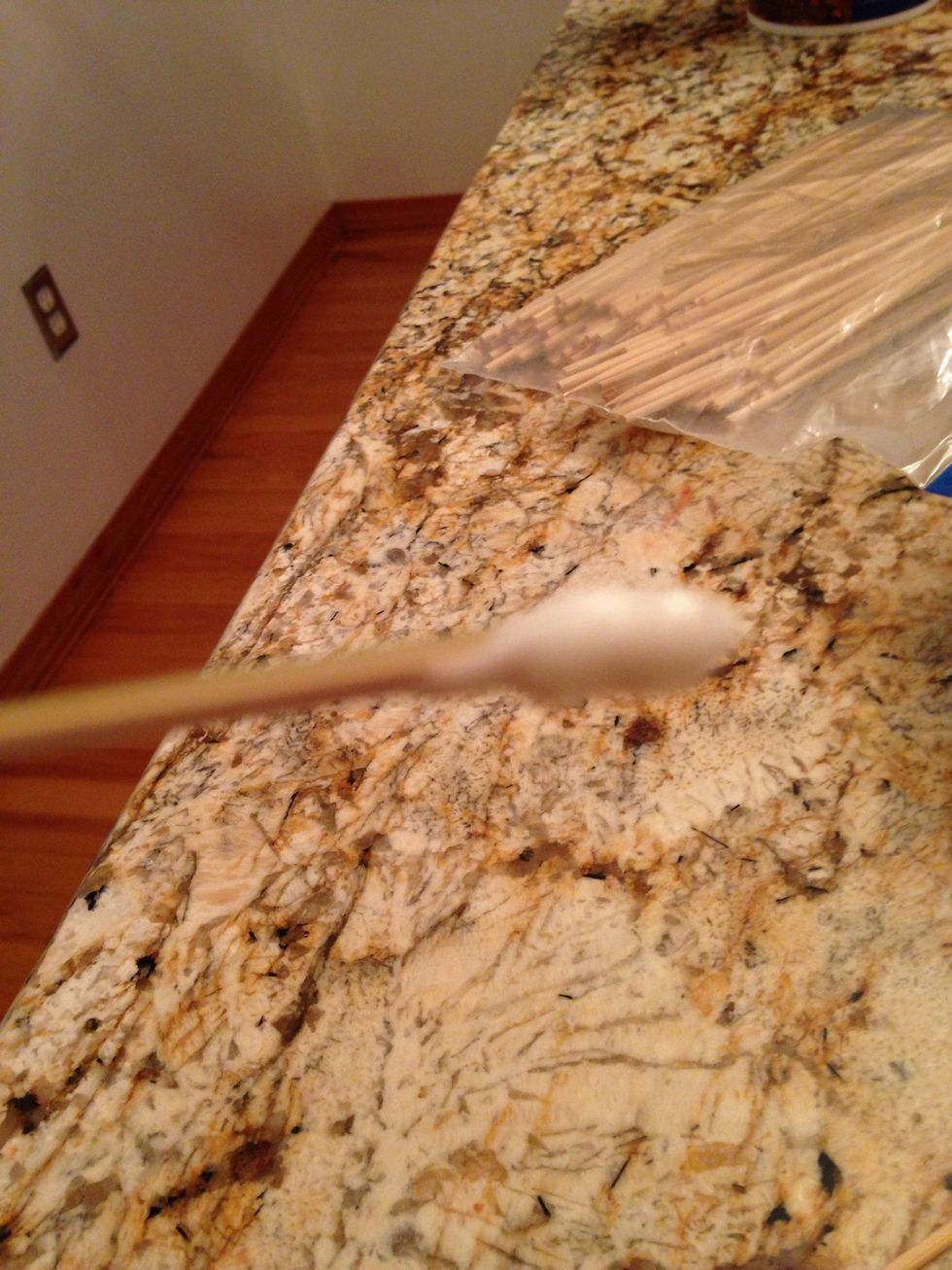 Now dip your stick into the white chocolate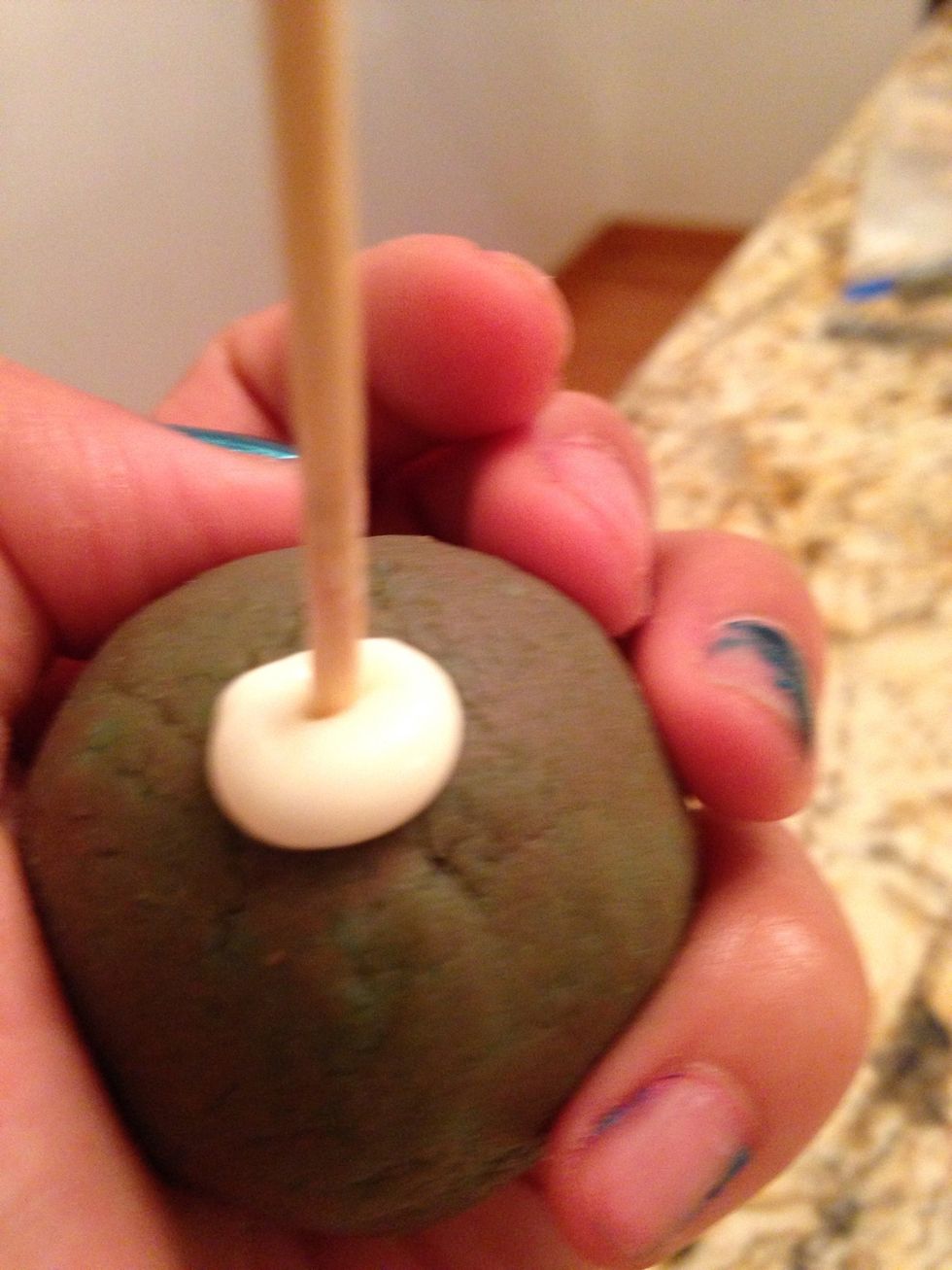 Put inside your ball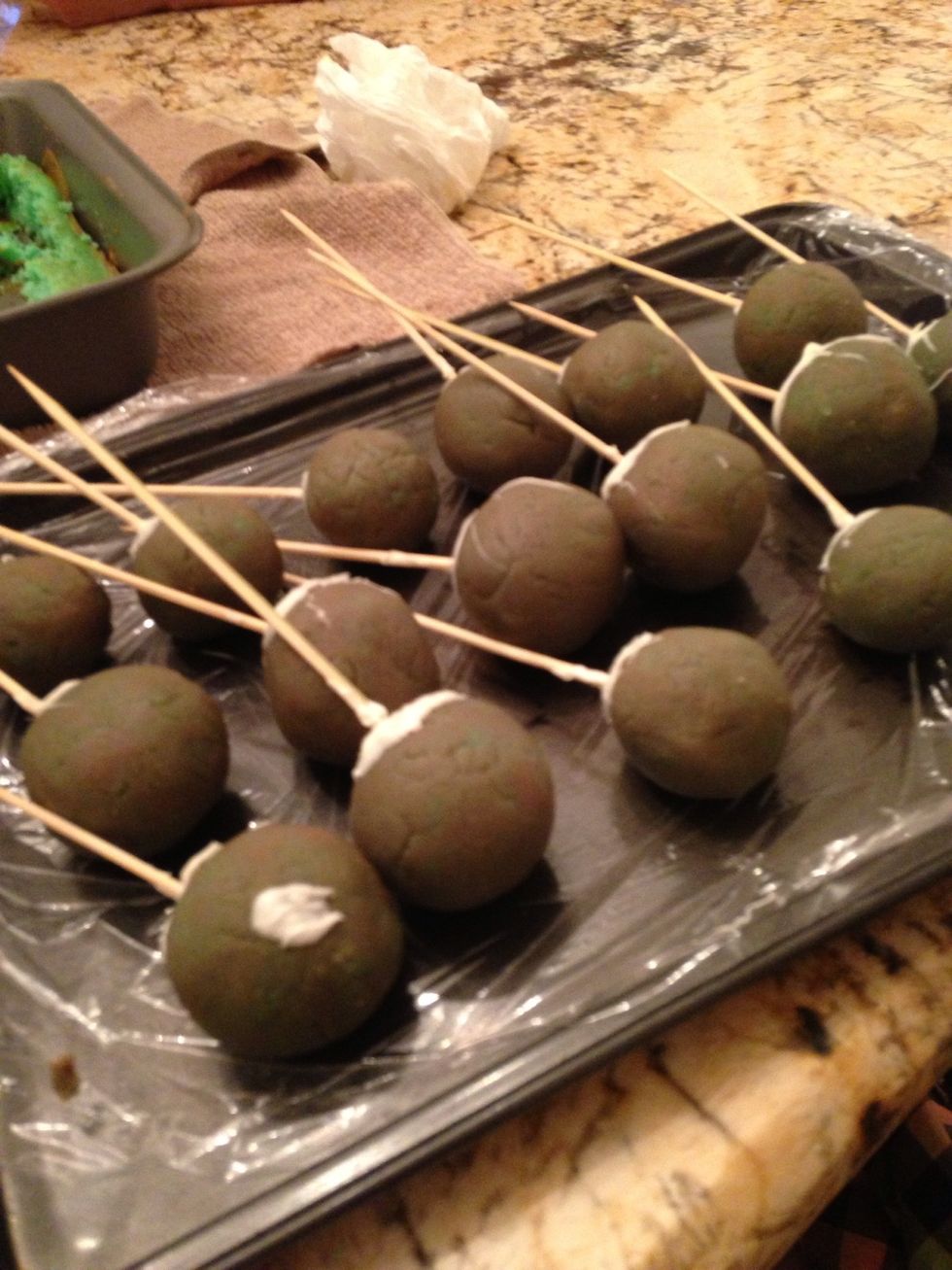 Finished !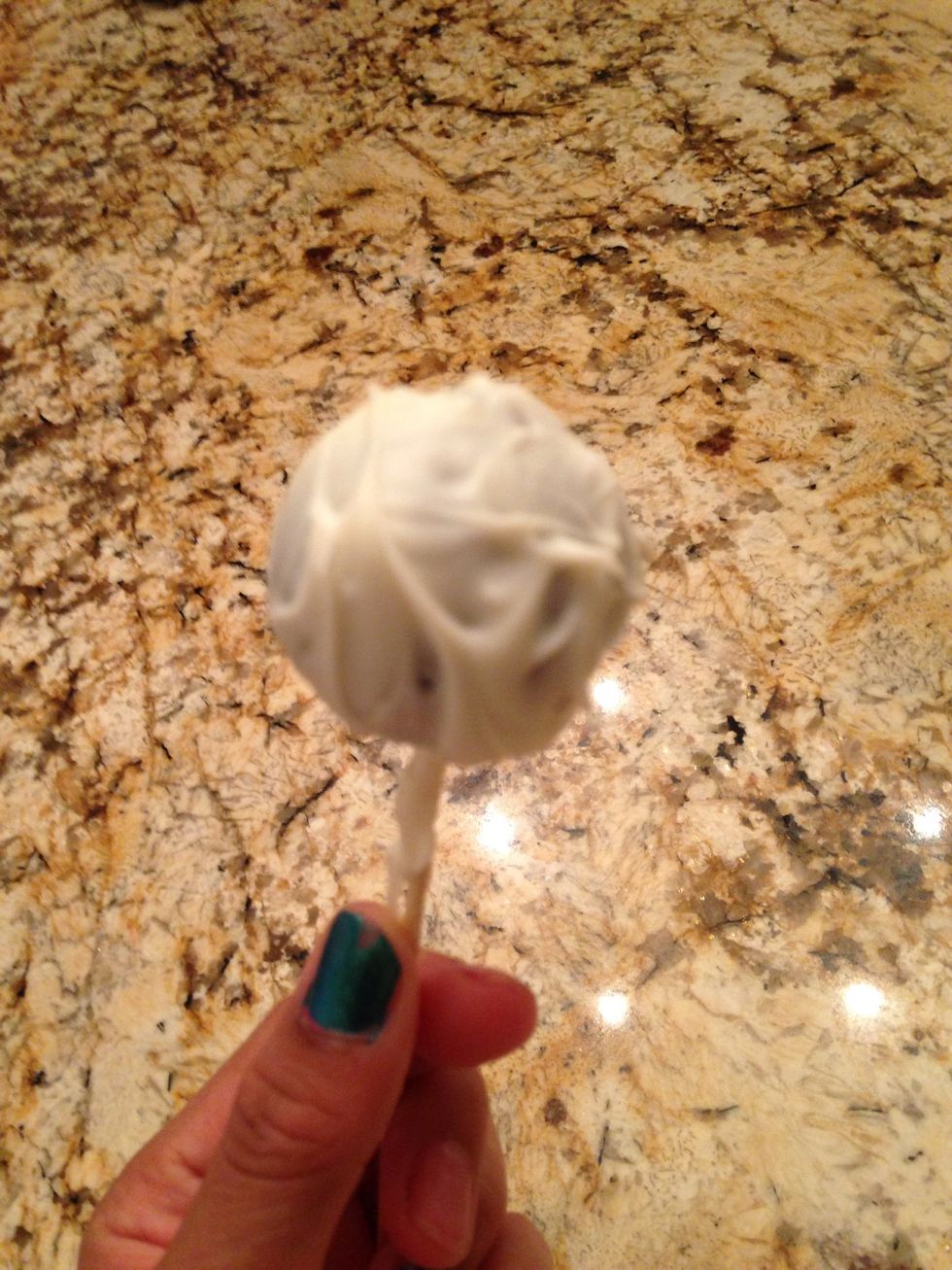 Then dip your ball into the bowl of the melted chocolate , it'll harden its self :
Add designs or anything you want 👌
ANY SUGGESTIONS ? MESSAGE ME (;
favorite cake mix
medium size bowl
white or regular chocolate
or chocolate melts
frosting ( any flavor preferred)
microwave
300-350 degrees fahrenheit oven
butter spray
forks or mixer thing
food coloring (optional)