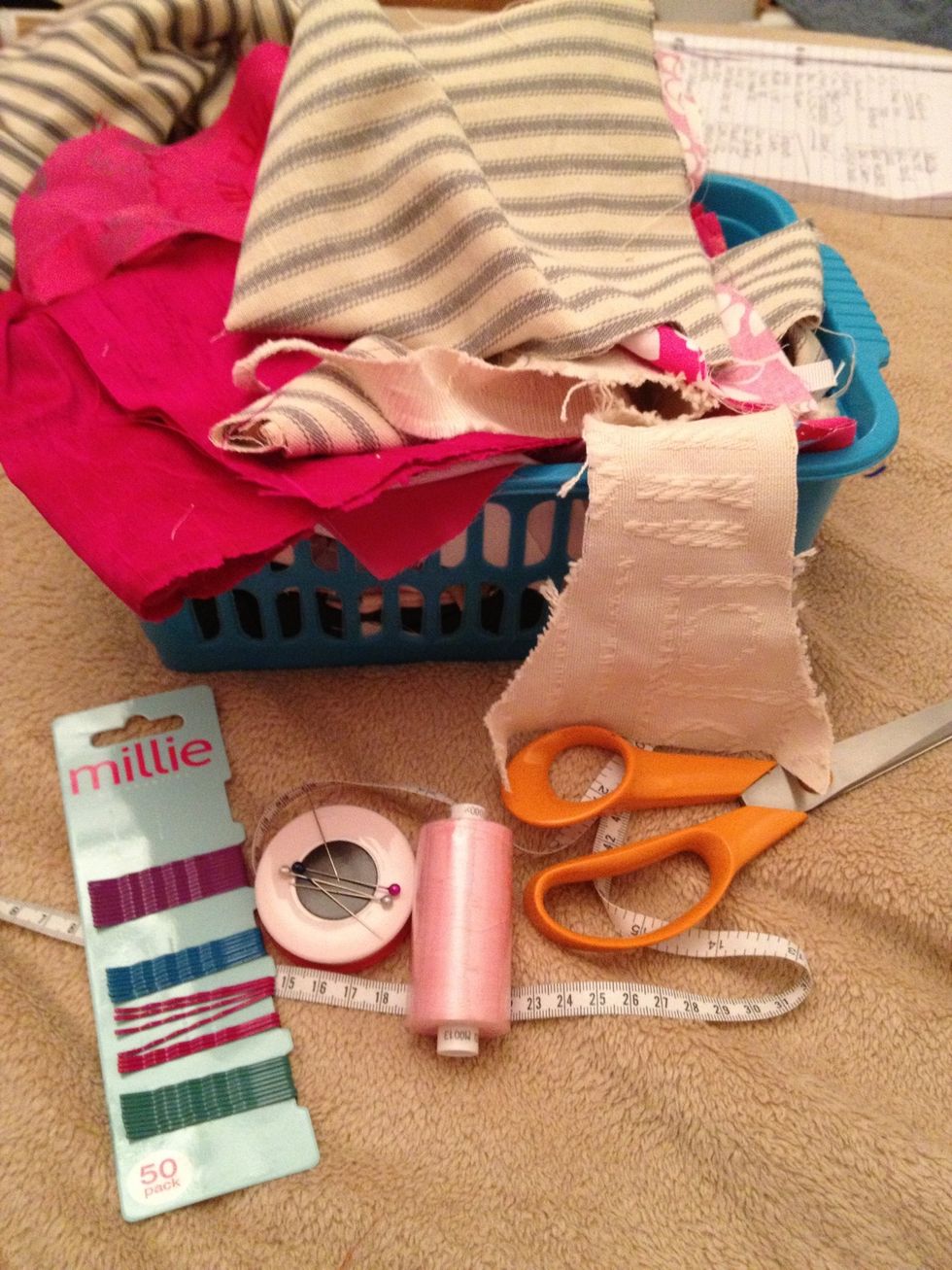 Gather supplies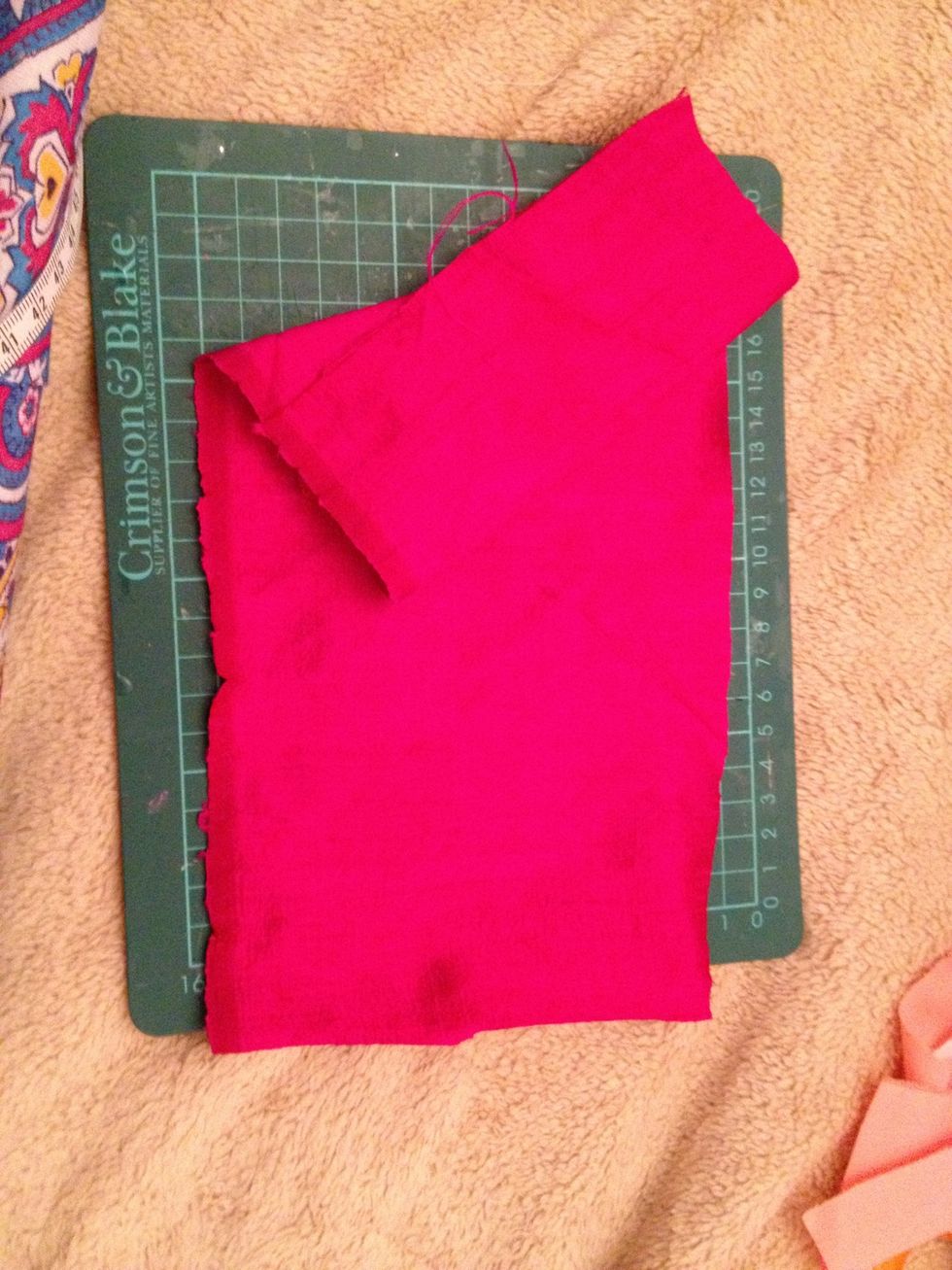 Choose your material,
33cm x 14.5cm this is the size I used but normally I don't measure. Remember you now is going to be half the length of you starting size and about 5 cm smaller in width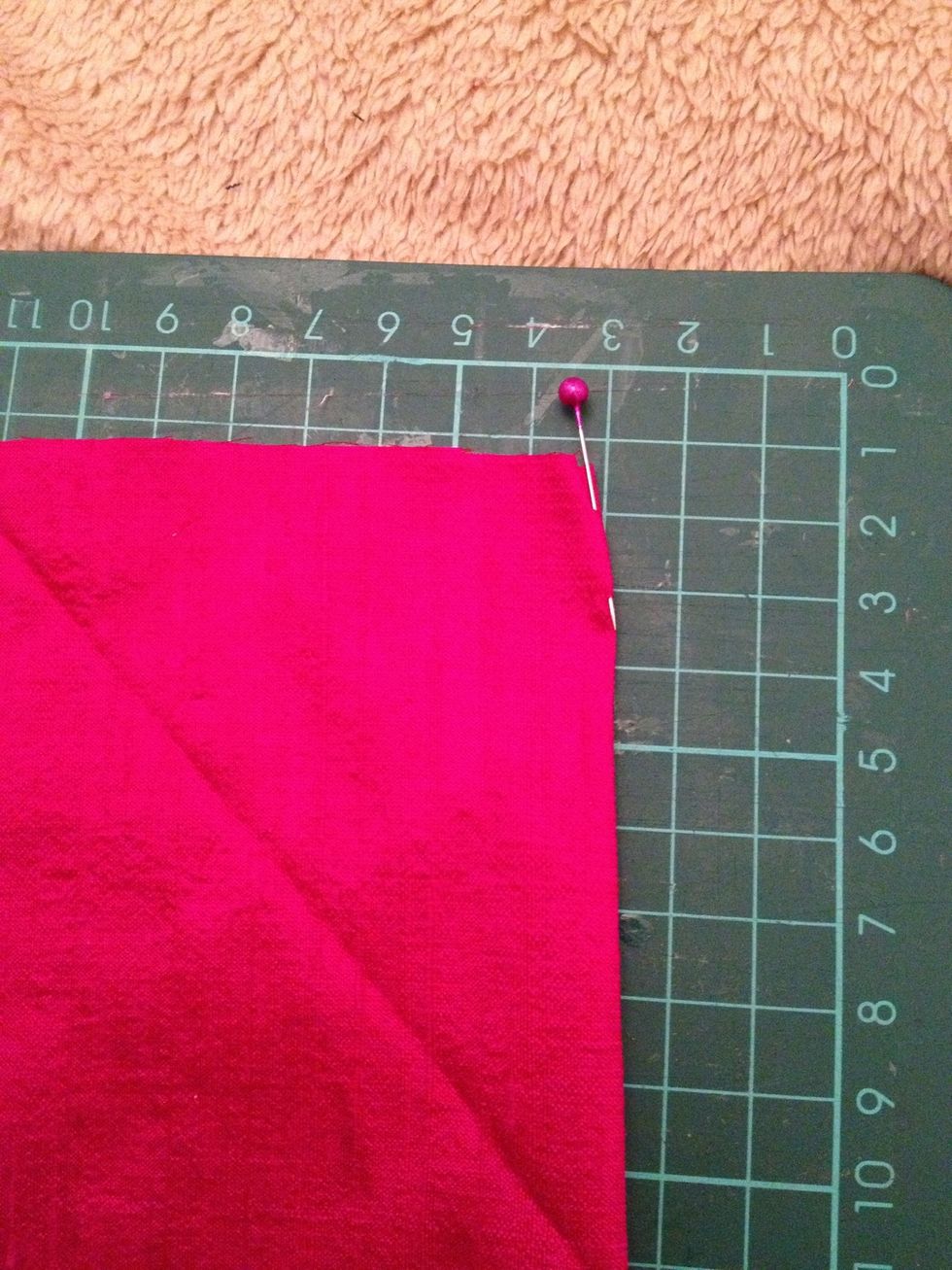 Fold material in half length ways and mark with a pin, unfold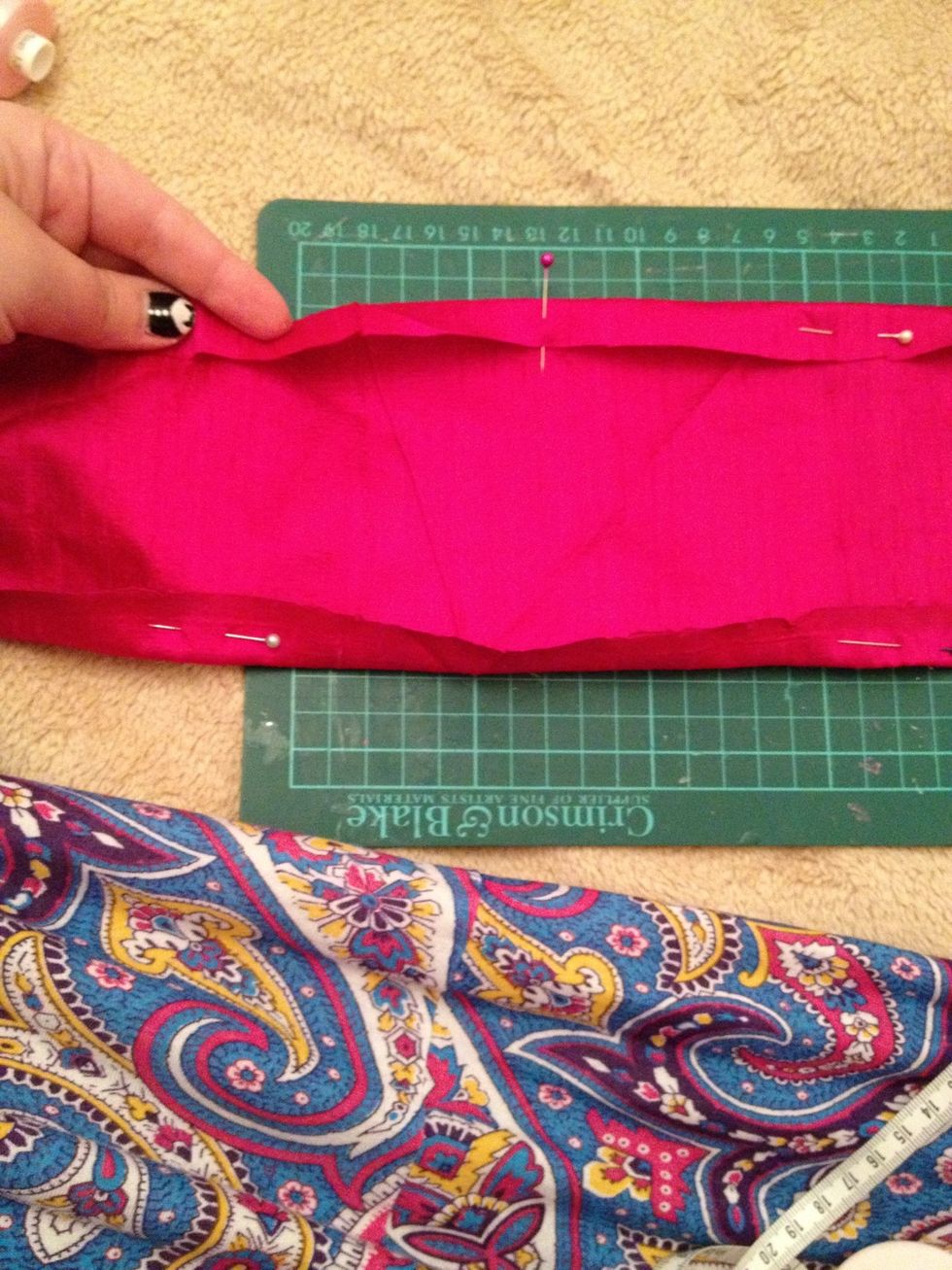 Fold a small hem at top and bottom pin or iron in place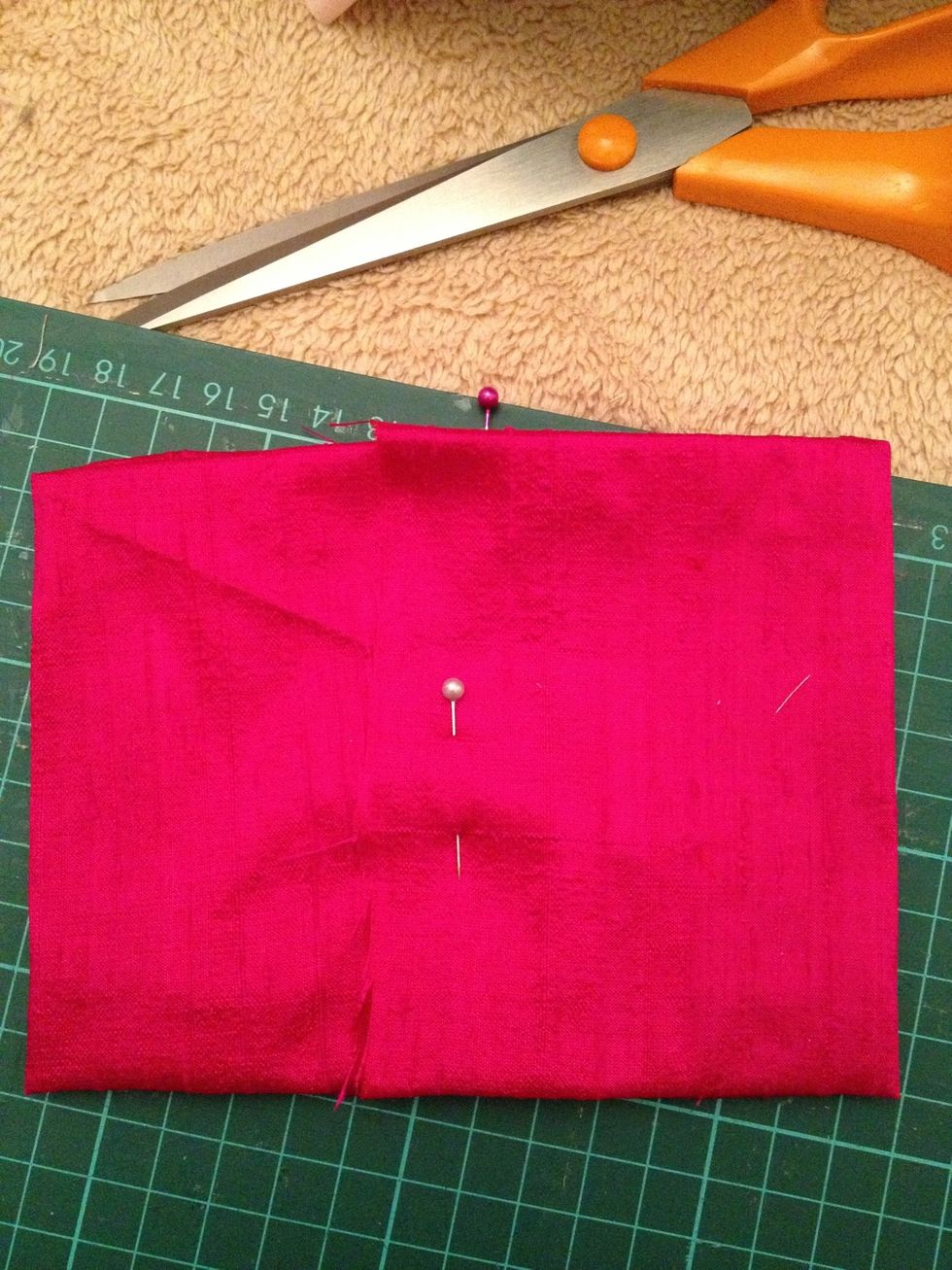 Make sure you remove the hem pins so that you only have these two on now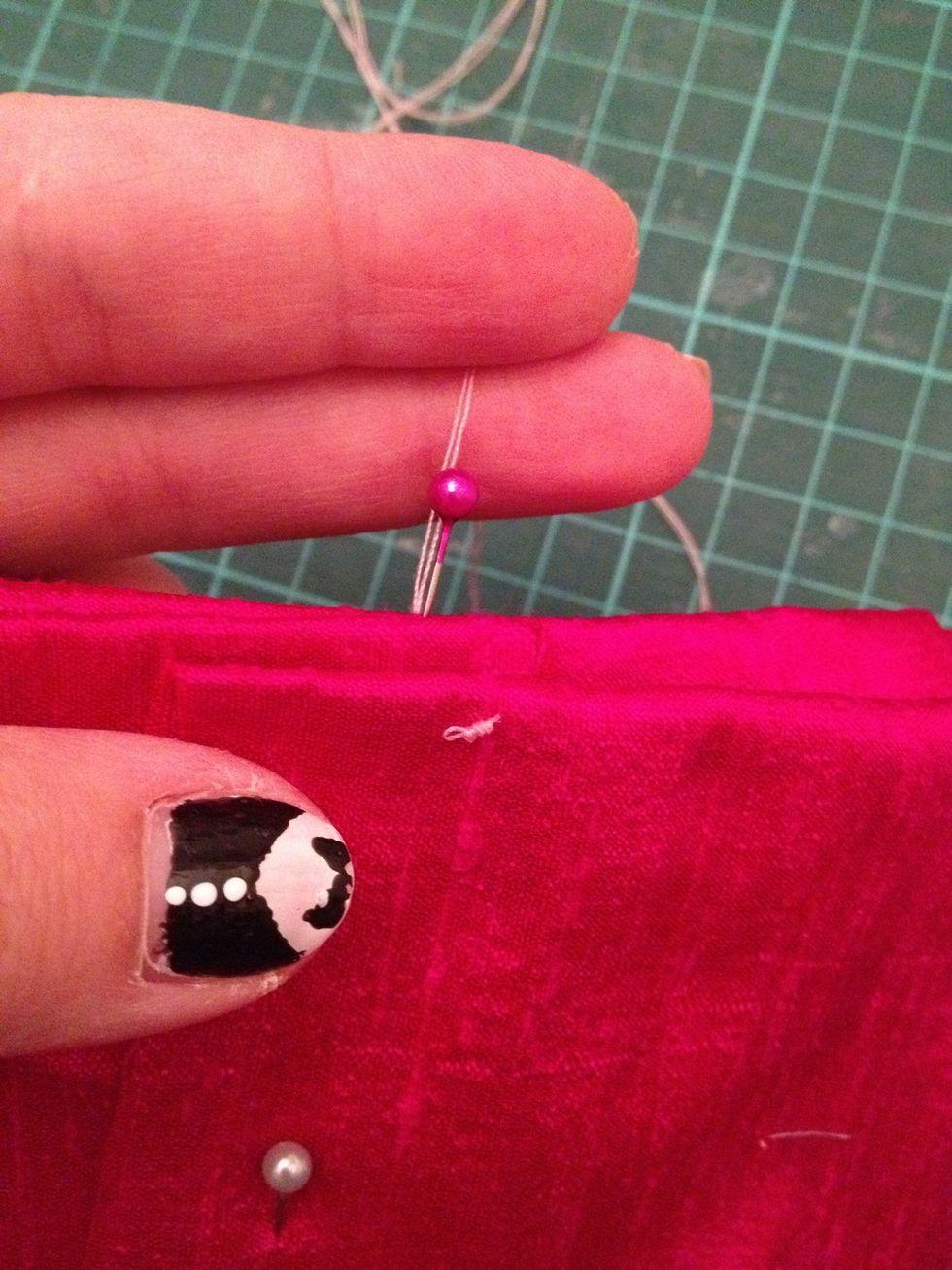 Stitch from the back to the front at the very top of the fabric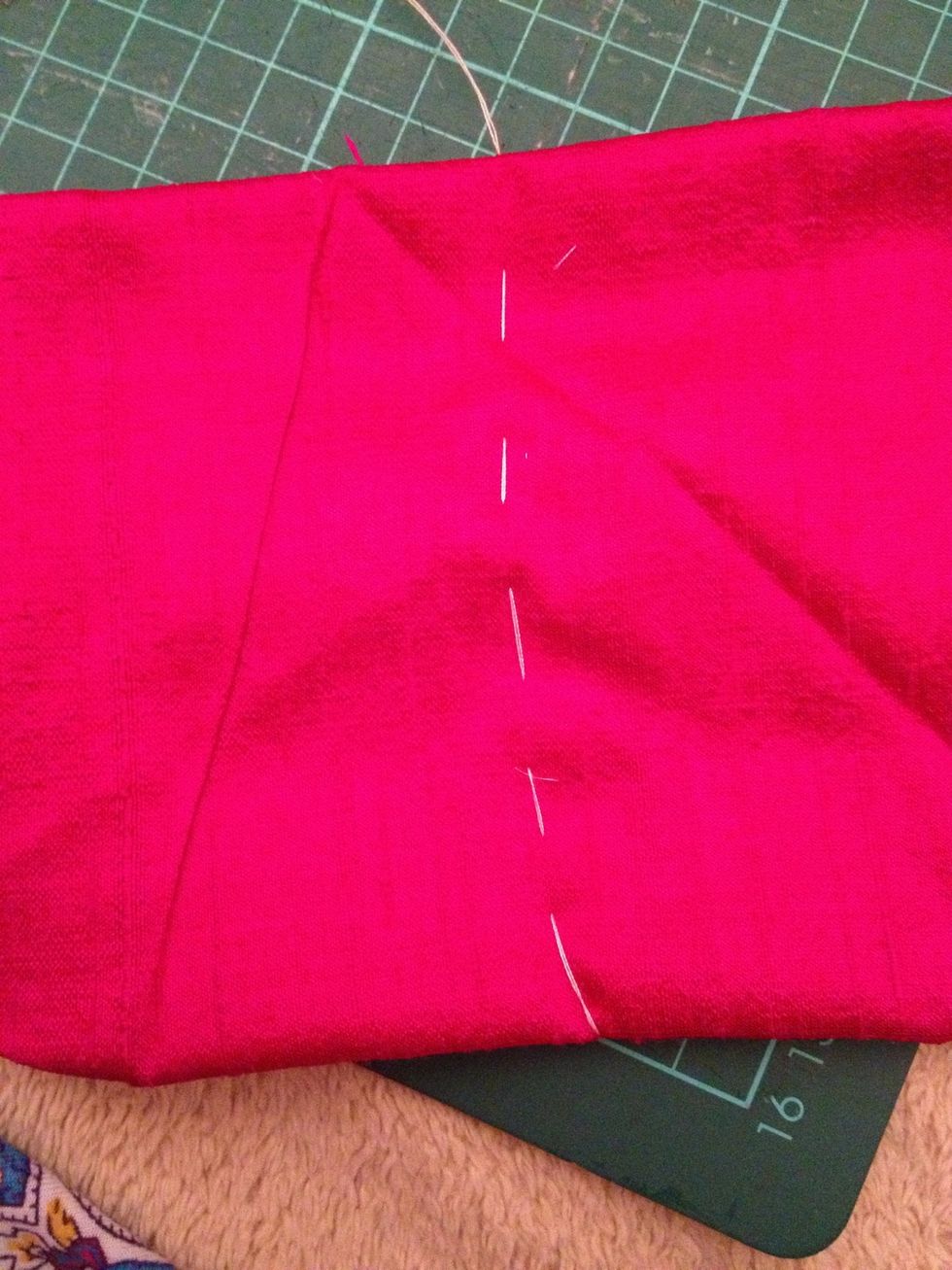 Then tack stitch all the way down the middle, do not use a tight stitch and it doesn't have to be perfect.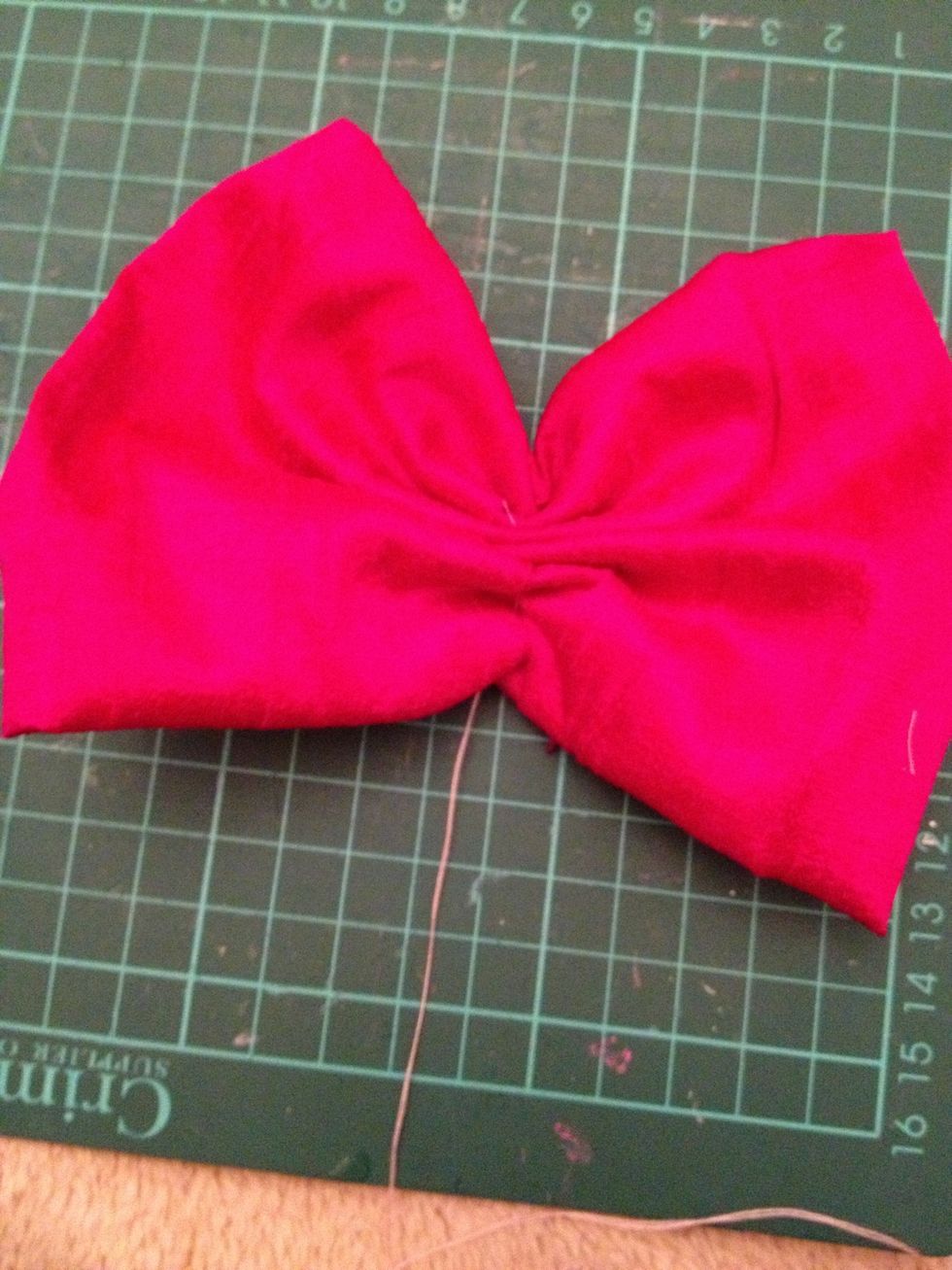 Keep on until you are happy with the shape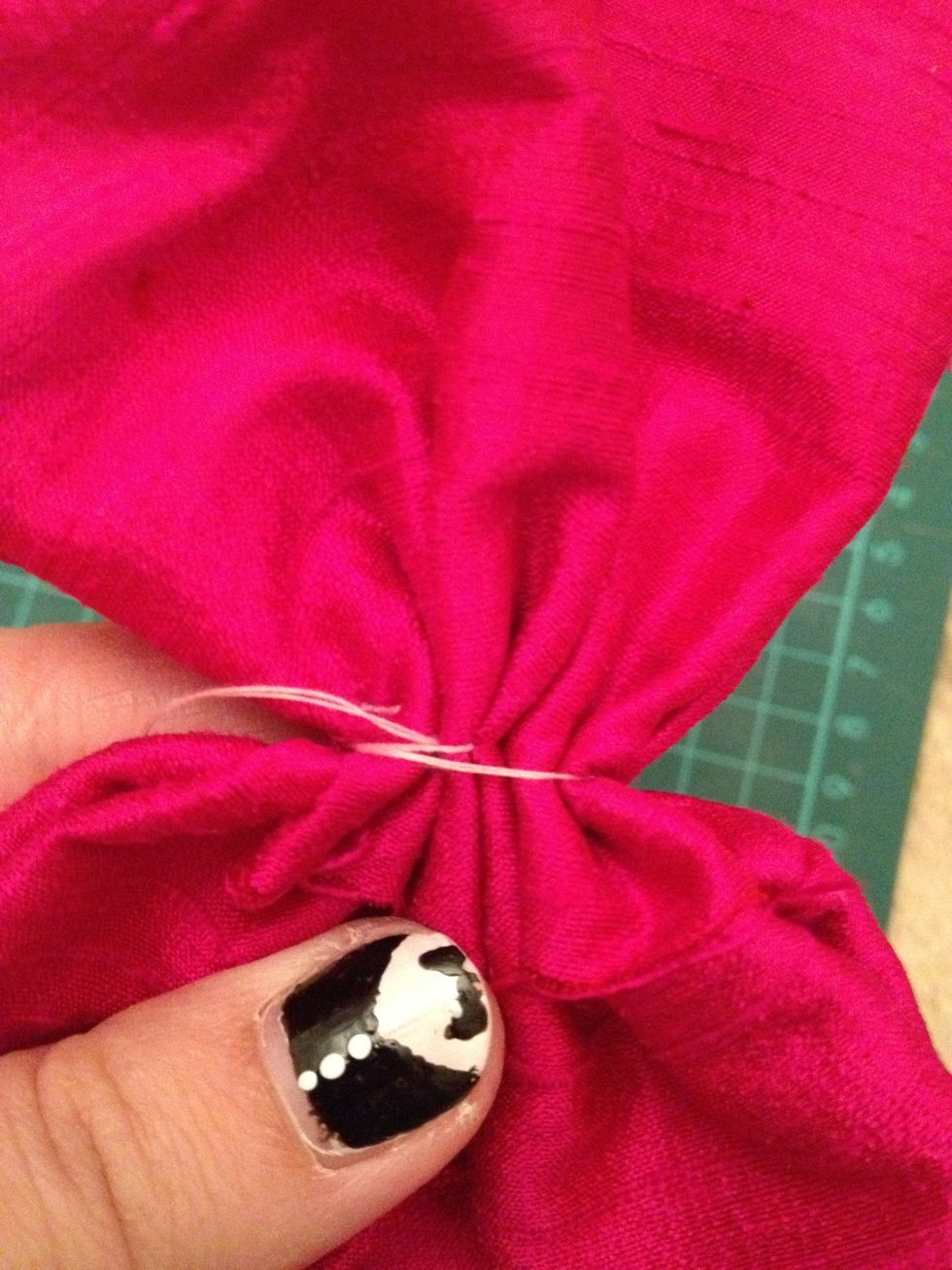 Wind the tread round twice tightly and secure with a small stitch on the back, do not cut thread yet!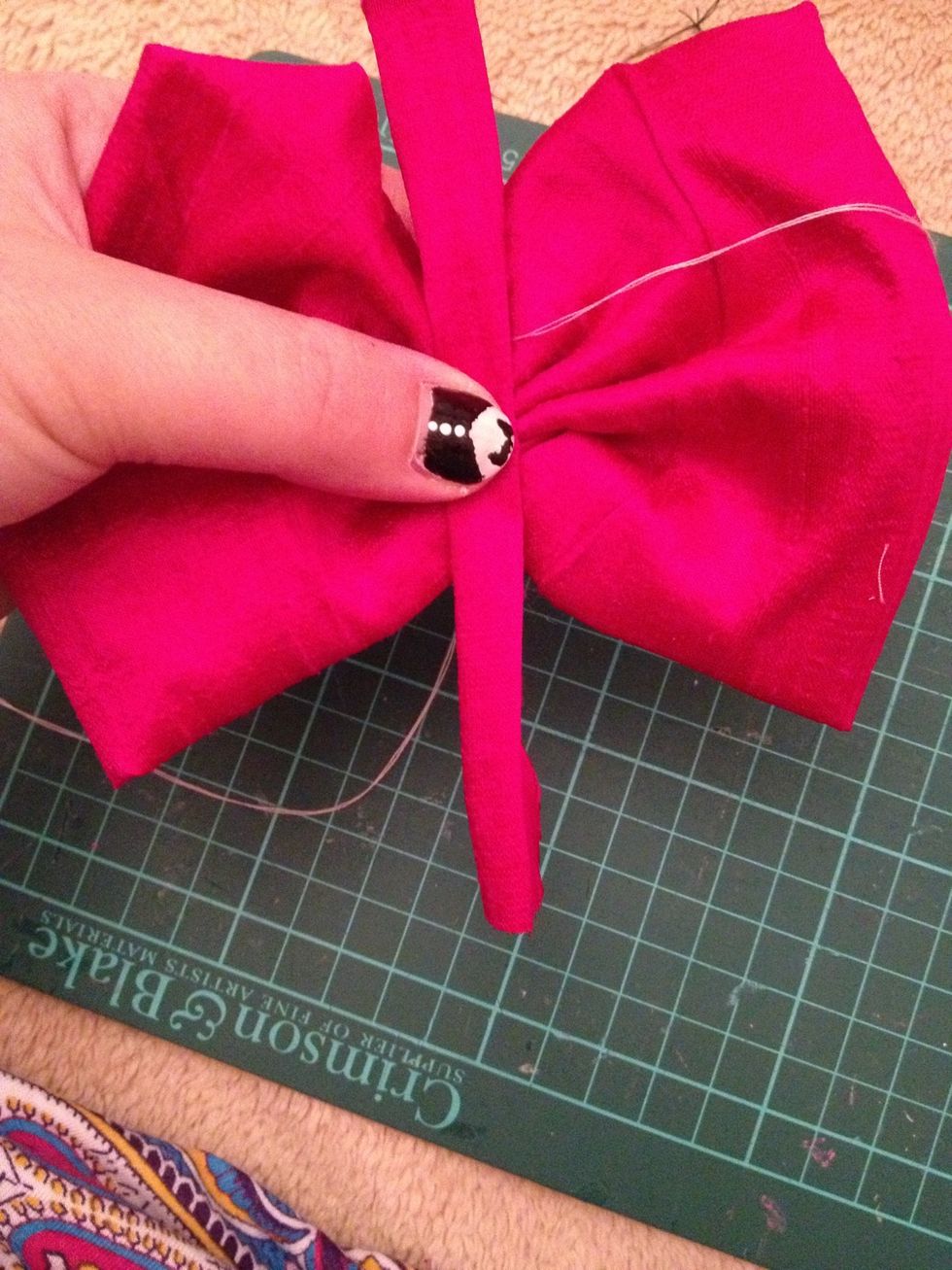 Place it over the middle of your now covering the stitches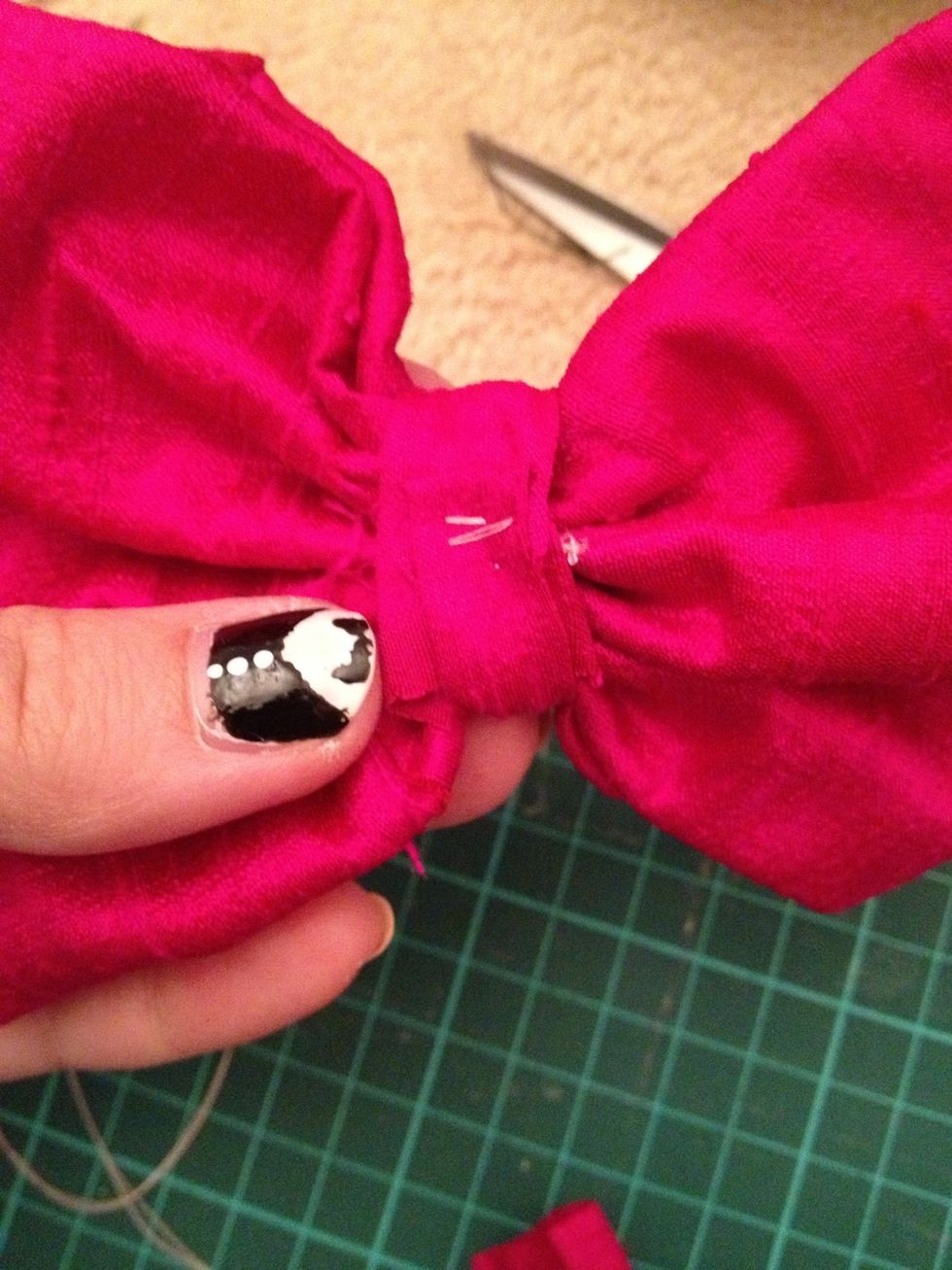 Overlap at the back and using your still attached thread sew through a couple of times and secure the cut thread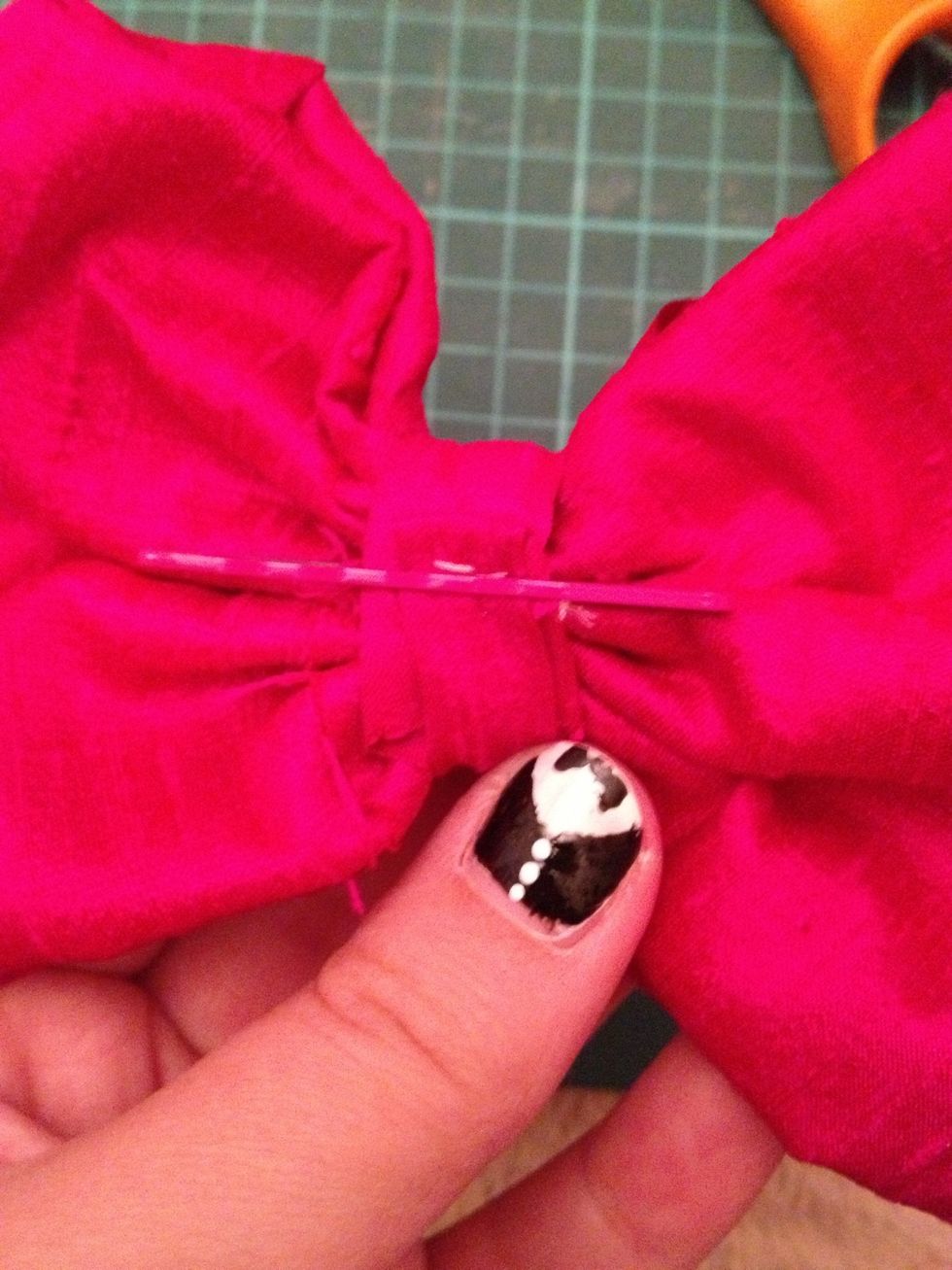 Attach bobby pin or clasp
Done!
You can use any size material and do the same steps to get different size bows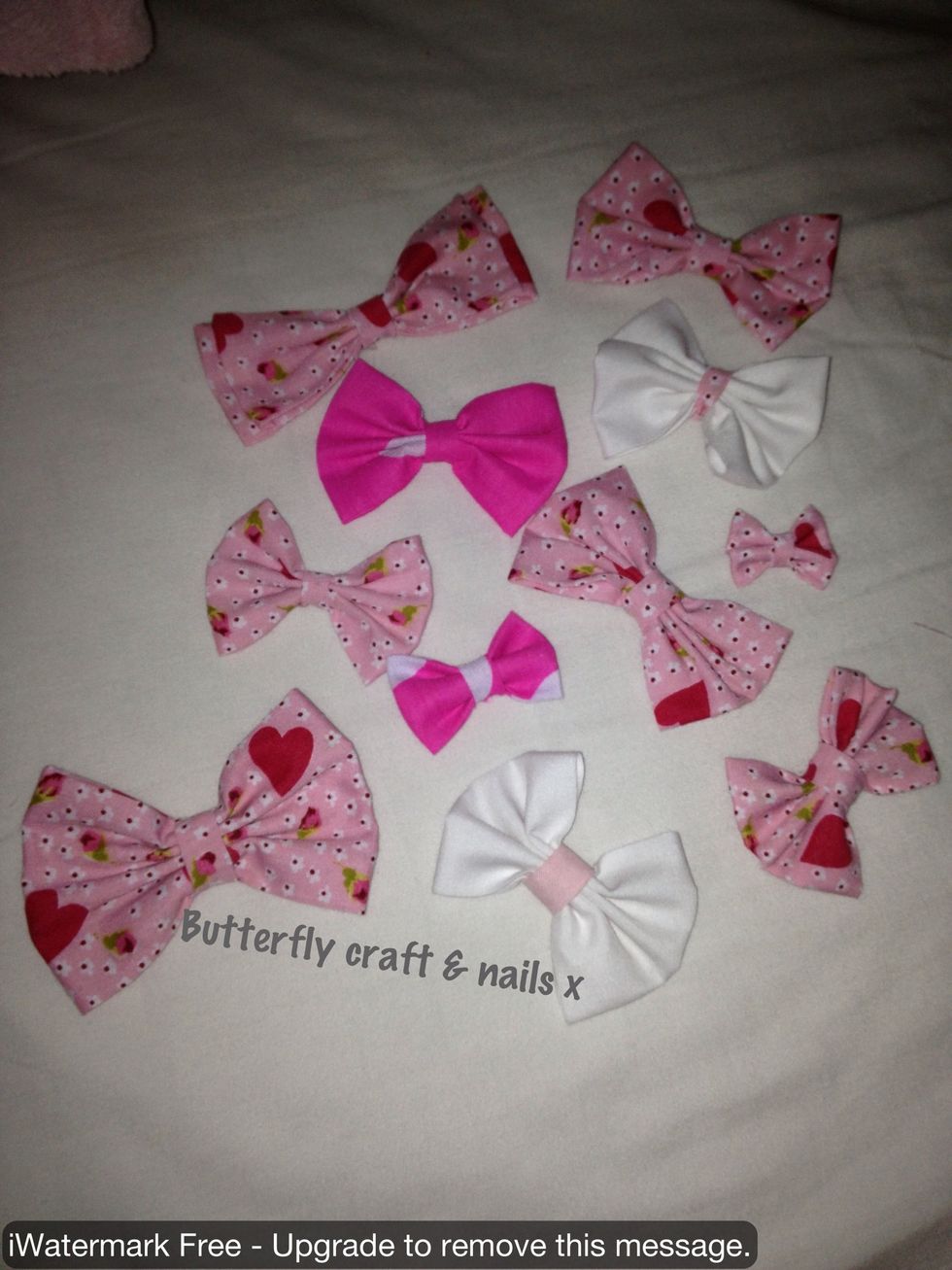 Here are some smaller ones
Make lovely little gifts. Enjoy crafting! 🎀
Material
Pins
Needle
Thread
Bobby pin
Measuring tape