I made these a few years back for the end-of-camp show at summer camp. :)
213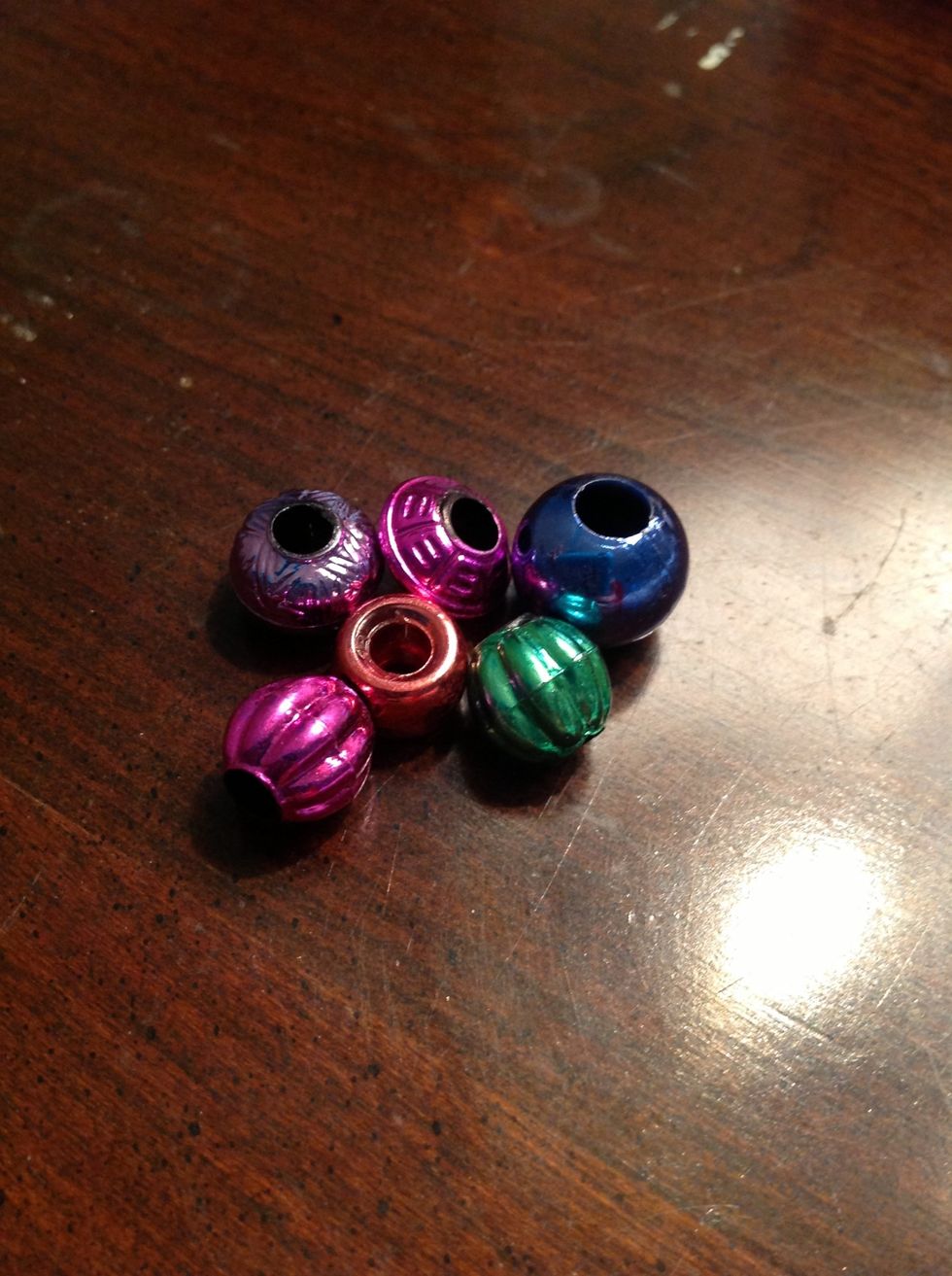 First you are going to need some beads, feathers, bells, etc. No glass beads for safety reasons. As long as they're plastic, they can be whatever size/shape/color you want! I got mine from Michael's.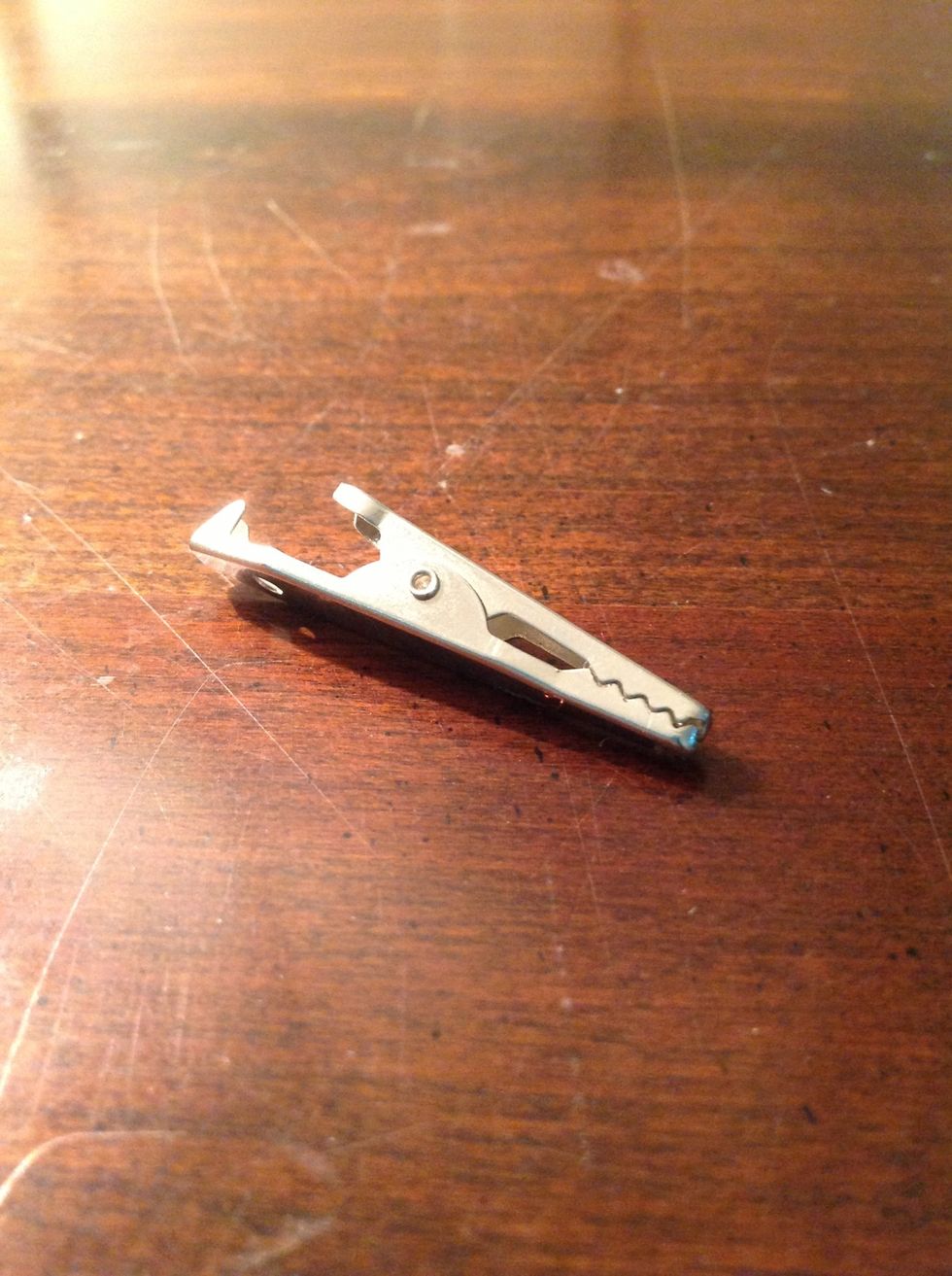 You're going to need a few alligator clips. Also from Michael's. make sure they're not too big, so that you can hide them in your horse's mane. Mine are about an inch long. :)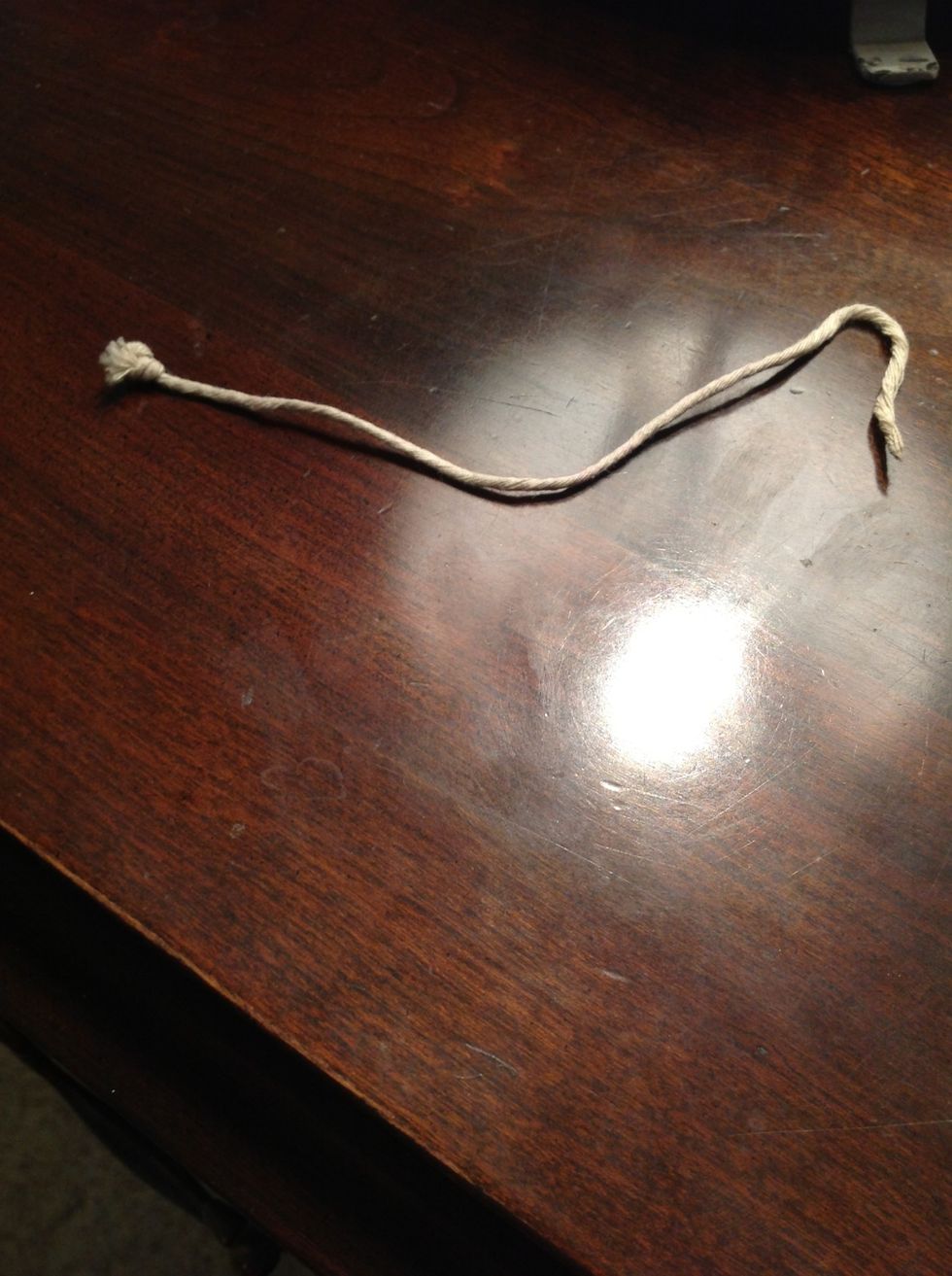 Get some strong string. It has to be breakable though, in case your horse happens to get stuck on something. No elastic string!! Cut about 7 inches, depending on your horse's mane length.
Tie a small knot in one end of the string.
And here is your finished product! Keep in mind that I just used beads. You can use whatever you want. Get creative!
Warning: DO NOT leave your horse unattended with these mane clips on!! They could get seriously hurt!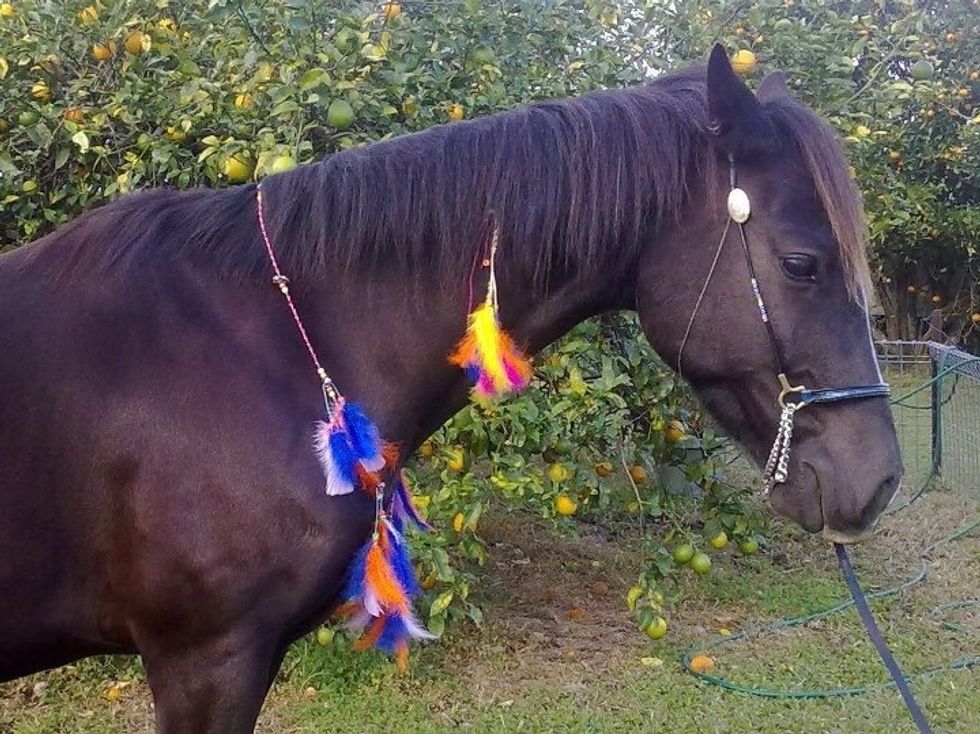 This person used the same technique to make their horse a necklace. I would love to see any pics of your horse with these on! Email them to me! thedisneydivas@aol.com Thanks! -Emma xx
Beads, Feathers, bells, etc.
String
Alligator Clips