Make Cut Off, Bleached and Distressed Shorts.
43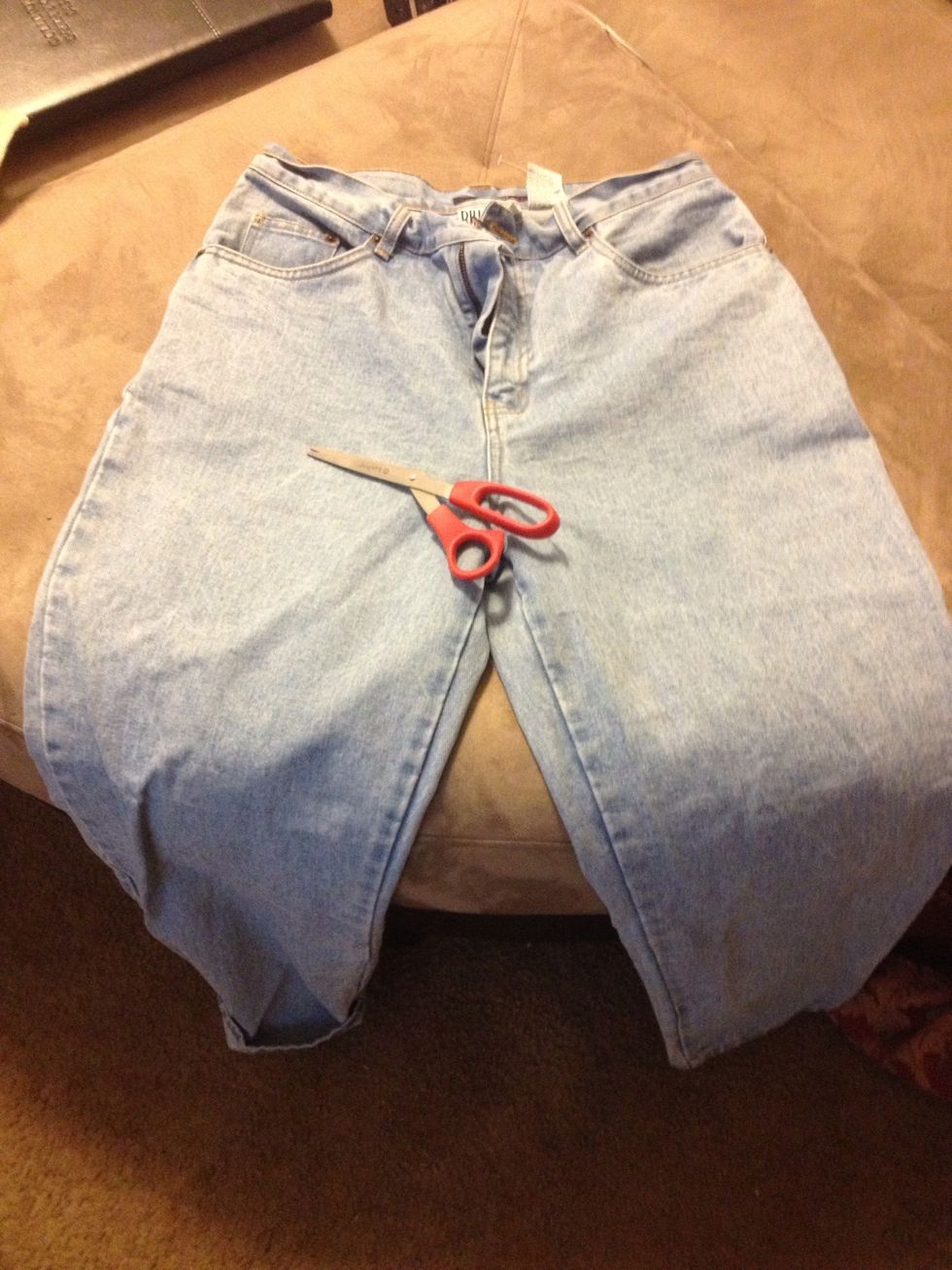 Pick out a pair of jeans that you no longer wear or picked up especially for this project. Try the pants on to get a good idea of where you would like to cut them. You can use a marker or stick pen.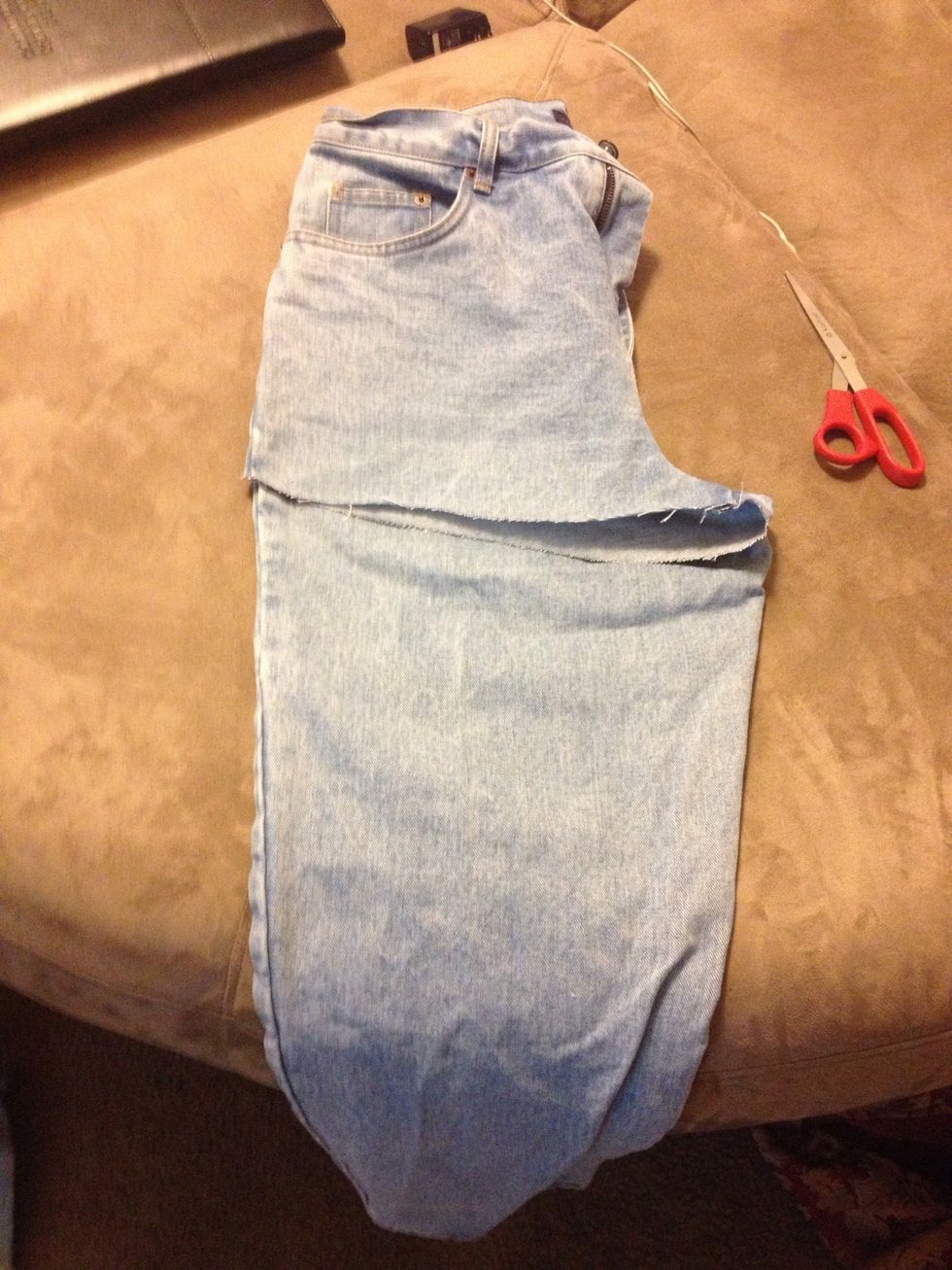 It doesn't really matter how straight you cut them (that can add to the rugged effect). Make sure that both legs are right around the same lengths by cutting the second leg from the first leg.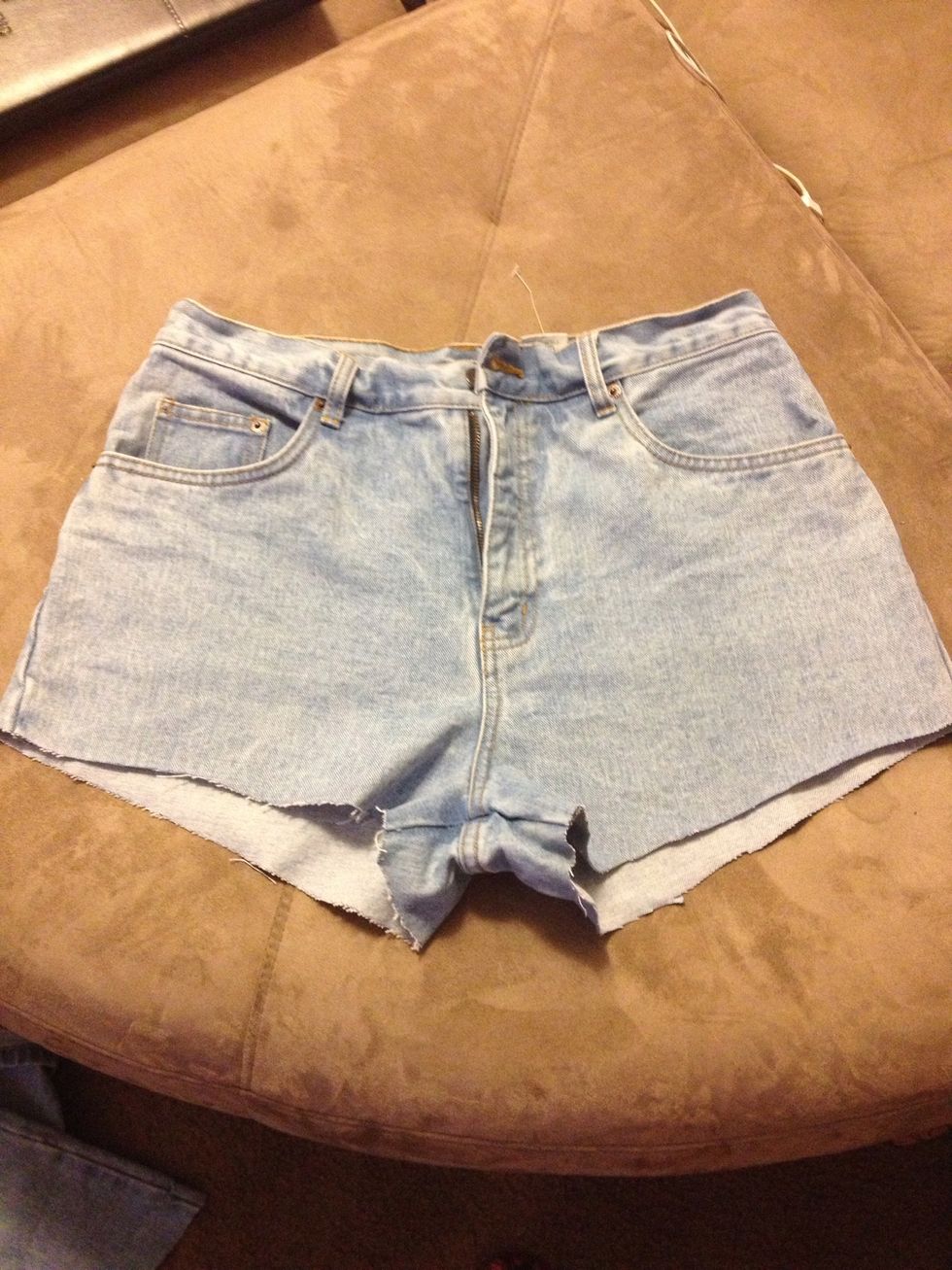 Now your shorts need some distressing. Use your marker to mark lines then use scissors to cut the lines. Cut slits in the rims on your pockets and use the sand paper to rough up the edges.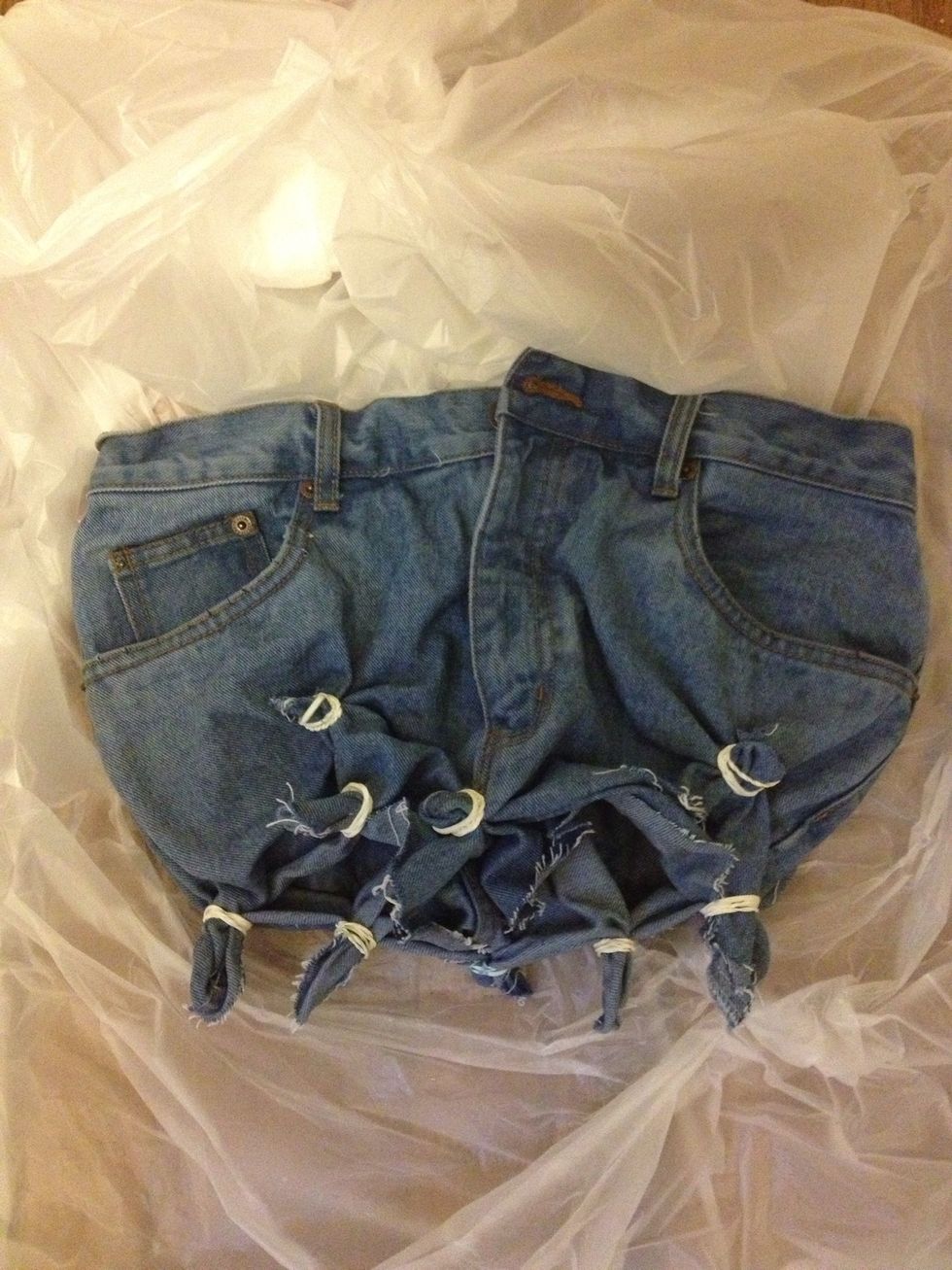 Next, use your rubber bands to tie up your jeans. Rubber band the bottom of the shorts as well as a couple of spots on the front and back of the jeans where you would like that tie dye effect.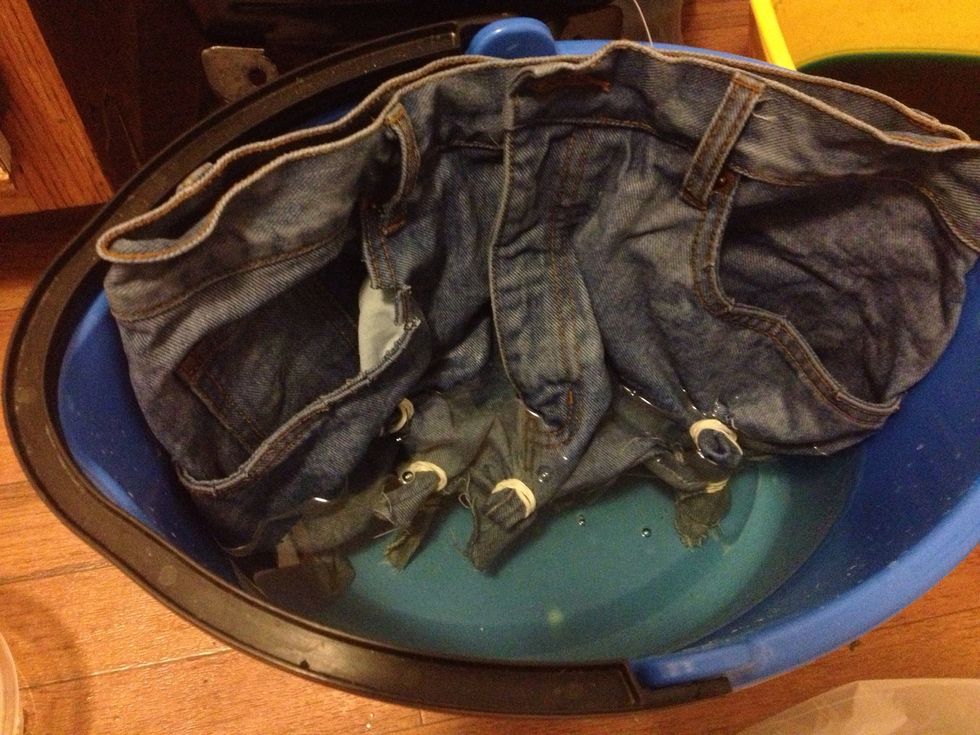 Make sure you pre-rinse the jeans. You will also need to use a bucket to make a 2 parts water/1 part bleach mixture. Then, put just the bottom of the jeans in the bleach mixture. Give them 30 minutes.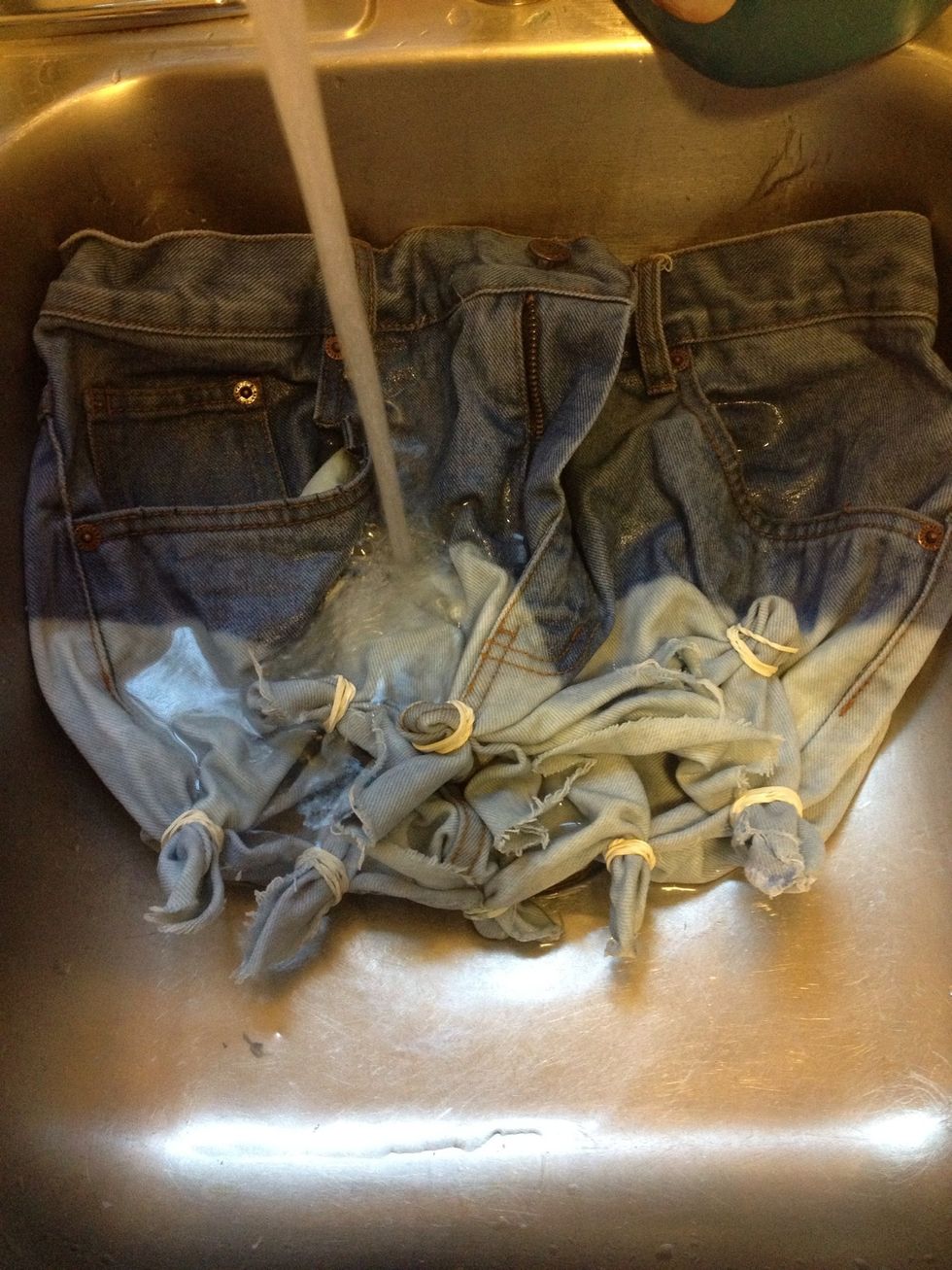 Rinse them in warm water to rinse out the bleach. Take off the rubber bands. Rinse for 2-3 minutes.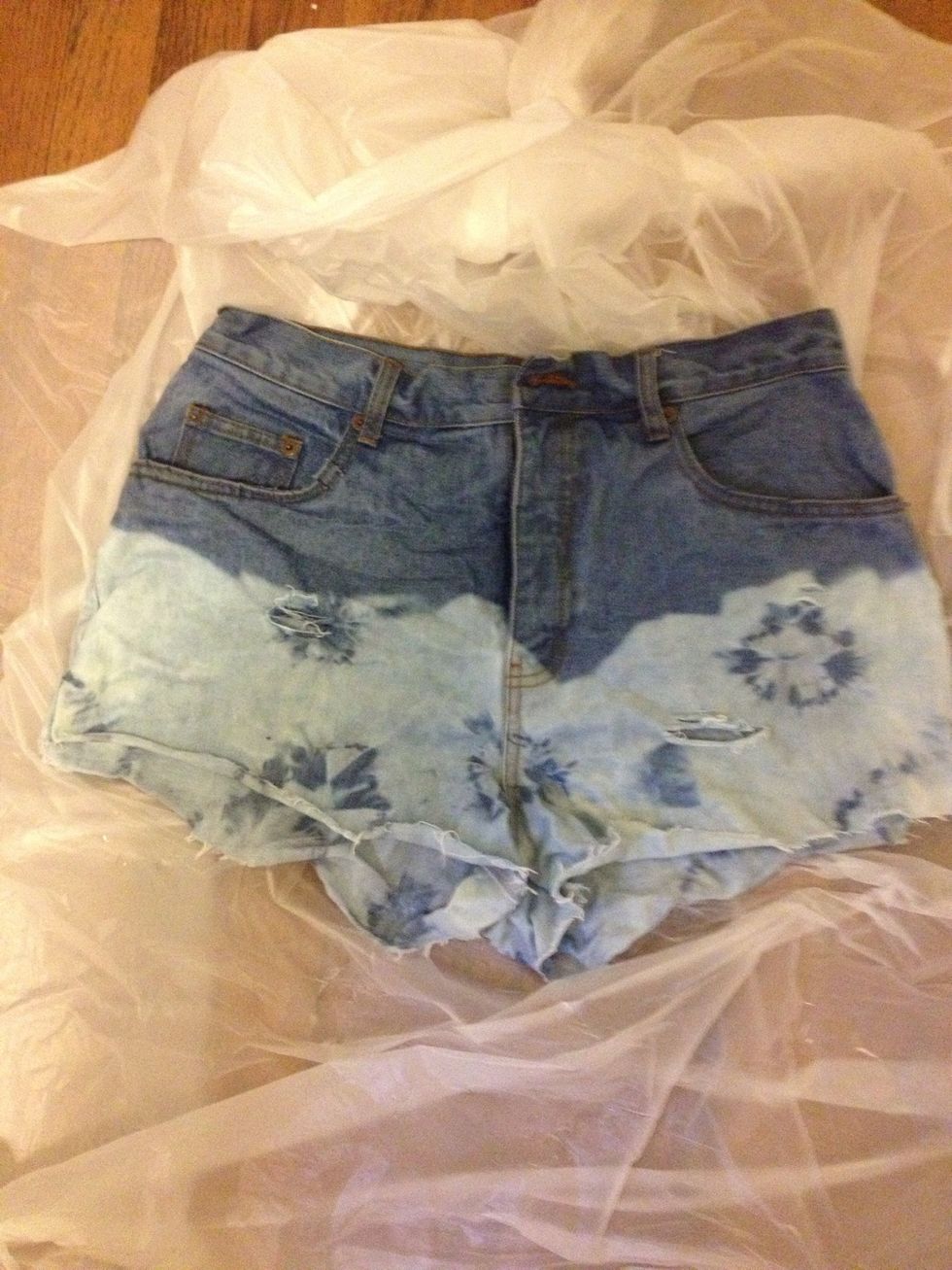 After rinsing them for around 2-3 minutes, put them in the washing machine and let them go through a cycle in warm water. Then, put them in the dryer or let them air dry.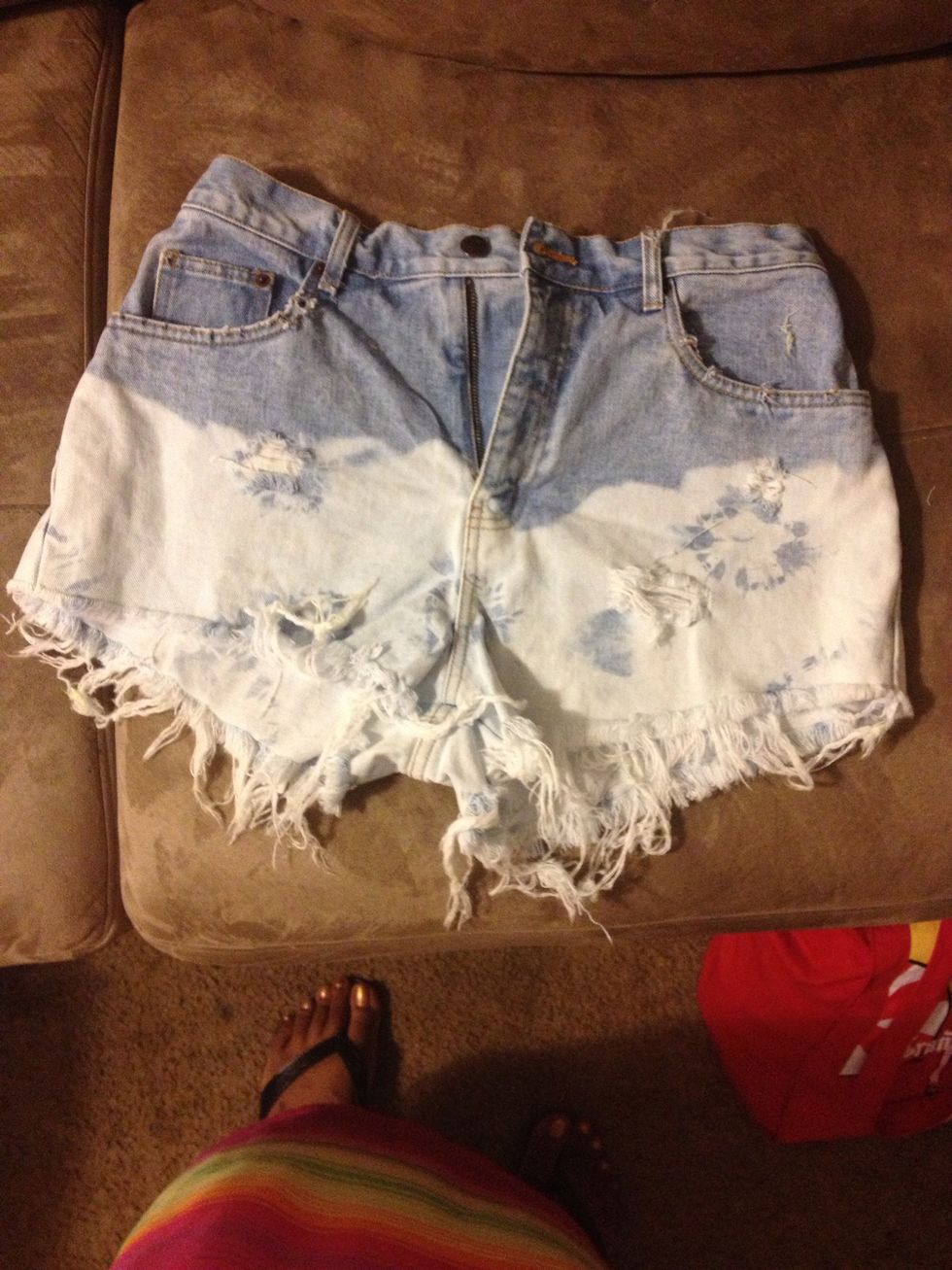 Owwwww.....now you have the super, sexy distressed shorts! Enjoy!!
Not too short and not too high! These high-waisted distressed and bleached shorts are on point!
Scissors
Jeans
Bleach
Rubber bands
Sand paper
Marker or stick pen
Bucket
Water
North Charleston, South Carolina