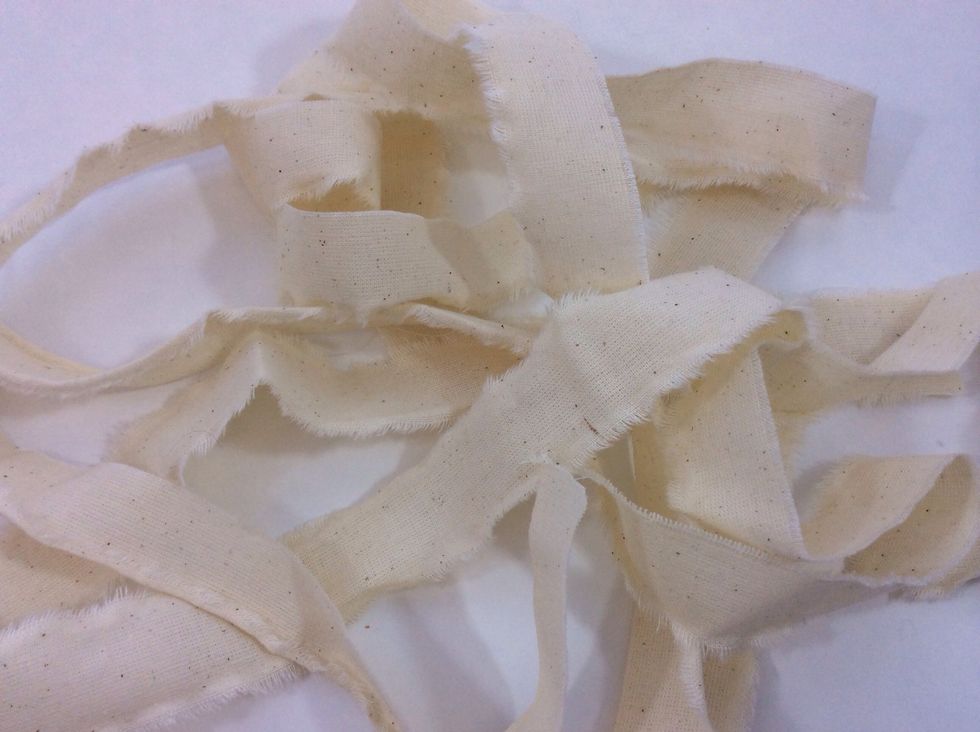 Tear muslin fabric into desired width for ribbons. Remove all the threads and strands from tearing.
Gather your favorite stamps.
Start stamping! You can stamp single images....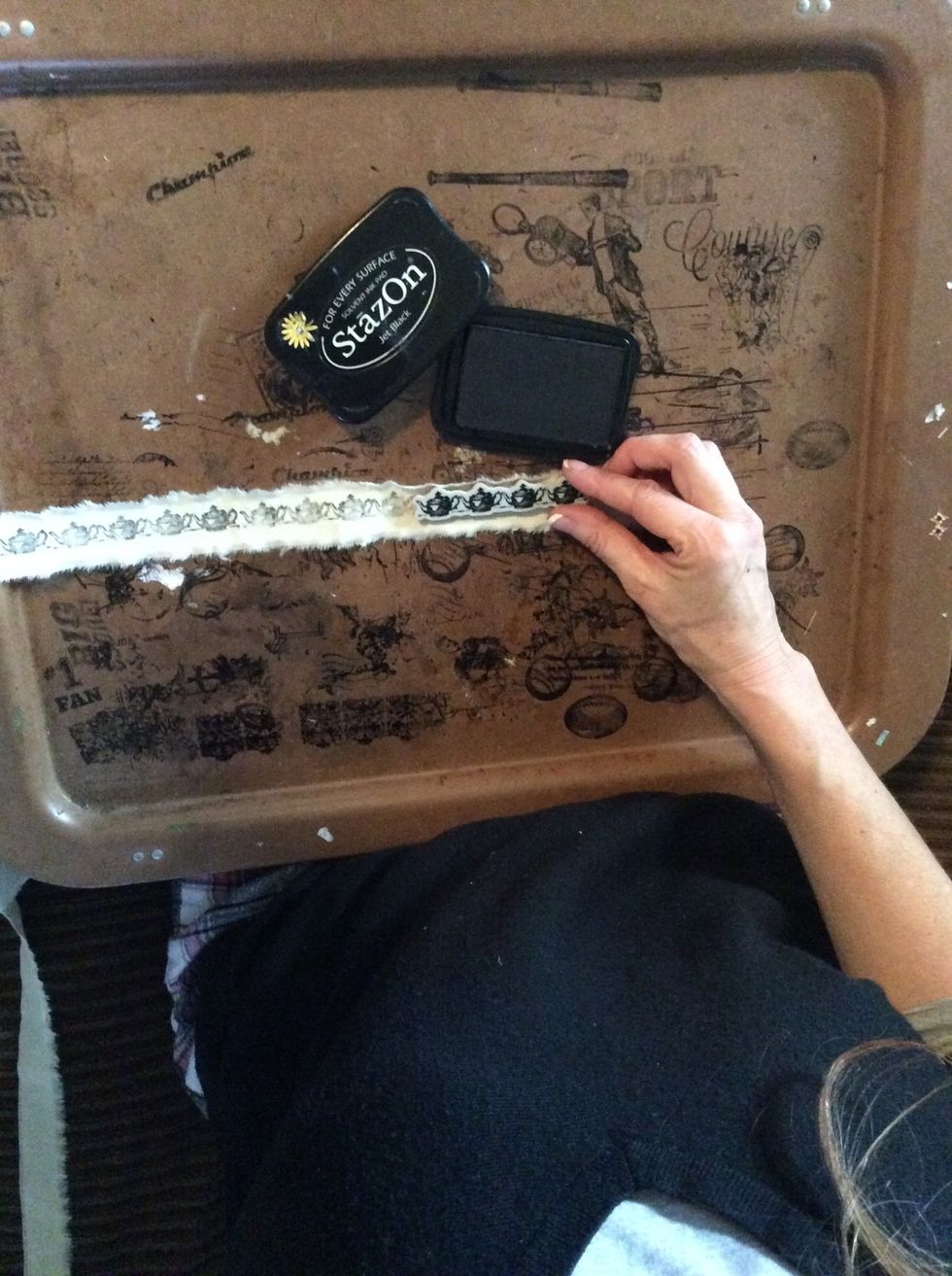 ...or continuous border stamp images.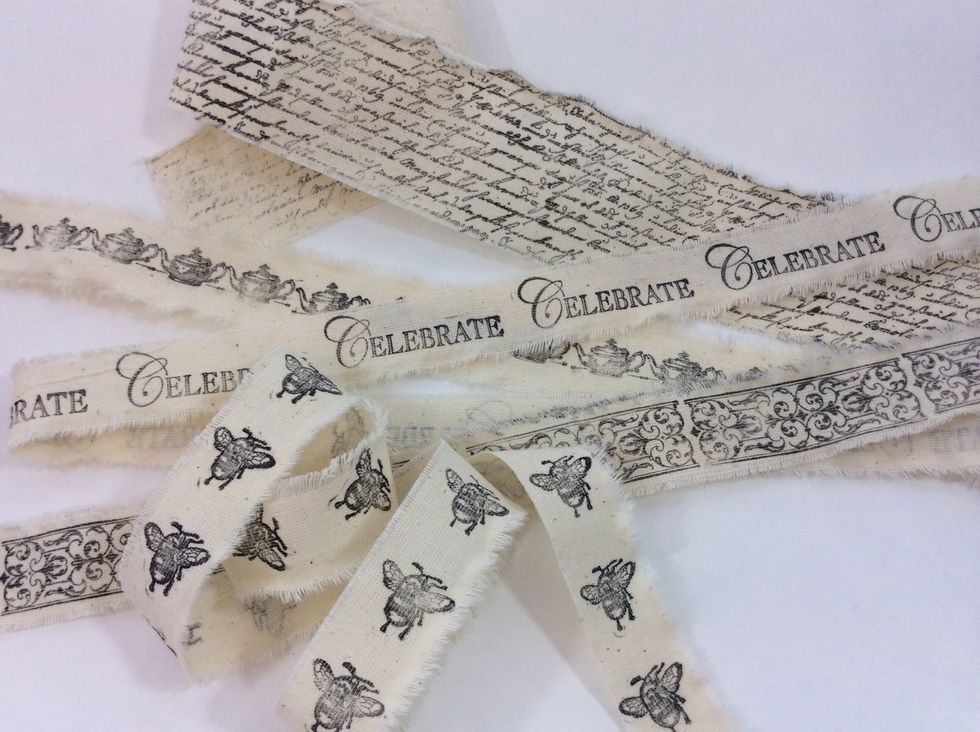 Use images, words and element stamps for a great variety of ribbons.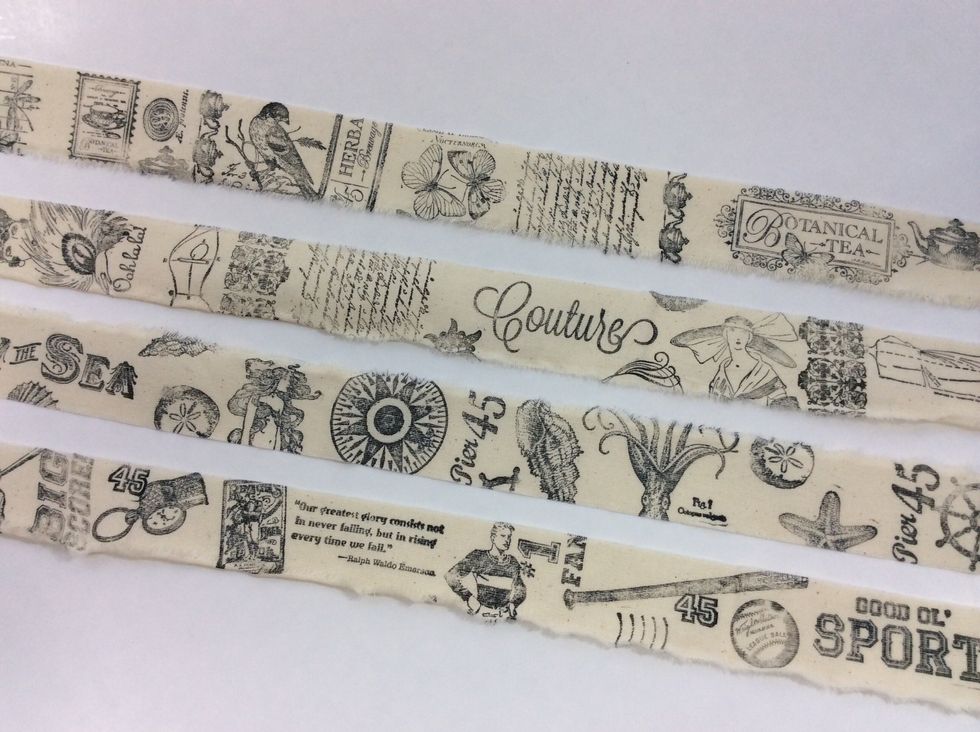 Use a mix of of all styles of stamps to create cool collage ribbons like these.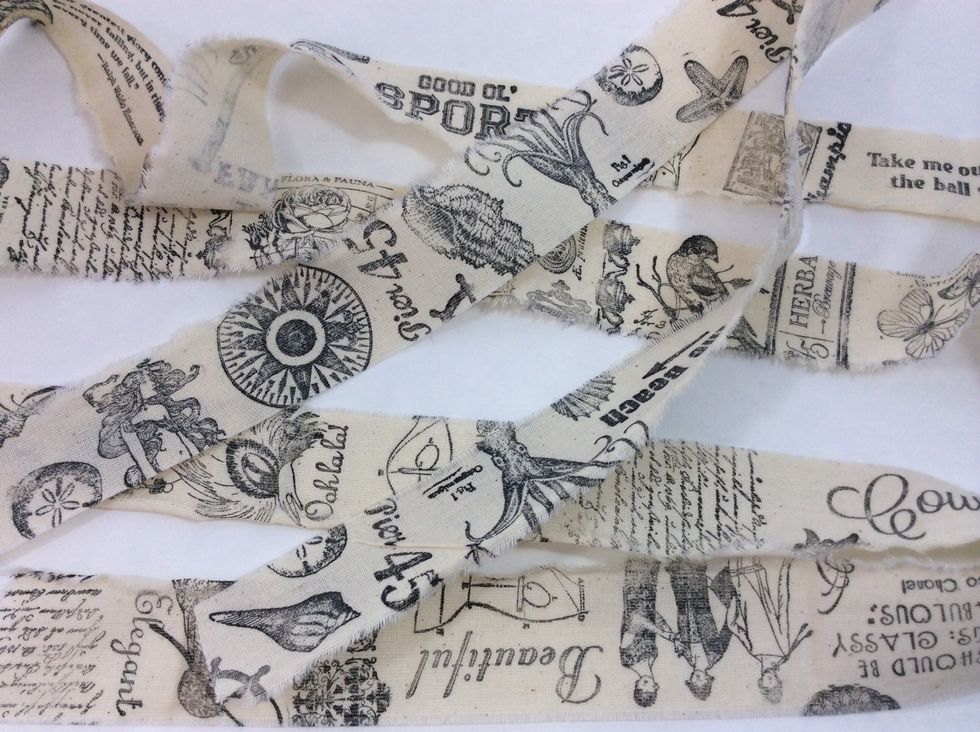 So fun! These are my favorites!!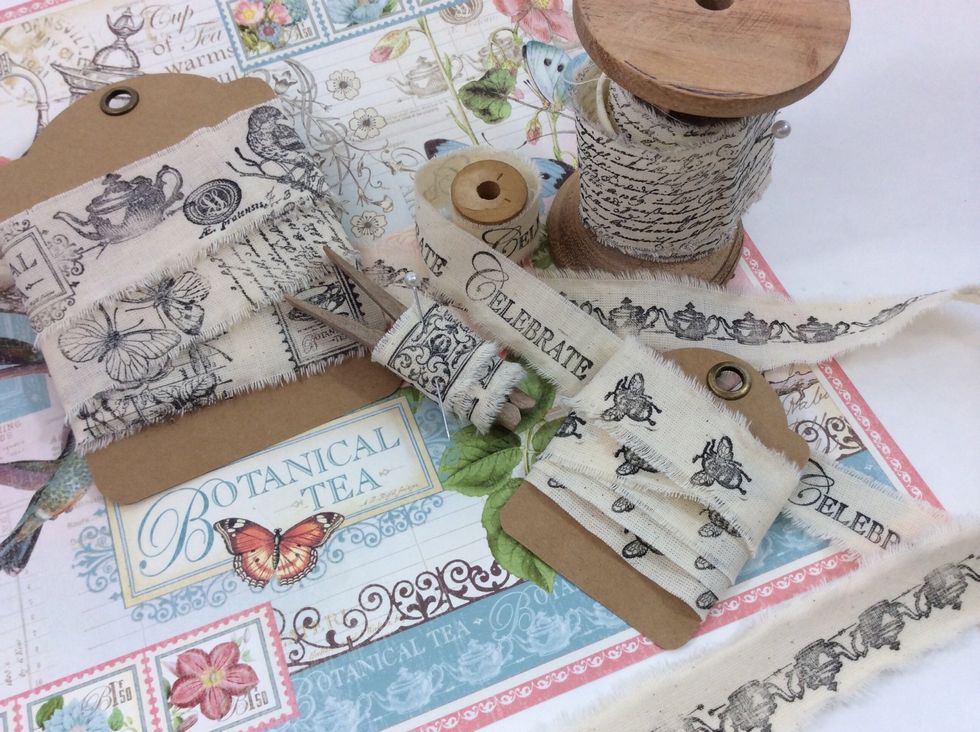 My custom made ribbons match my papers perfectly!! What a fun extra coordinating embellishment to have on hand for Papercrafting and mixed media projects.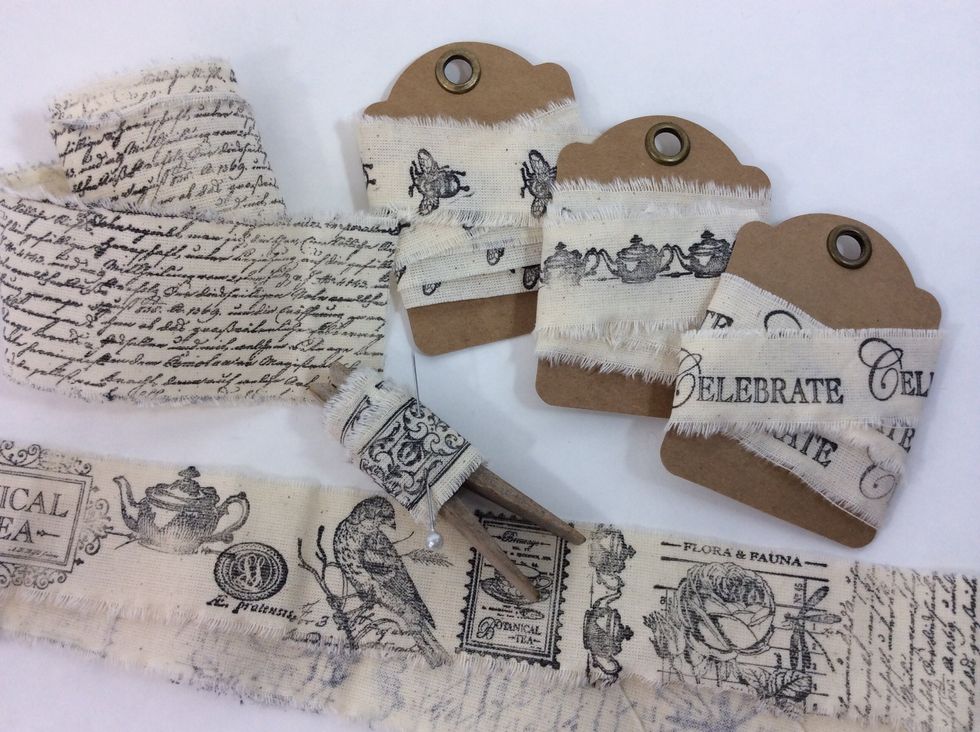 Creatively package for great gifts! Who wouldn't love a custom hand-made collection of ribbons??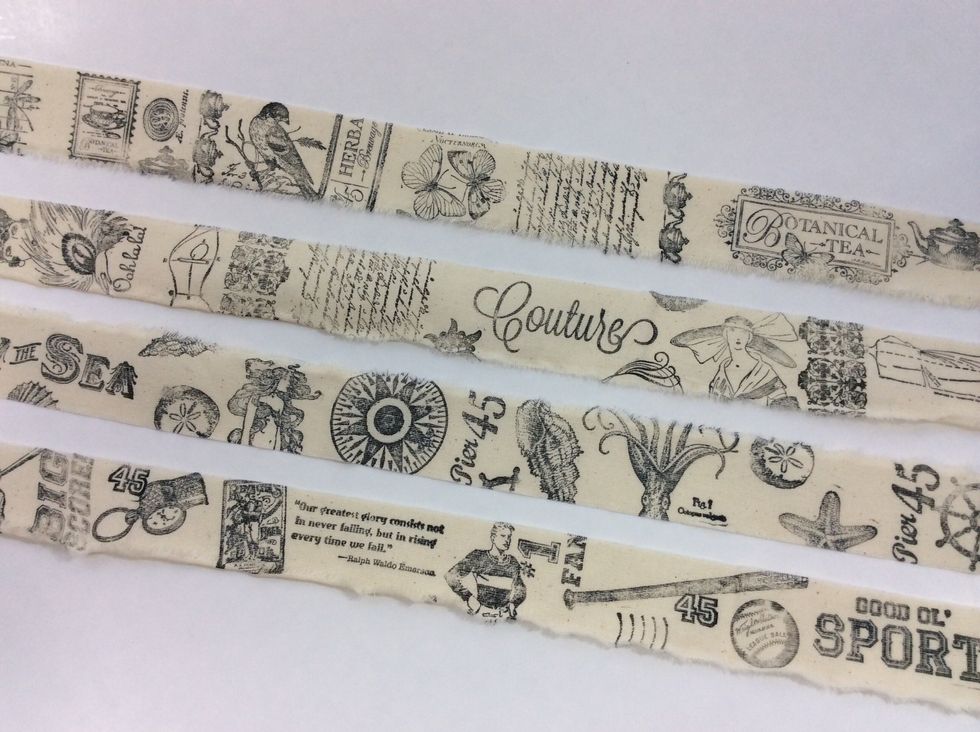 Thanks for checking out my guide today!! Happy crafting!
Muslin fabric
Stamps
Ink (I like StayzOn inks)