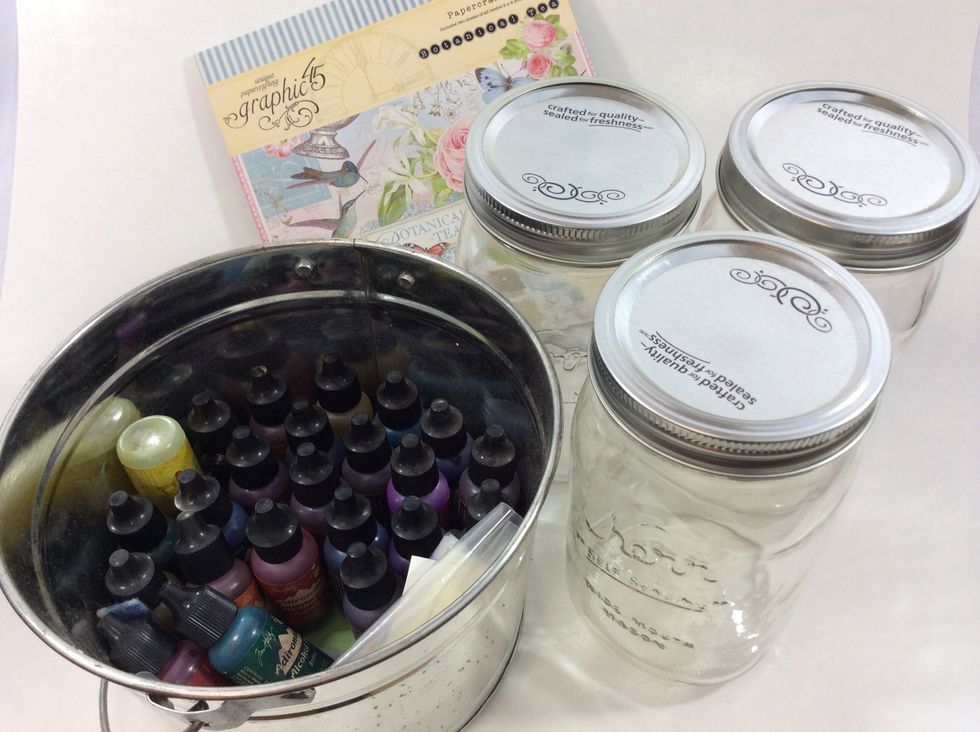 Create custom dye colors using alcohol inks. Combine different ink colors to achieve desired hues. I used Graphic 45's Botanical Tea paper as a guide to create my colors.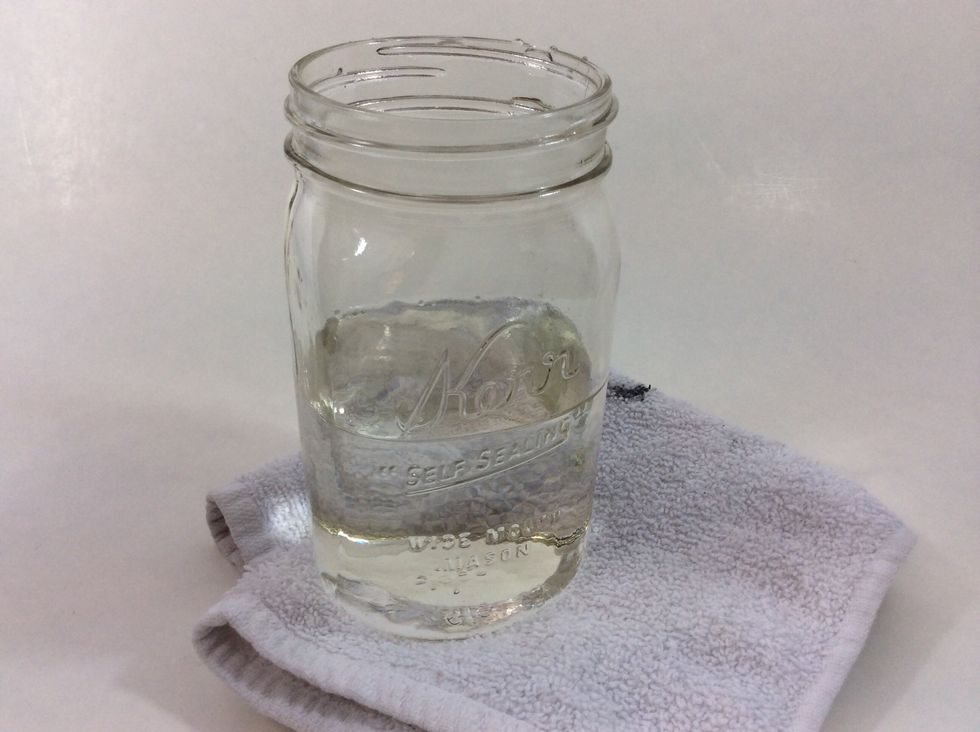 Fill jars about halfway with water.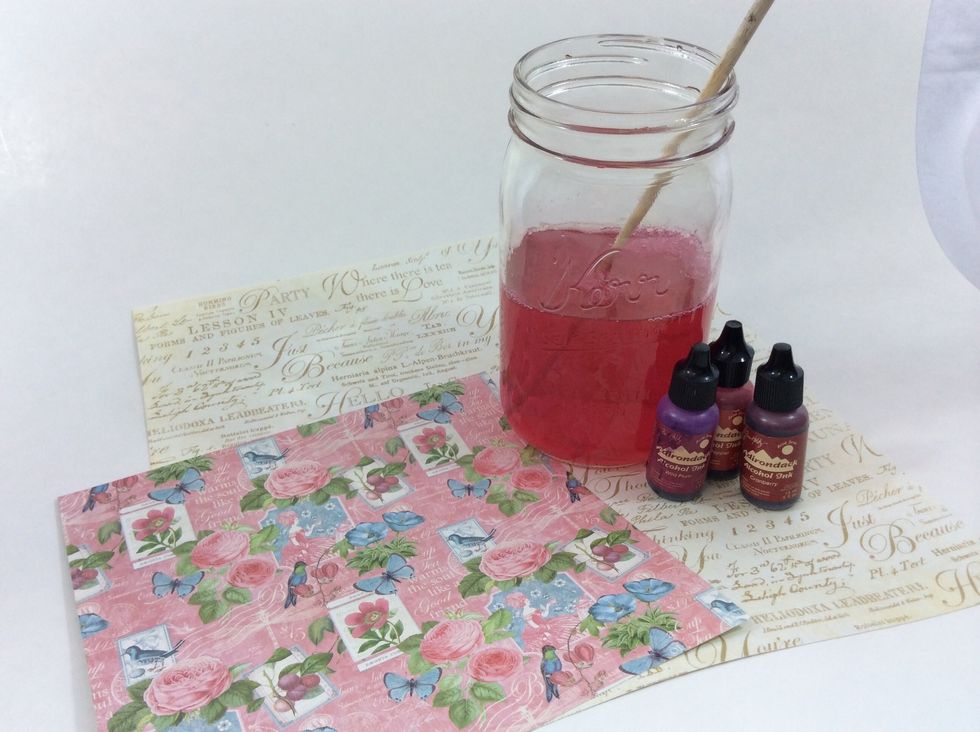 Add ink drop by drop until desired custom color is achieved.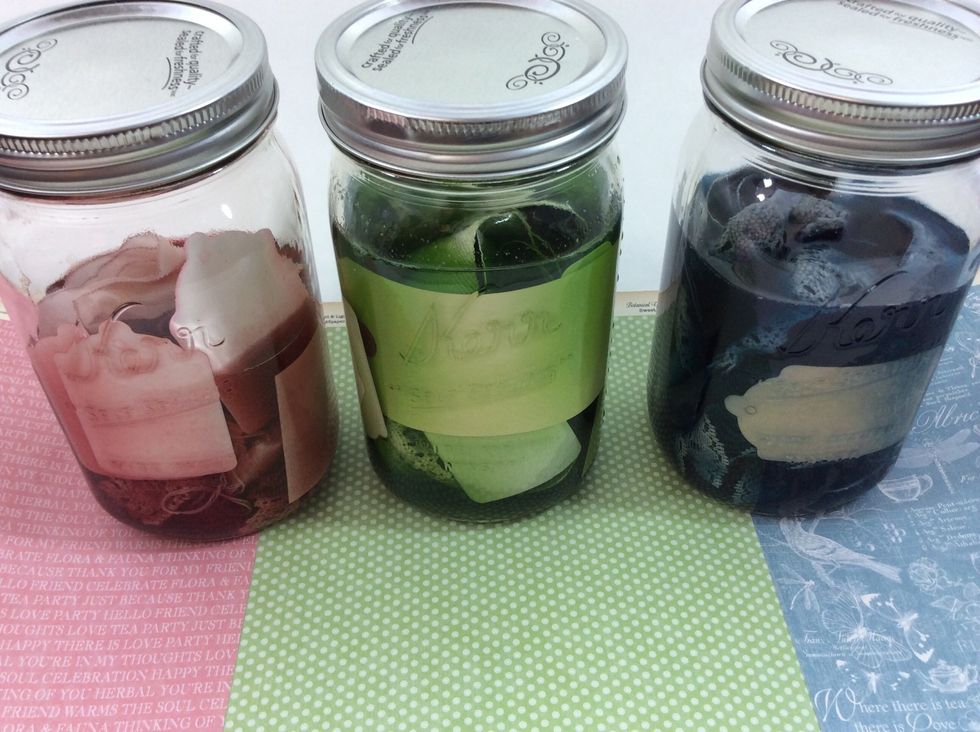 I created a pink dye, a green dye and a blue dye. Look how well the custom created dyes match my papers!
Gather items to dye...muslin ribbons, silk ribbons and lace...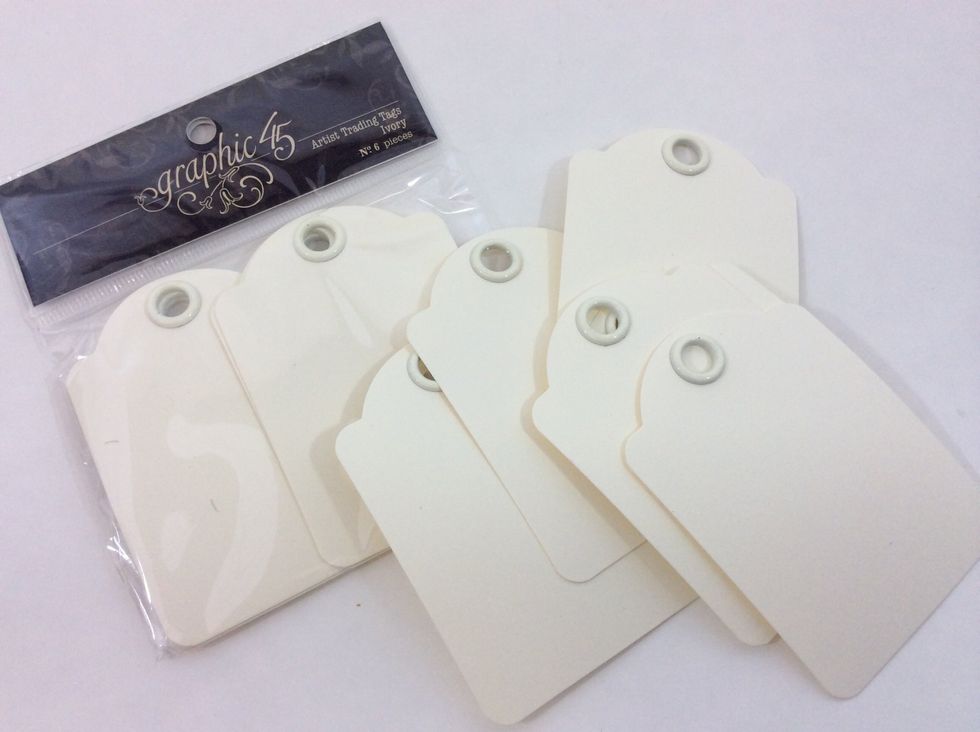 ...paper items too.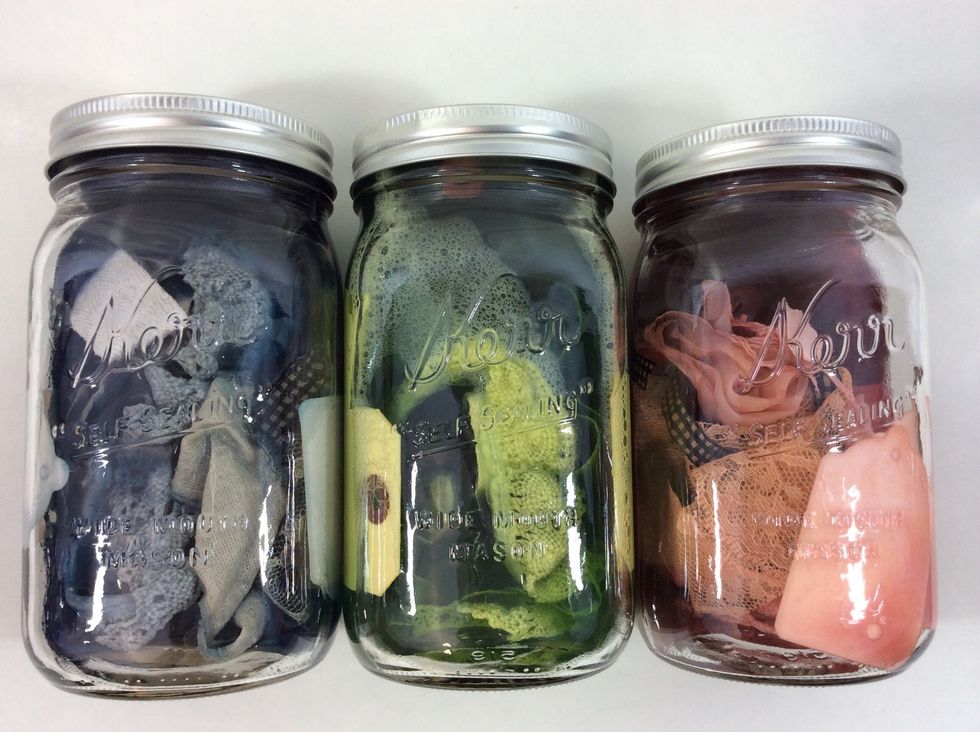 Place items to dye in jars with custom dye mix.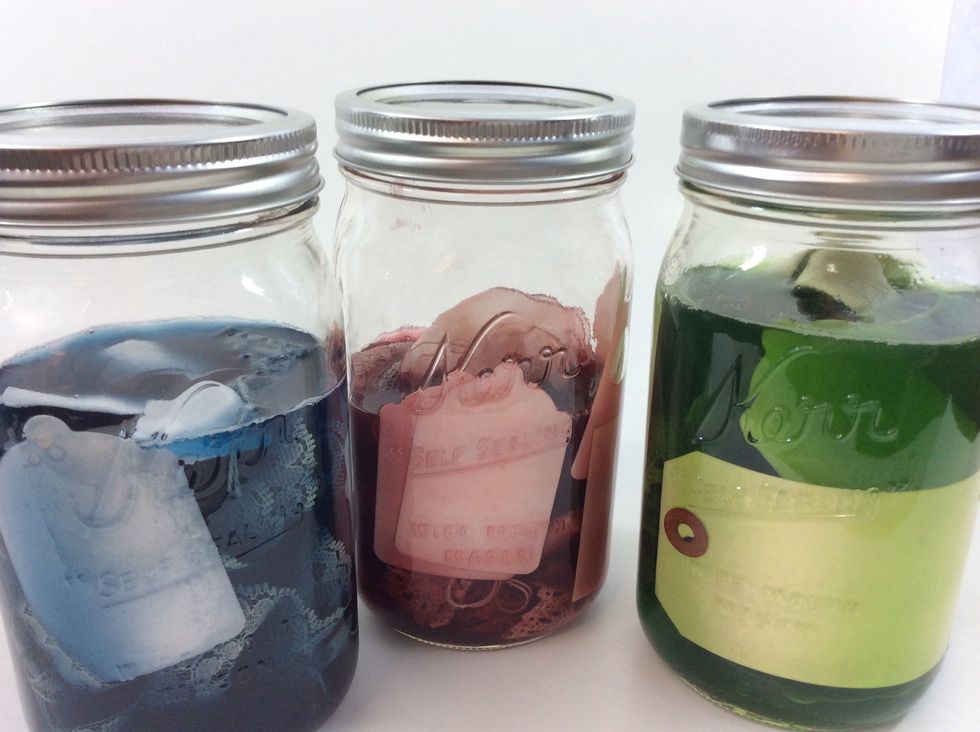 Shake well. Make sure items aren't sticking together.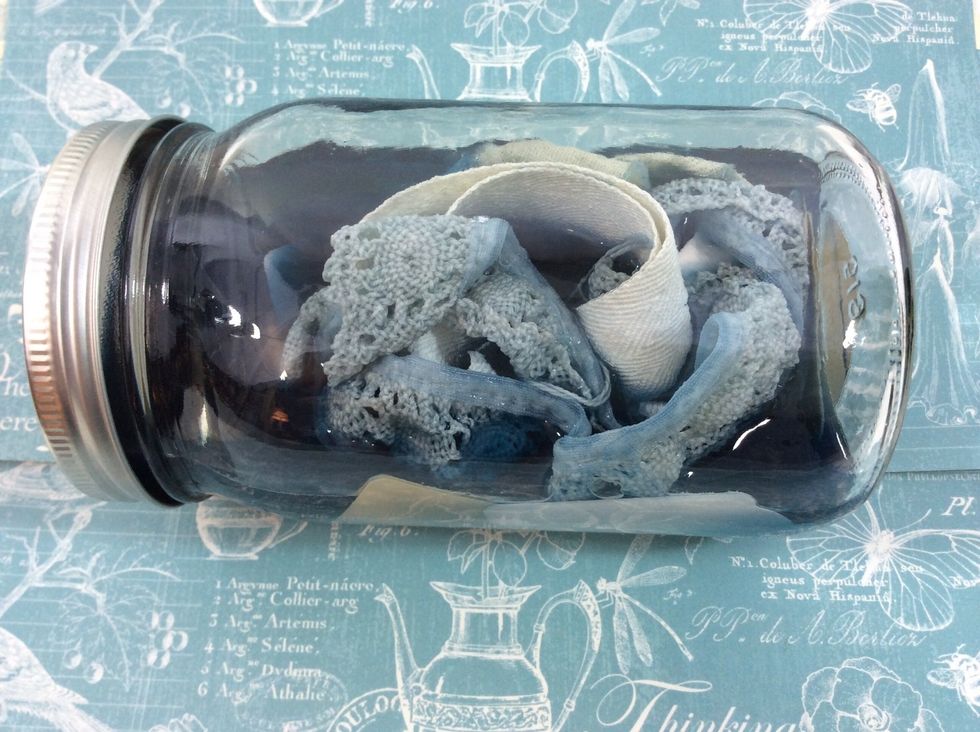 Let items soak.
I let mine soak overnight.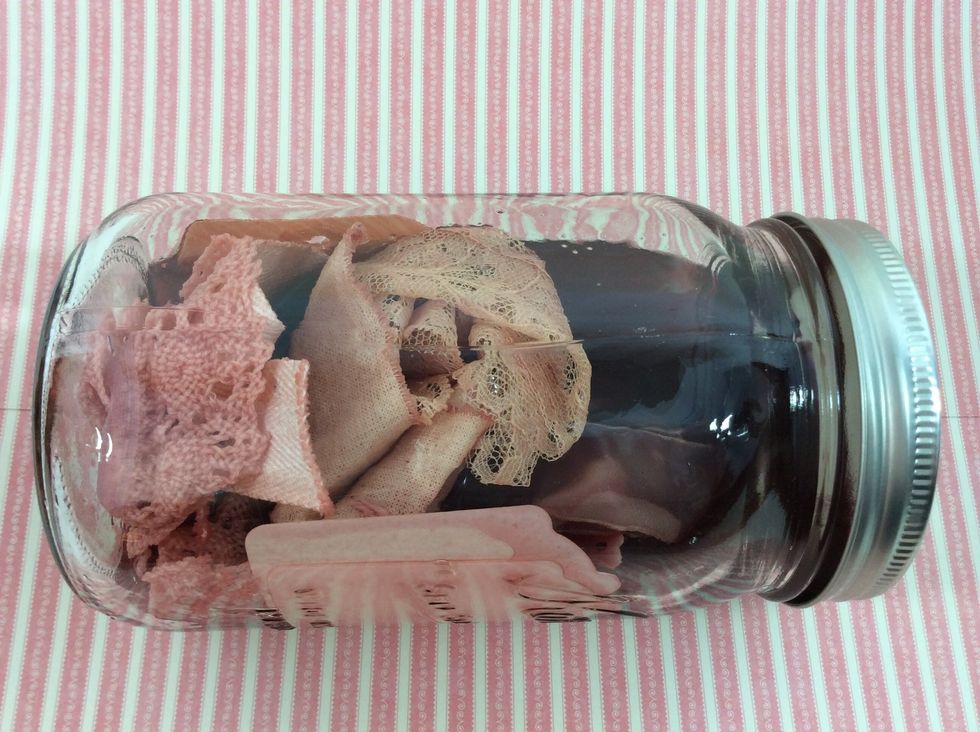 Keep an eye on paper goods. Depending on what they are, they can start to disintegrate in the dye mix.
Once your items have the desired depth of color, remove from dye.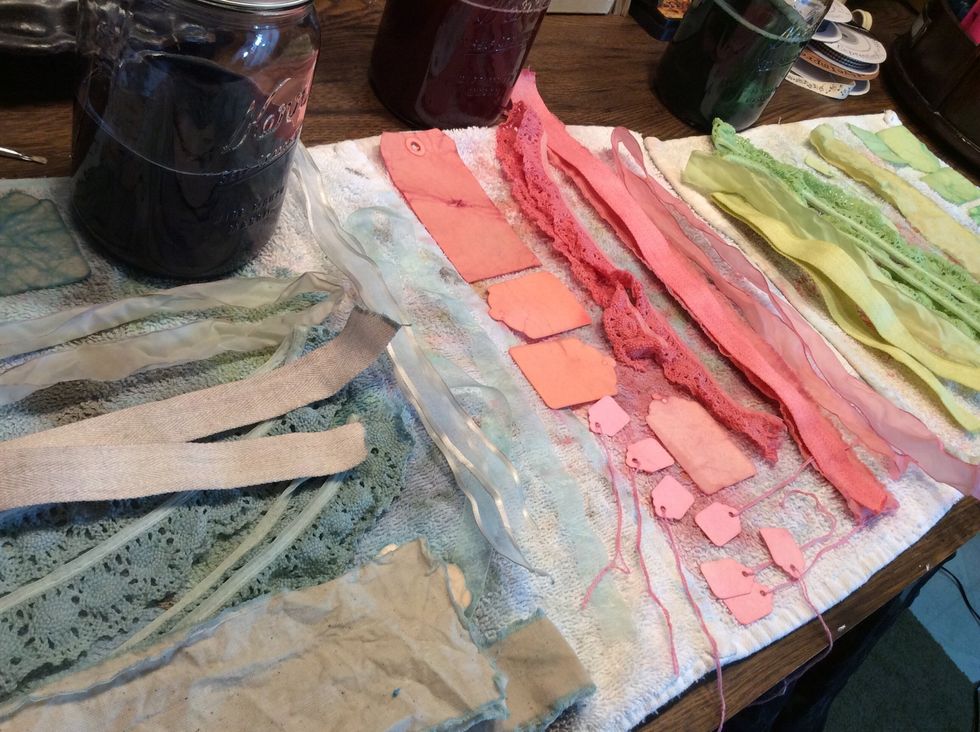 I laid my pieces out on old towels to dry.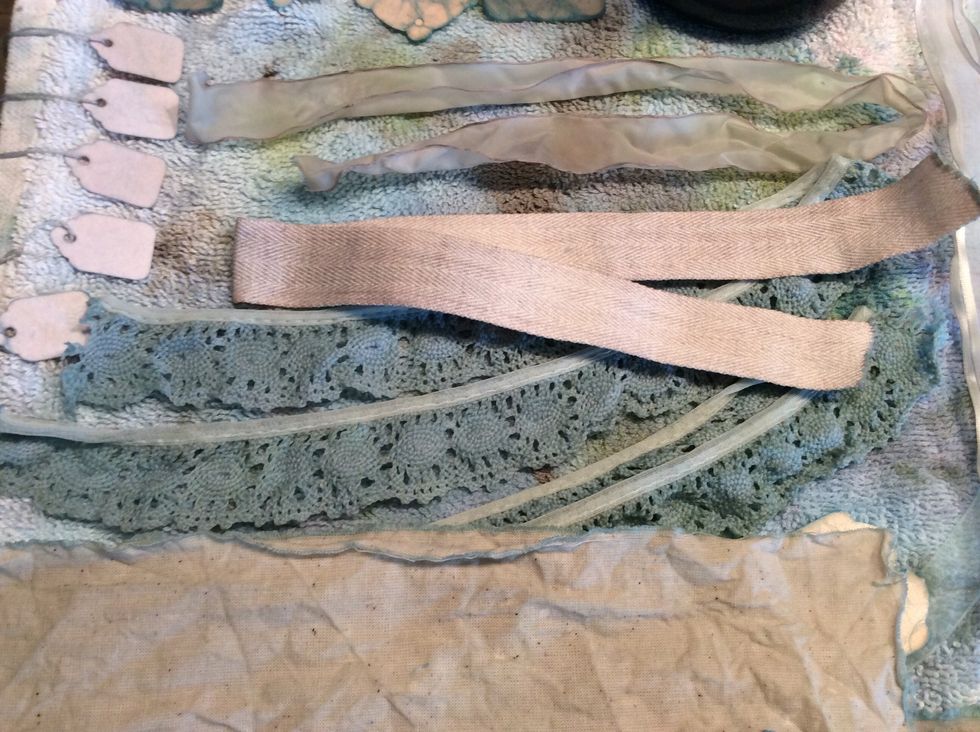 I let them dry overnight.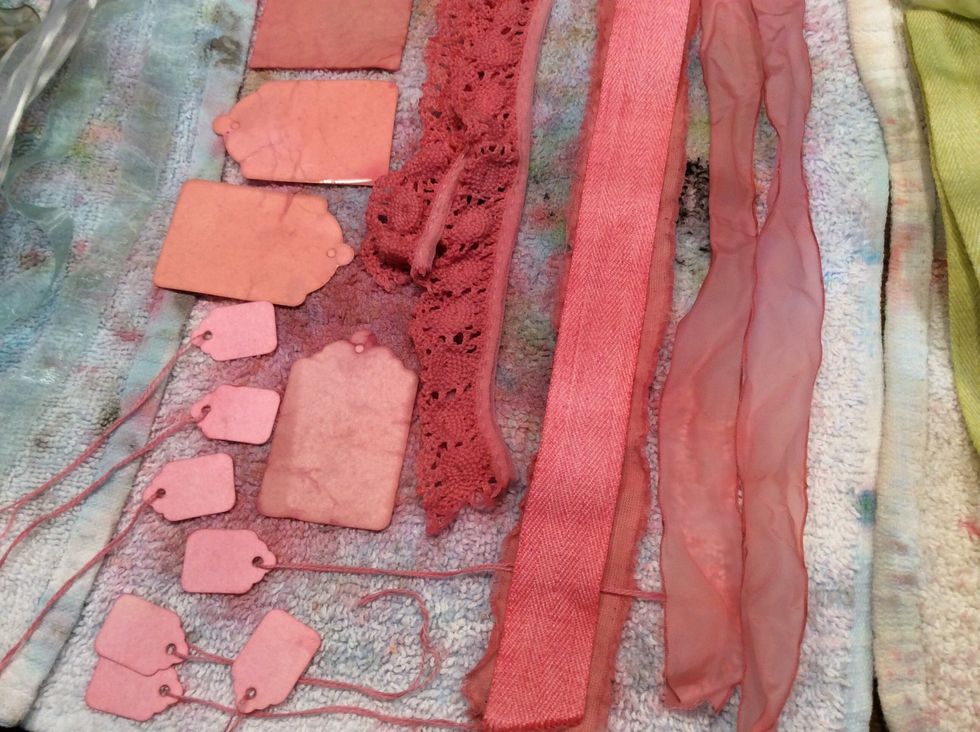 They were still a little damp.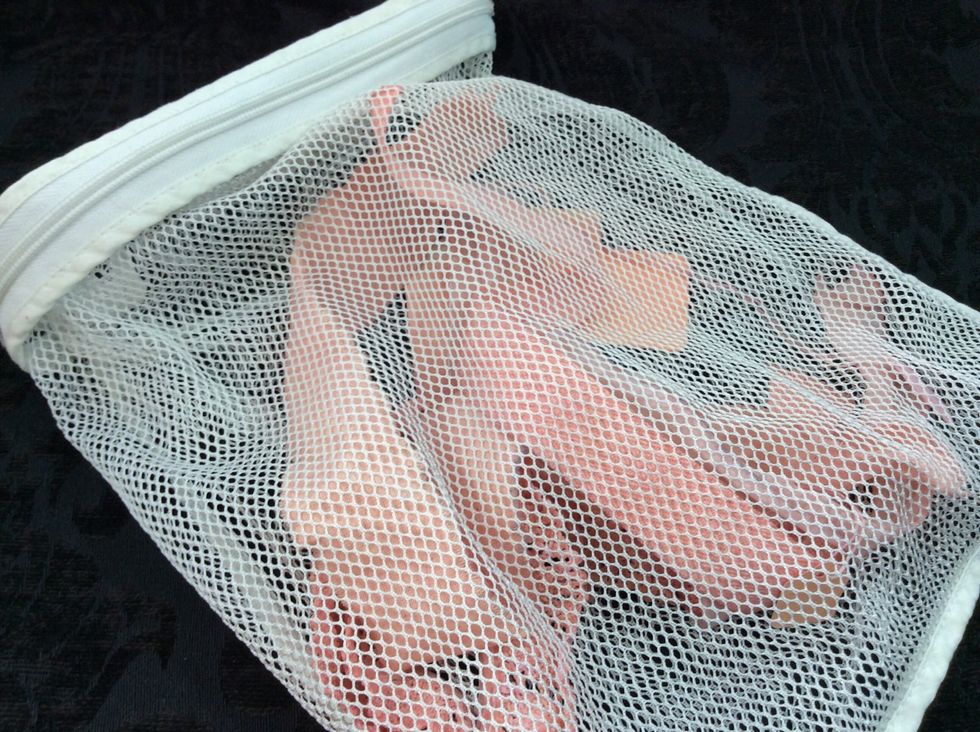 To speed the drying process, I placed my items in a dryer bag, placed in the dryer with a couple old towels and tumbled them around on low for about 5-10 minutes.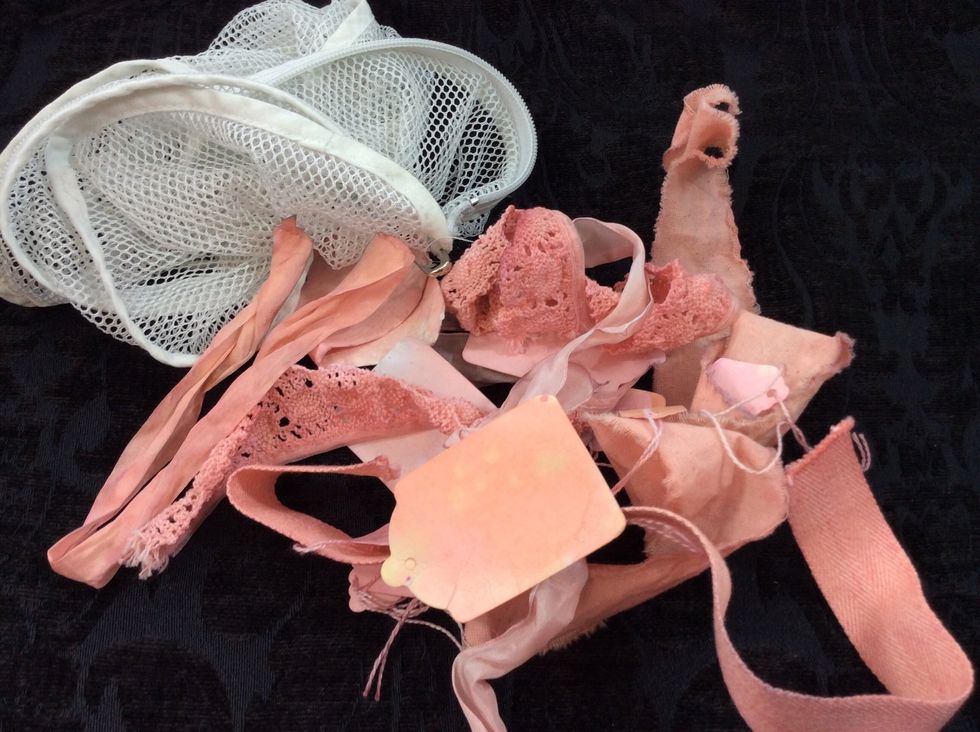 Now they are nice and dry!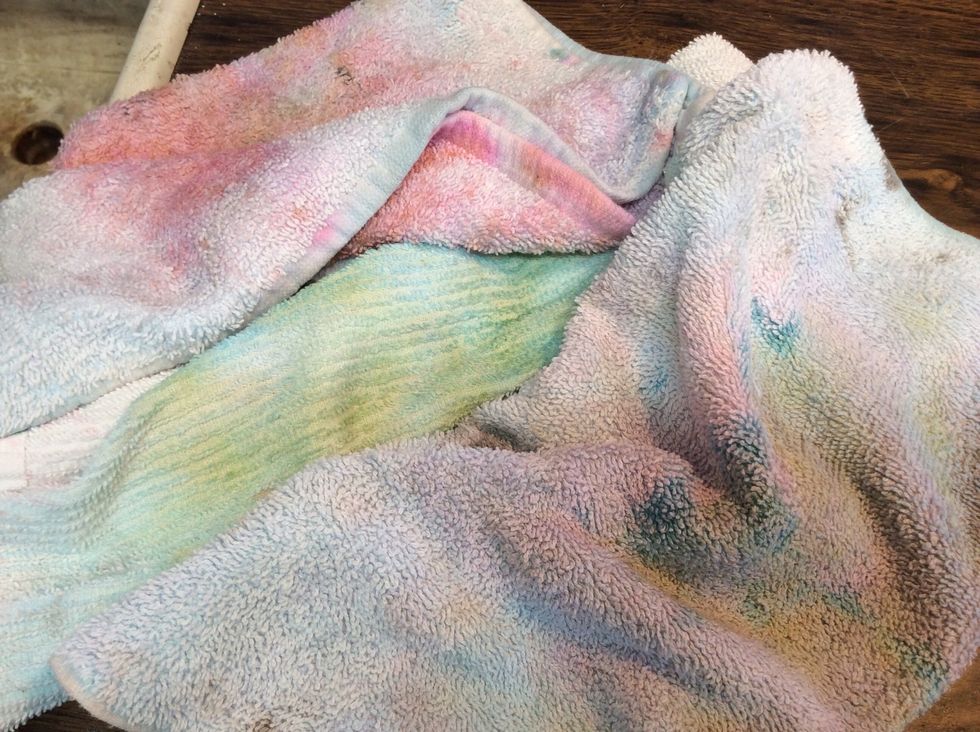 I also have a few nicely tye dyed towels! 😉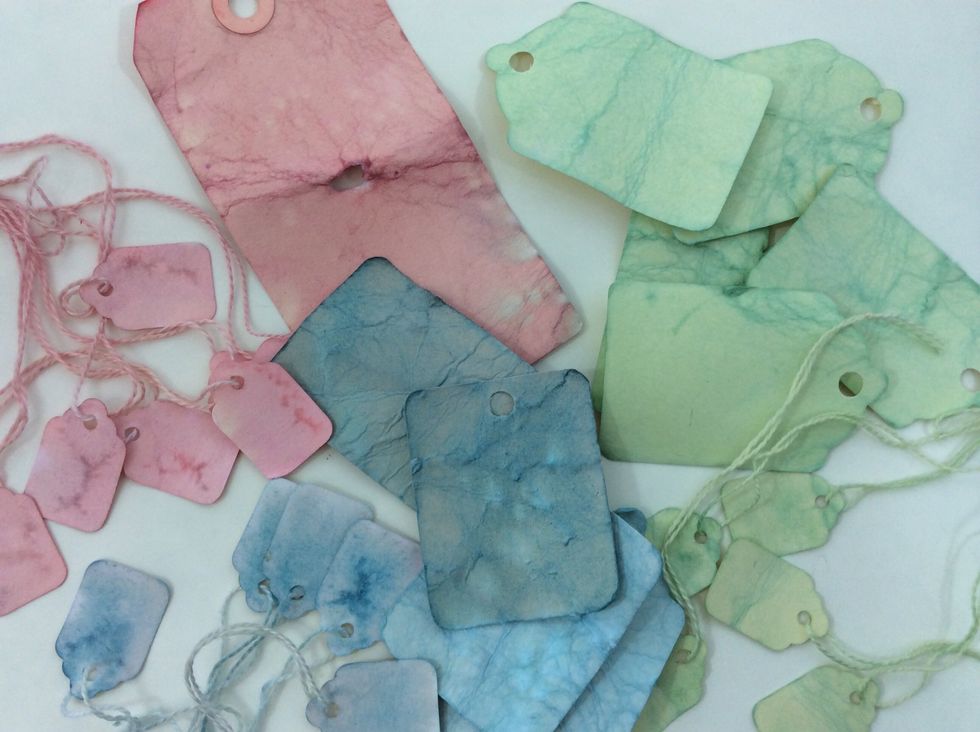 Here are the custom dyed paper tags.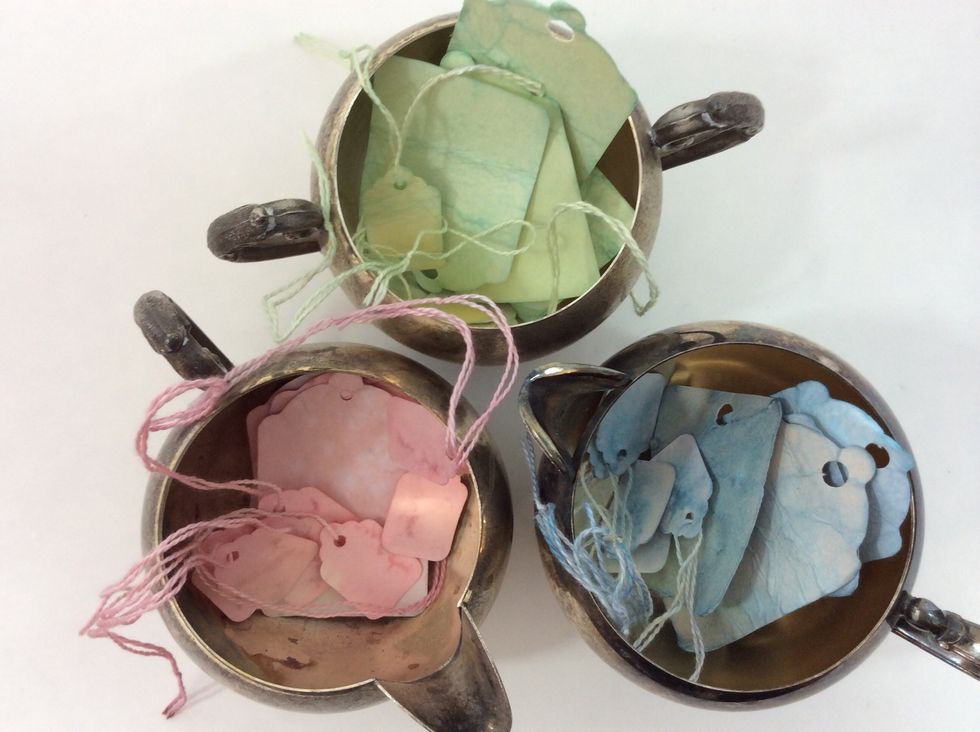 So pretty!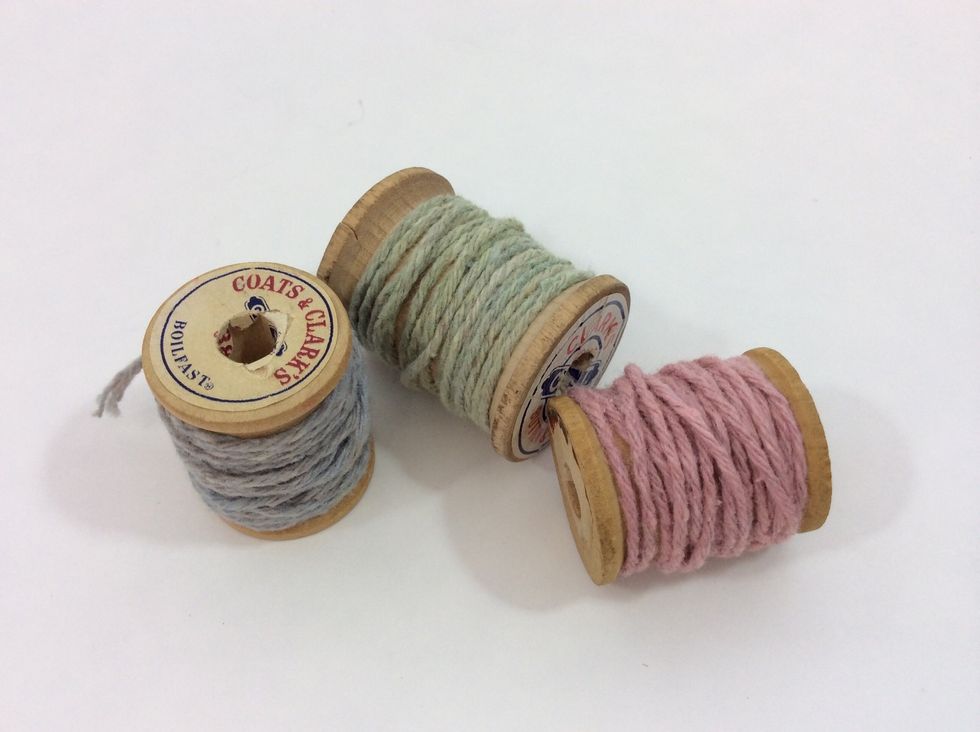 Here we have custom dyed string to thread through my paper tags.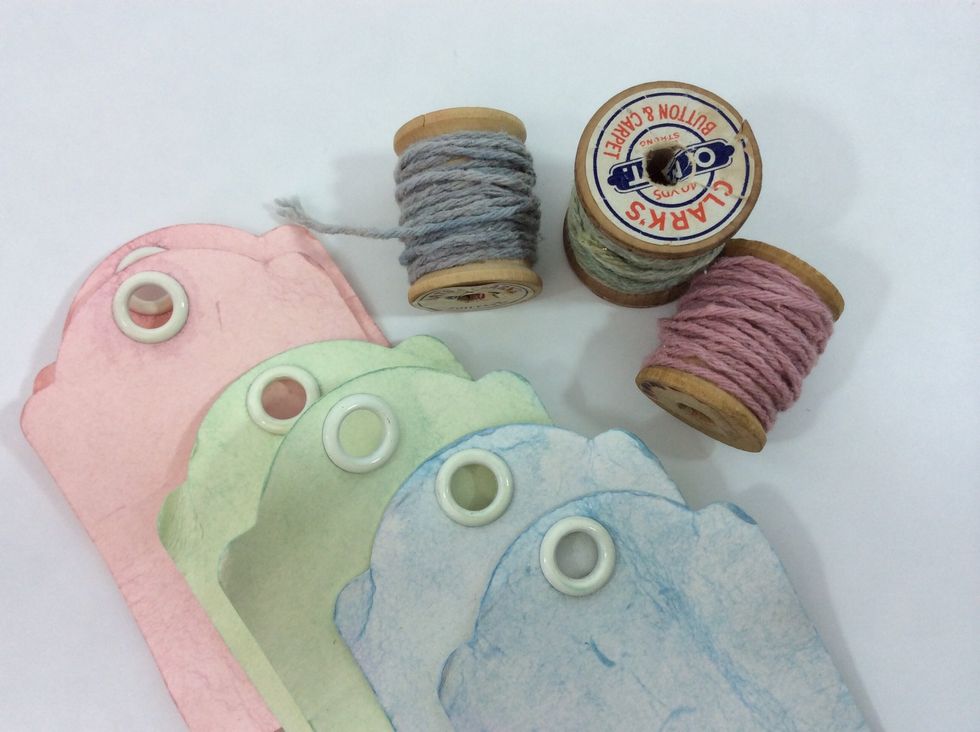 Perfectly coordinated pieces!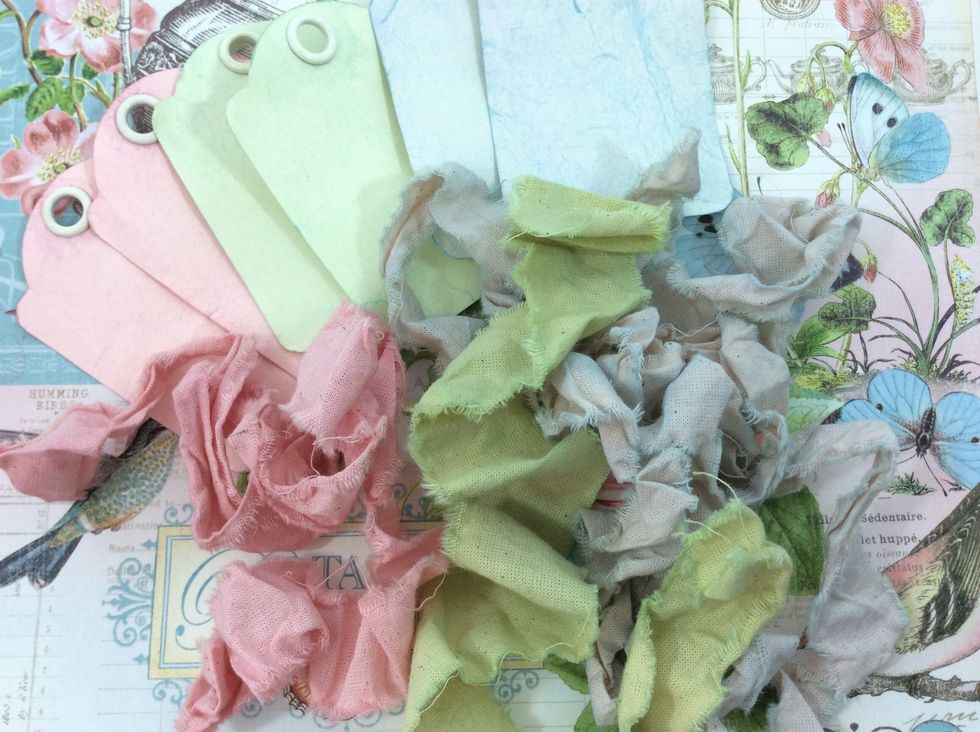 The muslin achieved such gorgeous hues.
You can sew the muslin....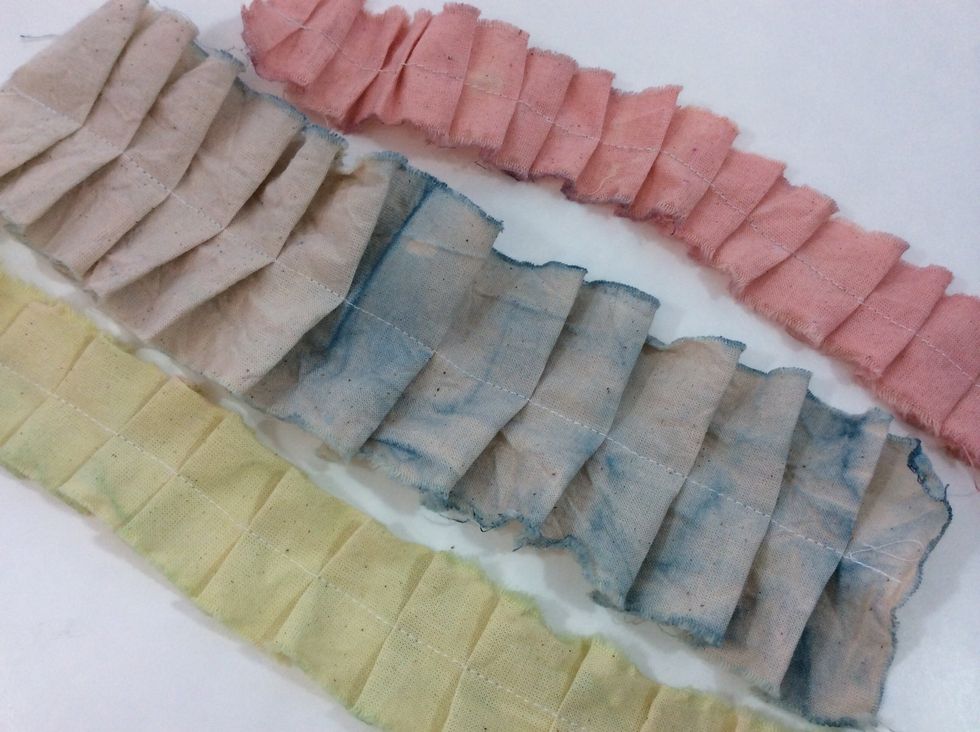 ....creating these beautiful pleated ribbons.
I love how the silk ribbons soaked up varying shades and ombre effects.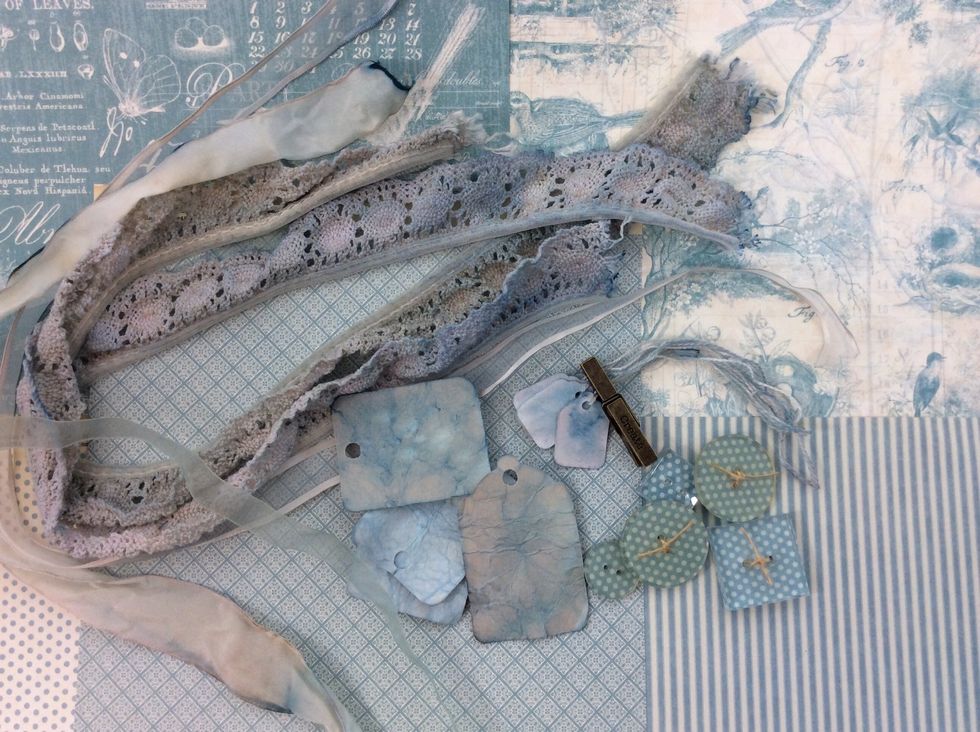 Here's the blue collection laid out with the blue toned paper behind so you can compare the colors achieved to the colors I was going for. Pretty close!! :)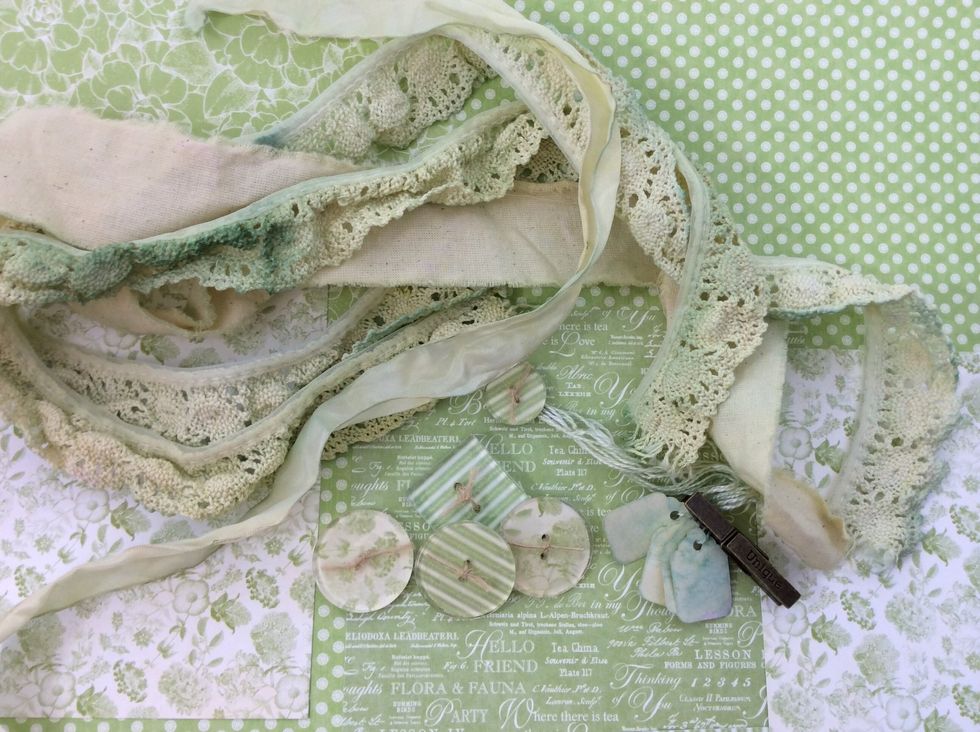 And here's the greens.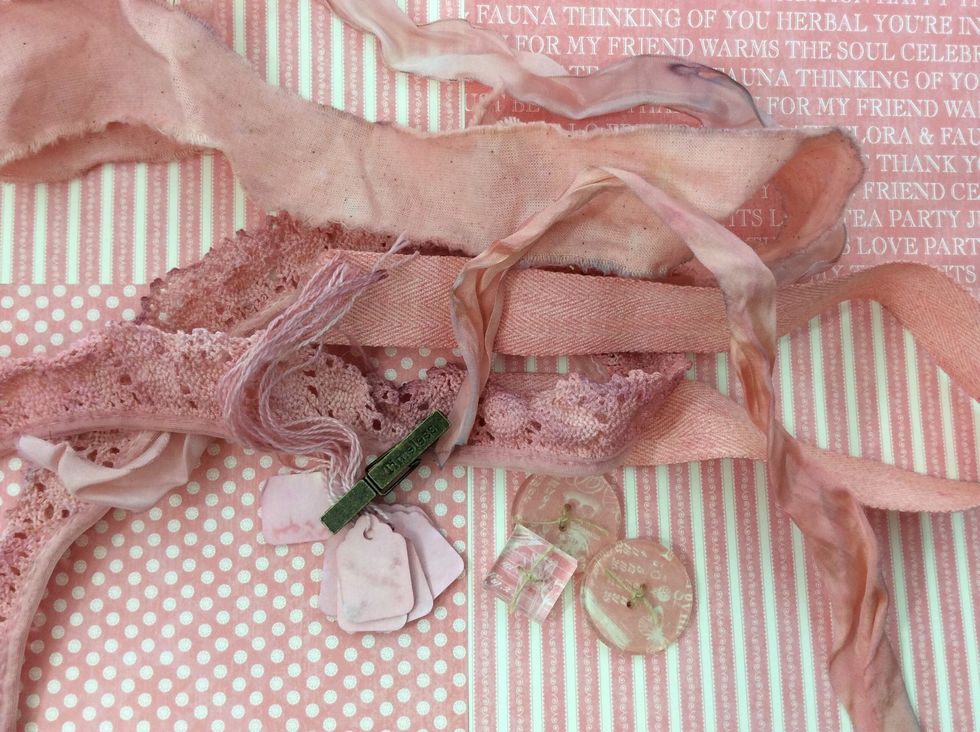 And the pinks.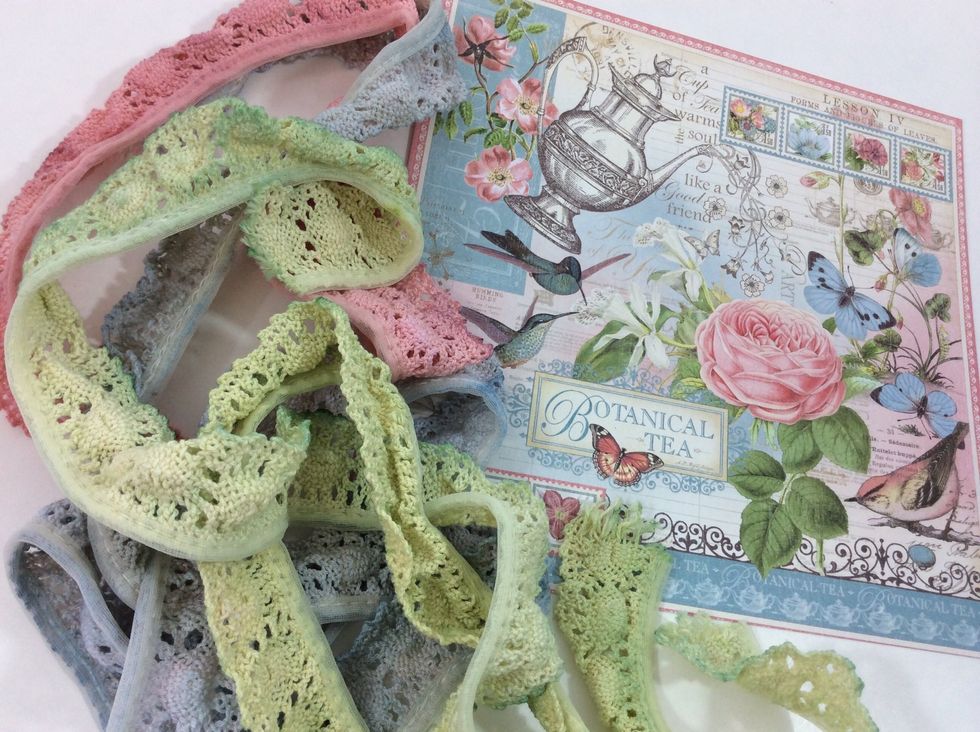 Custom dyed lace pairs beautifully with the Botanical Tea signature page.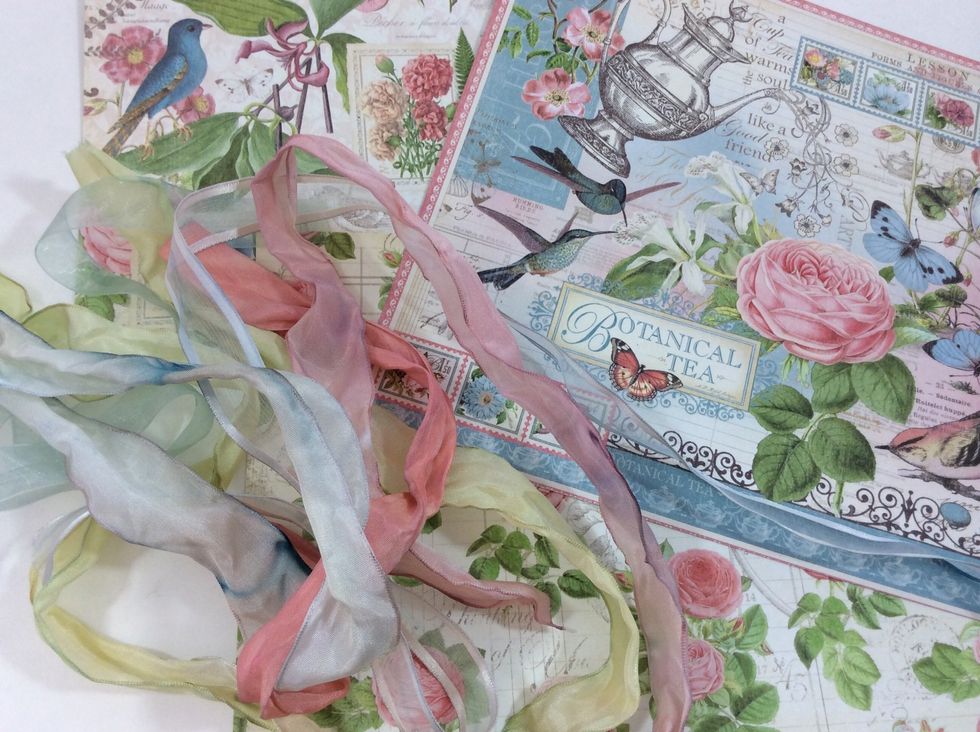 Oh...my favorite, the silks!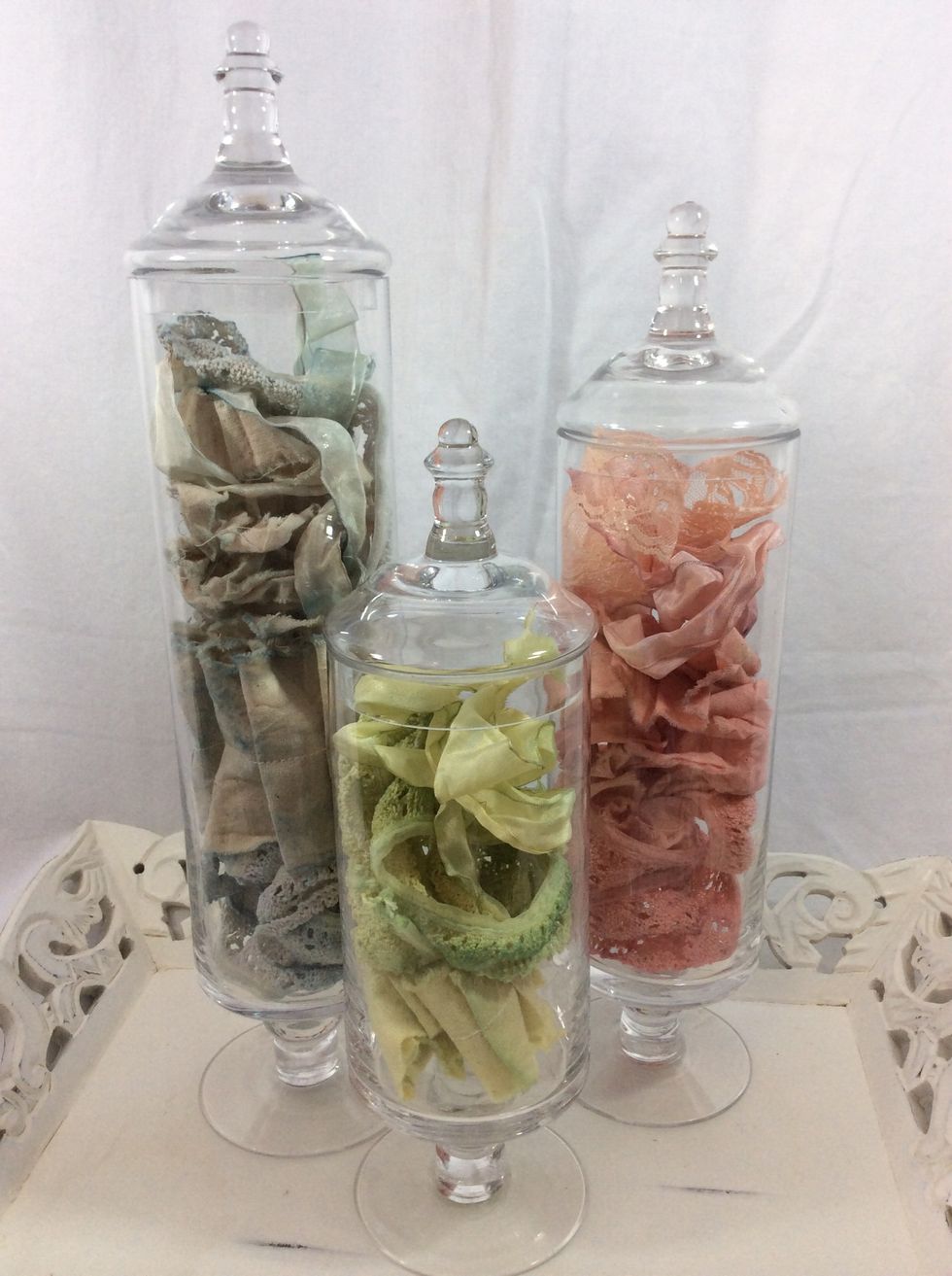 Such a fun project!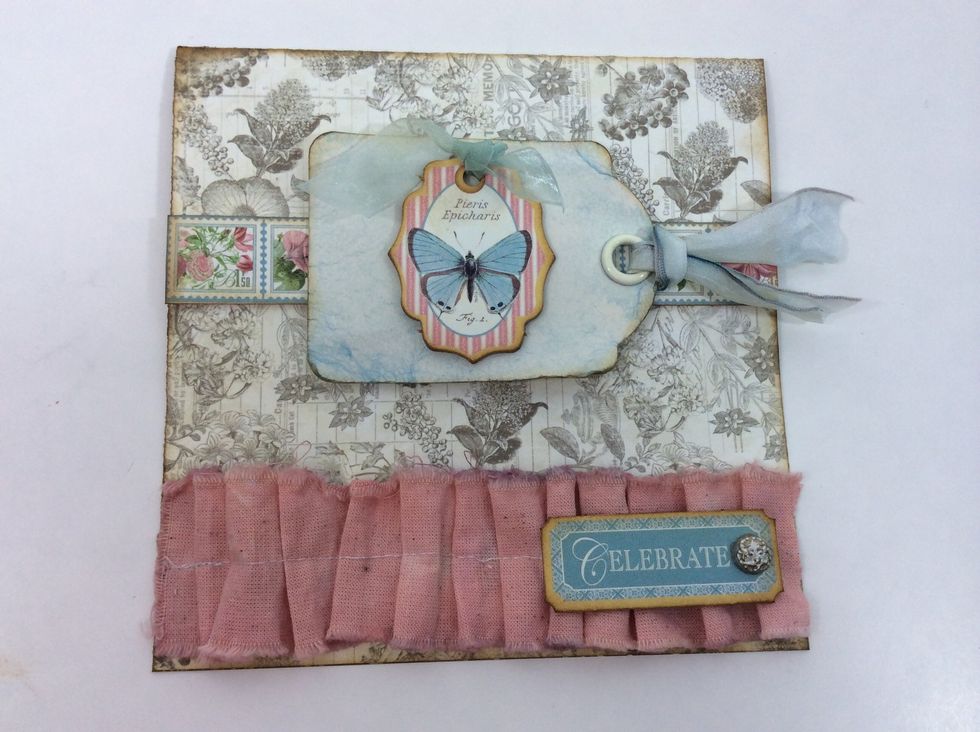 Here's a card featuring my custom dyed embellishments.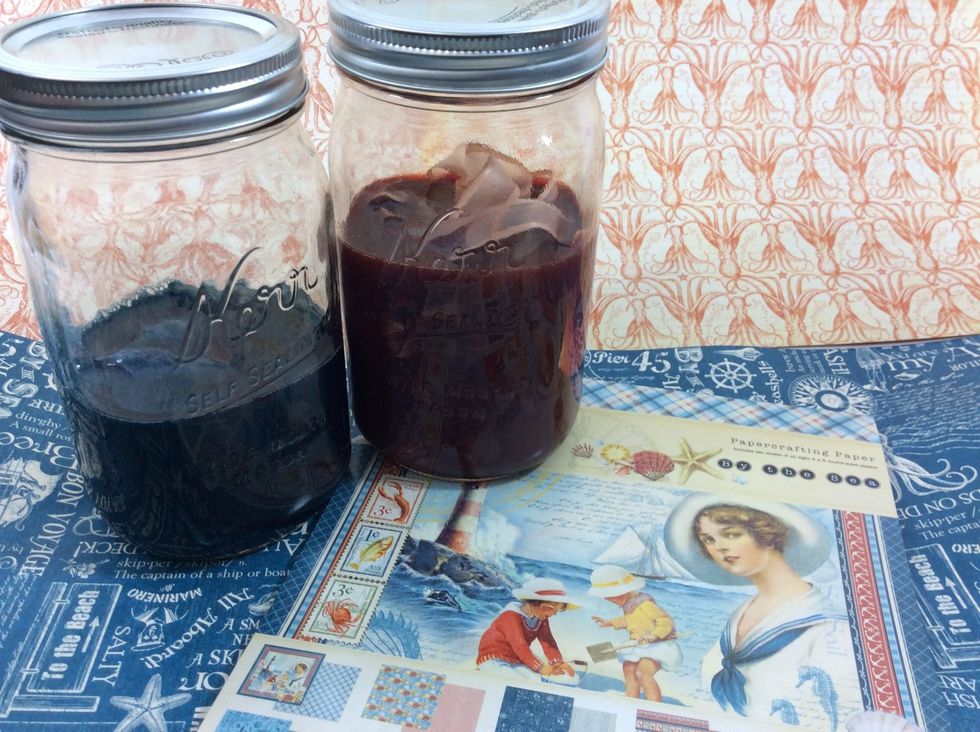 I had so much fun with my Botanical Tea batch, I also created some By the Sea custom dye.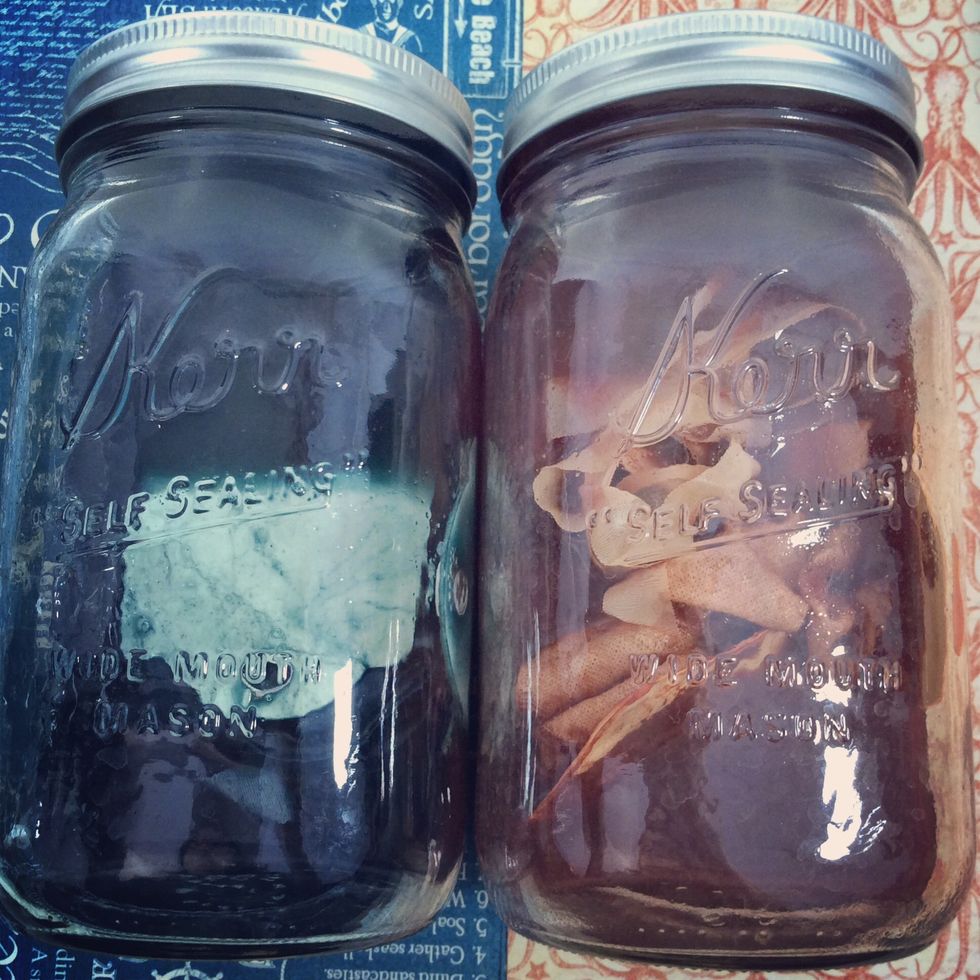 I sorta forgot about them for a few days...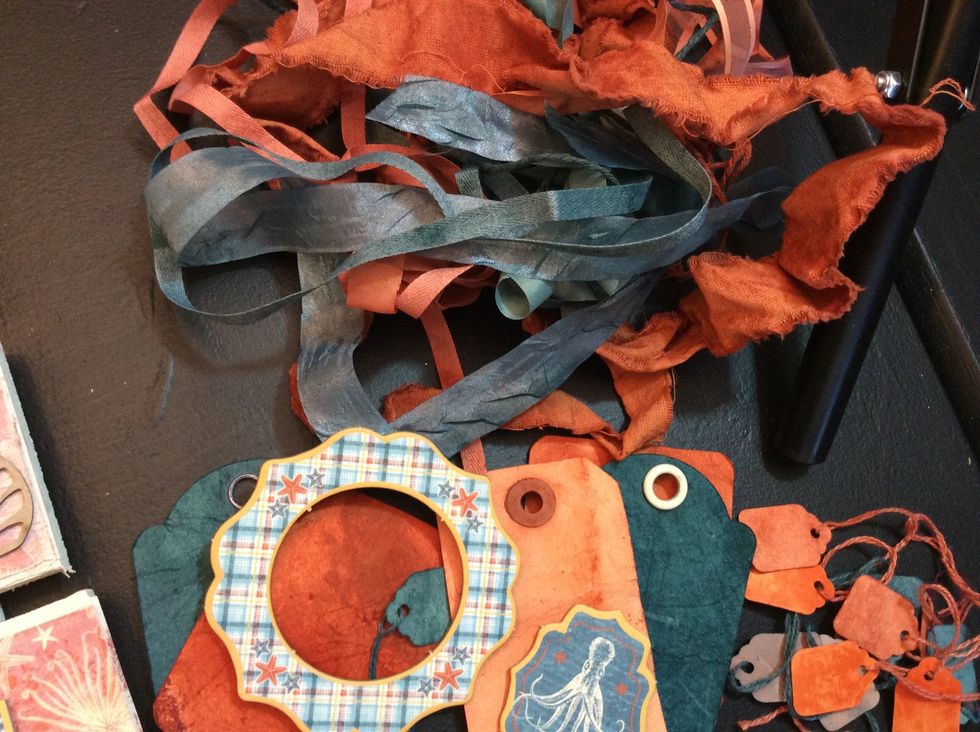 ...So the color turned out very concentrated. Another perfect match!!
I just love having these perfectly coordinated pieces to use with my paper collections. The ability to add the extra texture, while matching so nicely, makes me very happy! :) enjoy!!
Jars with tight fitting lids
Alcohol inks
Water
Items to dye (ribbons, lace, paper tags, etc)
Papers to use as color guide for matching
Old towels