Who doesn't love lawn games? It's like field day and a picnic all in one! For our own lawn game Olympics, We teamed up with Kia to trick out an entire lawn with games you can fit in your car.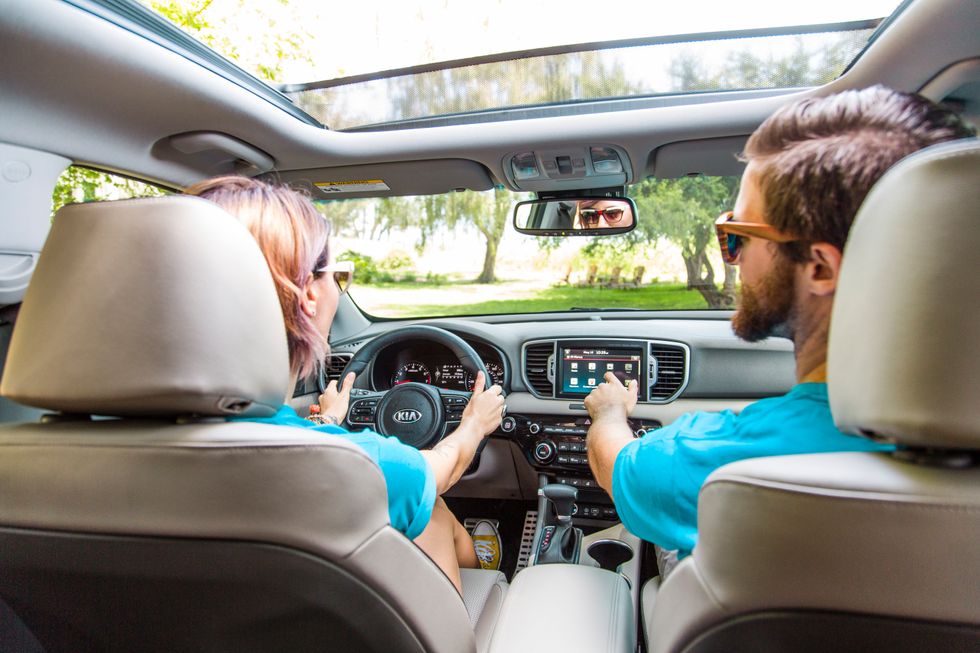 The Kia Sportage is designed with adventure in mind. It's perfect for folks who are all about impromptu expeditions, unusual experiences and gatherings with the people you care about most.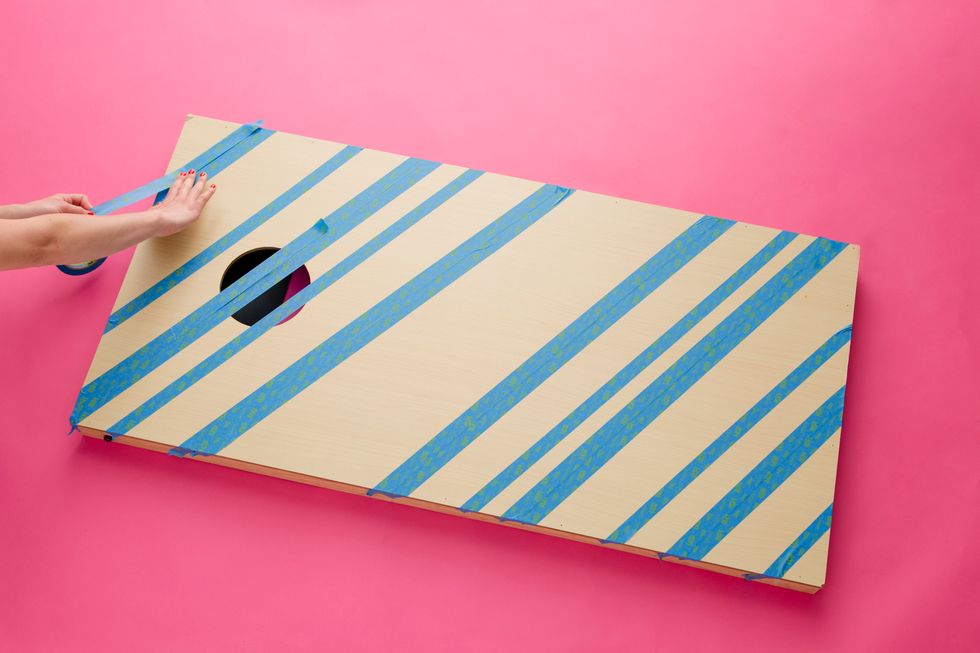 Make a simple pattern with painter's tape on each board.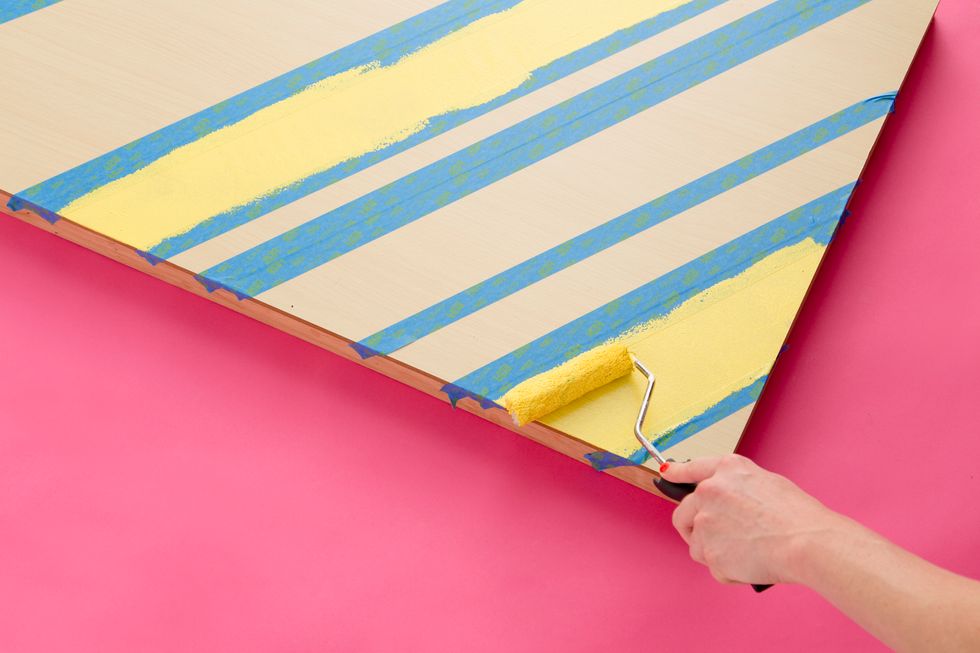 Paint, paint and paint!
We used leftover house paint and a small roller, but this could be done with acrylic or spray paint, too.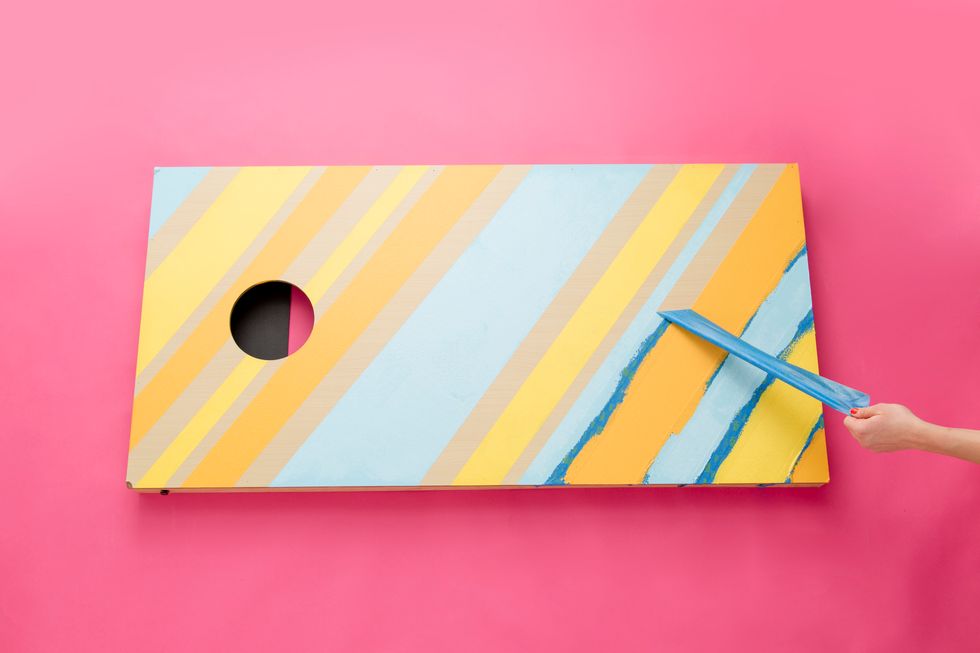 Once the paint has dried, remove the tape. Easy peasy!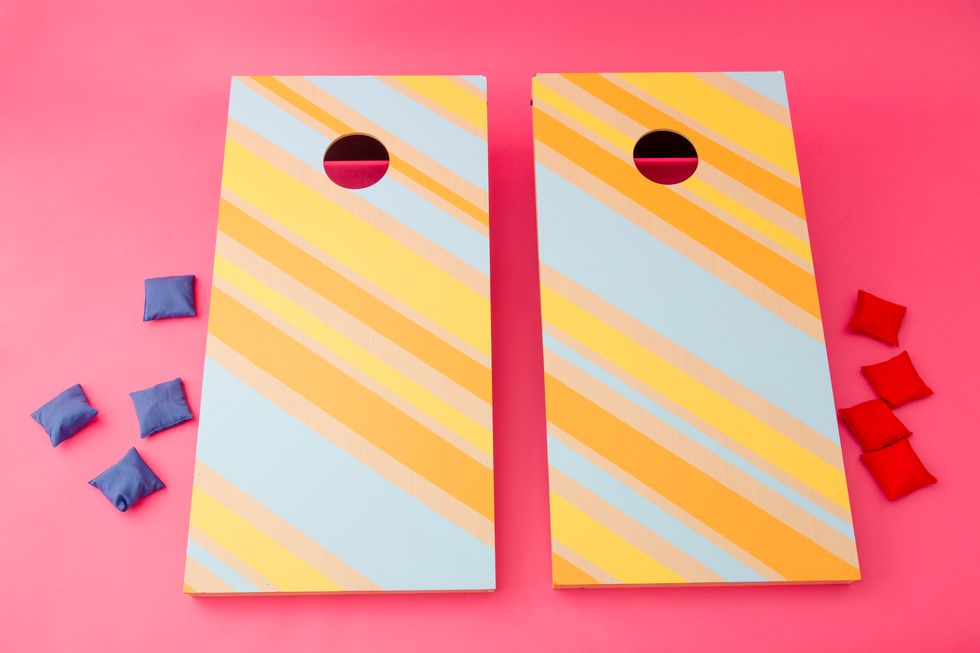 We're lovin' the summery candy stripe vibes on this one.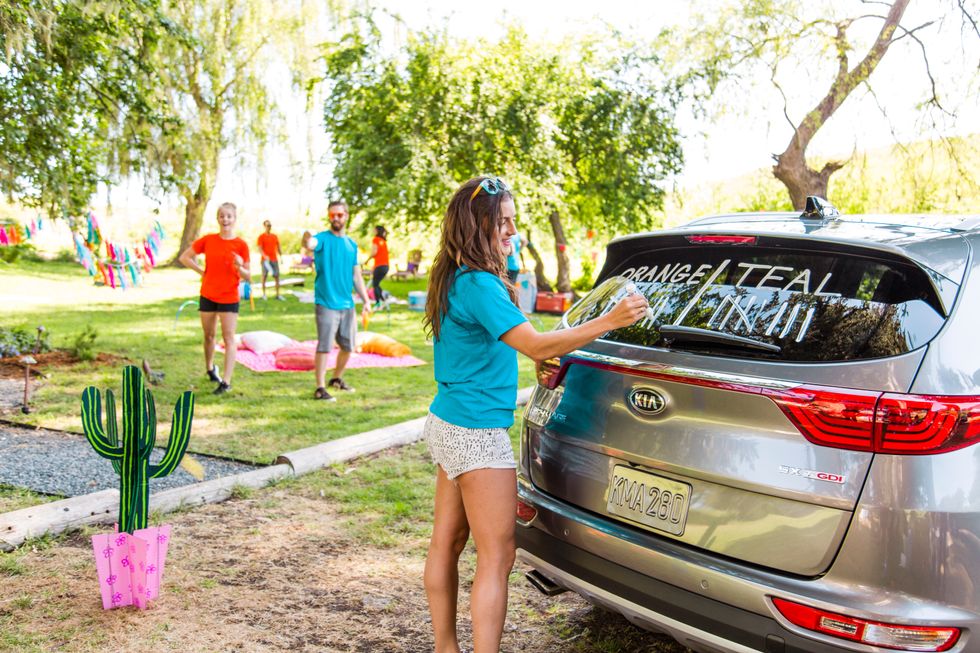 Not to toot our own horn, but we also discovered a genius way to keep track of the score: Use window paint on the Kia Sportage's back window!
For more fun lawn game DIYs, click here: http://go.brit.co/1XMavXT
Paint
Rollers
Paint Brushes
Painter's Tape
Cornhole Set
B+C
We are the team behind B+C Guides. Feel free to message us if you have any questions or see something that could be improved!