Everyone is working as a team in this dish! Yummy!
2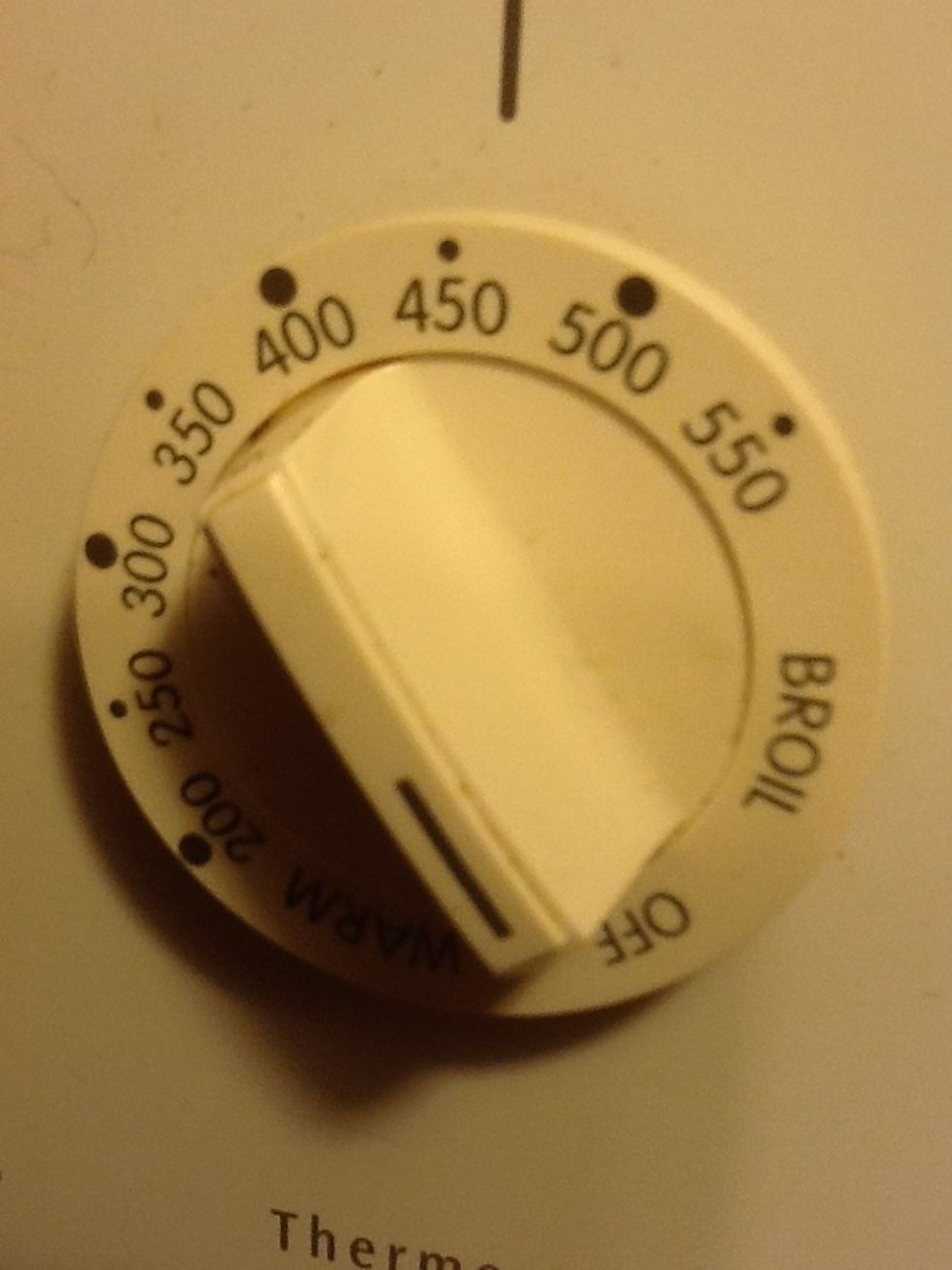 Pre-heat oven to 450 degrees.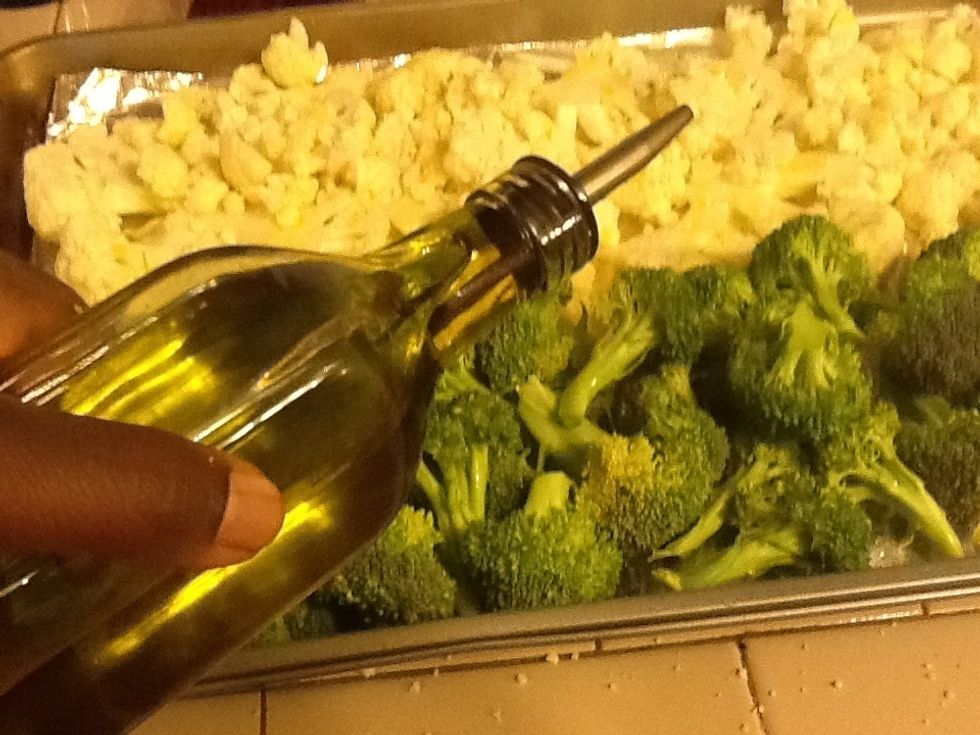 After cutting up the cauliflower and broccoli place on roasting pan and lightly coat veggies with olive oil.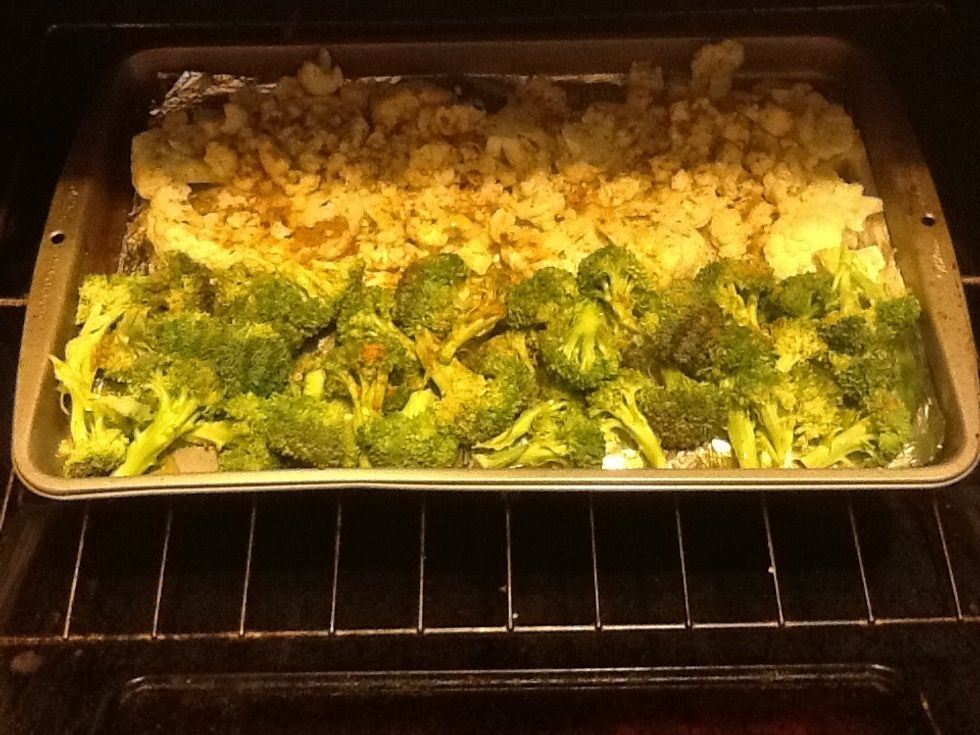 Place veggies in oven and roast for about 15 to 20 minutes.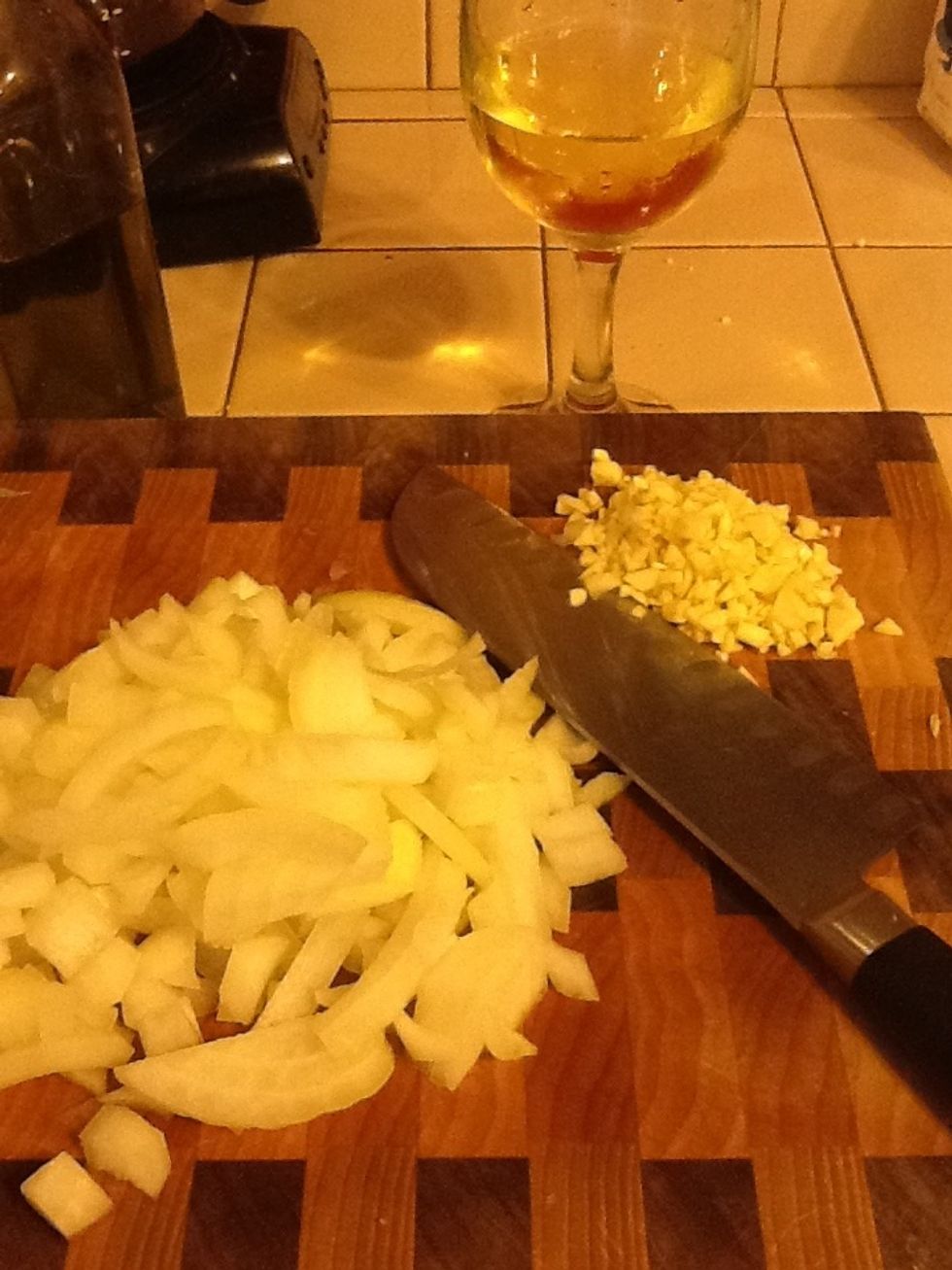 Do a quick chop of the onions and garlic.
After chopping sauté both the onion and garlic in a sauté pan for about 10 to 15 until they are transluncent .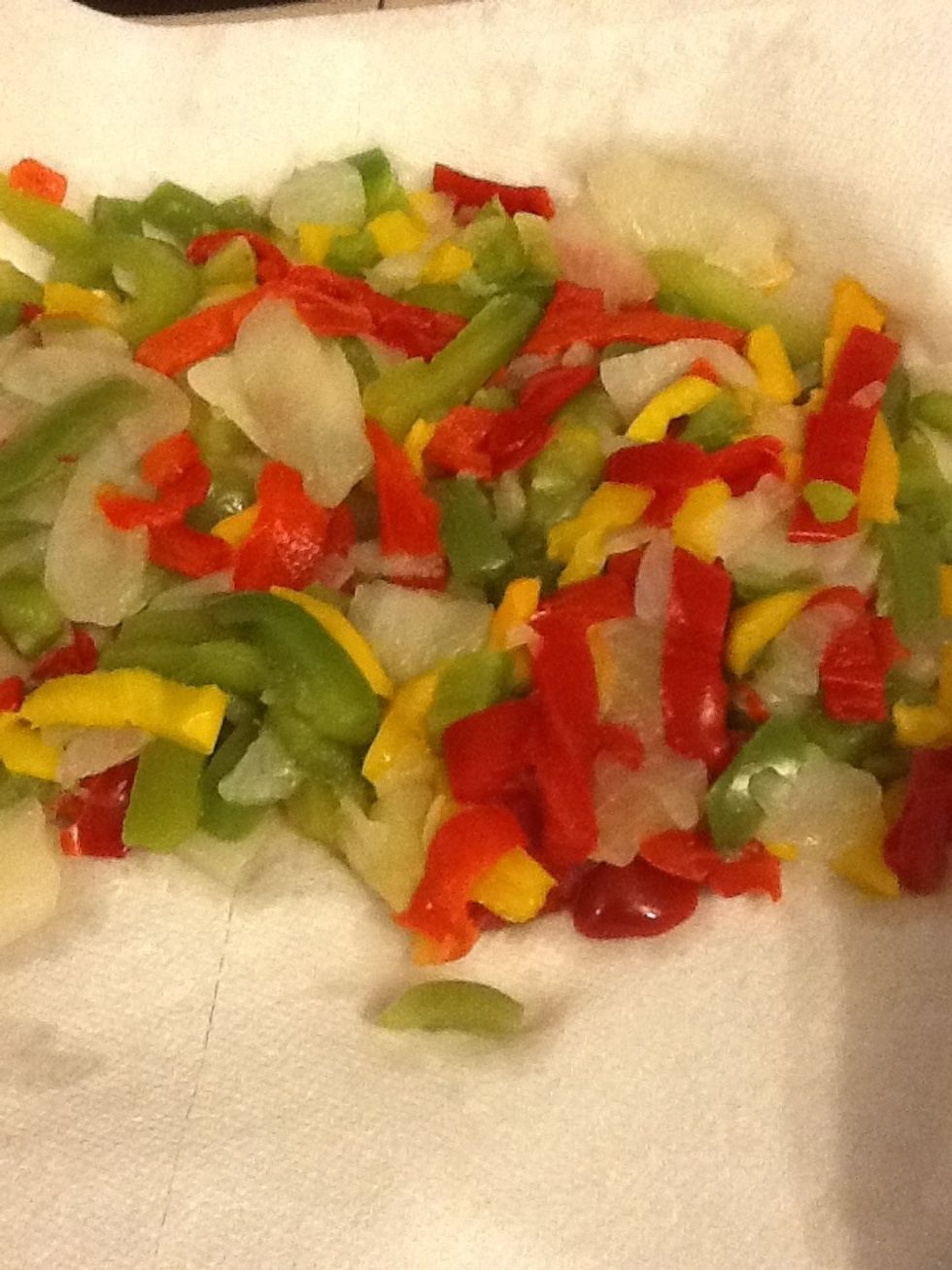 Next, remove the peppers from the bag and pat them with a paper towel to remove as much moister as you can. Then add them to the sauté pan with the onions and garlic. Cook for10 minutes.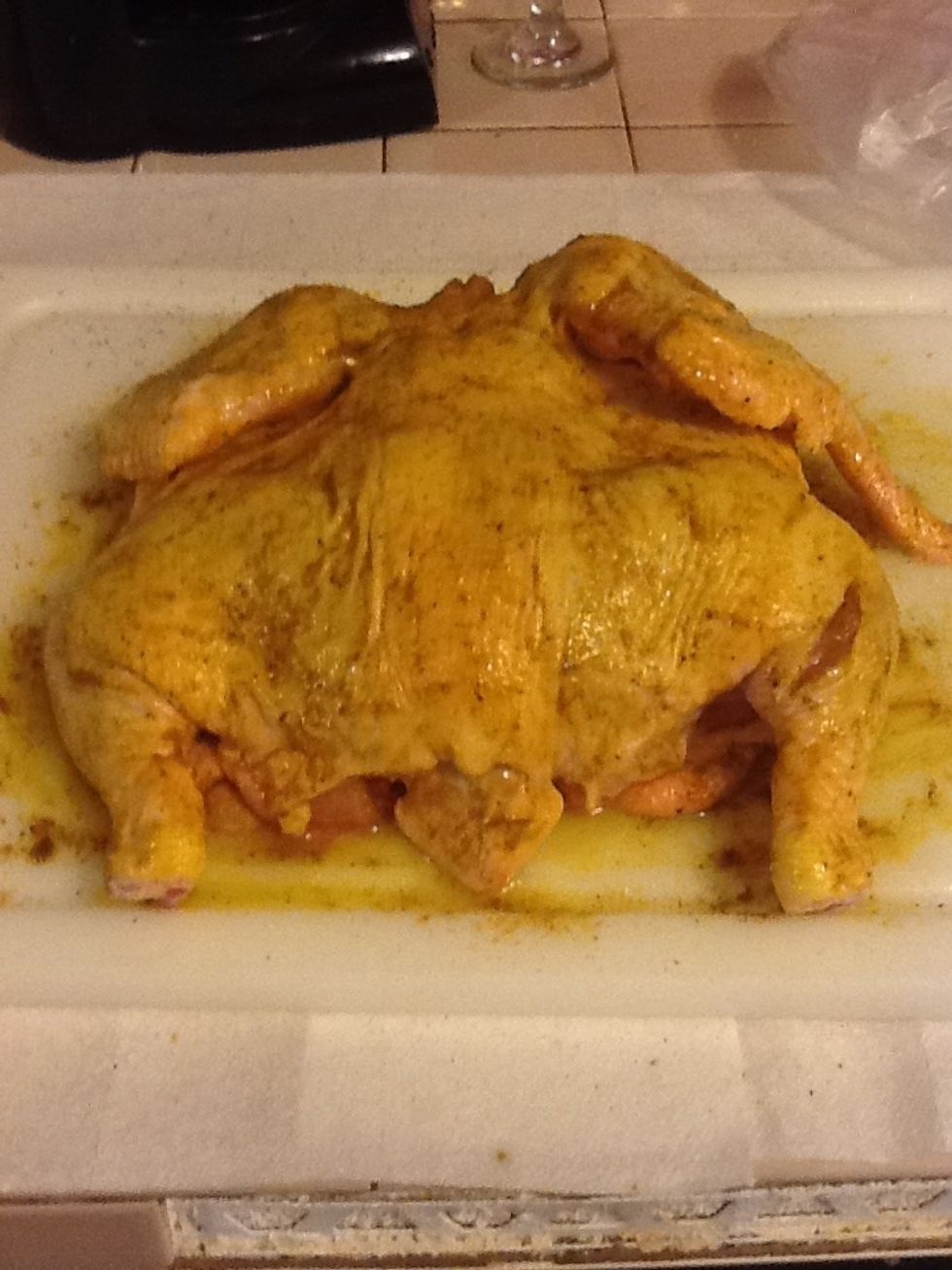 Here I used a whole chicken but you can use any kind of chicken you like. I like to use whole because the skin holds the moisture in while roasting and I love the succulent flavor from the fat.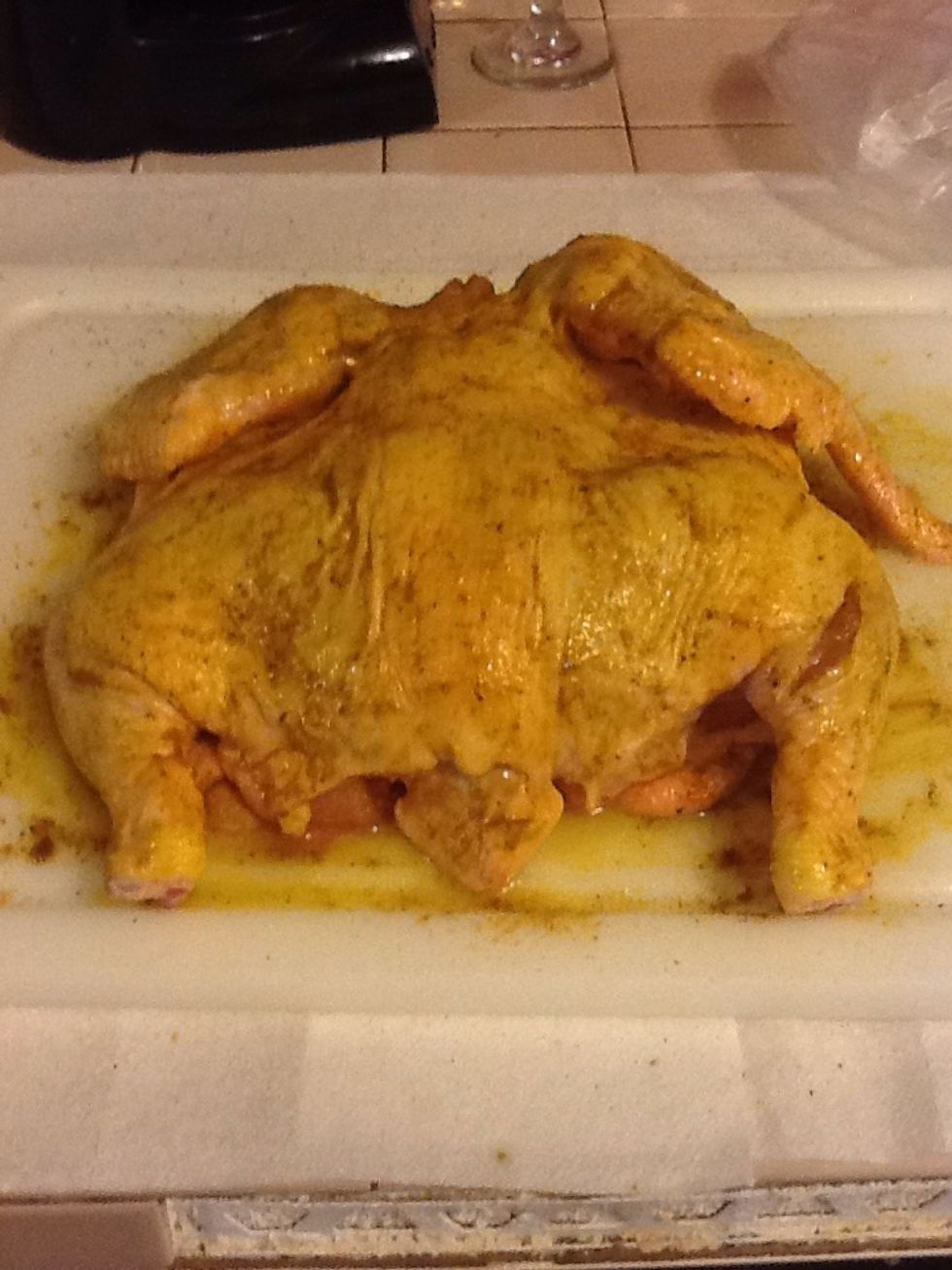 Here I split a whole chicken in half, removed the liver and gizzards, rinsed the chicken and rub it down with curry, pepper, salt and olive oil. Then cooked up the gizzards for the dogs.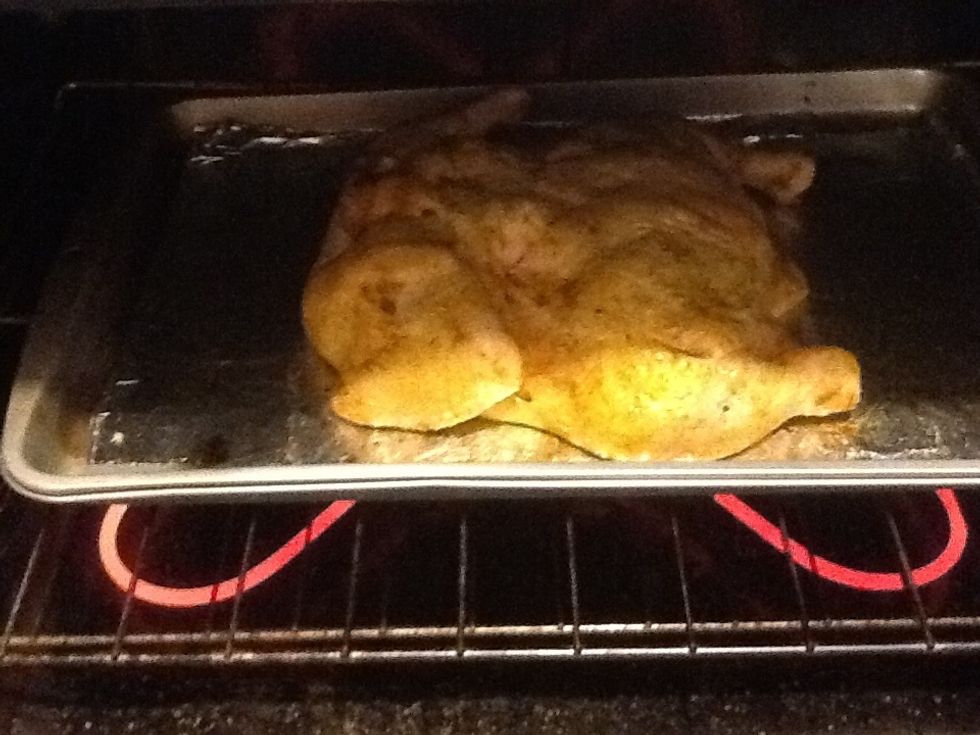 Roast in oven at 450 degrees for 10 minutes and then turn down to 350 degrees for 45-60 minutes.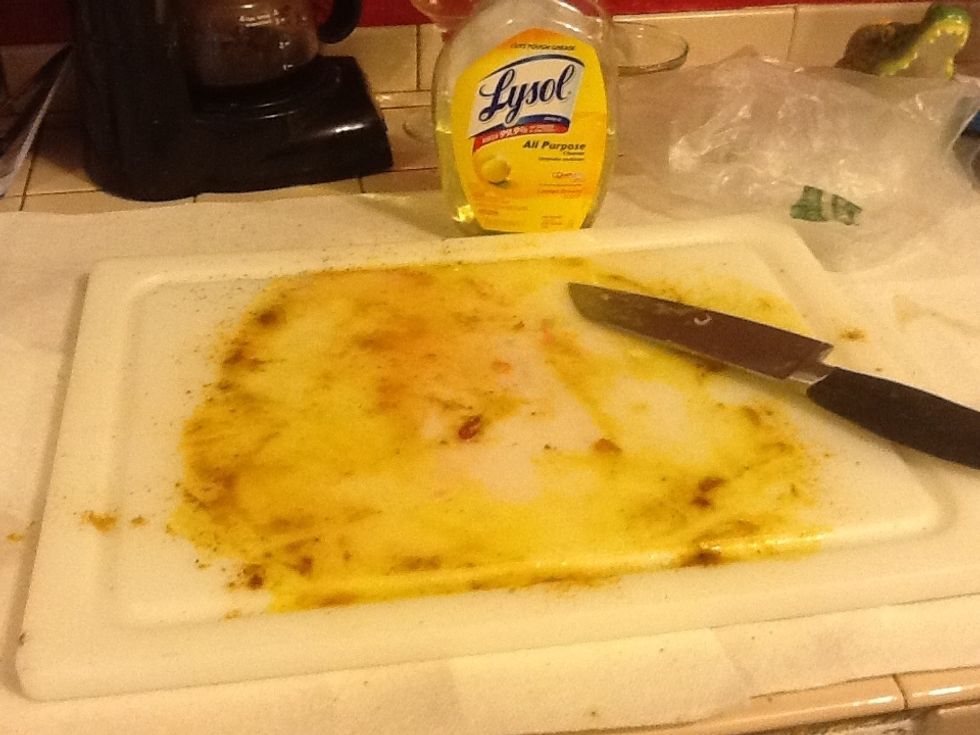 Now it's time to clean the surface you had chicken around.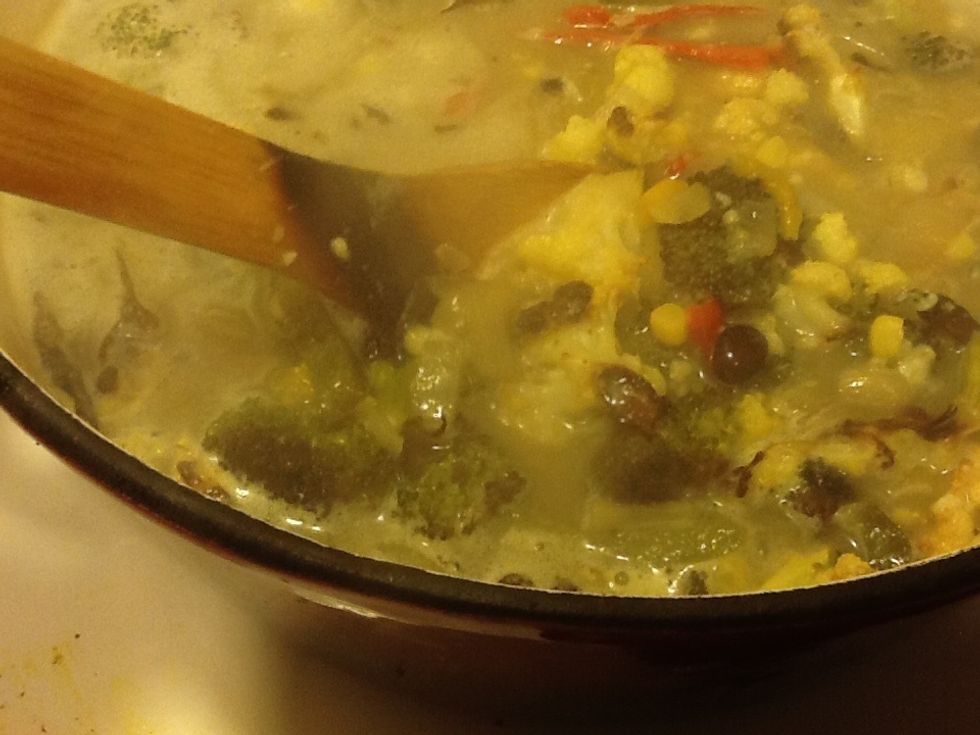 In a Dutch oven add the roasted cauliflower broccoli, corn, black beans, cream of broccoli, onions, garlic and chicken stock. Bring to a boil then place lid on an simmer for15 minutes.
With a hand blender, start to purée the soup until you reach a smooth consistent texture.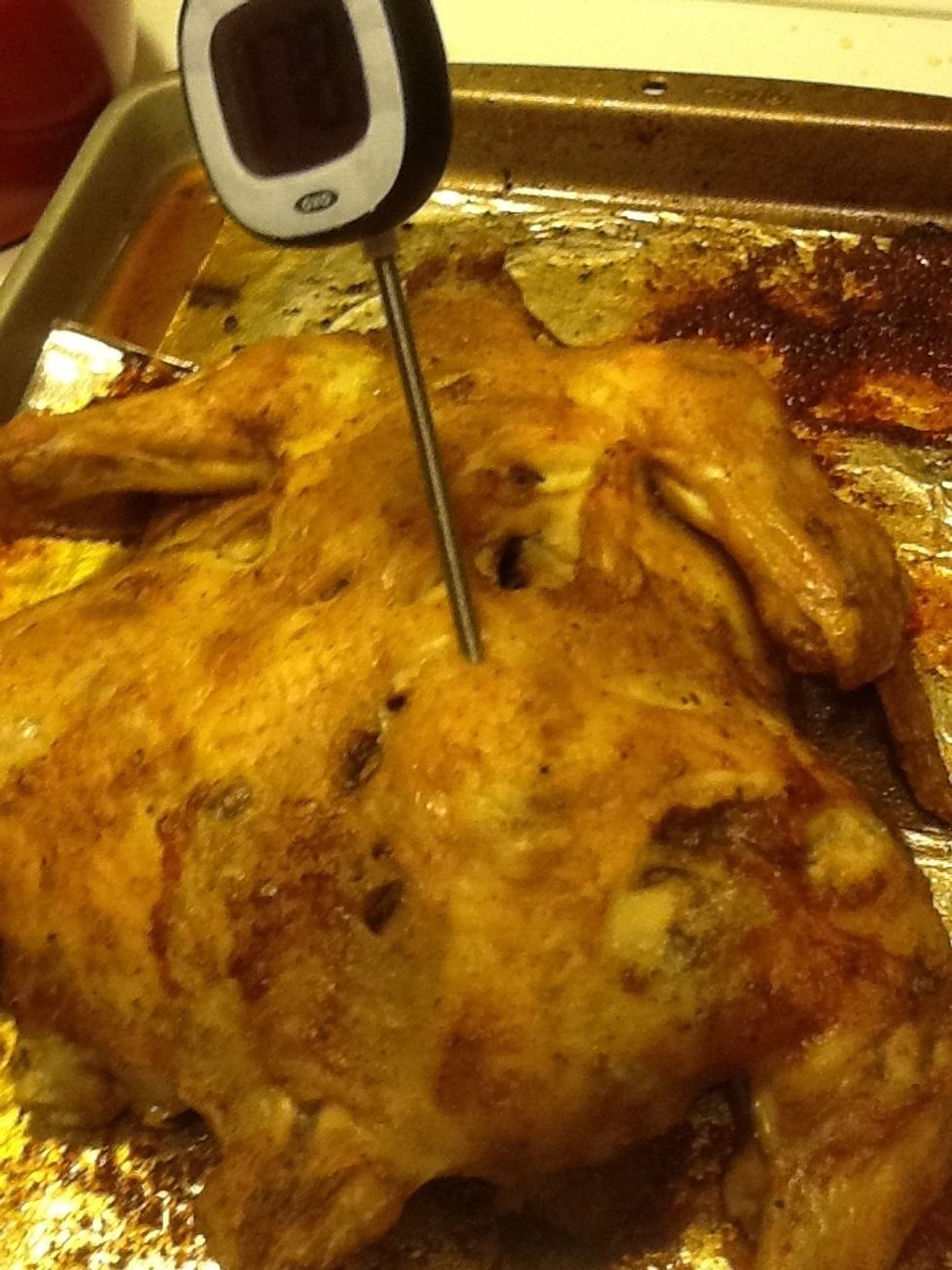 At this time the chicken is reading 170. Let rest for about 5 minutes.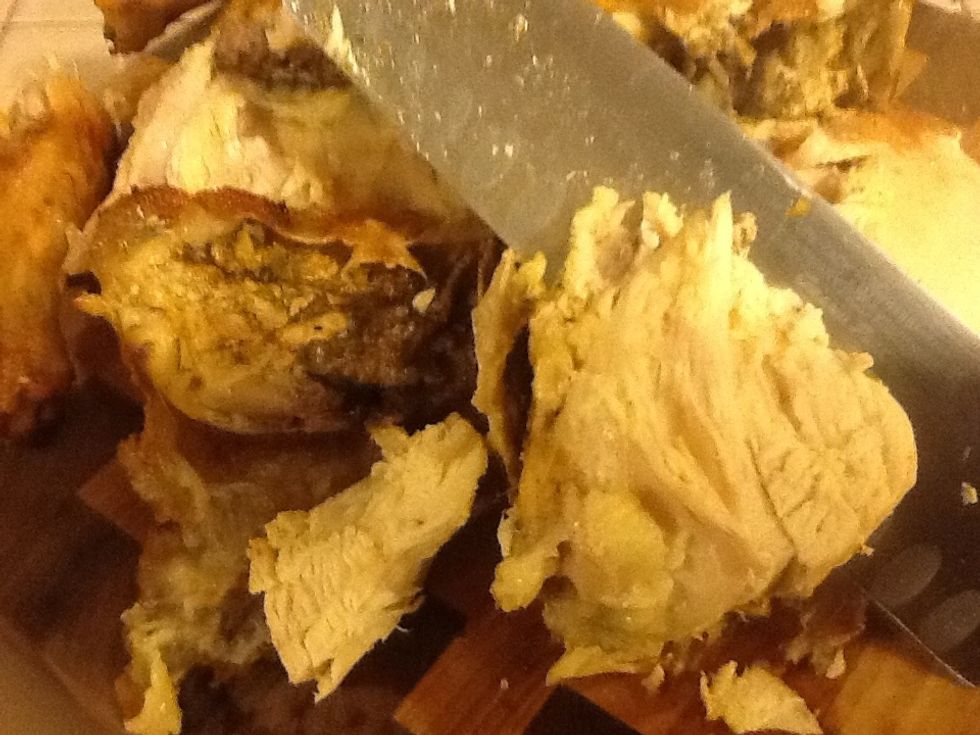 Cut chicken off the bone and chop to desired shape and thickness and add to the soup.
Plate soup and garnish with scallions , a touch of olive oil and a little chili sauce for added heat.
Chicken
Chicken stock or Base
1.0 Frozen Pepper stir-fry
1.0bnch Cauliflower
1.0bnch Broccoli
1.0 Yellow onion
4.0 Garlic
2.0c Corn
1.0c Cream of broccoli
1.0c Sharp Cheddar cheese
Olive oil
Curry
Scallions
1.0c Black beans (can)
Pepper and salt to taste