Preheat the oven to moderate temperature about 180 degrees celcius.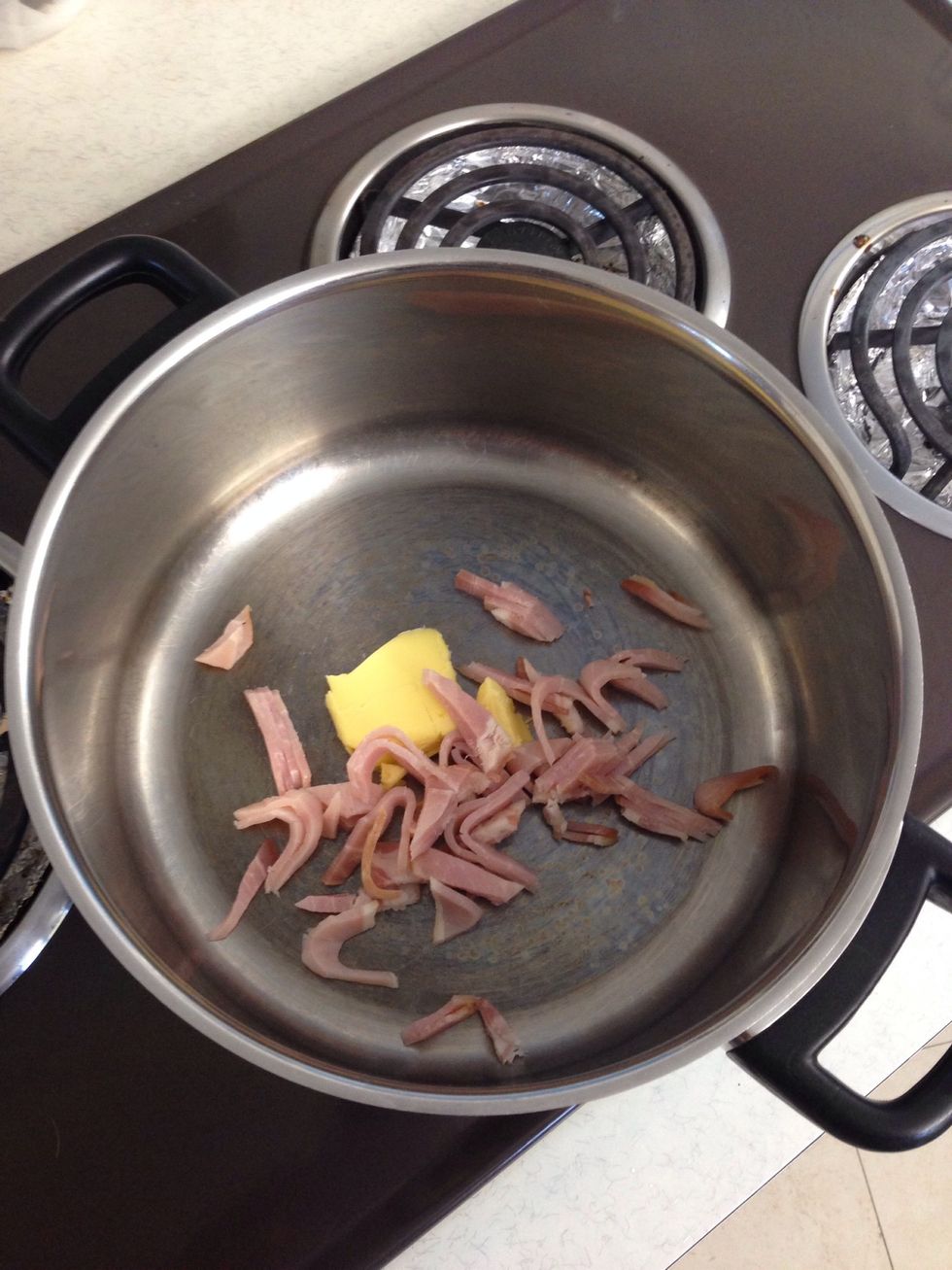 Fry the bacon in a little bit of butter.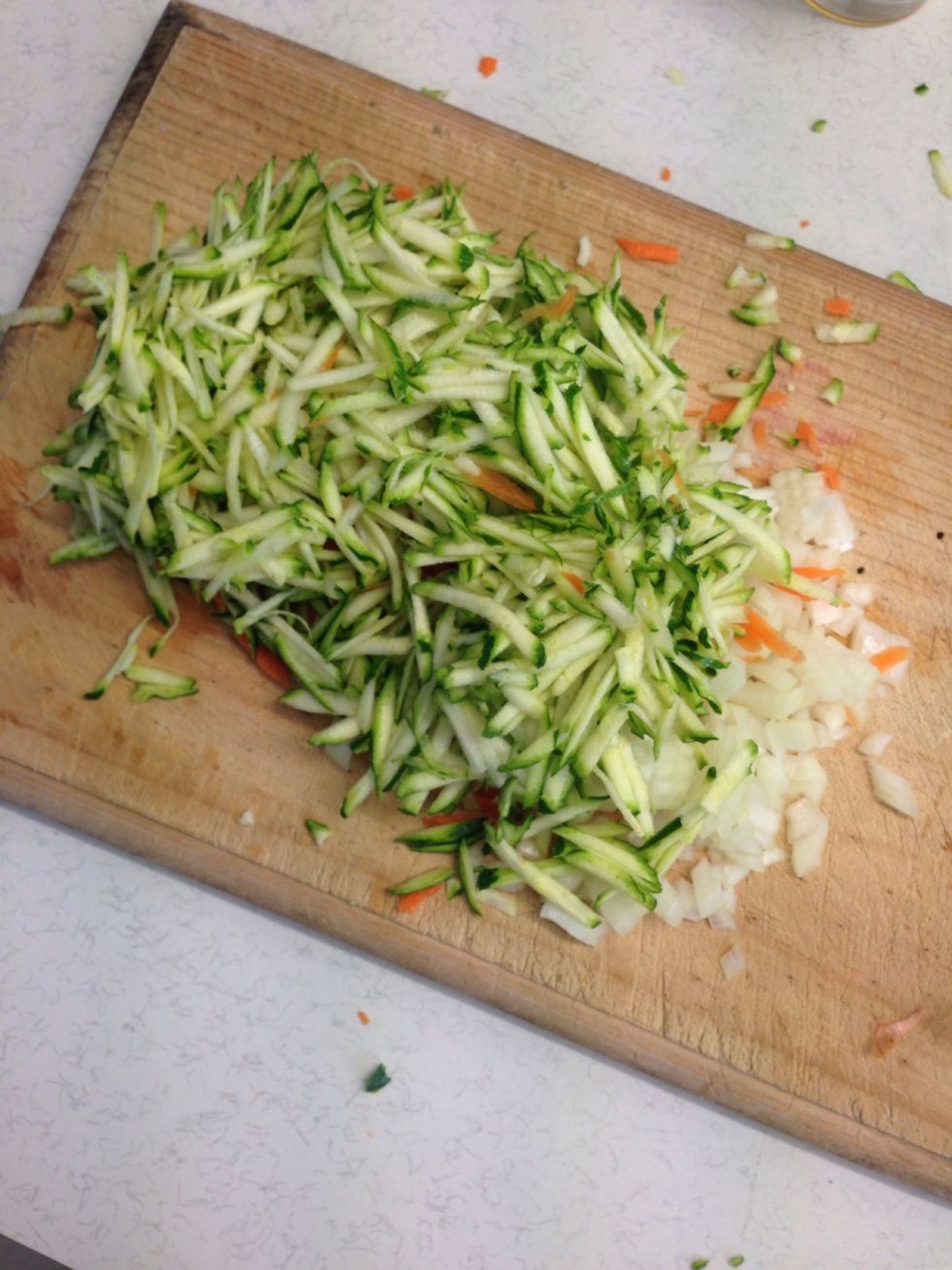 Grate the zucchinis and carrots. Finely dice the onion.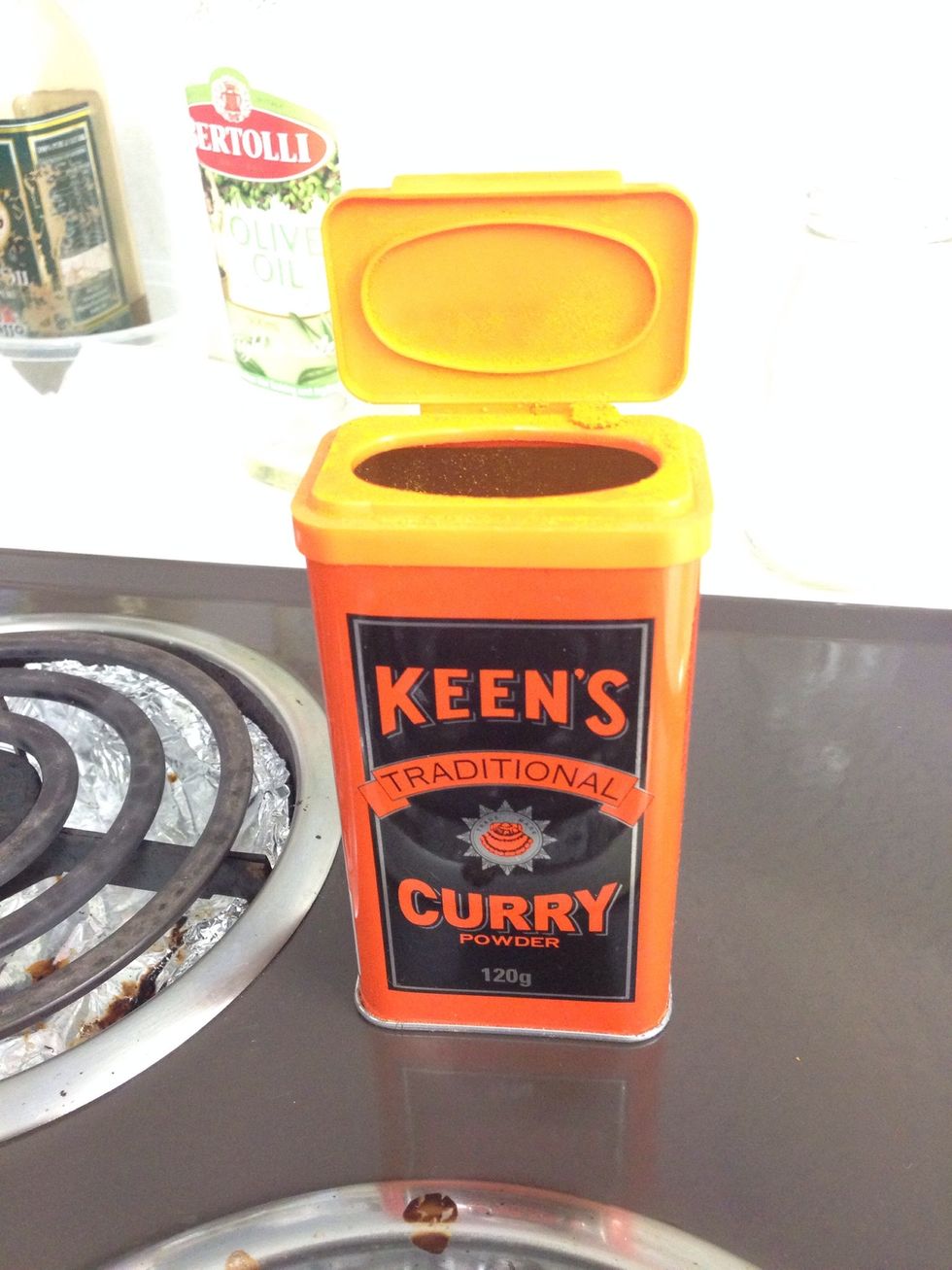 Add 1 teaspoon of curry powder to the frying bacon.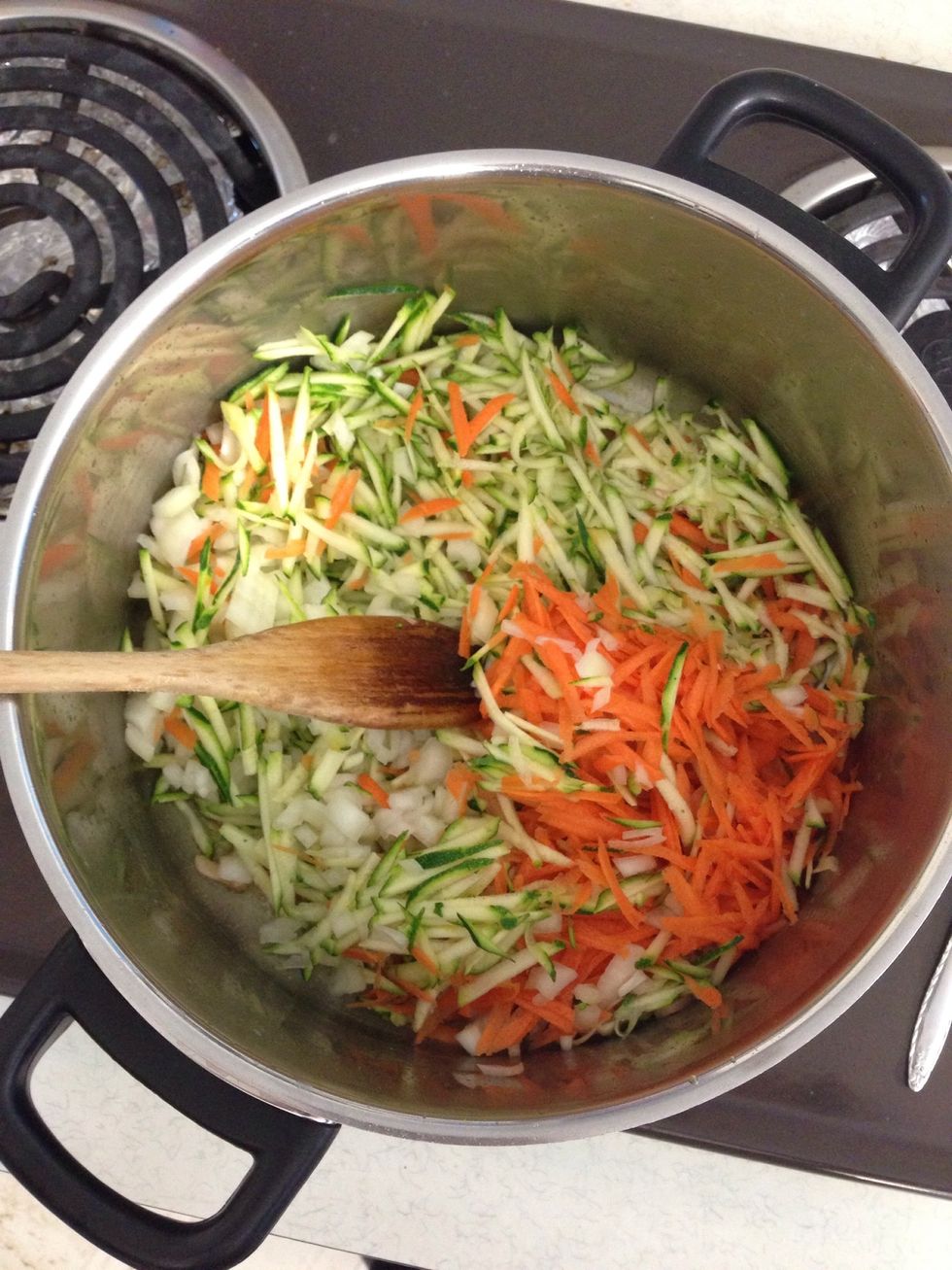 Once the bacon has fried for a couple of minutes add the onion, zucchini and carrot and fry until the vegetables have softened.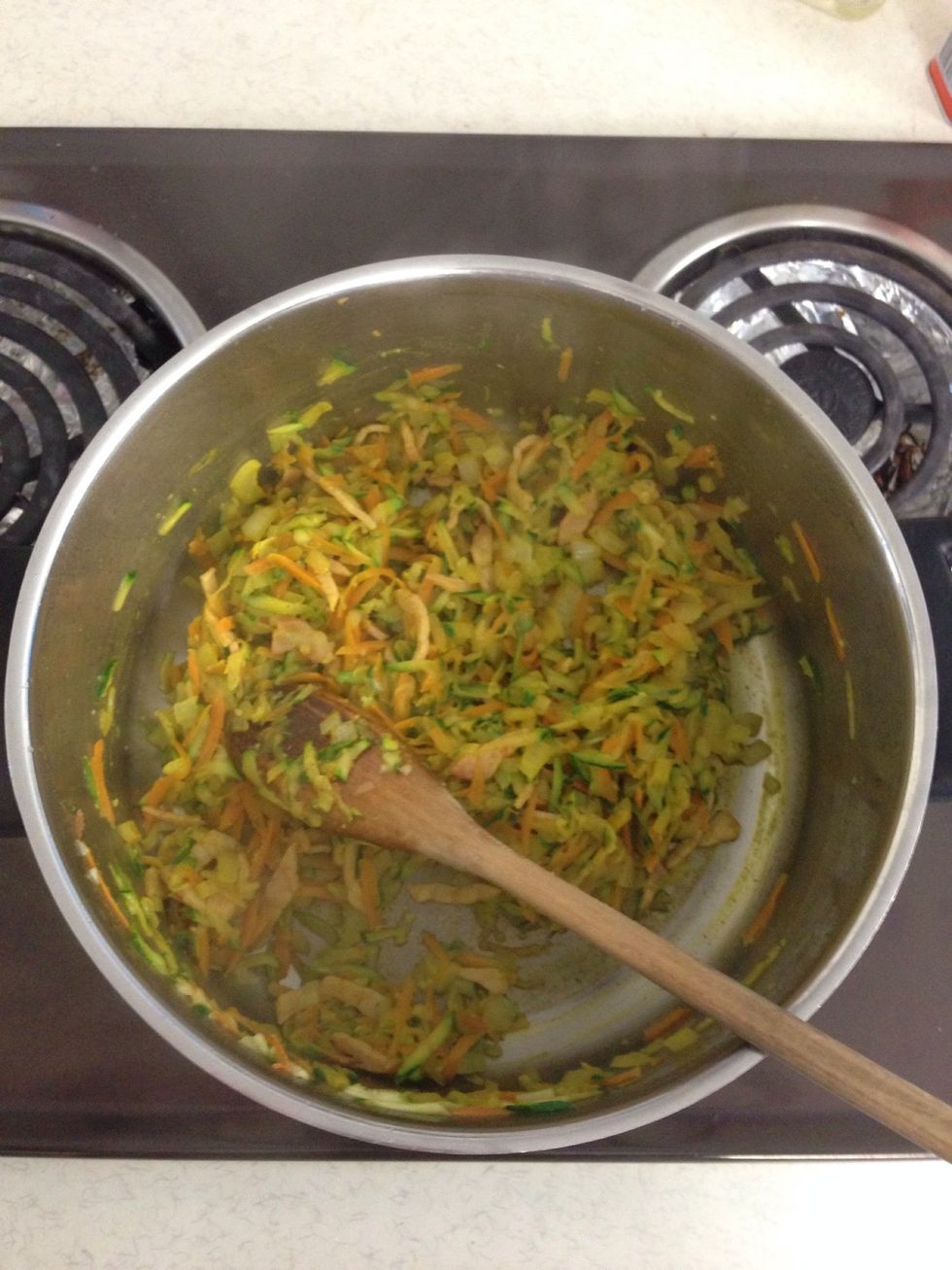 This is how it looks after about 5 minutes.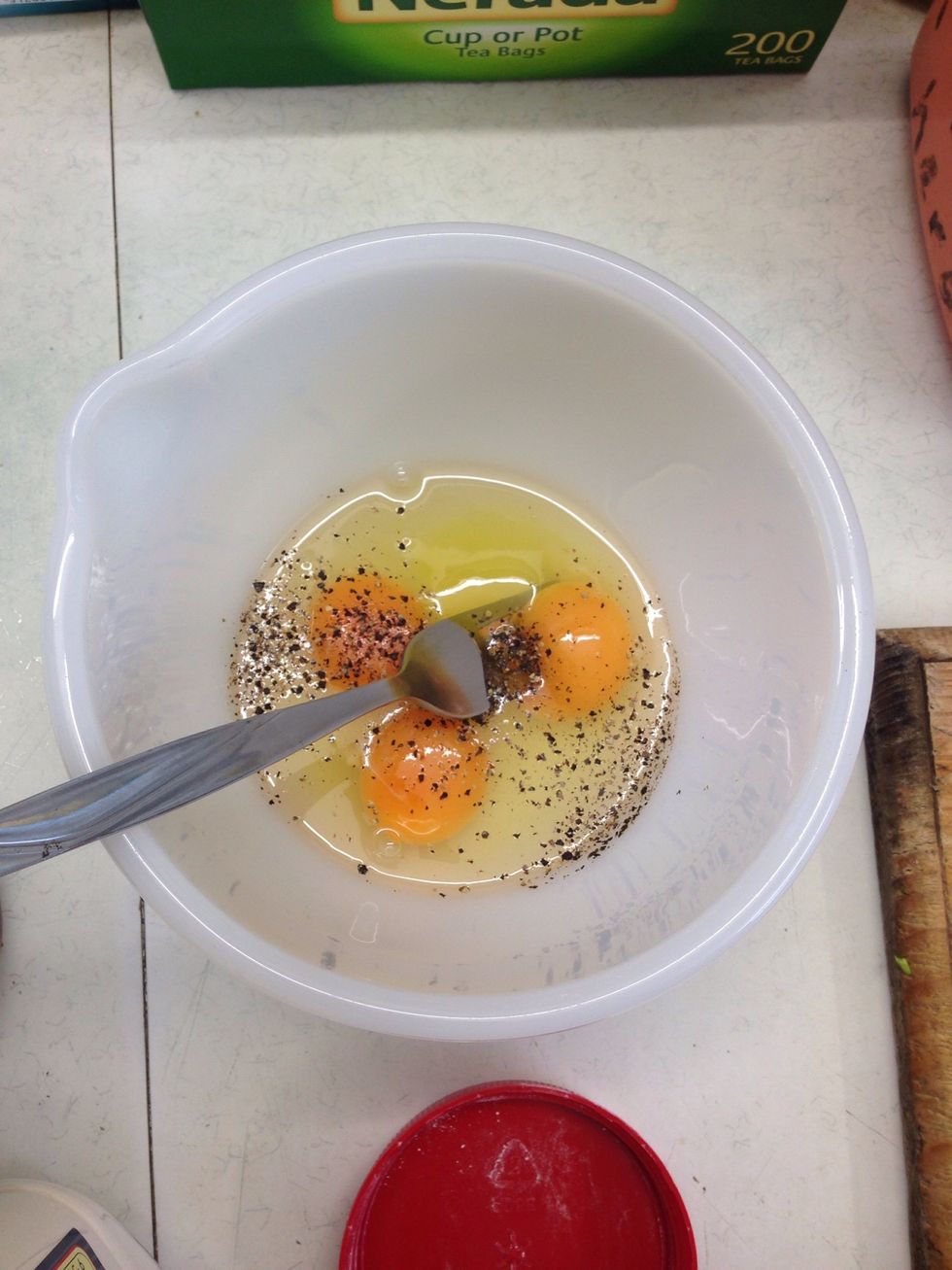 Add the 3 eggs to a bowl and add some pepper.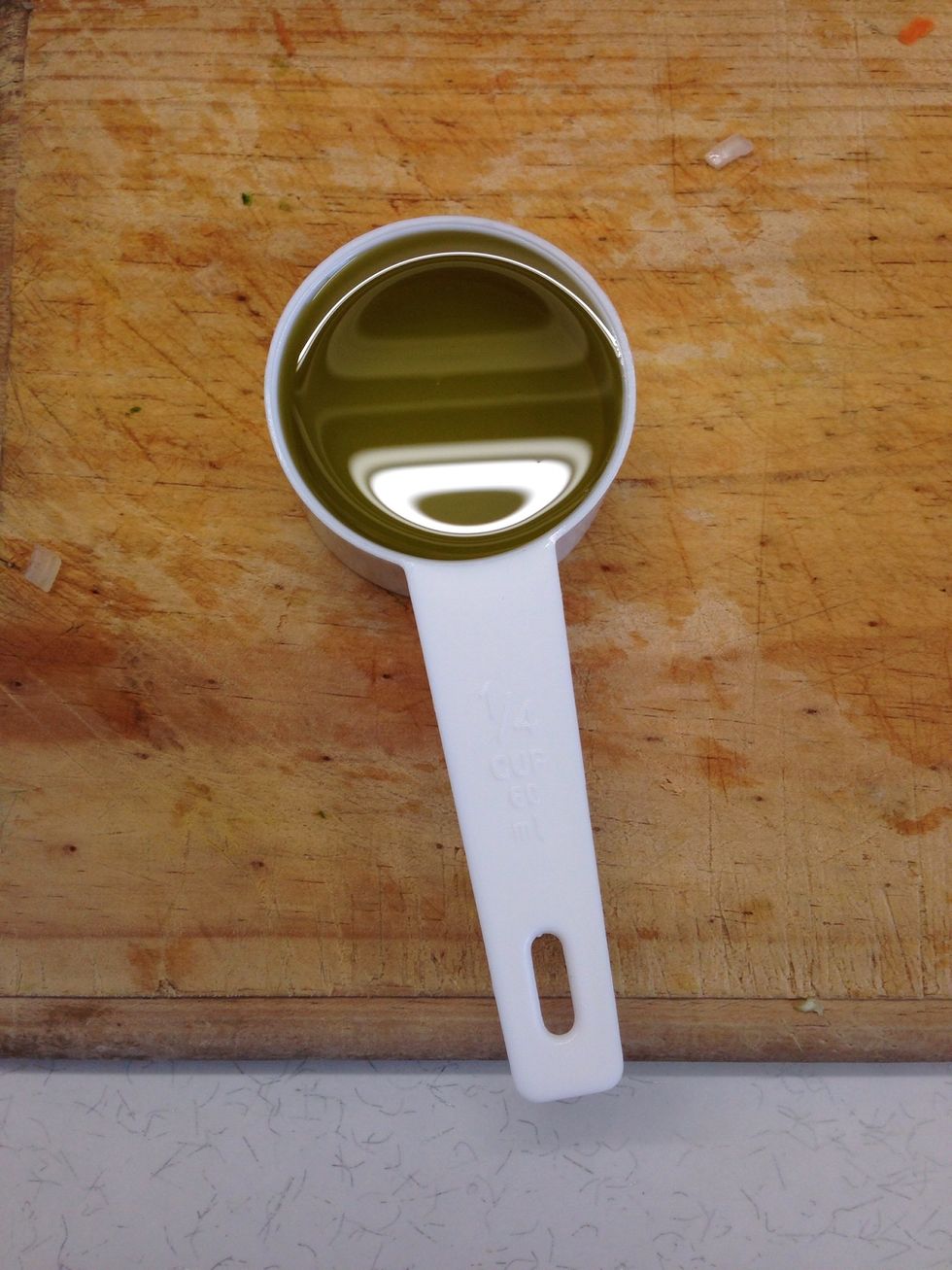 Measure out 1/4 cup of olive oil and add to the bowl with the eggs.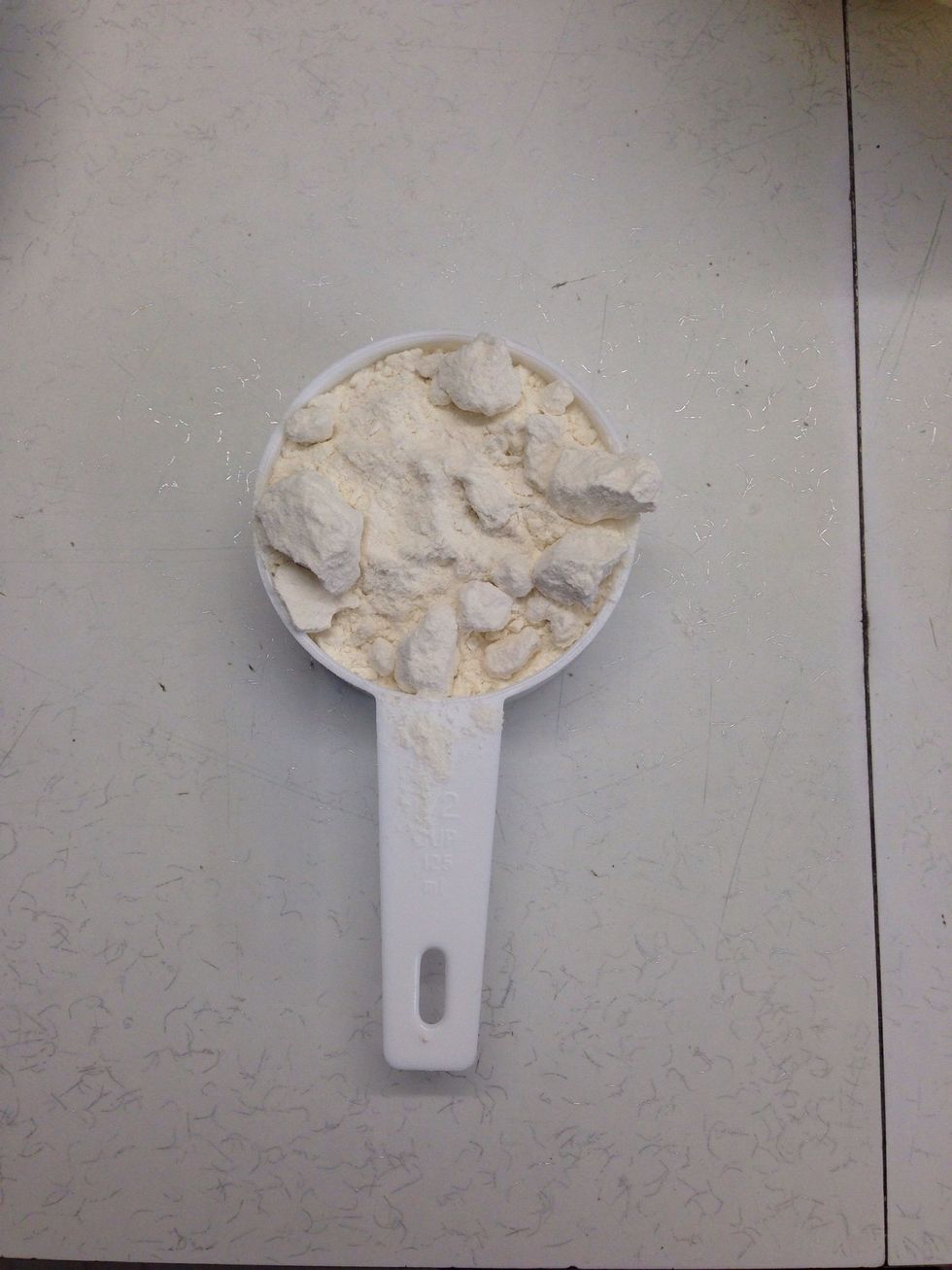 Measure out 1/2 cup of self raising flour and add to the bowl with the eggs and oil.
Mix together well. Don't worry about any lumps they will dissolve later.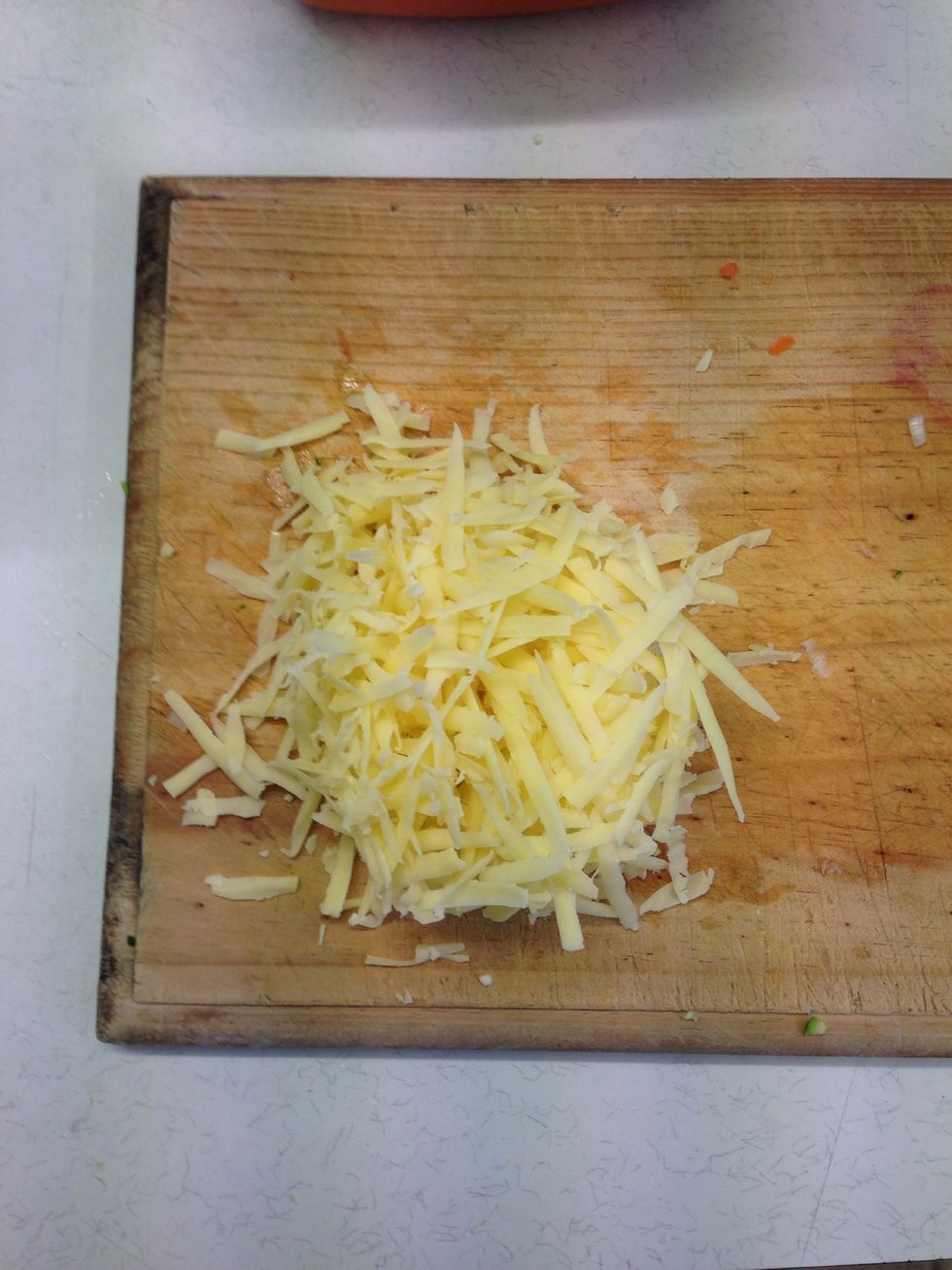 Grate about a cup of cheese. Any cheese is fine. I've just used tasty cheese but Colby or mozzarella would be pretty awesome.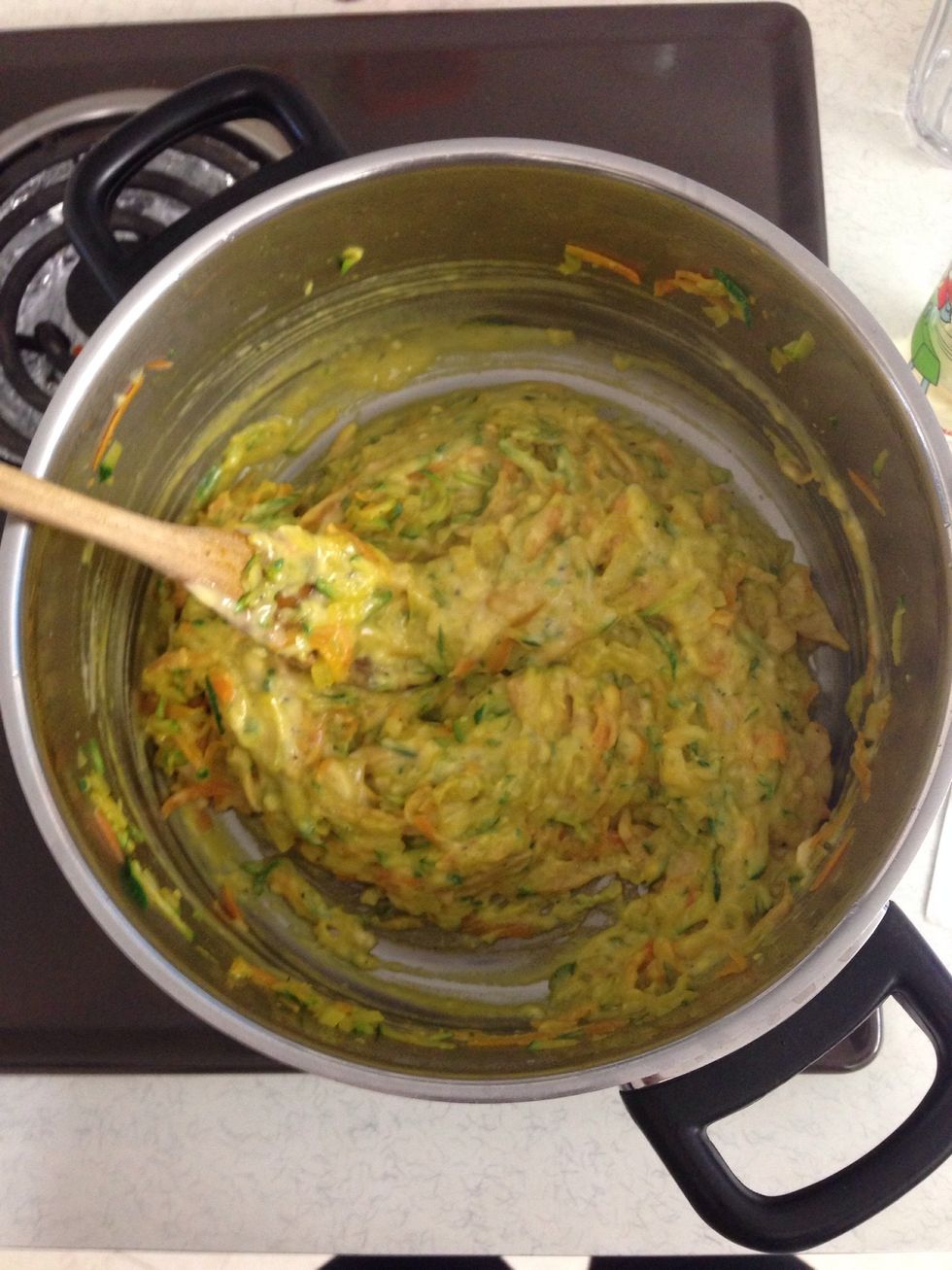 Add the flour and egg mix to the cooked vegetables and stir well.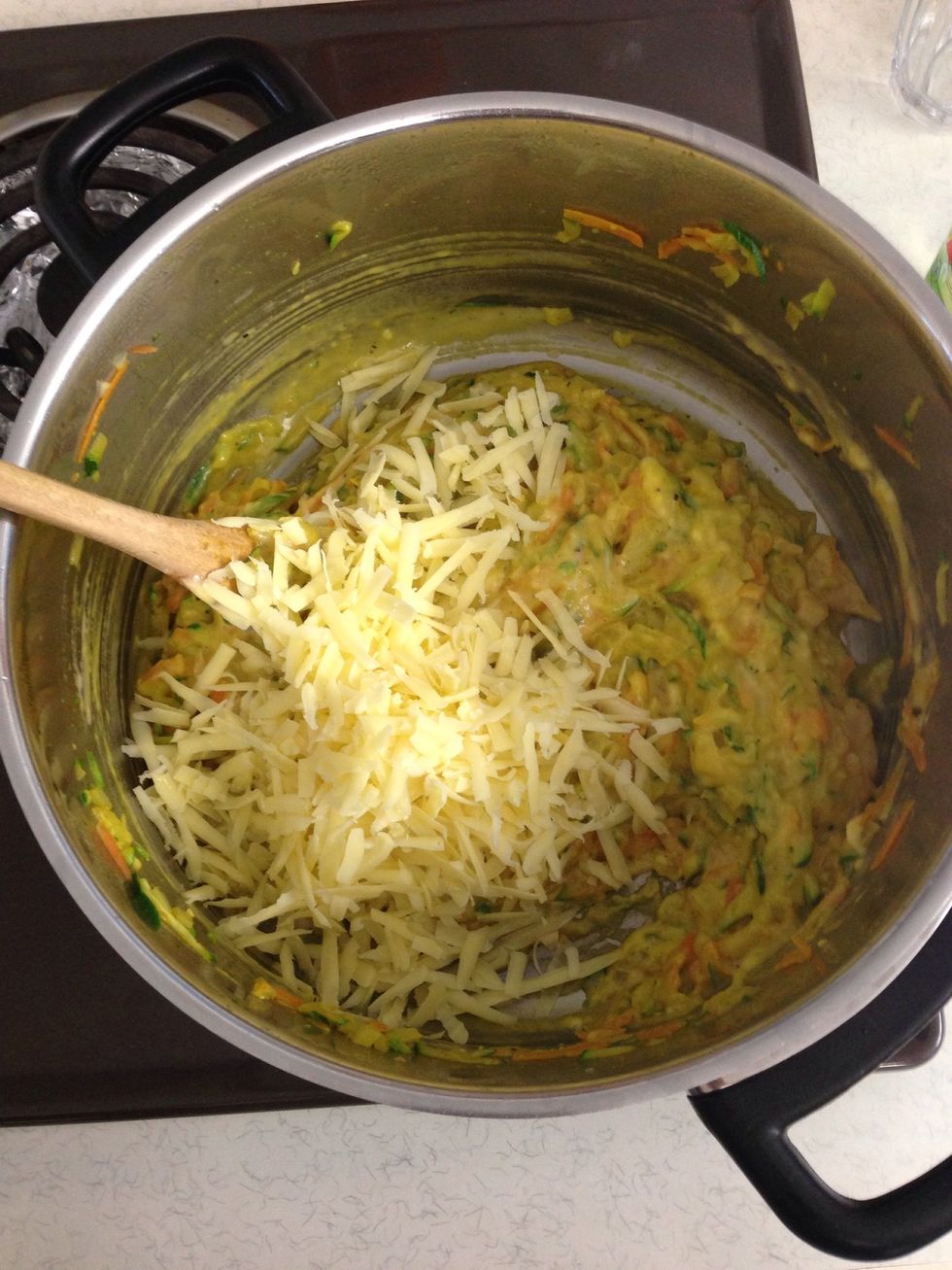 Add the grated cheese and stir well again.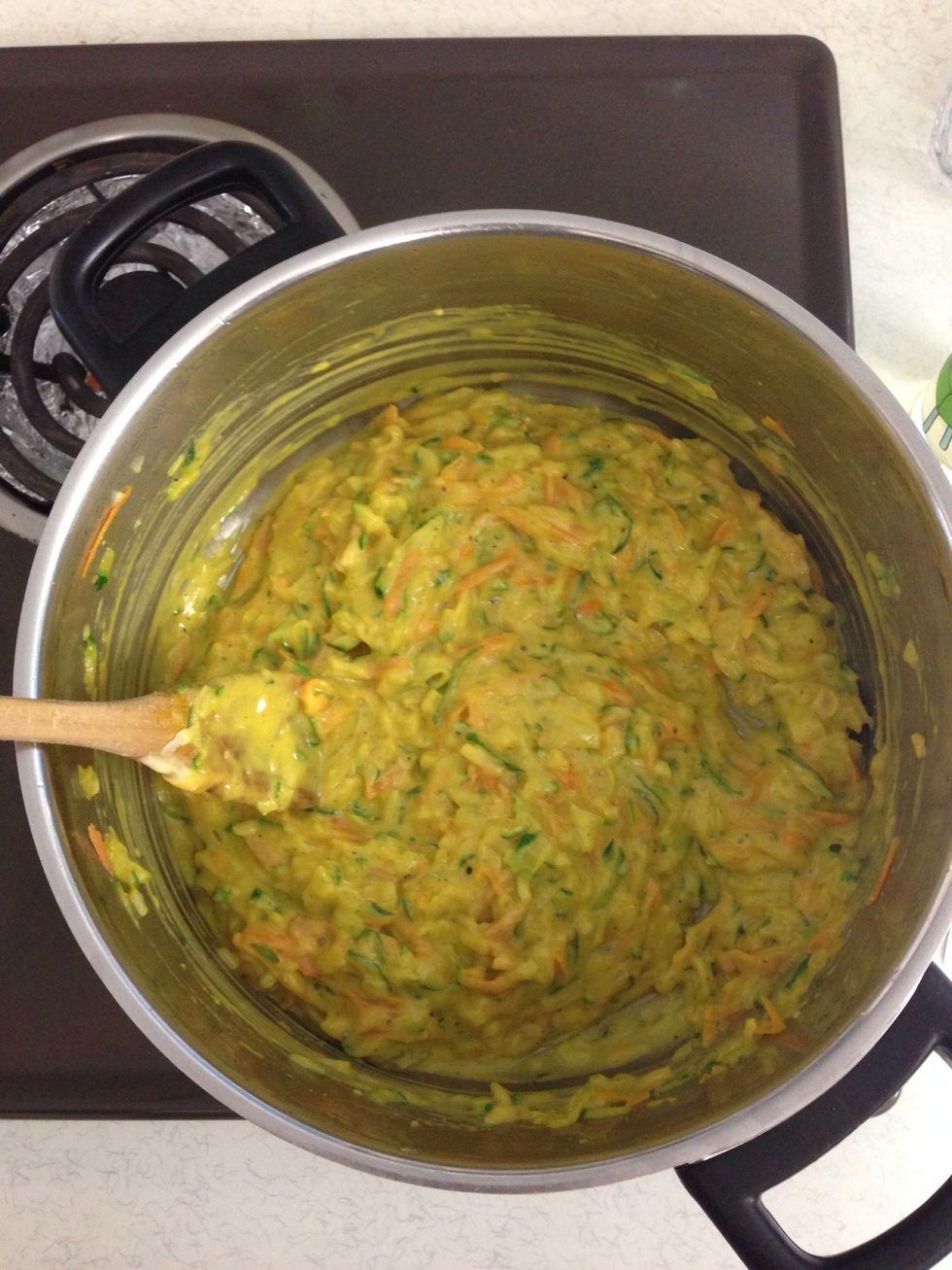 This is how it will look.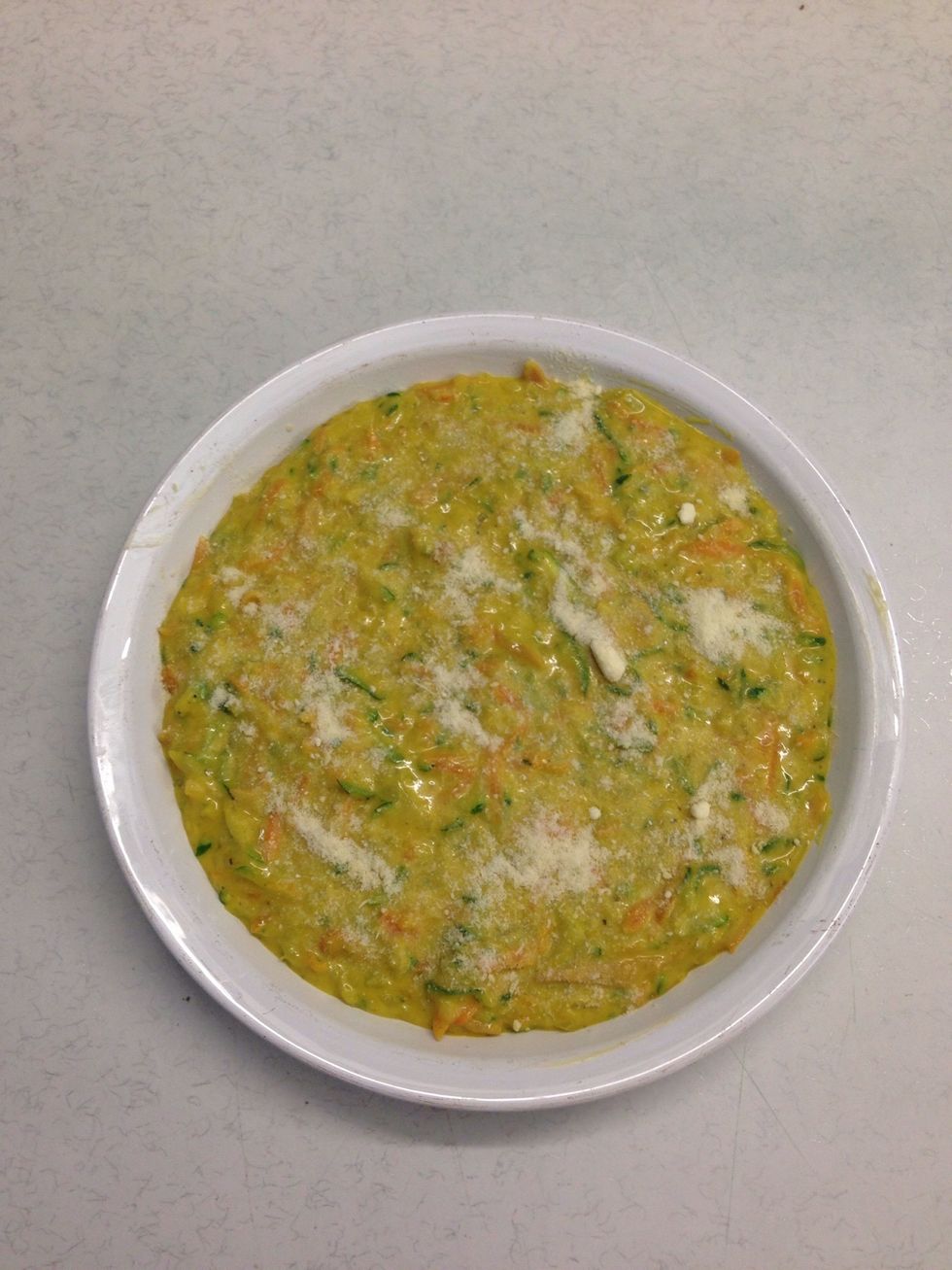 Place mixture into a greased pie dish and sprinkle with Parmesan cheese (optional) Bake in a preheated moderate oven about 180 degrees celcius for 30 minutes or until the pie is set in the middle.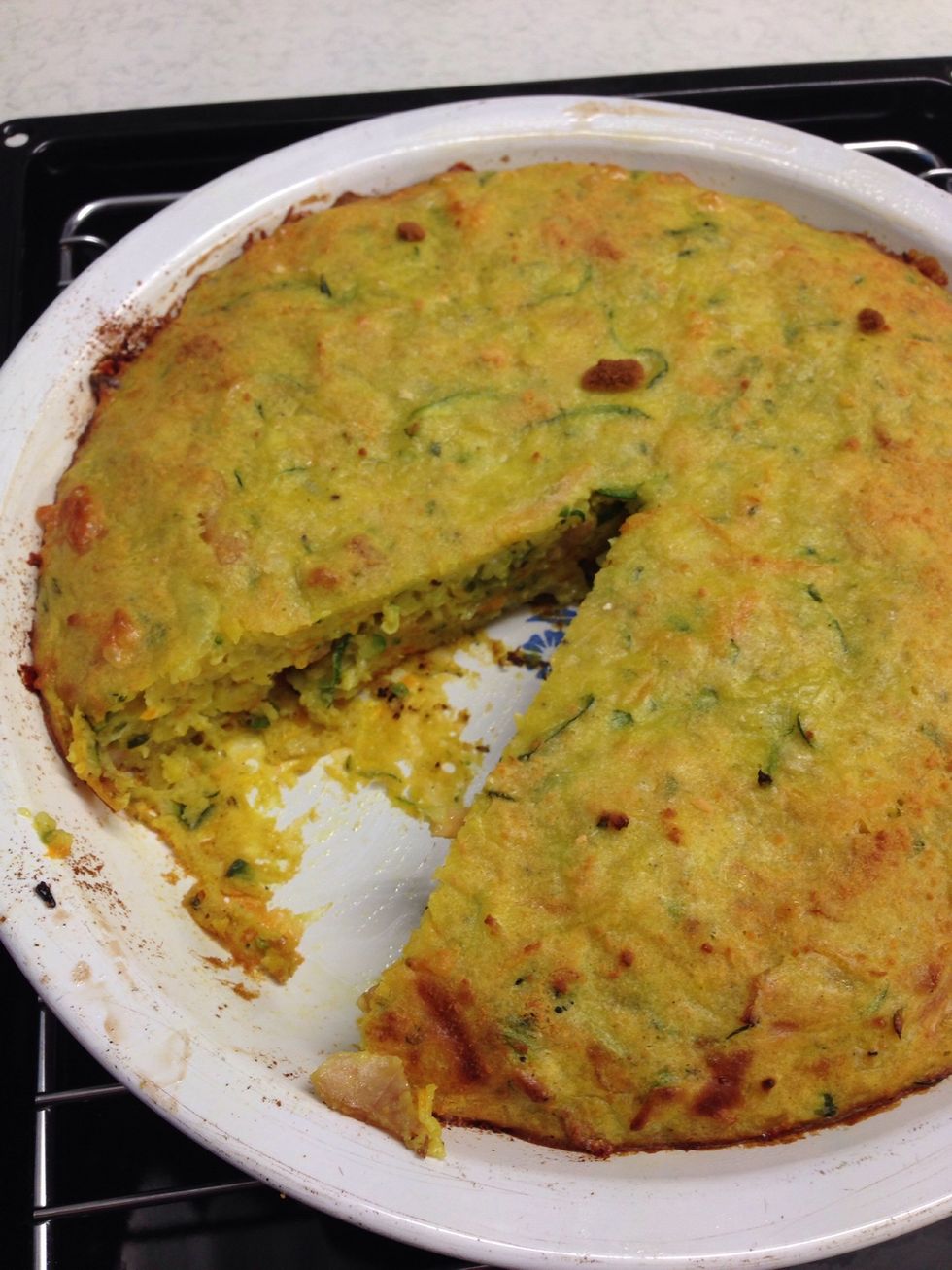 Enjoy 😀
1.0 Rasher of bacon
2.0 Medium sized zucchinis
1/2 Onion
1.0 Carrot
1.0c Grated cheese
1/2c Self raising flour
1/4c Olive oil
3.0 Eggs
Pepper
Butter for frying
1.0tsp Curry powder