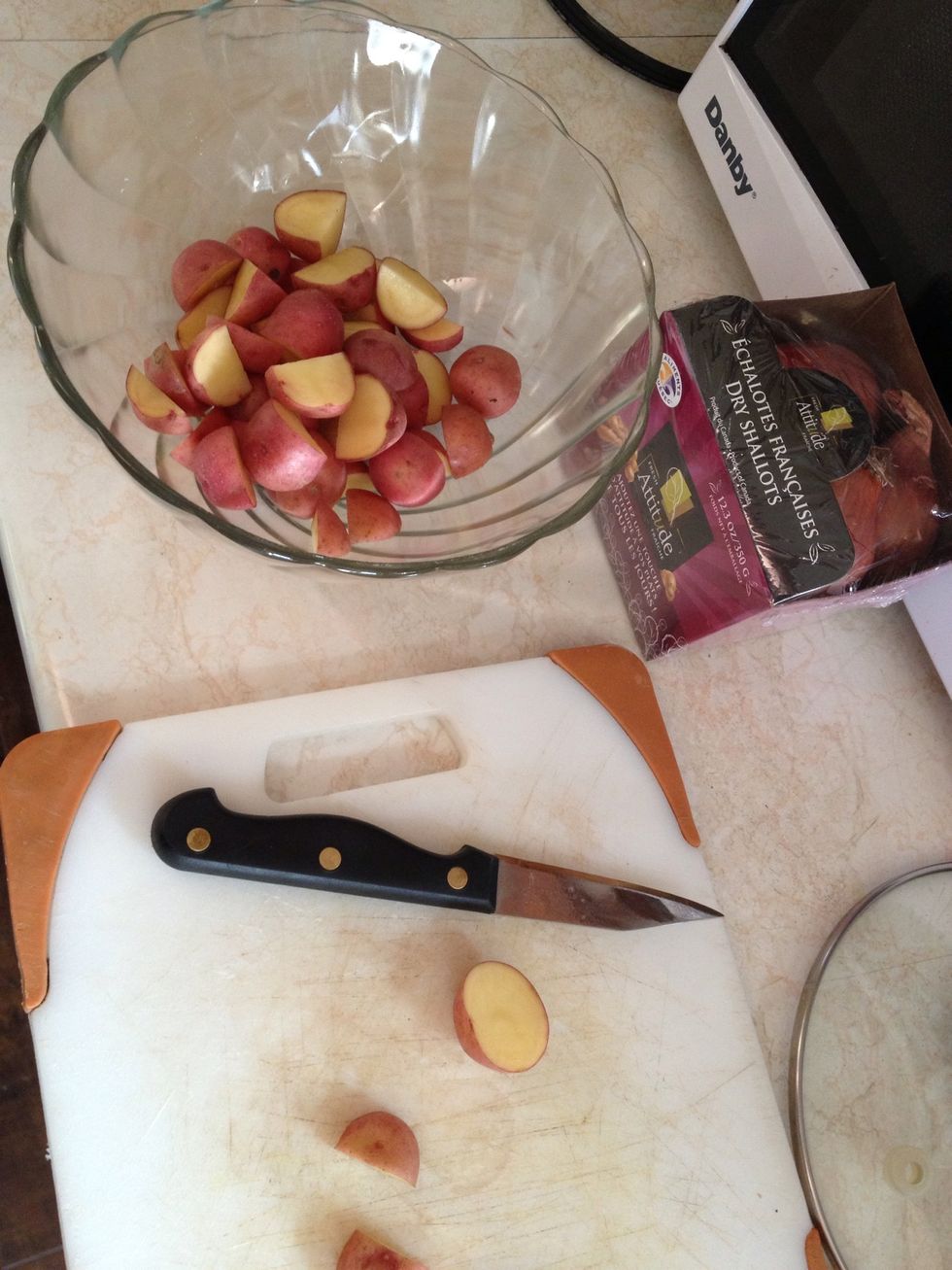 Preheat your oven to 400'. Chop your red potatoes!
Chop about 1/3 of a shallot... Or onion if you do not have a shallot handy.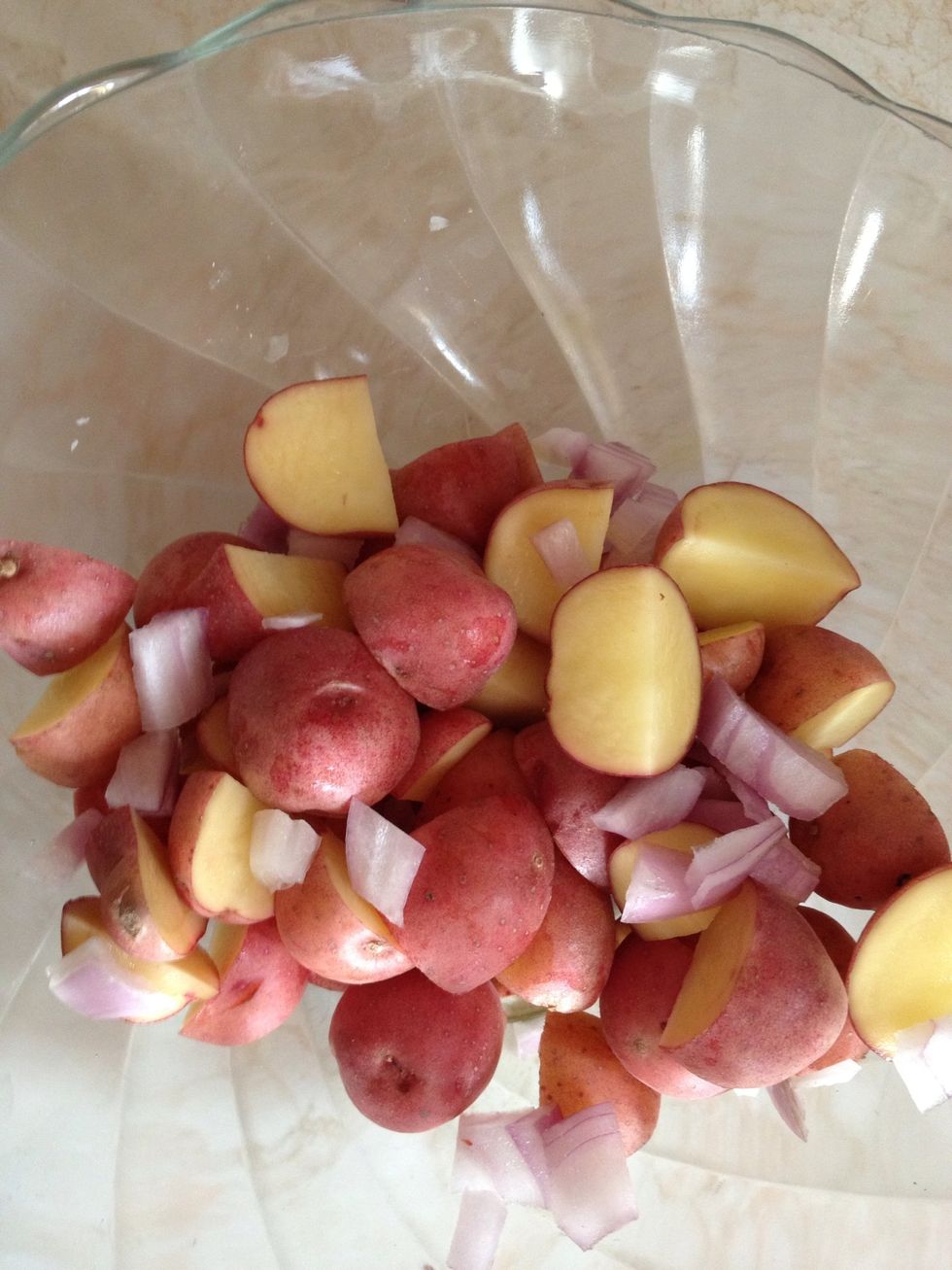 Place in a medium sized bowl and mix.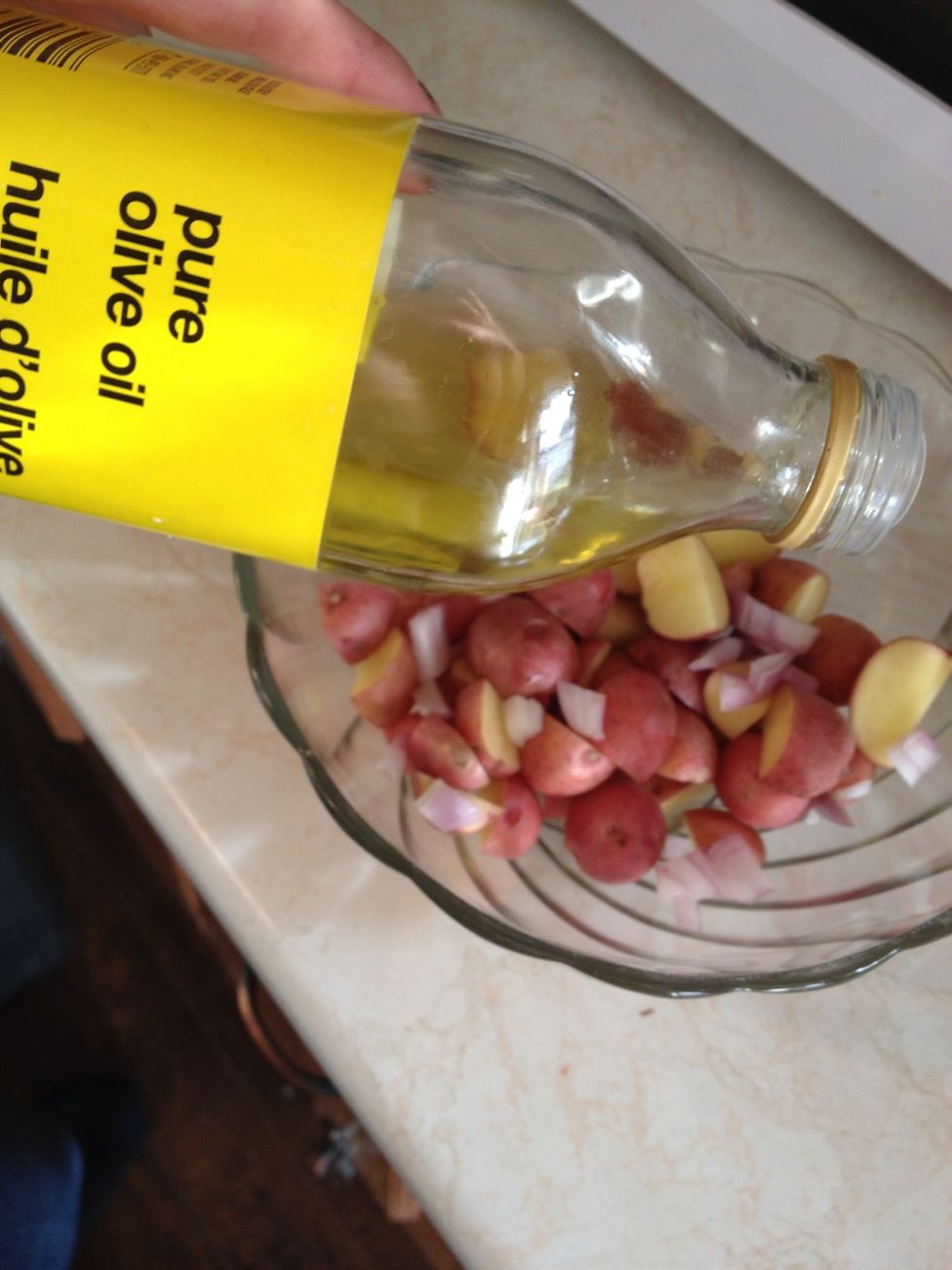 Add olive oil to coat potatoes, about 1 1/2 tablespoons.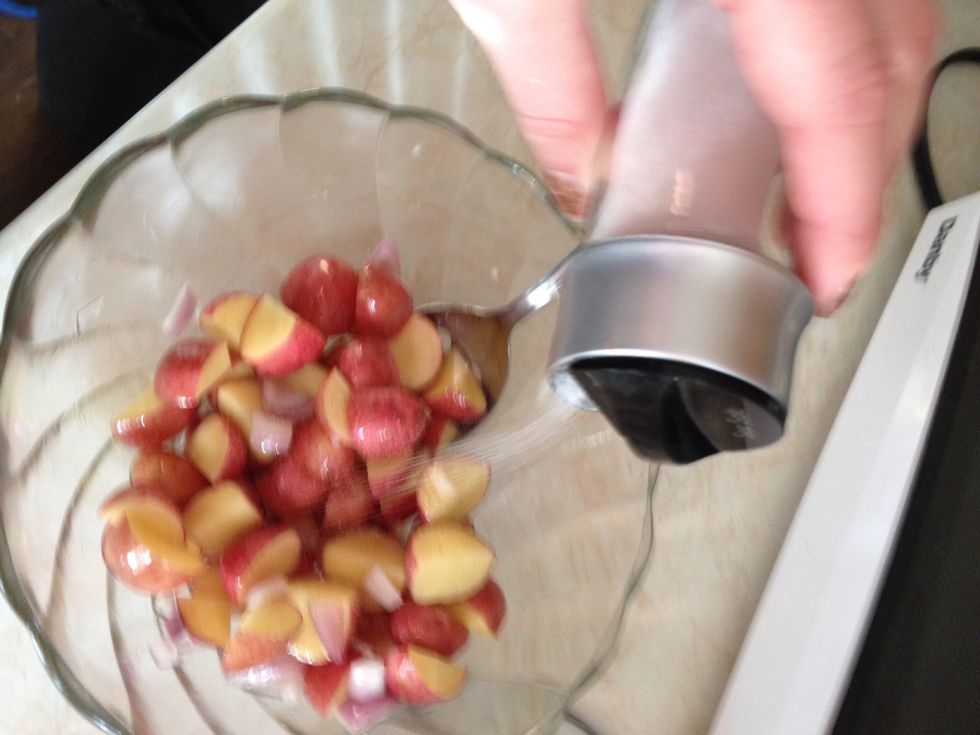 Add salt to your taste.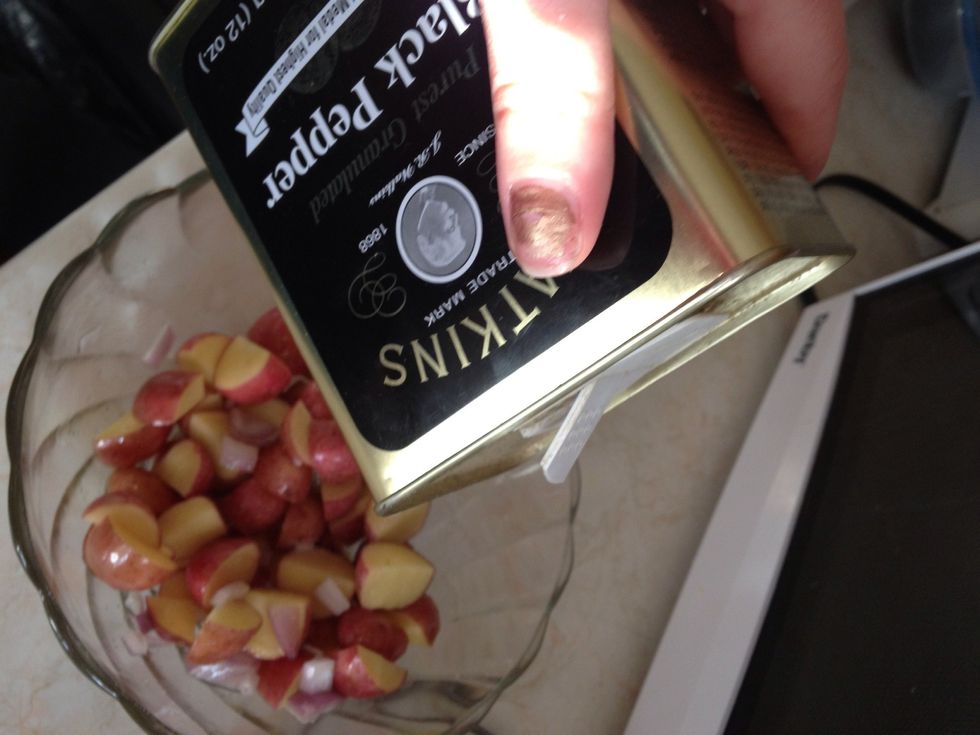 Add pepper to your taste.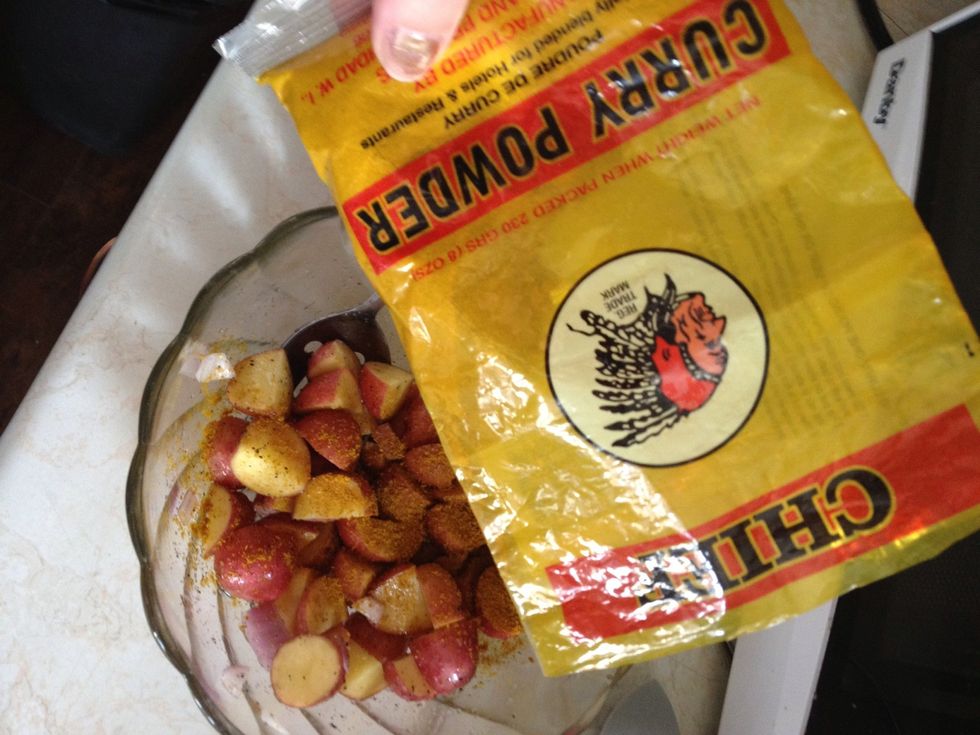 Add your curry powder, about 1/2 a tablespoon.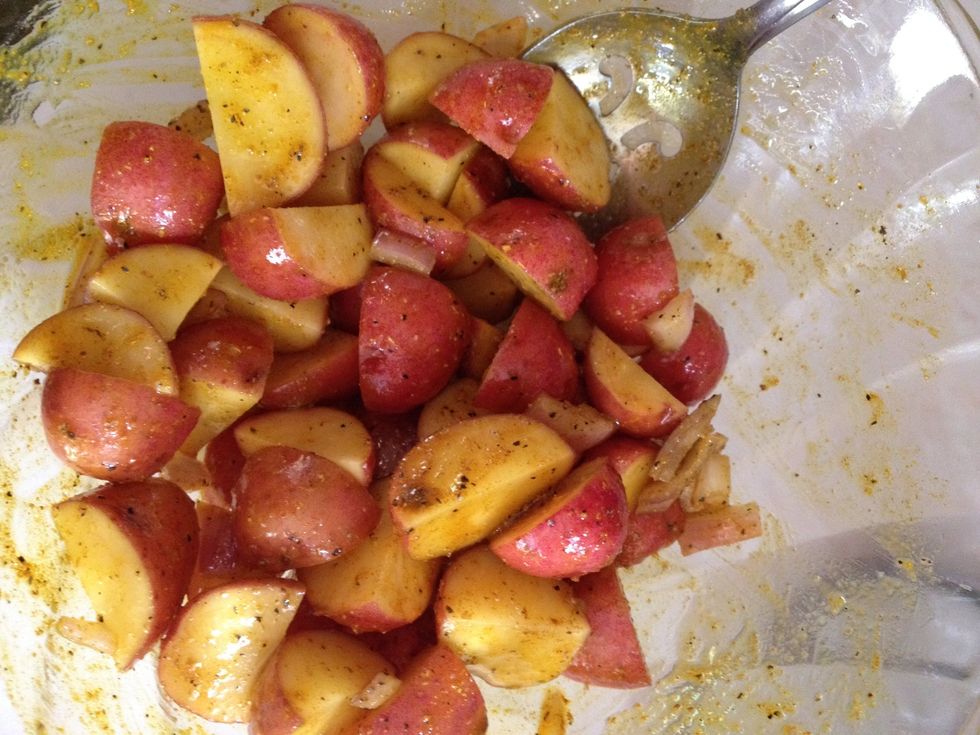 Mix well.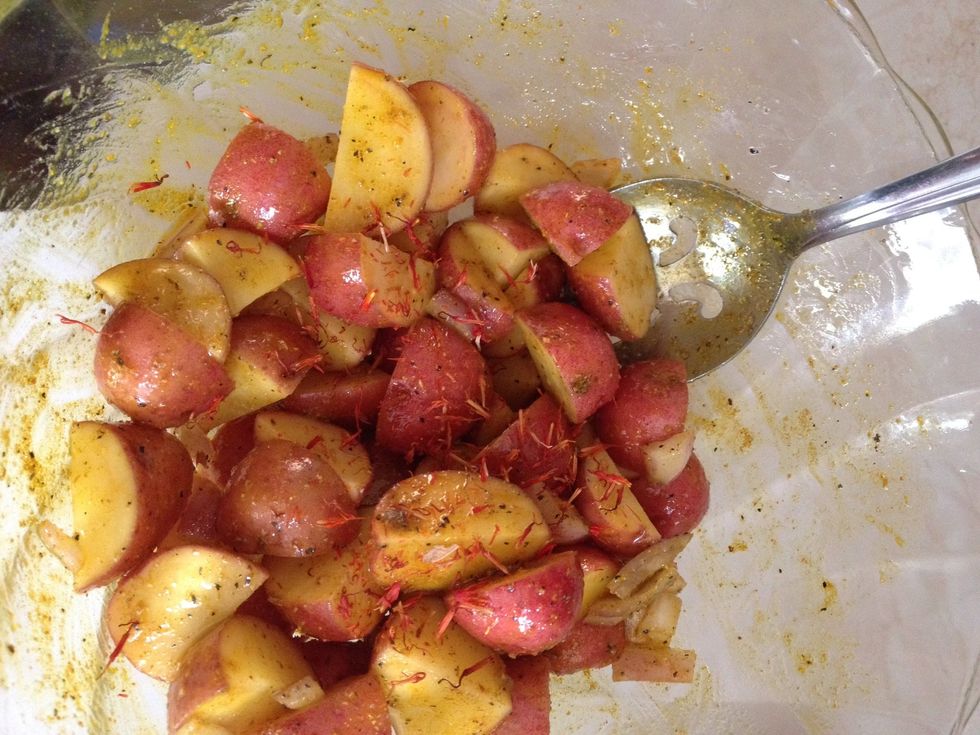 Add a pinch of saffron and mix well.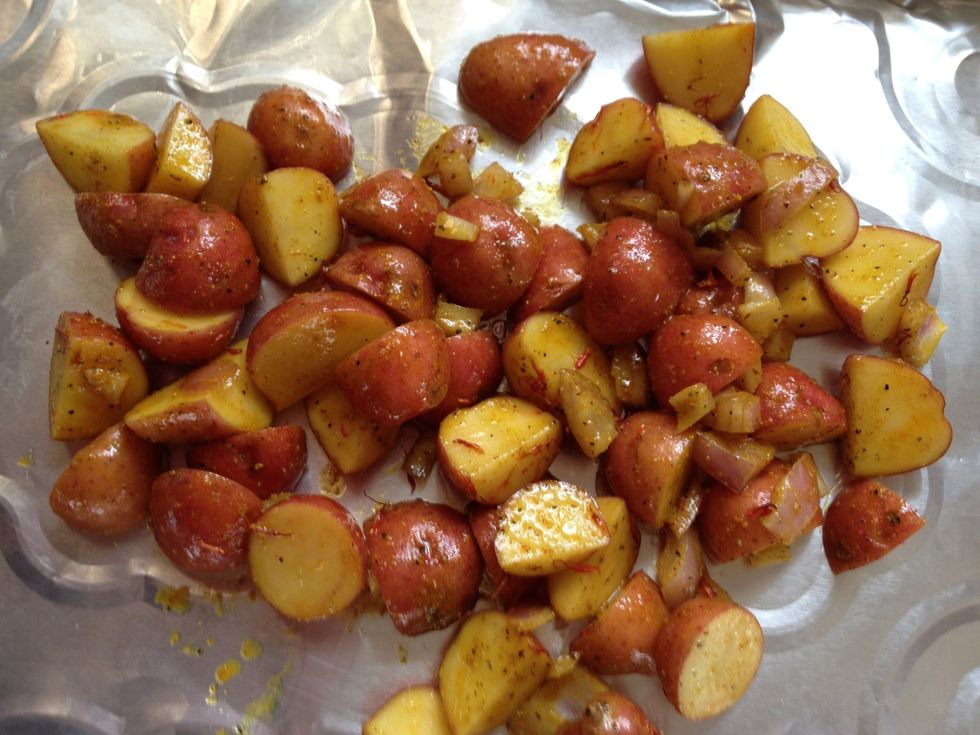 Place on a cookie sheet/baking tray. Bake in oven for about 20 - 25 minutes... Until crisp in the outside and tender through the inside.
Enjoy!
2.0c Red potatoes, diced
1/3 Shallot, chopped (or onion)
1/2Tbsp Olive Oil
1/2Tbsp Curry Powder
Salt & pepper, to taste
1.0pch Saffron
Melissa Silverson
I have a healthy love for food! If these guides aren't enough, find my Facebook group "Stuff Your Face(book)" :-D.