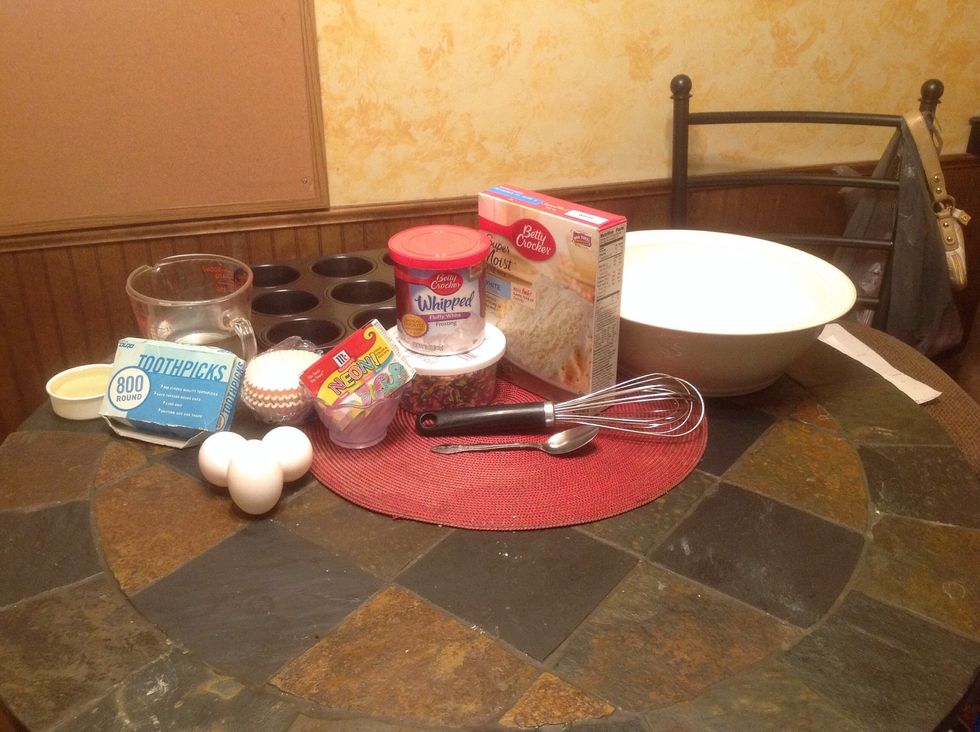 Gather your ingredients.
First preheat the oven to 350 degrees.
Place the cupcake wrapers into the cupcake pan.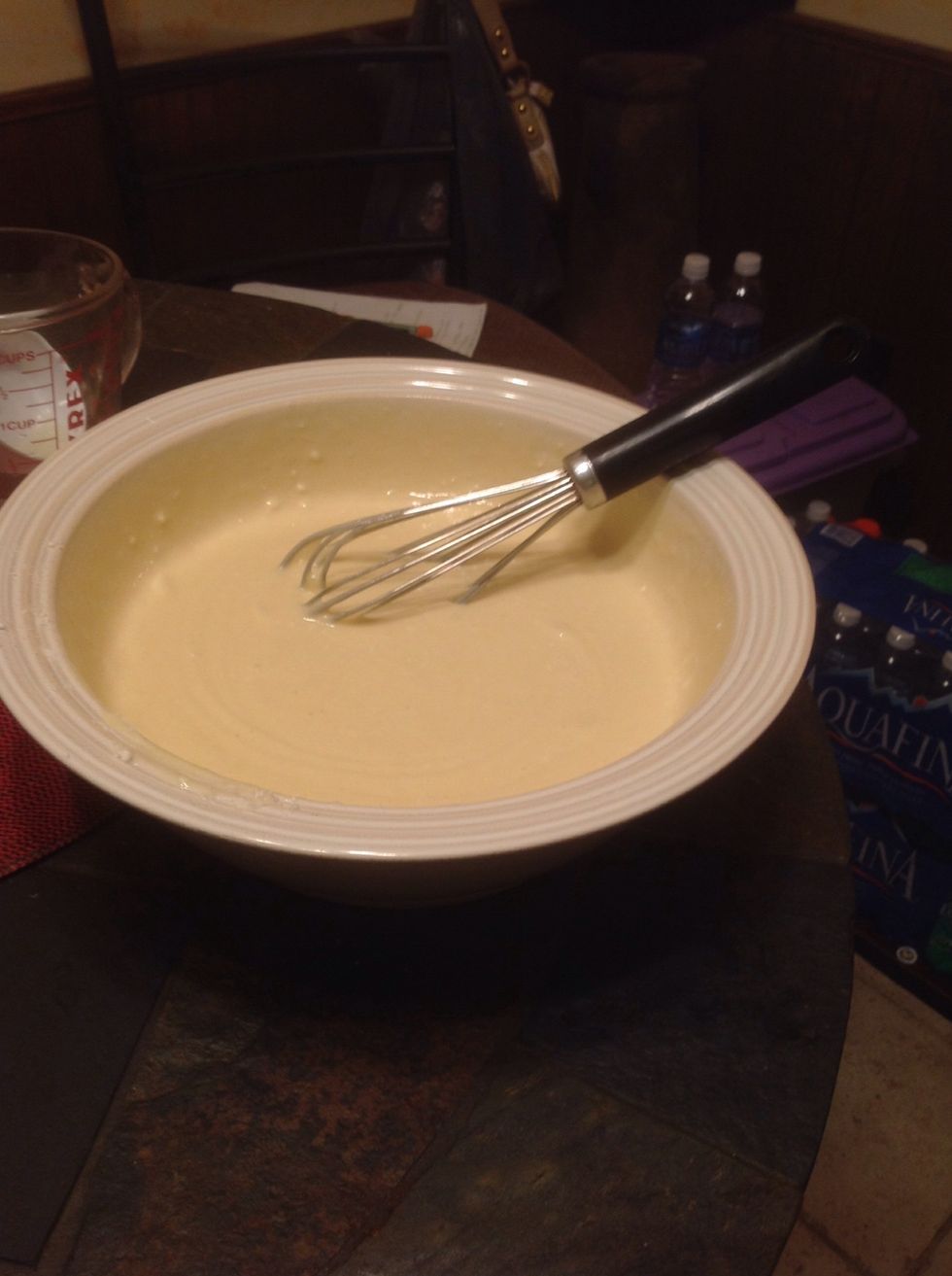 After beating all of the ingredients together, the batter should be a little lumpy.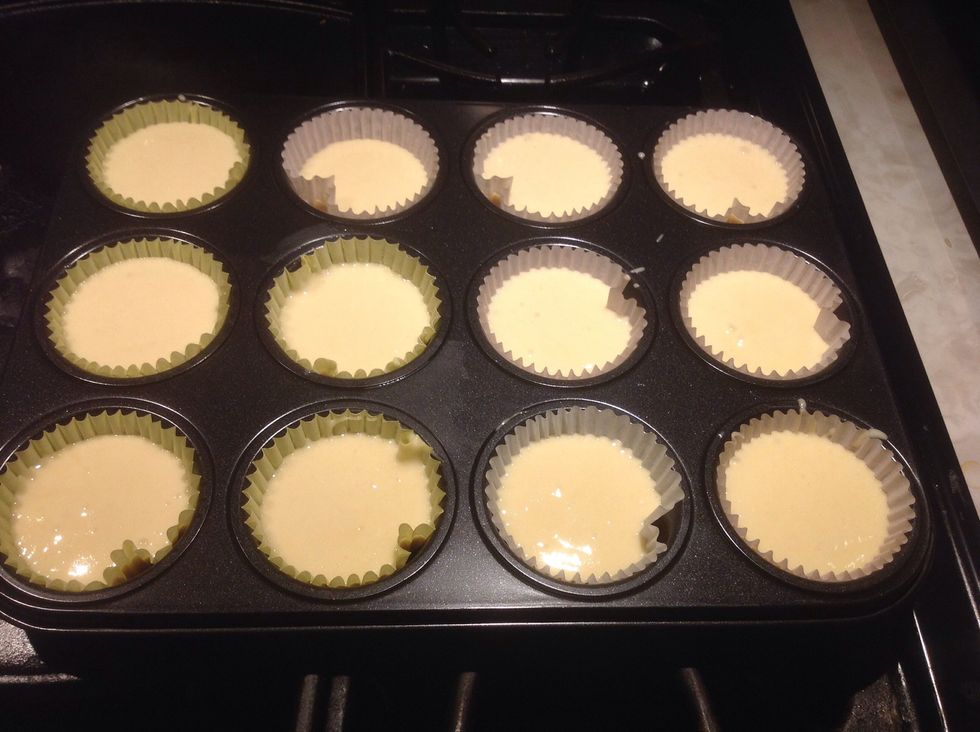 Put the batter into the cupcake pans.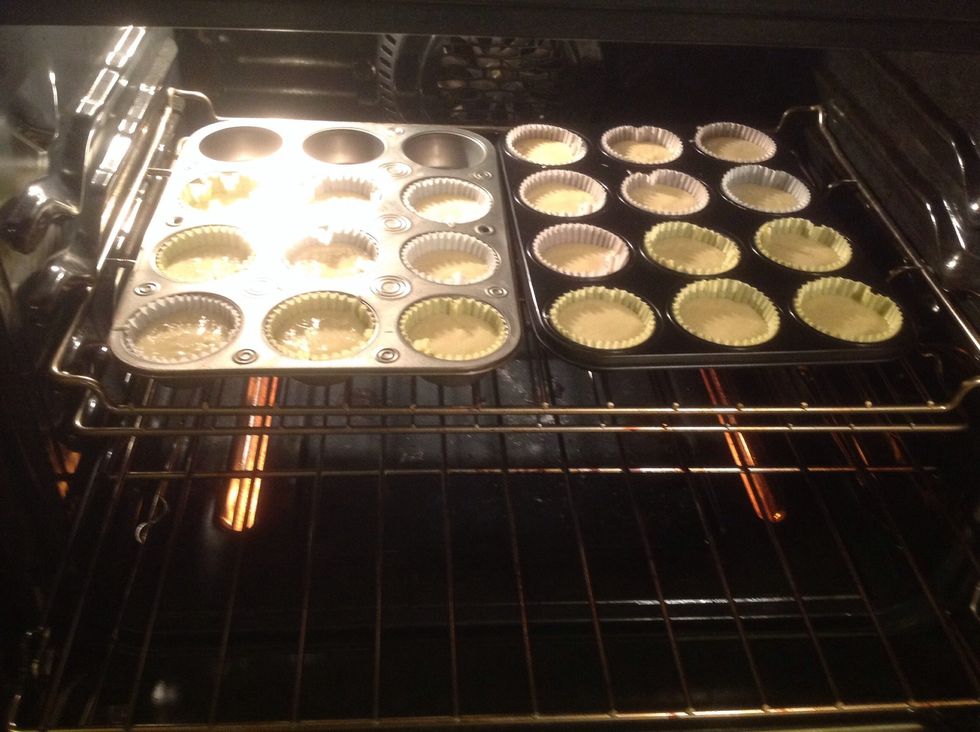 Put the pans into the already preheated oven.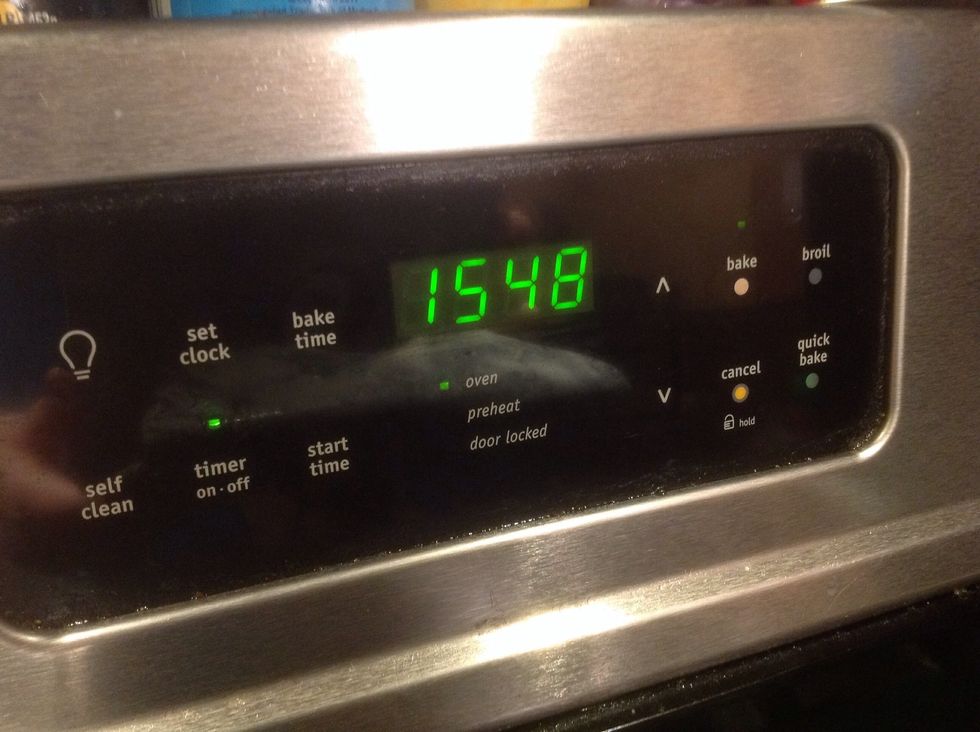 Set the timer for 14-19 minutes.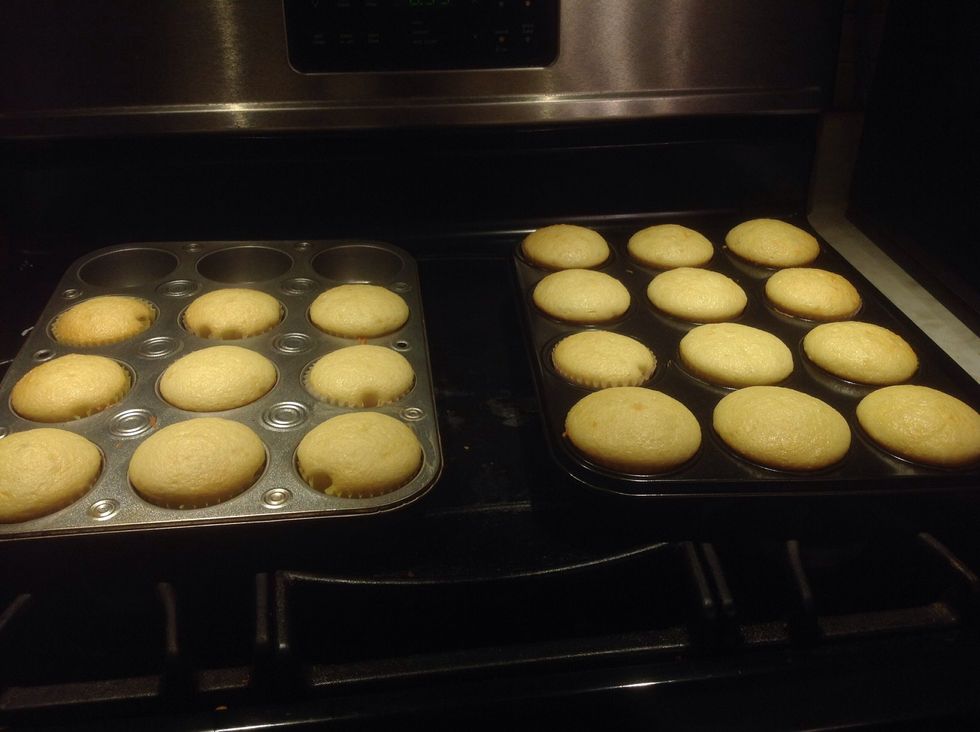 After the timer goes off, check the cupcakes with a toothpick to make sure that they are finished baking.
After you let them cool down for about 10-15 minutes, carefully take them put of the pan.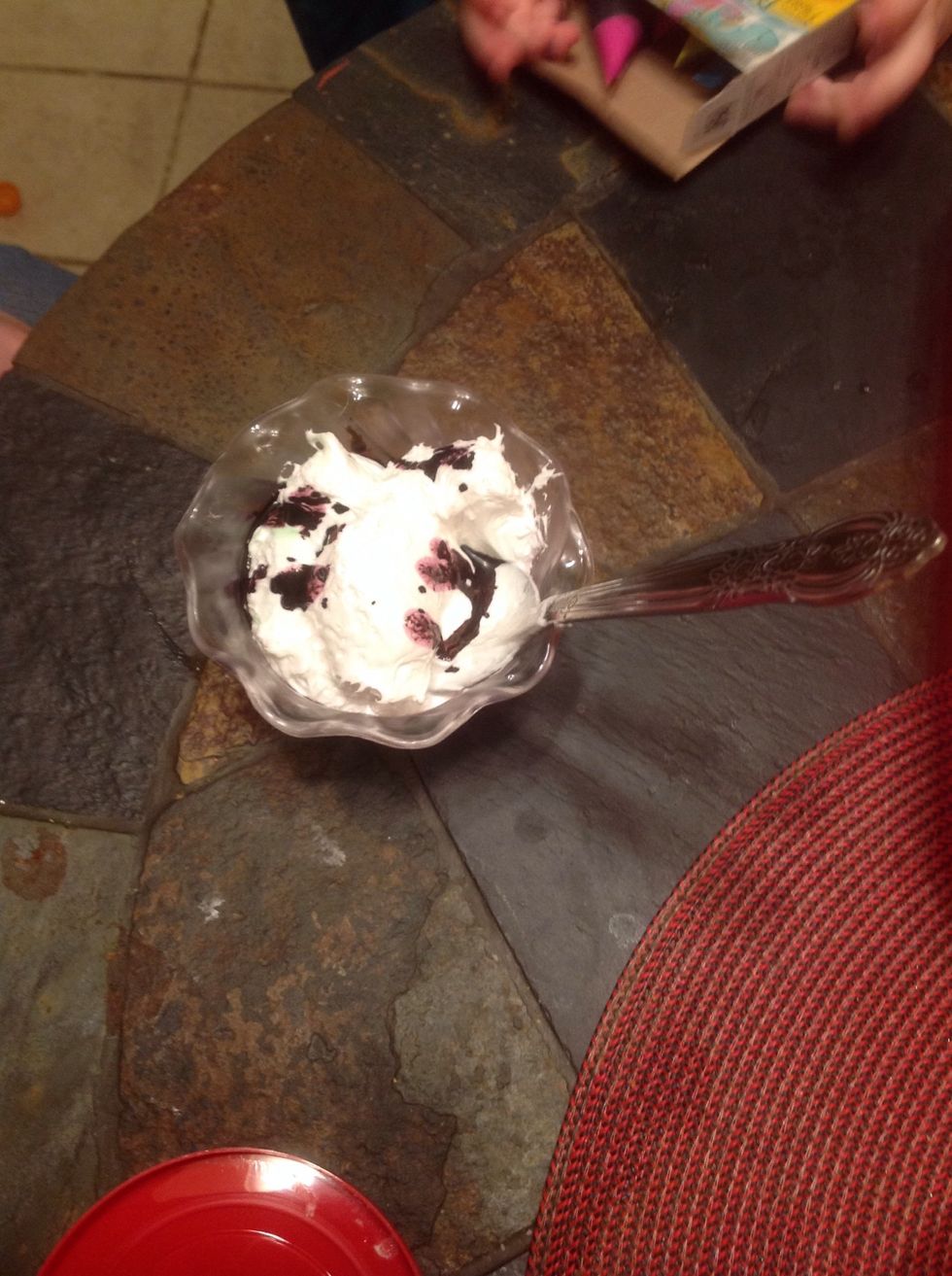 Put the icing into the small bowl and add the food color of your choice.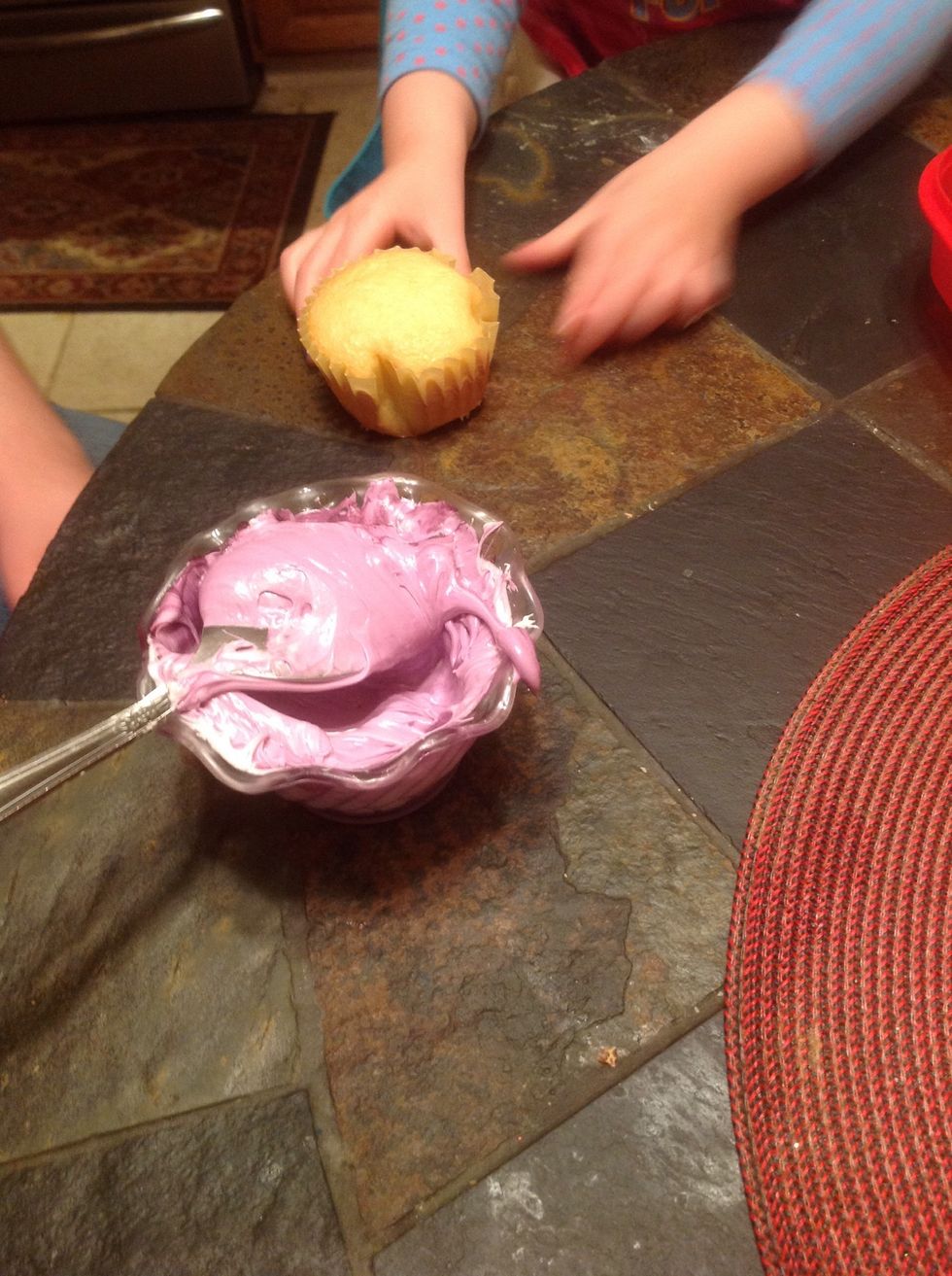 Mix the food color into the icing.
Ice your cupcakes and add your sprinkles.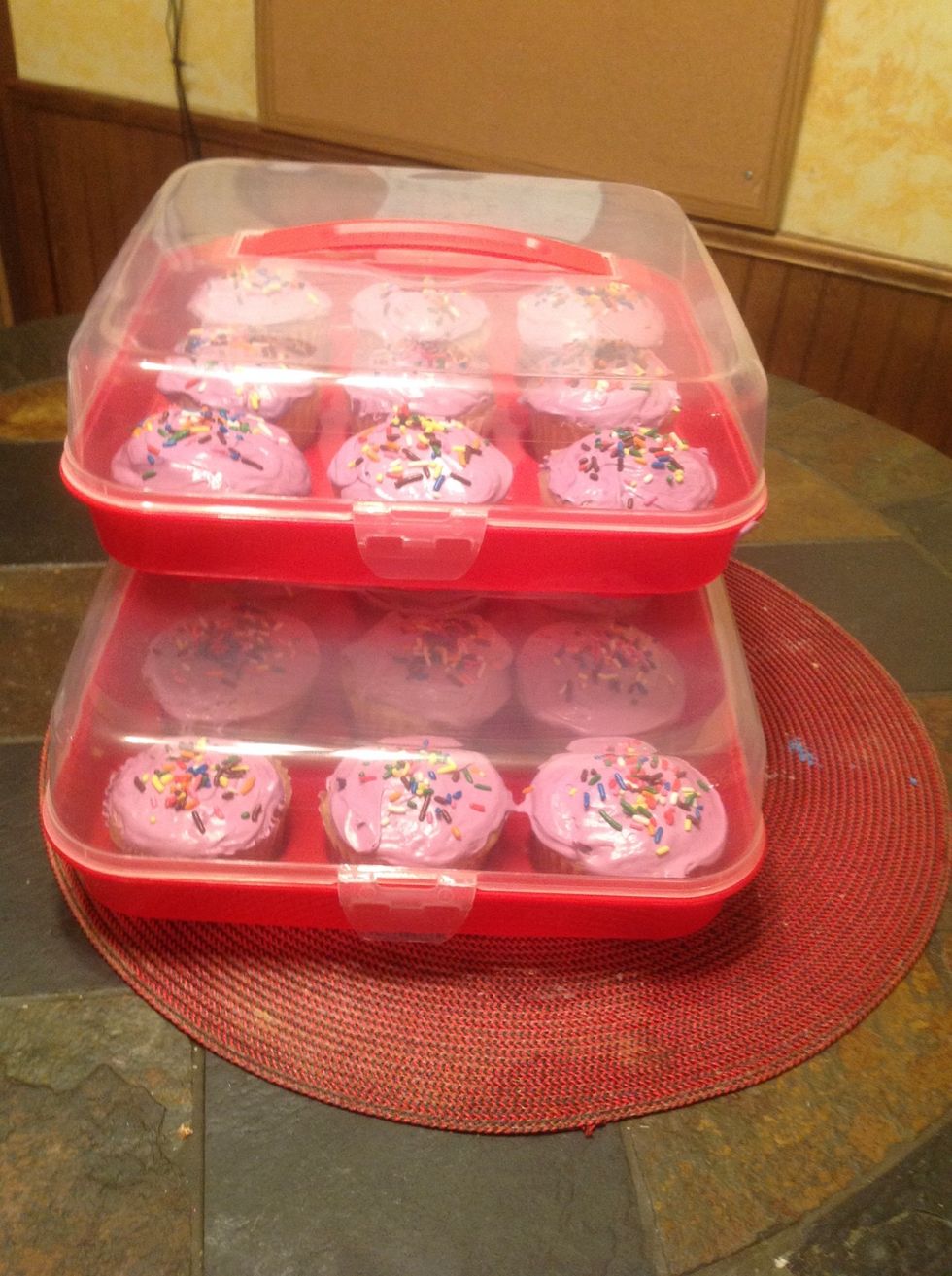 You can put your finished cupcakes in a container to keep them fresh and protected.
Cake Mix
1/4c Water
1/3c Vegetable Oil
3.0 Eggs
2.0 Cupcake Pans
Mixing Bowl
Toothpick
Sprinkles
Frosting
Cupcake Wrapers
Measuring Cup
Wisk
Food Coloring
Spoon
Little Bowl