If you love cake as much as I do why not show it ? Express your love for cupcakes on your nails! Follow my guide step by step on how to create your very own cupcake nails!
11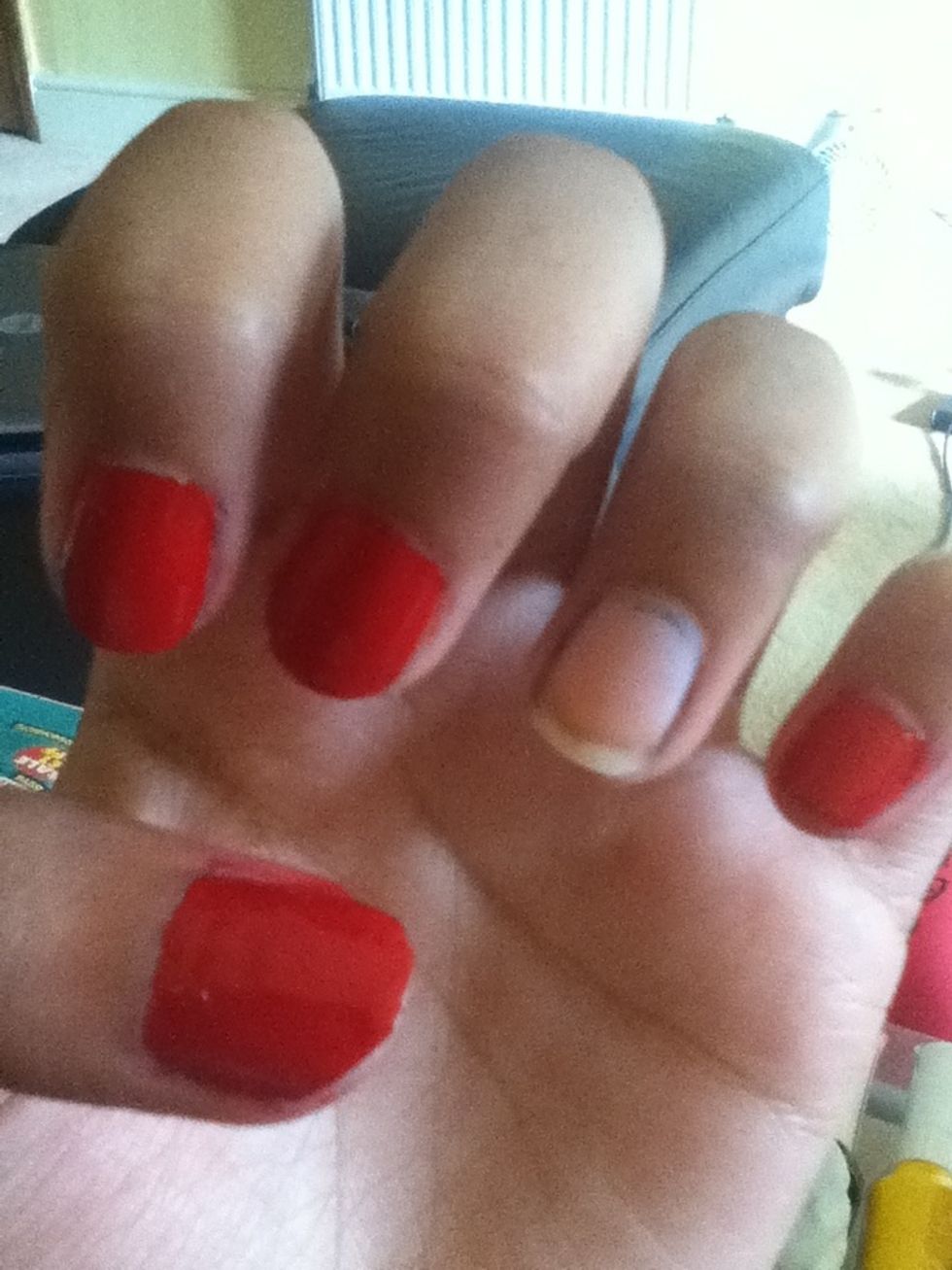 Firstly paint your nails red but leave out your ring finger for the cupcake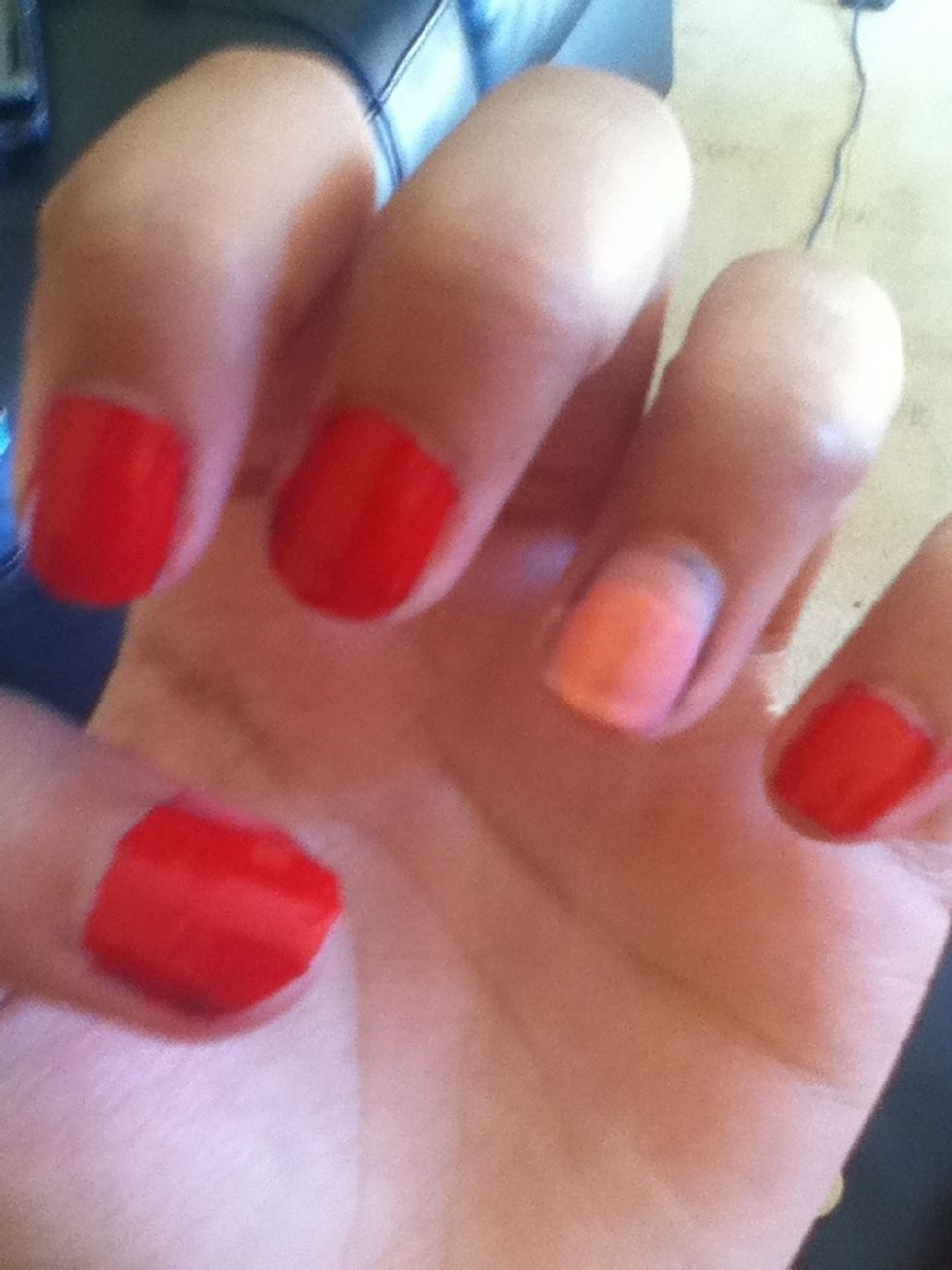 Then add two coats of pink on half of your nail this will be your cupcake wrapper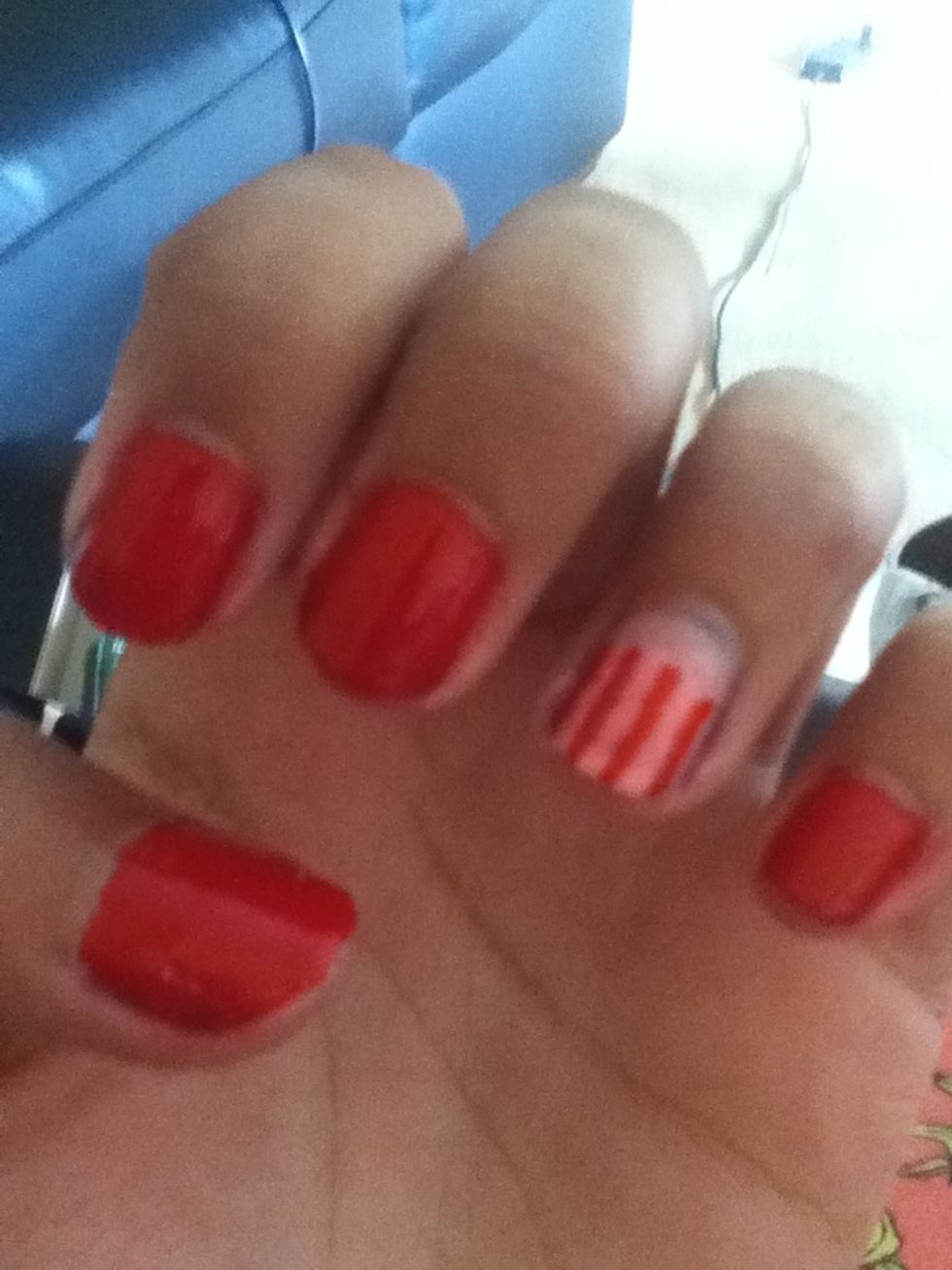 Add red stripes with a nail pen but if you don't have them you could use a thin brush or a tooth pick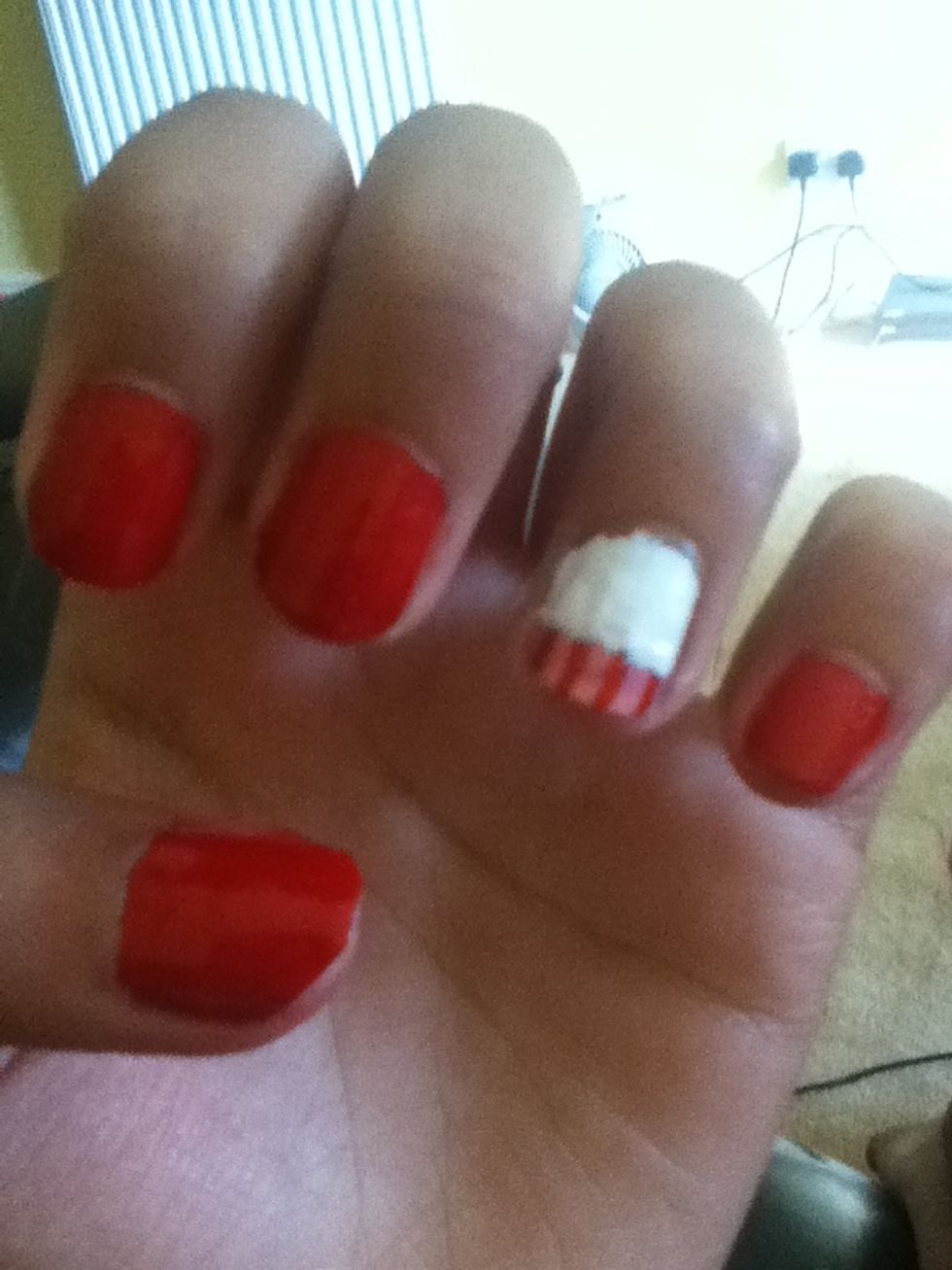 Time to add some frosting! With either your white nail pen or your nail brush, paint 3/4 of the nail white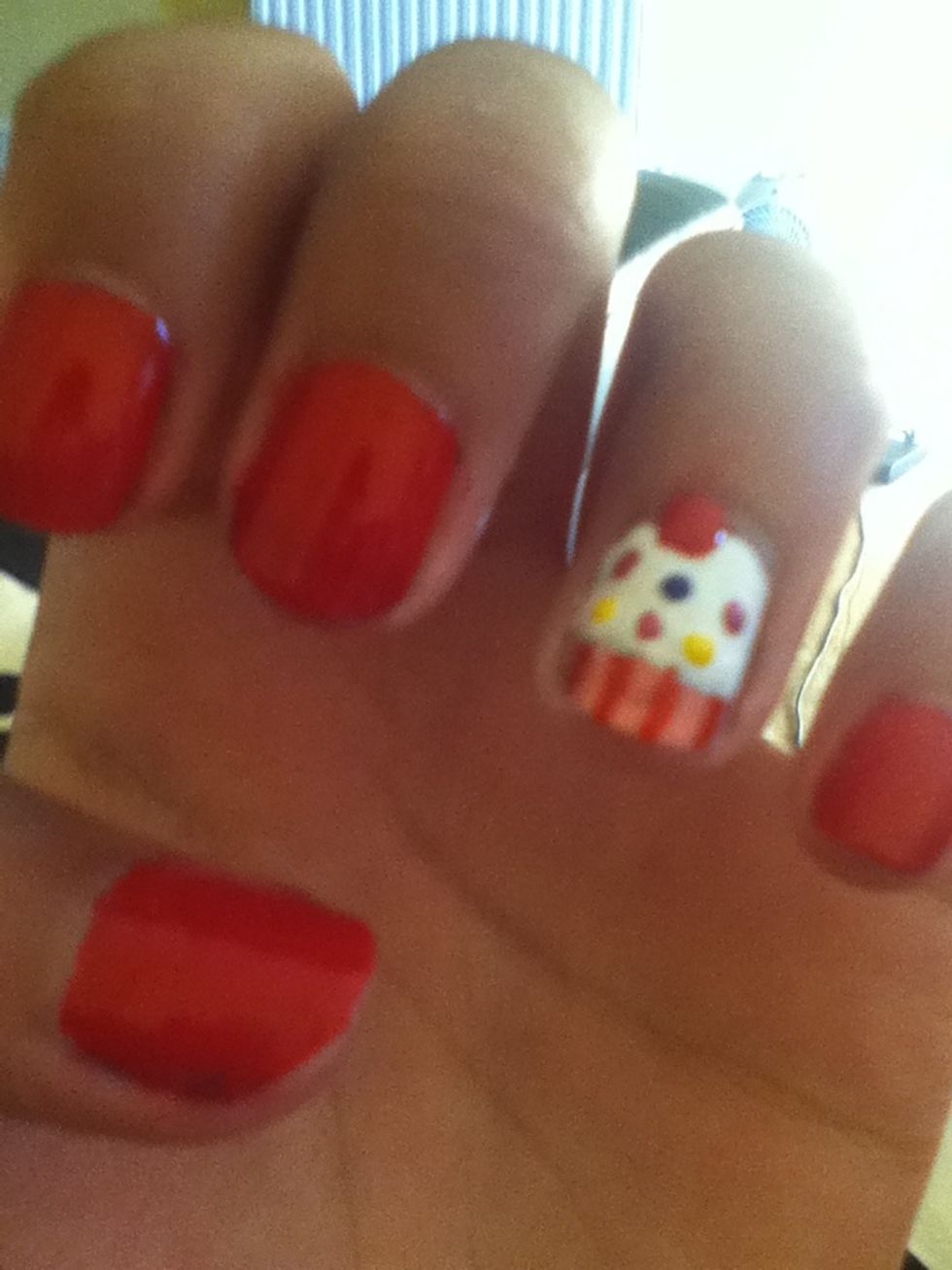 After your frosting is completely DRY, with your nail pens or your tooth pick add your sprinkle. You can choose any colours u want! But don't forget to add your cherry on top repeating the same method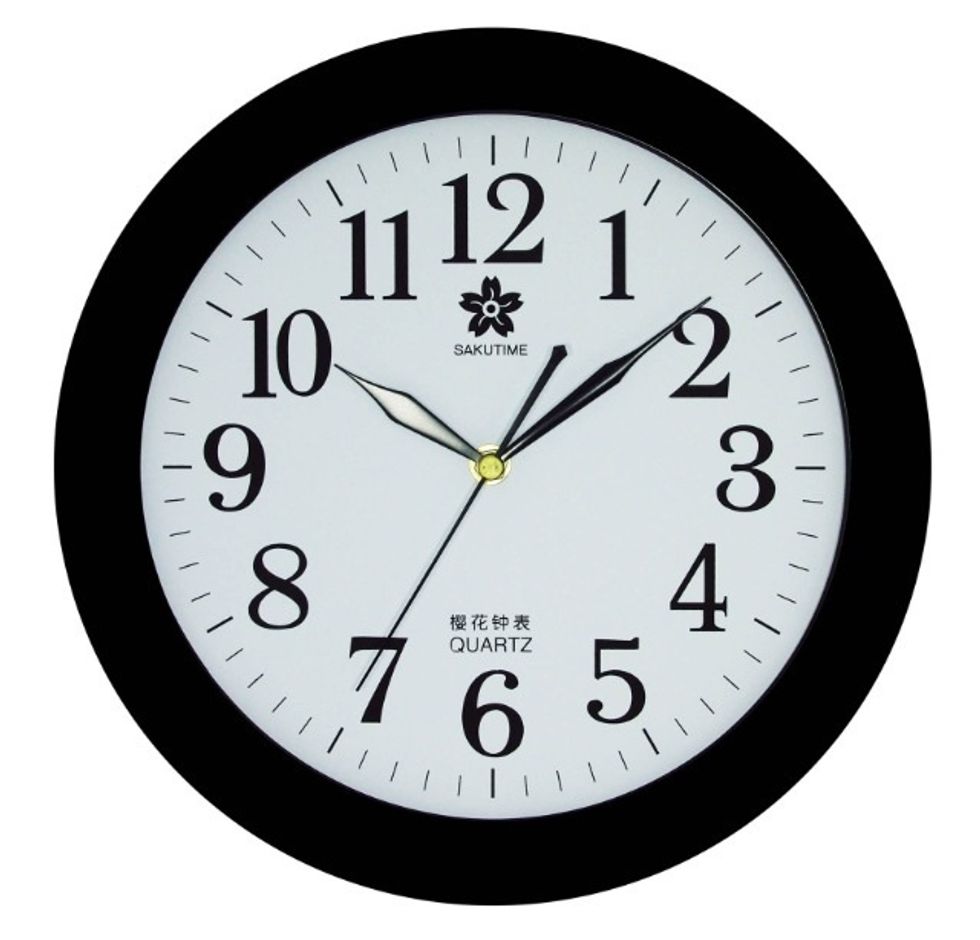 Wait for EVERYTHING TO DRY! Tick tock....
Finally add your clear coat on for the shine and there you have it, cupcake nails!
Red nail polish
Pink nail polish
White nail polish
Clear coat
Nail pens/toothpick