If you ever wanted to get bath bombs that look like cupcakes, no need to get one if you can make your own with this recipe. In a day you can whip up a batch of them.
1714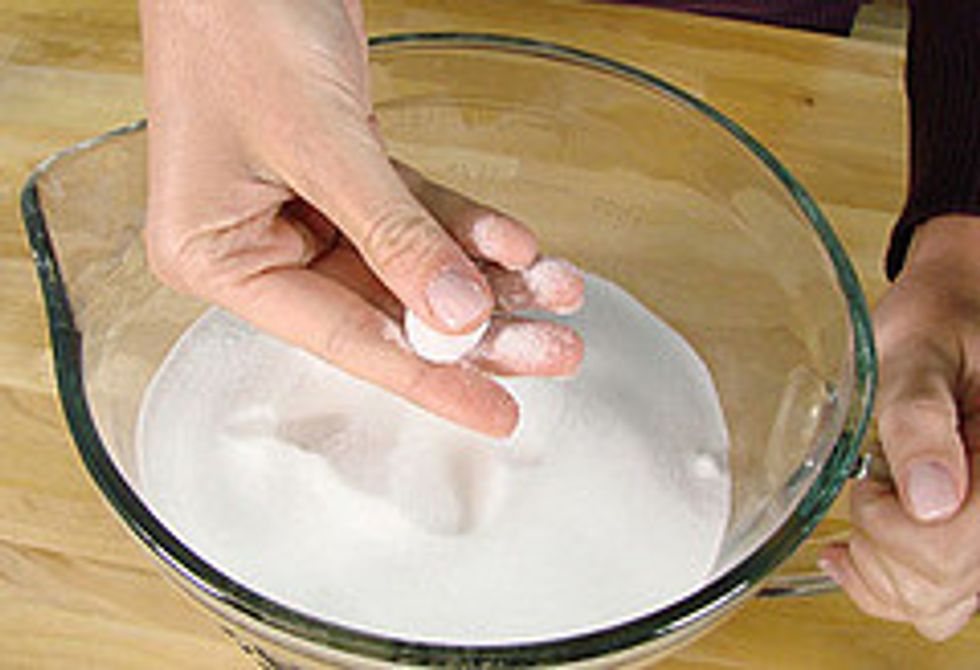 In a bowl put citric acid and baking soda, if there are any clumps break them into smaller ones. The mixture must be smooth and small grained.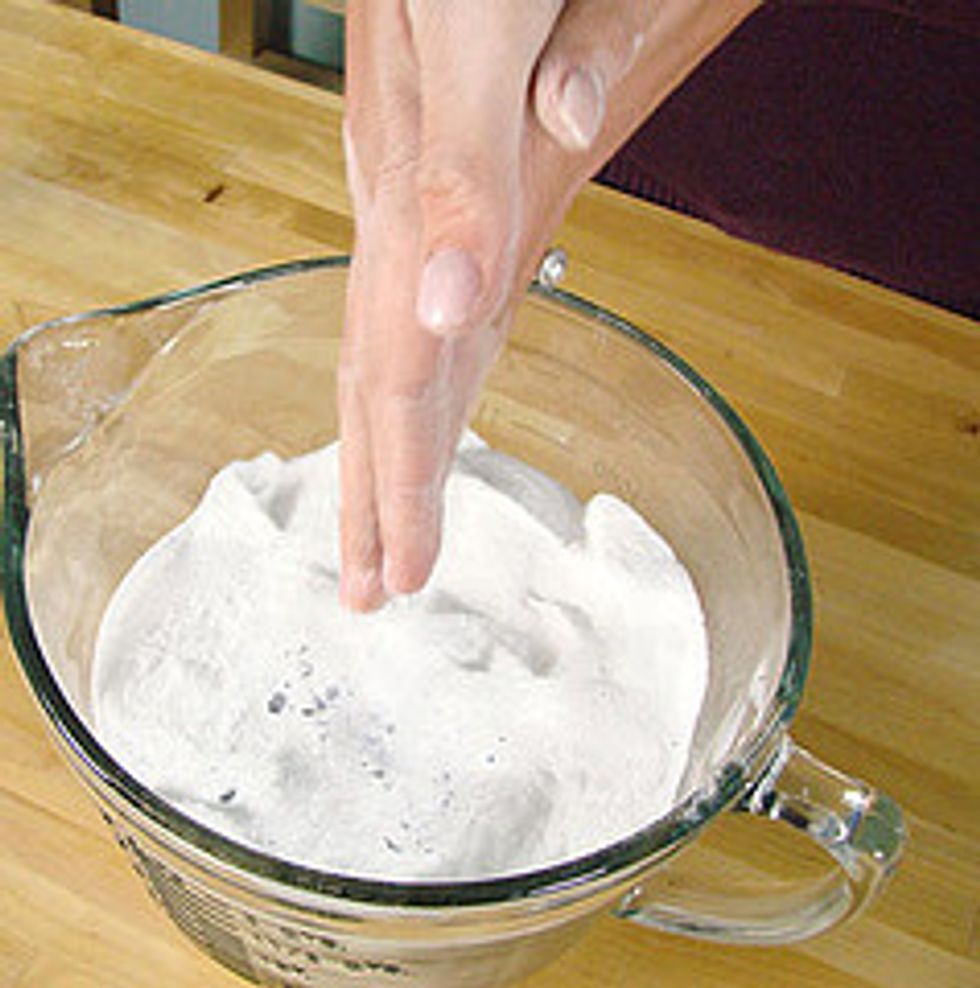 Add fragrance. Since each bath fizzy needs to scent an entire tub, you'll want to use a good amount of fragrance. 1/3 ounce is a good place to start all the way up to 1/2 ounce per pound of mixture.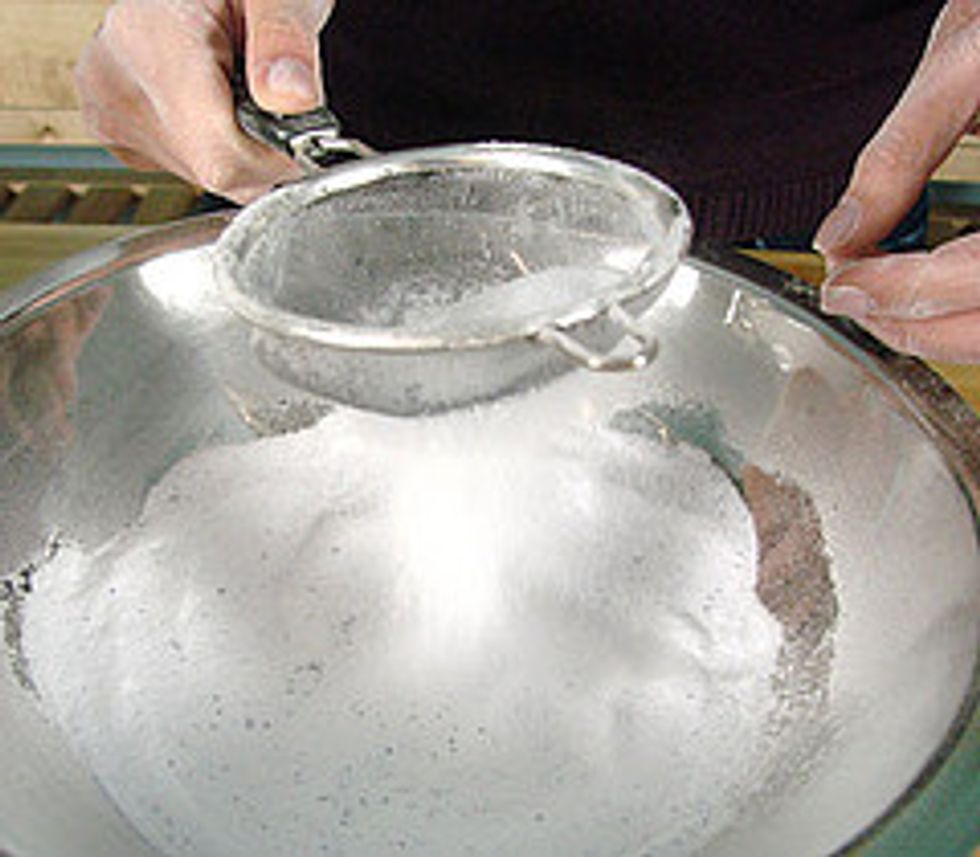 Sieve the powdered food coloring or mica powder.

Spray the mixture with 6 squirts of Witch Hazel. Mix in well. Grab some of the mixture and make a fist around it. The mixture must be sticky to be ready for molding.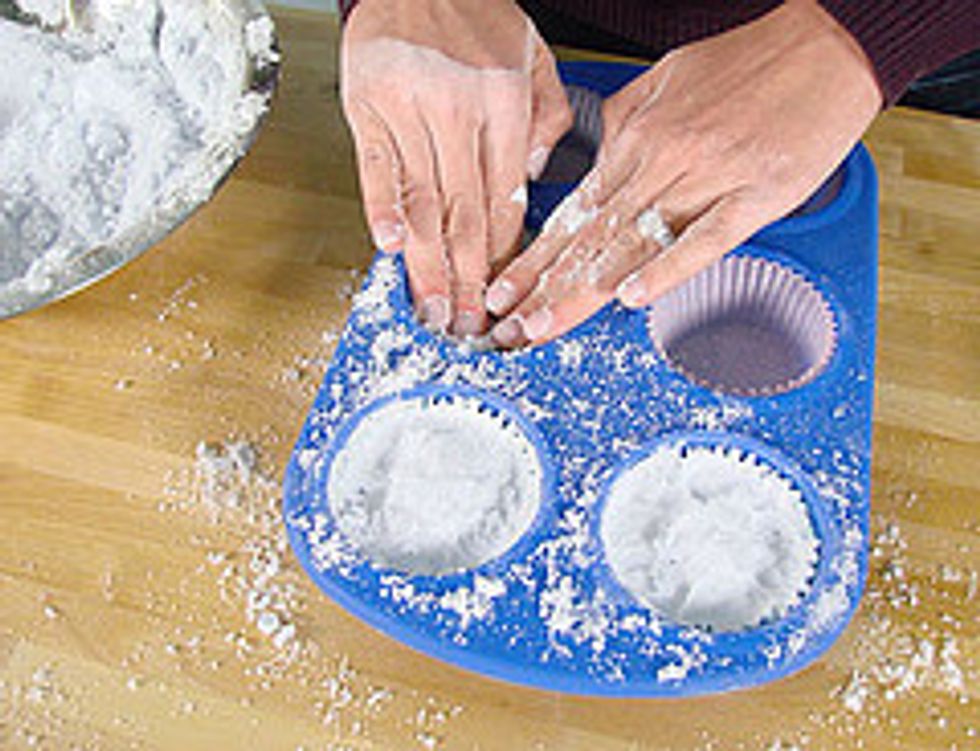 On the cupcake mold.Take a handful of the mixture and press firmly into the molds. The more dense and packed the fizzes are, the longer they will last in the tub.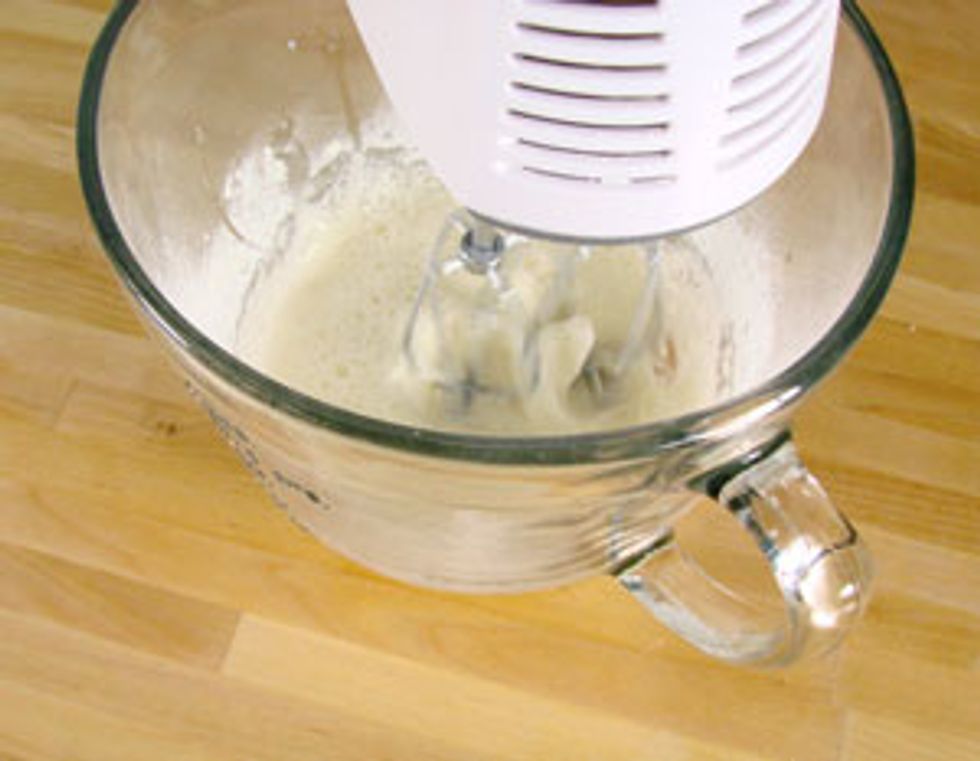 For the frosting, blend the Meringue powder and 1/2 cup water together and mix until you have a smooth lump free consistency.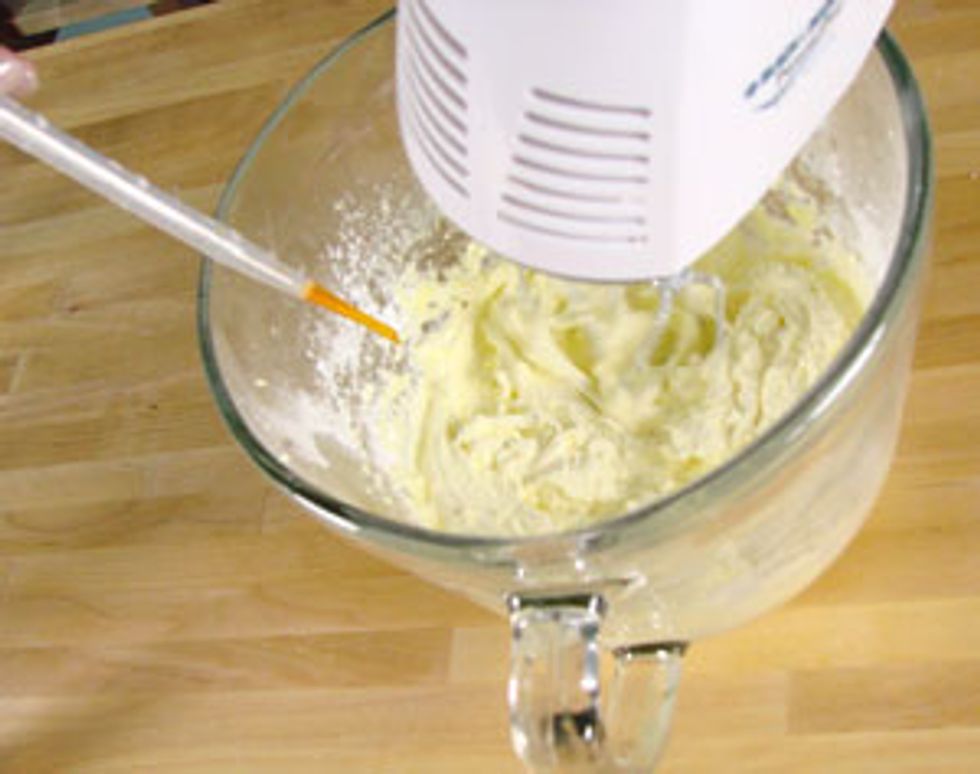 Add remaining ingredients. Mix well until you get a smooth, stiff frosting. You can add more water or powdered sugar to adjust the consistency if necessary.
Remaining ingredients:1 3/4 cup powdered Sodium Laurel Sulfate, 8 tablespoons Jojoba Oil, 2 cups Powdered Sugar, 1 1/2 teaspoons Cream of Tartar, 1/2 ounce Fragrance Oil, A Few Drops of Coloring.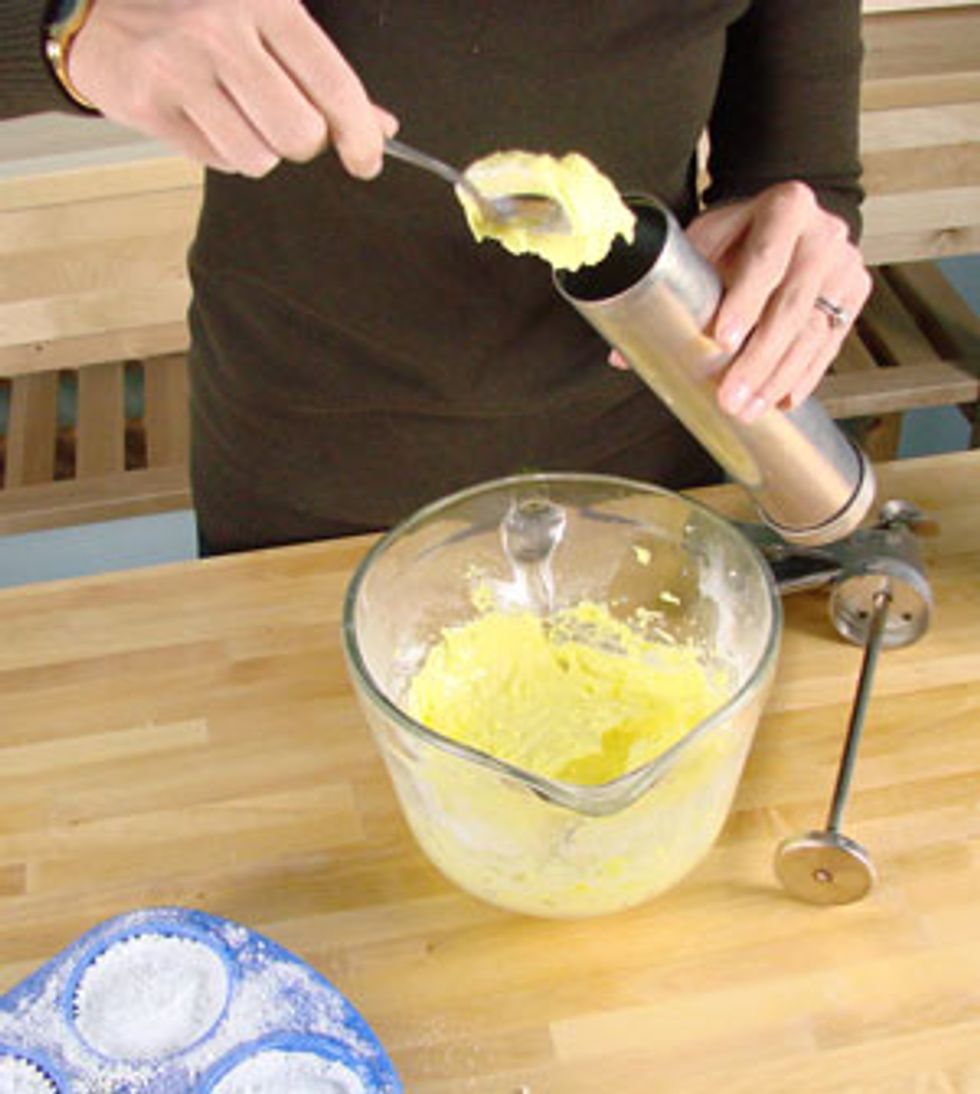 Allow the frosting to harden for at least 24 hours. If you are shipping, shrink wrapping the entire bath bomb cupcake ensures a safe arrival to your destination.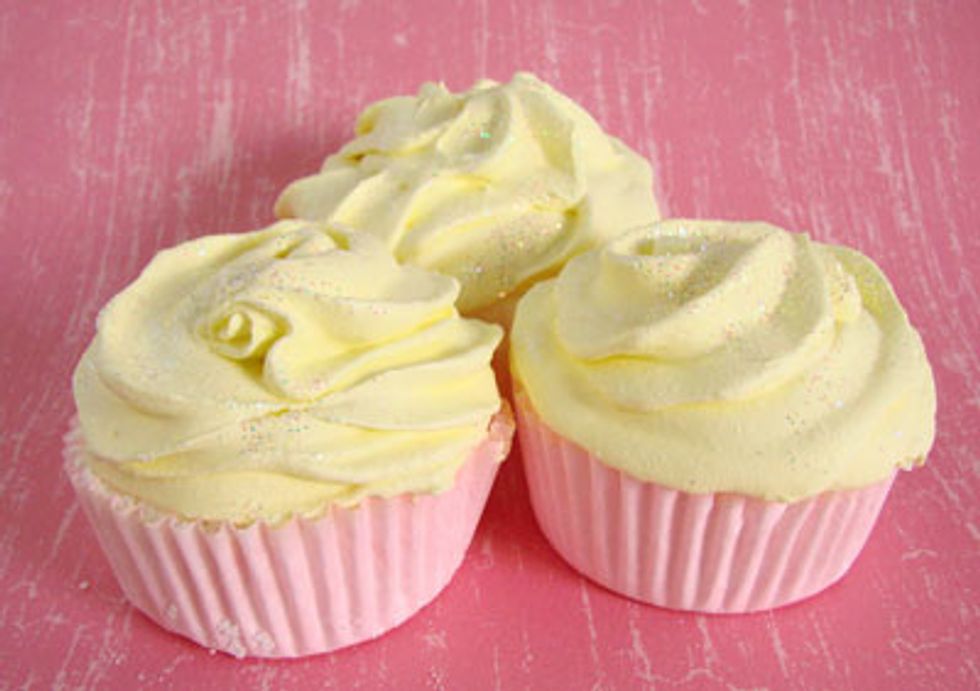 After hardening the cupcake should look like this. Now its ready for use or gifting away.
1.0 Citric Acid
2.0 Baking Soda
Witch Hazel
Silicone Cupcake Mold
Cosmetic Body Save Glitter
Cupcake Liners
Essential Oil of Your Choice
Luna Silver Skye1618
Hi! The name's Luna, I'm a crafty teen who loves DIYS and the internet itself :) Experimenting with stuff from the deep web itself, credit to the internet :3