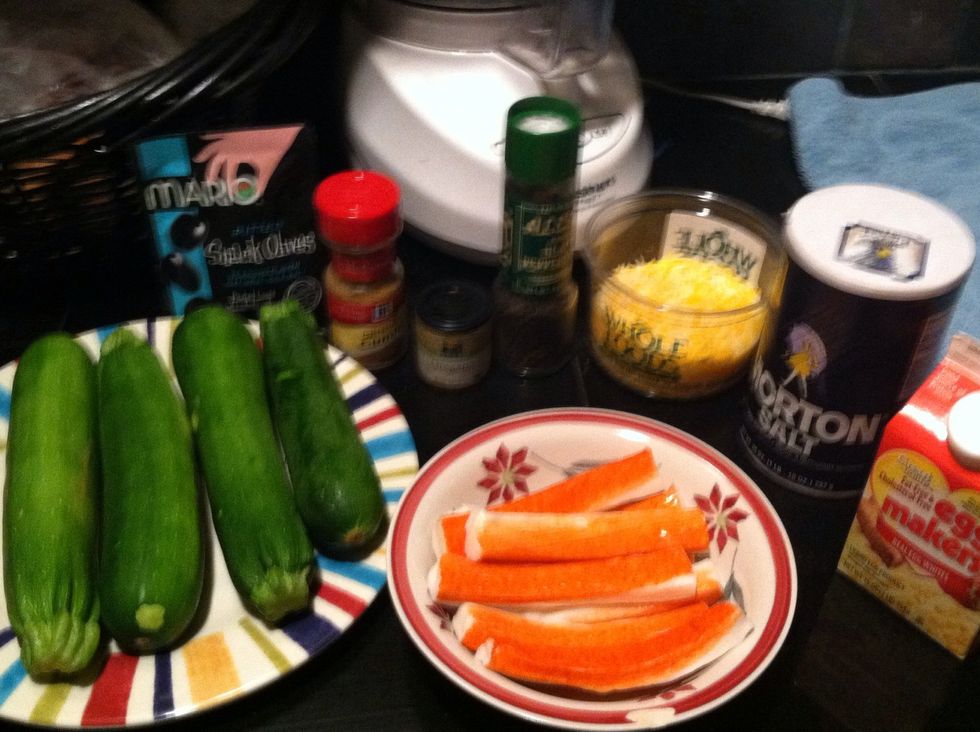 The ingredients for the recipe.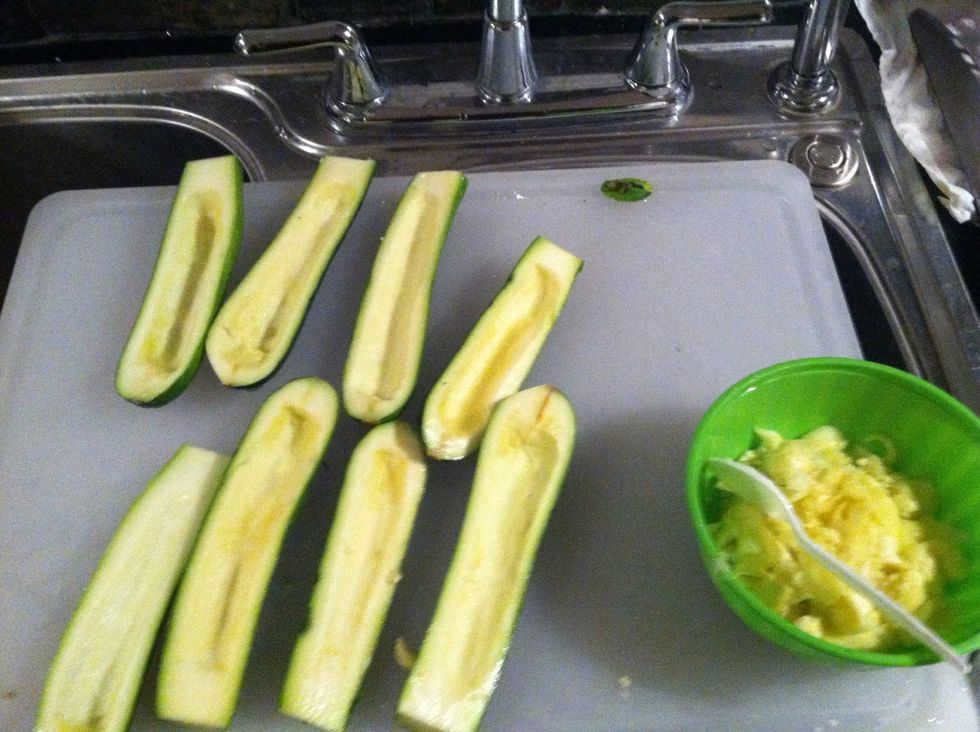 Cut the zucchini in half and scoop the inside out , they should look like little boats. Keep the inside of the zucchini.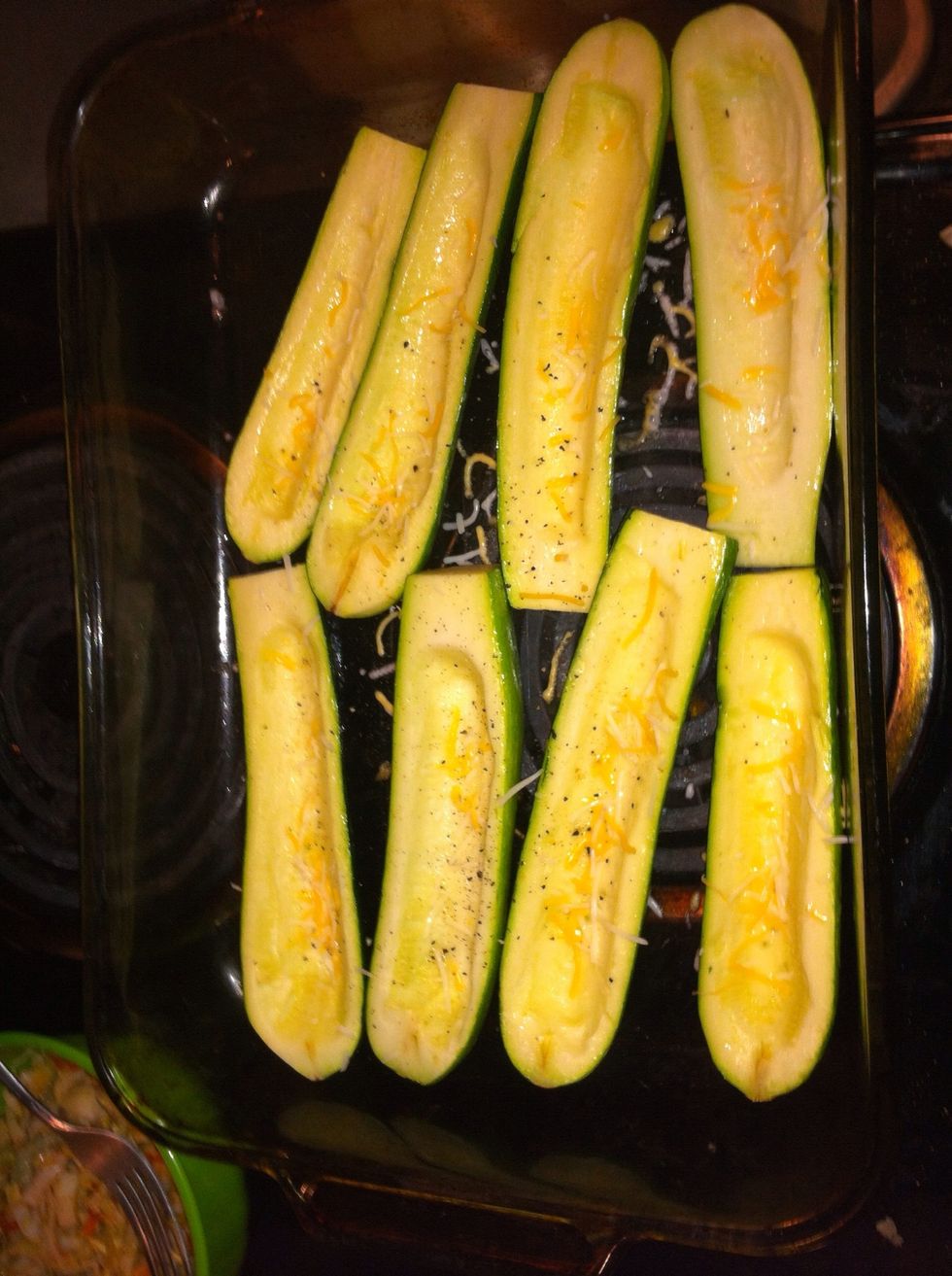 Spray vegetable oil spray on the zucchinis and put the zucchini in the oven, add Mexican mix cheese for 10 mins. ( heat the oven for 350)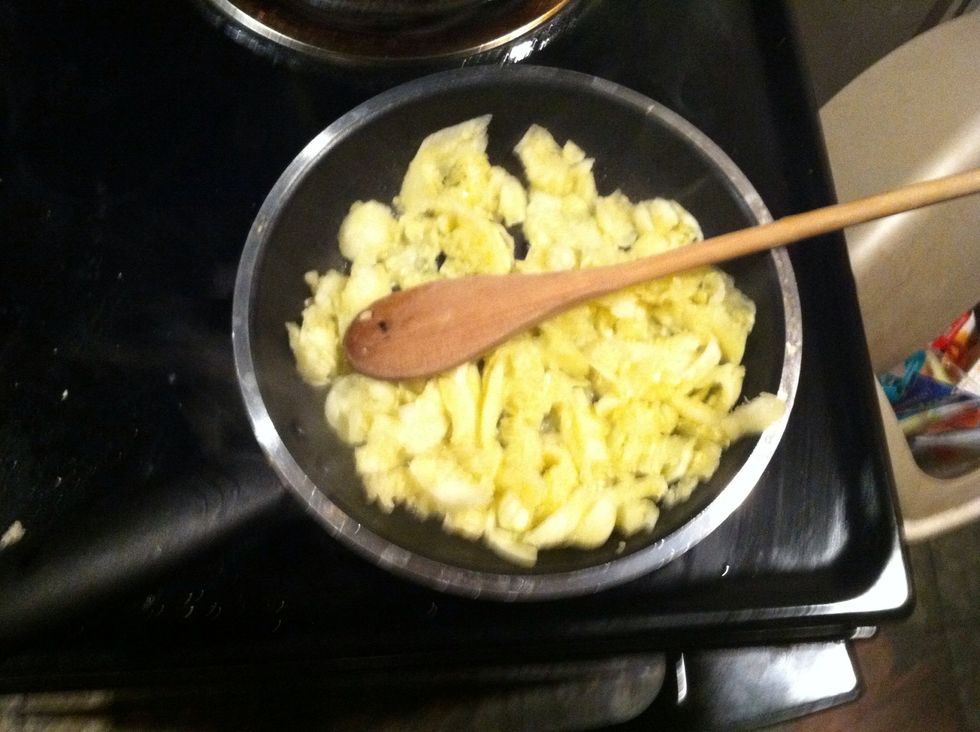 Melt a half of tablespoon of butter in a pan. Add the inside of the zucchini in the pan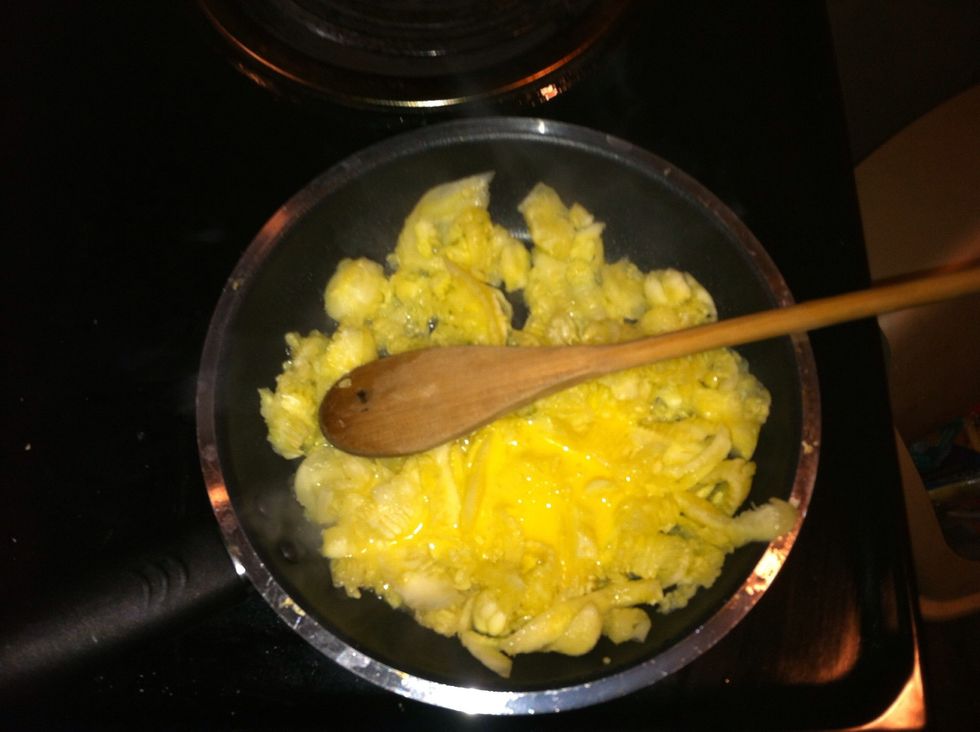 Add an egg and a teaspoon of cumin. When the water evaporates from the pan , put the zucchini inside on the side and keep the pan on the stove.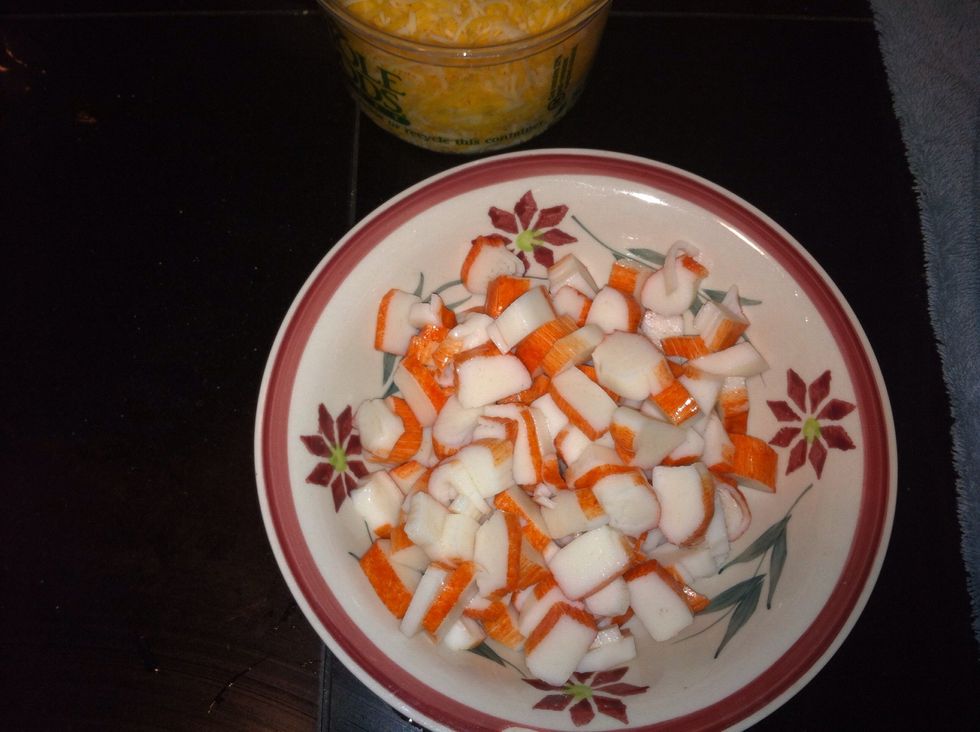 Dice the crab sticks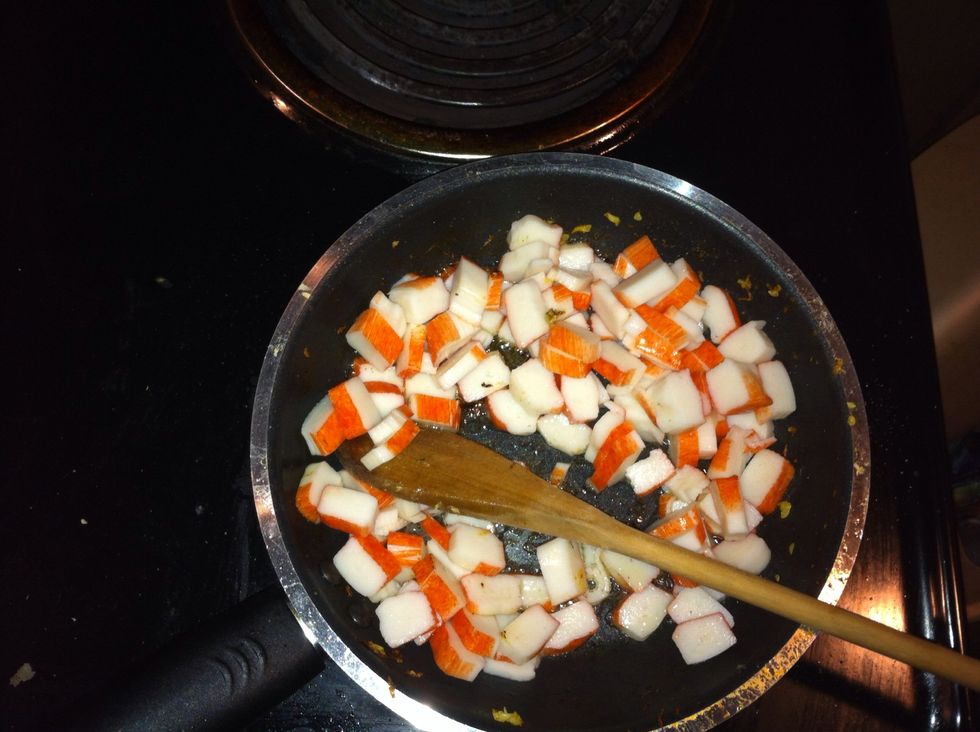 Add the other half of the tablespoon of butter into the same pan and add the crabs. Add salt and pepper to taste.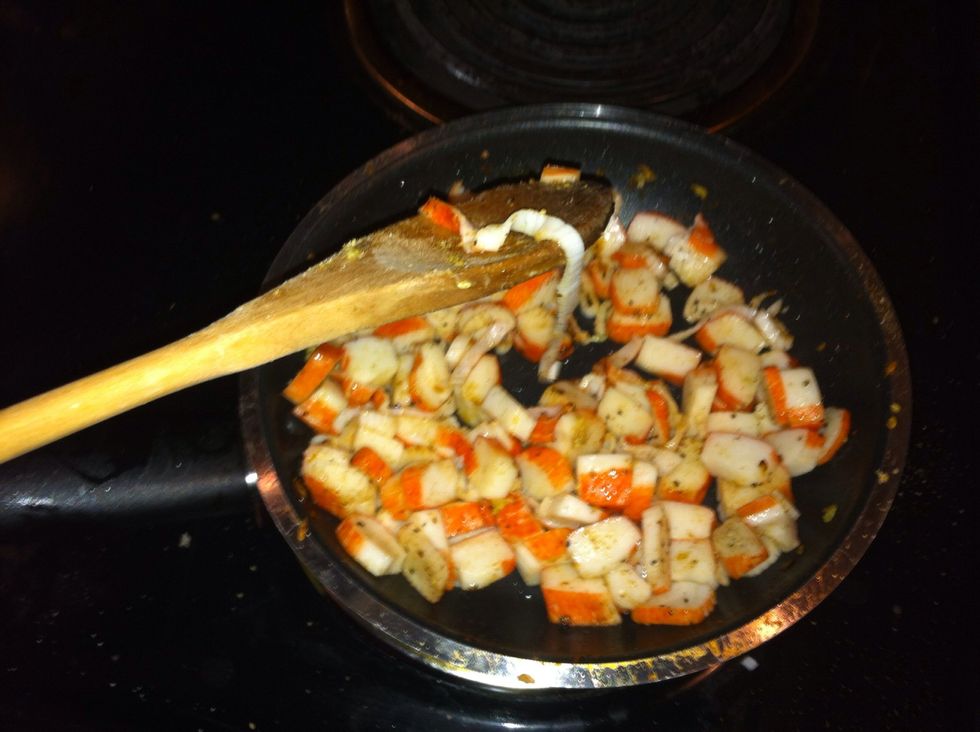 A pinch of cumin. Sautée the crabs until some of the crabs start stringing just like this. ( not all of them need to be stringing)
Add the crabs to your zucchini mixtures. Add a teaspoon of cheese.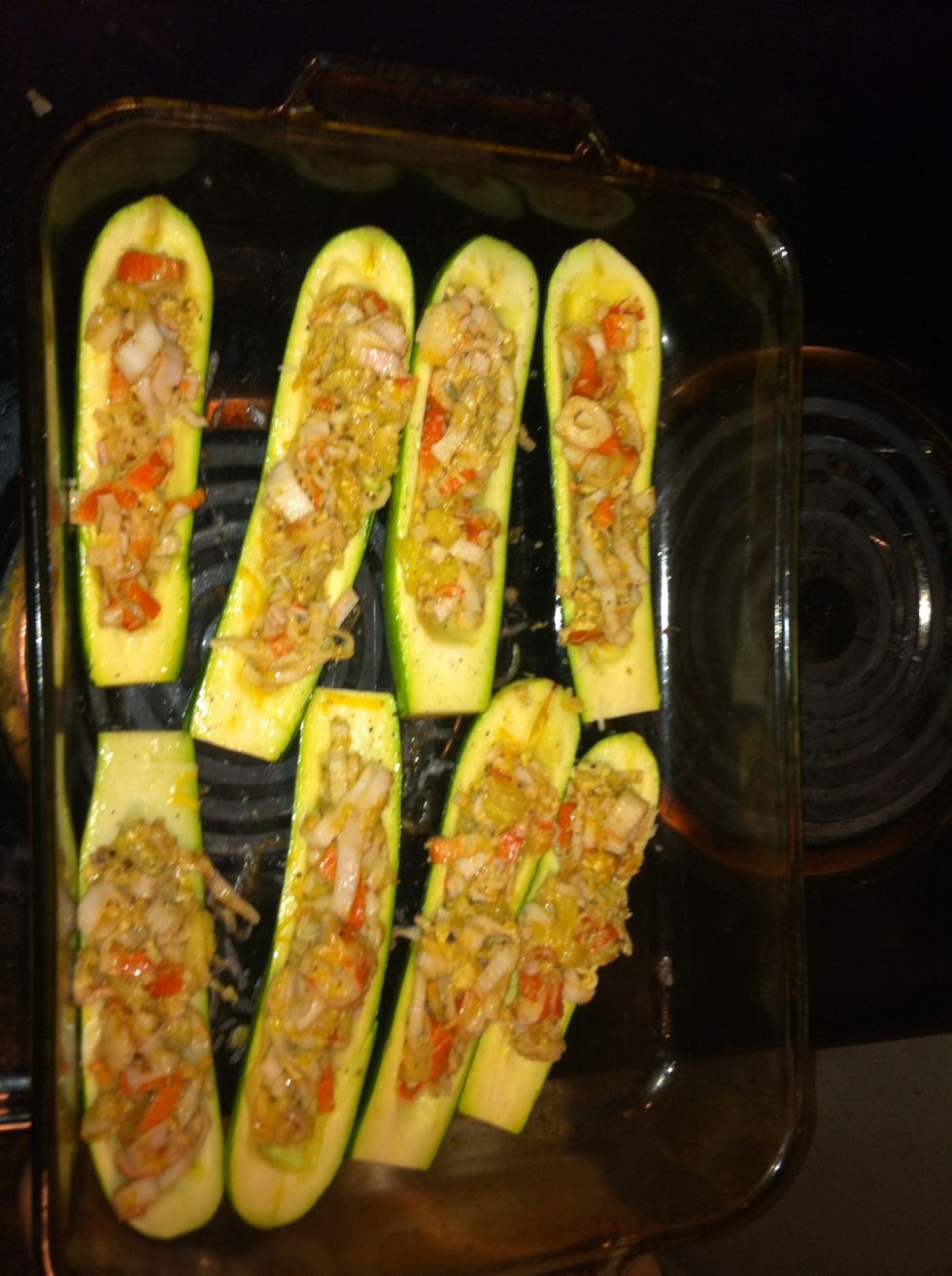 Add the zucchini and crab mixture to the inside of the zucchini.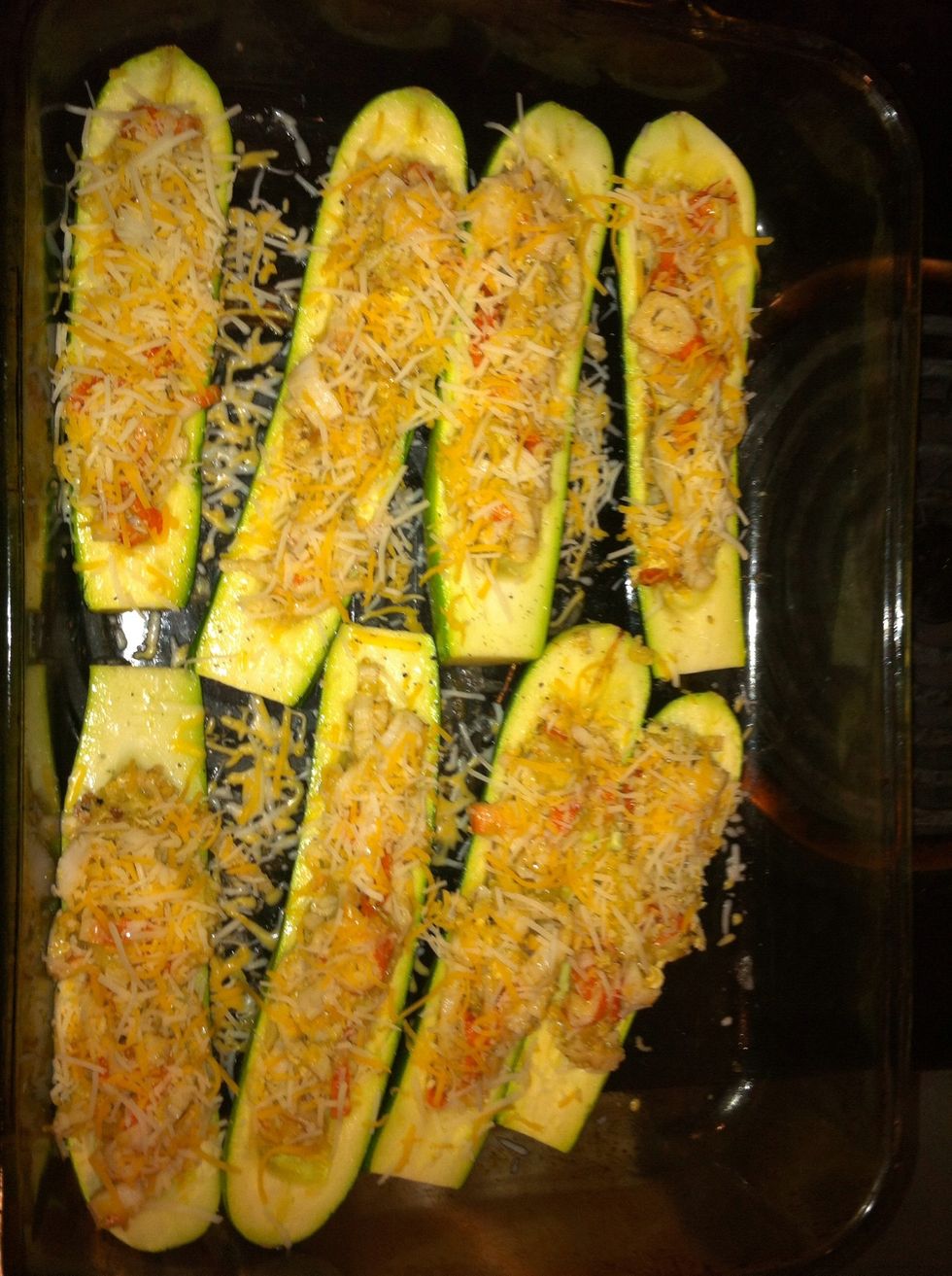 Add cheese on top of your zucchini and put it in the 350 oven and leave the zucchini in the oven for 15 mins.
Crab sticks
Egg
Mexican mix cheese
Cumin
Zucchini
Vegetable spray
Salt , pepper
Butter
Paprika
Geaux Nola'S504
I'm Kissi, I'm a broke culinary student who wants to show her inventions and gastronomic quirks I am From New Orleans ❤❤