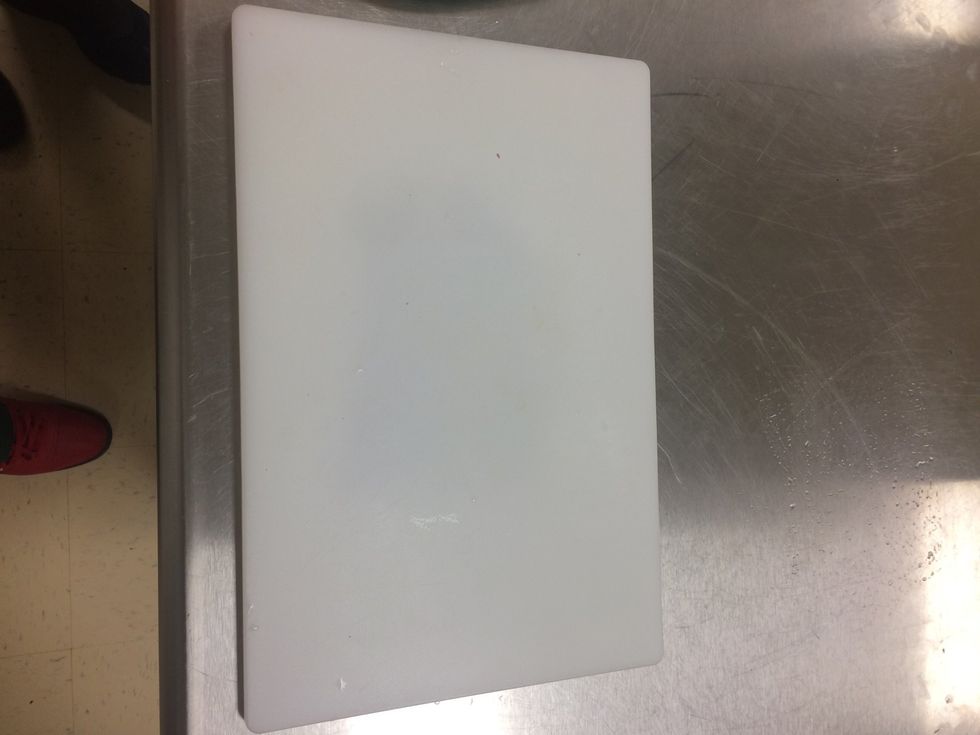 Lay cutting board on the table.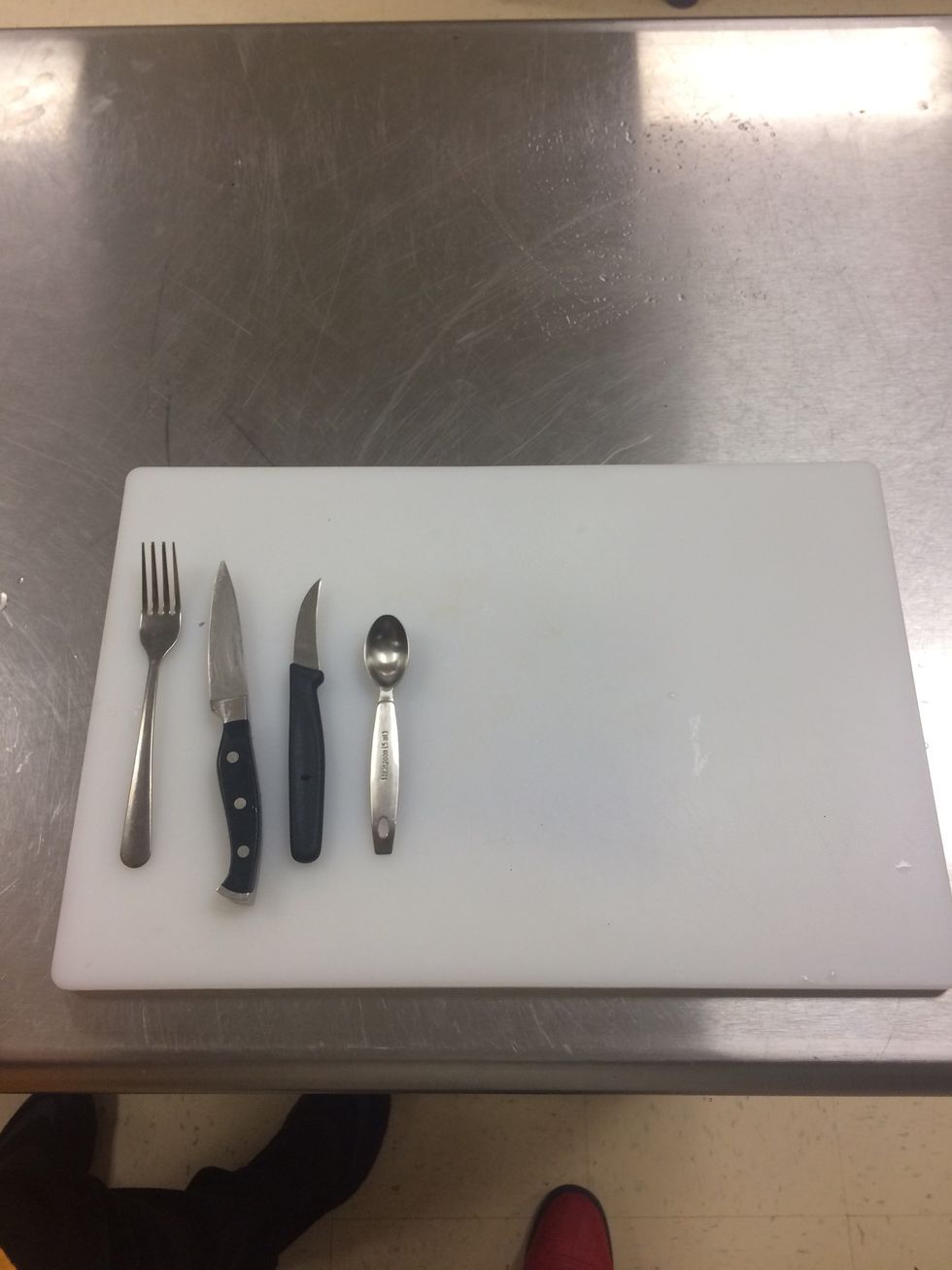 Get supplies together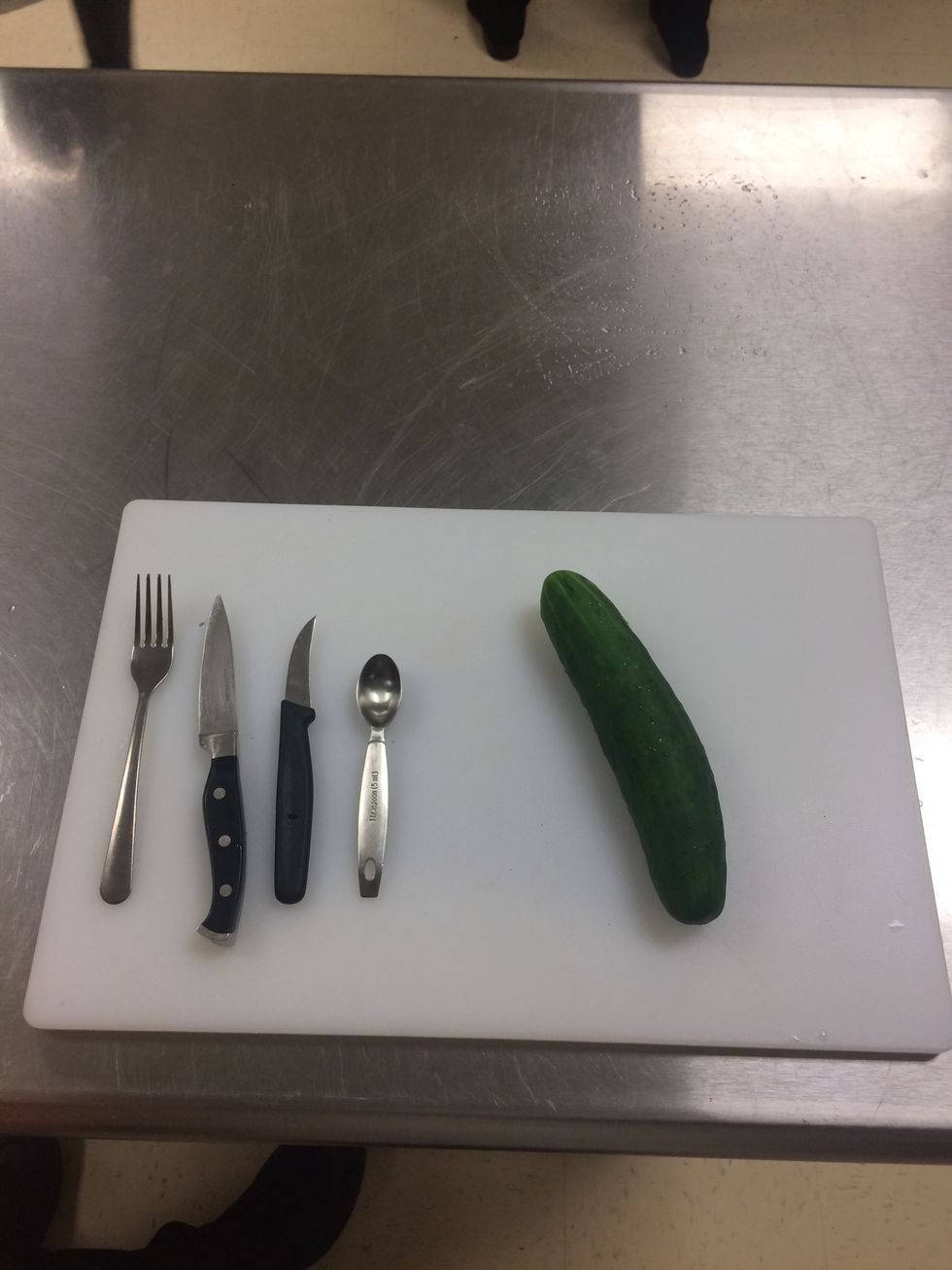 Get Cucumber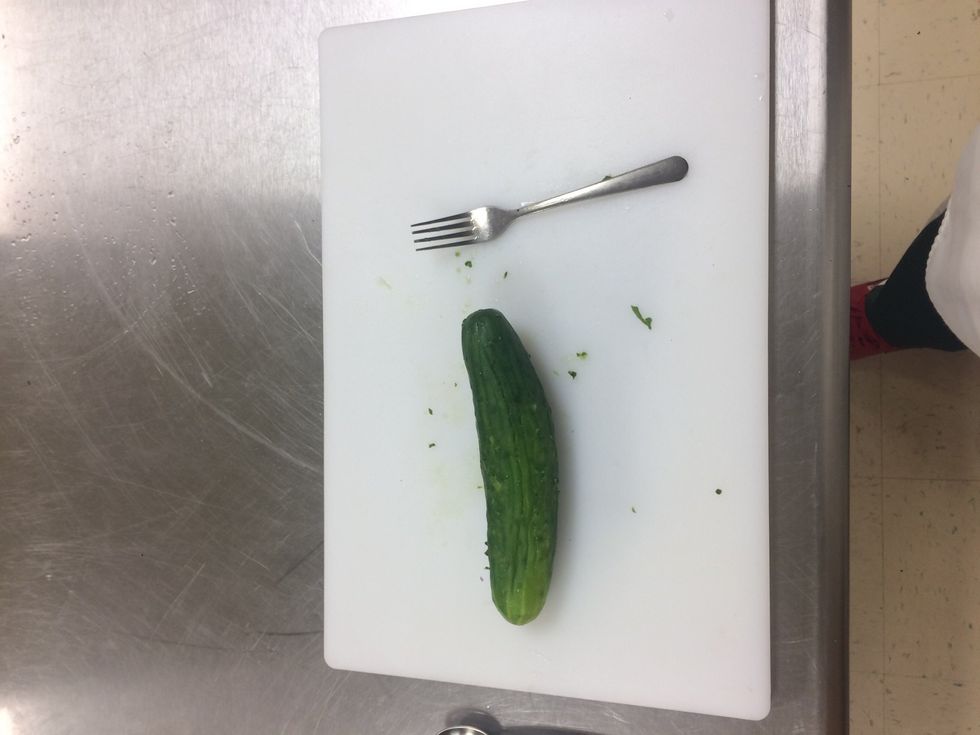 Make grooves going vertically down the cucumber all the way around.
Scoop inside of cucumber. Leave enough room for the cucumber slice to stay intact.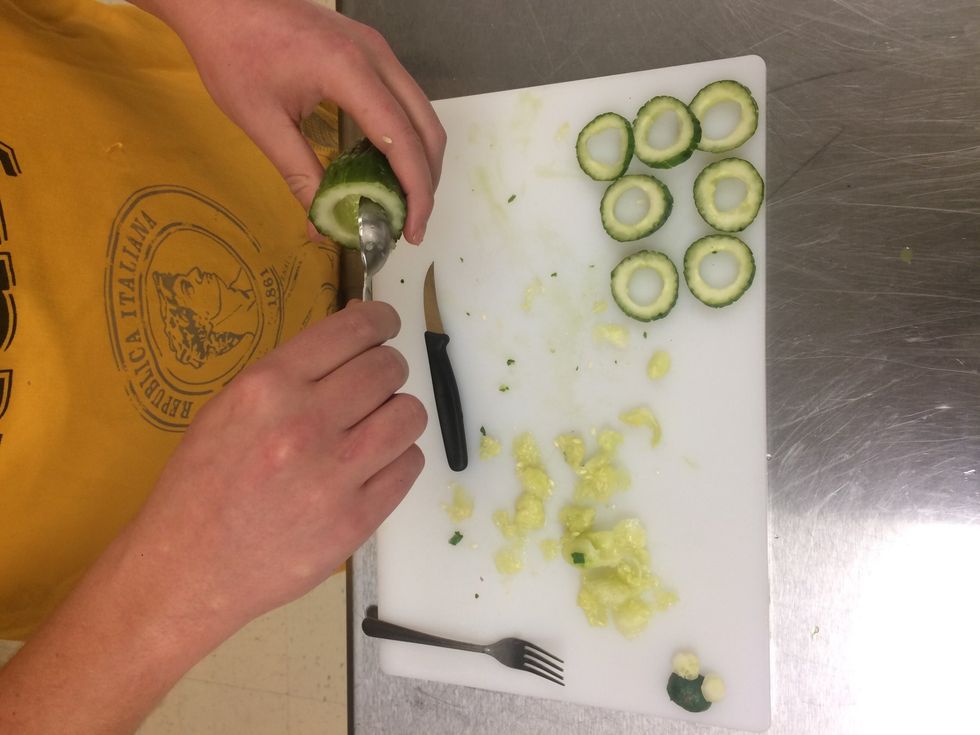 After scooping , cut slices of the cucumber evenly.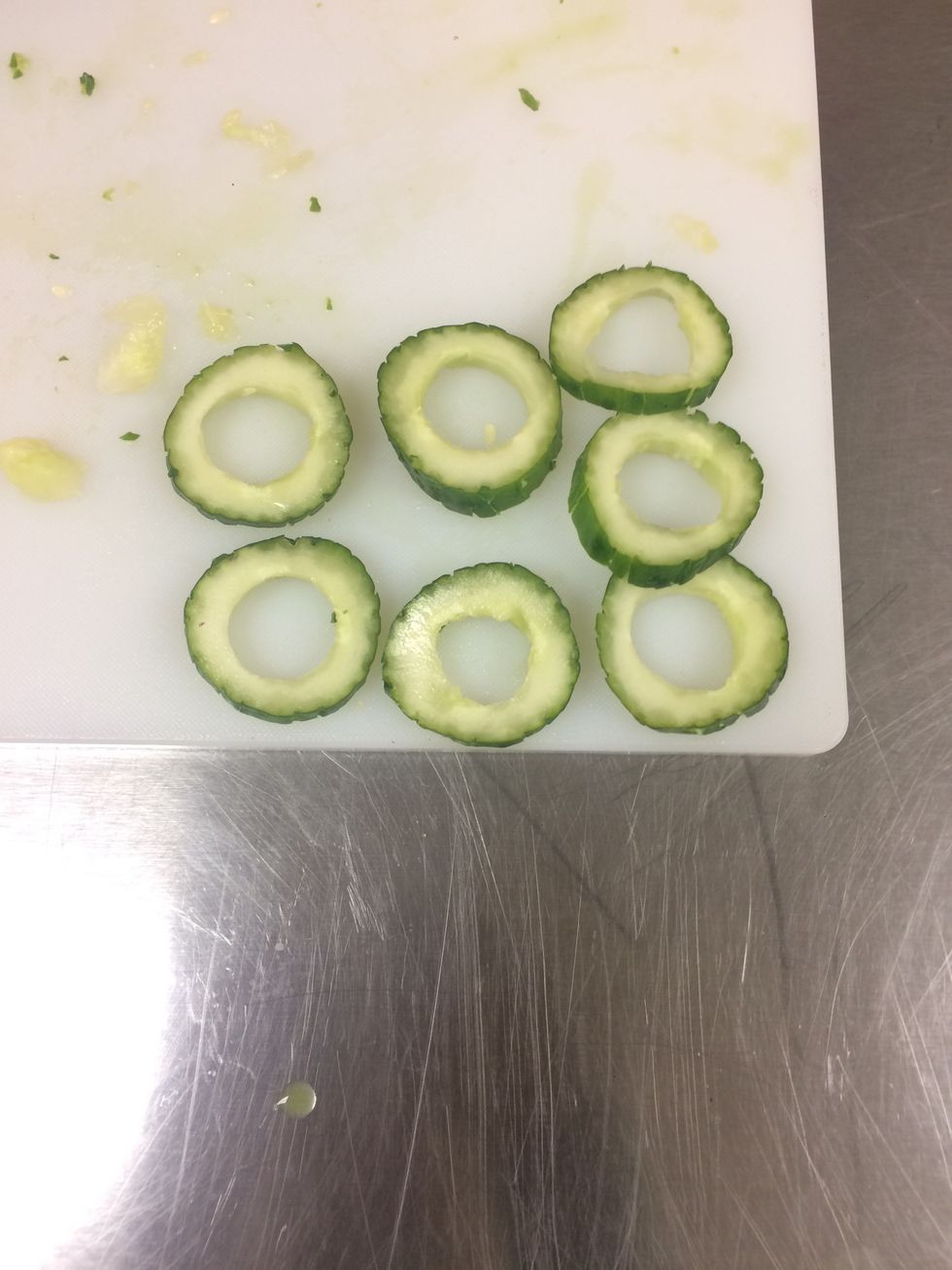 This is how the slices should look.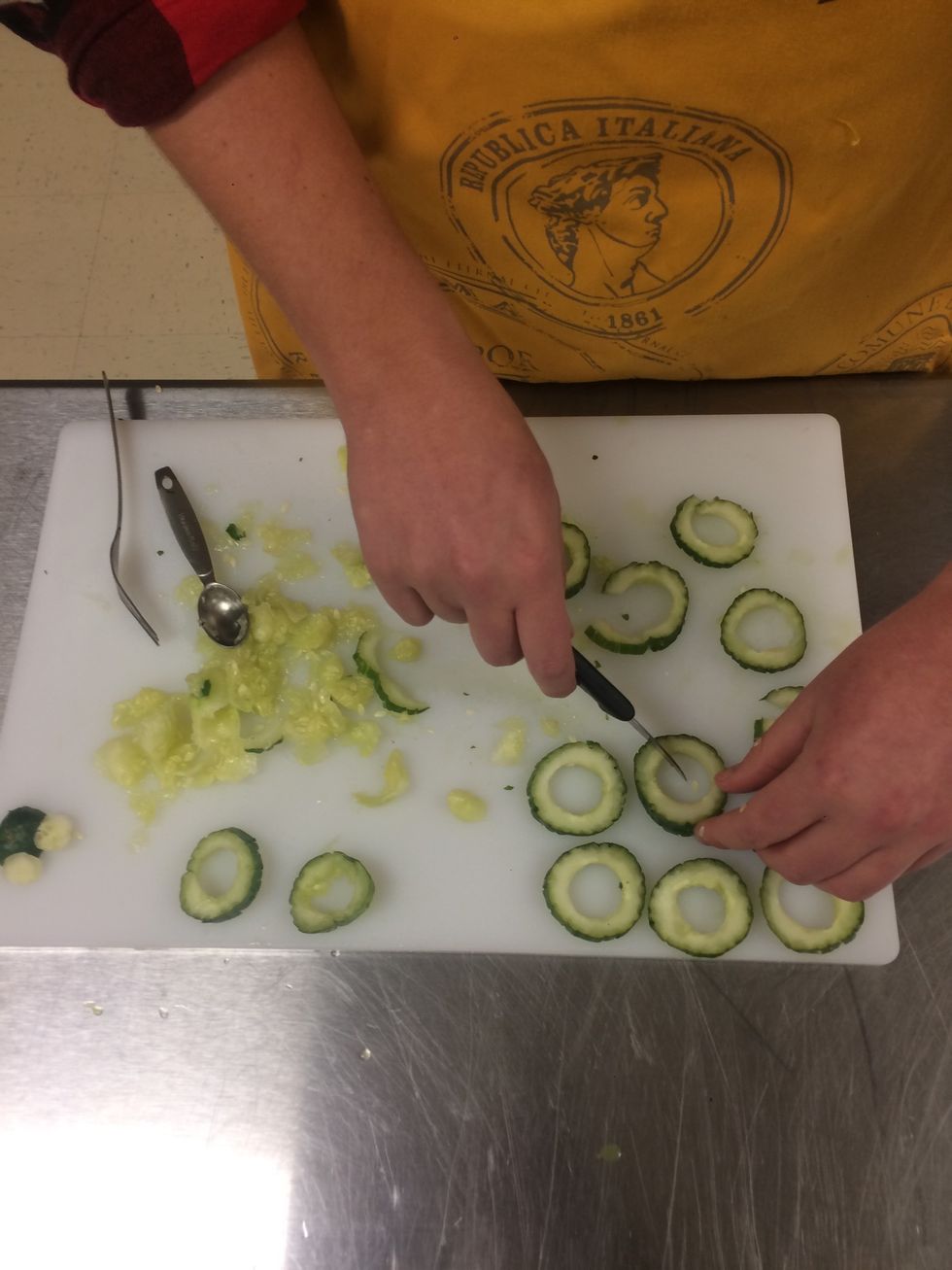 Cut slits in a couple of cucumber slices.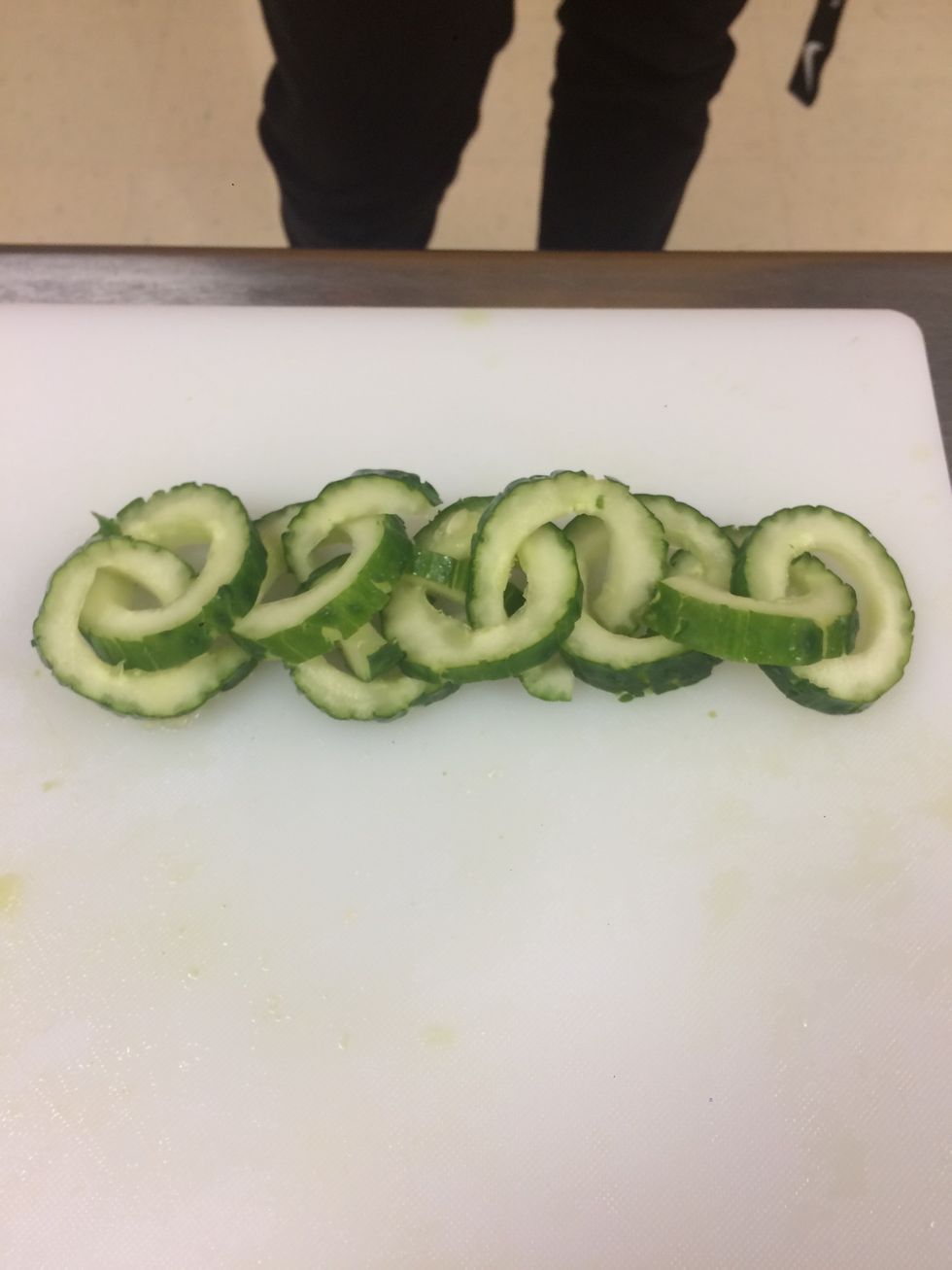 Put 2 un-slit cucumber slices into one slit cucumber slice. Then continue doing this until a chain is made.
Then plate cucumber chain garnish.
Pairing Knife
Extra Small Scooper
Cucumbers
Cutting Board
Fork