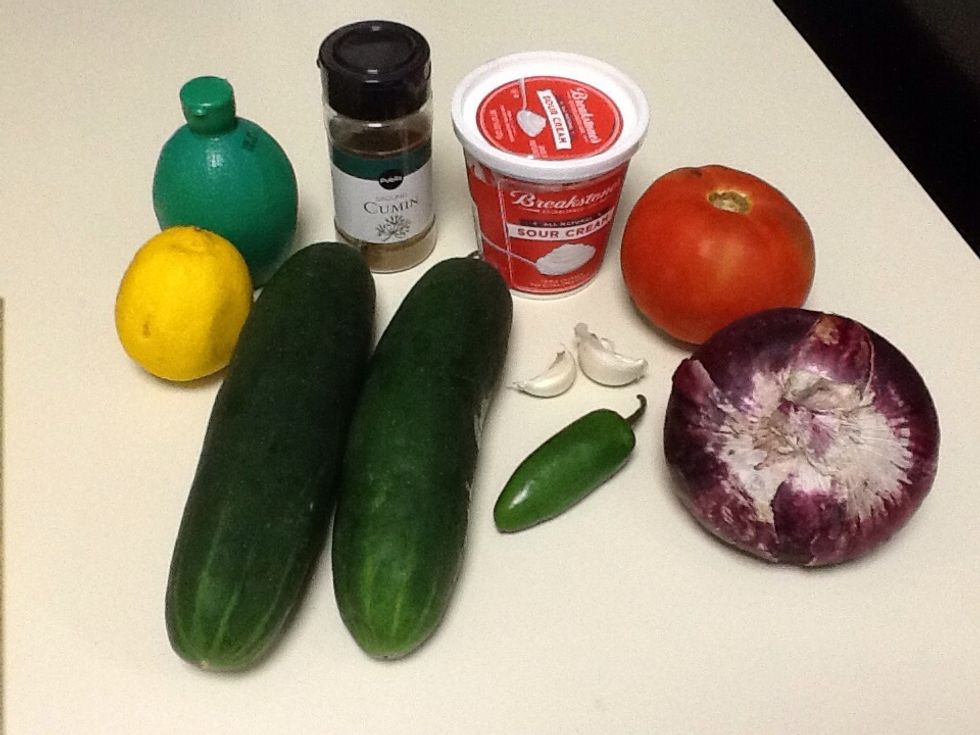 (forgot to add cilantro to picture)
In a medium bowl add the first six ingredients. In a separate bowl mix the last five. Add the cream mixture to the veggie mix and toss till coated. Chill in fridge or eat right away.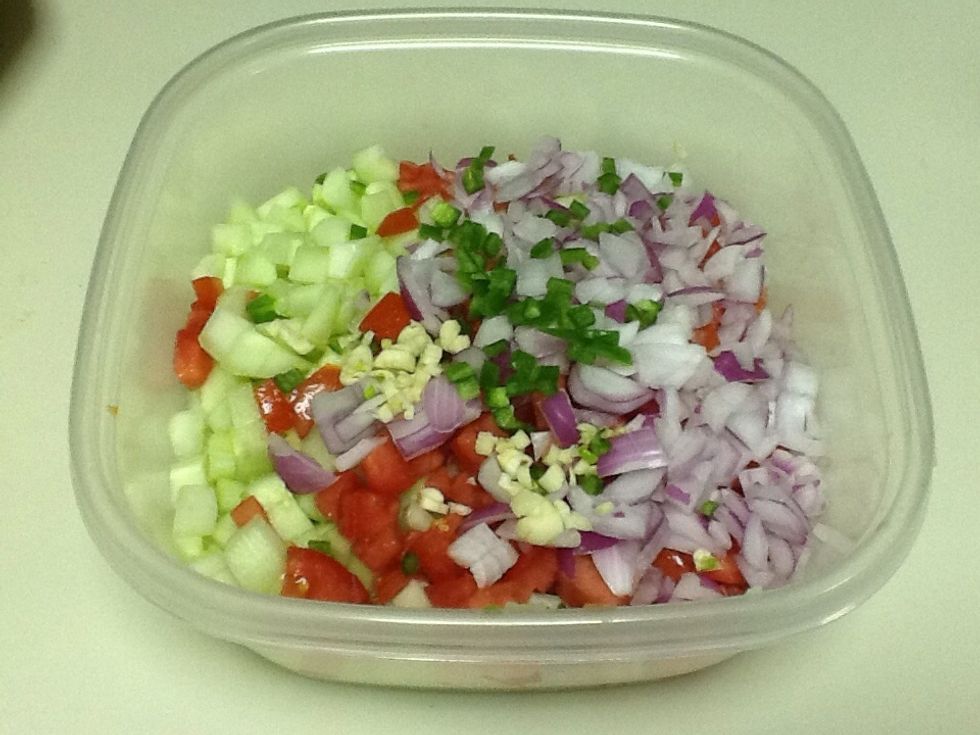 veggies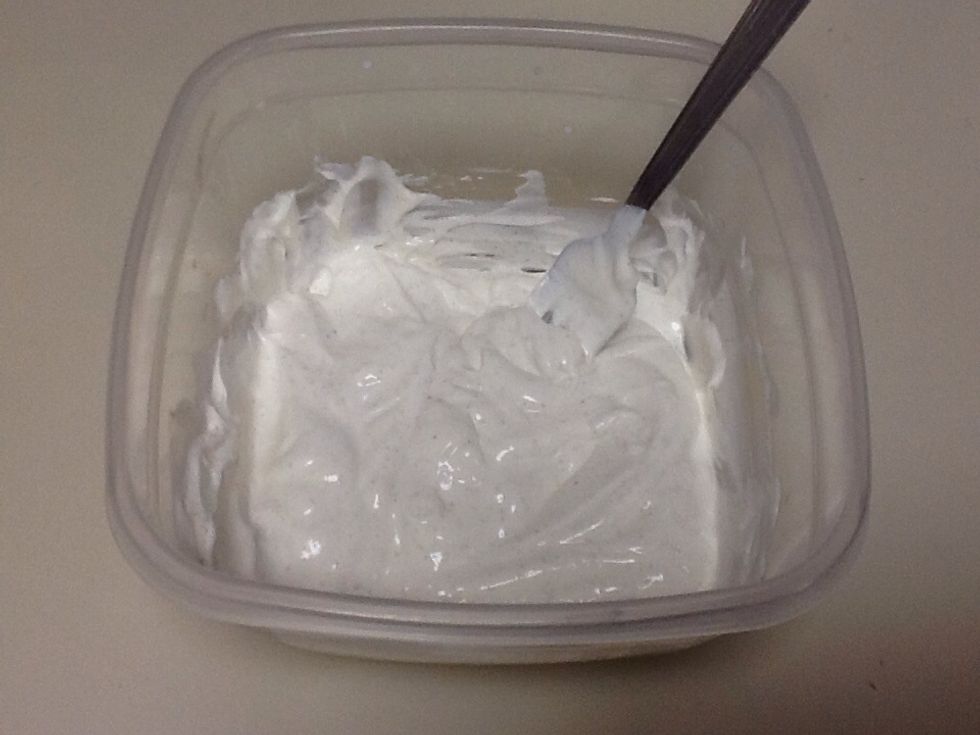 cream mix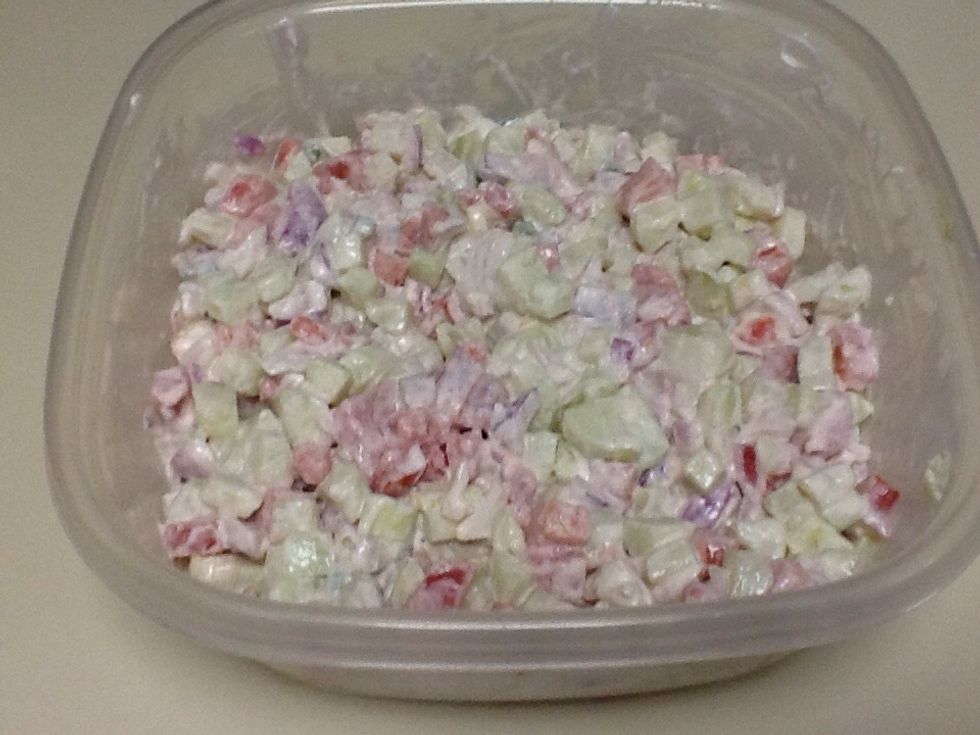 final product
It took about 15 minutes to prepare the veggies and another 10 for the cream sauce. Add 5 minutes to toss and it took a grand total of 30 minutes to make this. Awesome!
2.0 medium cucumbers, peeled and finely chopped
1.0 medium red onion, finely chopped
1.0 Jalapeño, seeded and chopped
2.0 cloves of garlic, minced
2.0 handfulls of cilantro, chopped
1.0 medium tomato, seeded and finely chopped
1/4c sour cream
1/2tsp lemon juice
1/2tsp lime juice
1/4tsp ground cumin
1/4tsp salt
chips