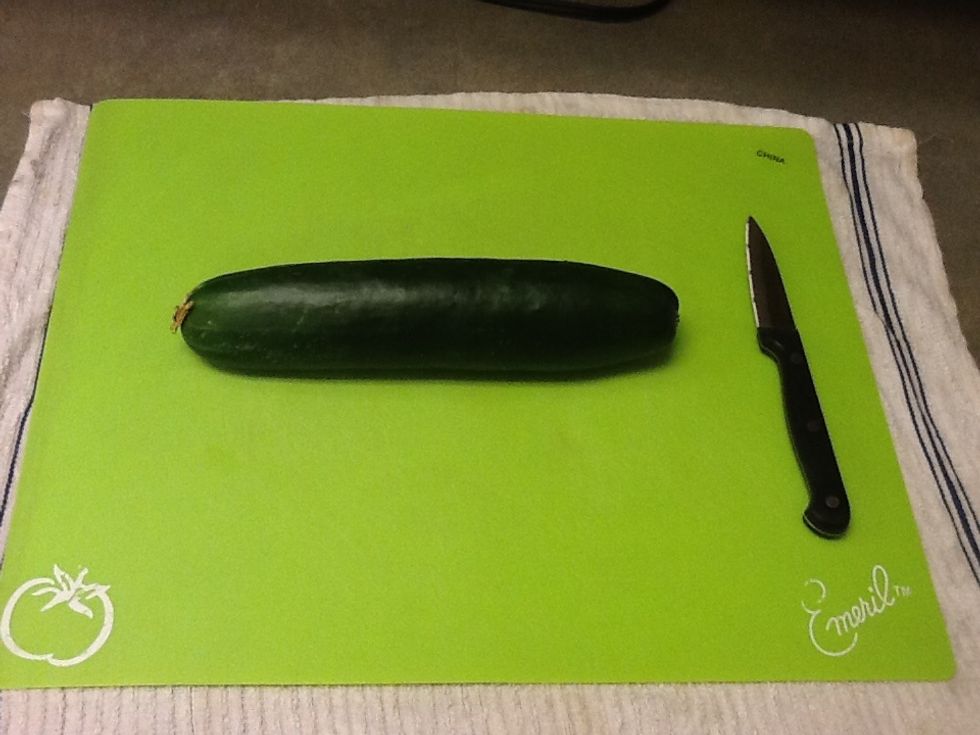 Have out your cucumber, a knife, and a cutting board. Keep your toothpicks, a bowl with water, and a plate off to the side.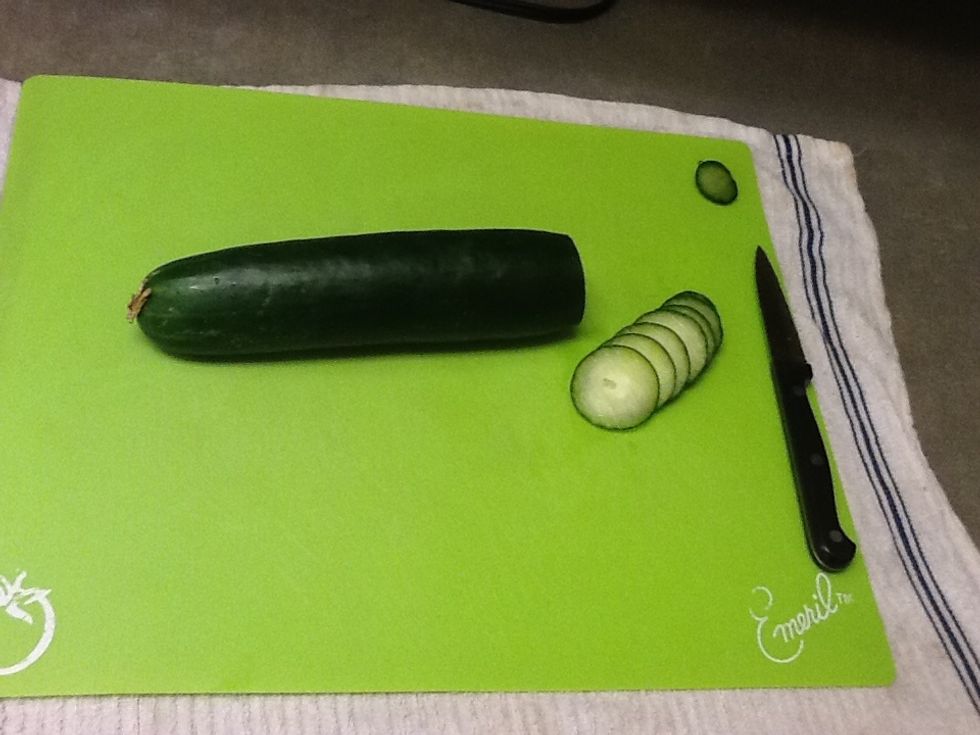 Thinly slice the cucumber. About five to eight slices will be used for each flower.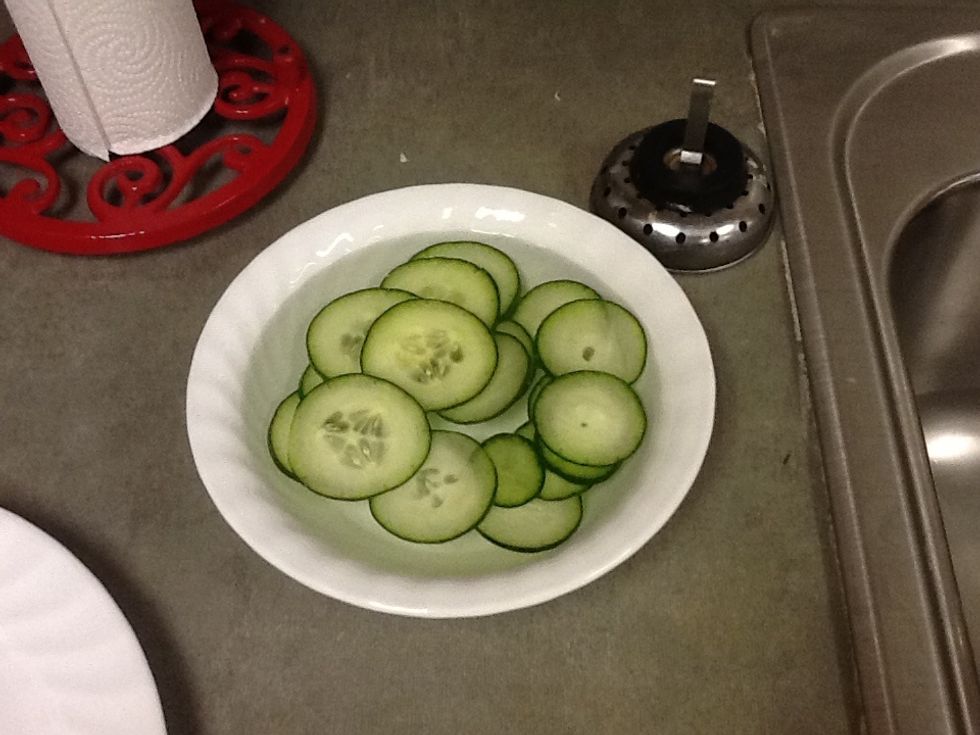 Put your cucumber slices in a bowl of water to soften them.
Fold your cucumber slice until it forms a petal shape.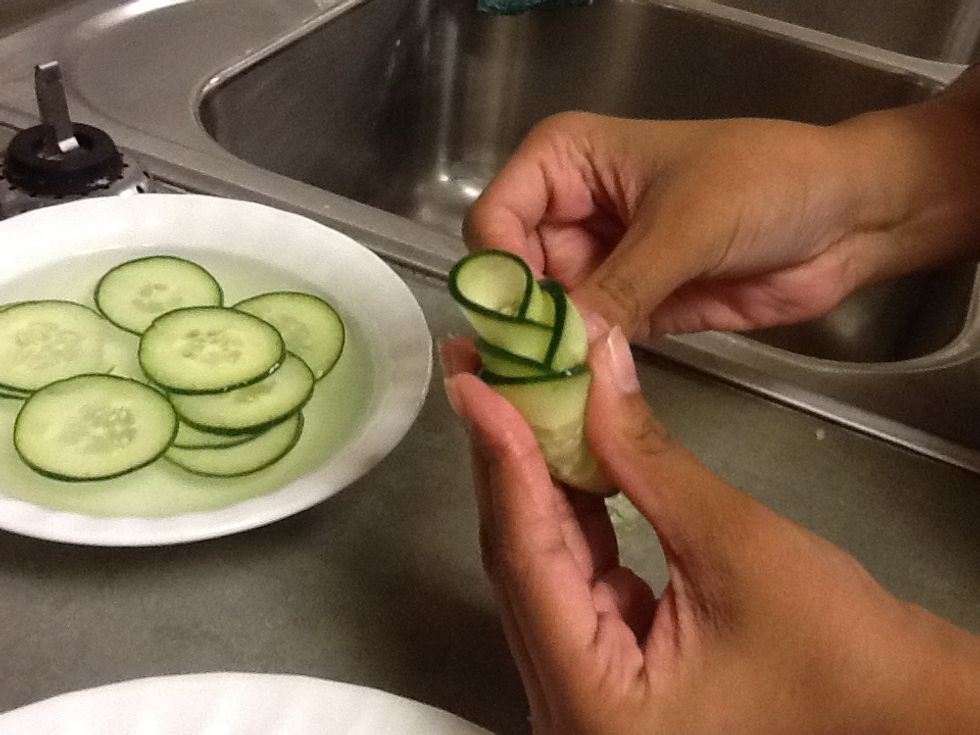 Continue folding the slices over each other to create a flower.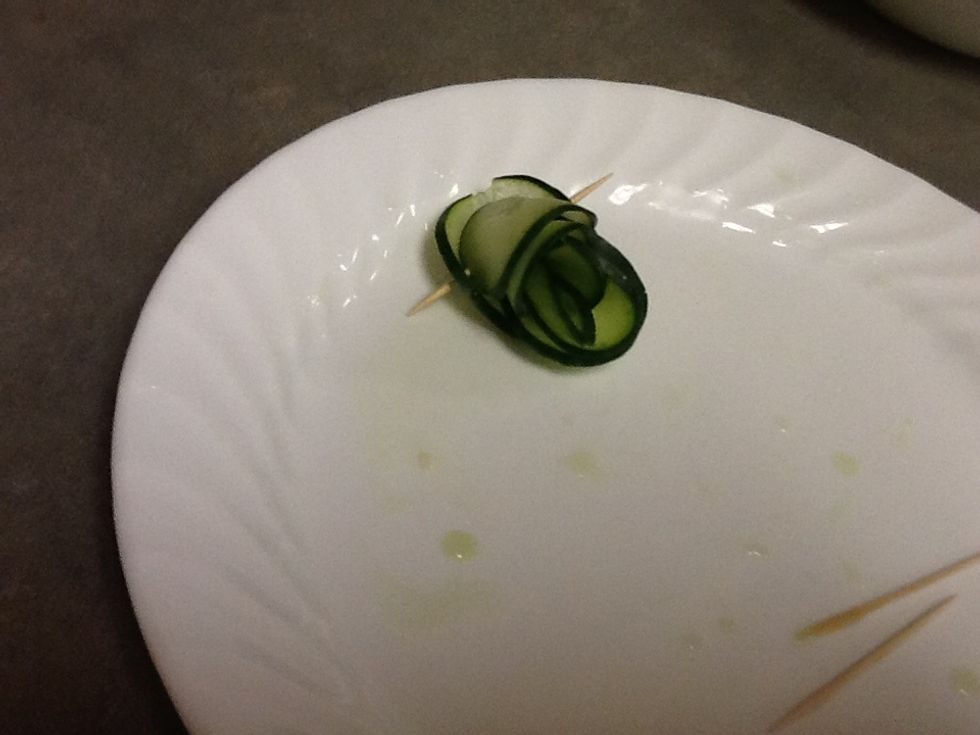 Stick a toothpick through your 'petals' and you have a full cucumber flower!
1.0 Cucumber
1.0 Toothpick (per flower)
2.0c Water