How to make cuban stuffed platanos (plantanos rellenos)
My daughter's aunt Mari is a head chef at the world famous Tropicana in Havana, Cuba. This is her recipe for making platano (plantain) "cups" filled with ham and cheese (or whatever you want!).
715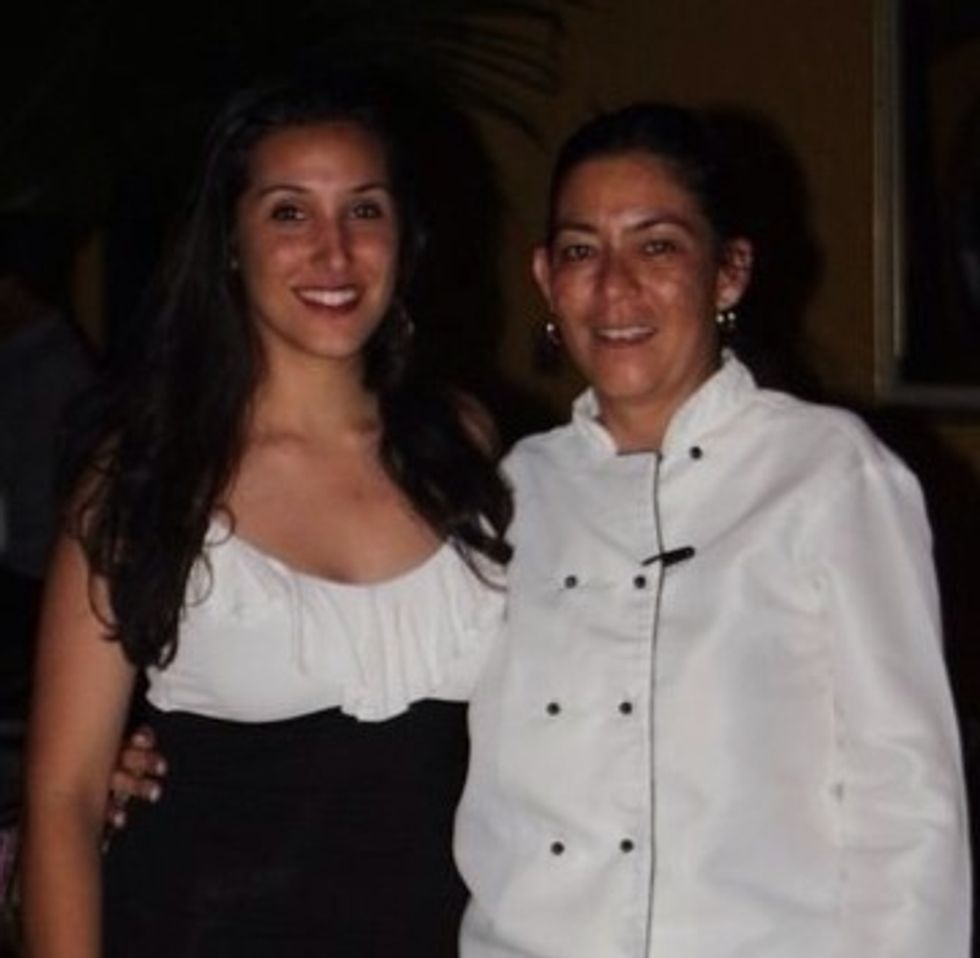 My daughter (on the left) just spent 2 weeks visiting family in Cuba. Here she is at the world-famous Tropicana Nightclub where her Aunt Mari is one of the heads of the kitchen and a master chef.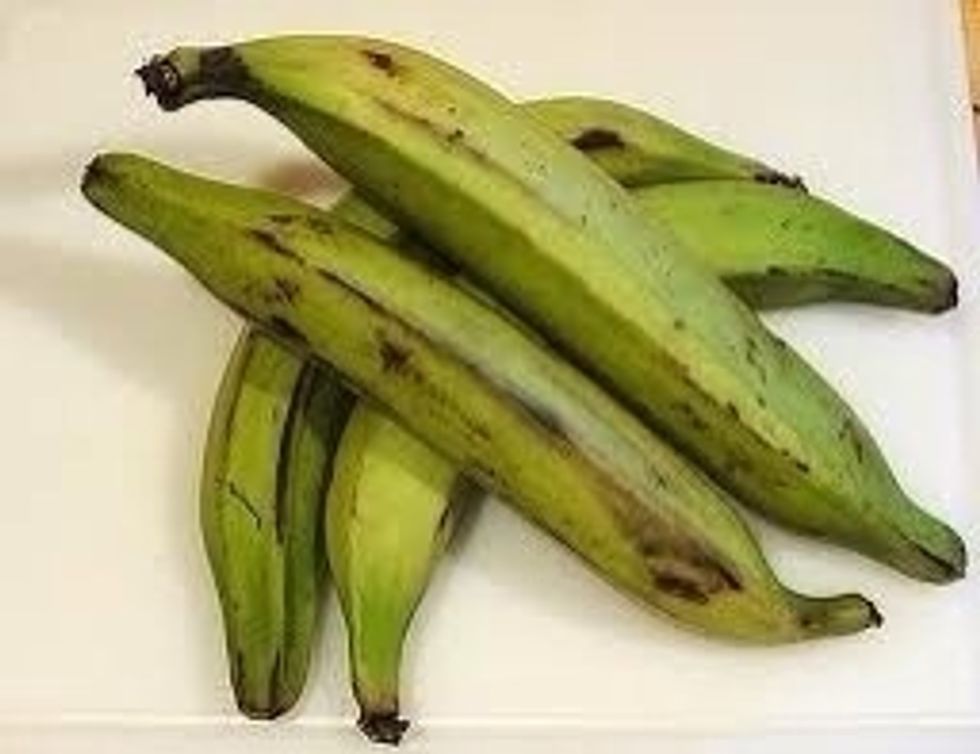 We begin with green plantains/platanos. Each will yield 3-4 "cups" which is about how many each person will eat.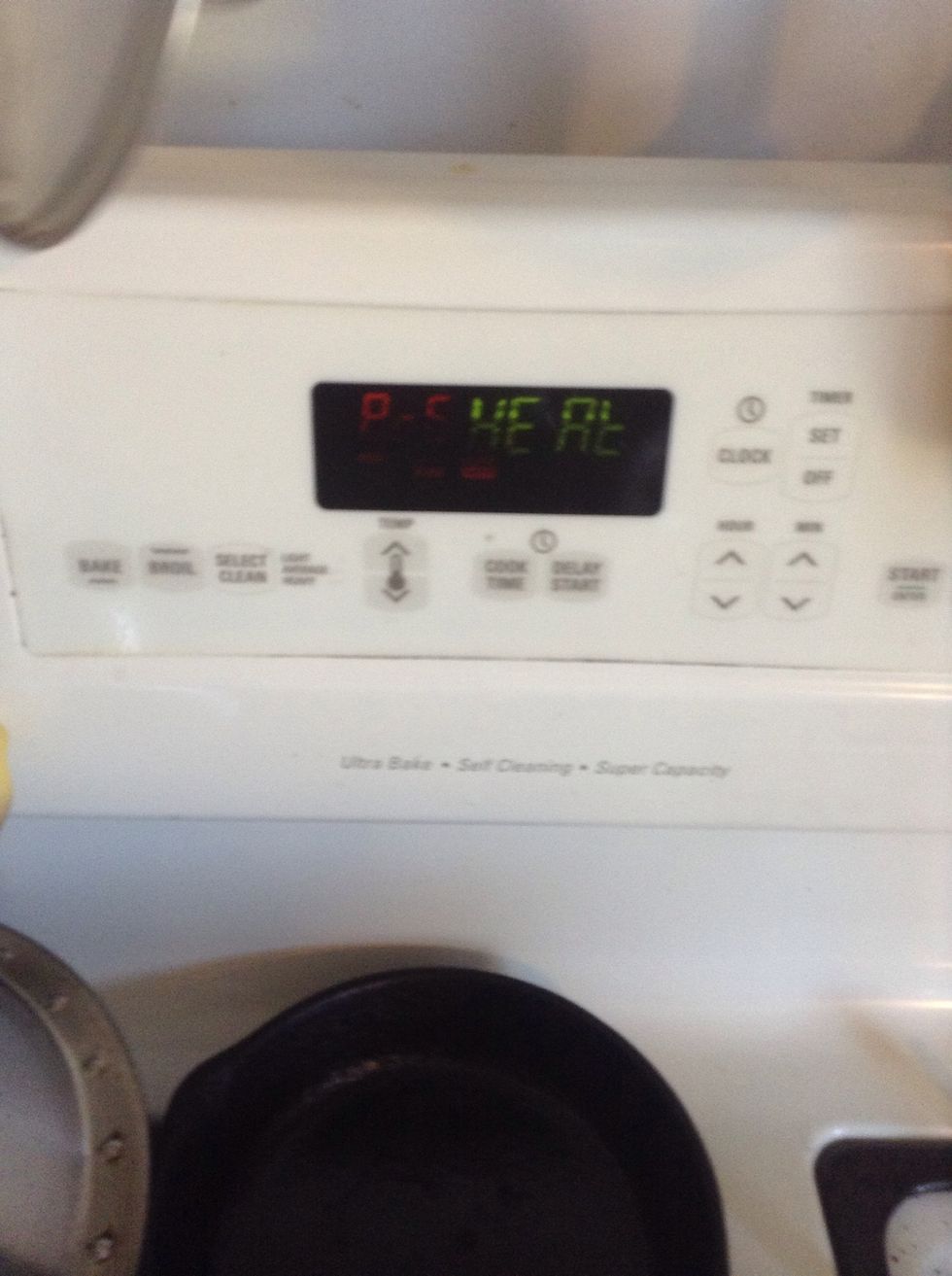 Preheat your oven to 350°F.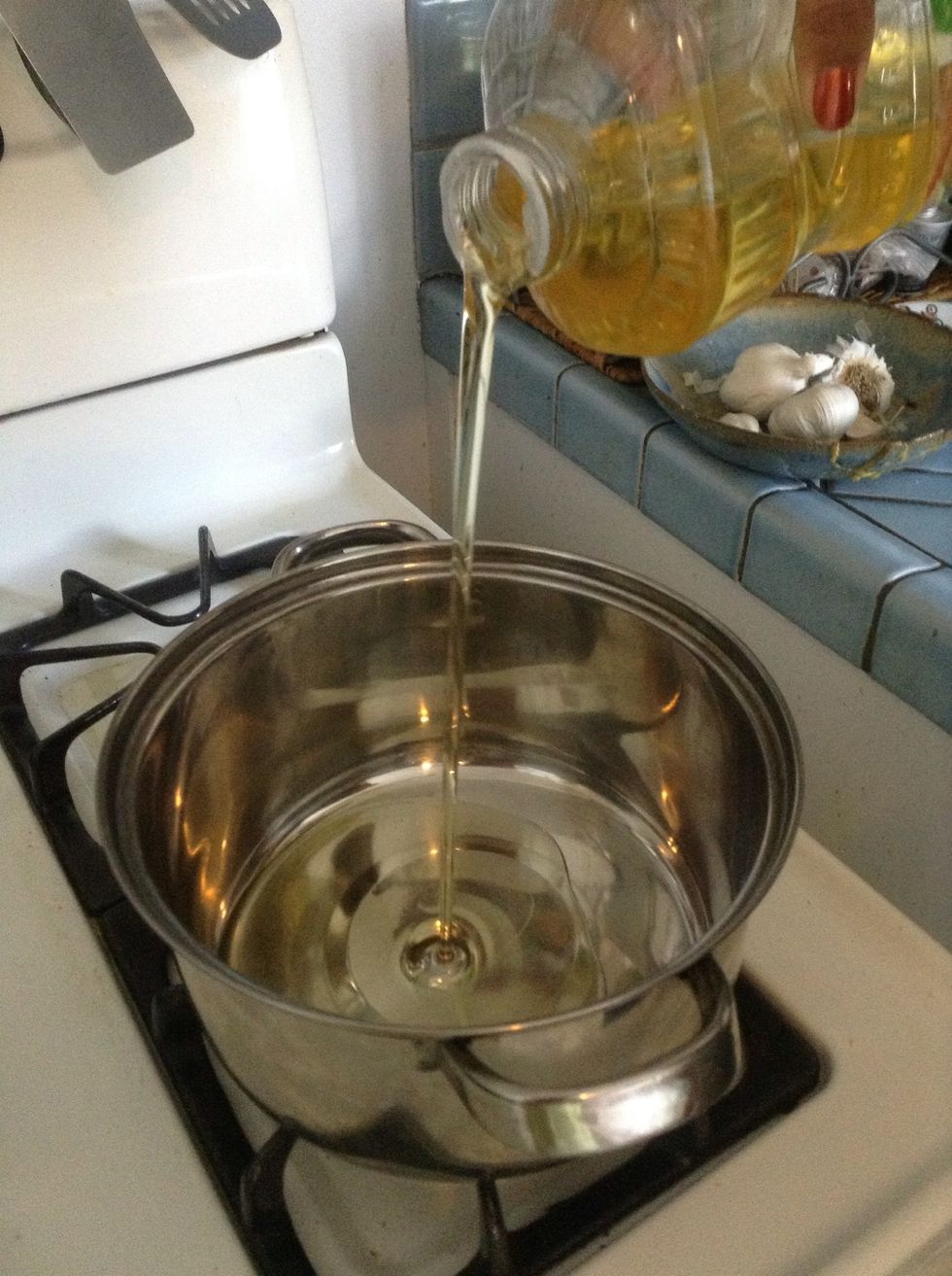 Put vegetable oil into a deep pot. You want enough oil to cover the plantano cups - about 3-4 inches. Turn on the heat about medium.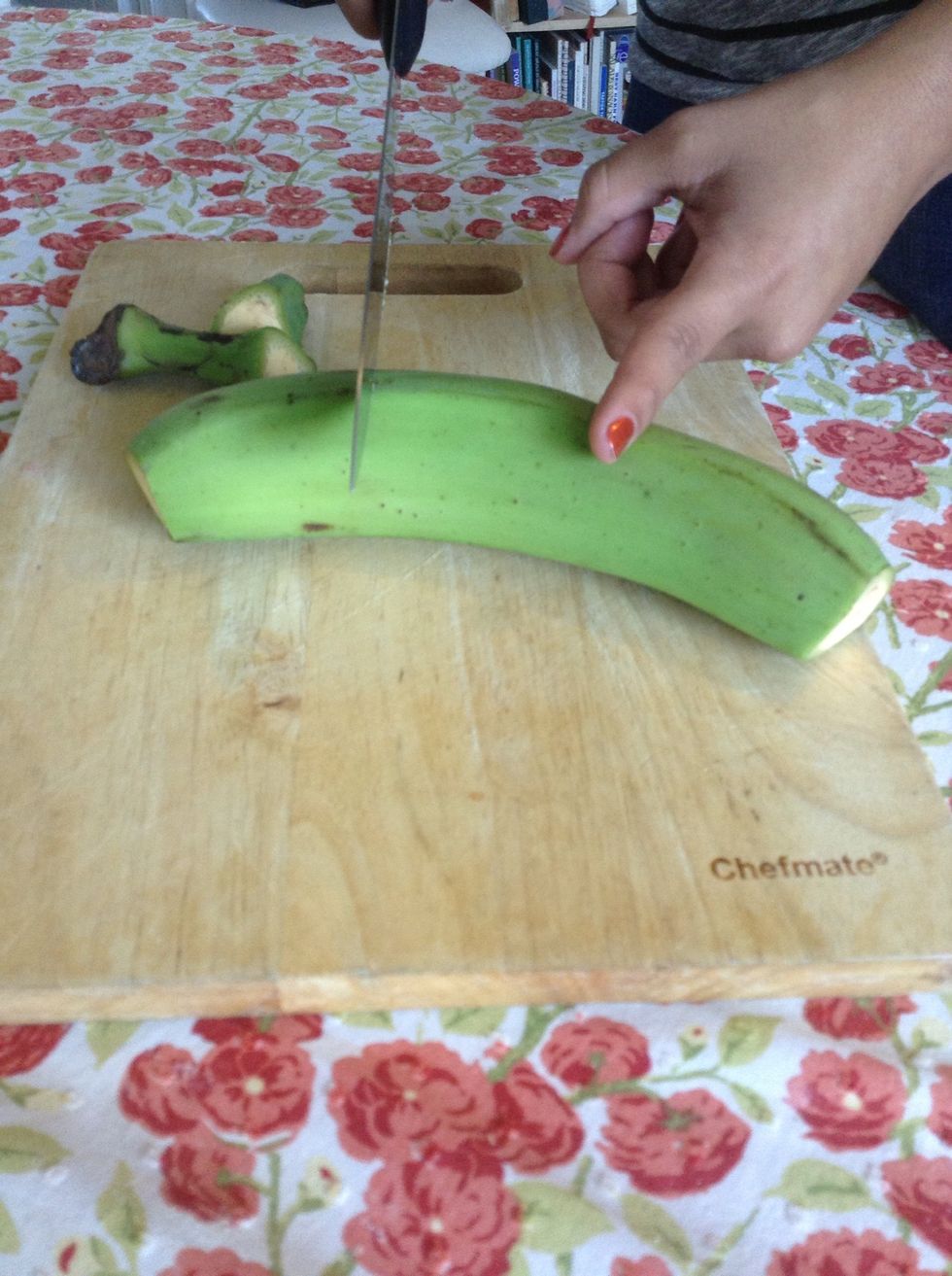 Cut off the ends of the plantano and then cut each into 3-4 pieces.
Like this.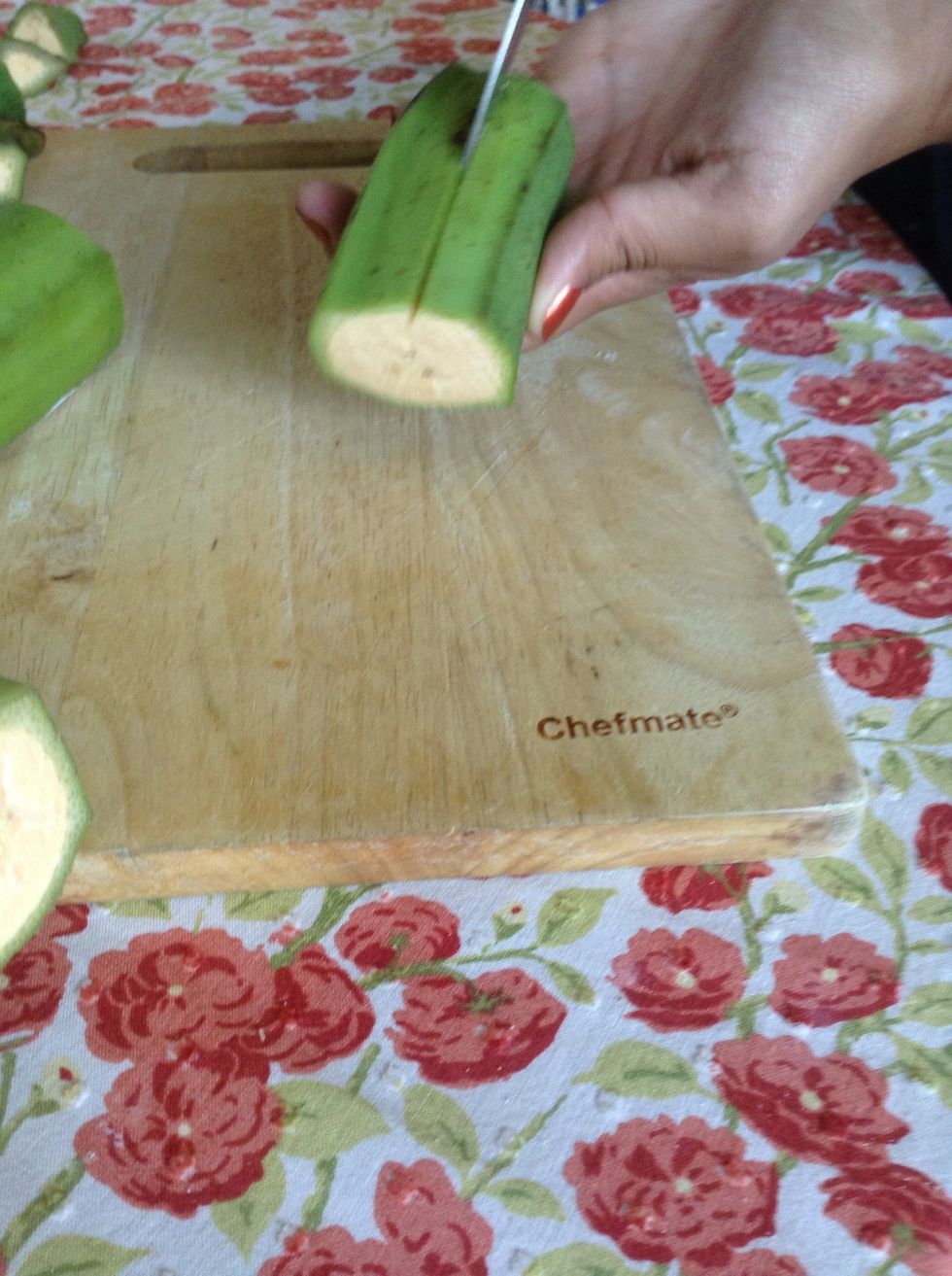 Next make a lengthwise slit in the peel of each piece.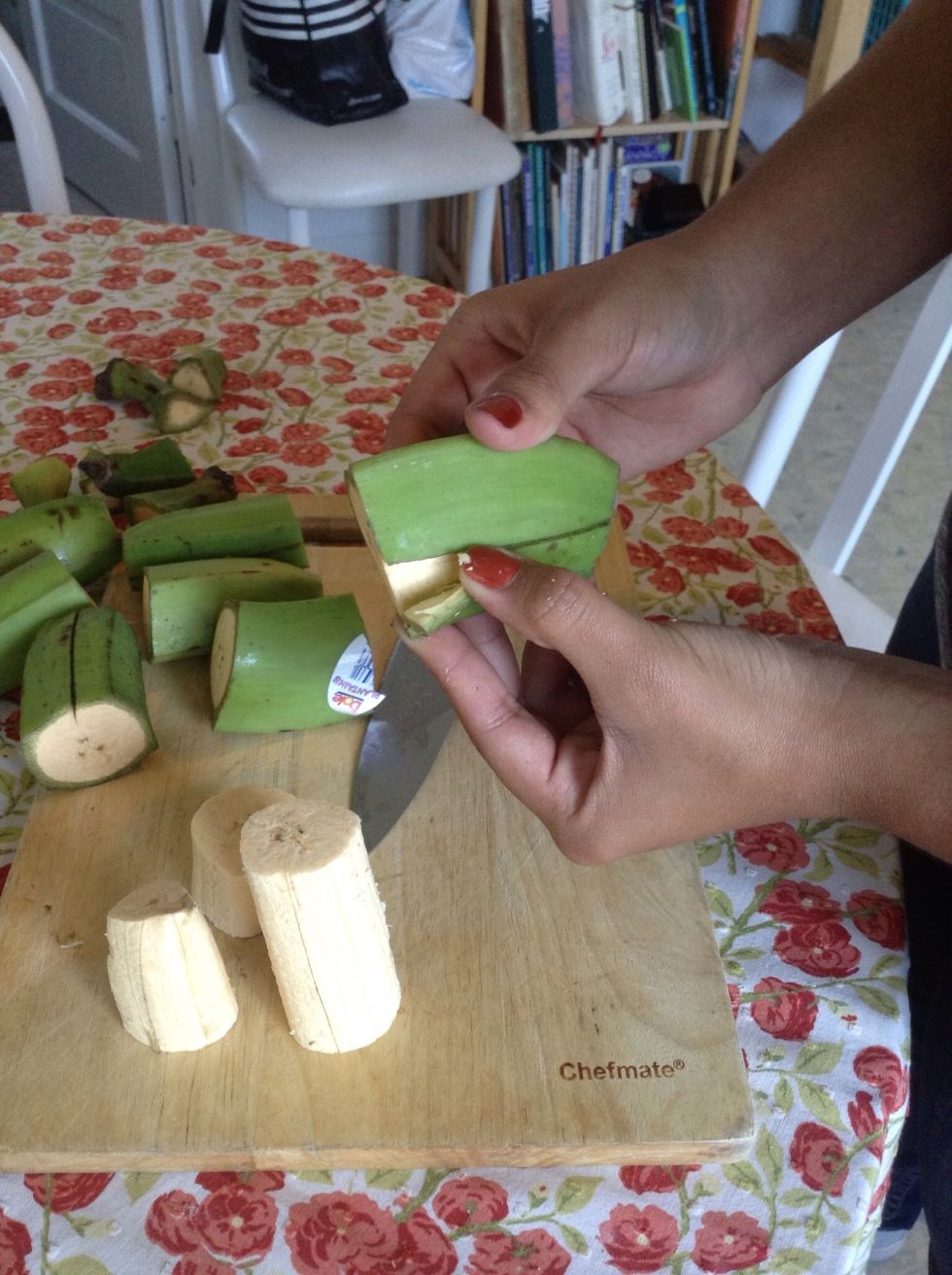 Remove the peel. Watch the video in the next step if you want to see how it's done.
Now put the pieces of platano into the hot oil.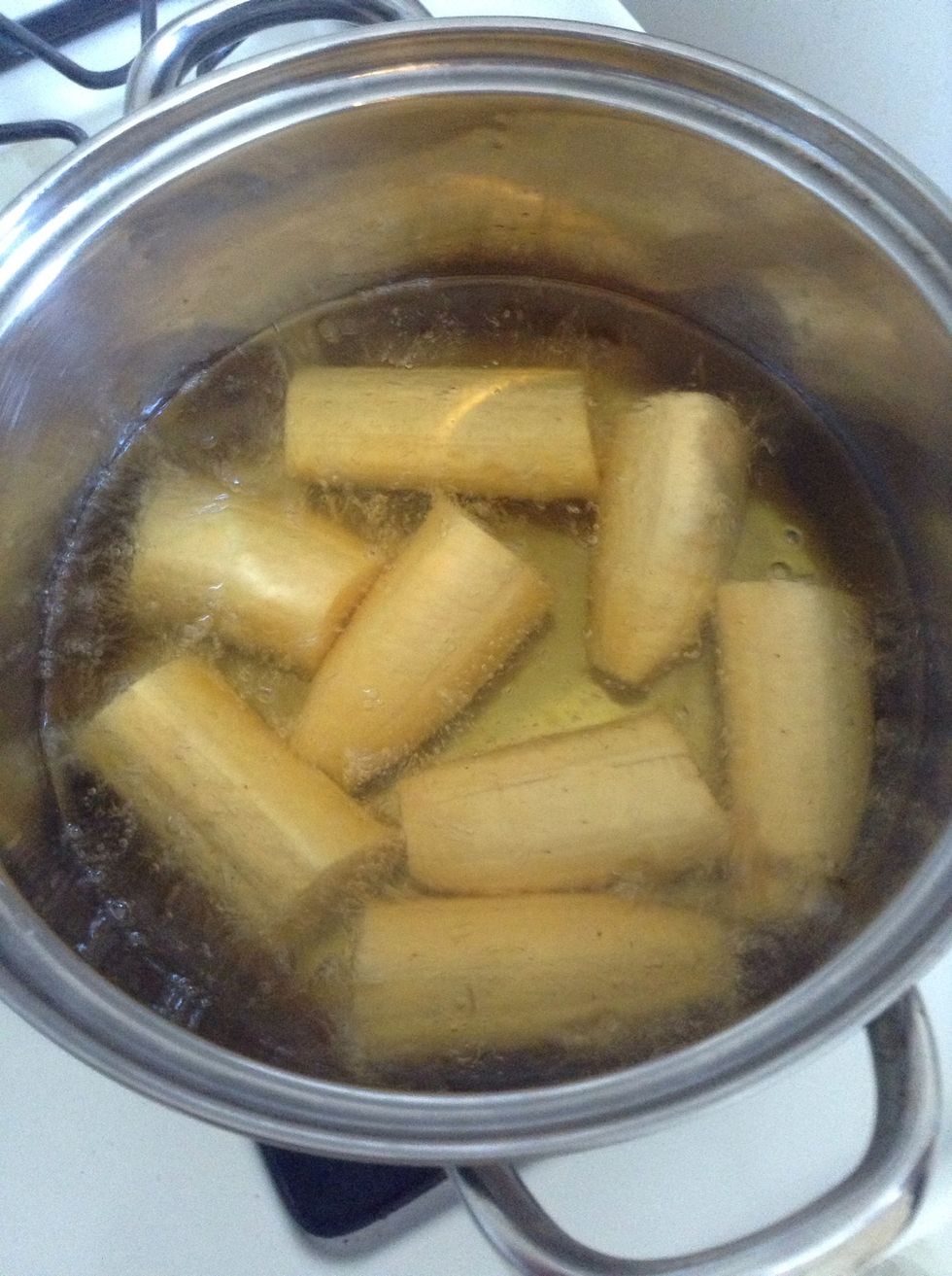 You want to cook them until they are a golden yellow.
Not quite yet...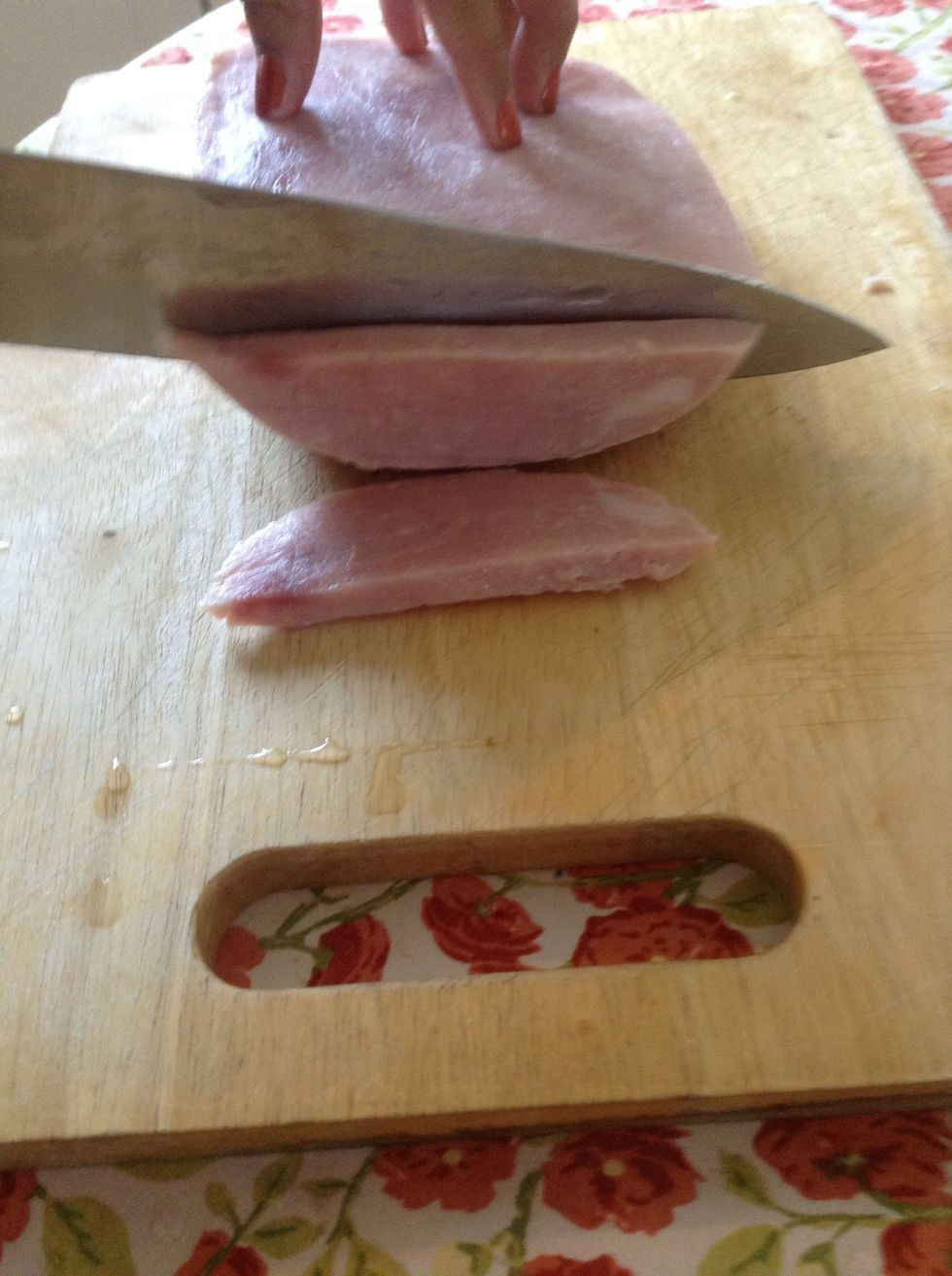 While the plantanos are cooking, take a piece of cooked ham and chop into small pieces.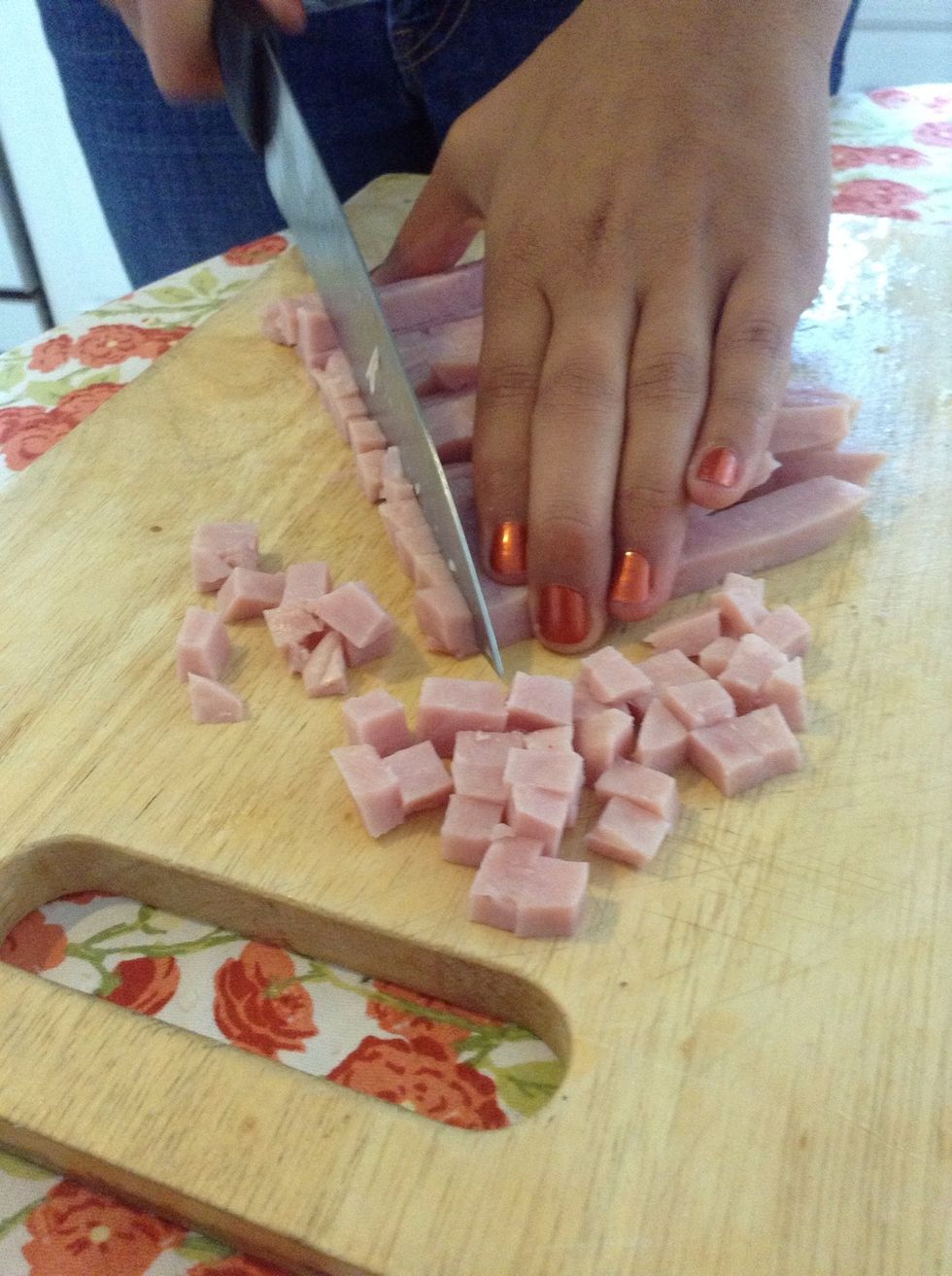 Like this.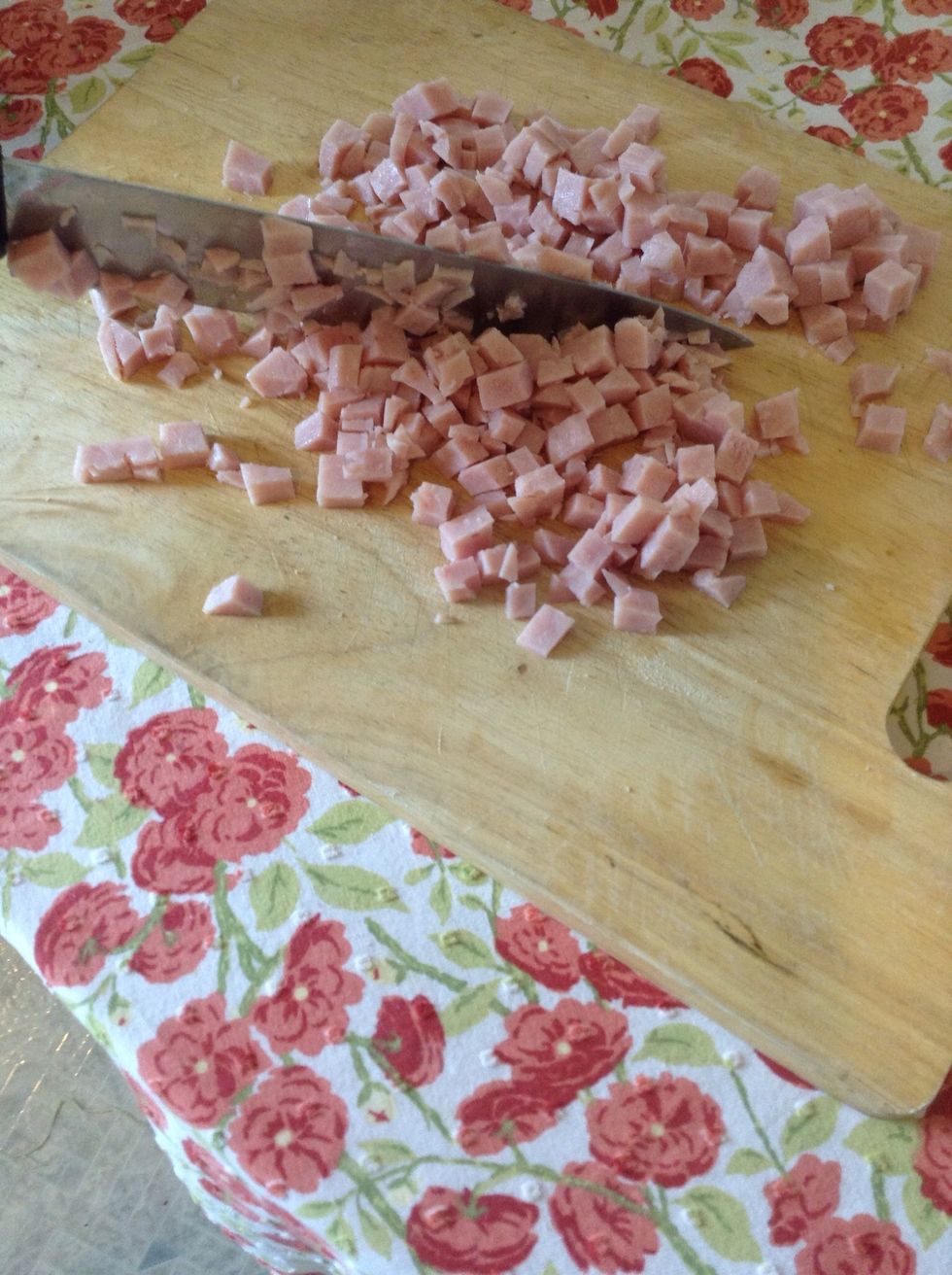 Even smaller is better!
Take some cheese - jack or another white cheese that melts well is ideal. Crumble or grate the cheese.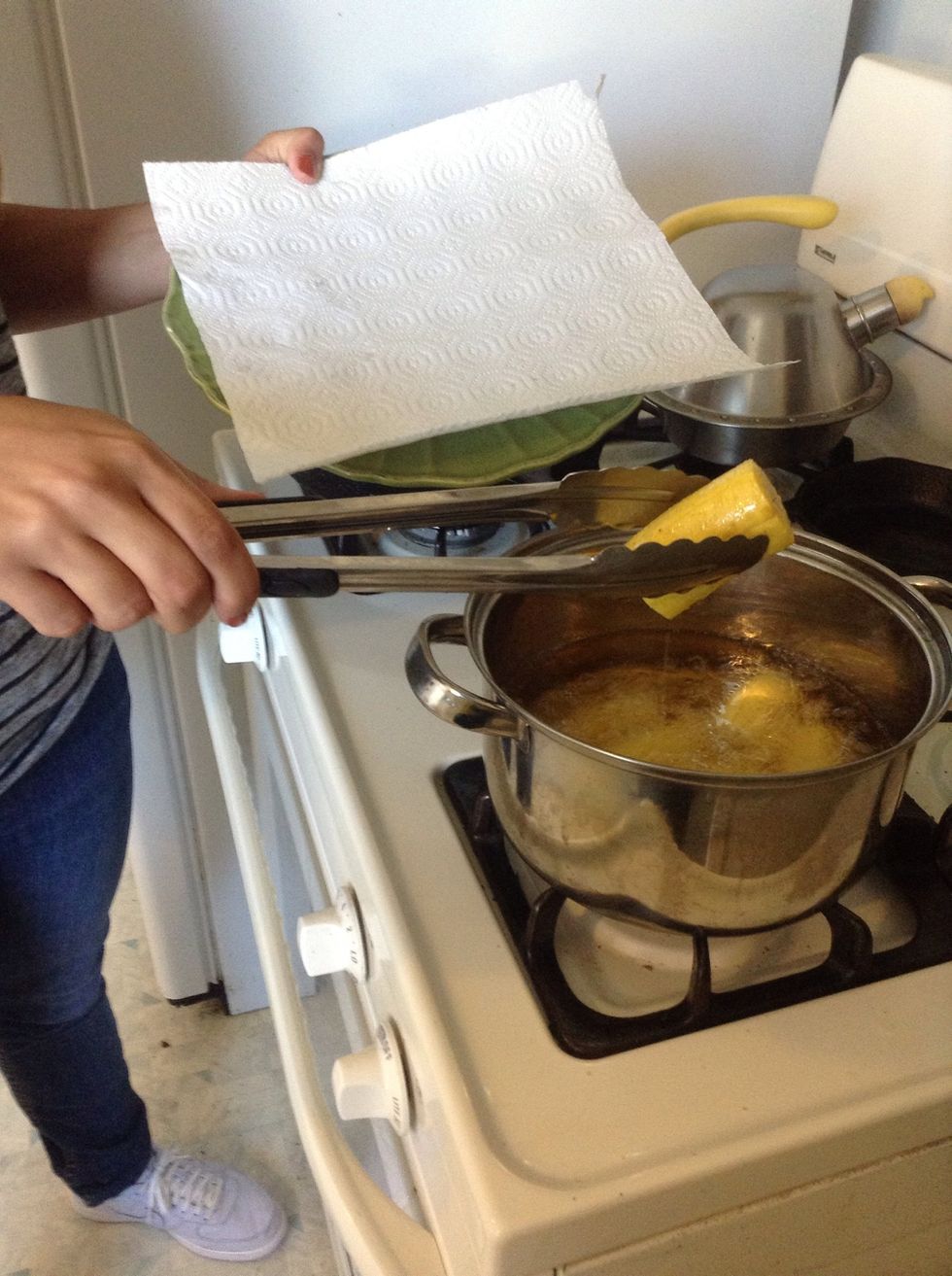 Remove the platanos from the oil. Drain on paper to remove excess oil.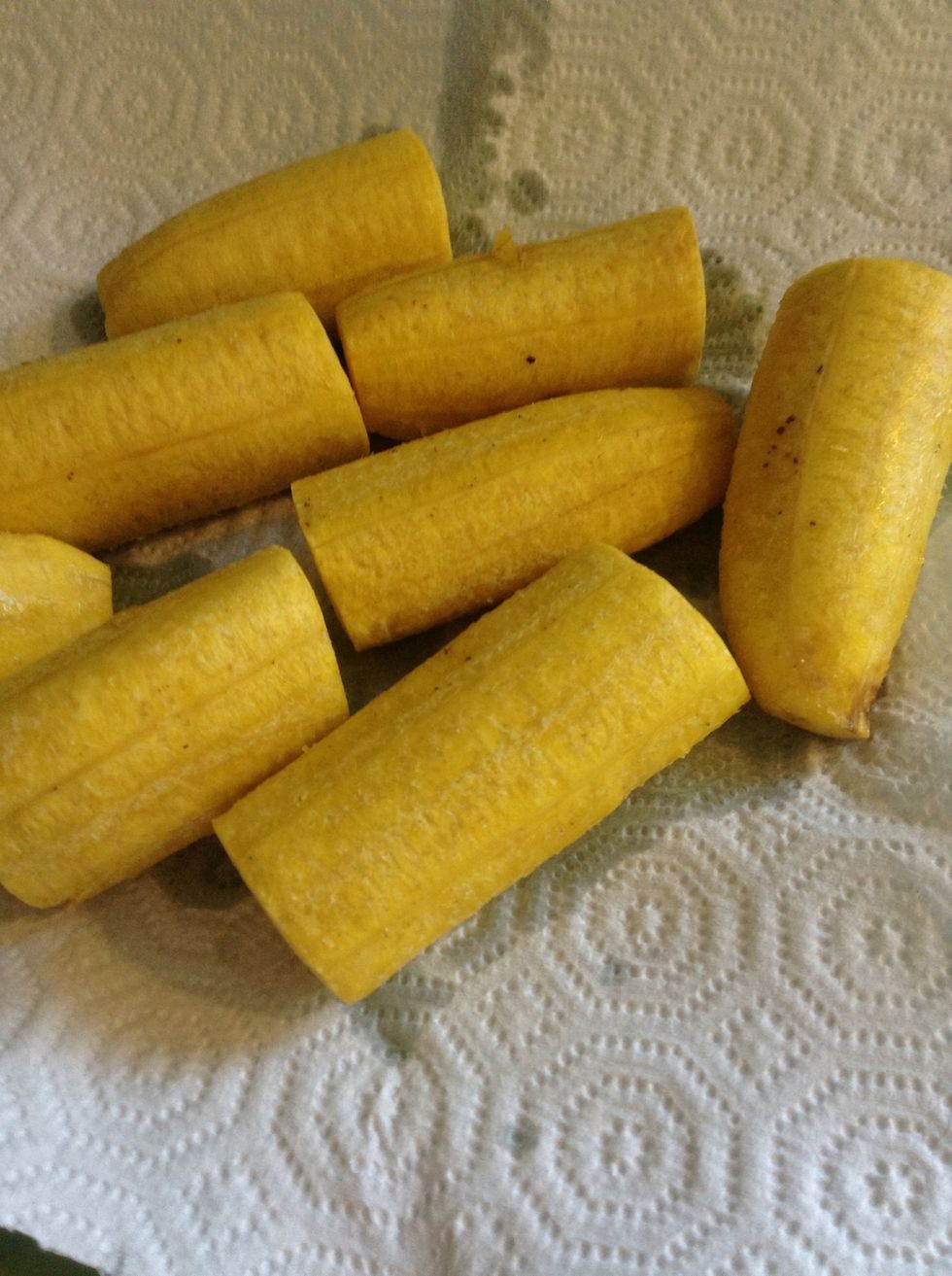 See - golden yellow.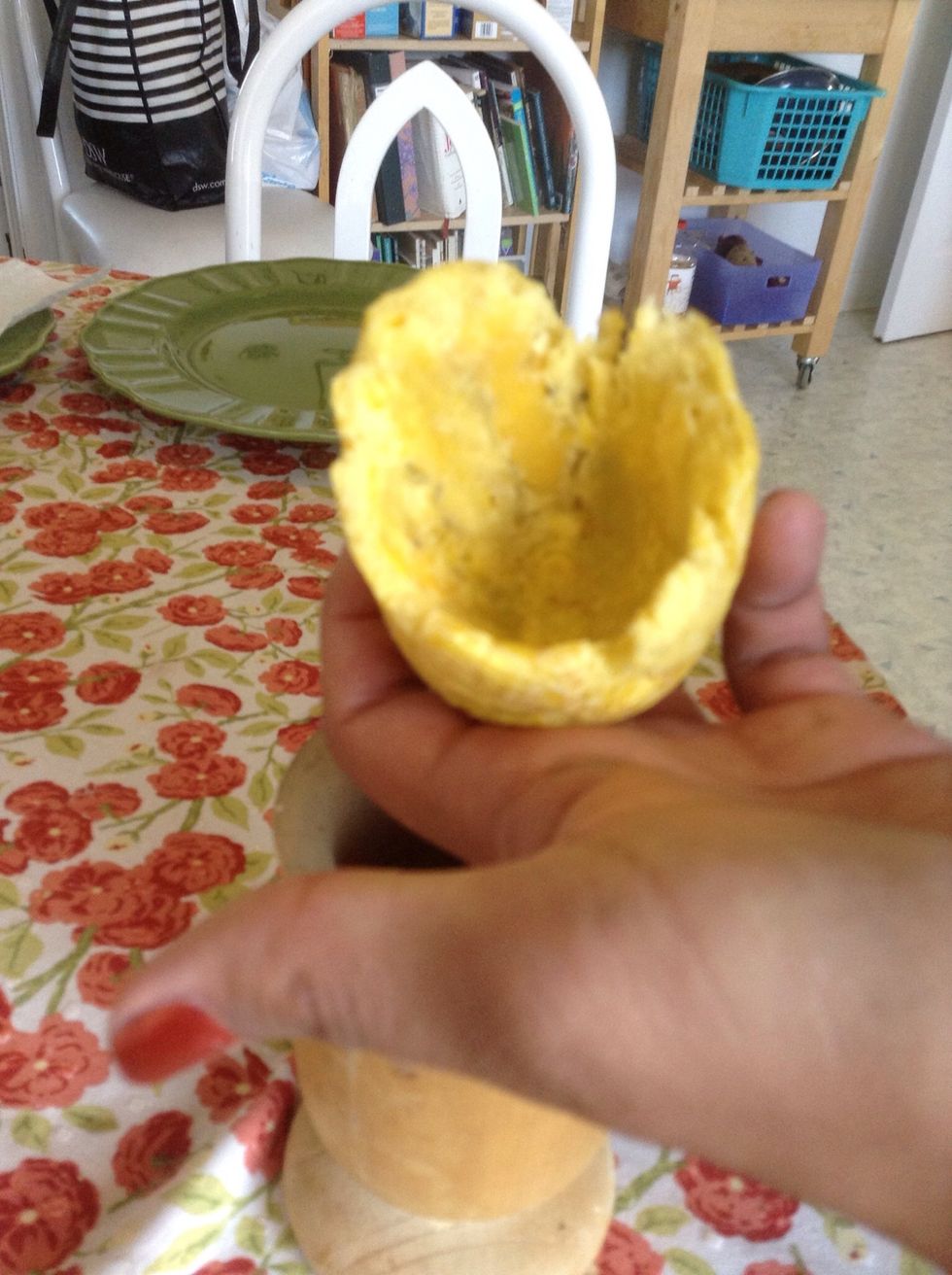 Next, using a mortar and pedestal we're going to shape the platanos into "cups" for filling. Watch the video in the next step to see how it's done.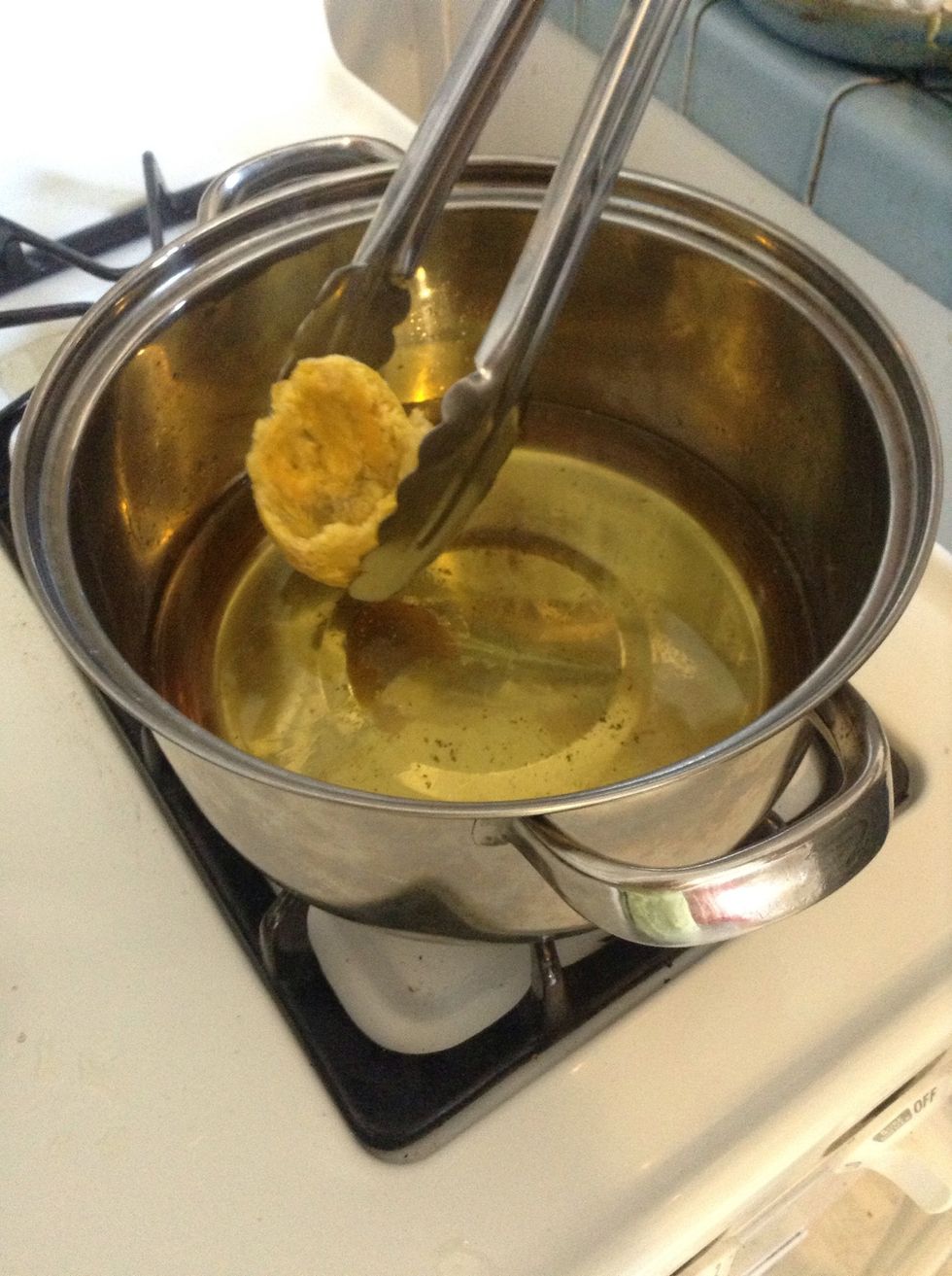 Return the platano "cups" to the hot oil for their second cooking. Note that this is similar to making tostones which you cook twice as well (be sure to check out my guide for making those too!)
Cook these until the whole cup is golden yellow.
Then remove from the hot oil and drain excess oil on paper towel.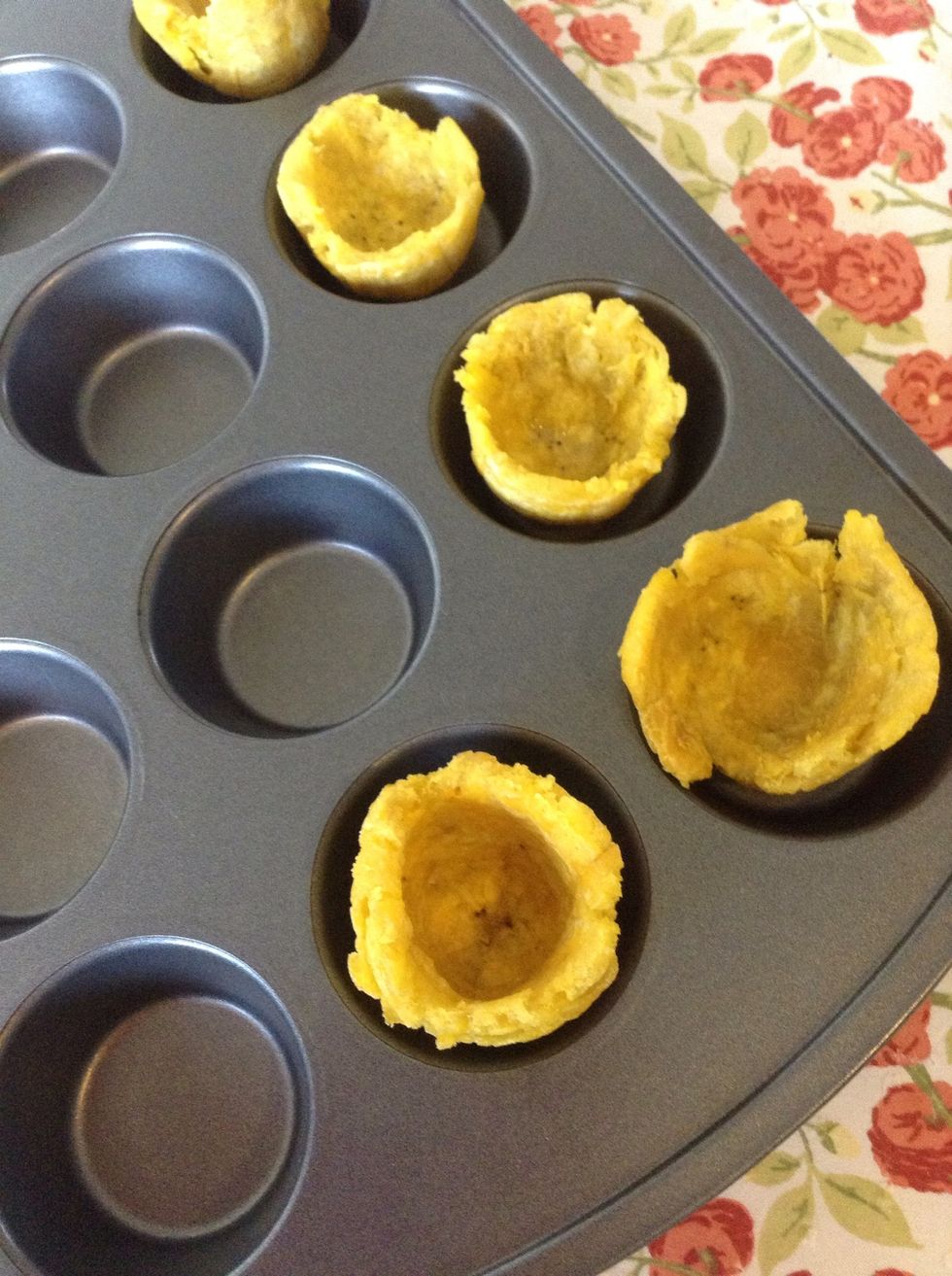 Now the cups are ready for filling. You can put these on a cookie sheet or use a muffin or cupcake tin to stand them up.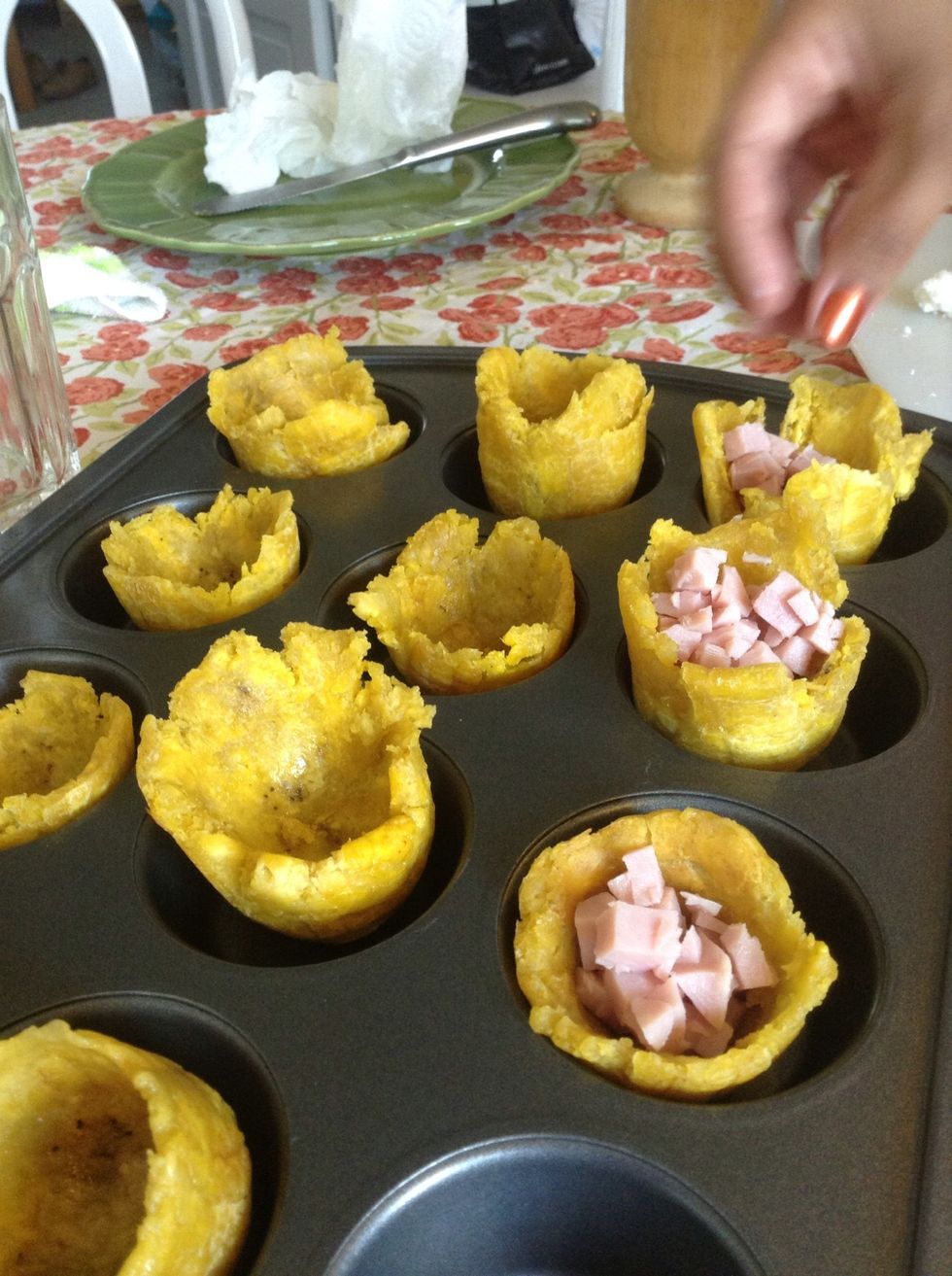 We're filling ours with chopped ham and cheese. But if you don't eat ham, you can use chicken or if you don't eat meat, use black beans or cooked vegetables - get creative and use anything you want!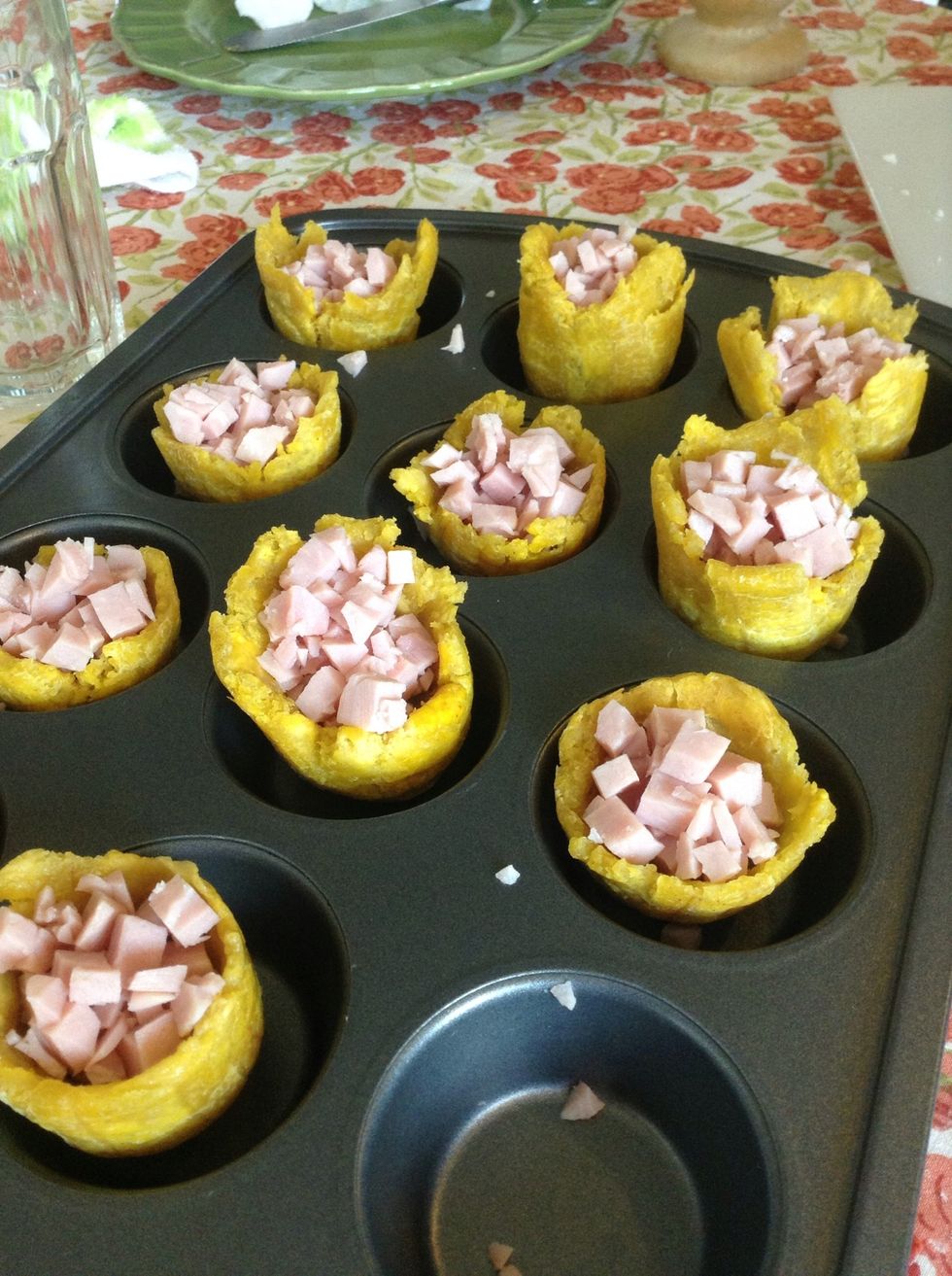 Fill the cups generously.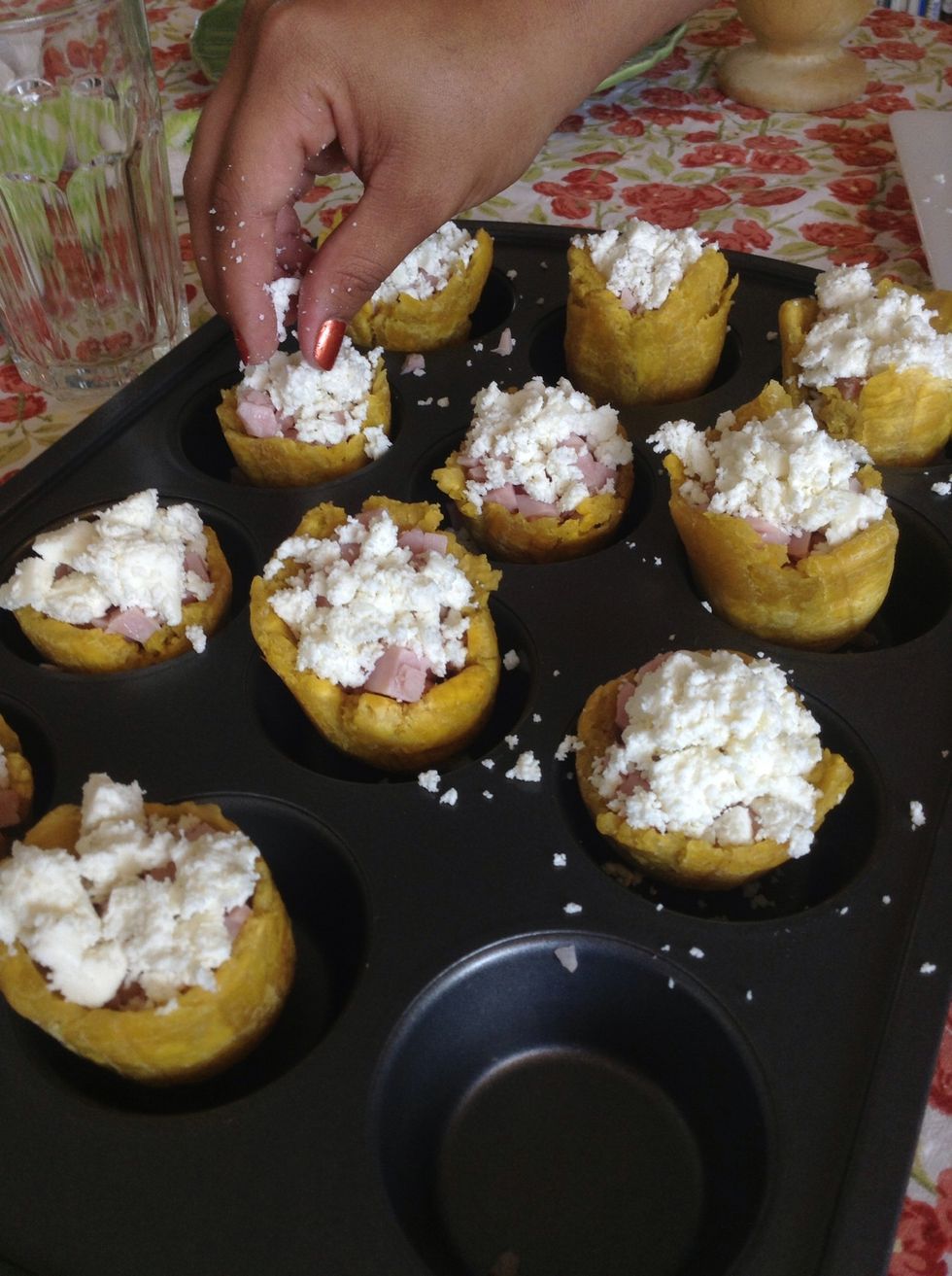 Put the cheese on top.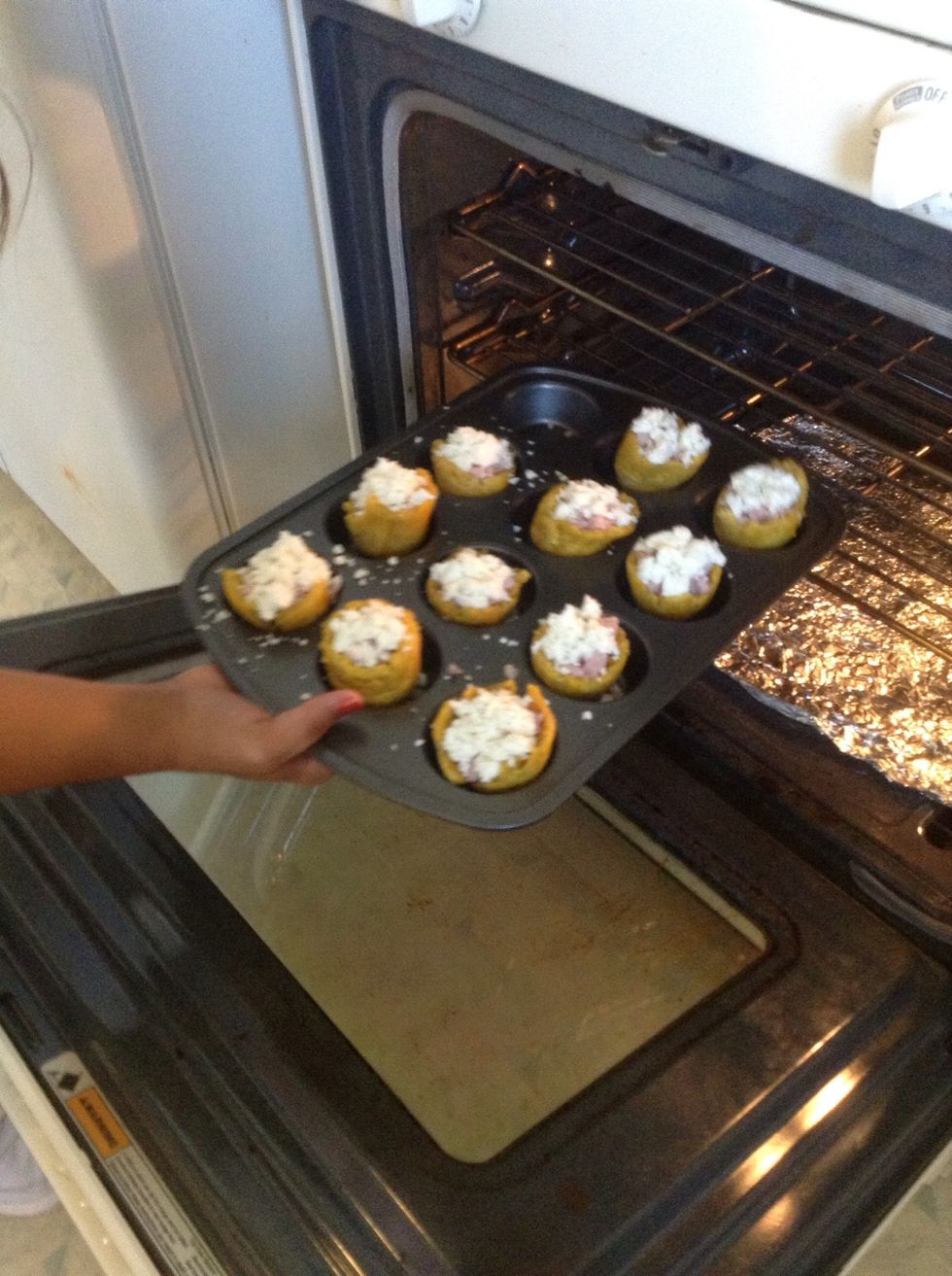 Into the oven! These only need to be in a short time - when the cheese is melted, they're done!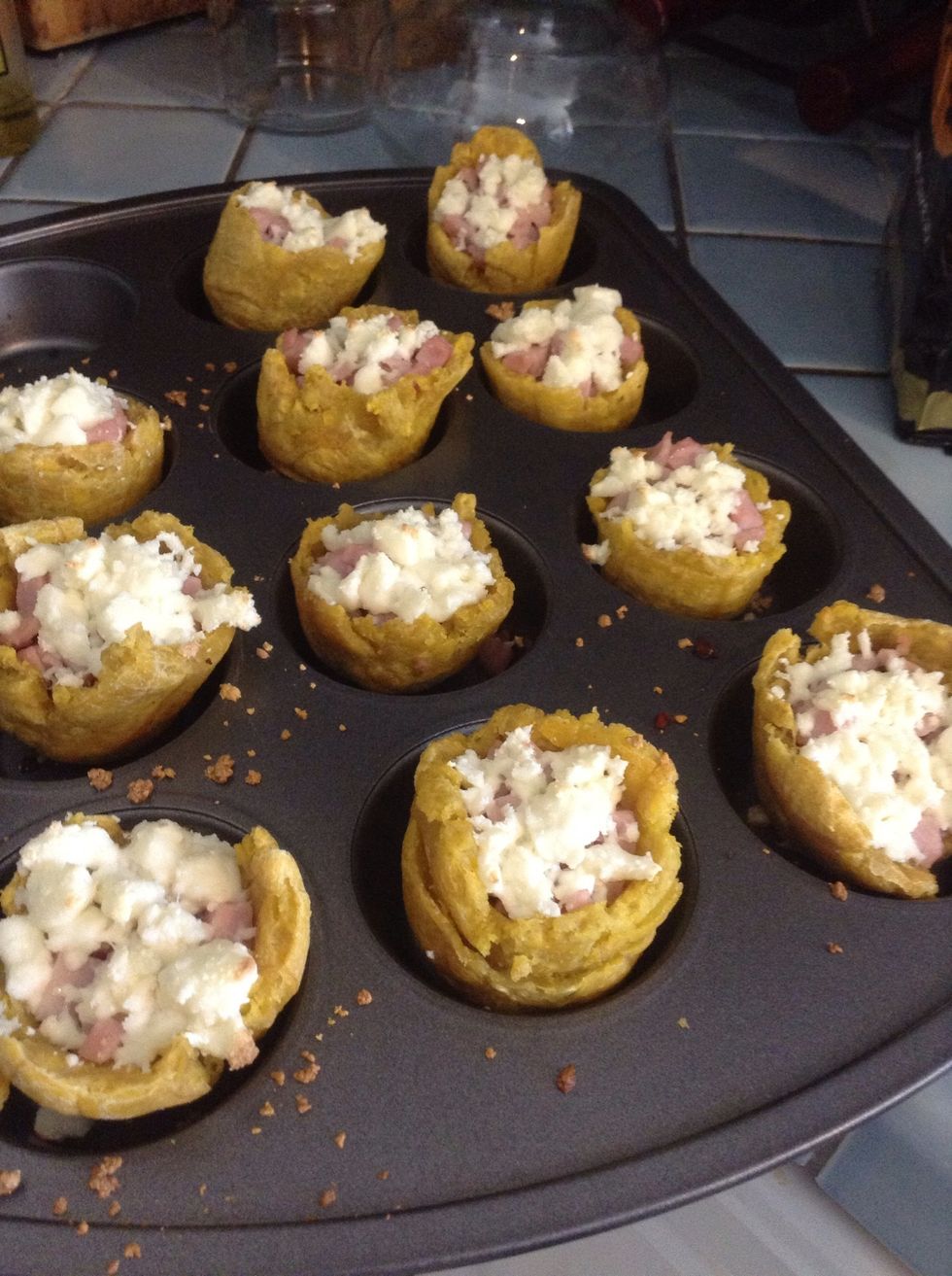 Done!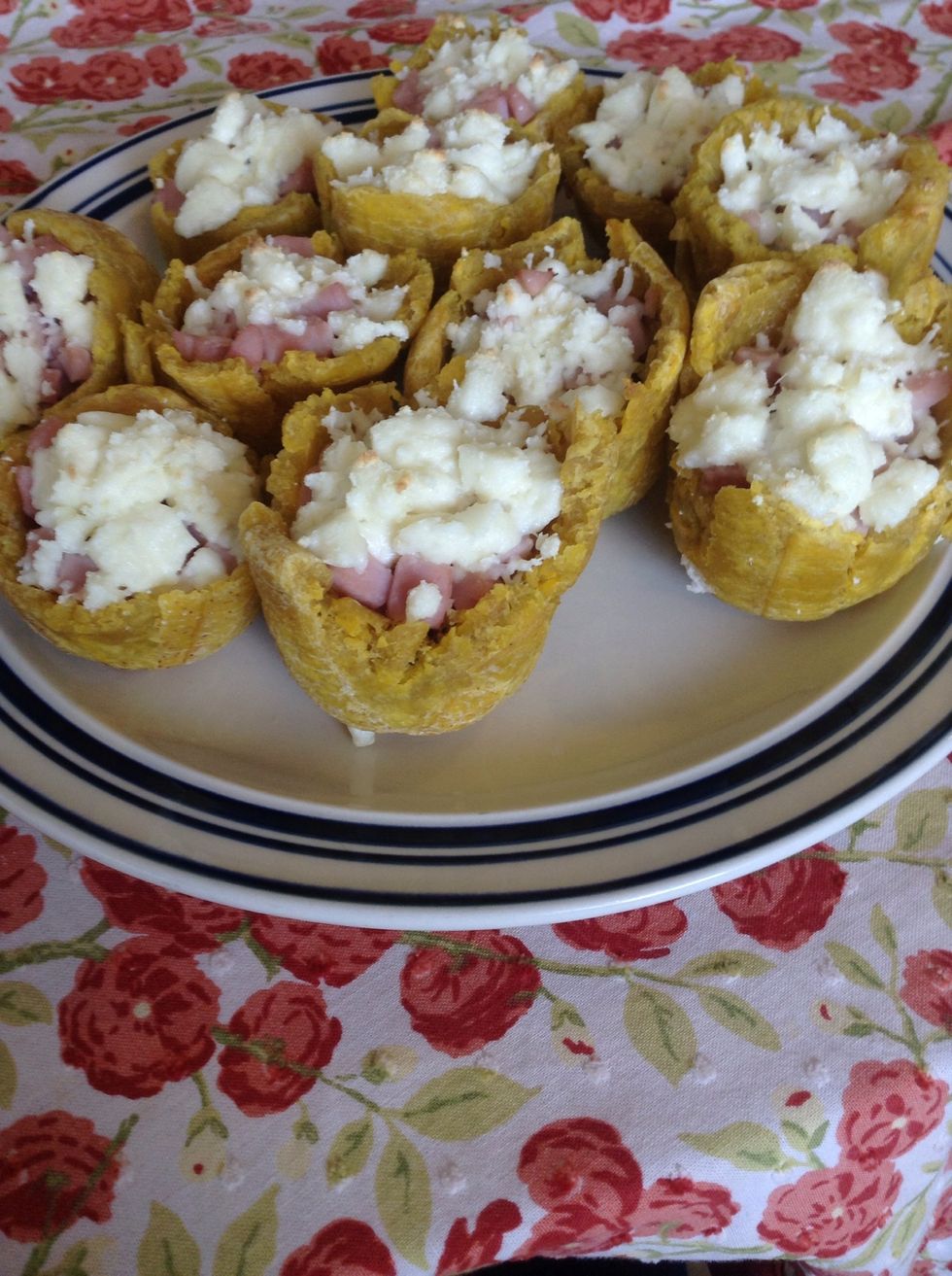 Yum! Plate and serve!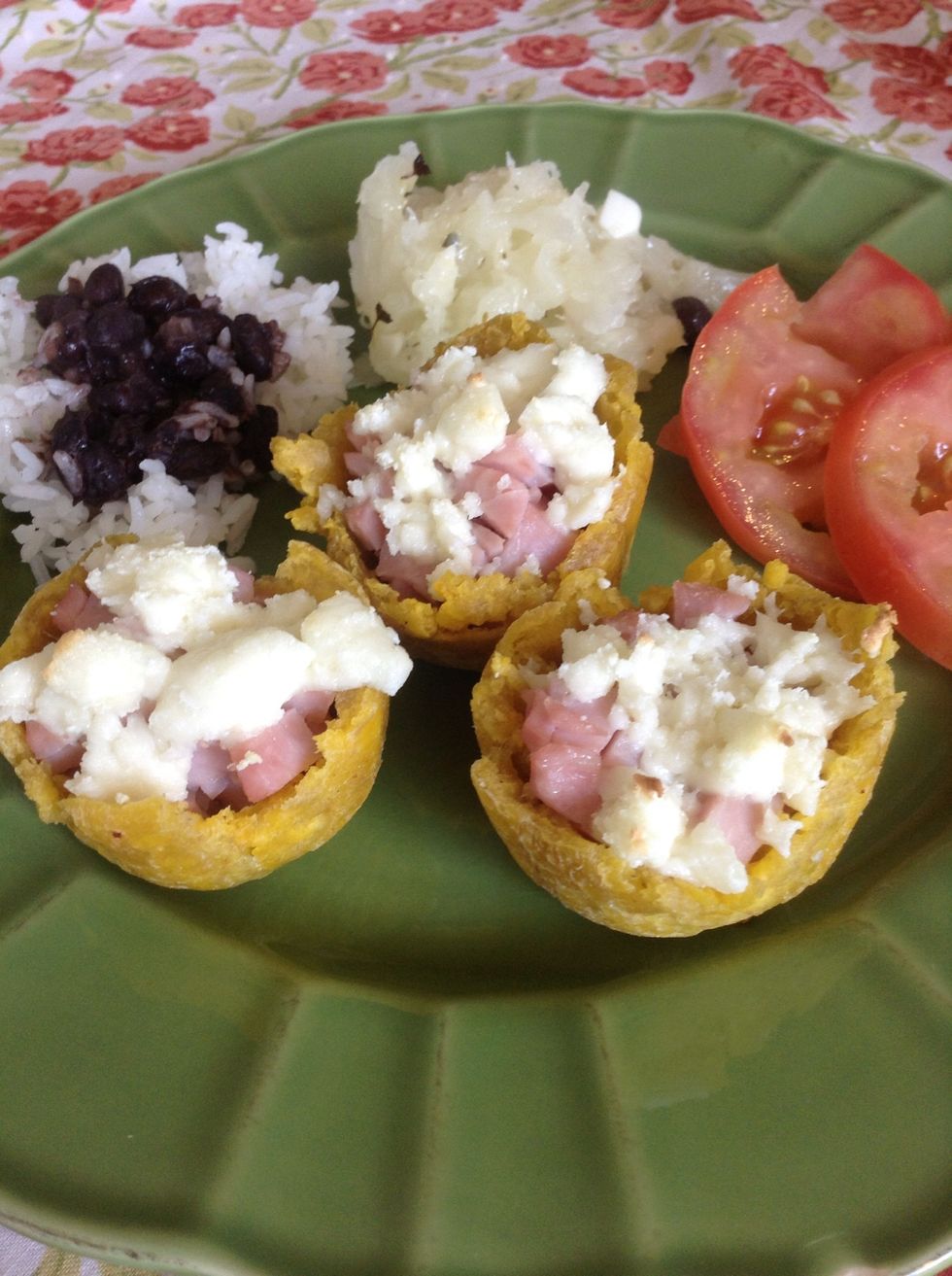 We're having ours with traditional Cuban fare - black beans and rice, yucca and tomatoes.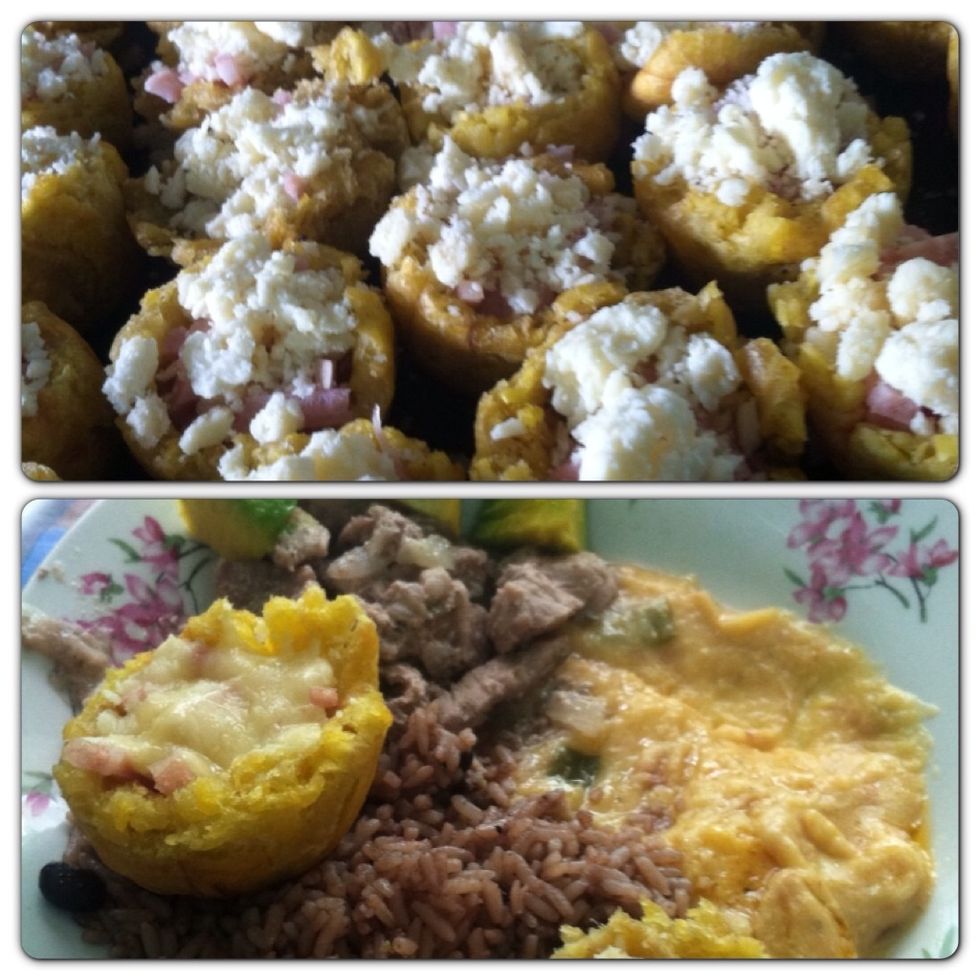 These are actual photos of Tia Mari's version that she made in Cuba which my daughter brought home to me and we're sharing with you!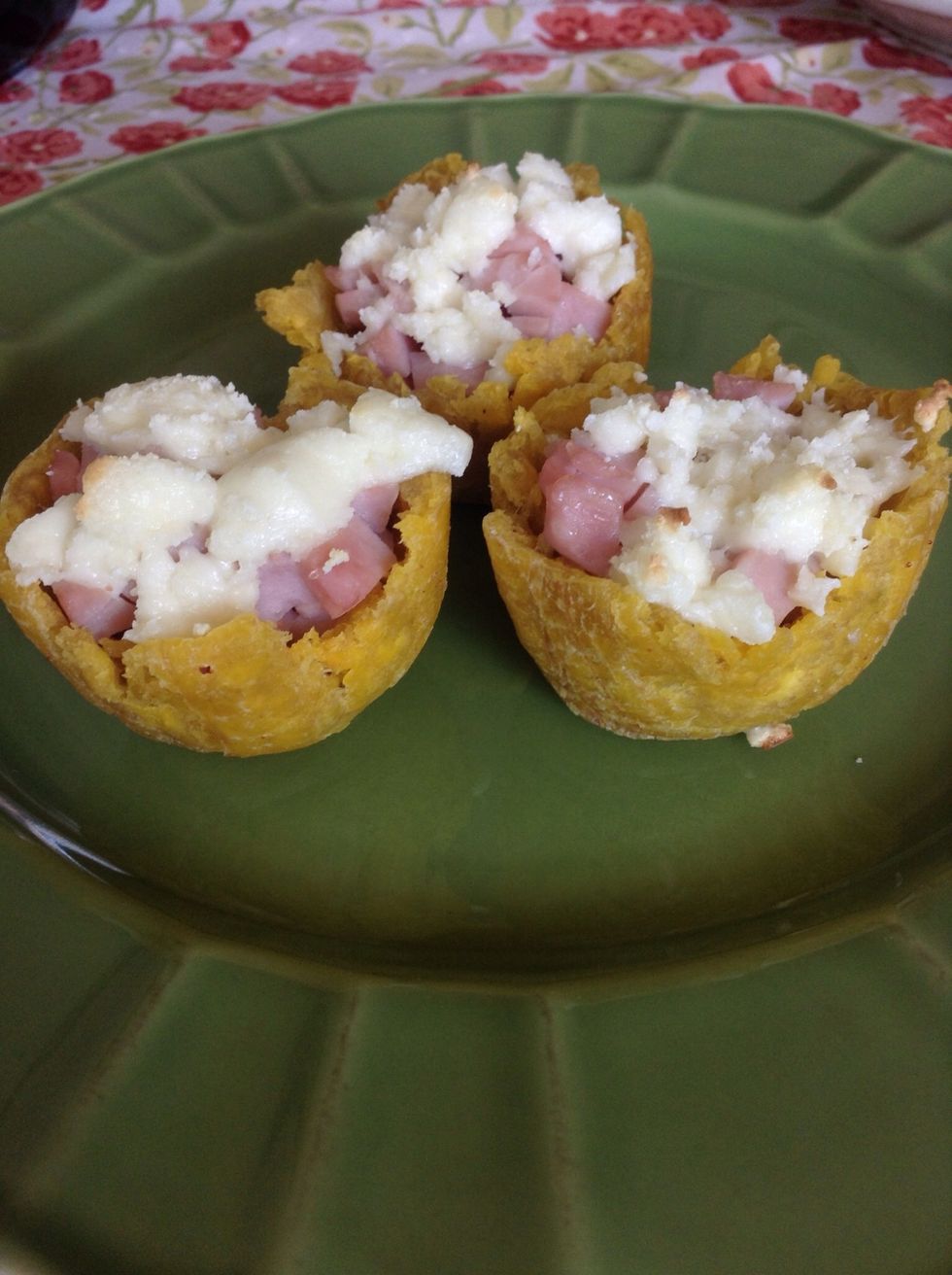 Isn't Snapguide great - letting us share recipes from all over the world with people all over the world?! Hope you enjoyed it! ❤ Follow me for more great recipes, crafts and lifestyle guides!
Green Plantains (Platanos)
Vegetable Oil
Cooked Ham (chopped)
Cheese (Jack or other white cheese)
Mortar & Pedestal
Felicia Gustin
I love to create! All kinds of things. Food, crafts, jewelry, art, photos, theater, events, history, social justice. My proudest creation is my daughter!